Gayle King Reacts after Her Daughter Kirby Embraces Her Big Baby Bump Posing in a Cleavage Dress
Kirby Bumpus, daughter of media mogul Gayle King stirs a wave of reactions from her online audience and her mom after she shared snaps of her big baby bump in a bright-colored dress. 
ABC anchor, Gayle King is a successful TV personality who has achieved a great feat in terms of motherhood and career. She shares two kids, a son William, and a daughter Kirby with her ex-husband, William Bumpus.
Although King's kids are not as popular as their mom, they sometimes share the spotlight. The kids have both chosen different career paths and are at peace with their lifestyles.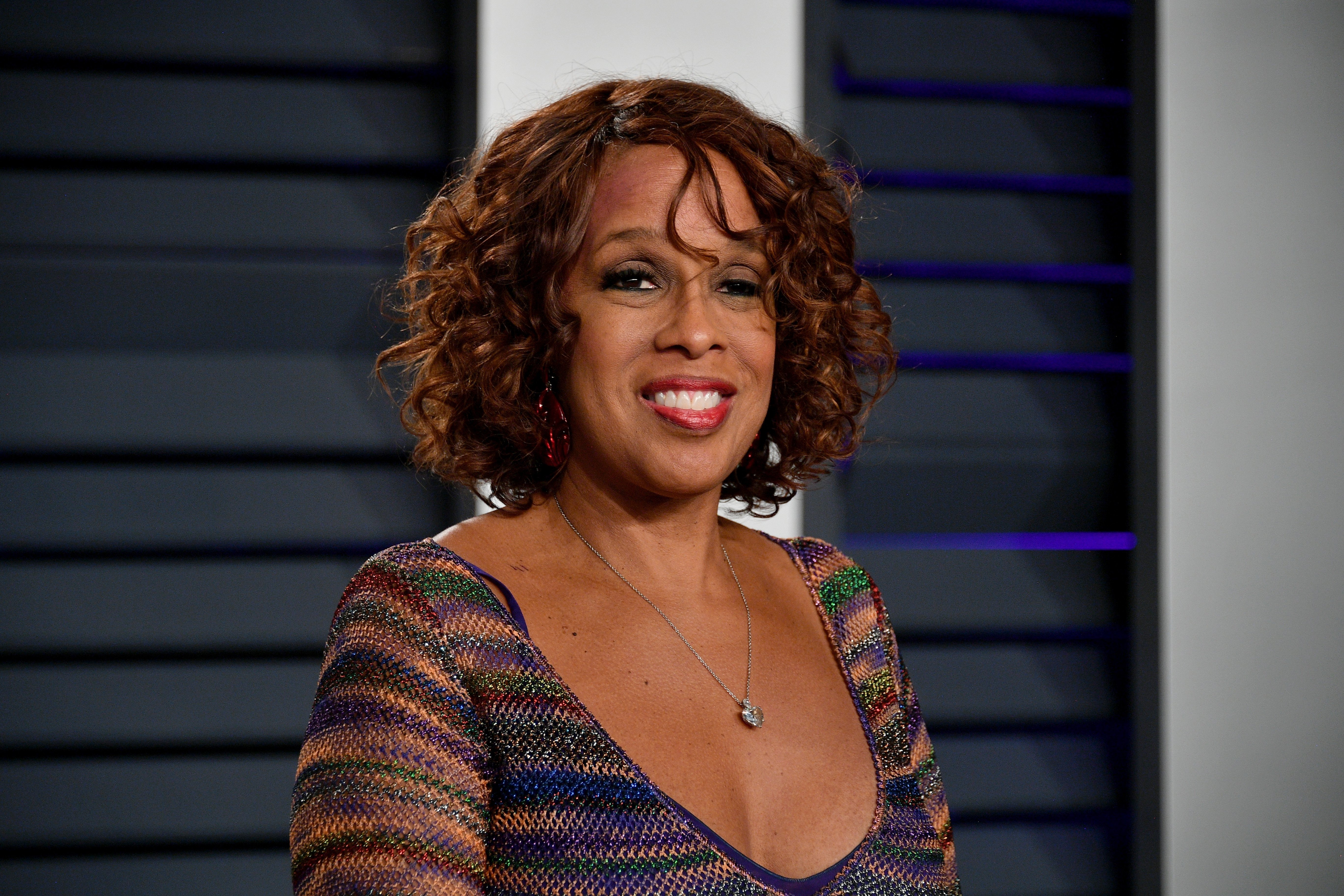 Kirby Bumpus is happily married to her husband Virgil Miller, with who she had an intimate wedding ceremony in the presence of close family and friends in December.
The pair are expecting their first child, and recently, the expectant mom took to Instagram to tease fans with adorable shots of her baby bump. Kirby heartily captioned the post:
"Hello with a bumpdate: Bump has a bump! A cheesy caption was inevitable for this bay bay." 
The snaps revealed that the pregnant lady did not give up her glow or sense of style. She dressed in a long flowing yellow dress with a cylindrical neckline that showed some cleavage.
This fashion statement was paired with a simple choice of accessories— earring hoops, dangling necklace, bracelet, and a leather wristwatch.
Since the news dropped, King has been on a quest to find the perfect grandma name.
Fans were quick to compliment the lovely-looking expectant mother who stunned in her natural makeup look and curly black afro. This earned different comments from not only fans but family! King also went online to drop a comment that read:
"You look GORGEOUS Kirby cakes..."
More than once, King has been keen on commenting on her daughter's reality but intentionally keeps out information as instructed by her mini-me.
In April, while speaking to a news source, she admitted that Kirby would be welcoming a child in September, but decided to keep the baby's sex a secret at her child's request.

Since the news dropped, King has been on a quest to find the perfect grandma name that the baby can address her by but has been unable to settle for any. Still, she has been happy sharing memories of her goofing around with the expectant mom.