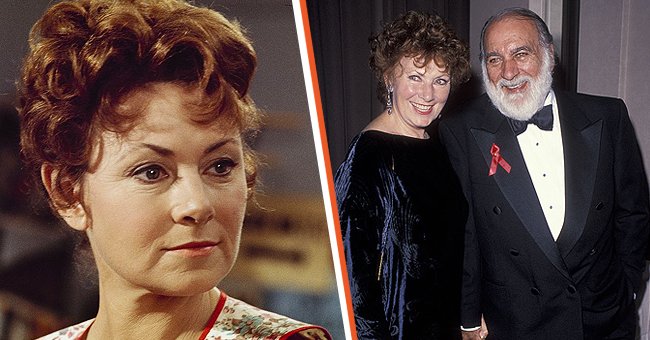 Marion Ross | Marion Ross and Paul Michael | Source: Getty Images
'Happy Days' Marion Ross Found Love after Painful Divorce Left Her Penniless with 2 Kids to Care For
At the height of her career in Hollywood, "Happy Days," Marion Ross went through a painful divorce that left her penniless with two kids to care for. The movie star, however, eventually found true love.
Old Hollywood is known for its glitz and glamour, but that could not have been possible without its shining stars, one of which is "Happy Days" Marion Ross, who put in a lot of work to make it big. Her other acting credit includes movies such as "Operation Petticoat" and the "The Evening Star."
Ross is also famous for lending her voice to animated TV series, including "King of the Hill" and "SpongeBob SquarePants." But, while she was working hard trying to stamp her name as one of Hollywood's best movie stars, her marriage was wrecking from its roots.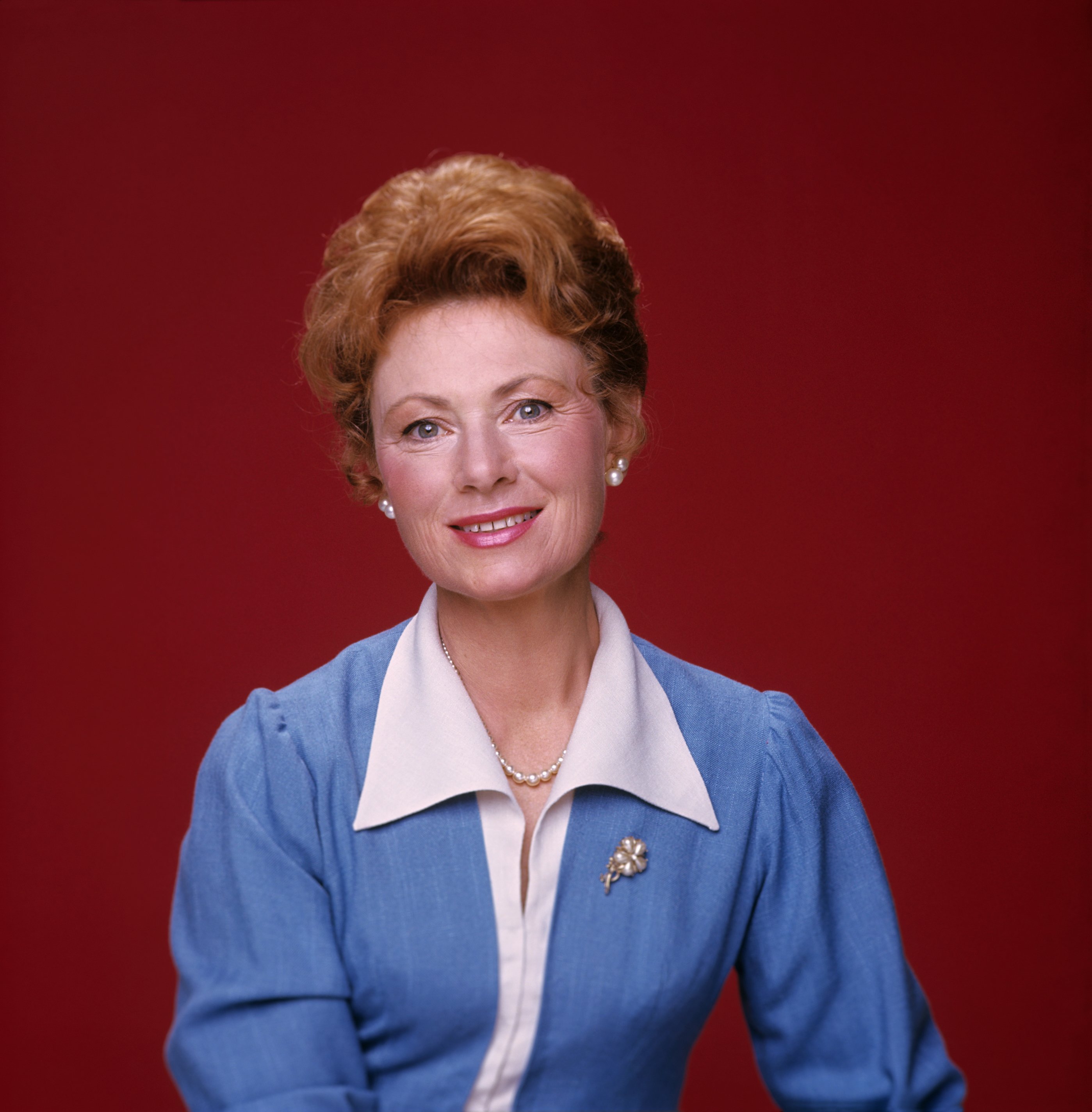 Marion Ross as Marion Cunningham on "Happy Days," July 10, 1975. | Source: GettyImages
"QUICKIE" MARRIAGE TO A "MOODY DRINKER"
Although Ross's marriage which she described as "Quickie," ended in one of the most devastating ways, the actress once said she bore no resentment. Ross, now 94, was once married to Freeman Meskimen.
The actress's ex-husband Freeman "Effie" Meskimen was not a successful actor, but their time as a married couple kept Ross on her feet. The "A Perfect Christmas List" legendary star once sat in an interview where she reflected on her marriage with Effie.
According to Ross's statements during the discussion, she was the sole breadwinner. After getting married, Ross provided a roof for her and her husband, paid the bills, and handled the expenses of basic things like toothpaste and food.
The couple's marriage had many faults, but Ross was ready to make things work provided that Effie would also make efforts to see things get better in their home. Unfortunately, the reverse was the case.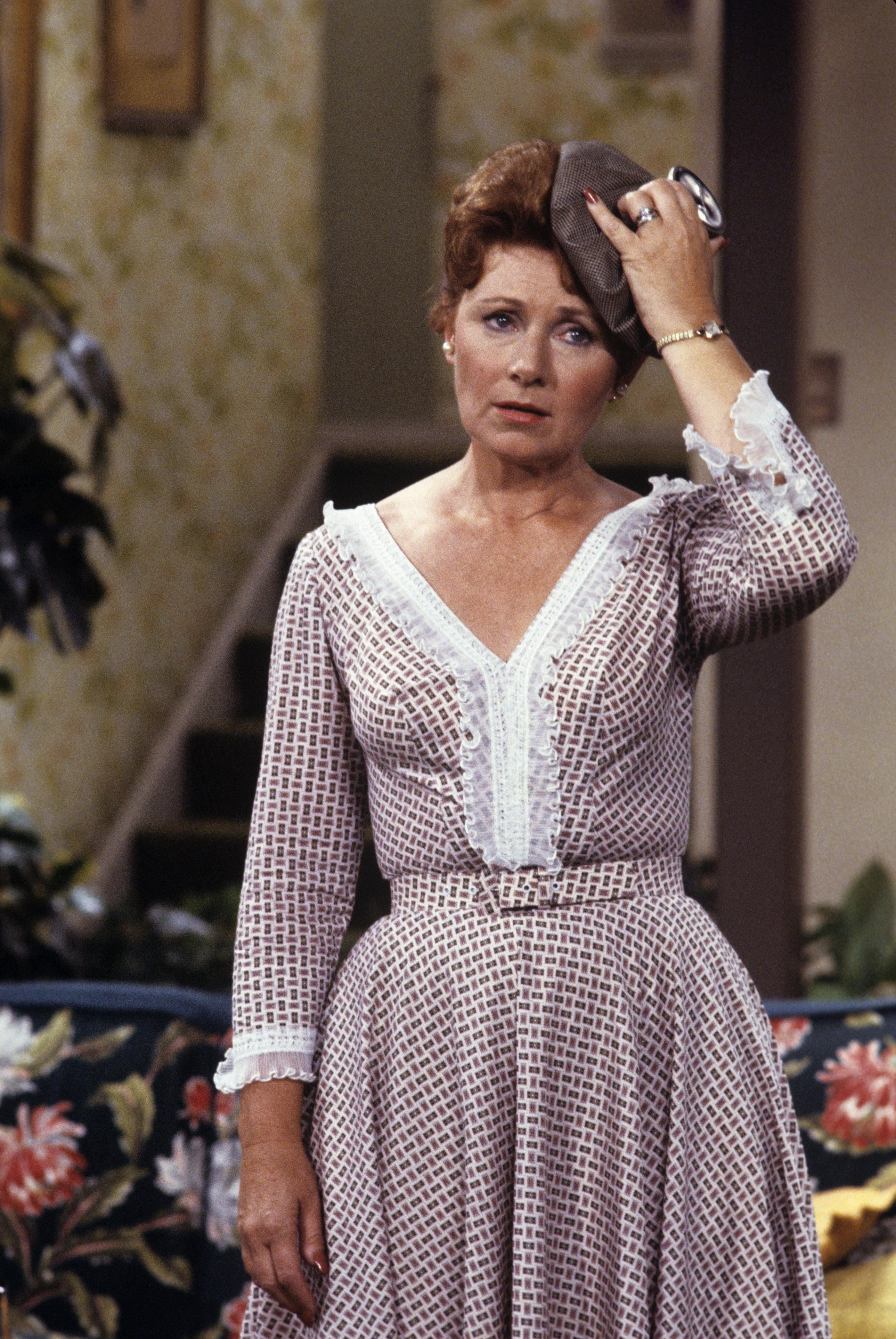 Marion Ross as Marion Cunningham on "Happy Days," January 15, 1980. | Source: Getty Images
Ross noted that Effie went for auditions but got no positive feedback. Soon, he started giving up his dream of acting. However, the doting newlywedded bride said she did not care if her husband was a "butcher" as all she wanted was for him to have a career.
But, despite Ross's efforts to see that her marital life took a better turn, Effie was not forthcoming. The famous movie star's ex-husband instead took to drink as his vice. Ross said of that time in her life:
"I didn't think I could do anything to change him, and, to be honest, I was far too busy with my career to even bother trying."
Meanwhile, Ross noted that Effie was "helpful, cooperative, and understanding" when she had to be away for days and sometimes weeks due to her demanding work. After completing college, she also added that she saw signs that Effie was open to choosing a career other than acting.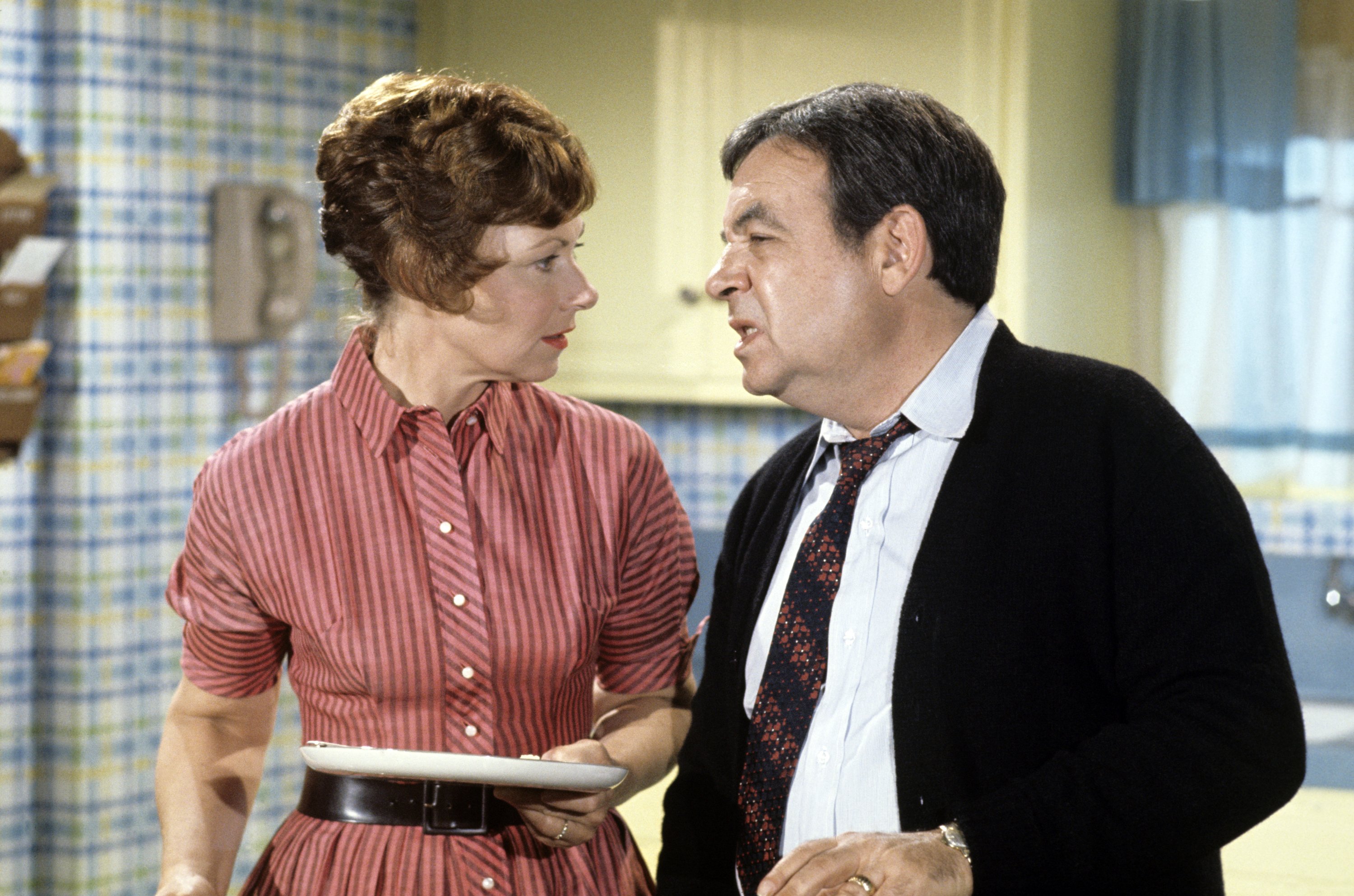 Marion Ross (Marion), Tom Bosley (Howard) on "Happy Days," January 15, 1974. | Source: Getty Images
Despite being married to an "unmotivated, unfocused, moody" drinker and being entangled in an imperfect relationship, Ross said she didn't mind because it was a life she wanted; it allowed her to be in control.
Ross would never have wanted a marriage where the husband made all the decisions and was the sole provider. The "Where There Is A Will" star says she would have been "miserable" if she had been with a man who stood in the way of her goals.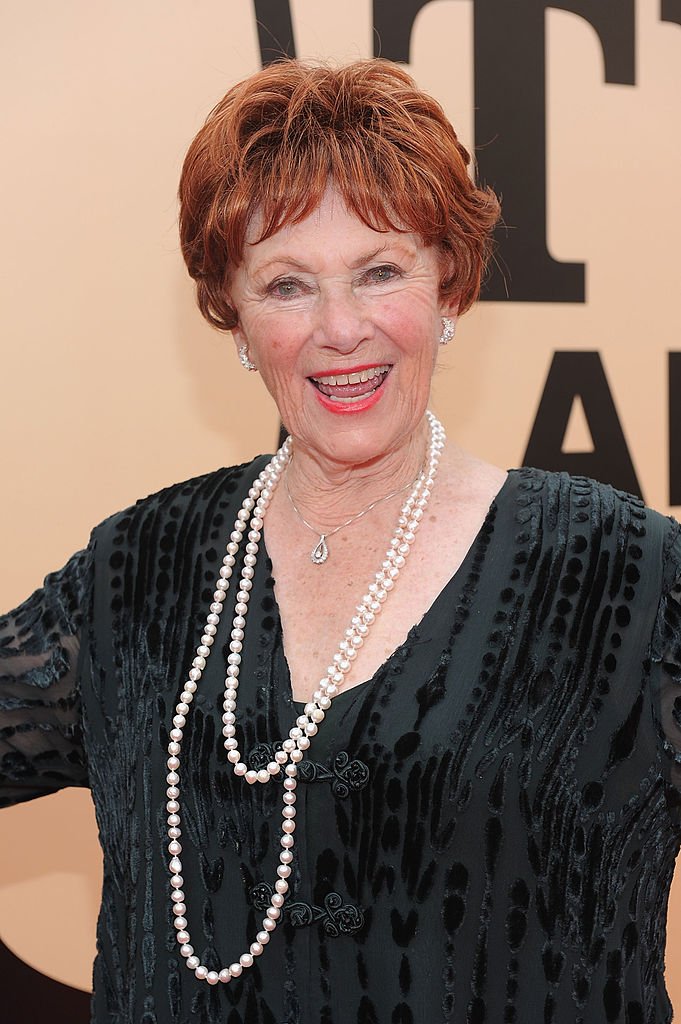 Marion Ross arrives at the 8th Annual TV Land Awards at Sony Studios on April 17, 2010 | Source: GettyImages
Ross, who had a blissful life on-screen playing Marion Cunningham, did not always enjoy the same luxury in reality. At age 40, she was divorced, jobless, and had two kids she had to provide for.
Once reflecting on these tumultuous years, the TV veteran remembered making about $35 after renting out one of the bedrooms in her house. Ross was already a regular on the screen before her marriage ended.
Despite being an acclaimed actress, Ross found it hard to pay bills when her marriage to Meskimen ended. The actress had to go see a shrink who helped her get past her worries. At the time, little did she know she would experience happy days that would last a lifetime.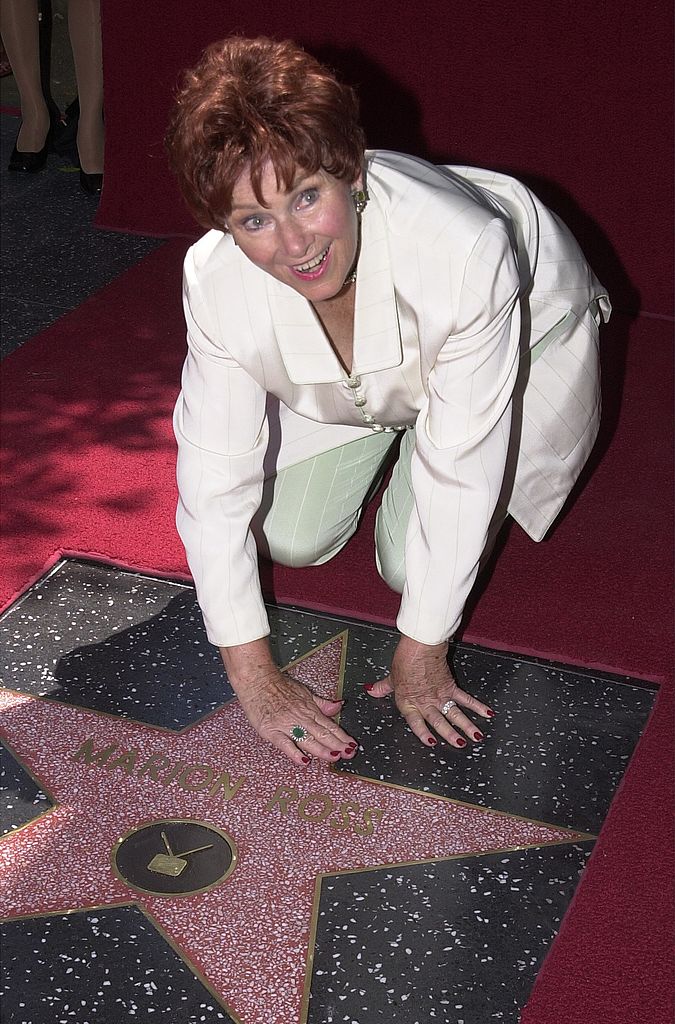 Marion Ross poses with her star on the Hollywood Walk of Fame July 12, 2001 | Source: GettyImages
ROSS FOUND TRUE LOVE AT 60
Ross found love again when she met Paul Michael in 1988. Born in Providence City in Rhode Island, Michael was an actor best known for his Broadway appearances. He was a regular guest star on American TV, starring as King Johnny Romano in "Dark Shadows."
He also has acting credits in movies like "Mask of the Red Death," "Kojak," "Hill Street Blues," "Alias," "Frasier," and "Seinfeld." The late actor is survived by Ross and his sons Matt and Greg Michael.
The duo met while Michael was working on a show that got shelved before its opening because the theater burned down. After this, Michael was forced to go to a new venue for his performance. Fortunately, the producers decided they wanted a named actor in their cast, so they got Ross.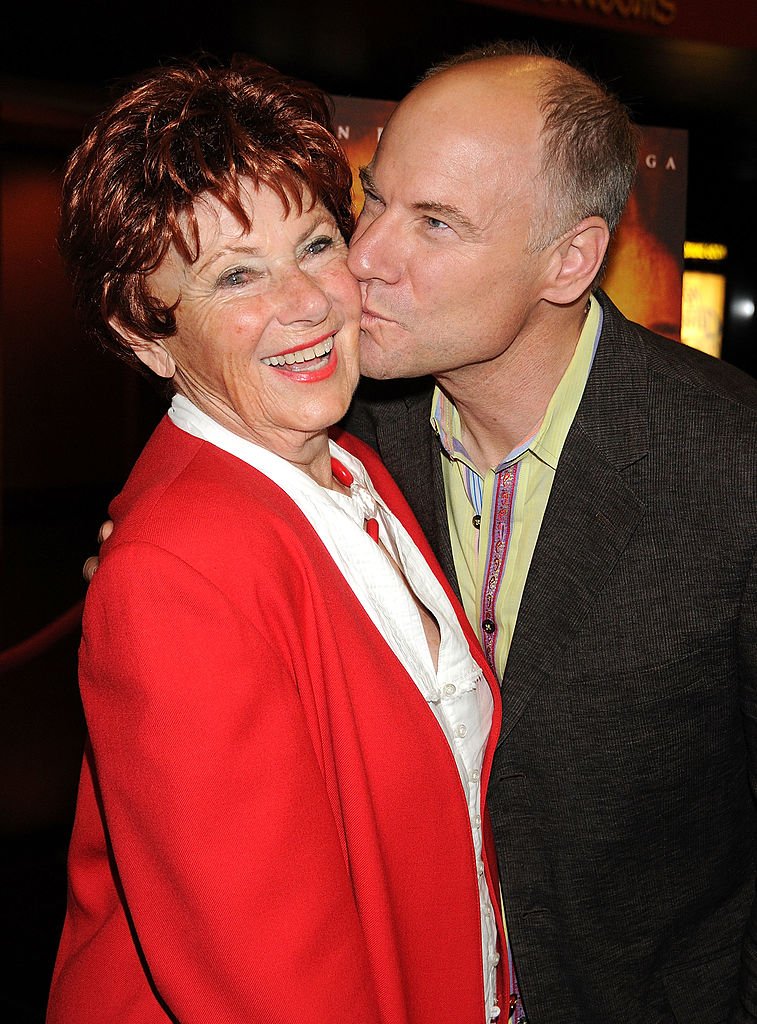 Marion Ross arrives with son, actor Jim Meskimen, at the "Not Forgotten" Los Angeles Premiere at the Mann Chinese 6 on May 15, 2009 | Source: GettyImages
Speaking on their relationship in an interview, Michael gushed about the first time he saw Ross. He said she looked like a dream when she walked into the room to join the cast. They shared a hug, and that was all it took to start a relationship that lasted for many years. Remembering their time together, Michael said:
"These are the happiest days of my life with Marion. We've had such a wonderful, wonderful ride."
Ross and Michael remained happy together for many years. Even in their 80s, these lovebirds' long-standing romance remained strong, and the "Happy Days" star once said older people are capable of "hot romances" too.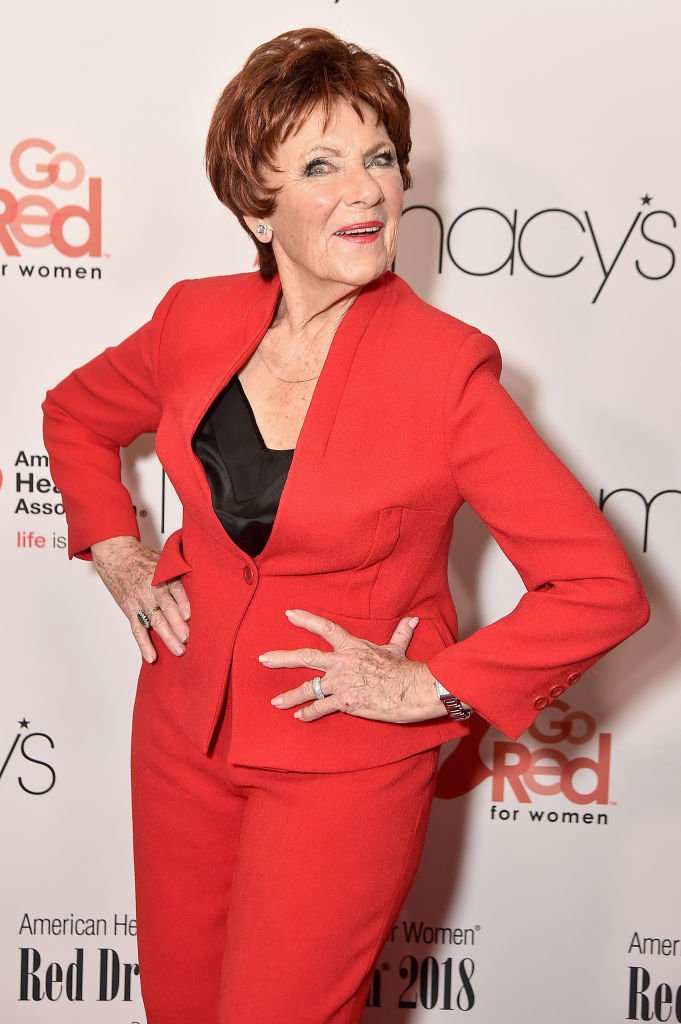 Marion Ross attends the American Heart Association's Go Red For Women Red Dress Collection 2018 presented by Macy's at Hammerstein Ballroom on February 8, 2018 | Source: GettyImages
Sadly these loving old pair couldn't be together forever as the Broadway musical performer died at age 84. The report showed that he passed away from heart failure while he was at Woodland Hills, California.
After Michael's death, the actress, who is now in her 90s, remained strong and active. Ross has also officially retired as an actress.
She has been honored immensely for her impact on the entertainment industry. Ross, a native of Minnesota, was honored with a street name in the state. Her city also erected a bronze statue modeled after Ross.
Please fill in your e-mail so we can share with you our top stories!