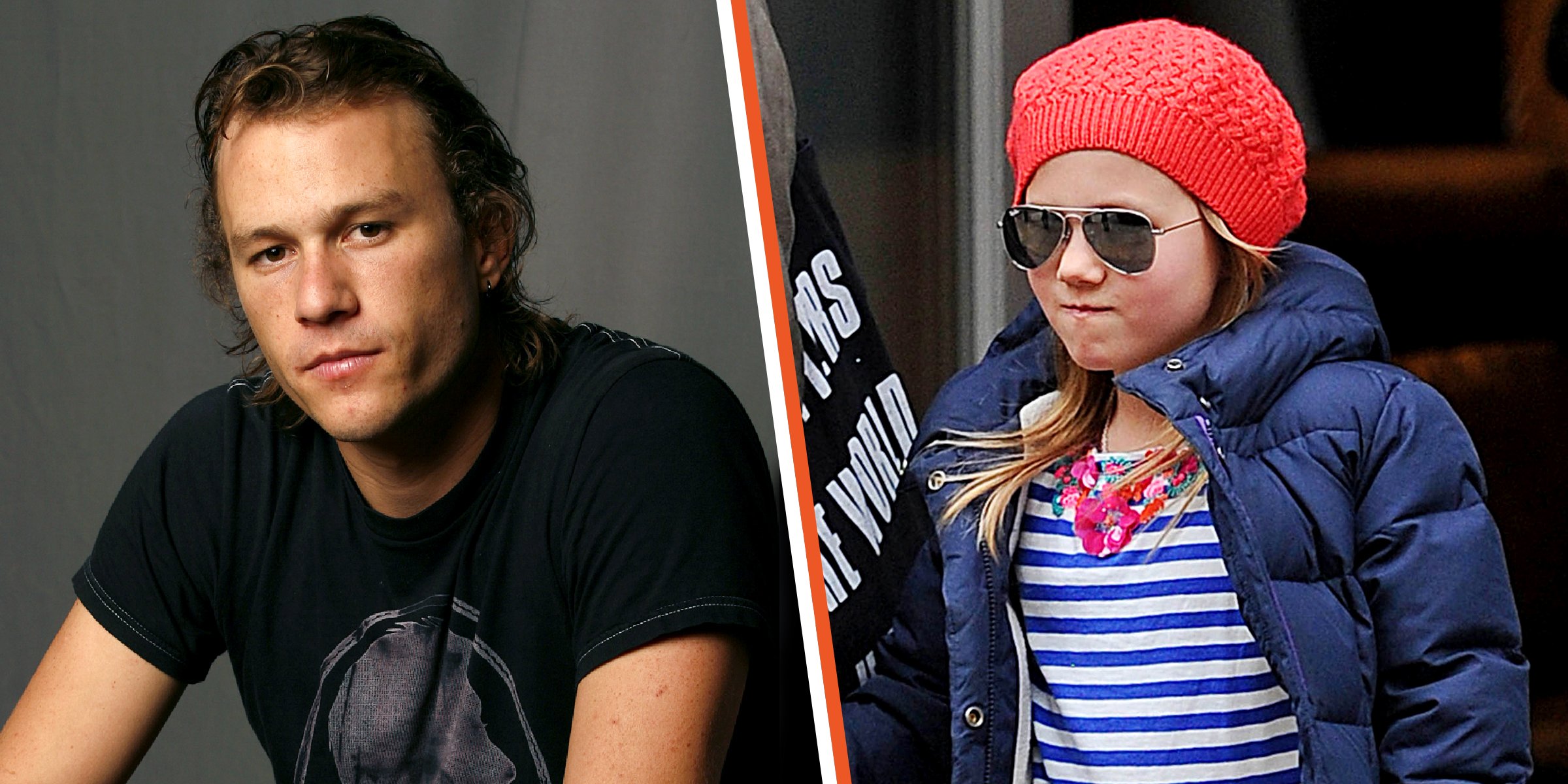 Heath Ledger | Matilda | Source: Getty Images
Heath Ledger's Daughter Matilda Was Kept Out of the Spotlight by Her Mother
Heath Ledger's daughter Matilda was kept out of the spotlight even though her father was a famous Australian actor and music video director. Her mother ensured she had a normal childhood.
Heath Ledger's films include "I'm Not There," "The Patriot," and "Lords of Dogtown," among many others. He died unexpectedly of acute drug intoxication at his home on Broome Street in Manhattan's SoHo neighborhood in 2008.
Before his passing, Heath Ledger worked on his movie "The Dark Knight," but he did not live to see its release. He, however, won the posthumous Oscar for the superhero film.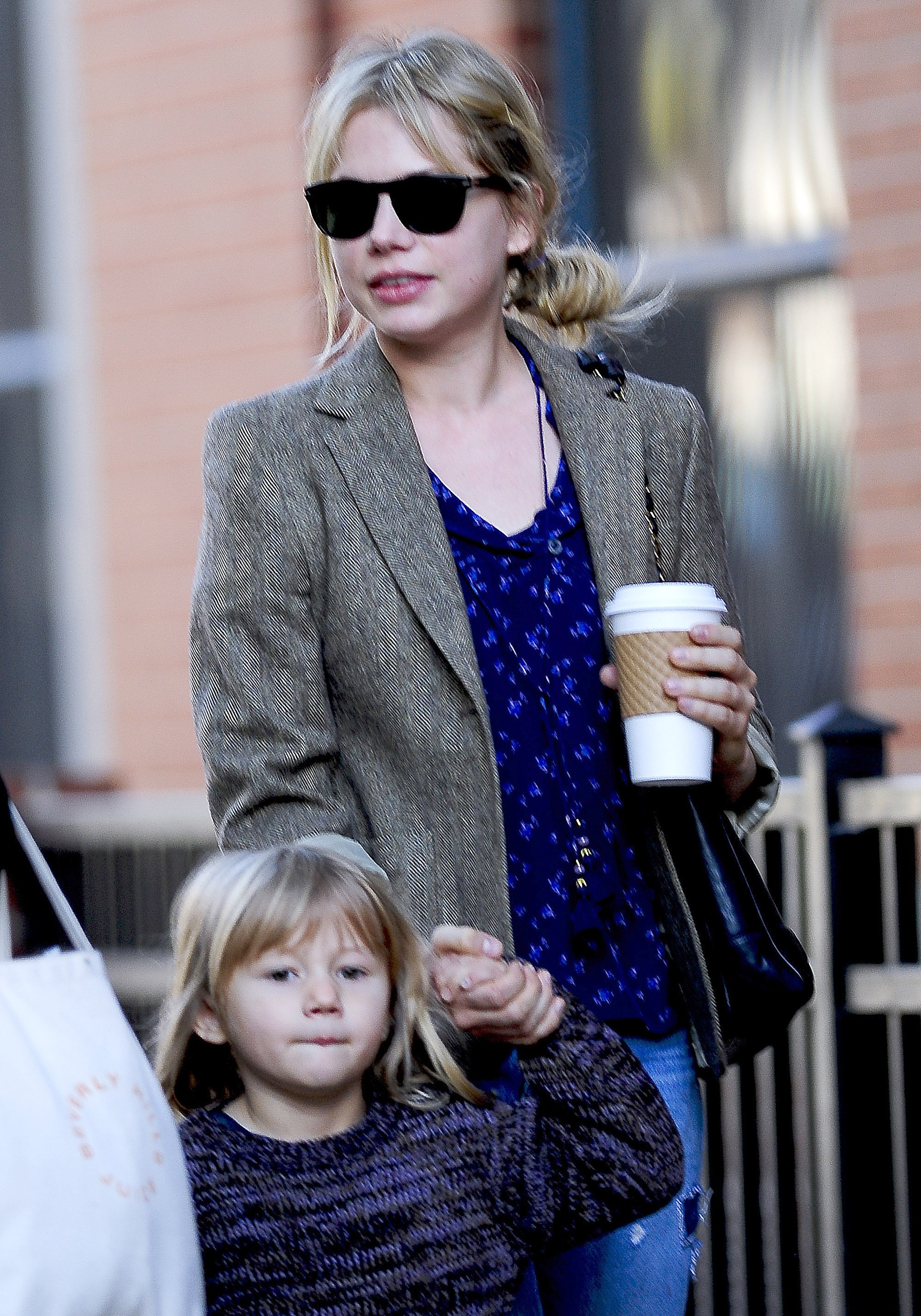 Michelle Williams and Matilda Ledger in Brooklyn on October 30, 2009 | Source: Getty Images
However, his daughter Matilda, who currently lives with her mother, Michelle Williams, stepfather Thomas Kail, and a one-year-old sibling in New York, could return to Australia 14 years after her father's death.
Not only does Matilda plan to go to Australia, but she also wants to reconnect with her paternal family and would love to travel to Perth to visit them.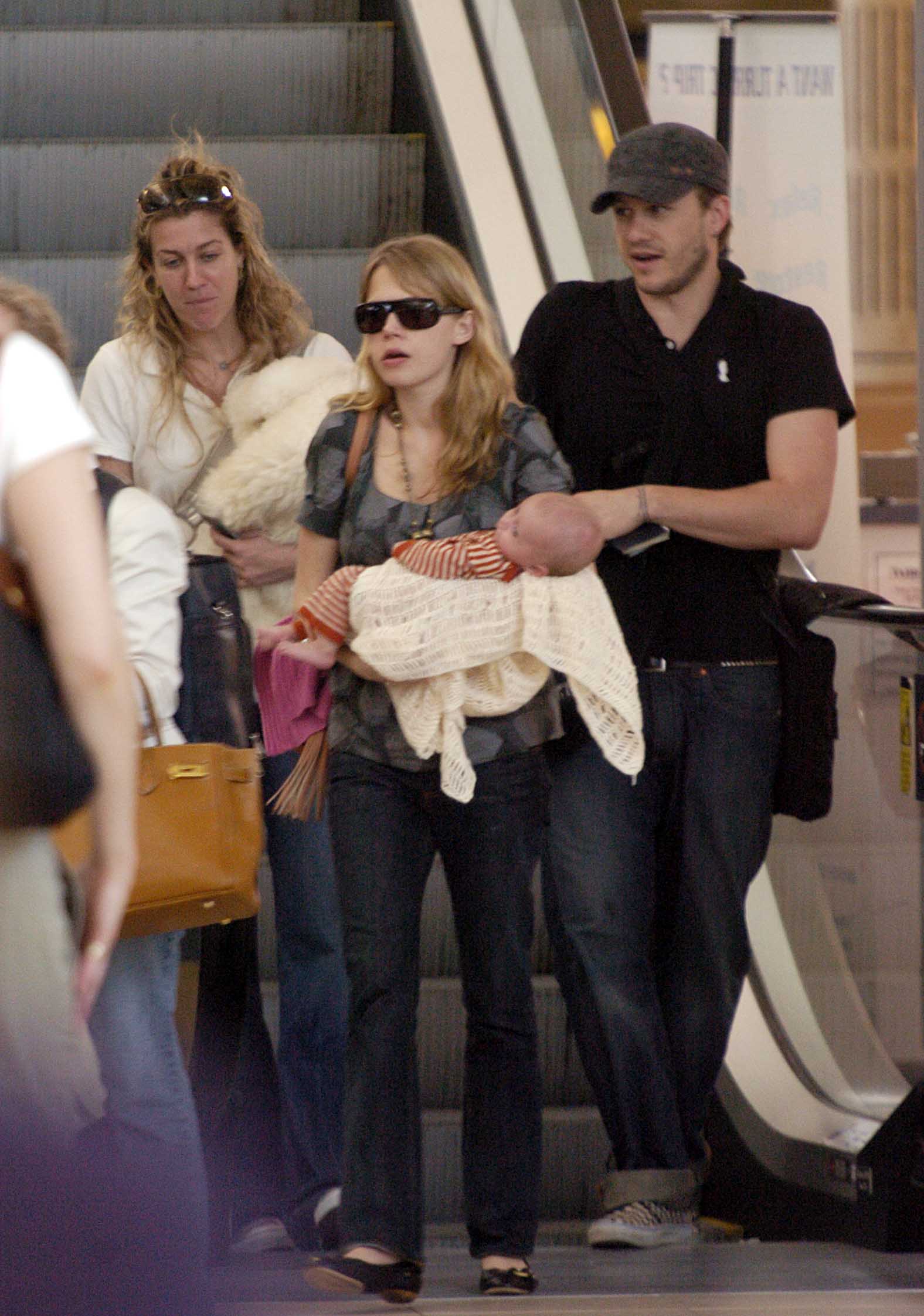 Heath Ledger, Michelle Williams, and baby Matilda Rose Ledger at the Sydney International Airport on January 14, 2006 | Source: Getty Images
Matilda Is Born
Heath and Michelle Williams met on "Brokeback Mountain" and immediately fell in love. They culminated their relationship when they welcomed home a daughter, Matilda Ledger.
After Heath's death, Williams started raising her daughter single-handedly. And while Hollywood mourned the loss of a star, Williams had to deal with the public's renewed interest in her and her daughter's life. Following Heath's demise, Williams left the city and stayed off social media to keep her daughter off the radar.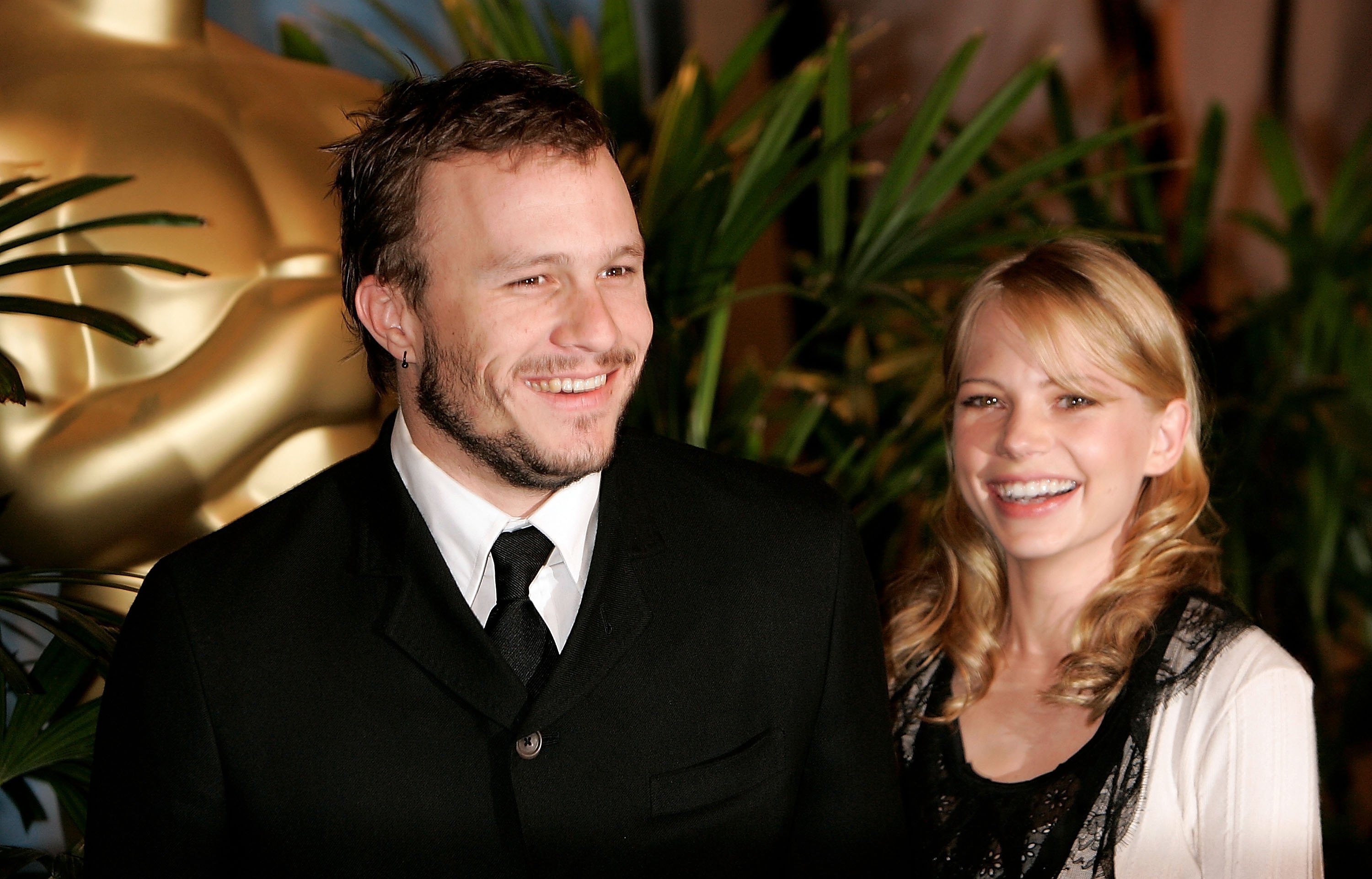 Heath Ledger and Michelle Williams at the Oscar Nominees Luncheon in 2006. | Source: Getty Images
Mother Cares about Matilda's Privacy
Matilda's father died when she was two, and her mother asked fans for privacy so they could grieve privately. In her statement, she revealed that she was heartbroken. Williams said:
"My heart is broken. I am the mother of the most tender-hearted, high-spirited, beautiful little girl who is the spitting image of her father."
She further stated that she would cling to the presence of Matilda's father inside their daughter as it revealed itself daily. Williams also said their daughter would grow up in his best memories.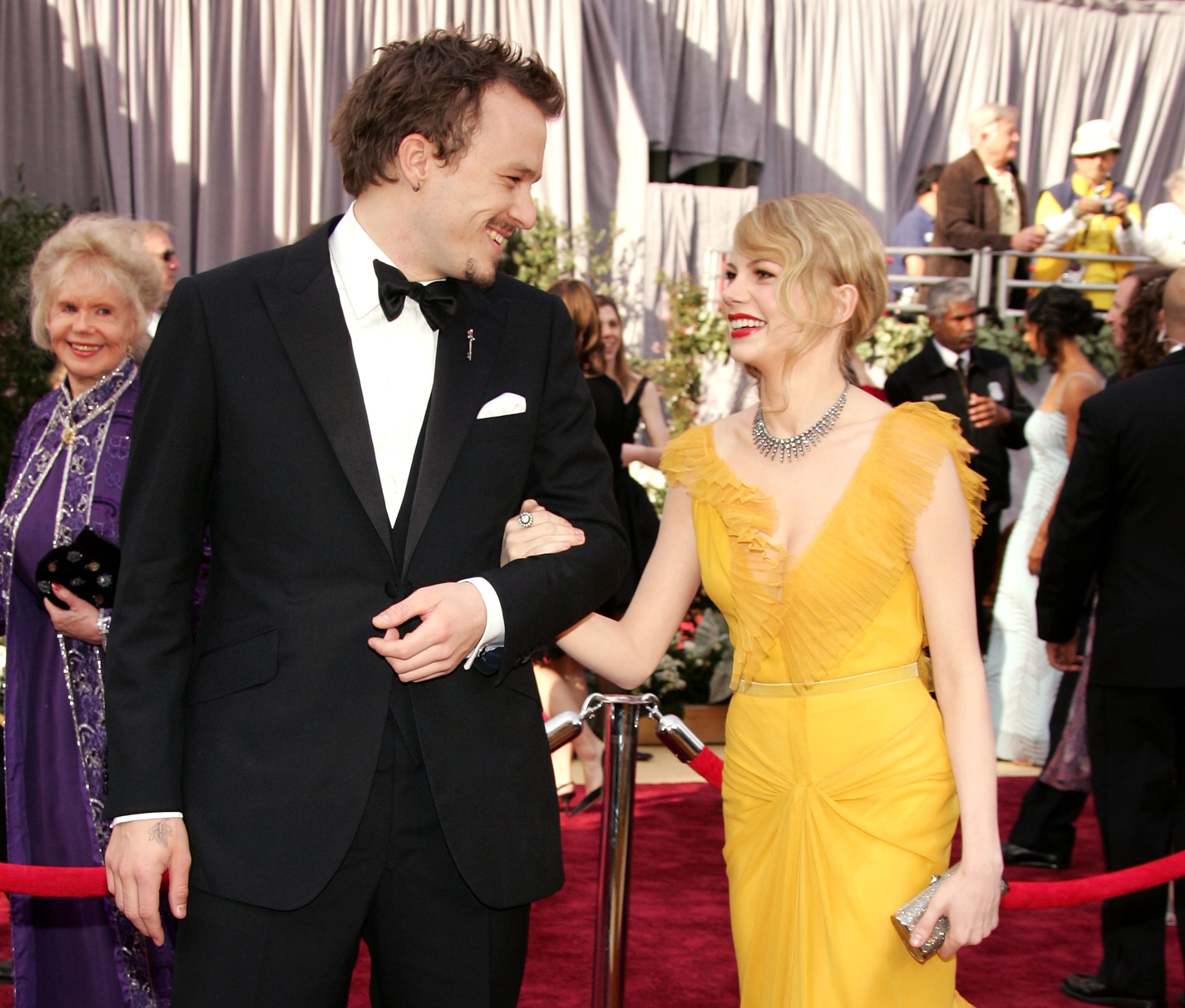 Heath Ledger and Michelle Williams at the 78th Annual Academy Awards on March 5, 2006 | Source: Getty Images
As a famous mom, Williams initially found raising her daughter in private challenging. However, it was a challenge she needed to face.
She took her daughter, and they moved out of the city to live in the country for six years to avoid the constant paparazzi after Matilda's father died.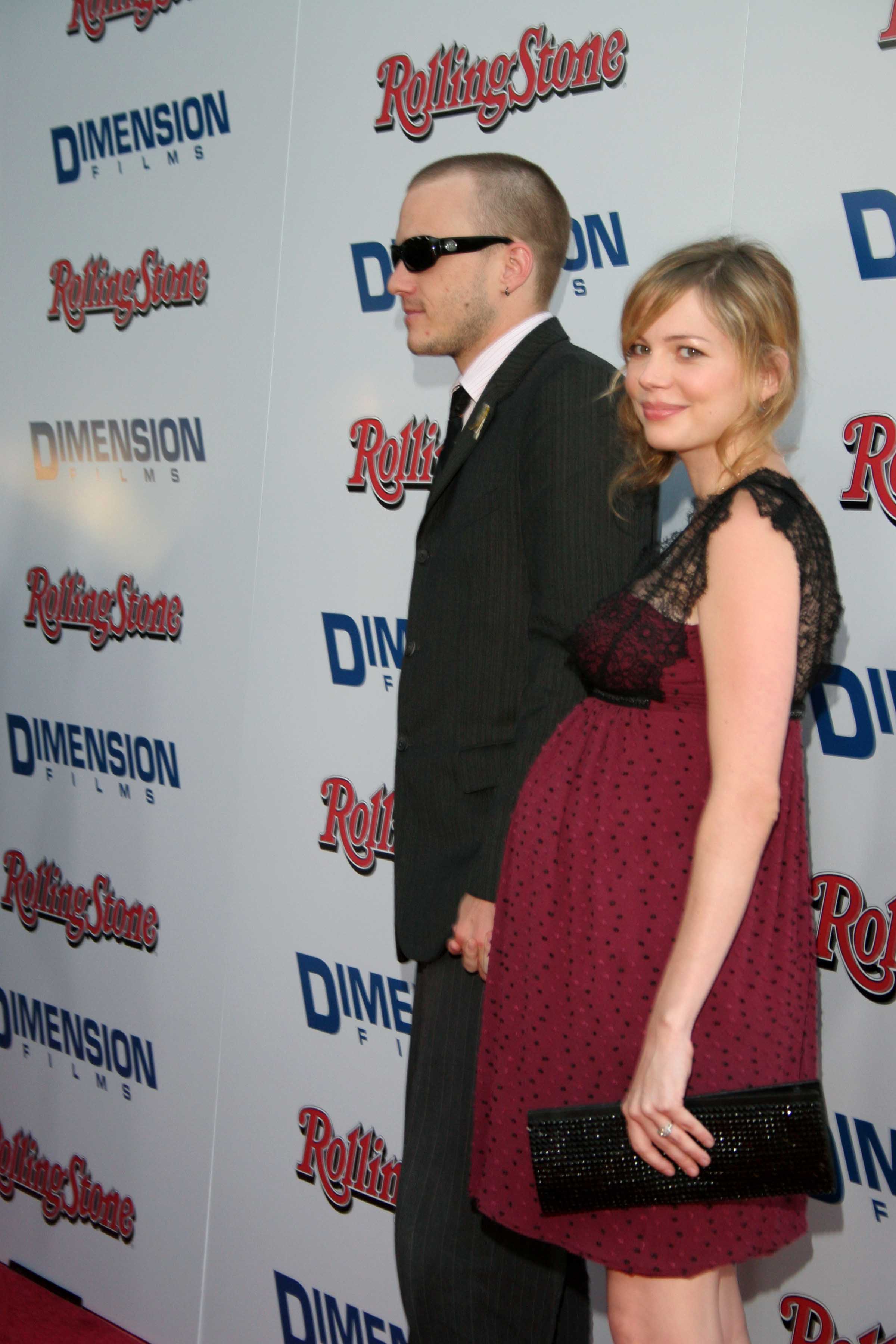 Heath Ledger and Michelle Williams at the premiere of "The Brothers Grimm" on August 8, 2005 | Source: Getty Images
Matilda Takes after Her Dad
Matilda was only two when her father died, but she has blossomed into a beautiful teenager. Now, she is the spitting image of her dad.
But looks are not the only resemblance Matilda has with her father. According to Kim Ledger, Heath's dad, Matilda has her father's mannerisms, curiosity, and energy.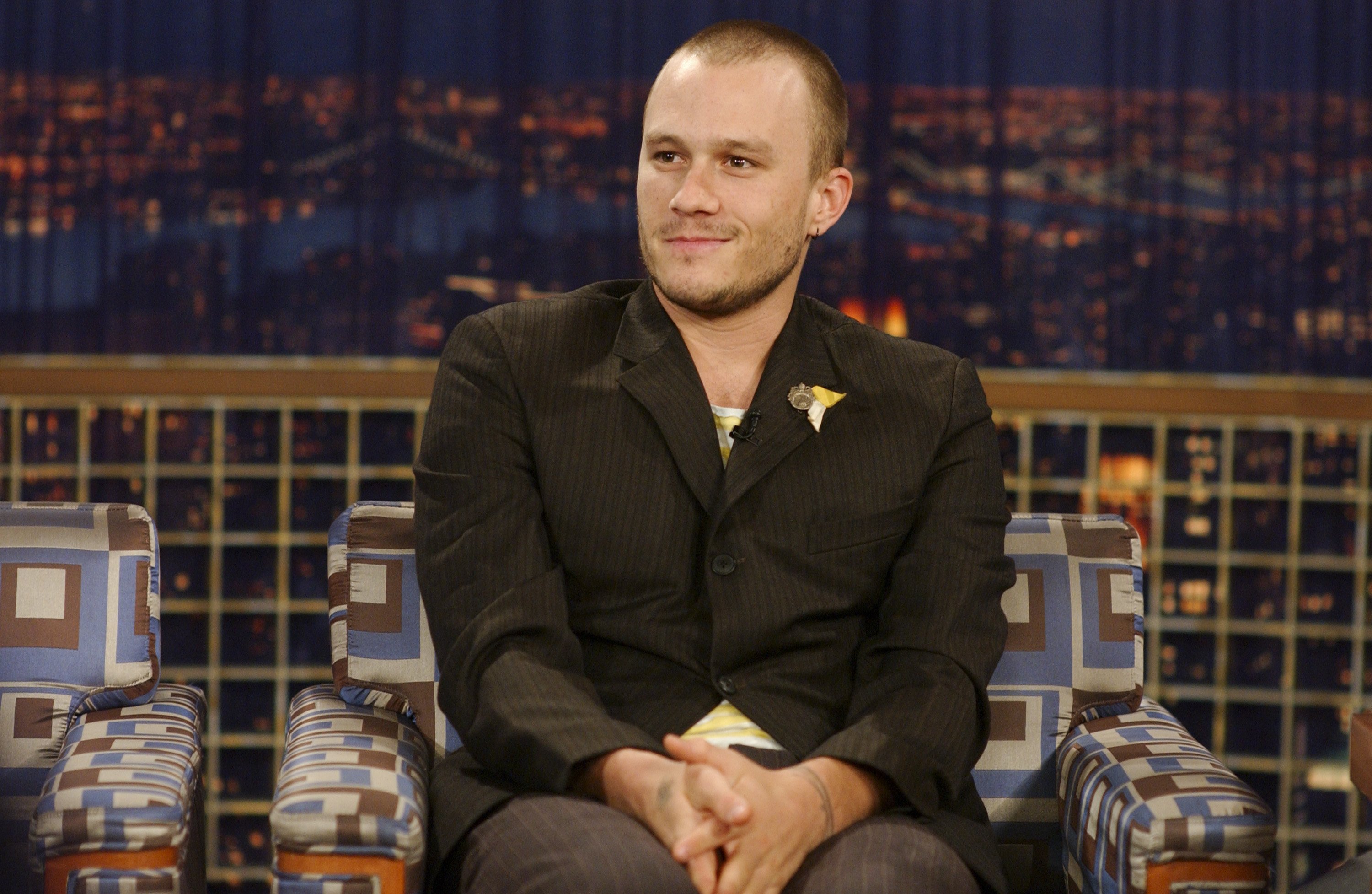 Heath Ledger on season 12 of "Late Night with Conan O'Brien" | Source: Getty Images
She has also taken after her father's love for chess and plays on Heath's old chessboard. The teen is also an avid skateboarder, just like her dad. Matilda's aunt said she is reminded of Heath whenever she sees Matilda skateboarding.
Despite staying away from the limelight, Matilda has thrived and is now a big sister. Her mother married Thomas Kail in 2020 and, shortly after, welcomed Matilda's half-sibling.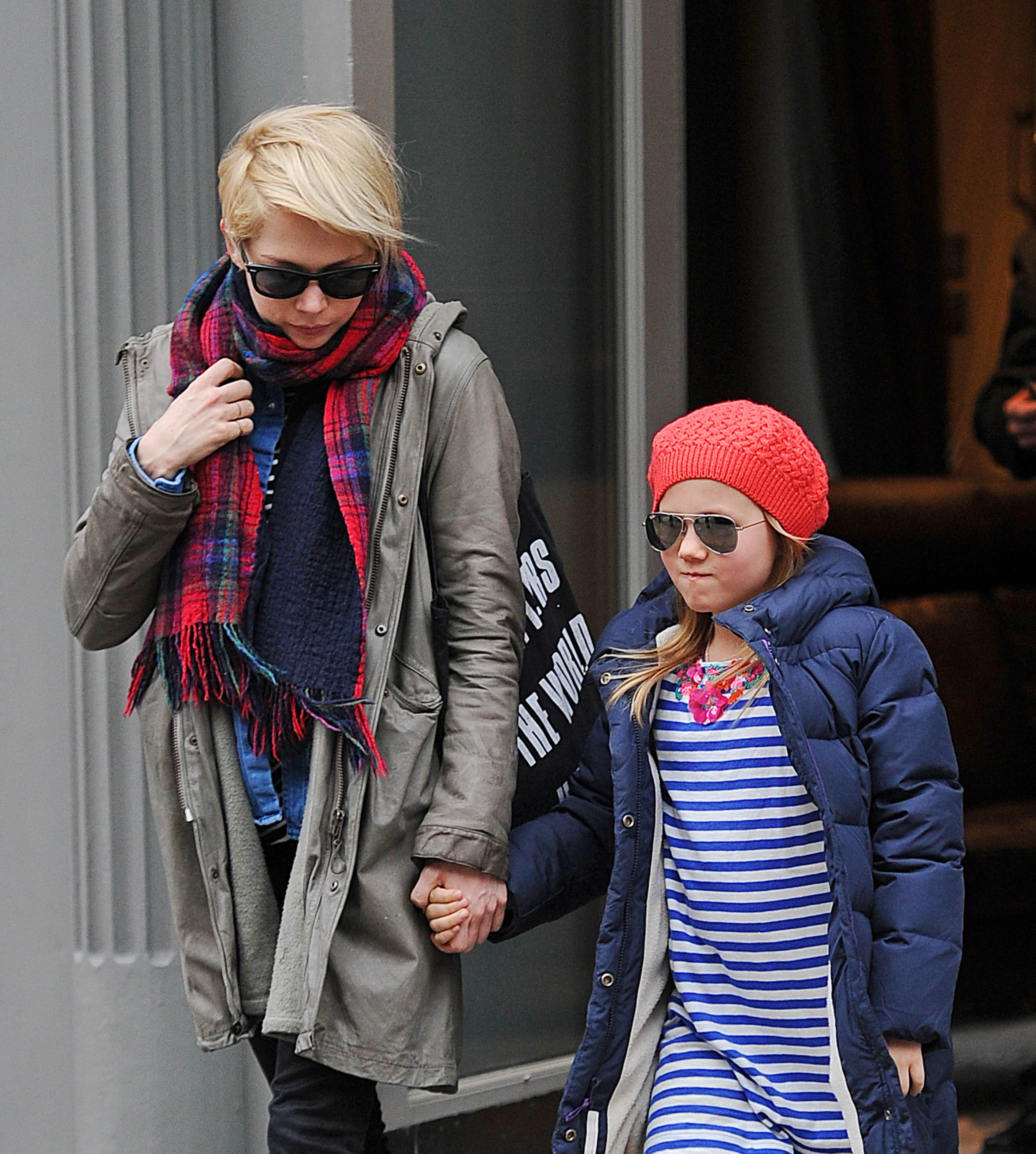 Michelle Williams and her daughter, Matilda Ledger, in New York City in 2013. | Source: Getty Images
Matilda Wants to See His Late Dad's Family
Williams became highly protective of Matilda and successfully sheltered her from public life. However, with Matilda's wish to visit her paternal family, the caring mother had to accept her daughter's wishes.
Matilda knows how her father died, how much he loved her, and how much his family loved her. The teenager also knows that she always has a home with them.
Matilda looks like her late father; even her paternal grandfather believes she is carrying on her father's legacy. Her extended paternal family would be excited to receive her in Perth when she visits them.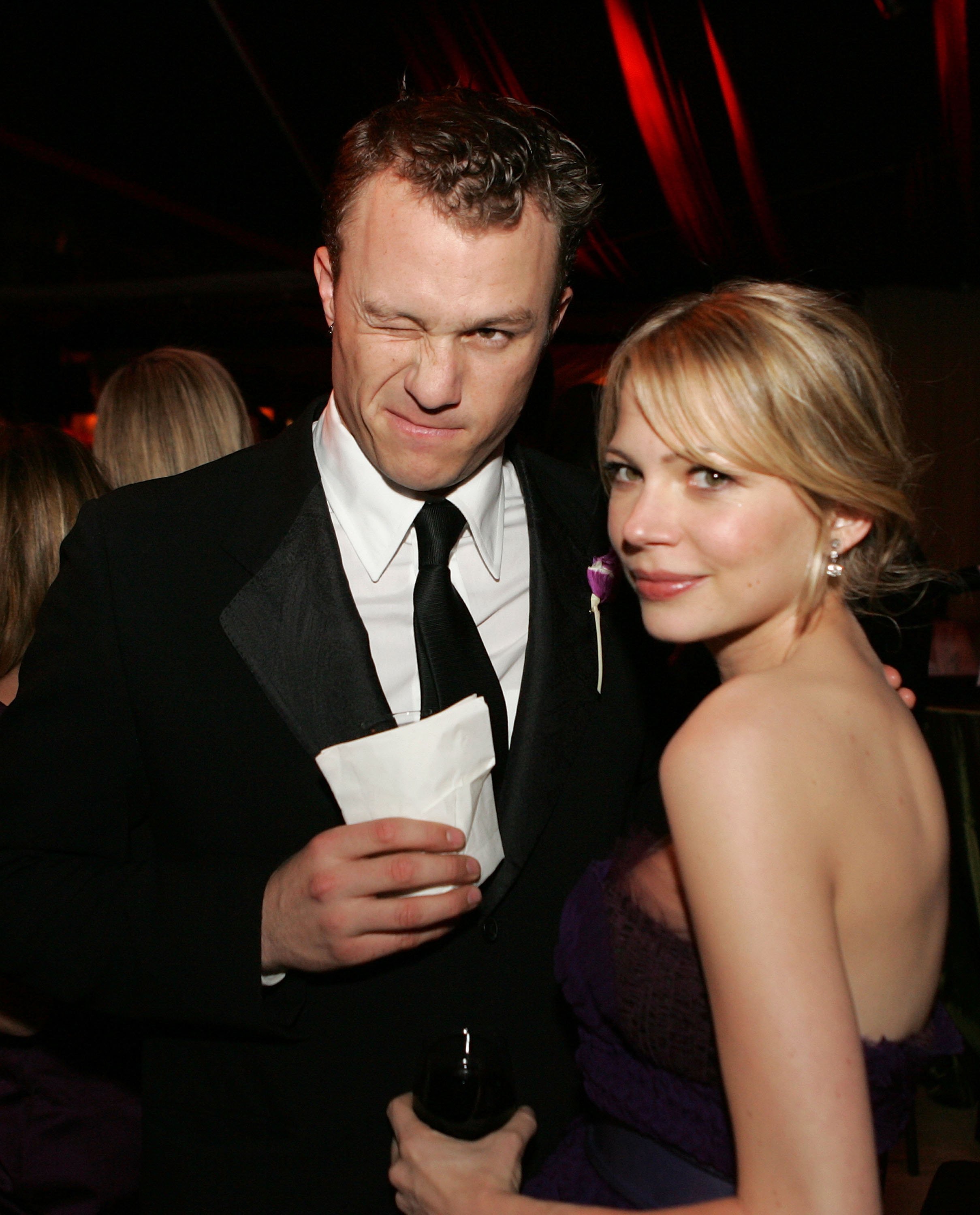 Heath Ledger and Michelle Williams at the Universal/NBC/Focus Features Golden Globe after party on January 16, 2006 | Source: Getty Images
Matilda's Hobbies
Besides her looks which she shares with her late father, Matilda reportedly inherited a lot of his mannerisms. Her paternal grandfather revealed that she has her father's energy and inquisitive nature.
In addition, Matilda's father stopped sleeping when he was two, and she inherited that trait, including his ball of energy and how his aura radiates.
Matilda Ledger is also interested in chess, a game that her late father was obsessed with, and she has his old chess board. An insider further revealed that she has the skills to become a Grandmaster.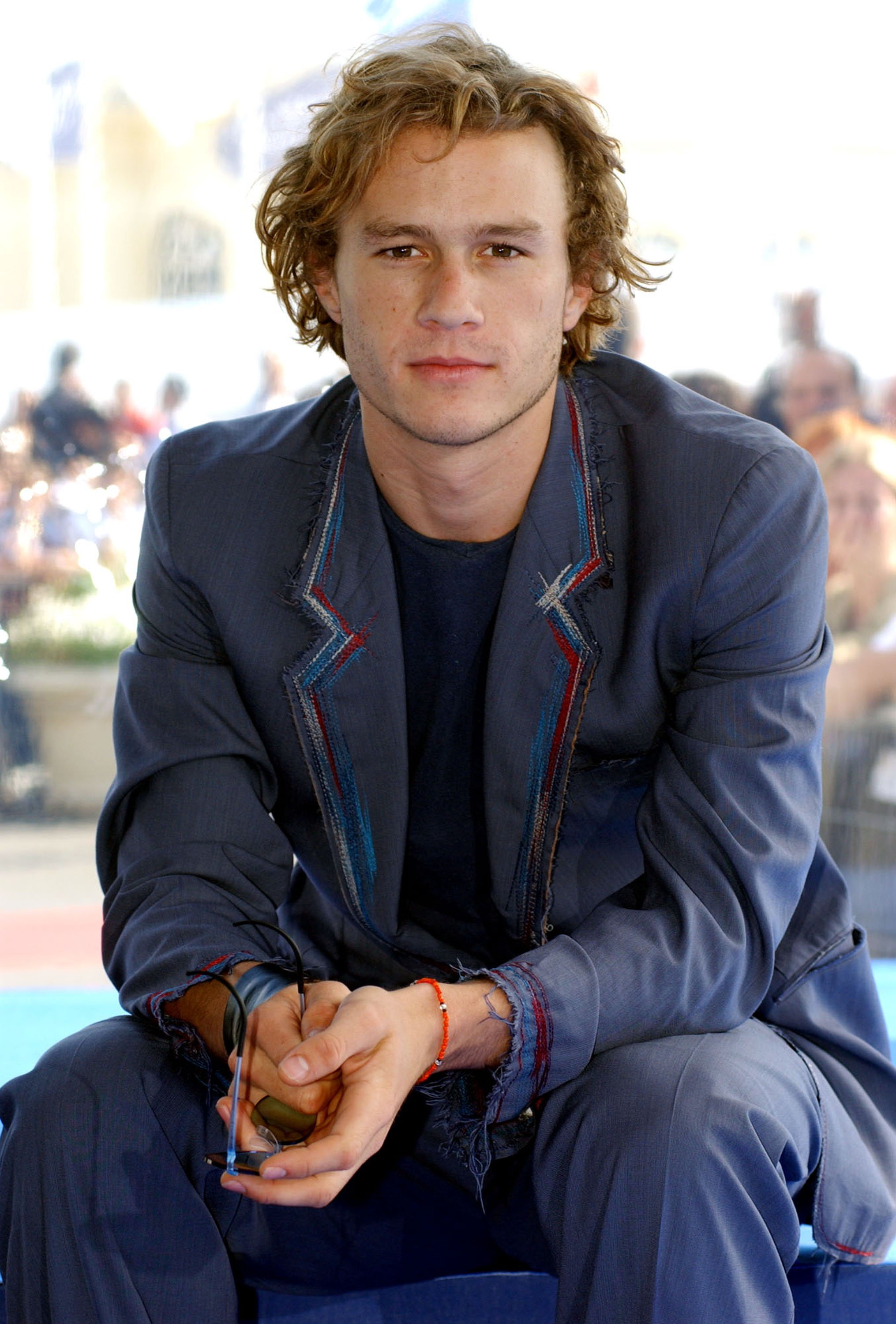 Photo of Heath Ledger on September 1, 2001 | Source: Getty Images
Set to Inherit Millions
And now, Matilda is set to inherit her father's millions. Two years before he passed on, Heath indicated in his will that he would leave his fortune to his parents and sisters.
However, in a surprising turn of events, Kim says they, as a family, have decided that Heath's fortune will go to his daughter. Despite Heath and Williams separating when he died, Kim says the plan was always to include Williams and Matilda.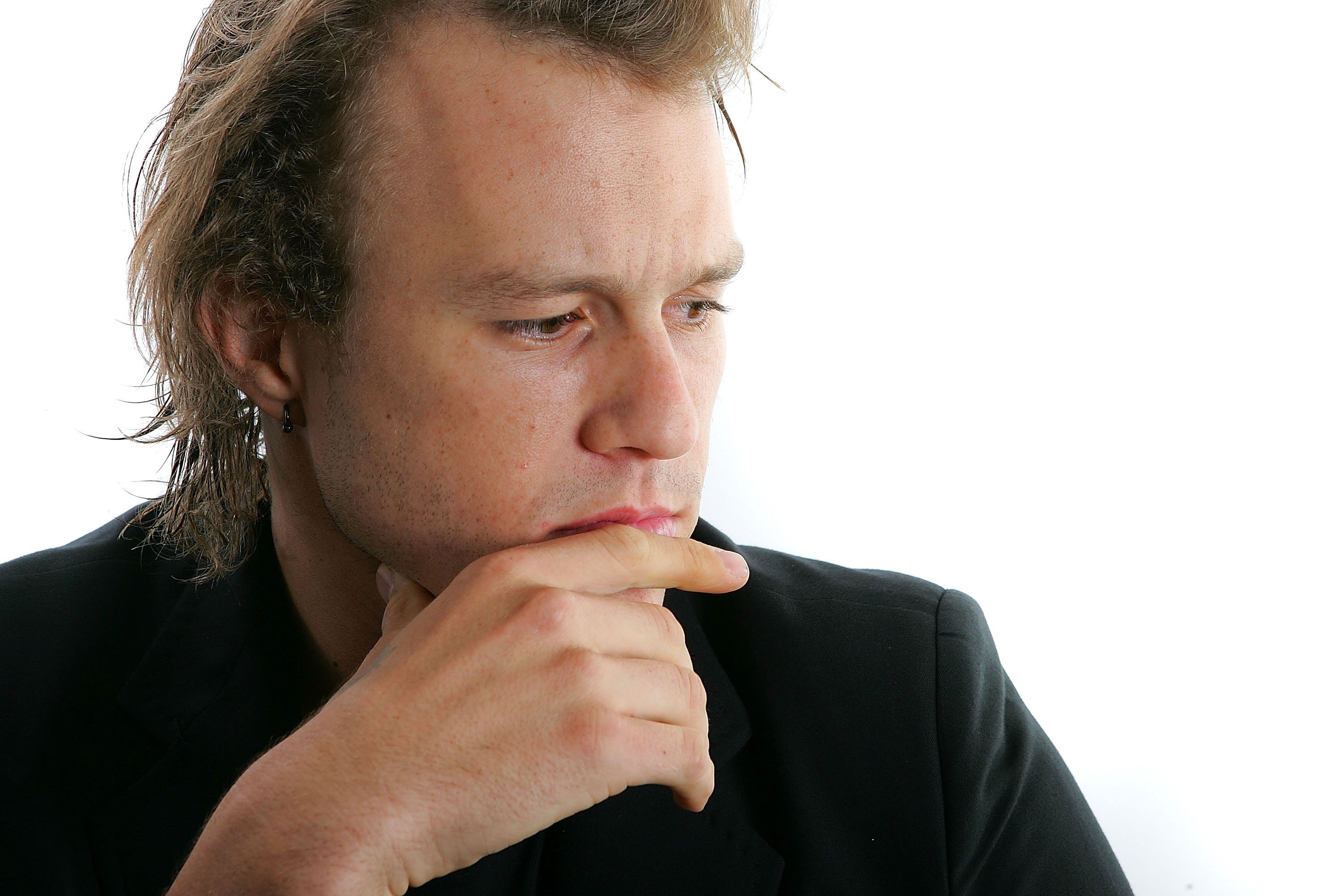 Heath Ledhger posing for portraits during the Toronto International Film Festival, September 2006 | Source: Getty Images
"There was never any question about the fact that Heath's estate would go to Matilda. Never a question. We are very close to Michelle and Matilda." Kim said, as reported by People.
Some reports say the value of Heath's assets is $20 million. However, the actor's state's executor, Mark Dyson, has not named the amount that Matilda will inherit.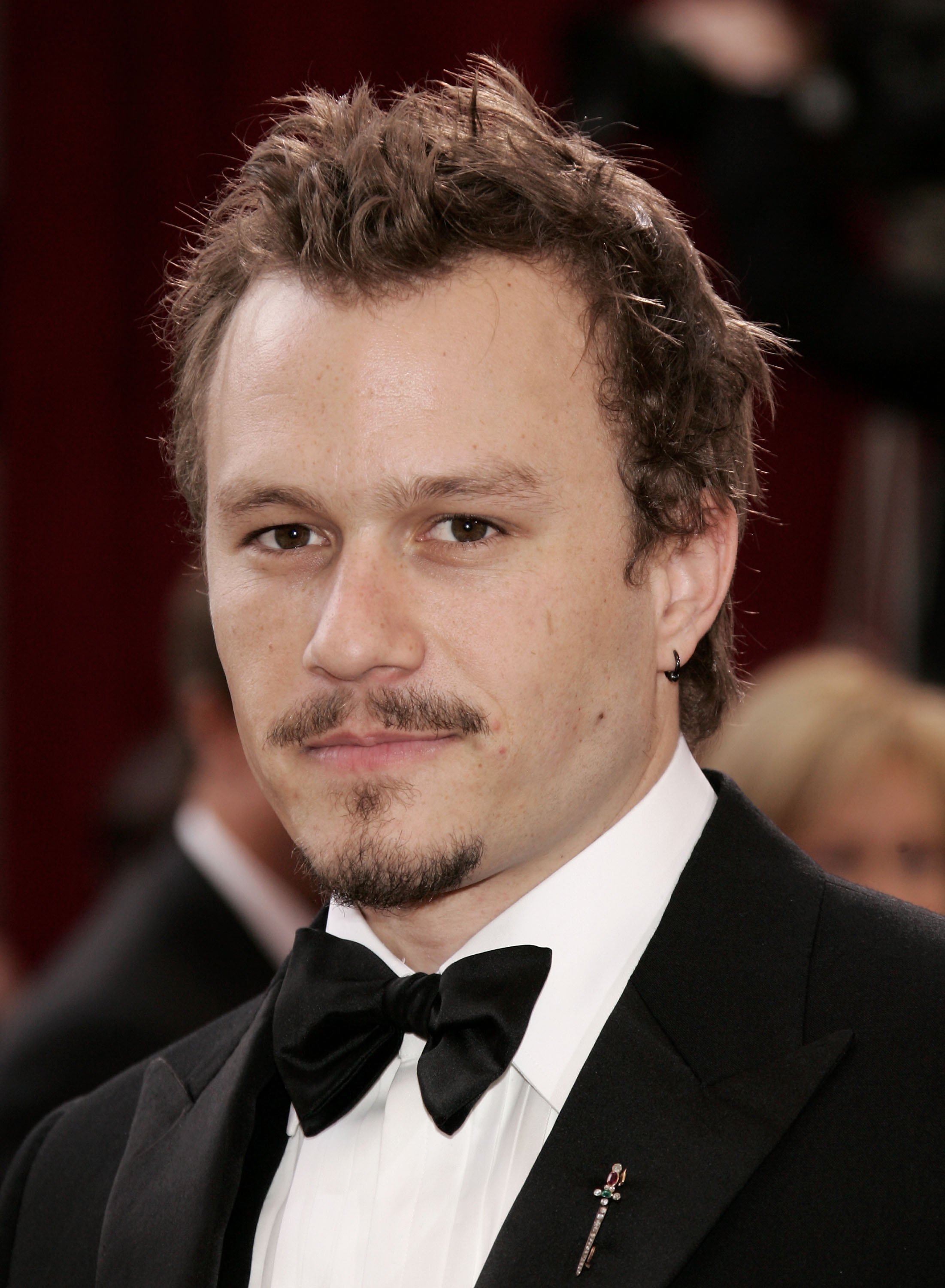 Heath Ledger at the 78th Annual Academy Awards on March 5, 2006 | Source: Getty Images
Michelle Williams Found New Love
Despite not growing up with her father, Williams revealed that "The Trial of the Chicago 7" actor Jeremy Strong was there for Matilda. He would play games with her and found time for the kind of silliness a young child needed.
He was one of their many friends that lived with them after Heath died, and sometimes, too much play would ruin his clothes.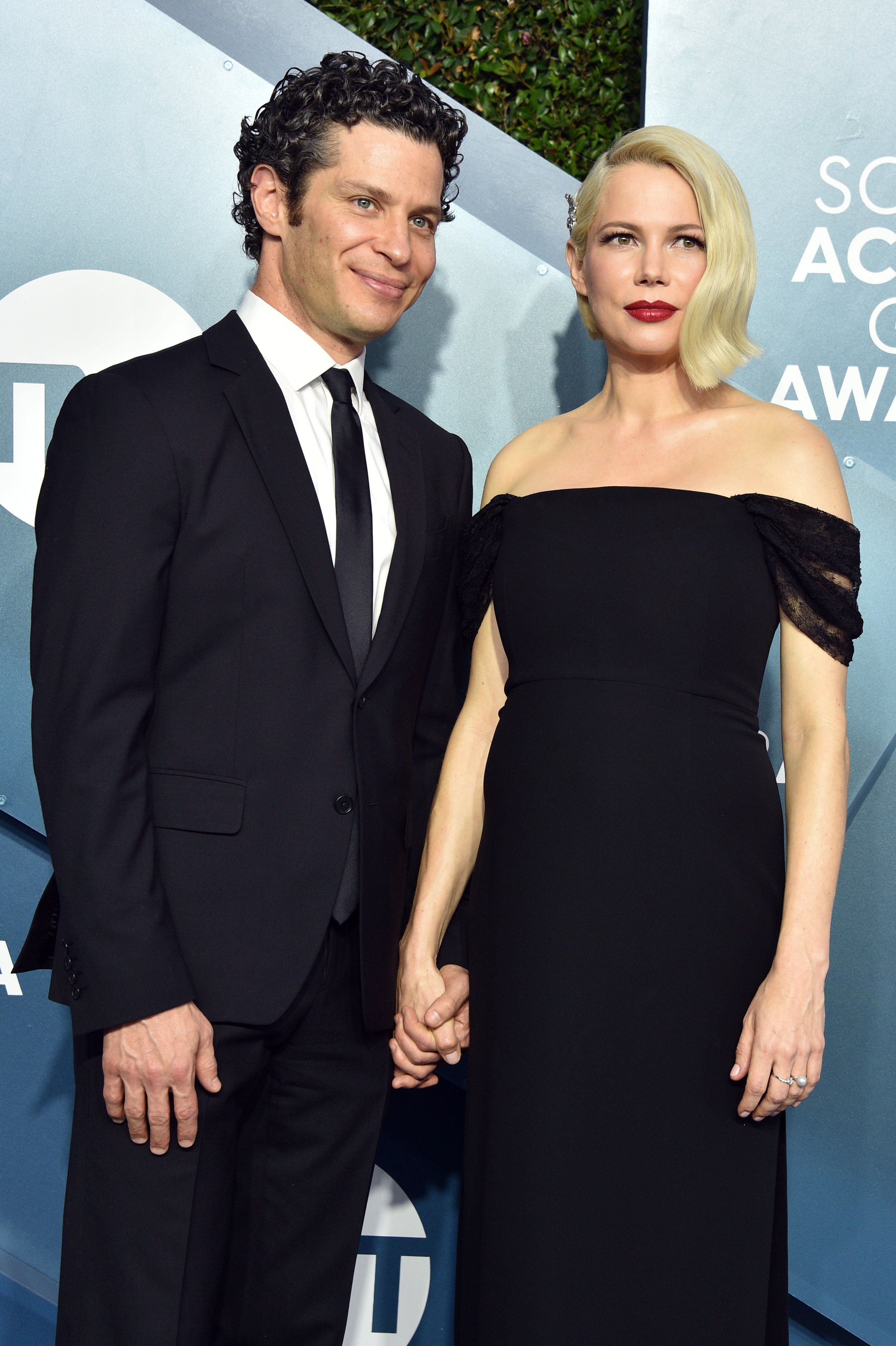 Thomas Kail and Michelle Williams at the 26th Annual Screen Actors Guild Awards on January 19, 2020 | Source: Getty Images
After playing ponies with Matilda, his designer T-shirts and sweater would be torn at the neck, and he never stopped playing with her.
In March 2020, Williams found love again when she married Thomas Kail. He is a theater director, producer, and writer. Kail is known for directing the Off-Broadway and Broadway productions.
Please fill in your e-mail so we can share with you our top stories!