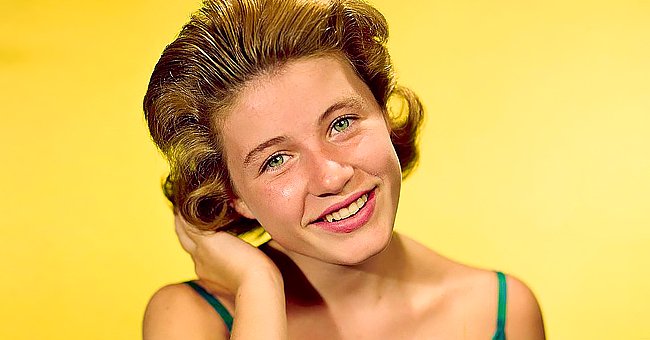 Patty Duke | Source: Getty Images
Patty Duke Caused 25-Year Confusion between Famous 3 Dads of Her Son - Real Dad Was Discovered via DNA Test
Patty Duke married the man she claimed was the father of her first son. The boy's birth caused a lot of controversies among his alleged dads before his biological father was discovered.
With a perfect figure and a captivating face, Patty Duke had a look only fit for the screen. But, to become a siren of the screen, one needs a tad more than a pretty face, and Duke proved worthy throughout her time in Hollywood.
The acclaimed actress who lived a life in the public's eye for most of her life featured in some of the most outstanding productions of all time and won numerous accolades for her work. Duke was best known for her role in movies including "The Miracle Worker" and "Valley of the Dolls."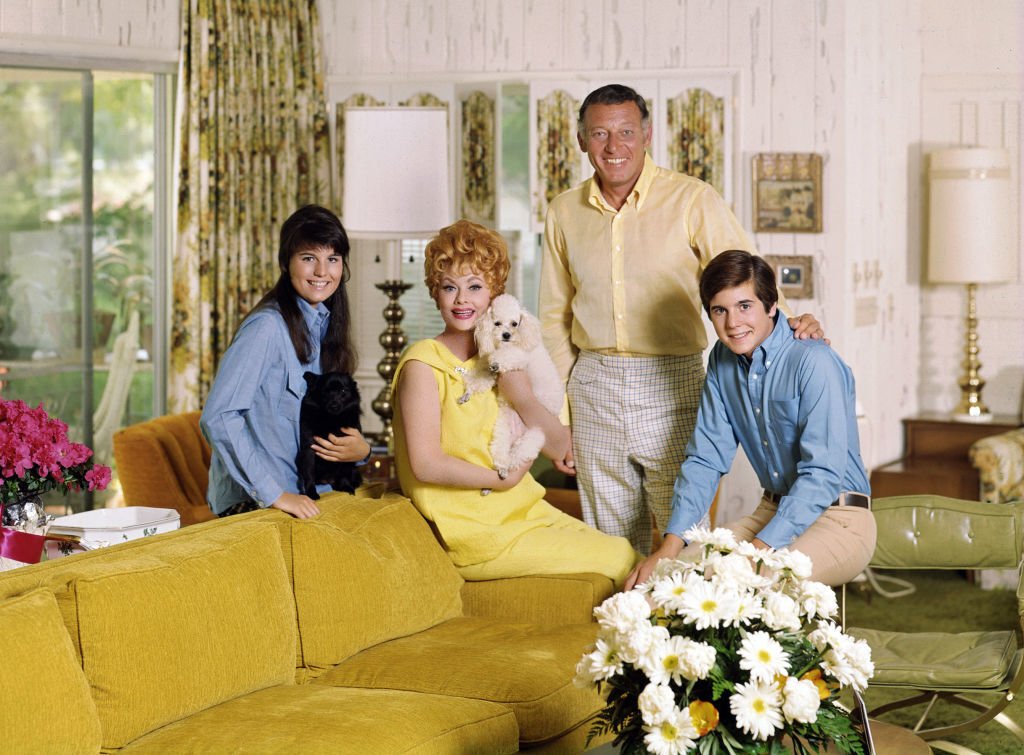 Portrait of Lucille Ball and her family. From left is Lucie Arnaz, Lucille Ball, Gary Morton, Desi Arnaz, Jr. | Source: Getty Images
She also assumed several characters on the famous ABC sitcom "The Patty Duke Show." In her lifetime, Duke was famous for many things, including highly publicized affairs and scandals.
Duke's Romantic Entanglement
Duke, who fell in love, married, divorced, and had kids all in the public's eye, had a relationship timeline that boasts some of Hollywood's finest actors. She was married four times, but her last marriage was the most enduring.
The actress was married for the first time to Harry Falk Jr., a then 32-year-old assistant director on "The Patty Duke Show." She was 18, and reports claimed the actress married out of desperation to leave abusive surrogate parents John and Ethel Ross.
Duke and Falk divorced in 1967. Three years after calling it quits, the then 23-year-old actress got entangled in a highly publicized relationship with then 17-year-old Desi Arnaz Jr. However, Arnaz's mother, Lucille Ball, publicly disapproved of the affair. It wasn't because she hated Duke.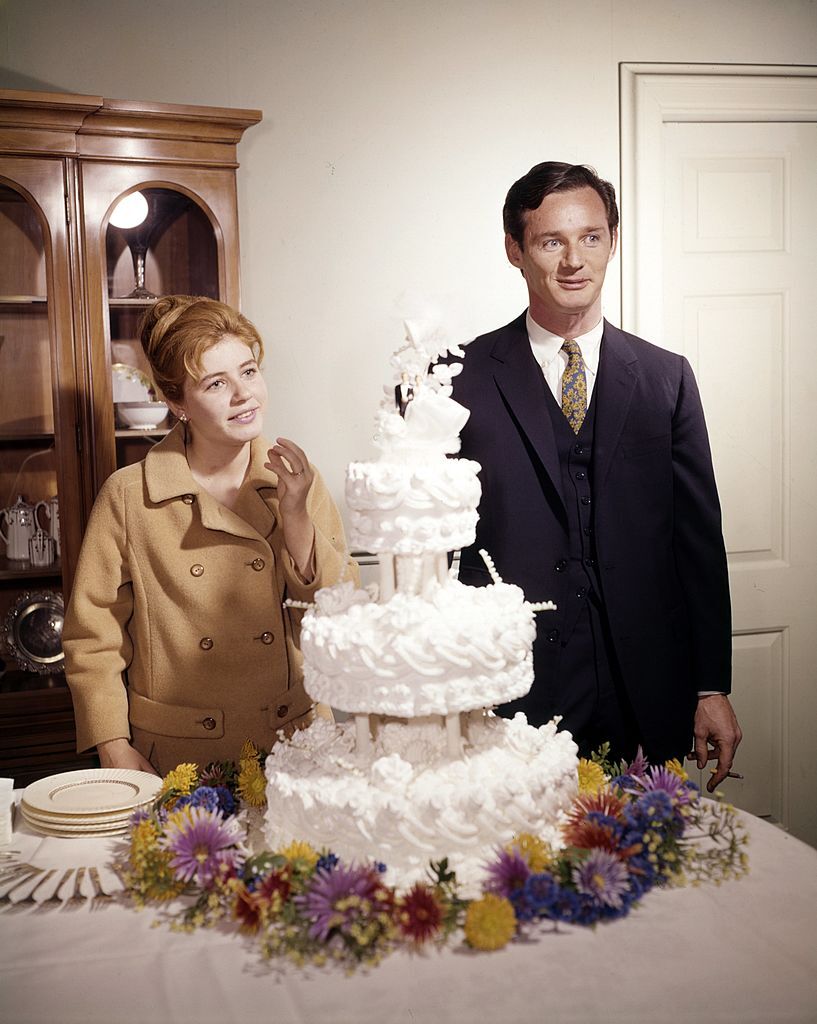 Photos from The Patty Duke Show | Source: Getty Images
Once during an interview, Arnaz Jr., who continued seeing the actress despite Ball's disapproval, revealed his mom liked Duke, and her objection to the affair was largely due to their age difference.
When Duke's romance with her 17-year-old boyfriend ended, the "The Patty Duke Show" star hooked up with Michael Tell, and the two were married before they even got to know each other. The marriage lasted 13 days.
However, Duke was already pregnant before her marriage to Tell. The actress who had already divorced Tell decided actor John Astin was her baby's father.
The "The Addams Family" actor was married at the time, so the two kept their affair a secret until Duke gave birth to his son Sean. Duke and Astin later tied the knot in 1972 after the actor's divorce was finalized.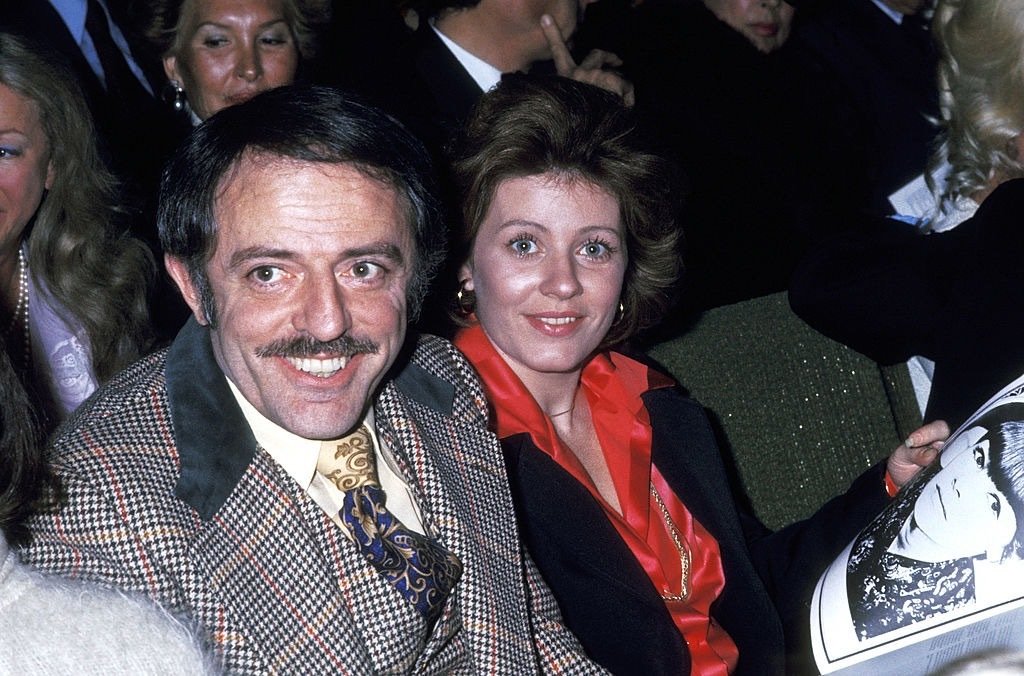 John Astin and Patty Duke during "Hedda Gabler" Los Angeles Premiere at Huntington Hartford Theater | Source: Getty Images
Controversies Surrounding Son's Birth
Duke was clearly loved by her son, who shared a series of throwback photos of himself and his mother as he announced her death in March 2016. The first image he posted on his Instagram page showed a younger Duke cradling little Sean, who had a big bib around his neck.
Another photo of the two featured Sean and his mother sharing a tight embrace. However, despite sympathizing with the actress's son over his loss, fans could not help but remember the controversies surrounding his birth.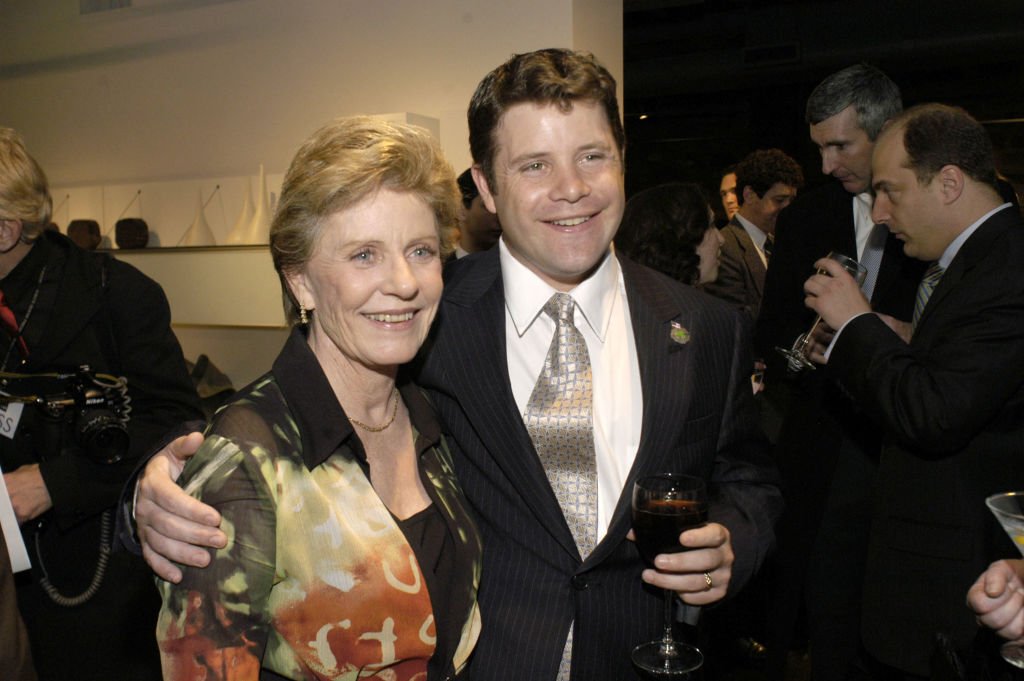 Actress Patty Duke attends the Creative Coalition's 2004 Capitol Hill Spotlight Awards ceremony with her son actor Sean Astin March 30, 2004 | Source: Getty Images
After Duke married Astin, the two movie stars raised Sean together. They also gave birth to a second son Mackenzie, in 1973. However, years after walking down the aisle, the "Absolute Strangers" actress decided it was confession time.
When Sean was about 14, Duke revealed that Astin was not her son's father. Instead, the actress said her ex-lover Arnaz was indeed Sean's biological father.
After her confession, Arnaz and Sean developed a relationship, but things became more complicated and confusing when Sean met one of Tell's relatives. The actress's son was in his 20s when he met his mother's ex-husband's relatives, who suggested they were a family.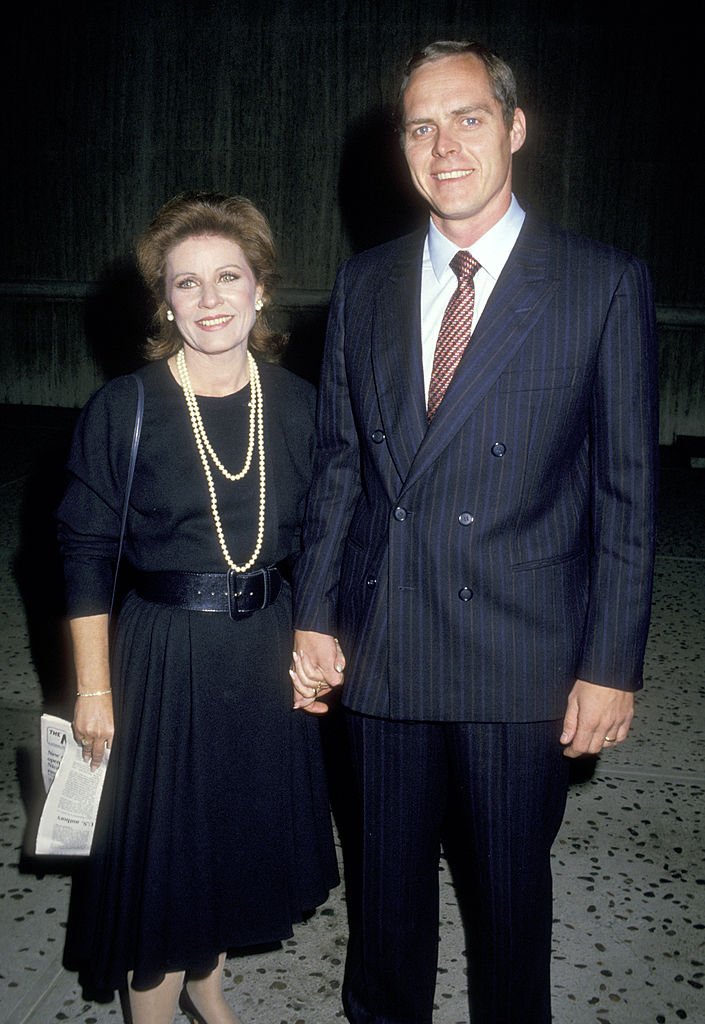 Patty Duke and Michael Pearce during NOW Campaign to Kick-off "Women in Office" Gala at Scottish Auditorium in Los Angeles, California, United States. | Source: Getty Images
Due to this, Sean decided he needed to know the truth, so he opted for a DNA test with his three alleged dads. Surprisingly, Tell turned out to be Sean's biological parent when the result came out.
However, the DNA test result did not stop Sean from viewing Astin and Arnaz as his fathers and even maintained a close relationship with the three men. However, he regards Astin as his father, considering he raised him since his birth.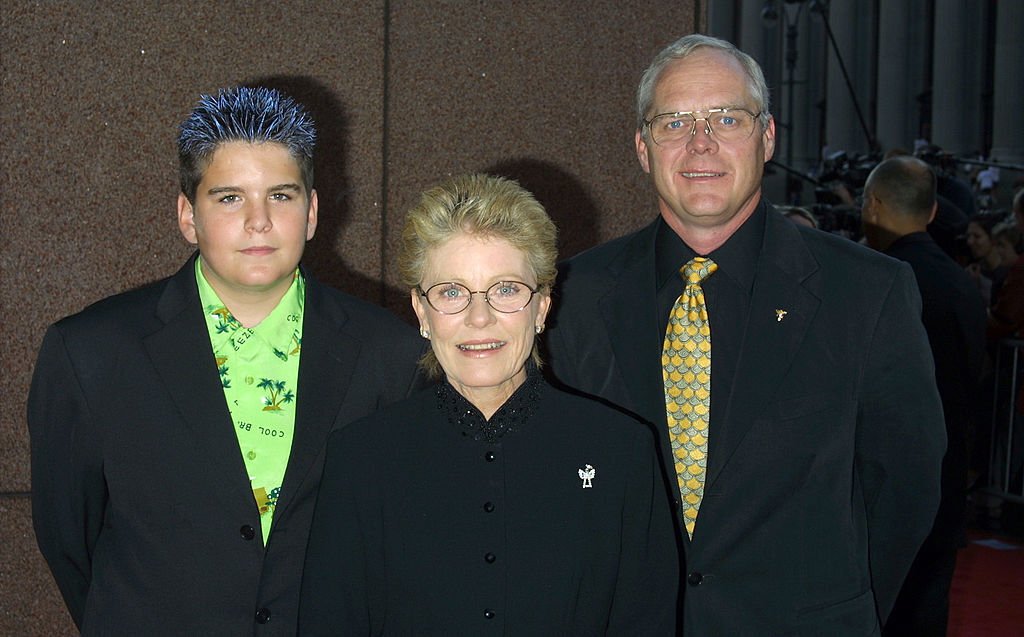 Patty Duke, husband Mike Pearce & son Kevin during Michael Jackson's 30th Anniversary Celebration | Source: Getty Images
While Sean accepted Tell as his biological dad, his mother continued to deny her son's paternity despite the DNA result. In an interview with People in 2001, she said, "I don't buy that test. I can support his truth as long as my truth, if not supported, is respected." Duke continued:
"I have told him I know what I know to be true. When God looks me in the eye and says, 'Anna Marie, you have been mistaken all these years,' then I will consider [Tell's paternity]."
Nonetheless, Sean faulted no one and even became close with Tell over the years. Aside from Astin, Tell, and Arnaz, Sean also bonded with his mother's fourth husband, Michael Pearce.
Being the Son of Four Dads
Over the years, Duke's first son stopped being top of the headlines for his paternity scandals, and his career as an actor took over. Sean, who had his film debut in "The Goonies," is one multi-talented actor who has dabbled in almost every entertainment genre and field.
In recent times, the now 51-year-old son of Duke is mostly referred to as an actor, voice actor, screenwriter, director, producer, family man, author, marathon runner, political activist, and philanthropist. He is also known for his role on "Rudy" and for playing Sam Gamgee in "The Lord of the Rings."
However, even at the height of his acclaimed career, Sean maintained his bond with his alleged fathers, biological dad, and his mother's last husband. Sean once said he could call all four men anytime he wanted.
Duke's Long-Lasting Marriage
Duke divorced Astin in 1985, the same year she met Michael Pearce, who remained her husband till her death at 69. According to reports, The "Valley of the Dolls" actress met Pearce while filming a movie at Fort Benning in Georgia.
The actress who got a star on the Hollywood Walk of Fame married Pearce in 1986, and the two notably spent a blissful life living in their Coeur d'Alene, Idaho home for decades.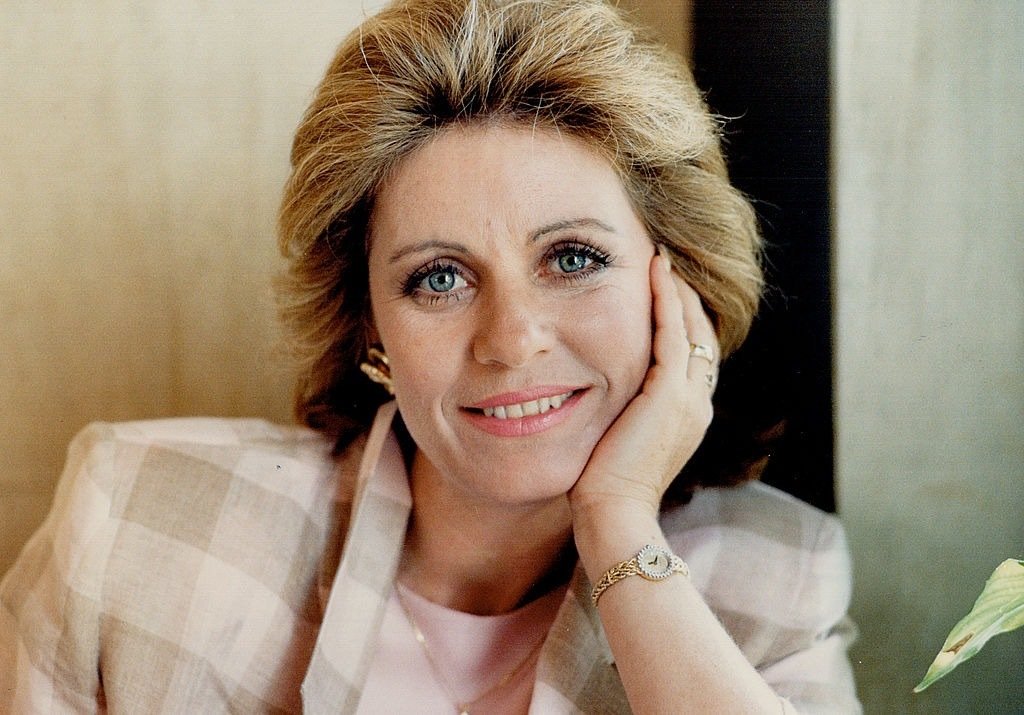 A portrait of Patty Duke | Source: Getty Images
Before Duke died, her last tweet revealed she and her husband were having a happy and quiet time. The tweet was shared to commemorate their wedding anniversary.
Please fill in your e-mail so we can share with you our top stories!