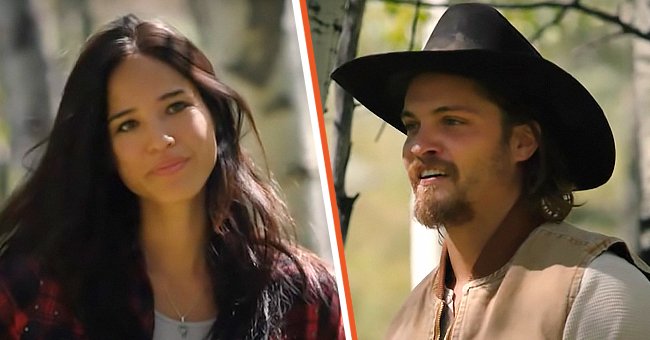 youtube.com/yellowstone
Kelsey Asbille Shows Chemistry with Luke Grimes on 'Yellowstone' - Meet Her Real-Life Partner
"Yellowstone's" Kelsey Asbille shows chemistry with her onscreen husband, Luke Grimes. However, in real life, she is in a relationship with another actor, William Peter Moseley. Meet him and find out more about their relationship.
"Yellowstone" is one of television's most popular drama series and stars many great actors and actresses. Among these famous stars is Kelsey Asbille, who plays Monica Dutton, the wife of Kayce Dutton, the character played by Luke Grimes.
Asbille has great chemistry with her onscreen husband, Grimes, so much so that one might think they are a real-life couple. However, Asbille and Grimes are in relationships with other people off-screen.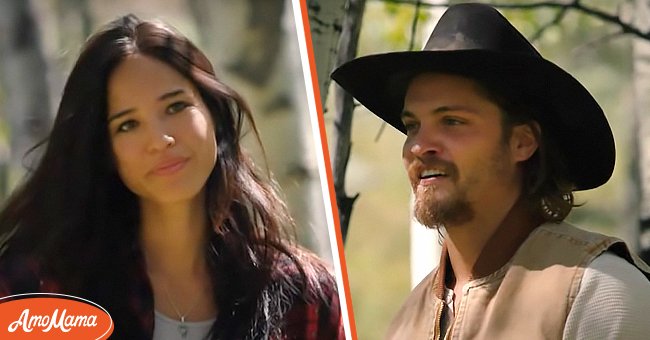 Portraits of Kelsey Asbille l[left] and Luke Grimes [right]| Photo: youtube.com/yellowstone
Grimes is married to Brazilian model Bianca Rodrigues while Asbille has been in a relationship with British actor William Peter Moseley since 2012. Get inside the actress's relationship with Moseley.
One of the things "Yellowstone" fans love watching is Monica's relationship with her husband Kayce. The actors who play those characters are so good at it that it becomes easy to believe they are married in real life.
Obviously, they enjoy playing their roles, and they have not said anything on the contrary. Sources caught up with Grimes and Asbille ahead of the second season of "Yellowstone," and the pair spoke about their characters, who ended Season 1 separated.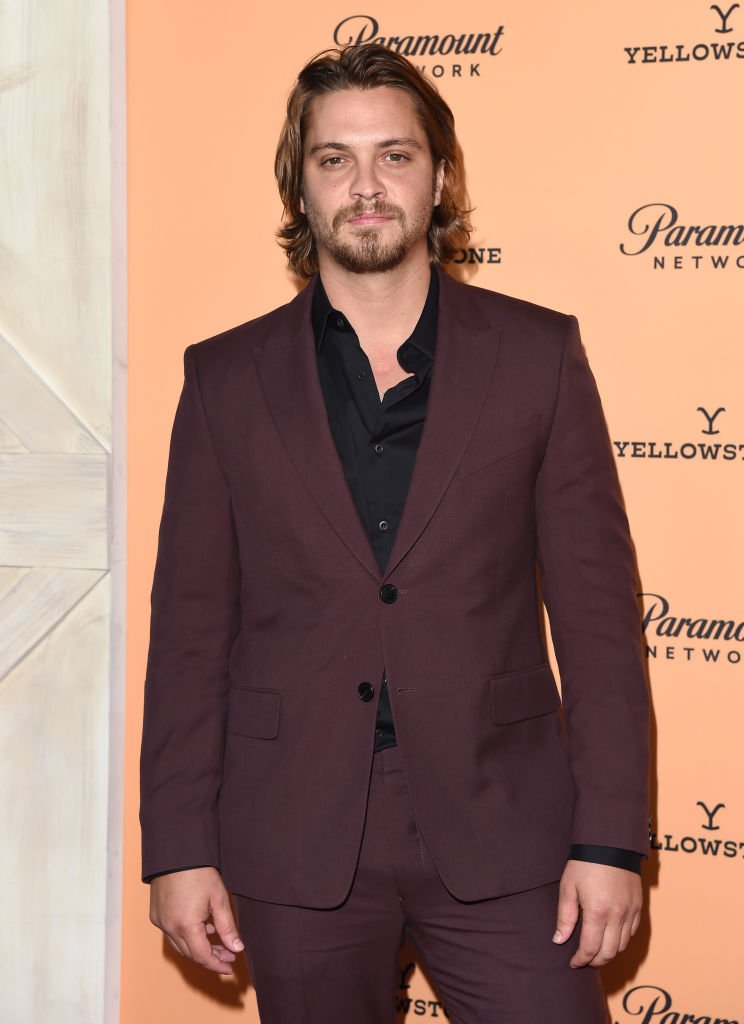 Luke Grimes attends the premiere party for Paramount Network's "Yellowstone" Season 2 at Lombardi House on May 30, 2019 | Photo: Getty Images
When asked if their separation at the end of that season meant their relationship was forever damaged in the series or if they could find their way back to each other, Grimes said he could not give an answer, while Asbille said they are rooting for them.
Afterward, Grimes agreed and said he and Asbille hoped their characters end up together before going on to explain the situation. Asbille was also asked if there would be more of Monica's personal life and the choices she made for herself and her son in Season 2, and she replied:
"Absolutely. You see her navigate what life looks like without the Duttons and being a single mom and being a single lady. He doesn't like that as much."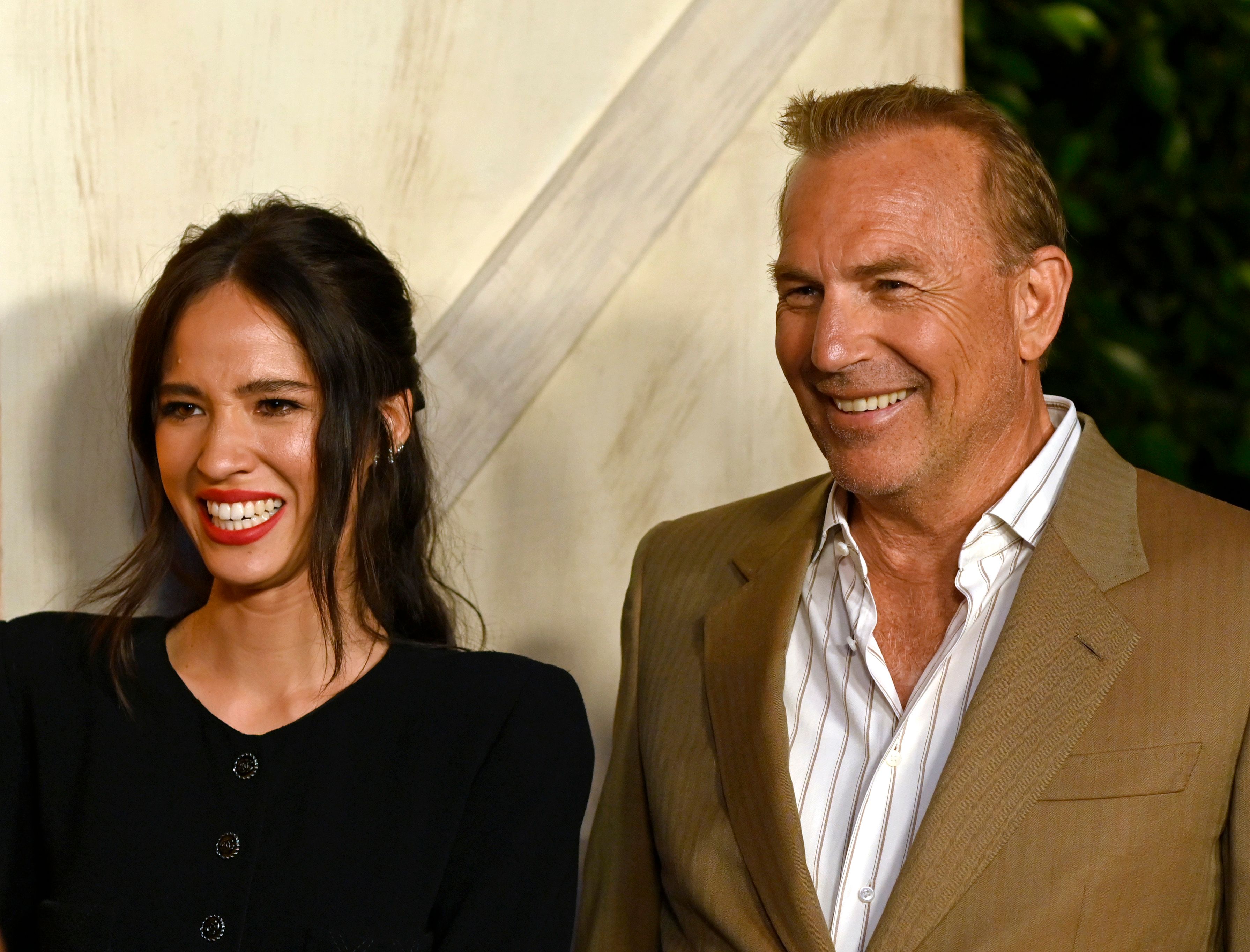 Kelsey Asbille and Kevin Costner at Paramount Network's "Yellowstone" season 2 premiere party on May 30, 2019 | Photo: Getty Images
Right now, Asbille is undoubtedly a Hollywood star, but fame did not come easy for her as she had to learn the ropes before reaching stardom.
At 17, Asbille did a stint on The Disney Channel's hit series "The Suite Life of Zack and Cody." In an interview with W magazine, she described live sitcoms like that as a hybrid between television and theater and added:
"And with a live audience of kids, if you're not funny you're not getting any mercy laughs. It's terrifying!"
During the interview, Asbille credited famed actor Will Smith with helping her through that phase. He said he mentored her and other rising stars through the sitcom.
Asbille, who grew up in South Carolina, where she performed in school plays and community productions, got roles in other teen shows after "Zack and Cody." These included "One Tree Hill," and "Teen Wolf."
Also, she studied Human Rights at Columbia University. Eventually, she nabbed the role of Monica in "Yellowstone." When asked to describe her character, she said:
"She's a wife, a mother, a teacher. And at the heart of it, the story is really about a strong woman trying to keep her family together."
Playing Monica on "Yellowstone" has given Asbille, who is of Chinese, English, and Cherokee descent, the chance to learn more about her multifaceted lineage. She agreed that it had been a blessing to explore the native culture.
During an interview with Esquire, Asbille revealed some of her mom's dishes while growing up. She said her mom loved fishing and made fried catfish or any other kind of fried fish. She added that her mom also made really good spaghetti and kid cuisine.
She also described some lovely dishes passed down from her Chinese family and added that food has always been nostalgic and emotional.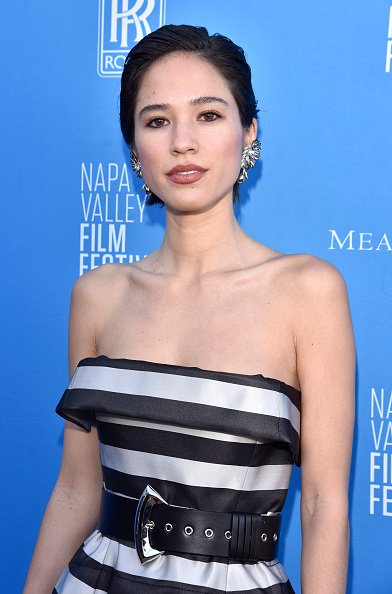 Kelsey Asbille at Materra Cunat Family Vineyards on November 16, 2019 | Photo: Getty Images
ASBILLE'S BOYFRIEND MOSELEY
While Asbille's onscreen romance with Grimes is well-documented, not many know she has a partner in real life. She has been dating her boyfriend, Moseley, for quite a while now.
Like Asbille, Moseley is an actor and is known for his role as Prince Liam, the son of King Solomon and Queen Helena on "The Royals."
In the series, Moseley's character is a playboy who takes advantage of his royal status and good looks. Besides "The Royals," Moseley also starred in "The Chronicles of Narnia" as Peter the Magnificent.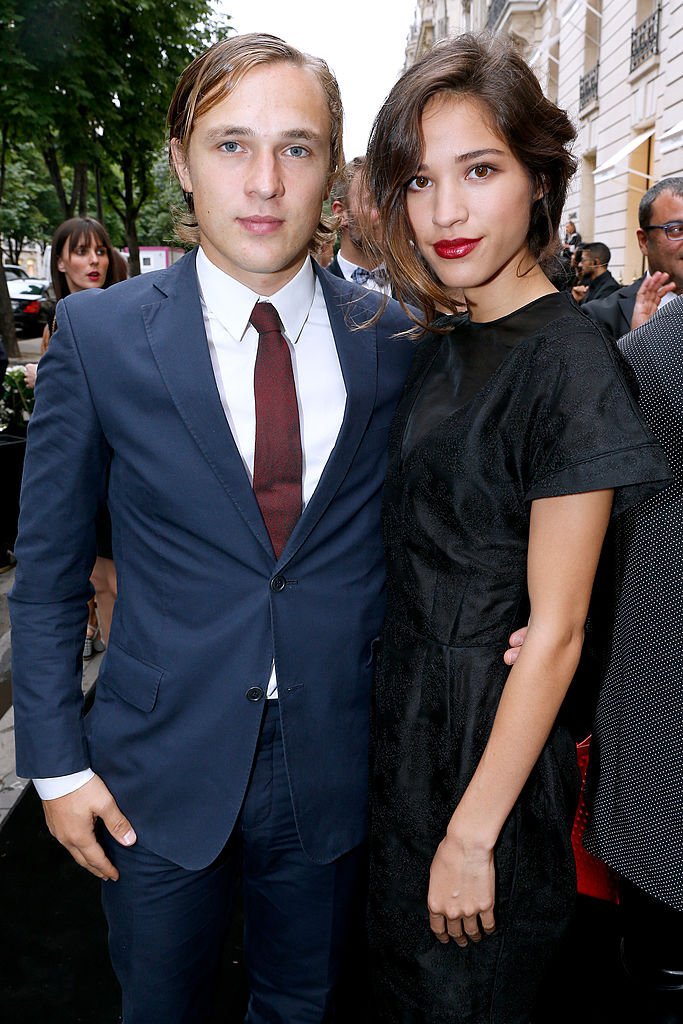 Kelsey Chow and William Moseley attend the official launch of the BLAG clothing label at The Club at Cafe Royal on July 16, 2014 | Photo: Getty Images
Moseley revealed that he studied Prince Harry for inspiration during an interview with InStyle about his role as Prince Liam. However, he assured that the show was not trying to mirror the British Monarchy. He explained:
"We're a completely fictional British royal family."
The actor described himself as a rebel like his character, Liam. He explained that, in a way, he would not want to do things the way everyone wants. Moseley added that he wants to live his life and does not want anyone to tell him how.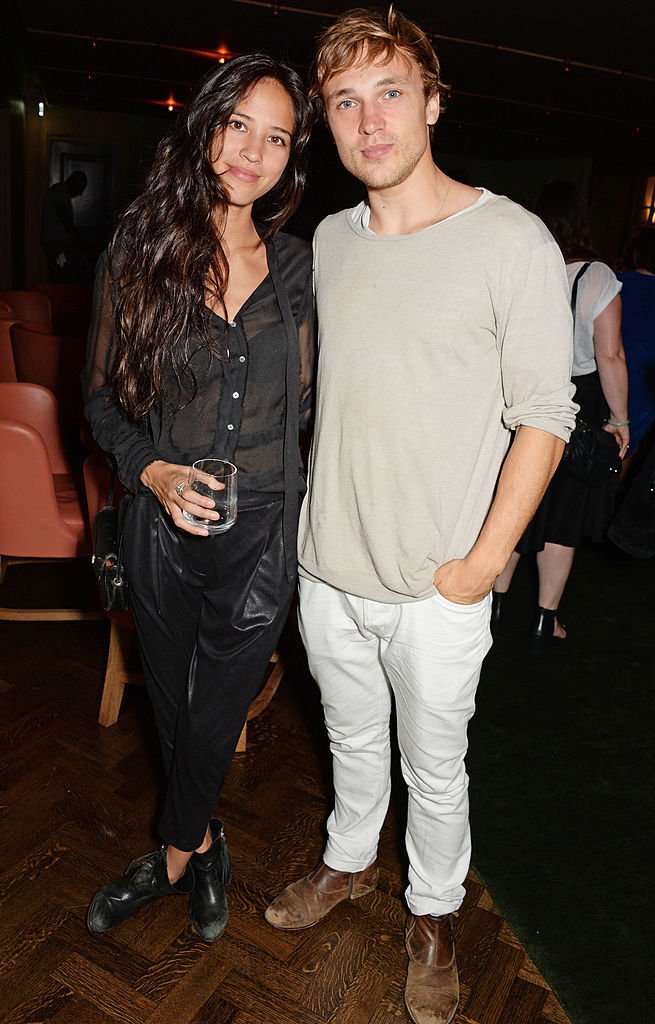 Kelsey Chow and William Moseley attend the official launch of the BLAG clothing label at The Club at Cafe Royal on July 16, 2014 | Photo: Getty Images
ASBILLE AND MOSELEY'S RELATIONSHIP
Not so much is known about Asbille's relationship with Moseley, as the couple loves to keep their personal lives private. Although they reportedly started dating in 2012, there is no information about how they first met.
However, despite their knack for keeping things on the low, Asbille and Moseley appeared together in the action thriller movie "Run." Asbille confirmed her relationship with Moseley in 2018 while opening up about how she spends her time when she is not in front of the camera.
She revealed that she enjoys binge-watching television and loves watching "The Royals," which her boyfriend stars in. Despite Asbille's confirmation of her romance with Moseley, the lovebirds have not spoken about their relationship in public since then.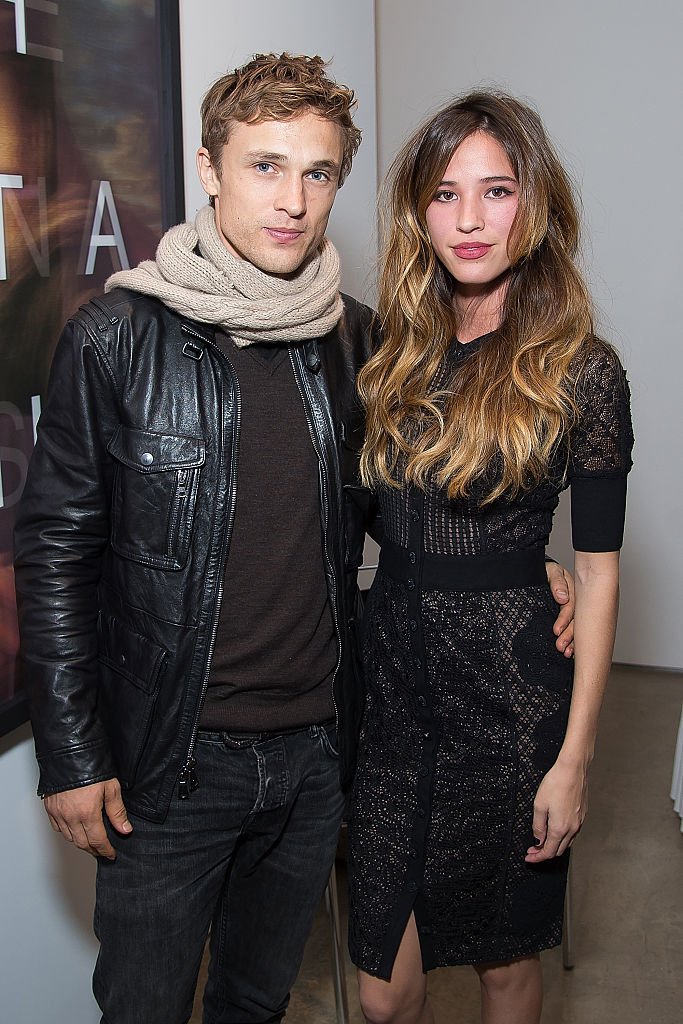 William Mosley and actress Kelsey Chow attend the premiere of "Coriolanus" at Paris Theater on January 17, 2012 | Photo: Getty Images
GRIMES AND RODRIGUES'S RELATIONSHIP
Just like his onscreen wife, Asbille, has a lover, Grimes is not a single man in real life. Instead, the actor has been married to Bianca Rodrigues since 2018.
Like Asbille's relationship with Moseley, Grimes and his wife maintain a low profile. Grimes has an Instagram account but does not post any content there, while Rodrigues usually posts their pictures on her page.
Some of her posts include pictures of them during road trips and their romantic moments. She also celebrates their special moments like his birthdays and their wedding anniversaries with loving tributes to him.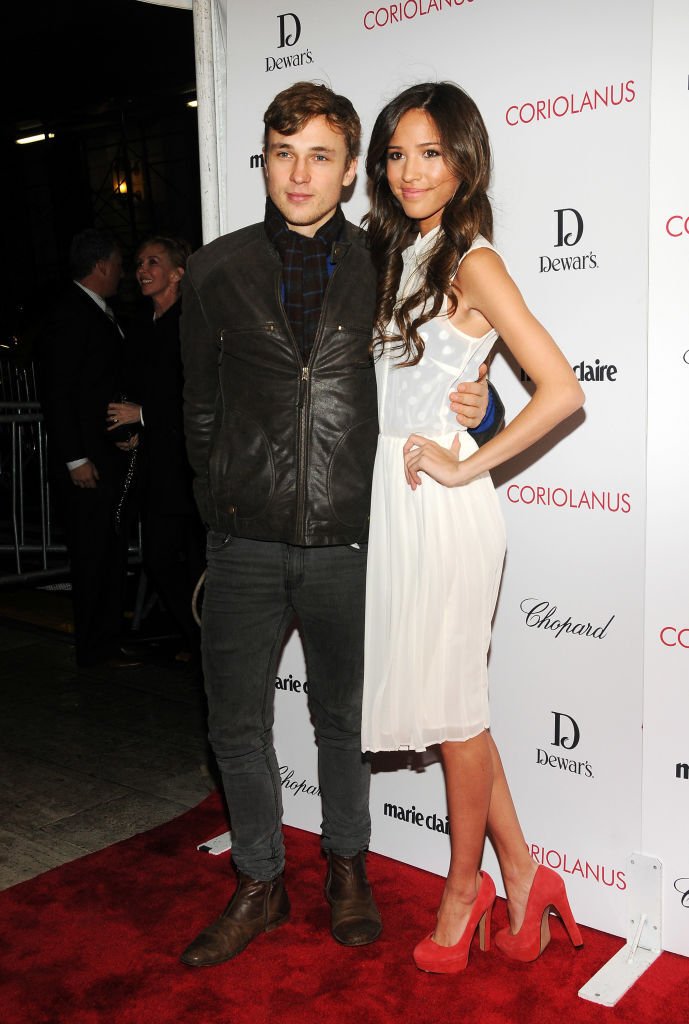 Actors William Moseley and Kelsey Chow attend the "The Royals" series season two premiere celebration at Hoerle Guggenheim Gallery on November 9, 2015 | Photo: Getty Images
Other than Rodrigues's posts, there is little information about the couple's marriage. Grimes and his wife previously lived in New York but now reside in Montana, where "Yellowstone" is shot.
The couple does not have a child yet and has not opened up about their plans concerning kids. The fifth season of "Yellowstone" will begin shooting in May.
Unfortunately, fans have a long time to wait before seeing Grimes and Asbille's characters resume their onscreen chemistry. The actors will get enough time to spend with their better halves until then.
Please fill in your e-mail so we can share with you our top stories!