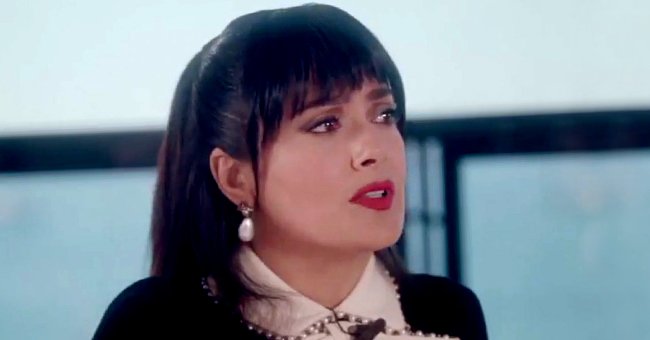 Instagram.com/salmahayek twitter.com/Independent
Salma Hayek Wished She Ate Less Fruits as Her Pregnancy after 40 Almost Ended with the Loss of Her Child
After going through doubts, Salma Hayek finally welcomed a child at 41 in 2007. However, she nearly lost the baby due to health challenges. Find out what happened.
Movie Star Salma Hayek is regarded as one of Hollywood's most successful Mexican actresses and producers. For many years, she has been in the entertainment industry, enjoying a stellar career that began with starring roles in Mexican telenovelas and romantic dramas like "Teresa" and "El Callejón de Los Milagros."
Hayek's most rewarding job is being a mother despite all the fame and fortune she has achieved. The woman is a doting mom to one beautiful daughter, Valentina Pinault.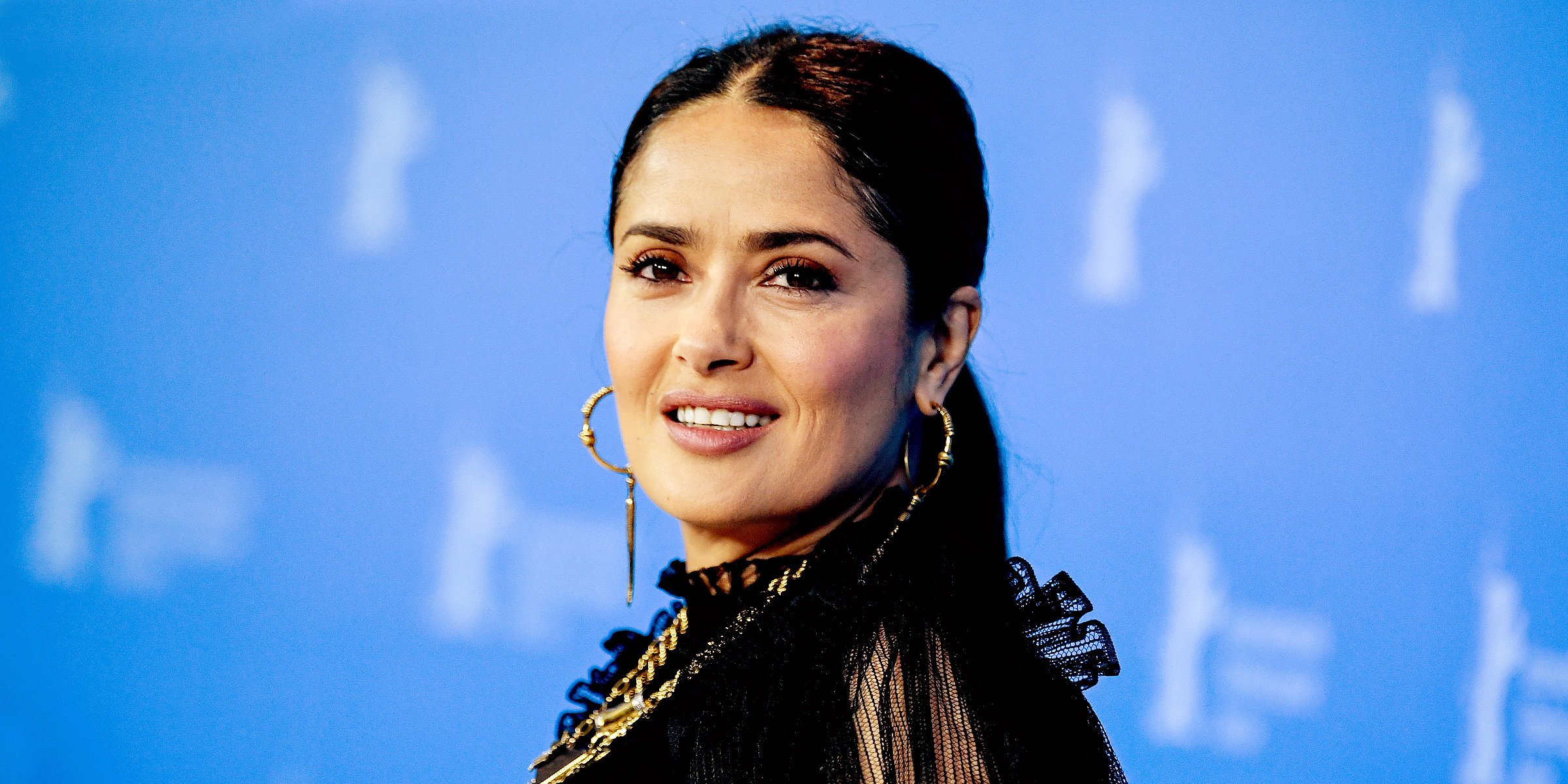 Salma Hayek | Source: Getty Images
The actress was very excited and thankful about motherhood, as her pregnancy was surrounded by fears over her and her daughter's health. Here is some vital information about Hayek's pregnancy and how she overcame the challenges.
DOUBLE GOOD NEWS FROM HAYEK
When it comes to showing her talent on the big screen, Hayek loves to go all out to ensure that she performs wonderfully and her acting prowess is recognized.
However, the Hollywood star loves privacy when it involves her love life and family. Despite her attempt at secrecy, she has not escaped social media scrutiny and has been in the news several times.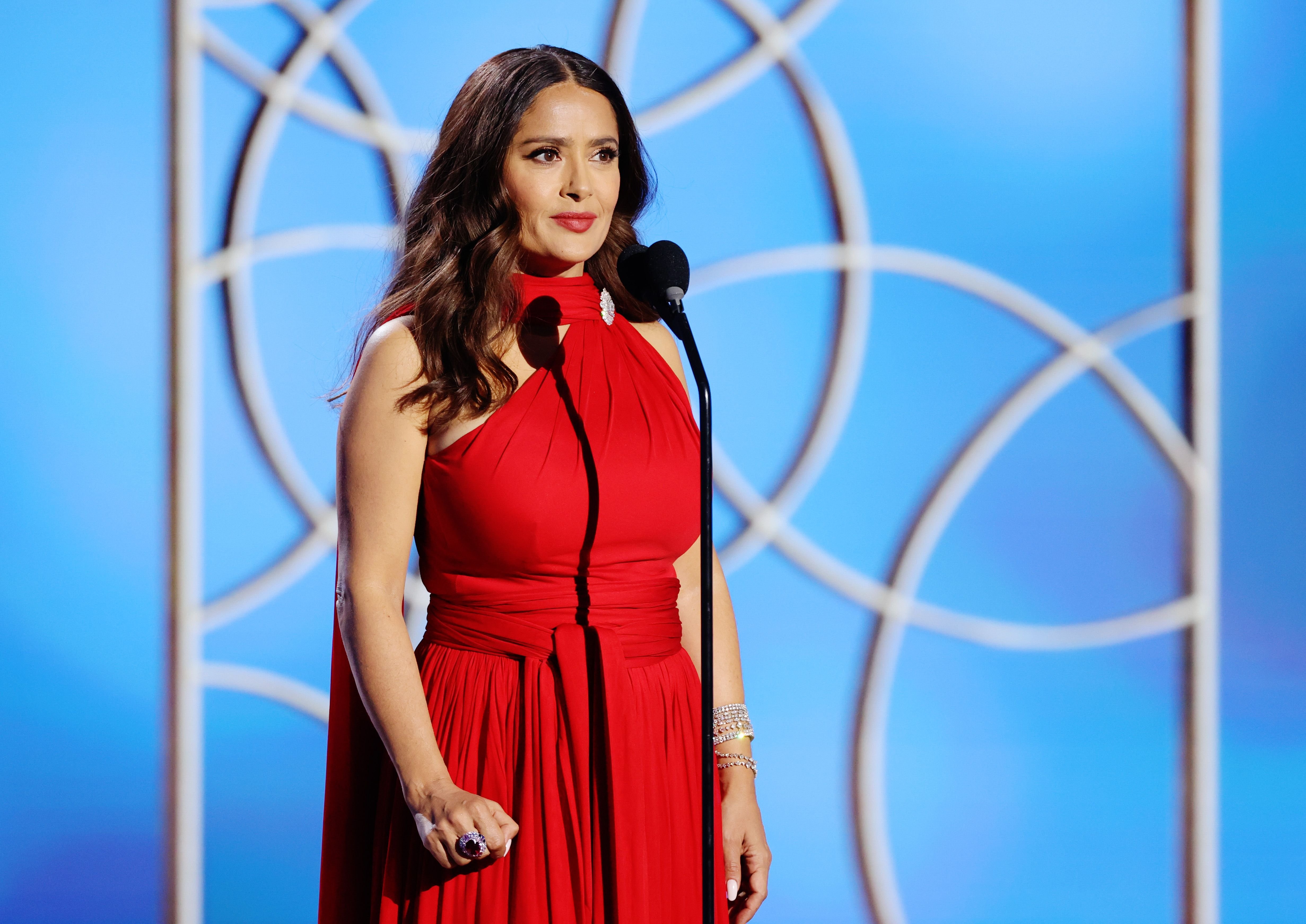 Salma Hayek at the 78th Annual Golden Globe Awards held at The Beverly Hilton and broadcast on February 28, 2021. | Photo: Getty Images
In March 2007, Hayek made the headlines after her pregnancy became public. The producer's representative announced the good news via a statement, noting that the actress and her man were delighted to share their joy with the world.
A few days before the big announcement, Hayek sparked pregnancy speculations after photos of her made the rounds. However, with the confirmation of the pregnancy, the actress's friends, family, and fans were excited.
2007 was a good year for Hayek. She welcomed her child and got engaged to the love of her life: Francois-Henri Pinault. The latter is a businessman and the CEO of the luxury fashion group "Kering."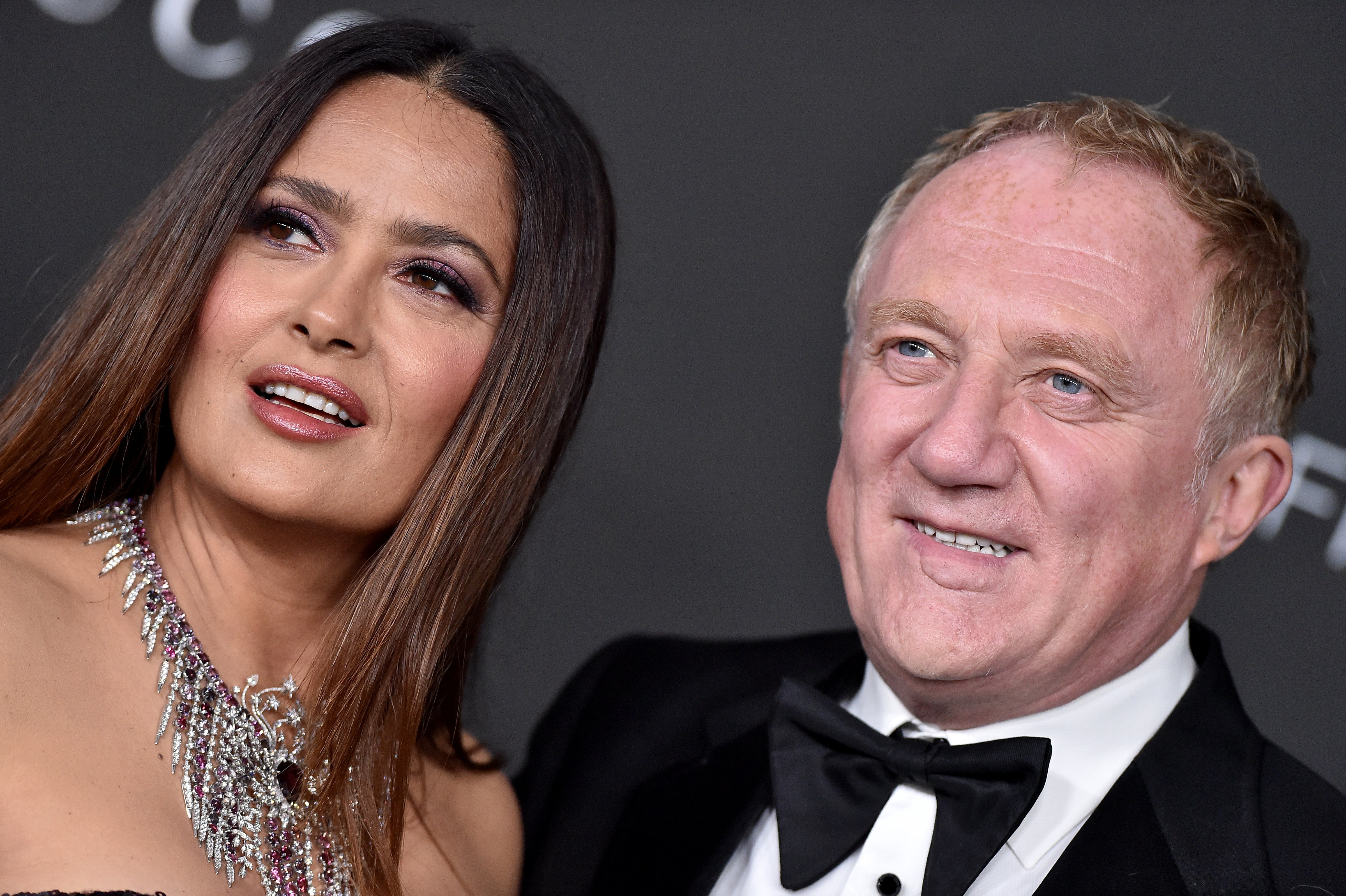 Salma Hayek Pinault and François-Henri Pinault attend the 10th Annual LACMA Art+Film Gala presented by Gucci at Los Angeles County Museum of Art on November 06, 2021. | Photo: Getty Images
According to Bloomberg Billionaires Index, he is also from a wealthy home with his father, an art collector, ranking as the 23rd richest person in the world last year. Francois-Henri's wealth resulted in the public's opinion that Hayek married him for money.
However, the actress has proven to love her husband, and they wax stronger every day. They married in 2009, two years after Valentina was born, and have stayed together ever since.
For Hayek, giving birth at an advanced age is not a problem.
On September 21, 2007, Hayek experienced the joy of motherhood for the first time following the birth of her daughter Valentina.
Since the child arrived, the actress and her husband have been the best parents, serenading the teenager with lovely words on social media, especially during special occasions.
To mark Valentina's 13th birthday, the mom-of-one took to her Instagram page to reflect on how fast time goes for a mother to see her child grow in front of her.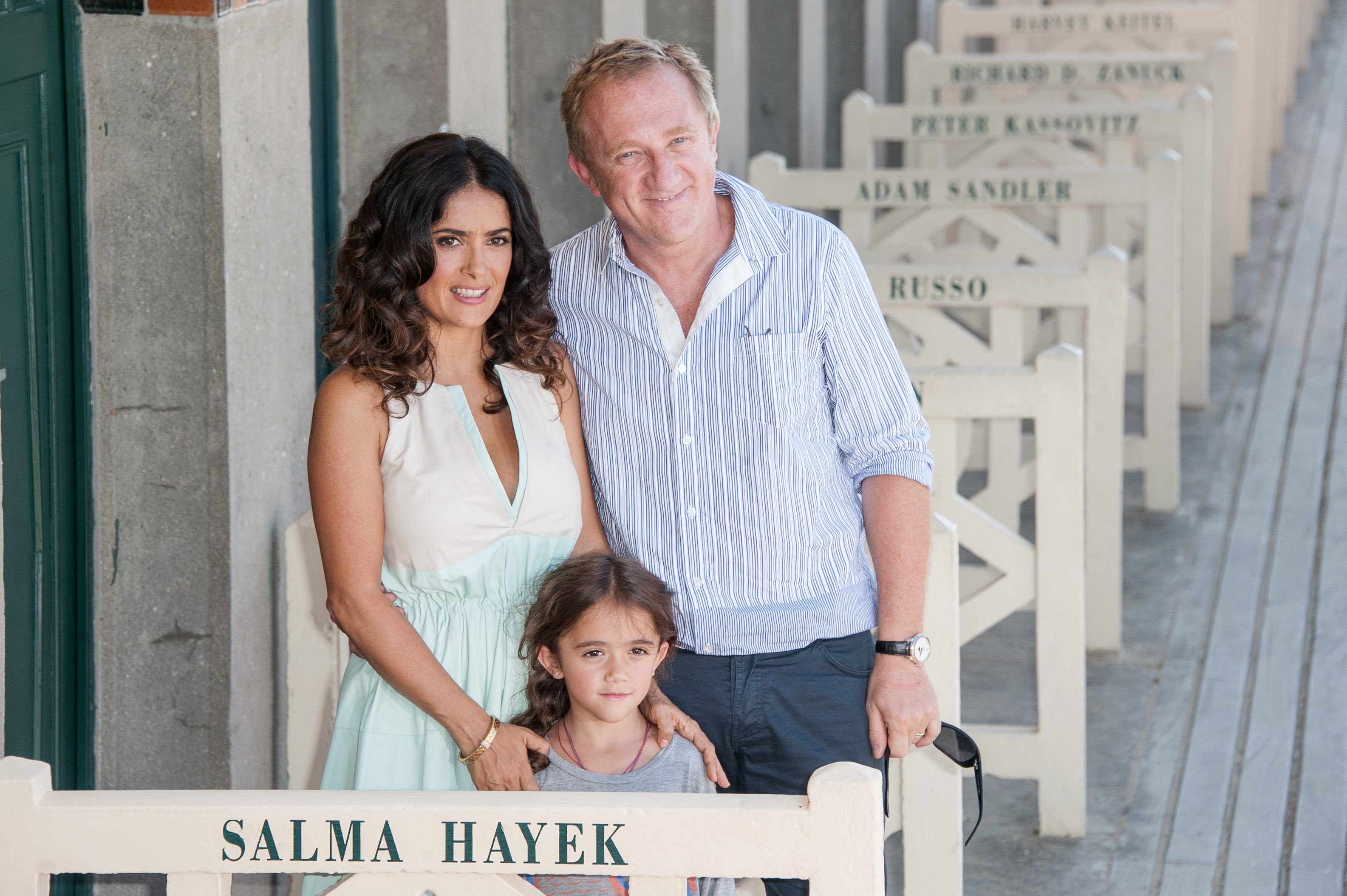 Salma Hayek poses her husband Francois-Henri Pinault with their daughter Valentina Paloma Pinault during the 38th Deauville American Film Festival on September 8, 2012. | Photo: Getty Images
Hayek shared a throwback image that pictured her posing by a window wearing a white shirt and carrying baby Valentina over her shoulder. She captioned it:
"Valentina, I never wished for someone to exist as much as I wished for you to come into my life. Thank you for showing up thirteen years ago on a day like today, 'Peace Day' to illuminate our lives."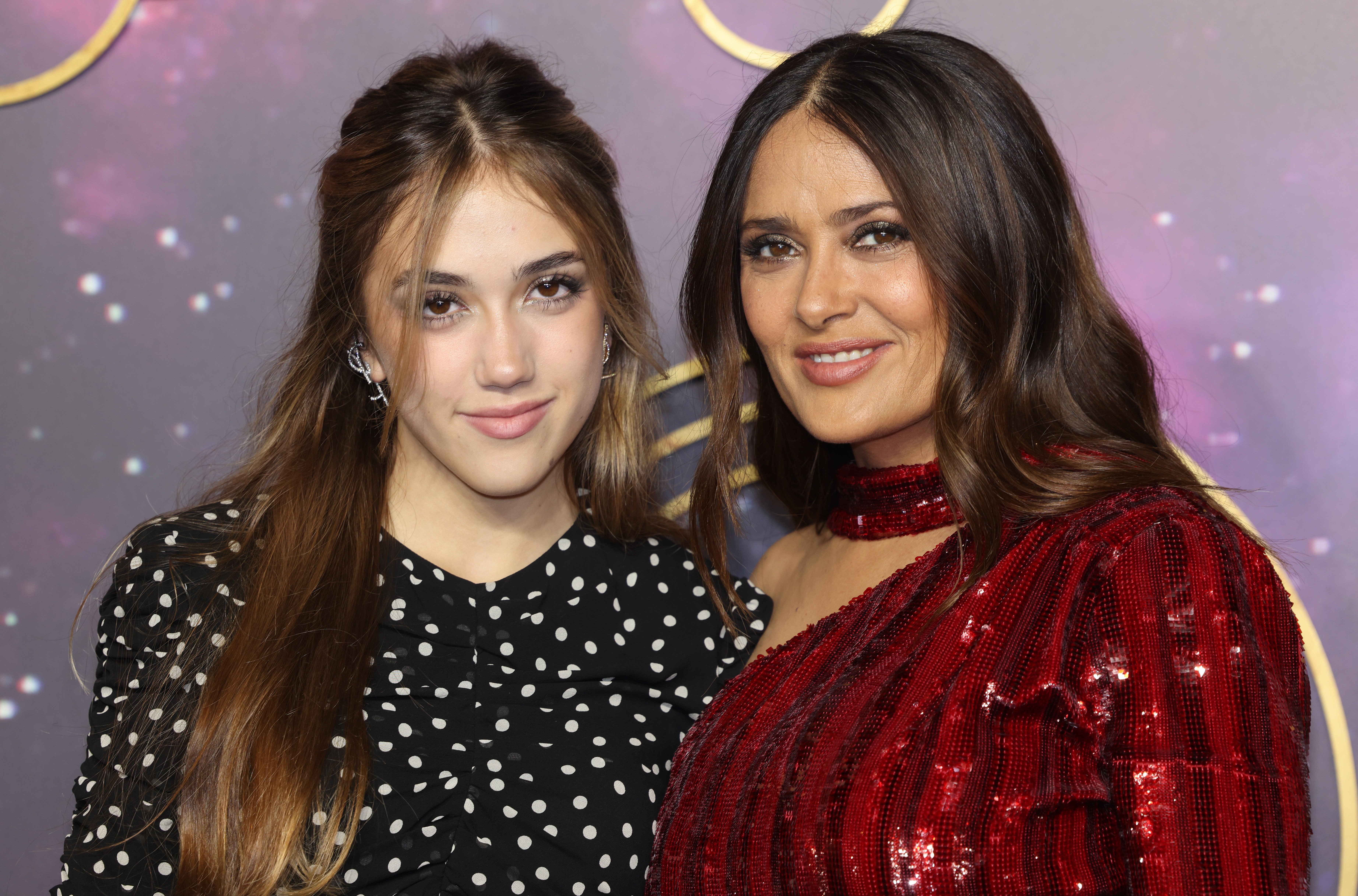 Salma Hayek (R) with her daughter Valentina Paloma Pinault attend the "Eternals" UK Premiere at the BFI IMAX Waterloo on October 27, 2021. | Photo: Getty Images
Hayek concluded that she loved Valentina before she was born and would love her forever. Like many women, the actress cherishes the bond she shares with her daughter, but Hayek once revealed that she initially wanted a boy.
During an interview with Oprah Winfrey, the "Hitman's Wife's Bodyguard" star stated that she pondered how difficult it was to be a woman and hoped for a boy when she first found out about her pregnancy.
However, when the doctor revealed the child's sex, Hayek realized she had always wanted a girl. The Hollywood star said when Valentina was born, she was very excited. For Hayek, having a daughter is the best.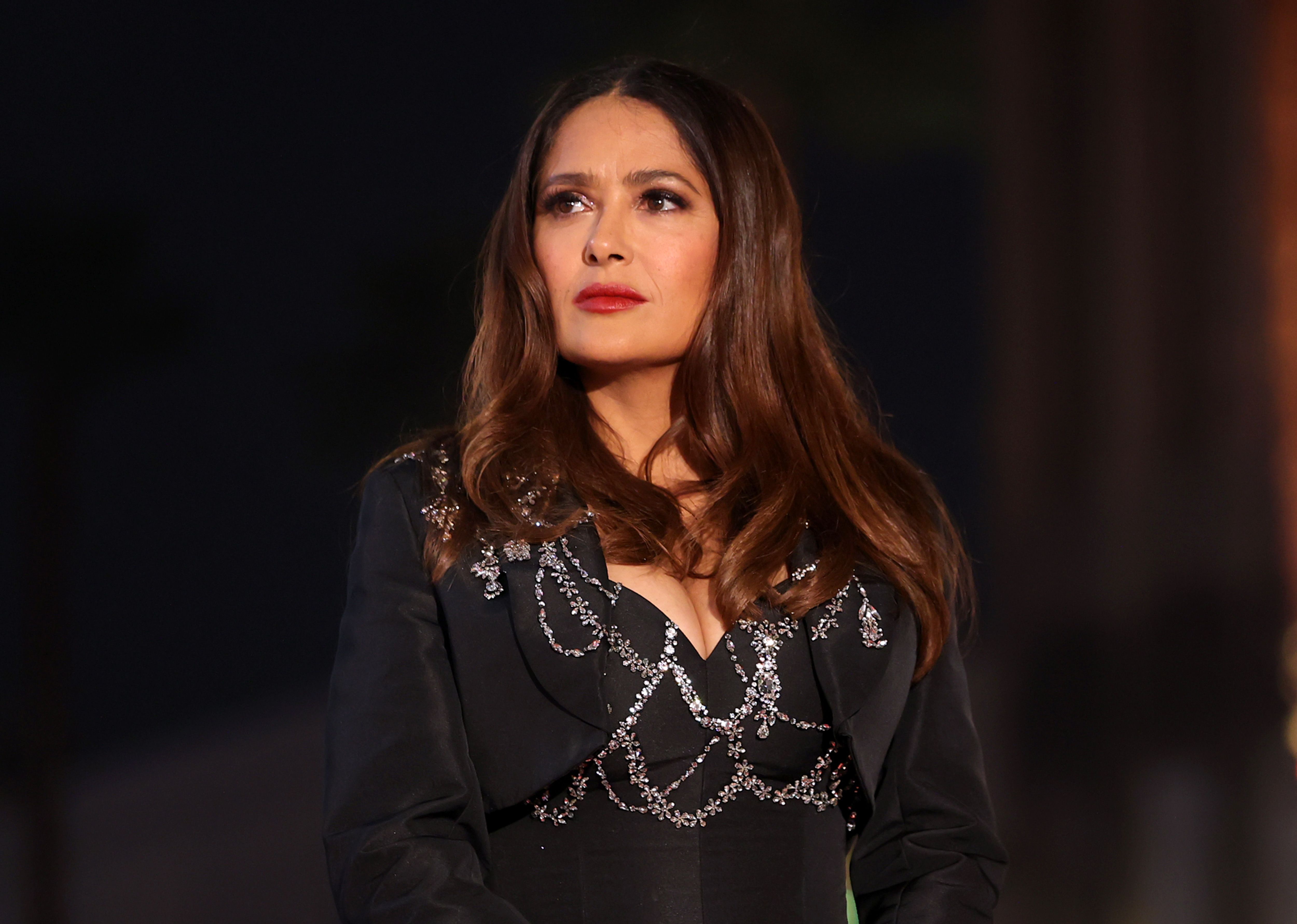 Salma Hayek Pinault attends the Hollywood Walk of Fame Star Ceremony for Salma Hayek Pinault on November 19, 2021. | Photo: Getty Images
HAYEK'S TRAUMATIC PREGNANCY EXPERIENCE
Hayek was 41 years old when she became pregnant. While most women struggle with taking in at that age, the producer's case was the opposite.
The movie star mentioned that she thought getting pregnant would be difficult due to her age when she got engaged to her husband, but it was straightforward.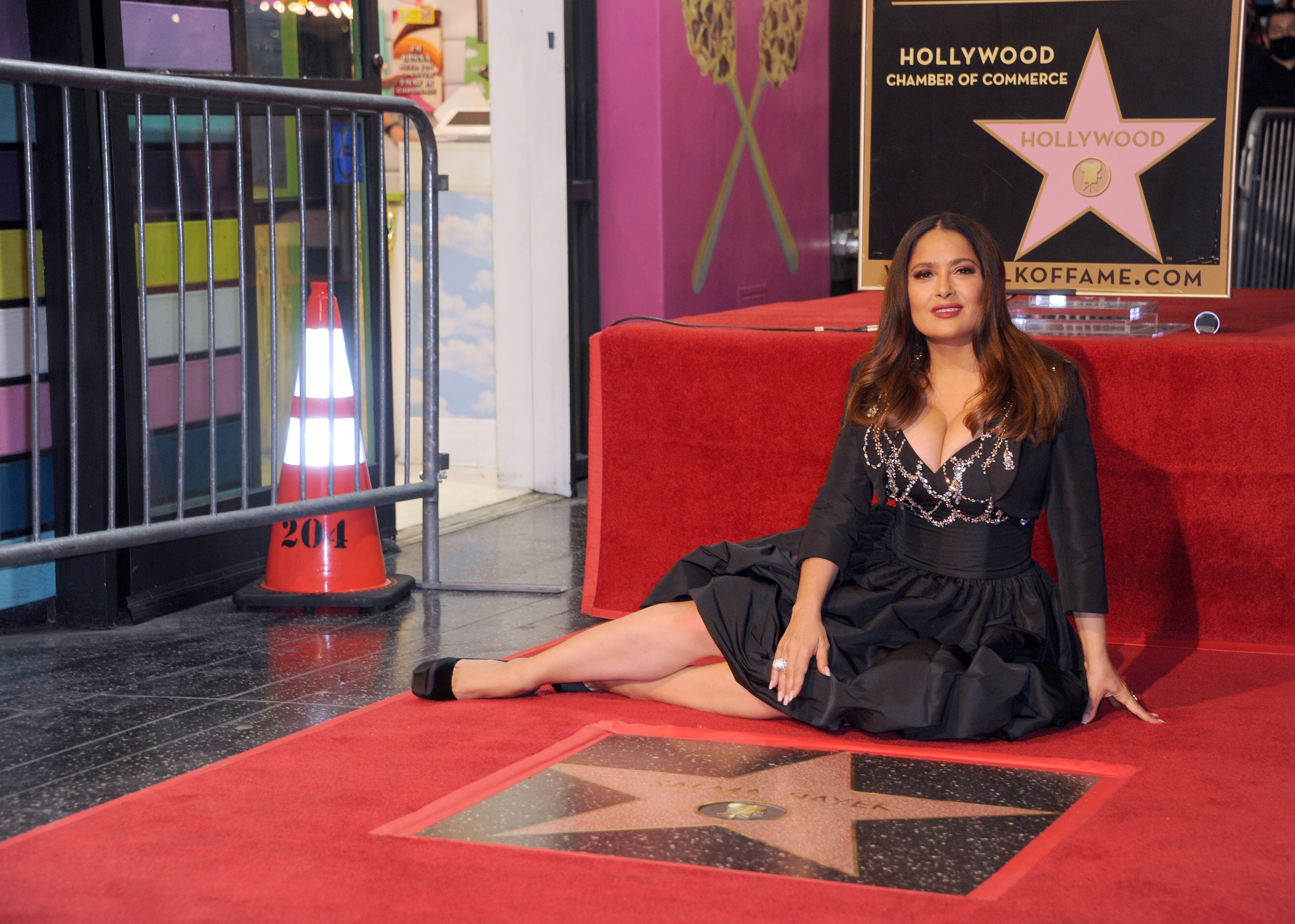 Salma Hayek Pinault is honored with a star on the Hollywood Walk Of Fame held at Hollywood Walk Of Fame on November 19, 2021. | Photo: Getty Images
During the pregnancy, Hayek almost lost the chance to become a mother as she experienced some complications. Hayek was diagnosed with gestational diabetes and gained a lot of weight. The "House of Gucci" actress told Oprah Winfrey:
"The pregnancy was complicated for me."
Hayek had one regret following her predicament: eating lots of fruits at the early stages of her pregnancy. The actress relayed that she did not know eating fruits with high sugar content was not recommended for gestational diabetes.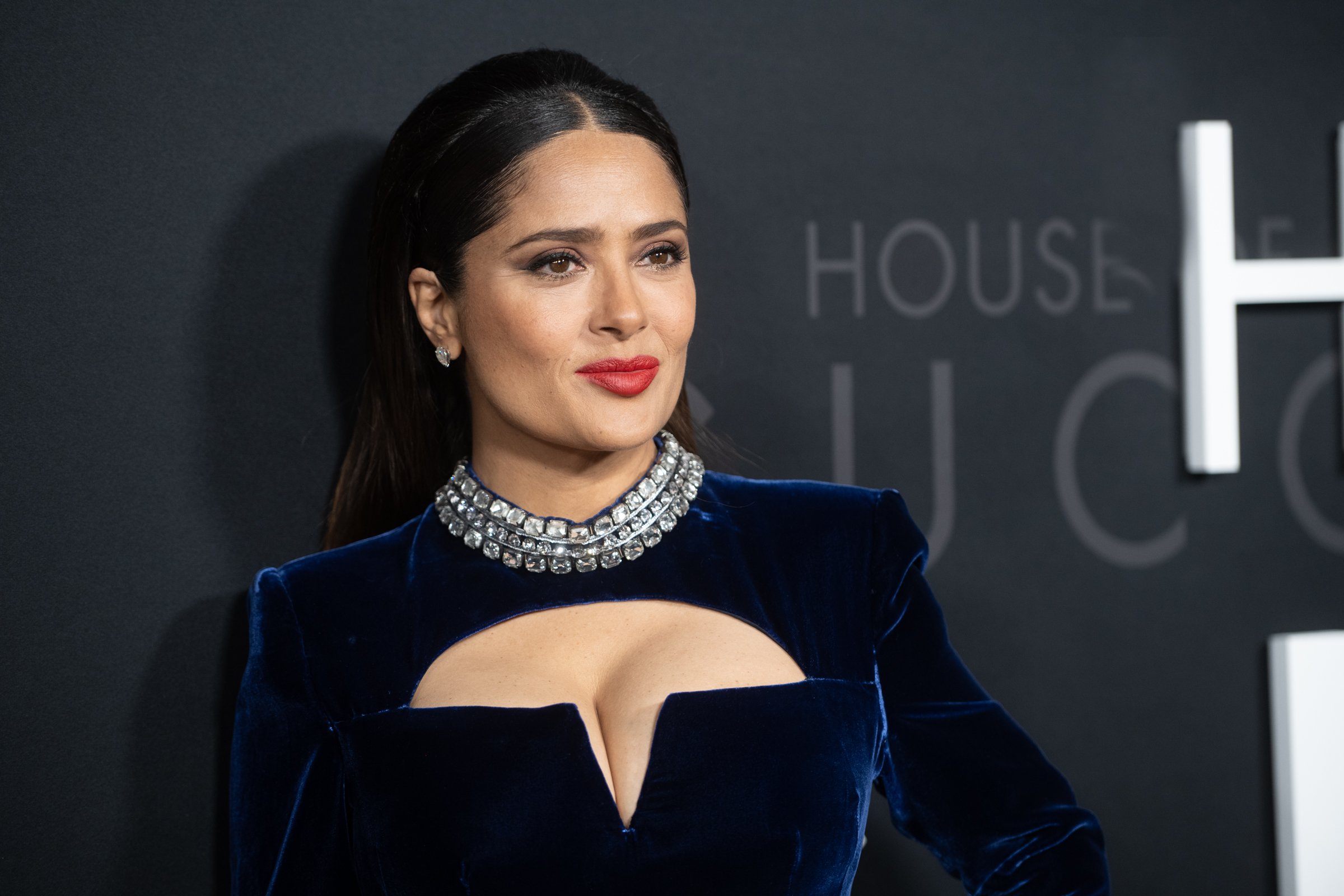 Salma Hayek attends the "House Of Gucci" New York Premiere at Jazz at Lincoln Center on November 16, 2021. | Photo: Getty Images
If she could go back in time, she would eat fewer fruits. Coping with diabetes and pregnancy was traumatizing for Hayek. The effect of the illness was so much so that it made the actress nauseous for nine months.
Furthermore, the celebrity almost lost her baby. During a child support battle with his former partner, Linda Evangelista, Francois-Henri made the revelation.
The businessman said in addition to almost losing the baby; the doctors revealed that Valentina might be born with Down Syndrome. However, the child defied all odds and came out healthy.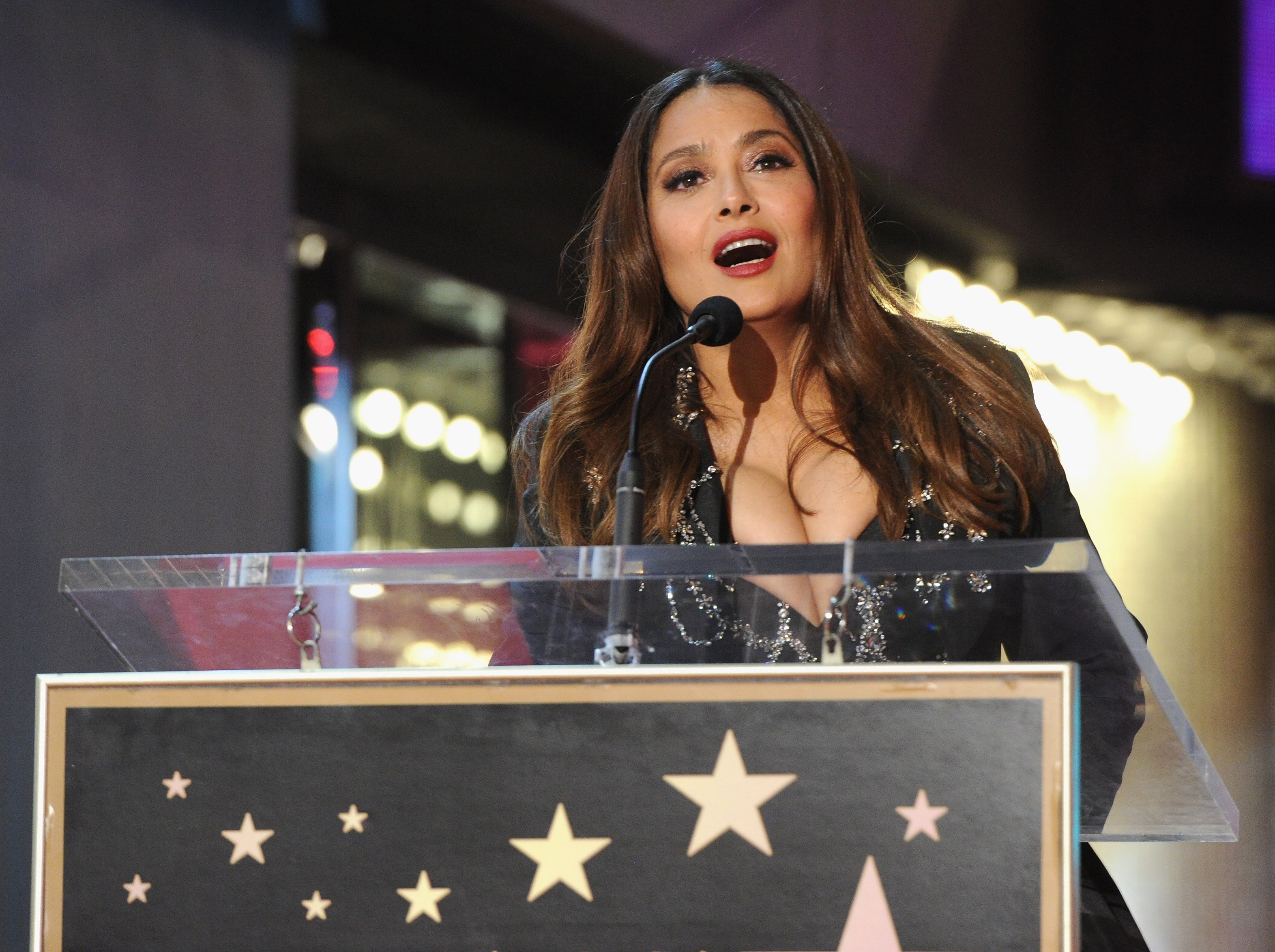 Salma Hayek Pinault is honored with a star on the Hollywood Walk Of Fame held at Hollywood Walk Of Fame on November 19, 2021. | Photo: Getty Images
THE PERFECT CHILDBEARING AGE
For Hayek, giving birth at an advanced age is not a problem. She believes that ladies in their early '20s are occupied with so much and barely have time for motherhood.
However, women in their '40s can focus, relax and enjoy parenting, as they have achieved a lot during the early stages of their lives.
Therefore, she considers 41 as the perfect age to have given birth to Valentina. With age contributing to women getting pregnant, Hayek feared never having children. She once told People:
"I had my child so late in life. I thought I wasn't going to be able to, and it was such an important thing to me."
However, Hayek overcame all the doubts, complications, and challenging times to become a happy mother. The pair are lucky to have each other, and Hayek would not have motherhood any other way.
Please fill in your e-mail so we can share with you our top stories!
The information in this article is not intended or implied to be a substitute for professional medical advice, diagnosis or treatment. All content, including text, and images contained on news.AmoMama.com, or available through news.AmoMama.com is for general information purposes only. news.AmoMama.com does not take responsibility for any action taken as a result of reading this article. Before undertaking any course of treatment please consult with your healthcare provider.