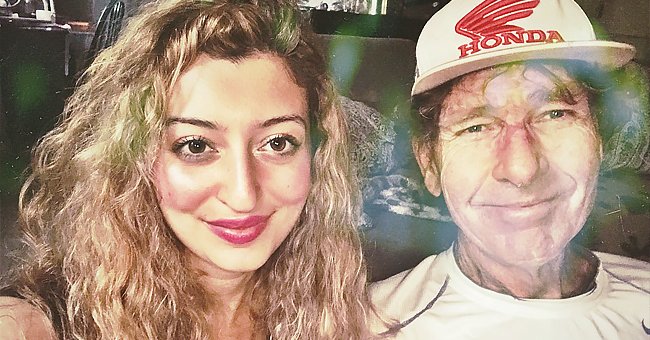 facebook.com/leah.senibaldi
20-Year-Old Defends Her Relationship with a Man 40 Years Older: 'We're Not Doing Anything Wrong'
For this 20-year-old Tennessee college student, age is nothing but a number, especially when it comes to matters of the heart. She is hell-bent on remaining with her older lover despite the 40-year gap.
Leah Senibaldi is not afraid of the naysayers or critics that have passed comments concerning her relationship. In 2016, the Tennessee resident who rekindled her affection with Ress, a 60-year-old salesman, proudly defended her choices.
Social media presented the avenue to contact the man whom Senibaldi found amid her father's band. The pair became acquainted, and a love story was born.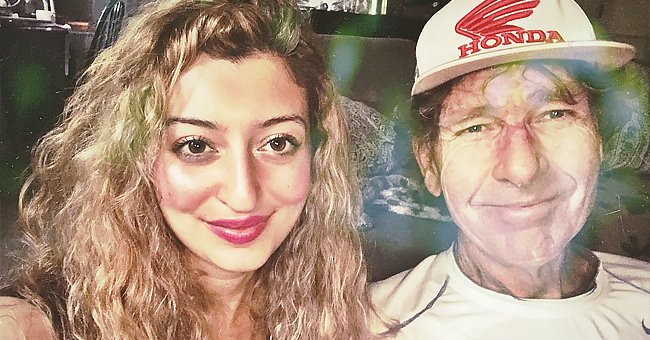 Leah Senibaldi and her older lover Ress Benson | Photo : facebook.com/leah.senibaldi
This led them to discuss an engagement and the possibility of spending the rest of their reality in each other's arms once Senibaldi finished her program at the University.
THE GENESIS OF A LOVE SO STRONG
Senibaldi met her older lover, Ress, when she was 17. He was a friend to her dad, but this did not bother the teenager who established communication with him through Facebook without her parents' knowledge.
Somehow, her parents discovered the friendship, and without wasting time, condemned the relationship, which led to the friends-turned-lovers losing contact for a year.
When they finally reunited through band practices, she admitted her love for the band member. At age 18, the young lady started dating him, as the feeling was mutual. This did not go down well with her family or friends; still, the pair carried on.
Senibaldi explained that despite celebrating their anniversary, her parents have refused to acknowledge the relationship. She added that they are particular about the age gap and have confessed their scare of having a widowed daughter in her 30s.
To the girl in love, this is not much of a problem. She affirms that her boyfriend is fit and is not worried about him leaving the world before her. Instead, they are focused on the beautiful memories they can make while together.
Apart from family and friends' disapproval, the couple also got attention from strangers who often gazed. However, Senibaldi was proud to admit that she always handled the situation by creating an awkwardly romantic scene. According to her:
"Quite often, if we know people are staring we will kiss to try to wind them up, it shocks them but we don't care because we are not doing anything wrong."
SENIBALDI SENSES JEALOUSY
The younger lover mentioned being in awe of her attractive boyfriend with blue eyes and a head-turning charisma and build. She revealed that many older women were jealous of her catch, and sometimes they make it evident with an everlasting stare.
Their love story would be incomplete without the salesman being on the same page, as they have to battle a lot of critics to remain united.
However, Ress claimed that he genuinely loves Senibaldi and that sticking together has reduced the opposition, adding that "they can adjust."
Senibaldi's love story is synonymous with that of an Egyptian toy boy named Mohamed Ibriham, except that the younger lover is considered a player.
In 2021, Ibriham, 36, became a headline sensation when news of his wedding anniversary with his 82-year-old Eglish wife surfaced.
While appearing on TV, Irish Jones, a grandmother, and mother of two, talked about her eagerness to get Ibriham's UK visa stamped, as it has caused her headache and has limited the time they spend.
The couple stayed in contact through Facebook and phone calls after being physically together in 2020. She has maintained confidence about their love and told a reporter that Ibriham is not a con artist.
According to the 82-year-old, she has seen shows of young men taking advantage of older women, especially their fortune, but claimed this is not the case. She also said:
"I'm not afraid he will get a visa and then drop me. I trust him with my life."
Like Senibaldi, Jones loves to shock people; she revealed that they get intimate like young and vibrant lovers, adding that her husband believes that she is beautiful, despite her frail state.
Please fill in your e-mail so we can share with you our top stories!