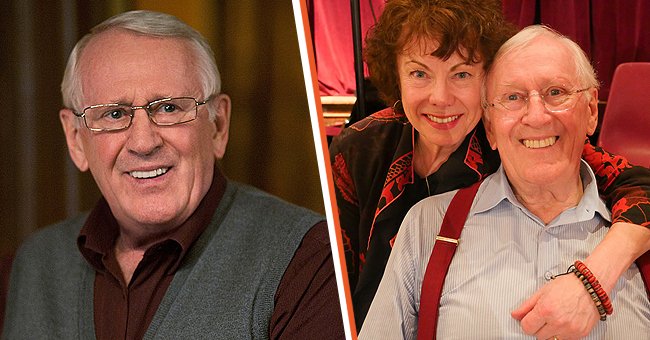 Getty Images | facebook.com/heathersummerhayescariou
Len Cariou's 'Extraordinary' Co-star Wife Has 'The Guts of 10 Burglars' & Called Him First
Actor Len Cariou was not looking for a relationship when he met Heather Summerhayes at a festival. Yet, thirty-five years later, they are one of the longest-married couples in Hollywood.
Len Cariou is a longtime Hollywood legend who rose to fame during the 1970s when he appeared in two of Stephen Sondheim's musicals.
The first was "A Little Night Music" in 1973, where he starred alongside Elizabeth Taylor in the film version. The next show was the famous "Sweeney Todd: The Demon Barber of Fleet Street" in 1979 alongside the iconic actress Angela Lansbury.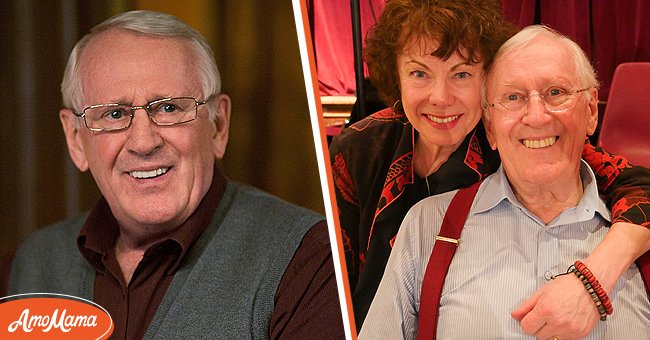 Portrait of actor Len Cariou as Henry Reagan in "Blue Bloods," 2011 [Left] | Actor Len Cariou and his wife Heather Summerhayes smiling in a cozy photo. [Right] | Photo: Getty Images facebook.com/heathersummerhayescariou
Cariou won a Tony and a Drama Desk Award for his work in the musicals. His other Broadway appearances include "Dance a Little Closer" in 1983, "Teddy & Alice" in 1987, "The Speed of Darkness" in 1991, and Harry Townsend's "Last Stand."
He is very famous for his performance in the series "Blue Bloods," where he plays the character of former Commissioner Henry "Pop" Reagan, the father of Francis Reagan.
The Legendary actor has been married to his wife Heather Summerhayes for multiple decades away from the screen. Here are more details about Len Cariou's love and family in real life.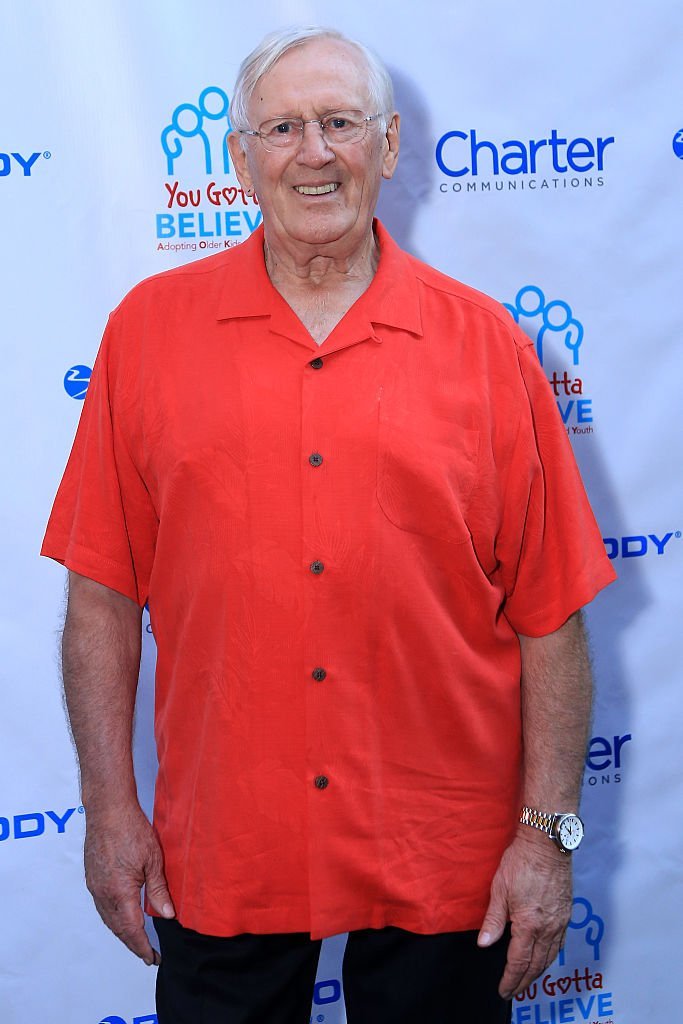 Len Cariou on in New York City on September 12, 2016. | Photo: Getty Images
Summerhayes worked at the Stratford festival when she met Actor and Producer Len Cariou through a mutual friend. Cariou was in a relationship with Actress Glenn Close and had been married twice before to Patricia Otter and Susan Kapilow.
He was also the father of daughter Laurel. In an attempt to start a conversation, the actor asked Summerhayes for information about herself.
The actress explained to him she lost her sister six months prior, divorced her husband four months ago as well, and was on her way to a white rafting trip in Oregon even though she could not swim.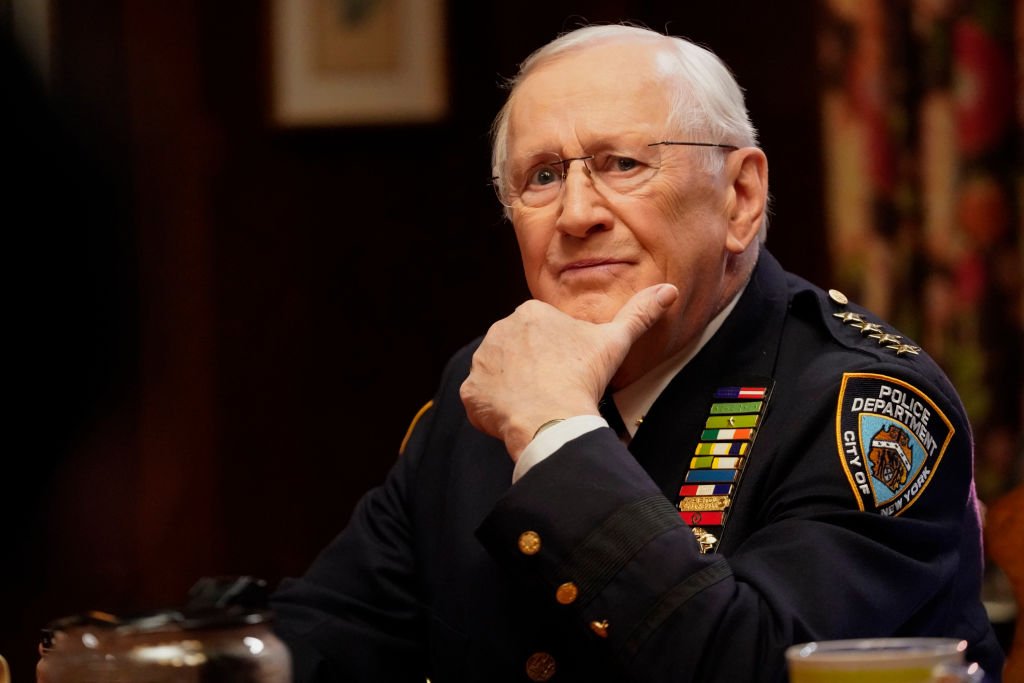 Actor Len Cariou on an episode of TV series "Blue Bloods." | Photo: Getty Images
After that, Cariou asked her to call him if she ever got back from the trip. Later, Summerhayes called Cariou after returning from Oregon, and coincidentally the actor and Glen Close had split up.
Thereon, their relationship started progressing, and in 1983, Summerhayes traveled down to New York to be closer to Cariou. Three years later, on October 25, 1986, the pair exchanged marital vows.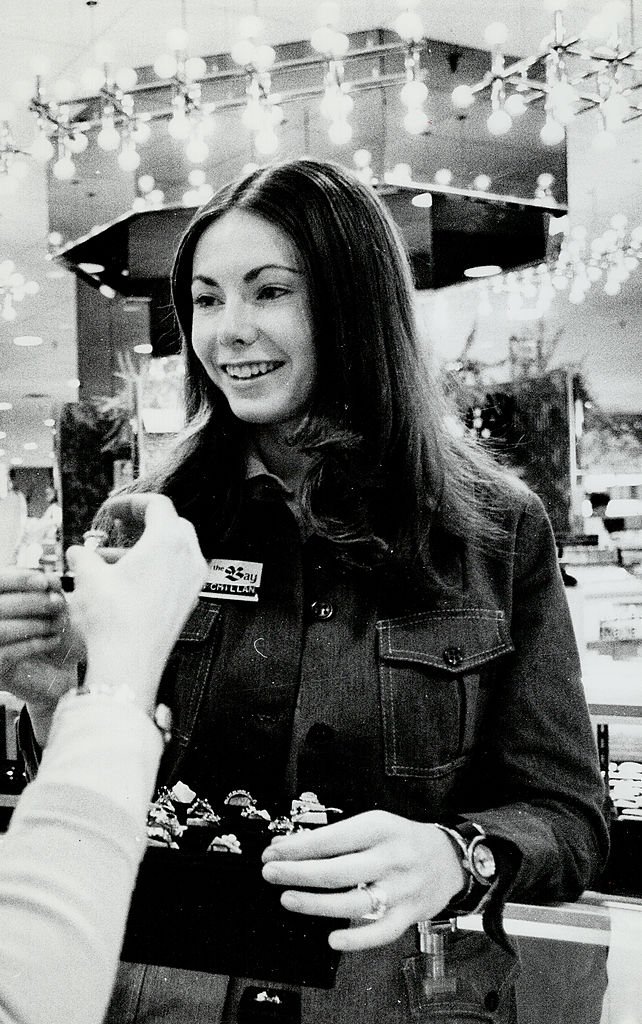 Actress Heather Summerhayes serves customer at jewellery counter of Bay Co. on January 22, 1975. | Photo: Getty Images
WHO IS HEATHER SUMMERHAYES?
Heather Summerhayes was born in Ontario, Canada. She trained as a ballerina at the National Ballet School of Canada. She is also an award-winning stage actress and producer. Her filmography includes "The Wars" in 1983 and "Another Day Gone By" in 2015.
The actress also appeared alongside her husband Lee Cariou in Martin Halpern's play about a man who ghostwrites for clergymen while struggling with his own beliefs.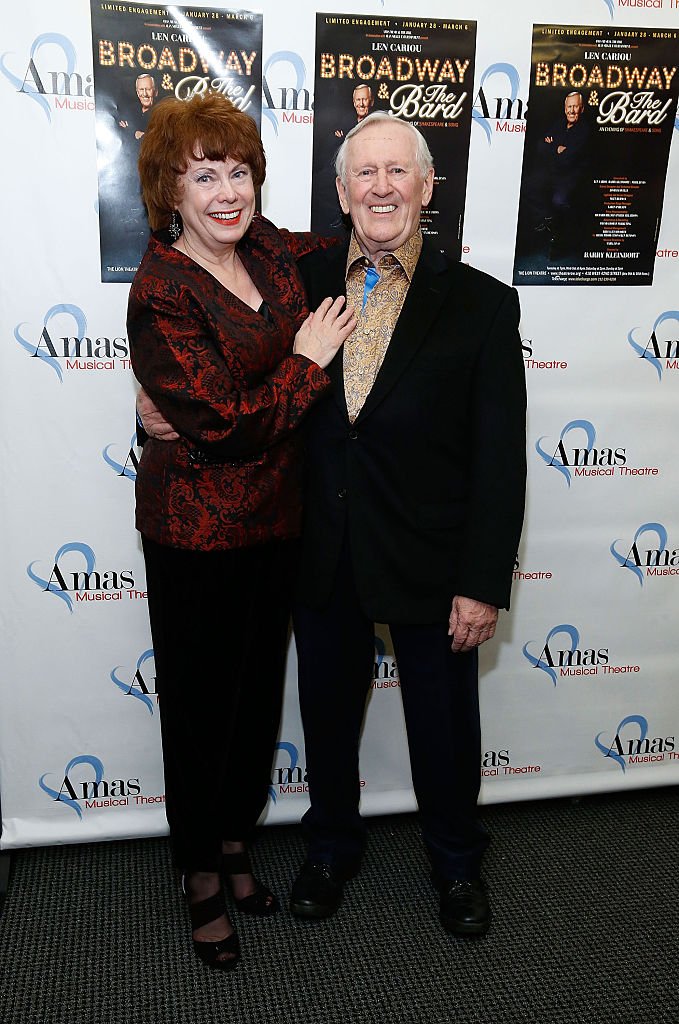 Heather Summerhayes and Len Cariou attend "Broadway And The Bard" opening night at Theatre Row's Lion Theatre on February 4, 2016. | Photo: Getty Images
Summerhayes is a talented writer, and her articles have been regularly circulated all over Canada by Troy Media. She is also the author of "SixtyFive Roses, a Sister's Memoir." Cariou applauded his wife for her versatility and hard work. He said:
"She's an extraordinary human being. She has the guts of 10 burglars."
She co-founds the Galaxy Writers Workshop in New Jersey, the Ontario Youth theatre, and the Center for Actor's Study in Toronto. Summerhayes has also sat on the International Women's Writing Guild board.
CARIOU AND SUMMERHAYES'S RELATIONSHIP
Ever since Cariou and Summerhayes got together, the pair has remained one of Hollywood's last standing couples. They have been happily married for over 35 years, and despite decades of being together, the adorable couple still enjoys spending time together.
Speaking about their relationship, Summerhayes revealed she is a constant companion of her husband whenever he travels away from home for his acting gigs.
Cariou could feel her struggles, and he promised to support her to complete the book.
The couple was on the road so much at a point they could only spend 12 weeks at their home in an entire year. Cariou had to fulfill engagements in Canada and the U.S and spent a month at the Manitoba Theater Center in Winnipeg.
Summerhayes explained she goes to extra lengths to make their traveling less hectic and a bit homely. She would take some of their properties on the trips. The actress said:
"I travel like a refugee. I take tablecloths, candlesticks, sheets and towels, photographs, and paintings."
Also, because they spent significant parts of their time in L.A. for film works and television, the couple rented a storage unit to keep duplicate items from their home. These attempts were to create a home from the corporate apartments they were living in. She said:
"We're old enough not to want to live like college students."
On his part, Cariou feels like his wife overdoes things but is nonetheless grateful for having a pleasant environment to come home to after filming.
The couple has a ceremonious meal of roast chicken dinner wherever they feel settled, and Cariou also praised Summerhayes for being a great cook.
The pair also love going to Canada to visit nieces and nephews whenever they can. They would also visit Cariou's daughter Laurel and her husband, which would allow them to see their grandchildren, who fondly call Summerhayes their grandma.
Judging by Summerhayes's posts on Facebook, the legendary couple enjoys life, and they are still very much in love with each other.
Summerhayes was just six years old when her younger sister Pam was diagnosed with Cystic Fibrosis and given only months to live. Not much was known about the deadly disease at the time, and their parents had to dedicate all their resources to the treatments of Pam.
The imminent death of Pam hovered over the family daily, and Summerhayes struggled with anger and the guilt of being healthy all through her teenage years.
Due to the efforts of their parents in trying new treatments, Pam lived till she was 26 years old before she sadly died. In Pam's last conversation with Summerhayes, she instructed her elder sister to tell her story.
When Summerhayes moved to be with Cariou at the early stages of their relationship, she struggled to write a memoir and honor her promise to Pam. Cariou could feel her struggles, and he promised to support her to complete the book.
Afterward, he bought her an IBM Selectric and some paper to aid her writing. He also never hastened his wife to the writing process. According to her:
"He never rushed me, never asked me to justify my creative existence... He never said, 'Have you given up? When are you getting back to it?'"
Eventually, Summerhayes released the book she titled "SixtyFive Roses: A Sister's Memoir" in 2006, a moving literary memoir that told the story of her and her sister growing up.
Please fill in your e-mail so we can share with you our top stories!