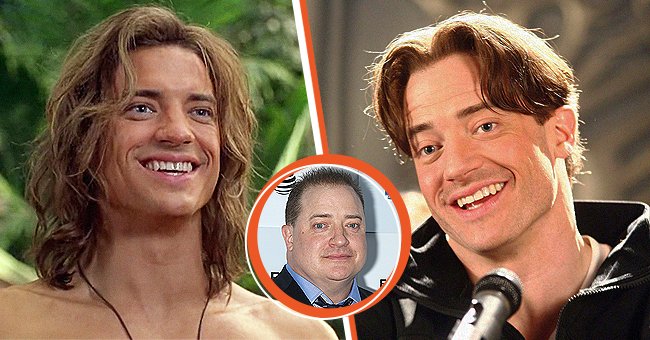 Getty Images youtube.com/Leo Movie Clips
Brendan Fraser Said He Was Humiliated by HFPA President & Experienced Tragedy, Divorce & Possible Blacklisting
Since making his Hollywood debut, American Actor Brendan Fraser has made countless fans laugh with the comic characters portrayed in movies. Sadly, behind the scenes, the actor has endured a torrid life.
Brendan James Fraser was born in Indiana to Canadian parents. His father, Peter Fraser, was a journalist and travel executive, while his mother, Carol Mary, was a sales counselor.
His parents moved around a lot when Brendan was a kid, and while they were in London, he was exposed to theatre, which influenced him to enroll at Seattle's Cornish Institute.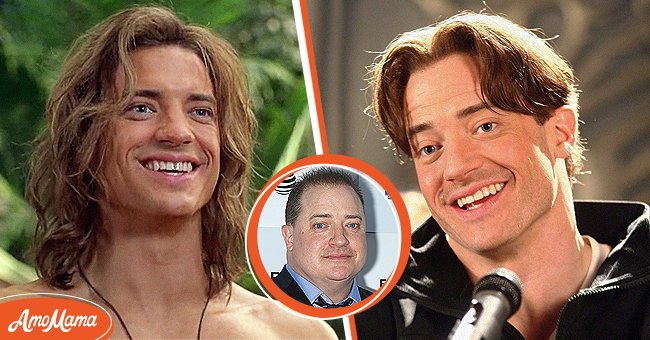 Actor Brendan Fraser in the movie, "George of the Jungle [left] Brendan Fraser attends the "No Sudden Move" premiere during the 2021 Tribeca Festival [middle]. Brendan Fraser attends a press conference promoting "The Mummy: Tomb of the Dragon Emperor" on November 26, 2007 [right] | Photo: Getty Images youtube.com/Leo Movie Clips
After graduation, Brendan was given a minor role as Sailor 1 in River Phoenix's 1991 movie "Dogfight." He landed more recognized positions in the 1992 movies "Encino Man" and "School Ties."
In 1997 after five years of playing minor roles, the actor landed a career-defining role as the main character in "George of The Jungle." He received worldwide acclaim for his performance in the movie, and the actor stepped it up a notch with another scintillating acting role in the 1988 movie "Gods and Monsters."
Despite being a gifted actor behind the scenes, Brendan has faced multiple hardships, including health issues, humiliation, and painful divorces.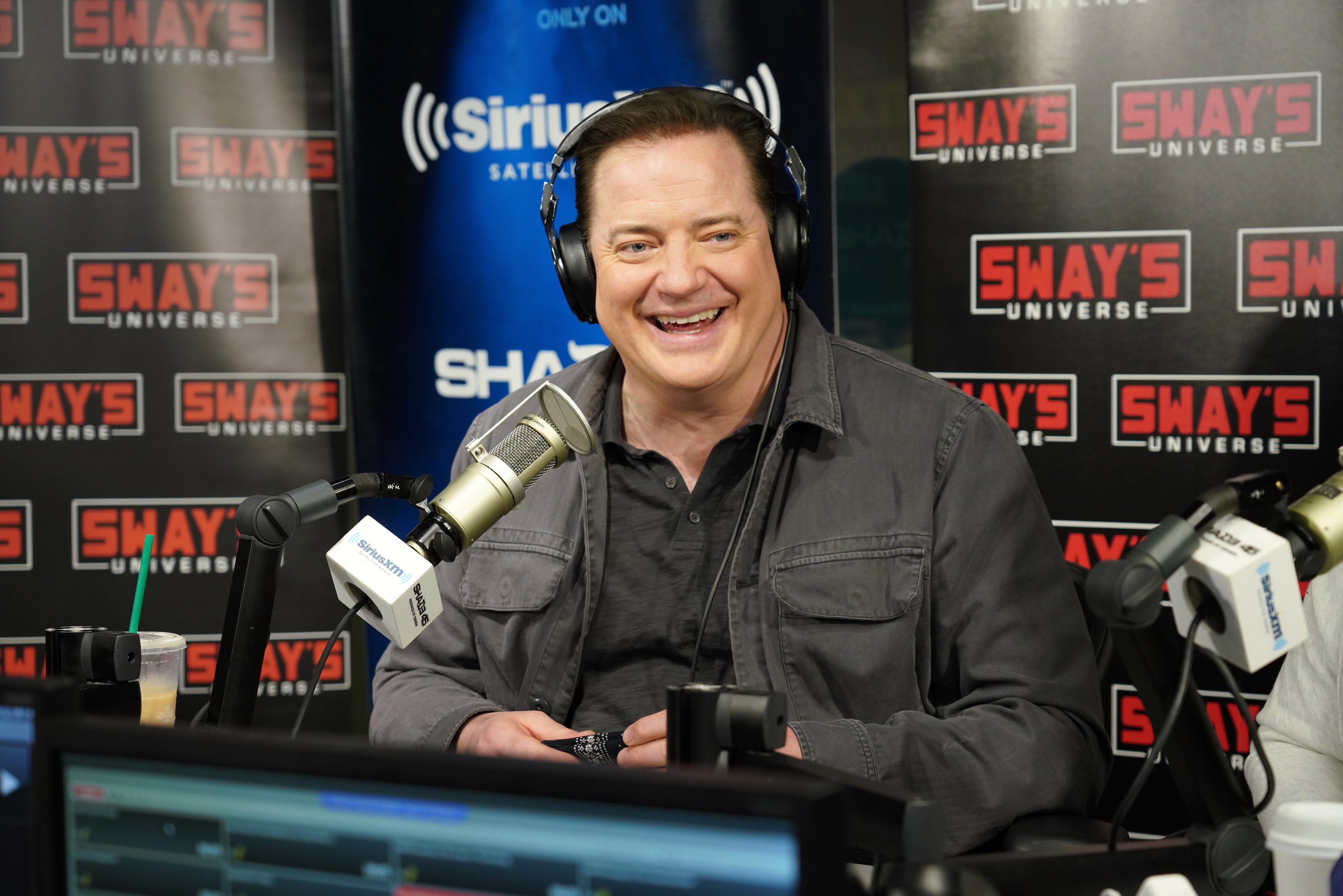 Brendan Fraser visits 'Sway in the Morning' with Sway Calloway on Eminem's Shade 45 at the SiriusXM Studios on April 18, 2019 | Photo: Getty Images
HARD WORK THAT ENDED WITH NUMEROUS SURGERIES
During the 1990s, Brendan Fraser spent a lot of time consecutively working on new movies. In 1992 he appeared in the film "School Ties" alongside actors like Matt Damon and Ben Affleck.
Afterward, he appeared in "George Of The Jungle" with the movie grossing over $175 million, and then in 1999, he starred in "The Mummy." Due to his newfound fame as a movie star, Brendan spent the following years of his life filming and working on countless movies.
In the year 2000, the actor remade the movie "Bedazzled" alongside actress Elizabeth Hurley before he jumped straight into making "MonkeyBone" and "The Mummy" sequel, "The Mummy Returns," in 2001.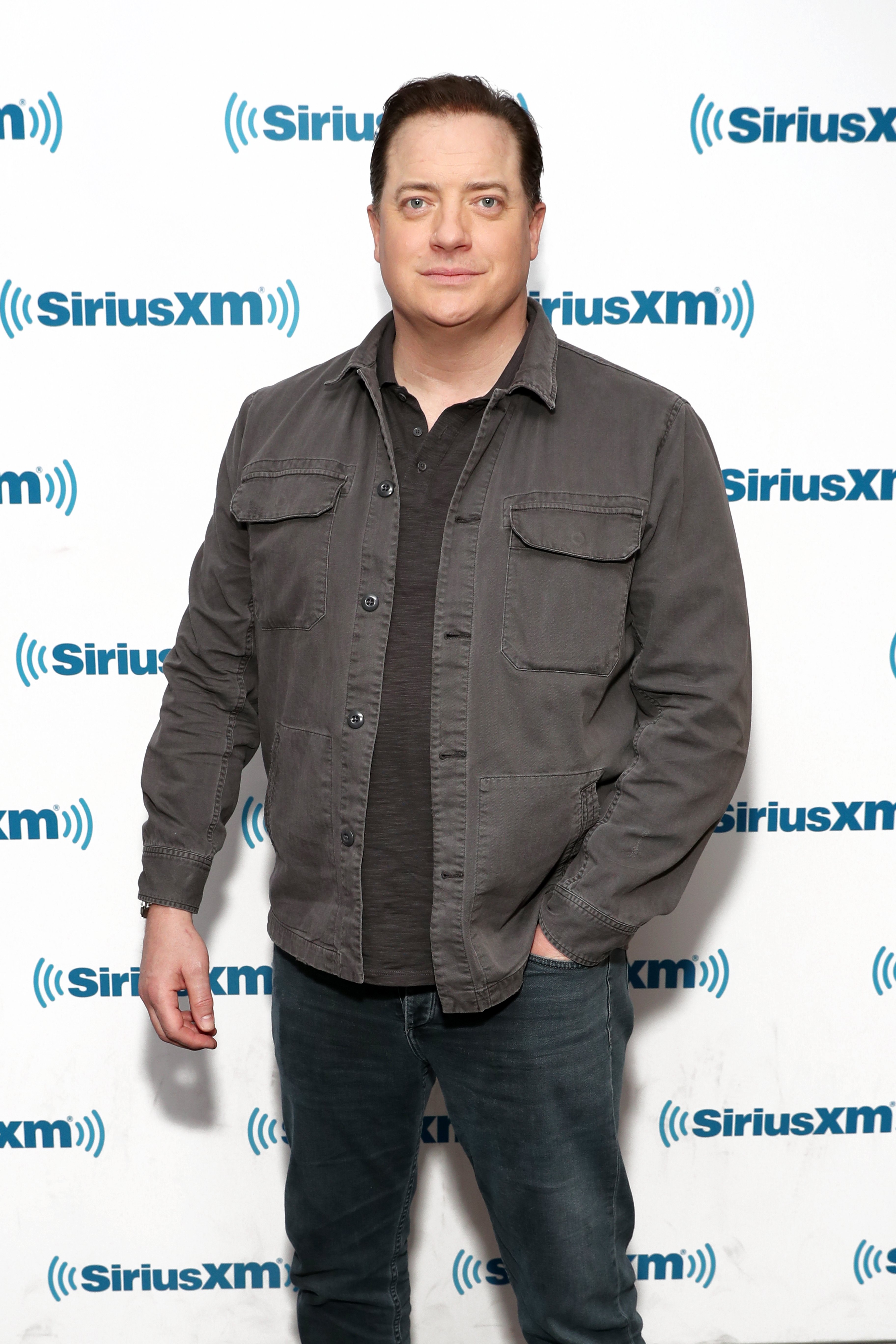 Brendan Fraser visits the SiriusXM Studios on April 18, 2019 in New York City. | Photo: Getty Images
Two years later, in 2003, he appeared in "Looney Toons: Back in Action." This continuous back to back schedule continued that even the actor admitted:
"I believe I probably was trying too hard, in a way that's destructive."
The actor's tight schedule, which included doing his stunts and moving from one movie set to another, started physically taking a toll on him. By 2008 while filming the third installment of "The Mummy" movie franchise, the actor's physical health had deteriorated.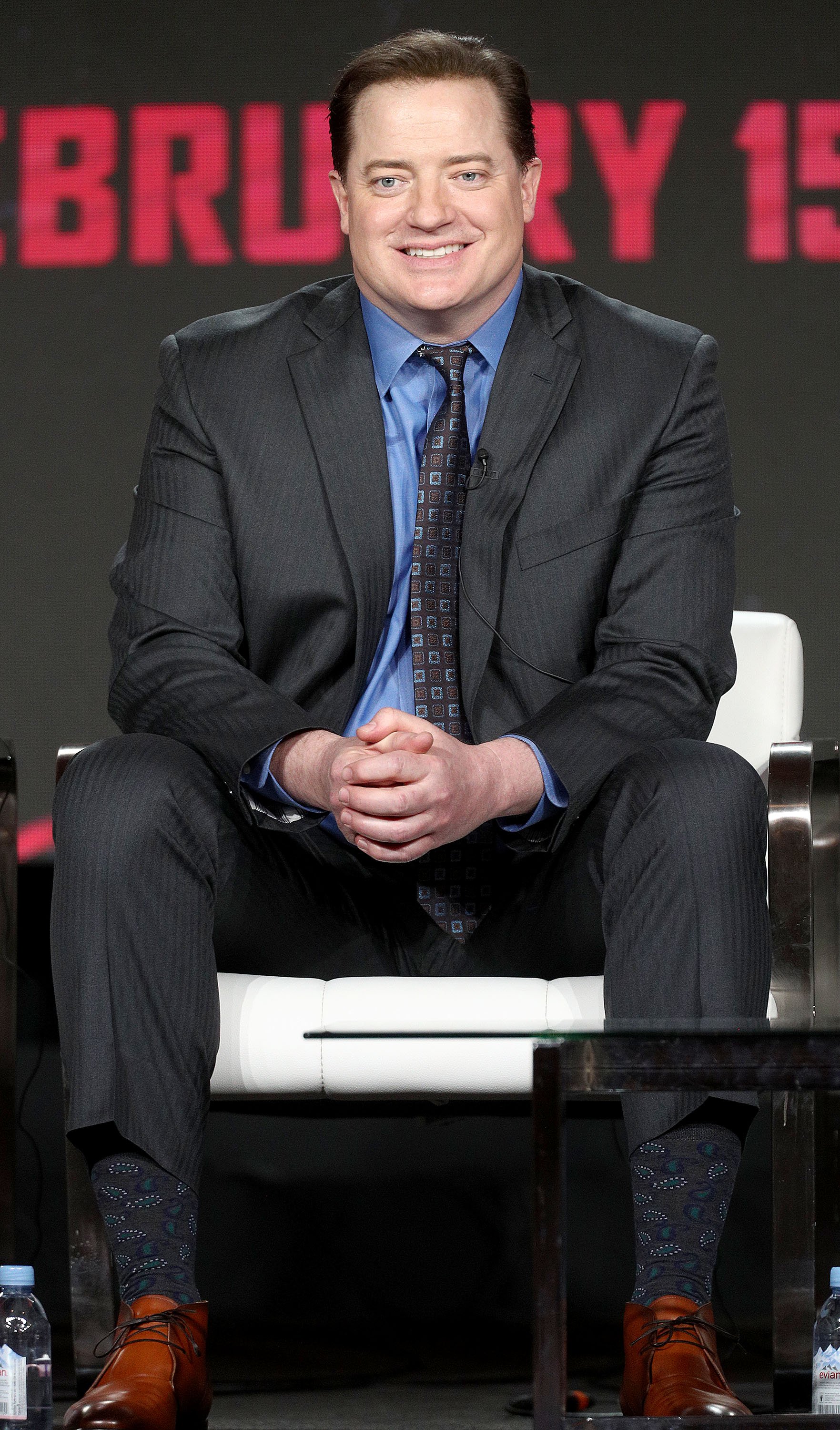 Brendan Fraser speaks during the Warner Bros., segment of the 2019 Winter Television Critics Association Press Tour | Photo: Getty Images
He had ice packs fitted on his body and biking pads to aid himself while filming. These resulted in multiple extensive injuries, and Brendan had to go through numerous surgeries.
The actor went through a laminectomy as well as a partial knee replacement. He also had some work done on his back, which involved bolting various compressed spinal pads together.
At one point, he needed to have his vocal cords repaired. The actor shuttled in and out of the hospital for almost seven years. He declared: "I felt like the horse from Animal Farm, whose job it was to work and work and work."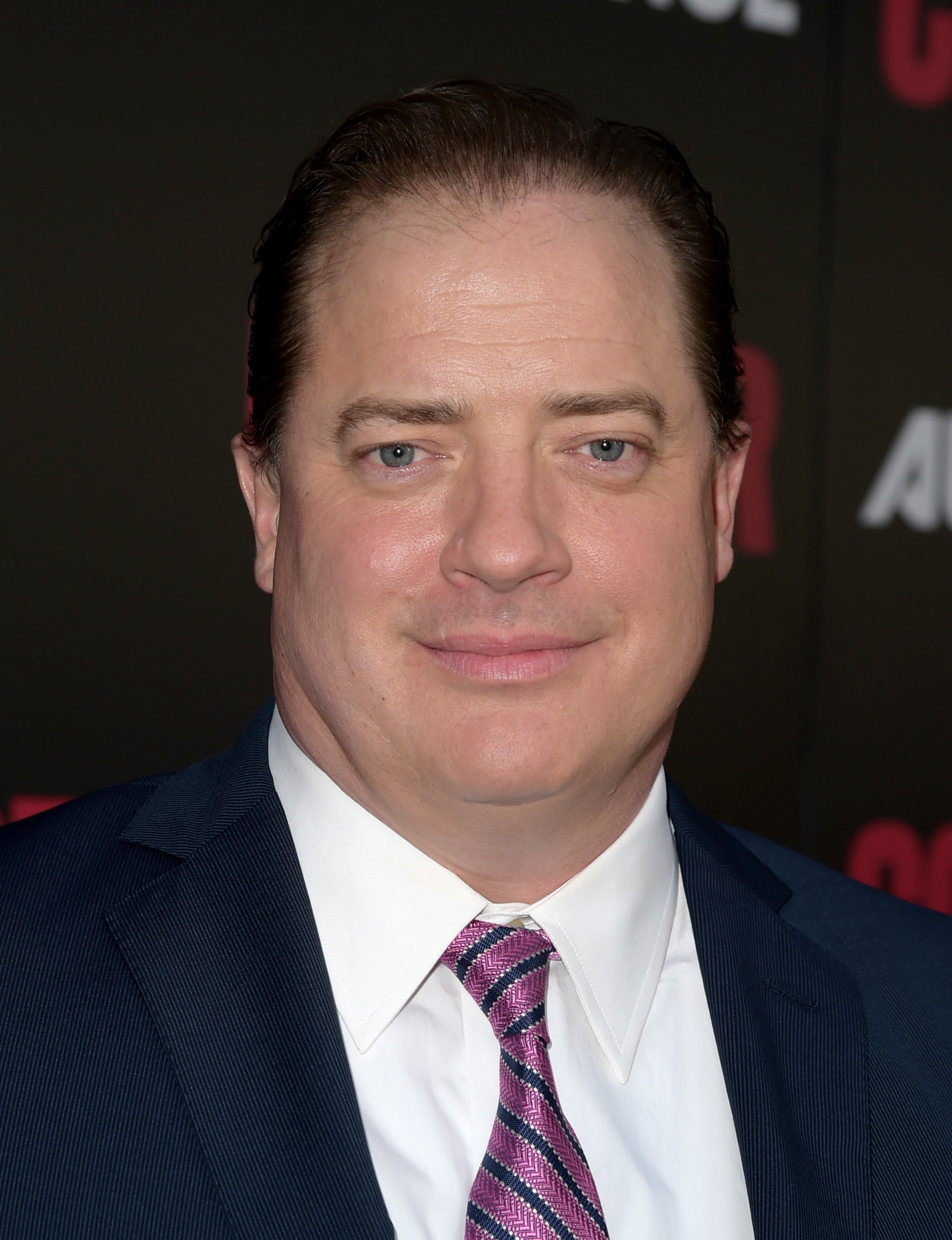 Brenden Fraser arrives at the premiere of AT&T Audience Network's "Condor" at NeueHouse on June 6, 2018 | Photo: Getty Images
Brendan compared himself to the horse who worked for the good of the whole and did not ask questions or make any trouble until the stress killed him.
The actor explained he felt like he had to rebuild everything that got knocked down, which he did for the benefit of others without considering it was hurting.
KIDS, DIVORCE, AND FINANCIAL BATTLE
Brendan Fraser met Afton Smith at a barbecue party thrown by Actress Winona Ryder in 1993. Afterward, the pair dated for five years before eventually tying the knot in 1998. During their marriage, they became parents to three kids, Griffin, Holden, and Leland.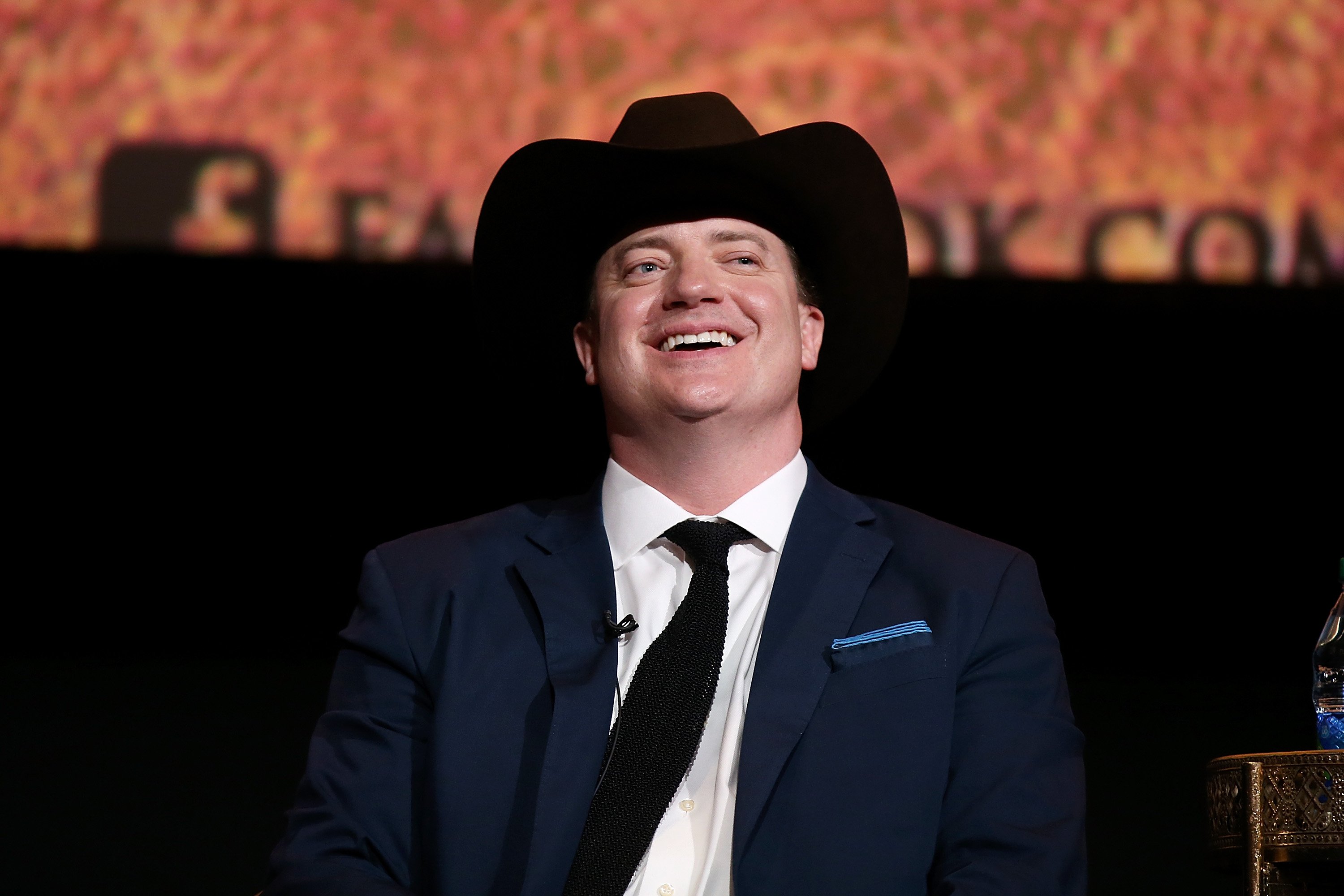 Brendan Fraser speaks onstage during the For Your Consideration Event for FX's "Trust" at Saban Media Center on May 11, 2018 | Photo: Getty Images
Sadly after nine years of marriage, the couple announced their divorce in 2007 and claimed they would maintain a close and caring friendship.
Their split was not made public due to how private the couple was, but their divorce hearings became a bitter affair between the former lovebirds.
Smith demanded $900,000 in alimony and child support for their three children. Her request for such an expensive amount left the actor in serious financial woes, and he could not fulfill payment obligations.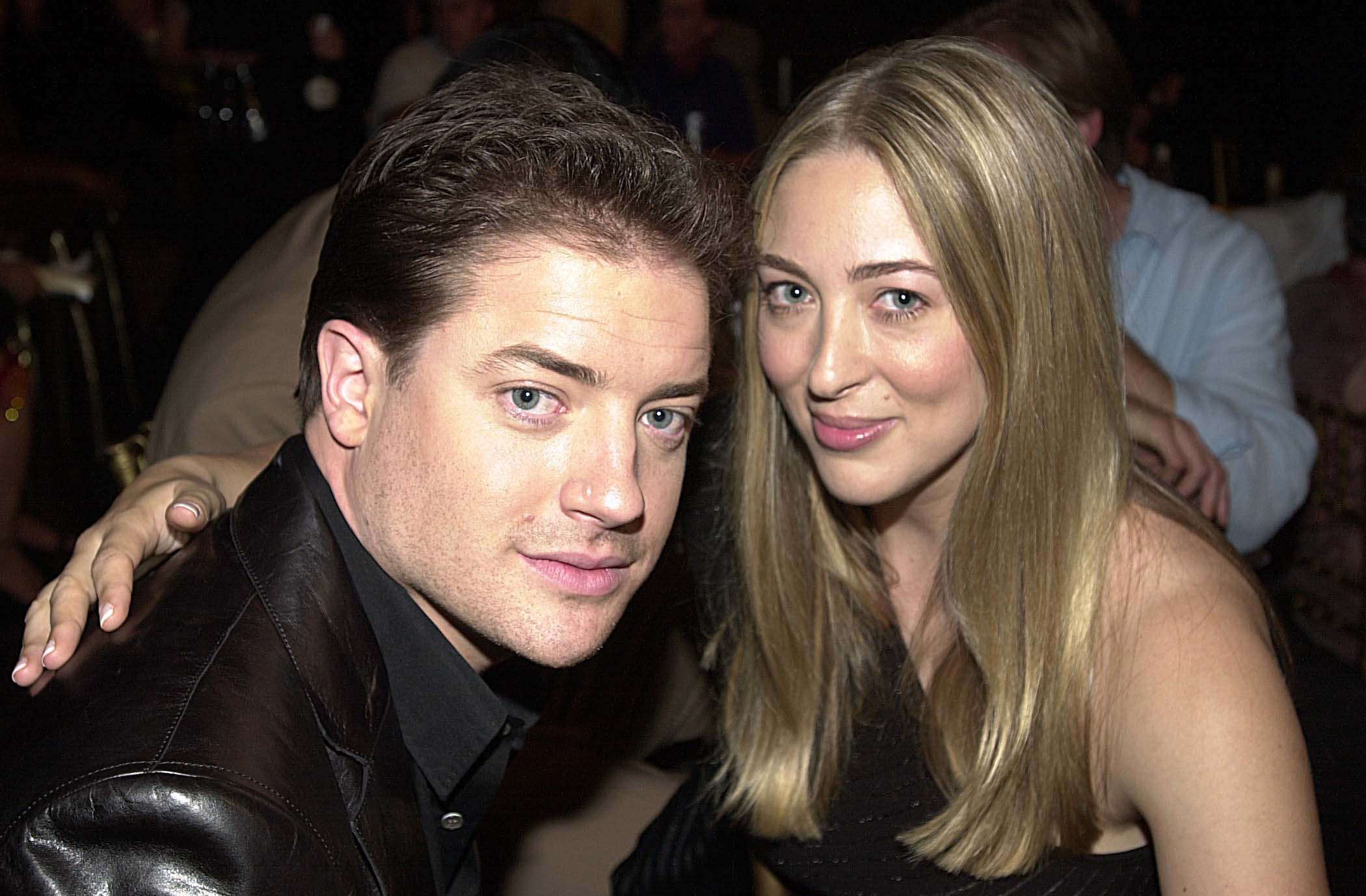 Brendan Fraser and Afton Smith during 2001 MTV Movie Awards - Backstage in Los Angeles | Photo: Getty Images
Brendan was also accused of hiding $9 million in new film contracts after their divorce in February 2009. Still, the actor denied the claim and reiterated that he was not expecting to earn anything due to a lack of movie projects.
In 2013 Brendan filed to have his alimony reduced after sustaining a back injury while moving a fallen tree from his home. Afterward, he was ordered to pay $50,000 a month in alimony until the death of either the actor or his wife, the remarriage of the wife; or until January 31, 2019.
Fortunately, the actor recovered from his financial problems after playing roles in movies like "Brothers" and "Killers of the Flower Moon."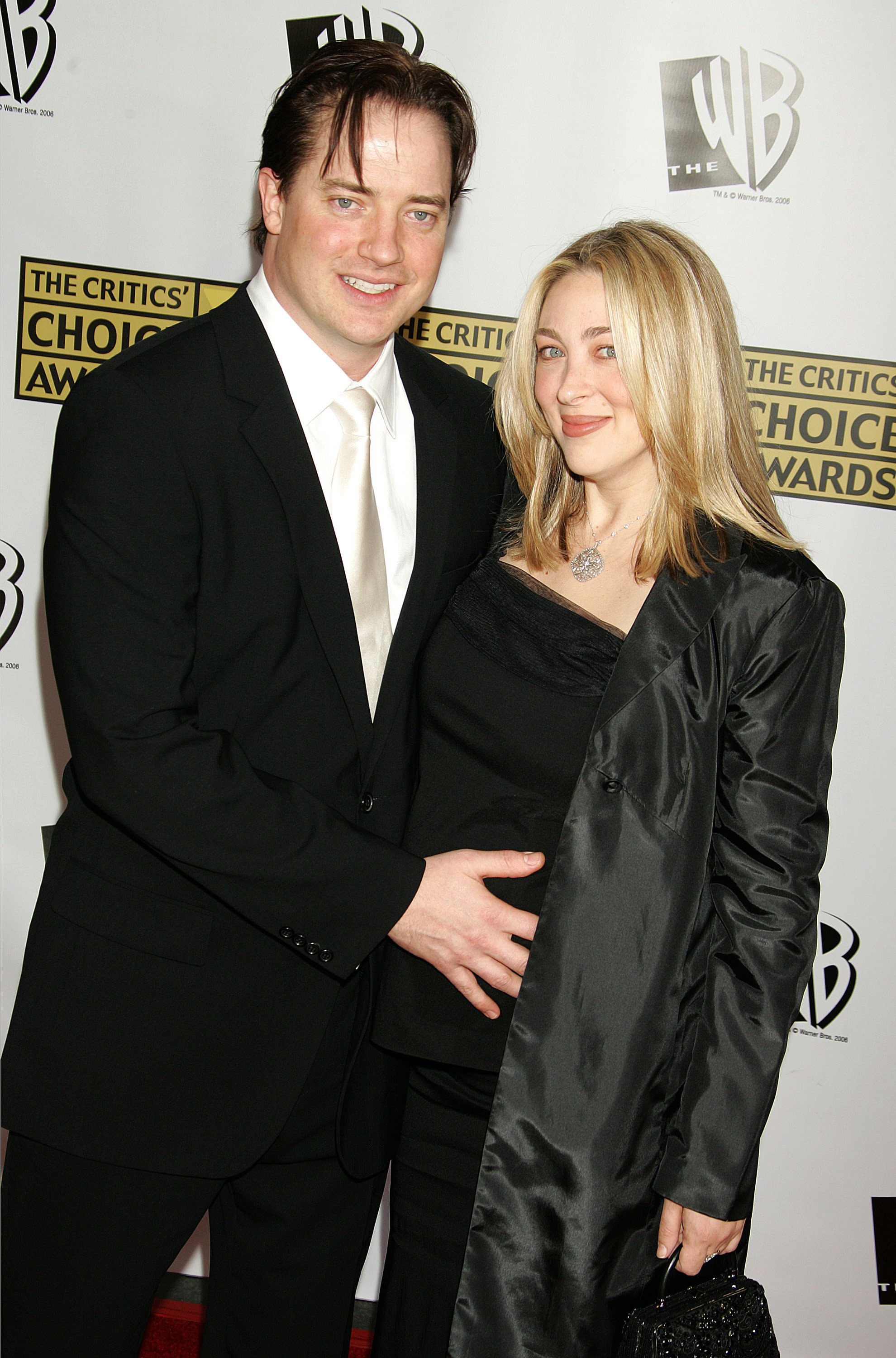 Brendan Fraser and Afton Smith during 11th Annual Critics' Choice Awards | Photo: Getty Images
In late 2016 Brendan Fraser was asked to give his first interview in years by "AOL's BUILD" YouTube channel after his episodes of "The Affair" began airing. In the interview, the actor looked dejected, and he spoke in whispers.
The clip went viral, and it sparked multiple theories among fans as to what was wrong with him. Some believed it was because of his divorce. As it turned out, the actor lost his mother some days before the interview to cancer, and he was in mourning. He said:
"I think I was in mourning, and I didn't know what that meant."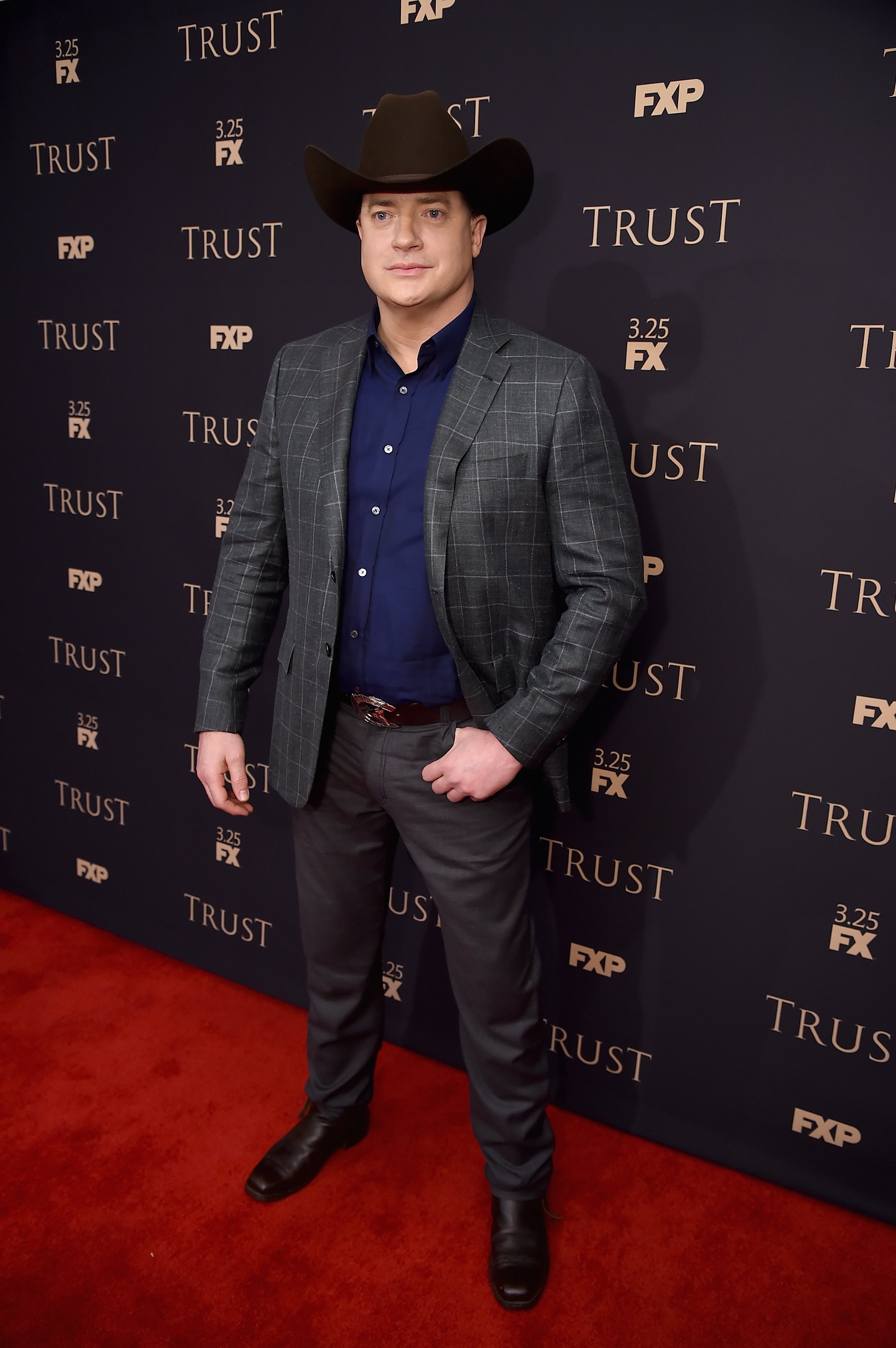 Brendan Fraser attends the 2018 FX Annual All-Star Party at SVA Theater on March 15, 2018 | Photo: Getty Images
He also had not been interviewed in years, and suddenly he was sitting at one to promote a show he barely appeared in; suddenly, the emotions became too much to deal with.
The decade had not been good for him even though some of his kids were born; the actor also changed houses and went through a divorce. He declared that at the time, he was going through things that shaped him in ways he wasn't ready for until he went through them.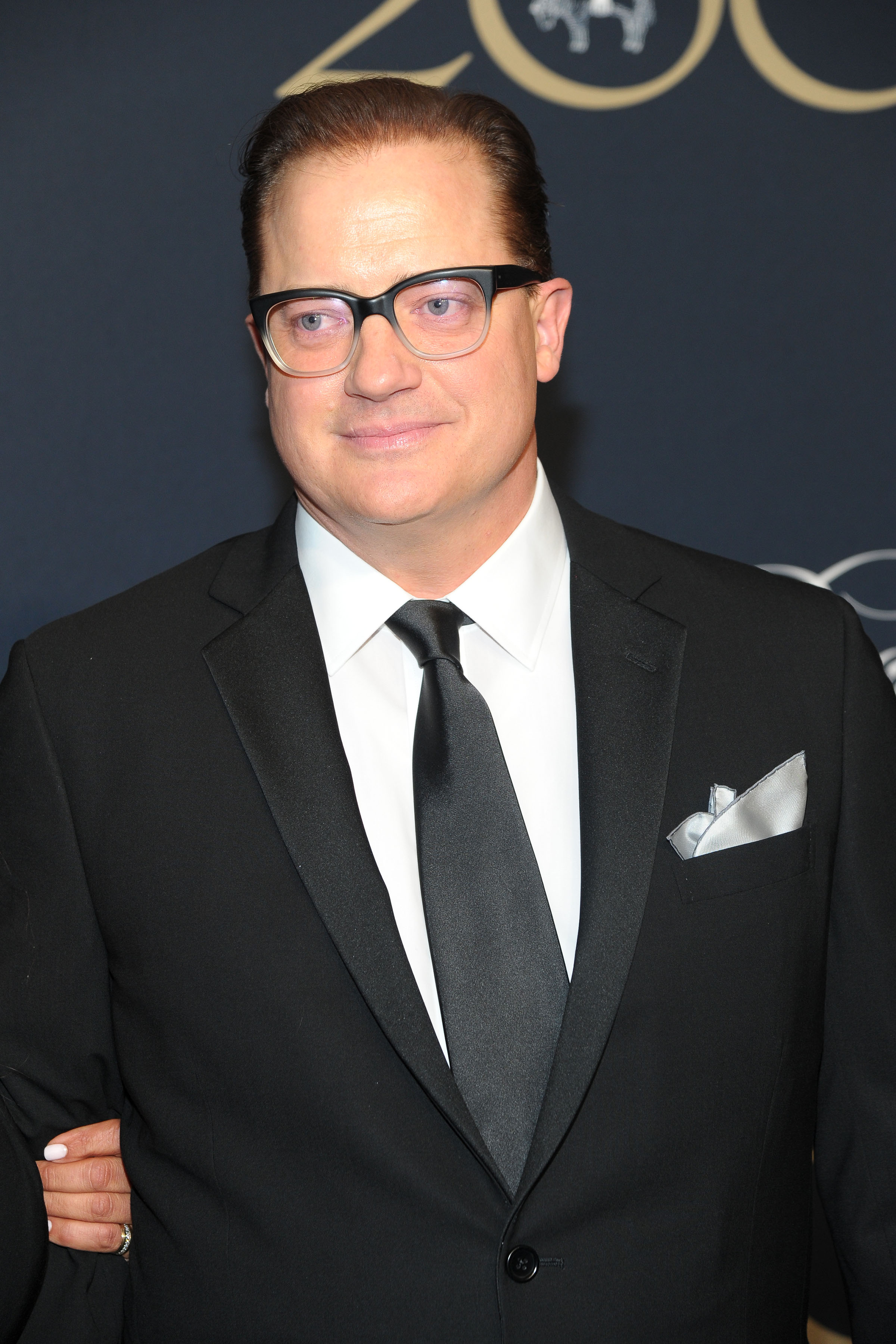 Brendan Fraser attends Brooks Brothers Bicentennial Celebration on April 25, 2018 | Photo: Getty Images
BRENDAN FRASER SAID HE WAS HUMILIATED
During the summer of 2003, at a luncheon held by the Hollywood Foreign Press Association in Beverly Hills Hotel, Brendan Fraser was on his way out of the hotel when he was stopped by Philip Berk, a former president of the HFPA.
Berk reached out to shake Brendan's hand amid a crowded room, and during the handshake, the HFPA former president, Philip Berk, also humiliated the actor by "grabbing" and "touching" him.
The actor was initially overcome with panic and fear but was eventually able to remove Berk's hand. Afterward, Brendan explained he felt sick. He also felt like a little kid with a ball in his throat or someone who just got invisible paint thrown on them. The actor said he felt so bad he believed he would cry.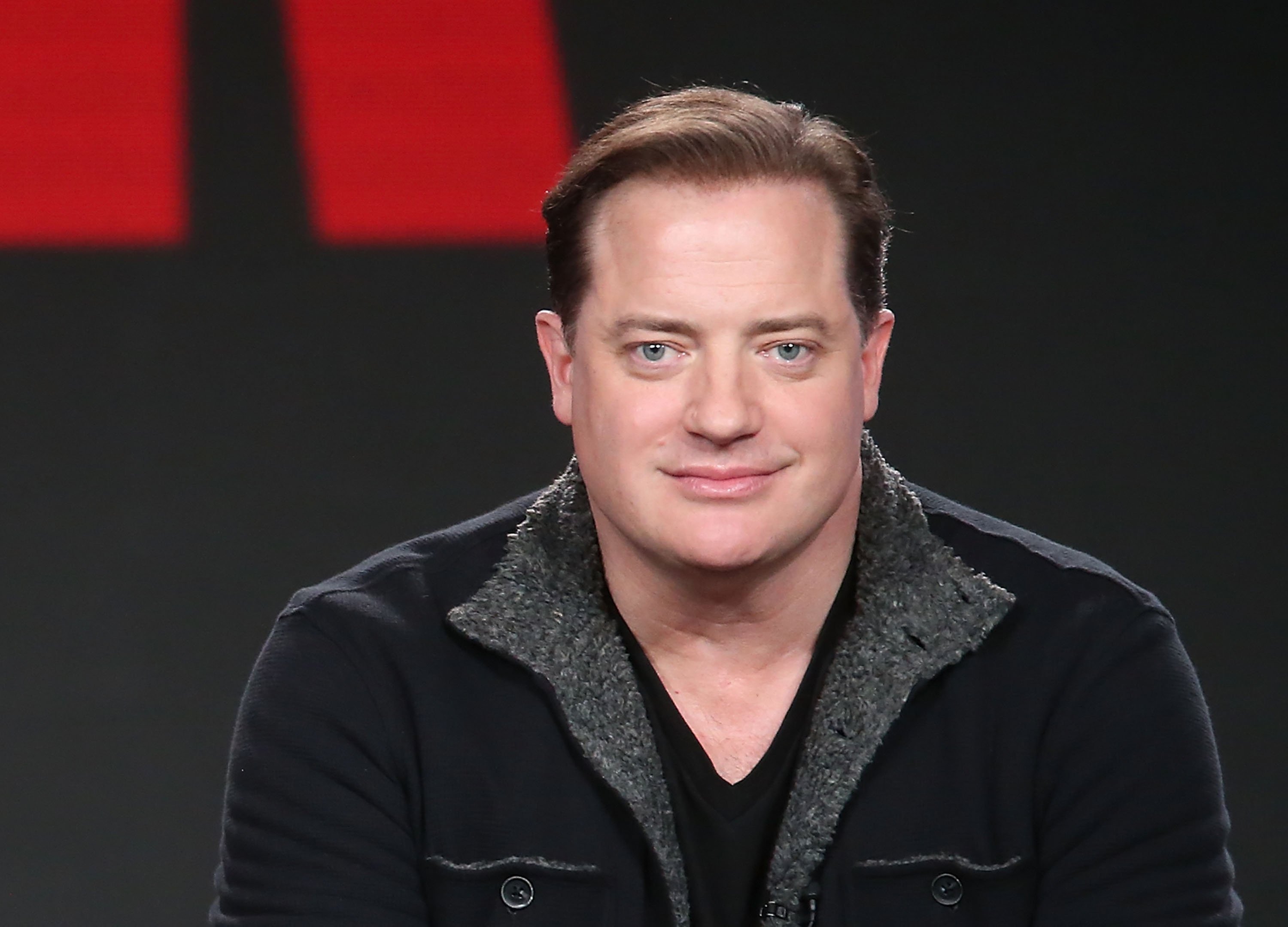 Brendan Fraser speaks onstage during the AT&T Audience Network portion of the 2018 Winter Television Critics Association Press Tour | Photo: Getty Images
The actor rushed out of the room, past a police officer he could not confess to, and went straight home to tell his then-wife Smith about what happened.
Afterward, he thought about making the incident public but did not want to contend with how it made him feel or have it become part of his narrative. However, the memory of what happened stuck with him.
His representatives asked the HFPA for a written apology, but Berk admitted he was not guilty. The HFPA claimed that they would never allow Berk in a room with the actor again due to the incident, and he did not mean to hurt Brendan's feelings.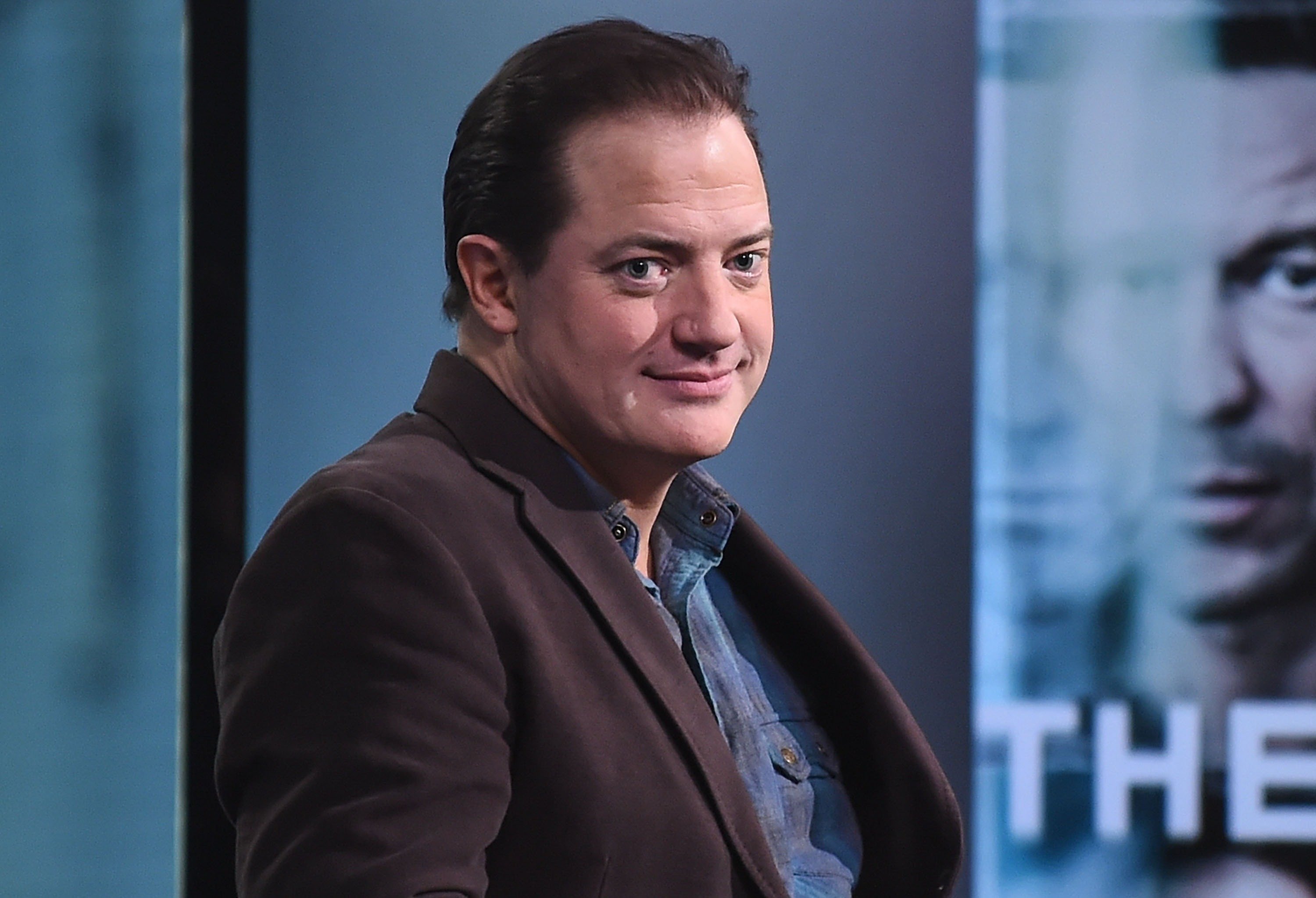 Brendan Fraser attends AOL Build to discuss his role in 'The Affair' at AOL HQ on December 14, 2016 | Photo: Getty Images
But still, the actor felt terrible. He became depressed and started telling himself he deserved what had happened to him. He admitted: "I was blaming myself, and I was miserable—because I was saying, 'This is nothing; this guy reached around, and he copped a feel.'"
Years later, many other actors came out with similar stories to Brendan's, and during the Golden Globes, the actresses wore black, and the actors wore Time's Up pins in solidarity. After seeing this, the actor declared:
"Am I still frightened? Absolutely. Do I feel like I need to say something? Absolutely. Have I wanted to many, many times? Absolutely. Have I stopped myself? Absolutely."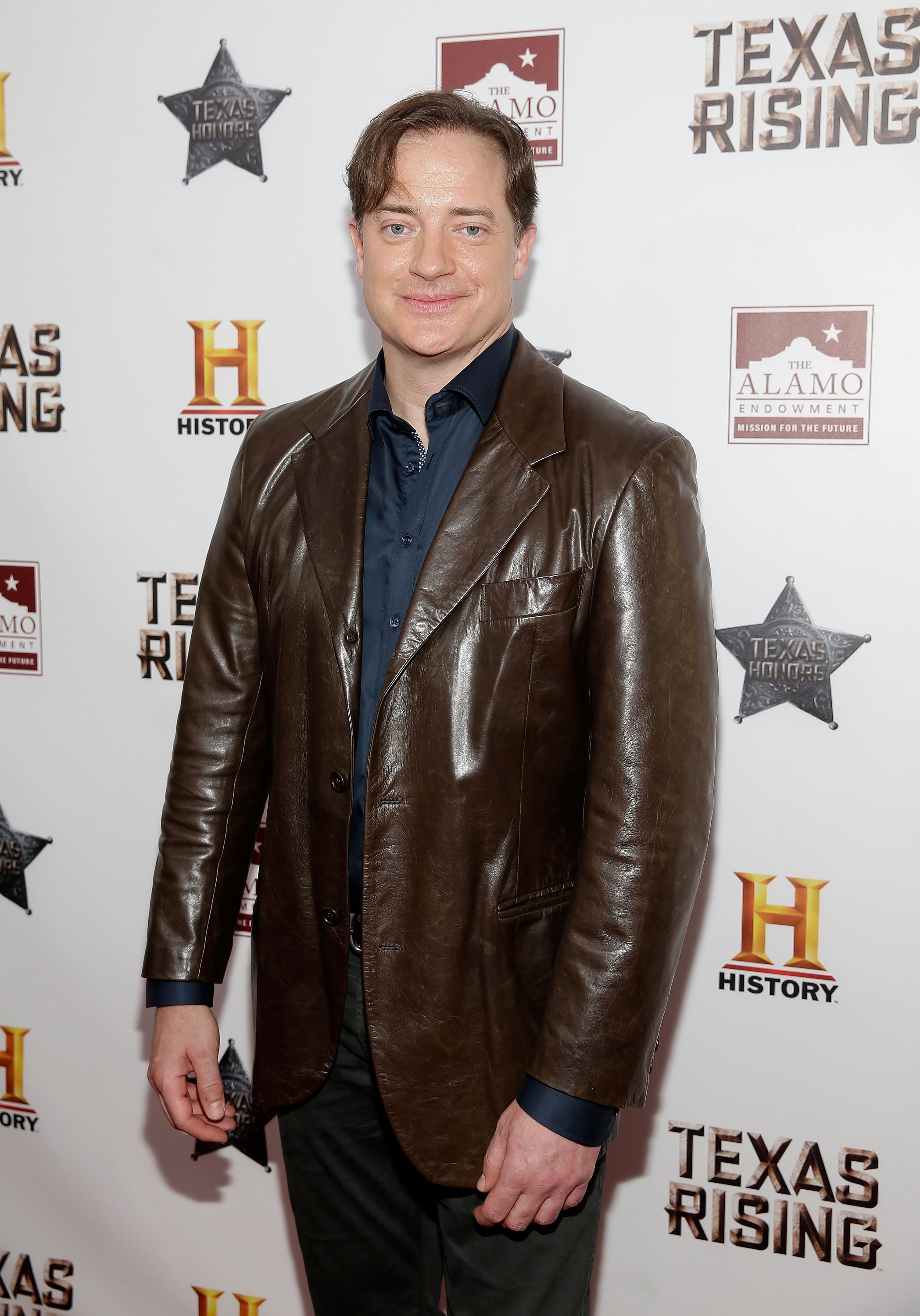 Brendan Fraser arrives at the "Texas Honors" event to celebrate the epic new HISTORY miniseries "Texas Rising" at the Alamo on May 18, 2015 | Photo: Getty Images
He admitted maybe it felt like he had been overreacting about what happened, but that was his truth, and he has spoken it.
WAS BRENDAN FRASER BLACKLISTED IN HOLLYWOOD?
After the incident with Philip Berk, the actor went from a highly recognized personality to practically non-existent in people's minds. He revealed the incident made him reclusive, and he wondered if coming out with the HFPA had blacklisted him. He explained:
"I don't know if this curried disfavor with the group, with the HFPA. But the silence was deafening."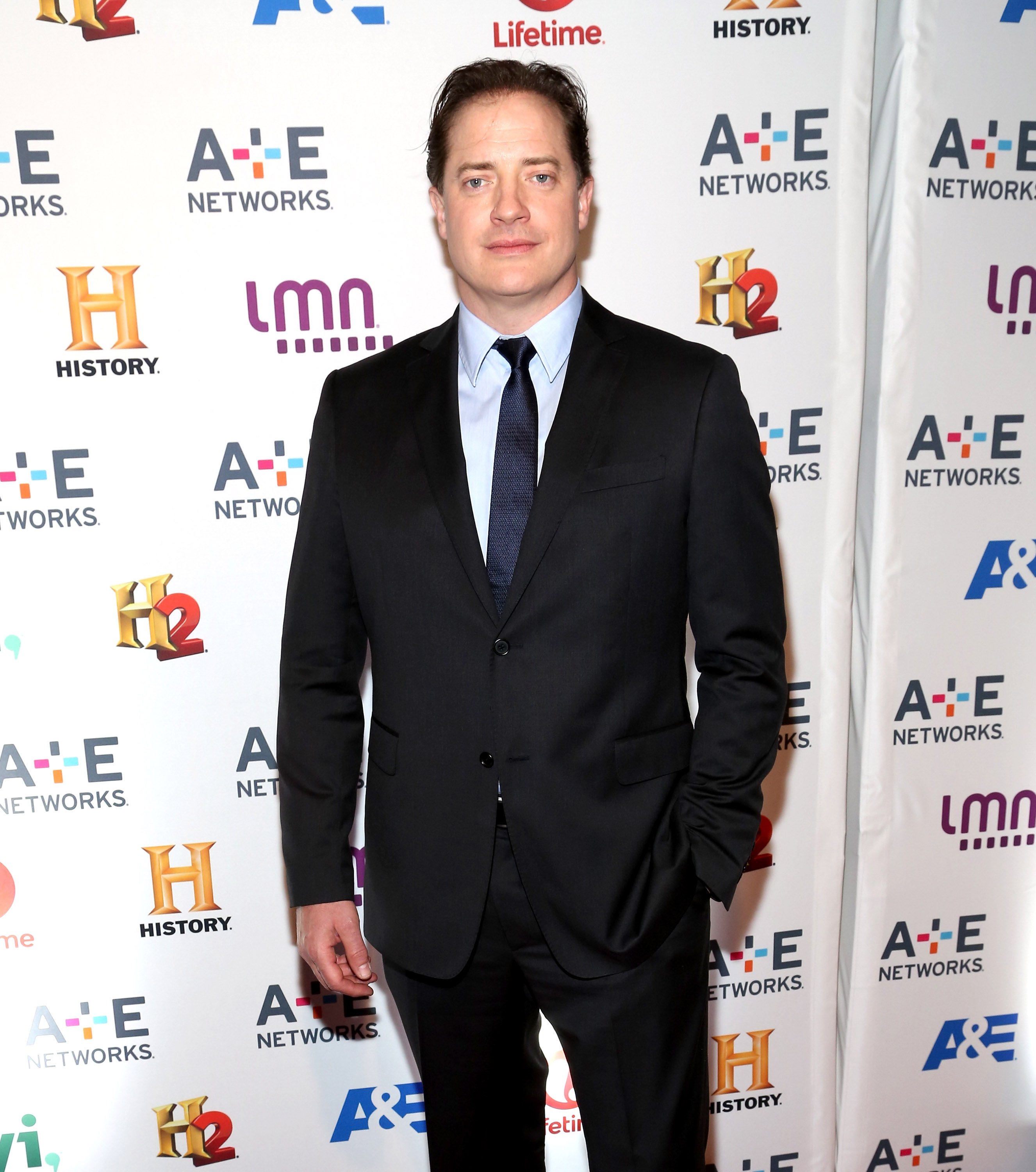 Brendan Fraser attends the 2014 A+E Networks Upfront at Park Avenue Armory on May 8, 2014 | Photo: Getty Images
Brendan revealed he was hardly invited to the Golden Globes after this incident, but the HFPA denied they had a hand in his declining career.
The experience affected his sense of who he was and what he was doing. He also felt like he was missing a part of himself. According to him:
"In my mind, at least, something had been taken away from me."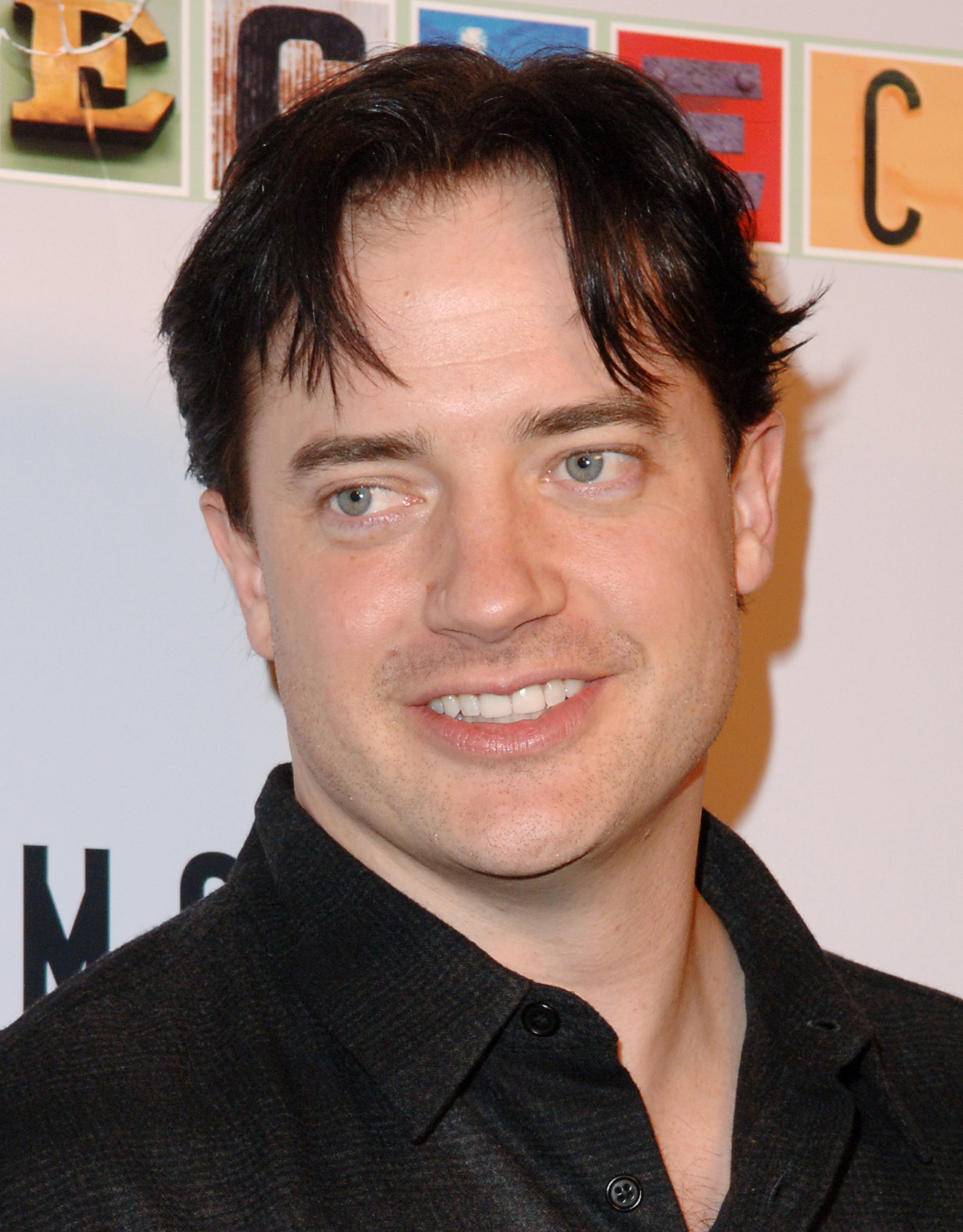 Brendan Fraser during 2005 Mid-Autumn Night's Dream at The Buffalo Club in Santa Monica, California | Photo: Getty Images
The actor once auditioned to play Superman, and the director of the movie at the Brett Ratner invited him over to talk about the role. When Brendan arrived home, Ratner looked unprepared and asked the actor to sit and get his picture taken in a photo booth.
Afterward, the director left Brendan sitting on a stool while arguing with someone over the phone. After the phone conversation, the actor was rejected for the role. Brendan felt terrible afterward and inadequate. He started appearing in movies he was not proud of because he did not feel like he belonged anymore.
The actor never got to play the superman character he so much coveted. Brett Ratner also never got to direct the movie, and he was accused of sexual misconduct by multiple women years after.
Please fill in your e-mail so we can share with you our top stories!