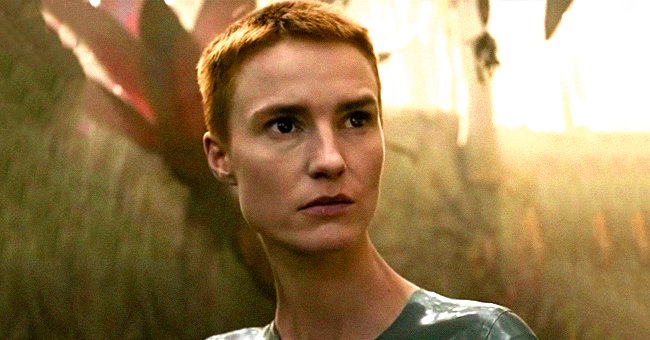 youtube.com/HBO Max
Who Is Amanda Collin? Meet the Beautiful 'Raised by Wolves' Star from Denmark
Amanda Collin is the lead actress in the sci-fi HBO Max show "Raised by Wolves." The show is Collin's first project made for an American audience as her career started in Denmark.
Amanda Collin is making a name among American audiences for her role as Mother in Ridley Scott's drama sci-fi "Raised by Wolves." However, she has made a successful career in Danish film and TV.
Collin stars in the Danish films "Splitting up Together," "Department Q," and "A Horrible Woman." For a while, Collin was not sure she could forge an acting career in America as she once explained:
"I wanted to try acting away from home so I could be like 'Oh, I sucked,' and just go back to my normal life."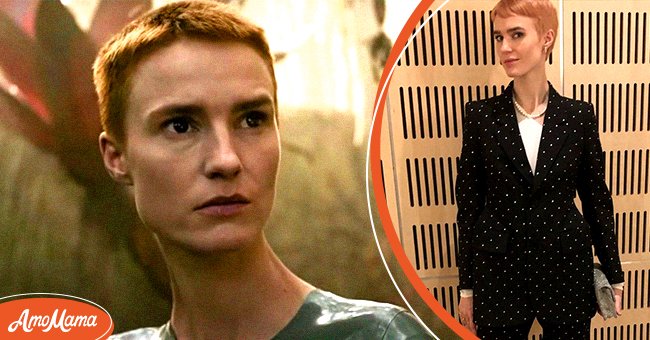 Amanda Collin as Mother in a trailer for season two of "Raised by Wolves" 2022 [Left] | Collin posed for a photo on Instagram, 2020 [Right]. | Photo: YouTube/HBO Max & Instagram/mrsamandacollin
The Danish actress's first attempt to act away from home included attending a six-week intensive at the William Esper School in New York City. After two weeks, Collin found herself loving the experience.
Her work with the Danish film "A Horrible Woman" allowed Collin the opportunity to work with Scott. She was at Subtitle European Film Festival in Ireland when Scott's casting director, Kate Rhodes James, approached her about the series.
She found herself with a script and an auction for the lead role of Mother in "Raised By Wolves." Soon after the audition, Collin landed the role and flew to South Africa to start filming.
Collin later admitted the opportunity was very emotional for her, and she cried for 48 hours straight after she got the role. While talking to a correspondent from the Golden Globes, Collin explained the emotions hit her after a meeting with Scott and:
"I went to a costume test and the costume designer just opened her arms and said, "there she is, our Mother"... she gave me the biggest hug. I started crying and I did not stop for 48 hours."
Collin elaborated that she felt overwhelmed by the opportunity because she already had everything she wanted, so landing this significant role stirred many emotions and thoughts, including how her husband and daughter would react.
With "Raised by Wolves" going into its second season, there is no doubt Collin is getting used to leading the series as the Android alongside her co-star Abubakar Salim, who portrays Father.
Mother is an Andriod programmed to raise six children on an uncolonized planet, away from Earth. Her mission in season one was to raise an atheist civilization because humans on Earth killed each other for religion.
Mother has to balance trying to raise the family of six with the hardship of living on the wasteland. She also develops human emotion and needs to navigate that and determine whether she can trust those emotions.
Fans can keep up with Collin on her Instagram account, where she shares looks into her life on set, her personal life, and glimpses into the sci-fi drama, including many shots of her and Salim, dressed in the skin-tight bodysuits they wear for their characters.
Please fill in your e-mail so we can share with you our top stories!