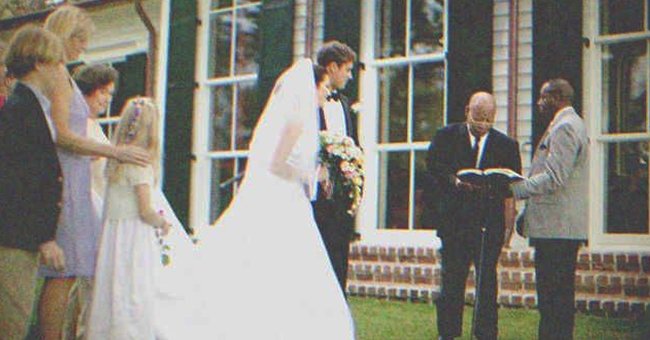 Shutterstock
On Her Wedding Day, Woman Gets Hundreds of Letters from Her Late Mom 23 Years after Her Death — Story of the Day
A bride received an unexpected gift on her wedding day when she checked her phone a few hours before the ceremony and discovered nearly hundreds of emails from her late mother who died 23 years ago.
Eva Lawson had never known what it was like to be loved and cared for until she met the love of her life, Keith Jones. Keith, a dashing California businessman, had stopped by her cafe for a caramel latte when he offered to pay for a homeless woman's lunch.
When he approached the counter to pay the bill, her eyes locked with his, and it was at that moment both of them knew they had found "THE ONE."
Six months later, when Eva looked at herself in the mirror, dressed to the nines in her wedding gown, her eyes began tearing up. She'd hoped for a long time to have a family, someone who would love and care for her – something she'd never had as a child. And that was finally happening.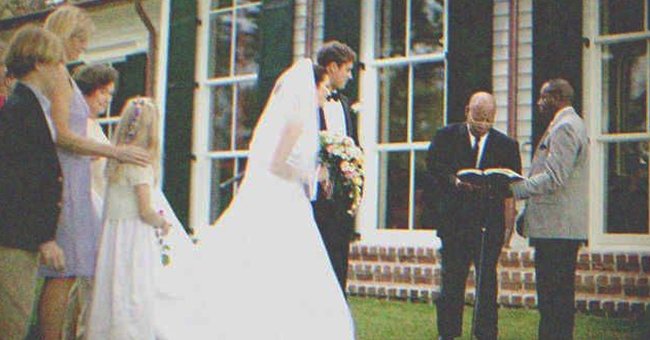 Eva was getting married to the love of her life | Photo: Shutterstock
Eva was only five when her mother Amelia passed away, so she had few memories of her. She did, however, recall how she had felt during the days her mother was in the hospital.
Amelia had been diagnosed with cancer and was hospitalized for several months. Eva had cried and begged to see her mother during those days, but Amelia said she didn't want to see her.
As a child, Eva always wondered why her mother didn't want her near her in her final days. Maybe she hated me from the start because she never wanted me. Perhaps that's why daddy never told me why she didn't want to see me when she was sick, she reasoned.
In fact, when she grew up and started visiting her mother's grave once a month, she sat there for hours just talking to her about why she had pushed her away from her life.
"Hi, mom," she'd say. "I'm here again. It's just another day of dad and I not talking to each other. I wonder if he still remembers he has a daughter. So are you also upset with me? Are you still not going to talk to me? I am certainly angry with you, mom, because you left me all alone. But somewhere deep down, I still want you. I don't know why, but…." And this way, the conversation would go on.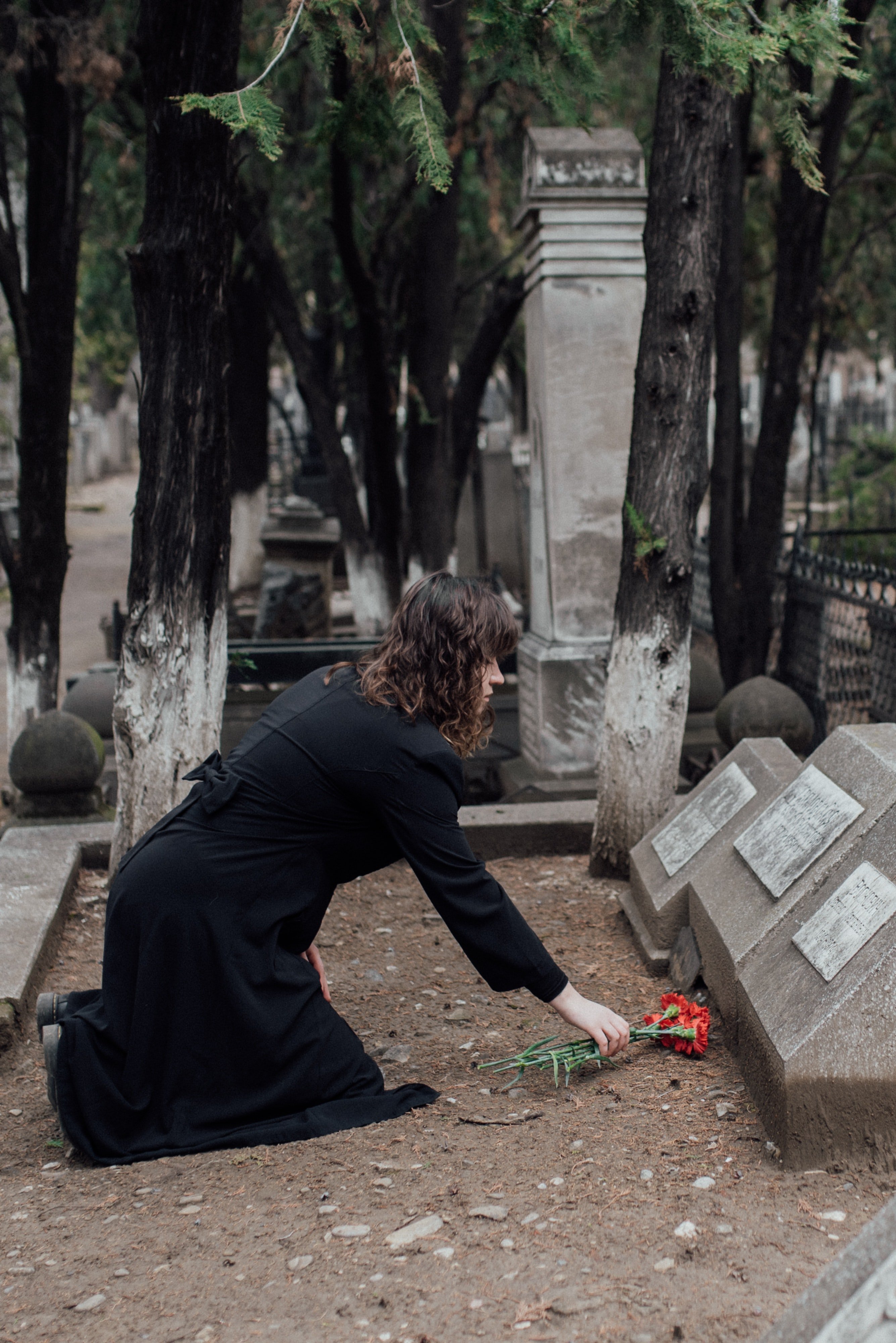 Eva paid a visit to Amelia's grave once every month | Photo: Pexels
On her wedding day, as Eva stood in front of the mirror, remembering how much she missed her mother, tears streamed down her cheeks, smudging her eyeliner. She quickly reached for a tissue to fix it when her phone suddenly vibrated, interrupting her sad thoughts.
She assumed it was a message from Keith because his parents were arriving in California that morning for the wedding, but when she checked the notification, her heart began to race, and she couldn't believe her eyes. Her phone kept vibrating, and her notification bar gradually filled up with hundreds of emails from her late mother.
"It has to be a dream! It's not real!" she thought, her eyes wide open in surprise, as she clicked on one of the emails to read it. It was a letter from her mother to her.
Today is one of the most important days of your life. Congratulations! I know I'm not physically with you today, but I'm always there by your side, Eva. I had always wanted to see you walk down the aisle in a beautiful wedding gown, and though I couldn't have that opportunity, I know my daughter is looking like the prettiest bride in the world today. I hope your wedding day is filled with joy and love, and I also hope you prove to be as good a wife as you were to me as a daughter. Mommy wishes the best for you!
"Is this...How did this...this has to be a prank..." Eva thought initially, but something compelled her to tap on the next one.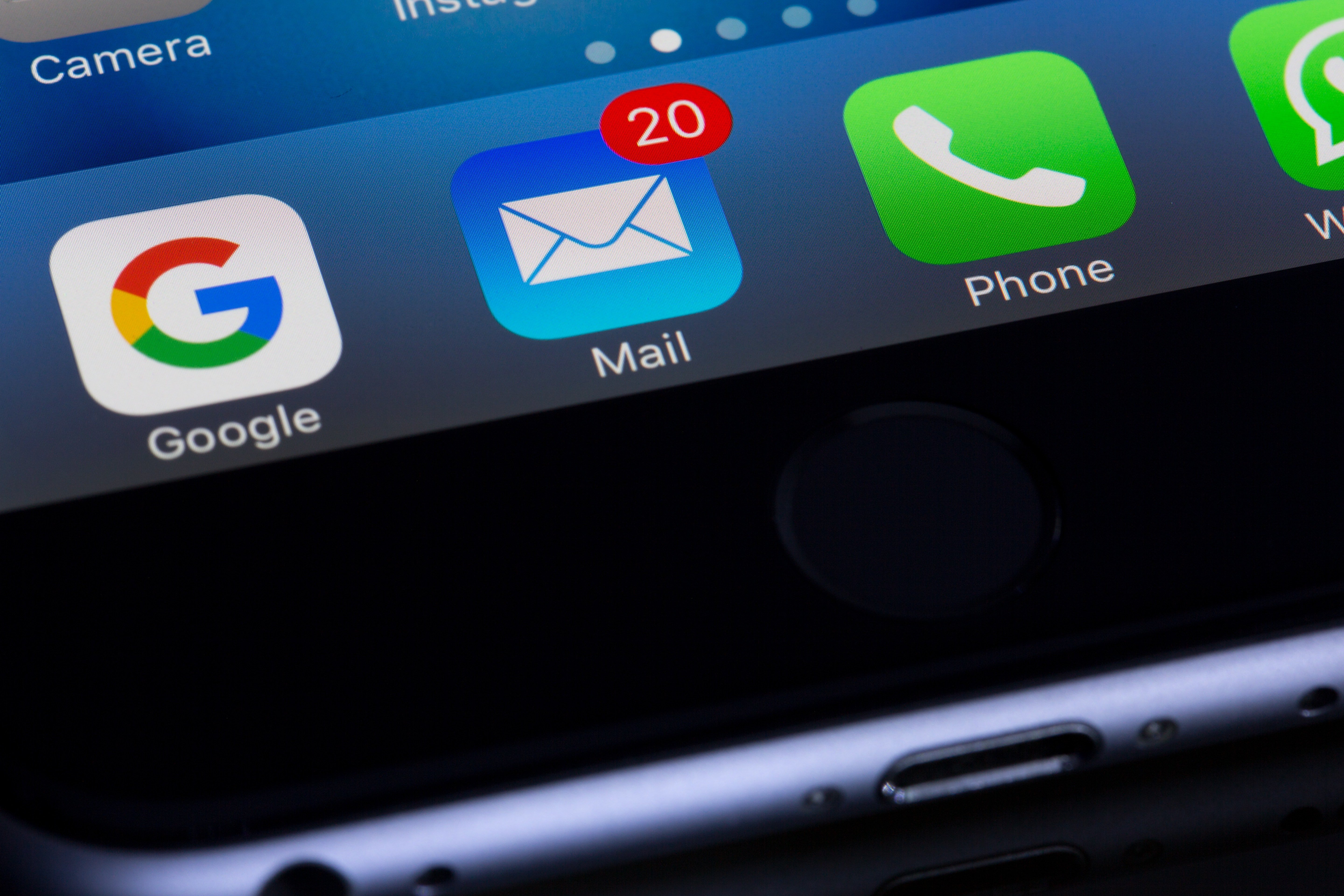 Eva received several emails from her late mother's id | Photo: Pexels
Today is the first day of my chemo treatment, honey. You're only five, so I know you won't understand what's going on, but as a five-year-old, I don't want you to see your mother in pain. I'm hoping things improve and that we can meet soon. Please take good care of yourself and be a good girl to daddy. Mommy loves you to the moon and back!"
Eva's eyes welled up as she read the email. "Who is this person sending me emails from my mom's id? How does that person know mom had cancer?" she wondered as she tapped on the next email.
Are you doing well, honey? Last night, daddy told me that you didn't eat dinner because you were adamant about meeting me. Honey, you should understand that mommy is sick and she can't meet you. It doesn't mean that she's angry with you or doesn't like you. I love you, Eva, and you'll have to promise me that you will never skip your meals from today; otherwise, I will never come back."
Eva didn't care if the emails were fake or real by this point; she just kept reading and tapped on the most recent one in the notification bar.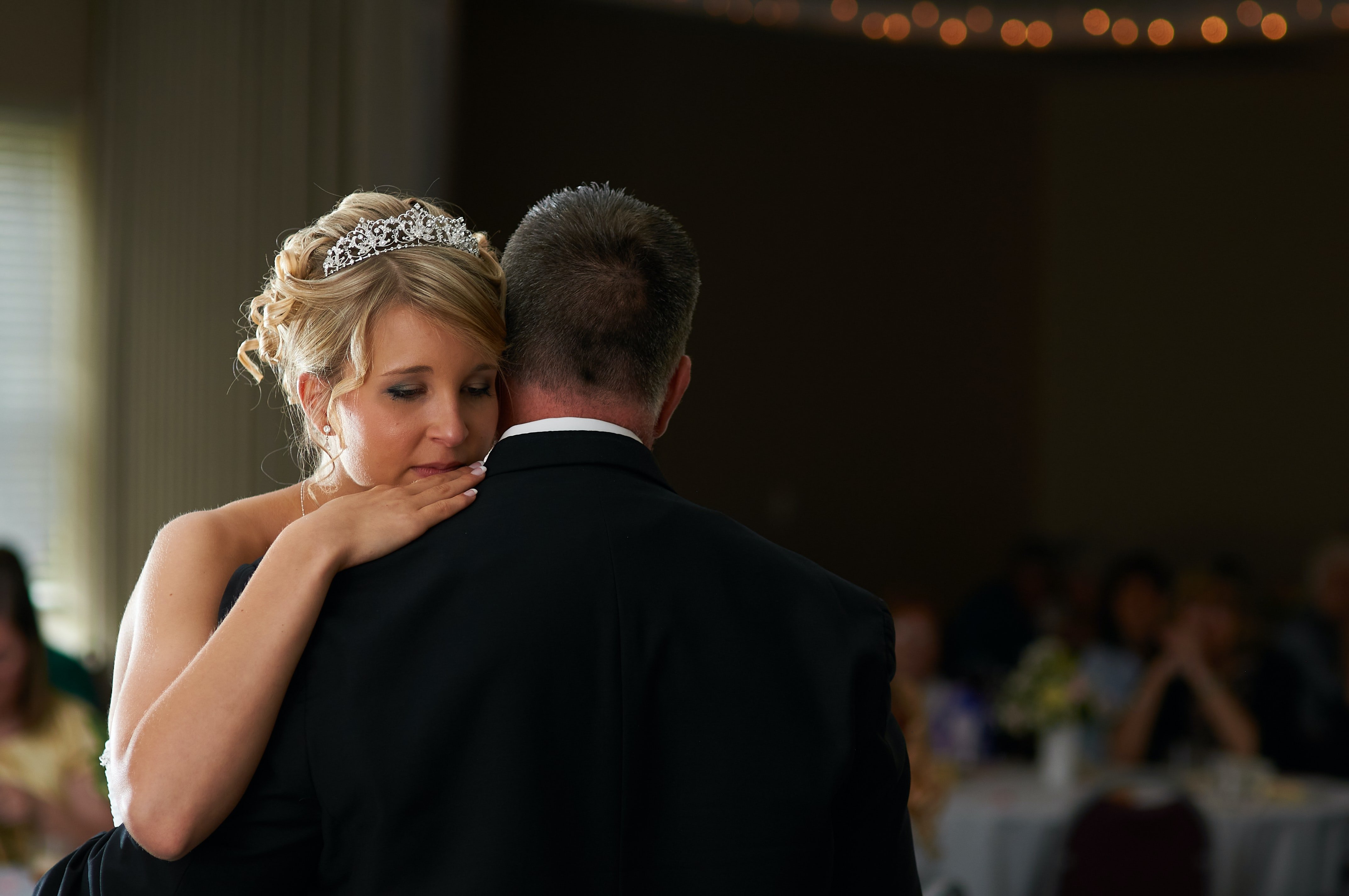 Eva got really emotional after reading the emails that contained letters from Amelia | Photo: Unsplash
This is mommy again. I'm sorry to tell you, honey, but this might be the last letter I write to you. Unfortunately, the treatment didn't work, and mommy will soon go away with the angel. It's sad that I would never see you walk down the aisle. But I want a promise from you, Eva, that you will take good care of yourself and your daddy when I'm no longer there. Mommy wants you to become a good person in life so that even when I'm not there, I will be proud of you. If you ever miss me, just look up at the sky and find the brightest star; I'll be waiting for you. I love you, and…."
Eva was still reading the email when Keith came to her room.
"Eva, mom and dad have arrived. What are you...?" He came to a halt when he saw Eva crying incessantly. "What's the matter, babe? What happened?"
"Keith," she said, her voice trembling. "These emails....the - these are mom's letters, Keith..." she said as she handed him the phone. He read the email Eva showed him and checked a few others. "Was your mom's email active? They usually delete it if it's…."
Just then, it hit Eva. "Keith," she said. "Dad! Has he arrived?"
"Yeah, he's talking to my parents. What happened?"
"I need to see him right away, Keith!"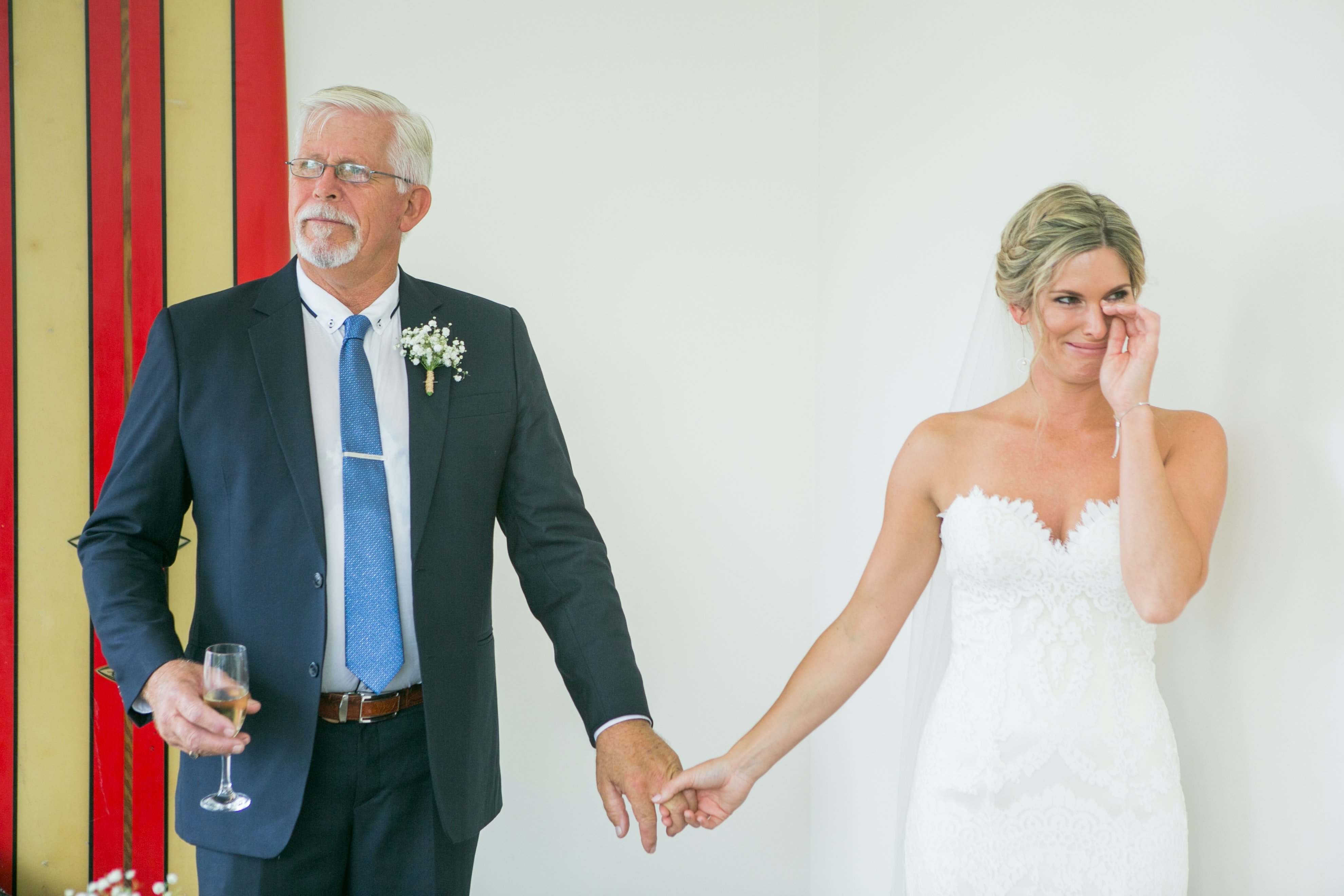 Those emails were sent by Eva's dad | Photo: Unsplash
"All right, but first, fix your makeup. It's almost time for the rituals." But Eva couldn't wait for another second. She quickly dabbed a tissue to remove the eyeliner that had spread from her tears and dashed to the wedding hall, where her father Edward was conversing with Keith's parents. "Dad," she said. "It's you. Isn't it? You sent those emails."
Edward gave her a warm smile. "So, did you like the wedding present?"
"Dad! Why didn't you give them to me earlier? You never mentioned mom and..."
"And then, as you got older, you moved out because you thought I didn't care about you. I was always busy with work, which is why I left you with a nanny when you were young, Eva. Unfortunately, we both know we didn't keep in touch after you moved out. But I was delighted when you sent me the wedding invitation, so I planned this little surprise for you."
"DAD! I still can't believe it... All my life, I thought..." Eva burst into tears and hugged Edward. "I thought mom hated me. I thought she didn't want me…."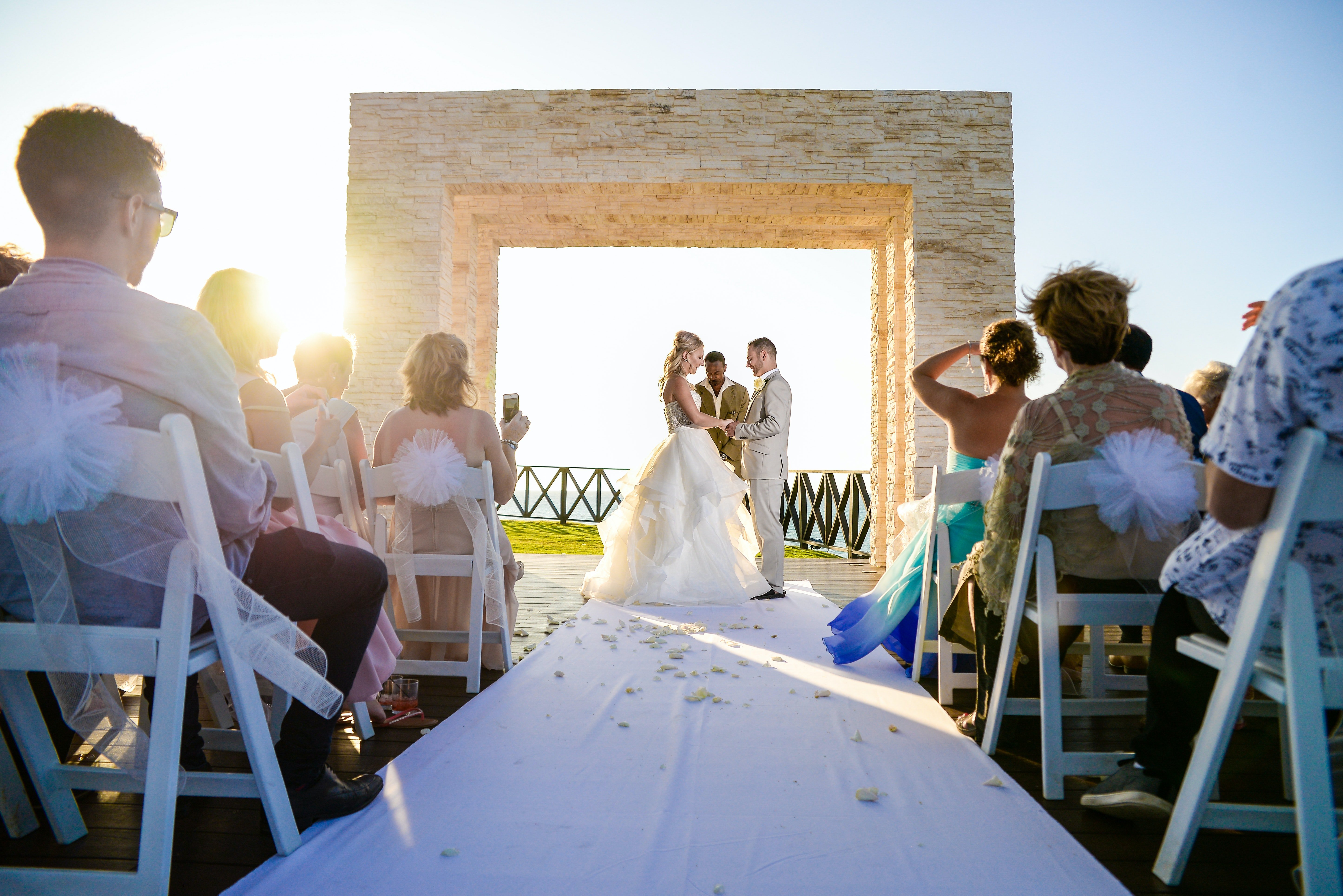 It was a happy happy wedding for Keith and Eva | Photo: Pexels
"You were very sad while your mother was away, and I thought the letters would only make you sadder, so I never gave them to you….but," even Edward's eyes welled up. "Because I had access to your mother's email, I continued to use it. Amelia and I used it for unofficial work, and that's how I planned everything. I didn't think there would be a better time to finally give you those letters. She loved you more than anything, Eva. She wrote all these letters when she was in the hospital. She didn't want you to see her pain, so she wouldn't let you get too close to her. She would've been delighted if she was here today."
"Oh, dad! I miss mom so much now!"
Eva's life was never the same after that day. That fateful day not only improved her relationship with Edward but also helped her heart heal the wound caused by thinking her mother hated her.
After the emotional reunion that day, she gave a speech at the wedding in which she spoke about how her father was the best in the world and how her mother was always there for her as the brightest star that would shine every night in the sky.
What can we learn from this story?
Nothing can compare to a mother's love for her child. Amelia didn't want Eva to see her in her final days because she didn't want her daughter to remember the pain and suffering she went through.
Love never dies. Although Amelia isn't physically present today, Eva knows her mother is still present in her heart.
If you enjoyed this story, you might like this one about a boy who ran into a huge box on his doorstep in the winter cold and heard a loud cry from inside.
This account is inspired by our reader's story and written by a professional writer. Any resemblance to actual names or locations is purely coincidental. All images are for illustration purposes only. Share your story with us; maybe it will change someone's life. If you would like to share your story, please send it to info@amomama.com.
Please fill in your e-mail so we can share with you our top stories!