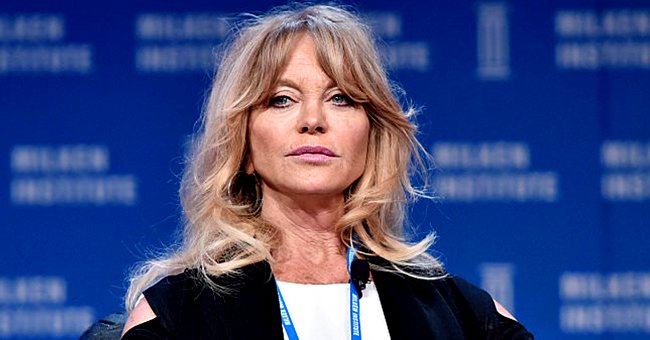 Goldie Hawn | Source: Getty Images
Goldie Hawn Was 'Mad' about Bill Hudson's New Wife Cindy Williams, Who Tried to Reconcile Their Families
After her divorce from Bill Hudson, American Actress Goldie Hawn was skeptical about her ex-husband's new beau Cindy Williams' intentions to create a cross-family relationship between her kids and their half-siblings.
Bill Hudson had married Cindy Williams after his divorce from Goldie Hawn, with whom he shared two kids, Oliver and Kate. After their divorce, Hudson and Williams went over to get his kids.
Hawn's child Wyatt who the actress shares with her new boyfriend, Kurt Russell, wanted to follow them, but they sadly had to leave him behind with his nanny. The decision broke their heart and led Williams to try and establish an interfamilial relationship between the two families.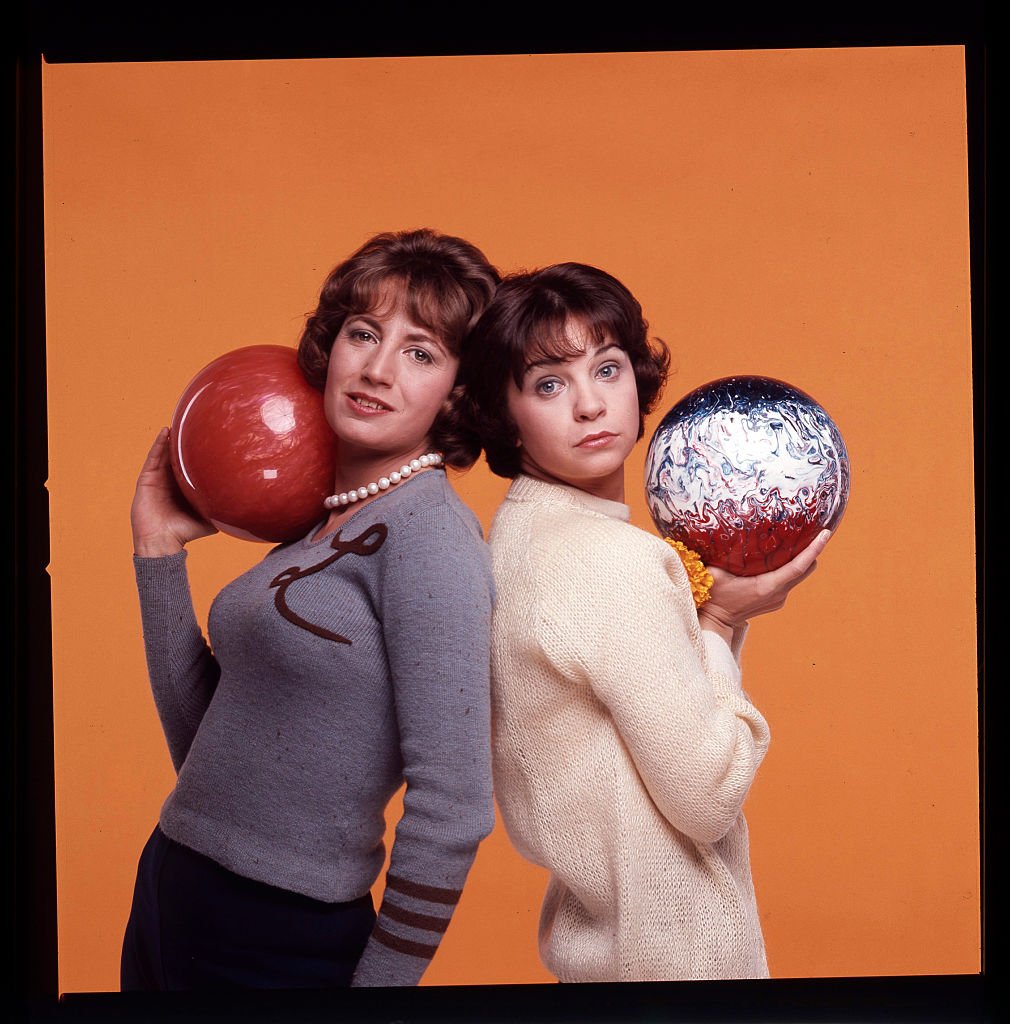 Penny Marshal and Cindy Williams on promotional shoot for "LAVERNE & SHIRLEY" on December 18, 1975. | Source: Getty Images
BILL HUDSON AND GOLDIE HAWN'S BRIEF RELATIONSHIP
In 1975 Hudson was on a flight from New York to Los Angeles when he met Hawn, who had boarded the same plane. The pair developed a relationship and married just a year later, on June 3, 1976.
On September 7, 1976, the pair welcomed their first child, Oliver Hudson, two months after they tied the knot. Their second child, daughter Kate Hudson, was born on April 19, 1979.
A year after their daughter was born, the couple's relationship declined, and Hudson filed for divorce on August 15, 1979. Since their breakup, Hudson and Hawn's relationship has been strained. The former does not have a good relationship with his kids as well.
WILLIAMS AND BILL HUDSON'S RELATIONSHIP
Williams, whose family was the most important thing to her, passed away in January 2023 after battling a short illness. Her children shared the news, saying she was a wonderful woman who would be sorely missed.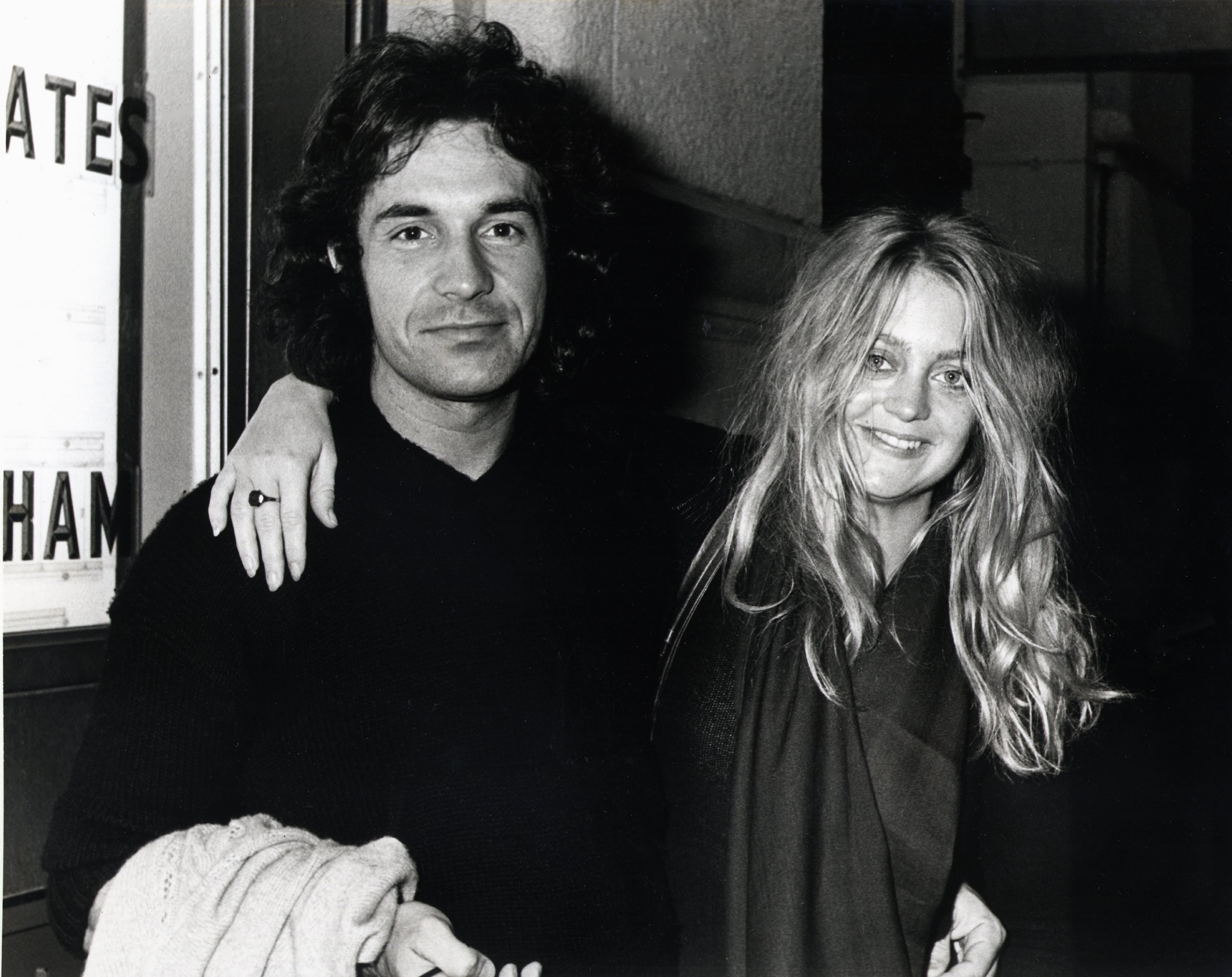 Monochrome photo of Bill Hudson and Goldie Hawn on November 20, 1976. | Source: Getty Images
Williams was starring as one of the main characters in the iconic TV Series "Laverne & Shirley" when she met Hudson at a celebrity baseball game. Hudson looked on as Williams cheered, and the actress noticed him staring and gave a thumbs down because she thought he was a playboy.
Her opinion of Hudson changed when the musician sent her a book by Martha Lear titled "Heart Sounds" for Christmas. Afterward, Williams invited him to dinner, and she was impressed with his looks when he showed up. The actress declared:
"He looks like a Greek god."
Two months later, Williams became pregnant while Hudson was still finalizing his divorce from Hawn. Hudson finalized his divorce two months later, and the pair got married shortly after.
Bill Hudson and actress Cindy Williams attend the wrap party for "Hysterical" on February 1, 1982. | Source: Getty Images
While pregnant, Williams returned on set to film the eighth season of "Laverne & Shirley" but discovered in her contract that she was scheduled to work on her due date.
The actress subsequently approached the studio to try and work a solution; things got so complex she had no choice but to leave the show.
Williams and Hudson welcomed two kids, Emily and Zack. They also sometimes took care of Oliver and Kate, Hudson's children, by first wife, Goldie Hawn.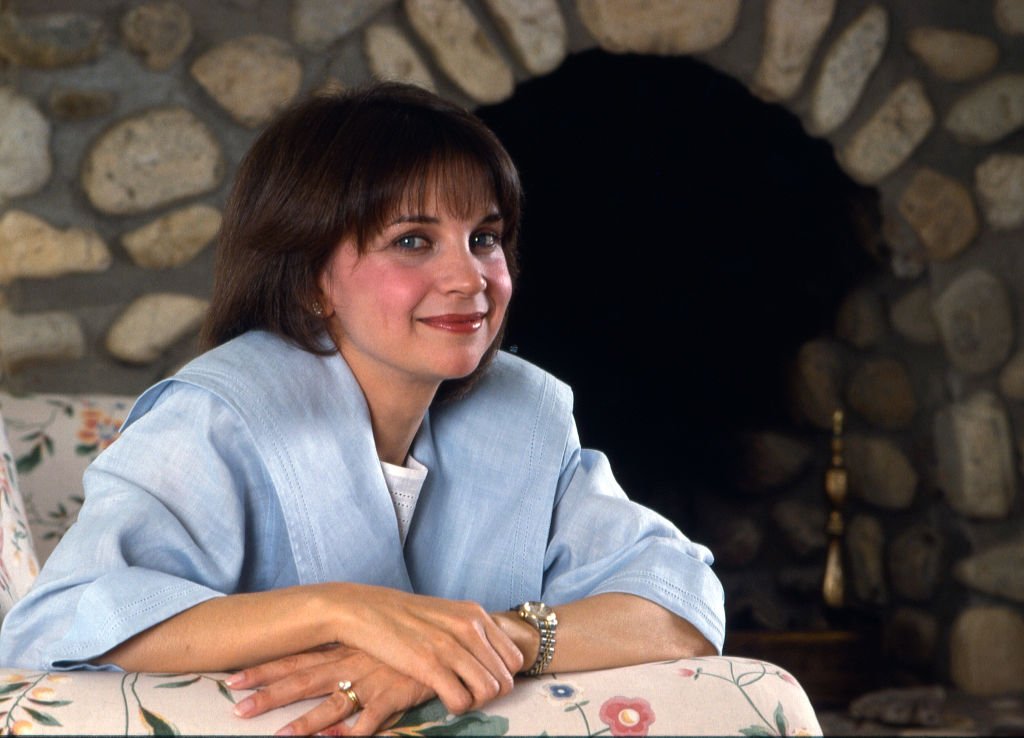 Photo of actress Cindy Williams at home, April 24,1985. | Source: Getty Images
Speaking on motherhood, Williams explained that the early stages felt like she was being tested by fire, but she has grown to love the kids. Hudson also praised the actress for knowing how to manage her time between work and their family, unlike his ex-wife. He said:
"Cindy knows how to balance her family and her work. I never had that in my marriage with Goldie—no matter how she came on after our divorce as this abandoned little creature who was taken advantage of by men."
At the beginning of his marriage to Hawn, the musician had a promising career, while Hawn struggled with hers because she was eight months pregnant.
After Hawn gave birth to their children, she was determined to rejuvenate her flailing career and often left Hudson alone to care for the kids. During this time, the musician was struggling to hold down his career.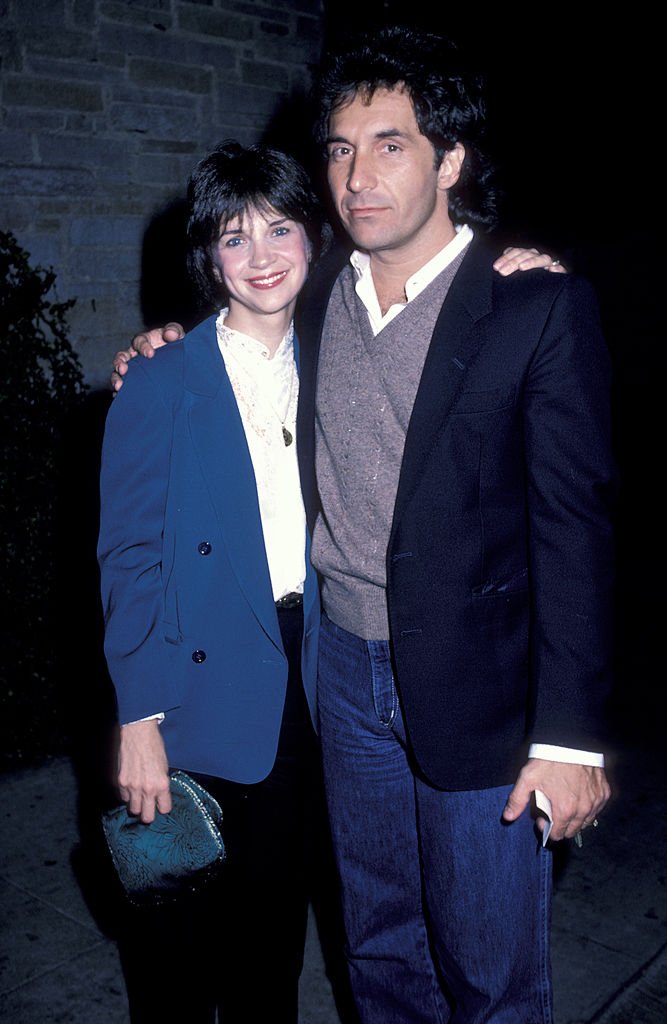 Cindy Williams and Bill Hudson pose for a photo with arms around each other. | Source: Getty Images
While Hawn was filming the movie "Foul Play," she started making her career more important than the family, resulting in Hudson moving out and filing for divorce.
Hudson has also been credited for having the patience to parent their kids. He frequently saw his kids from his first marriage and successfully blended them with their half-siblings.
After 18 years of marriage, Williams filed for divorce in 2000 citing irreconcilable differences.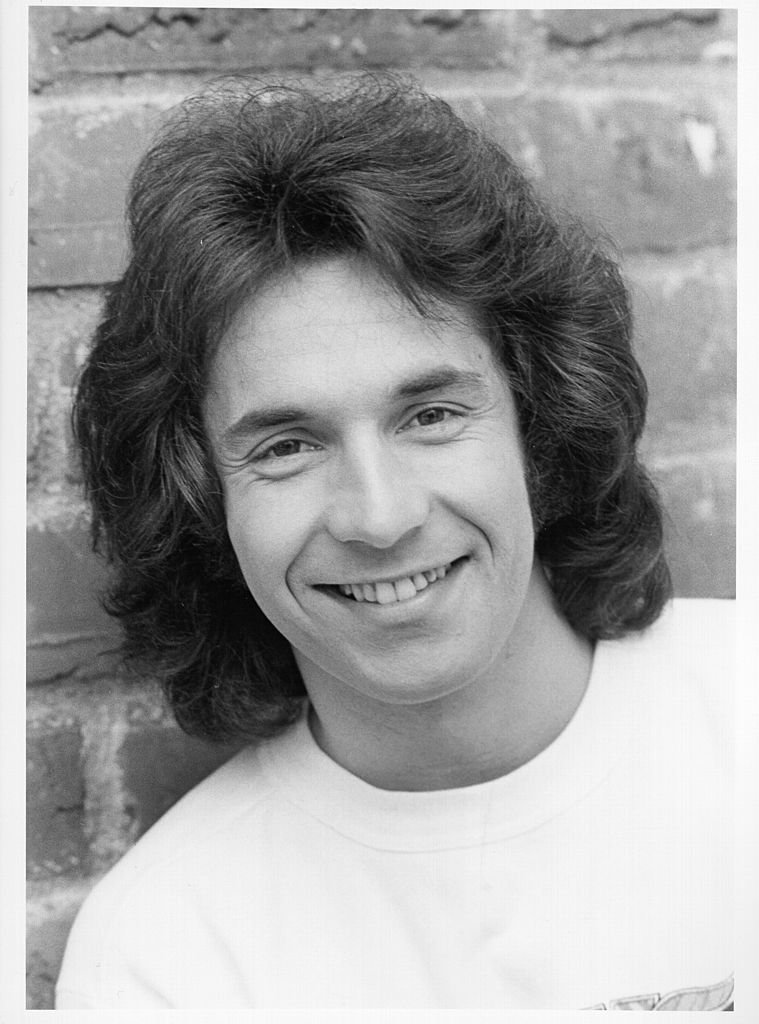 Monochrome portrait of Bill Hudson circa 1970. | Source: Getty Images
WILLIAMS'S ATTEMPT ON INTERFAMILIAL RELATIONSHIP
Williams tried to create a cordial relationship between Emily and Zack and their half-siblings, Oliver and Kate. She explained that whenever Oliver and Kate come over for a visit, all the kids get along well together, acting as an ideal family.
Hawn has also praised Williams for always buying shoes for Oliver and dresses for Kate. She would also sometimes pick up their medicines.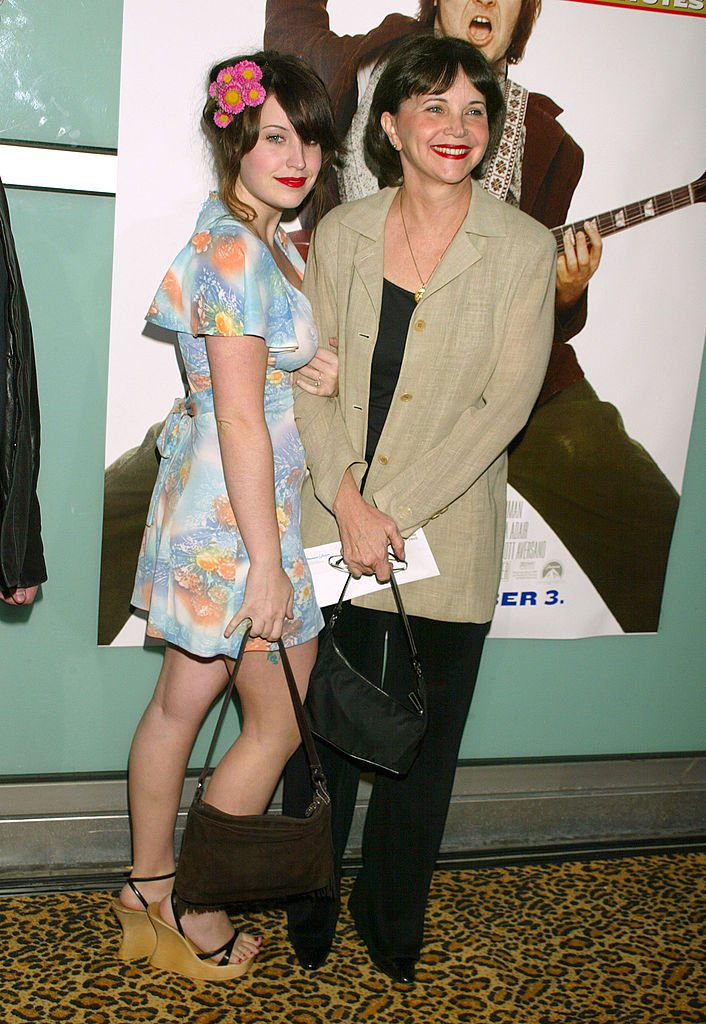 Cindy Williams & daughter Emily Hudson during "School of Rock" Premiere - Arrivals at Cinerama Dome in Hollywood, California, United States. | Source: Getty Images
Spending such quality time with his kids does not come as often as Hudson would have wanted. The musician accused his ex-wife Hawn of flying worldwide with Oliver and Kate, making it hard for him and Williams to plan anything with the kids.
Even when Hawn was not traveling, she would often ignore Hudson's attempts to get the kids. However, the musician subsequently pleaded with her to let him regularly have the children.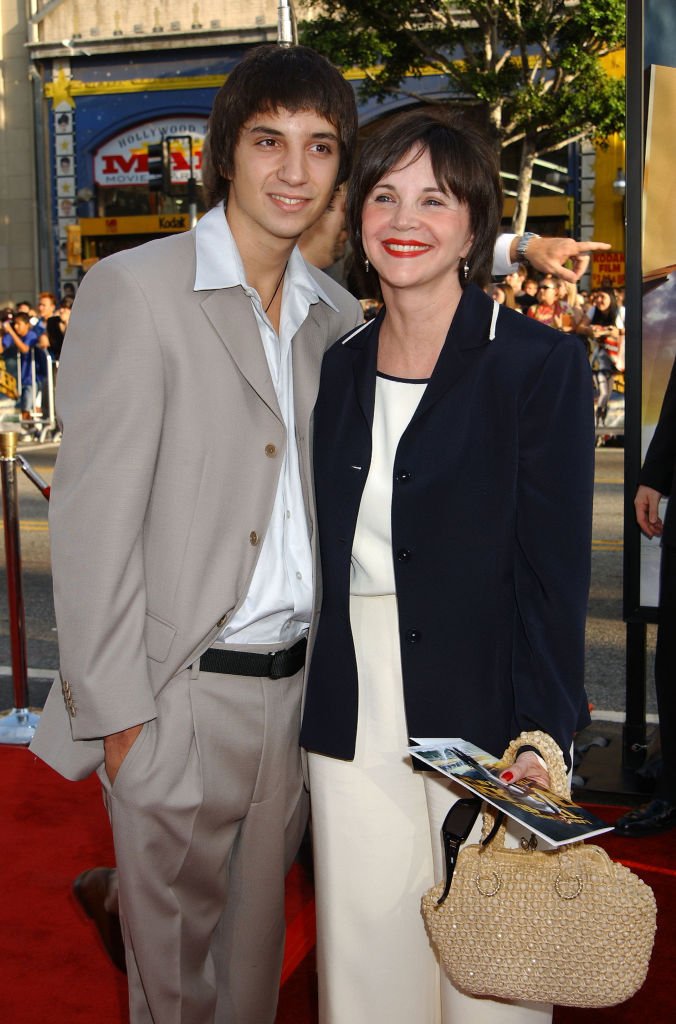 Cindy Williams & Son during World Premiere of "Lara Croft - Tomb Raider: The Cradle Of Life" at Mann's Chinese Theatre in Hollywood on July 21, 2003. | Source: Getty Images
Williams explained there was a time they went to get Oliver and Kate. Hawn's child Wyatt, who the actress shares with her boyfriend Kurt, wanted to follow them, but they could not take him without the permission of his mom, who had traveled.
Also, when Williams had just given birth to her first child, Emily's half-brother Oliver tried to get his mom Hawn to see his half-sister but could not. According to Williams, both incidents broke her heart.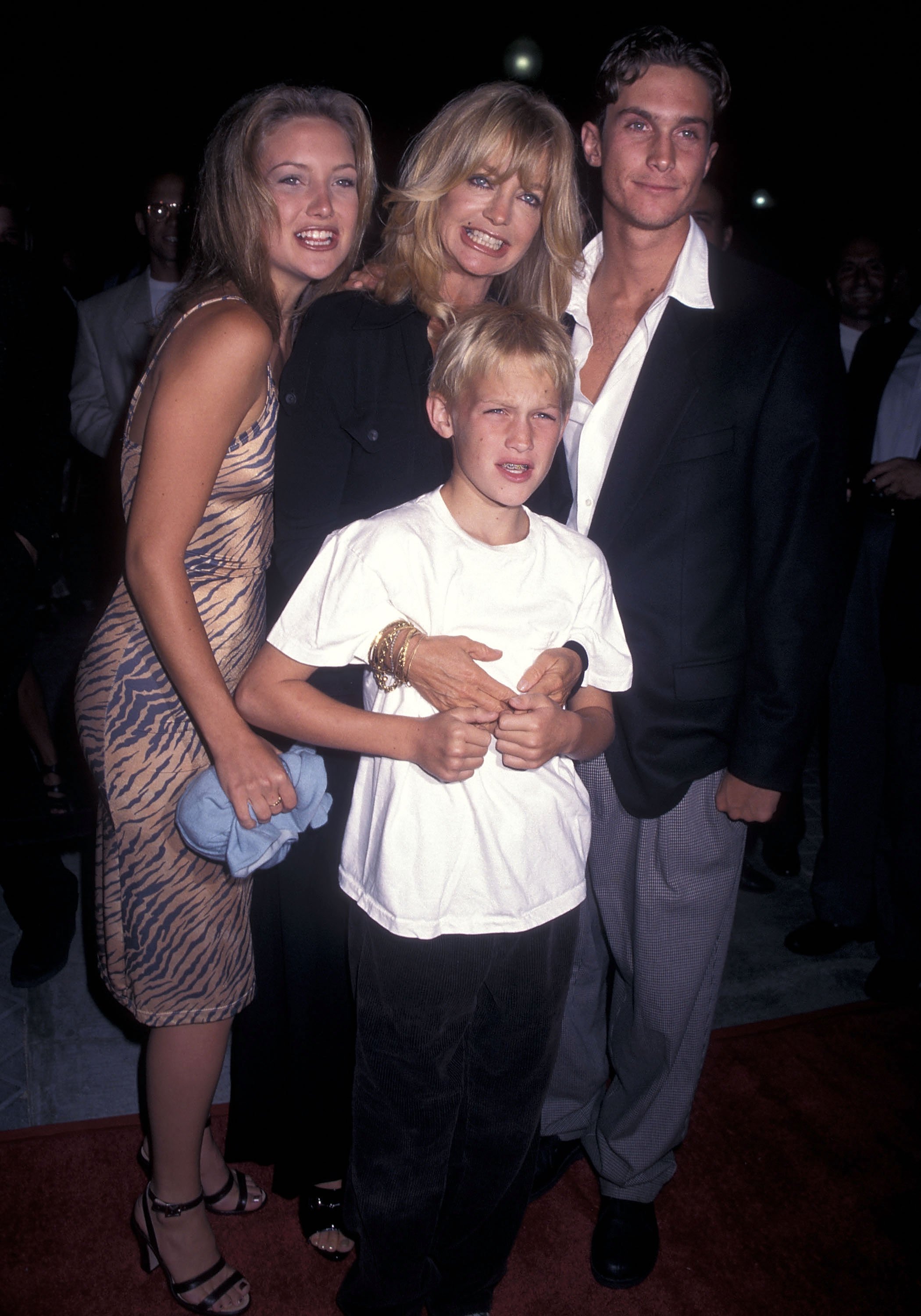 Goldie Hawn, daughter Kate Hudson, son Oliver Hudson and son Wyatt Russell attend the "First Wives Club" Hollywood Premiere on September 16, 1996. | Source: Getty Images
WILLIAMS AND GOLDIE HAWN'S APPROACH TO MOVIE CAREER
Williams and Hawn were both very diligent about their career. Each of them enjoyed success in their professions because of this dedication.
The pair, however, differed in the way they perceive themself. Unlike Hawn, Williams didn't feel like she has to be seen all the time and didn't see herself as a star but just an actress.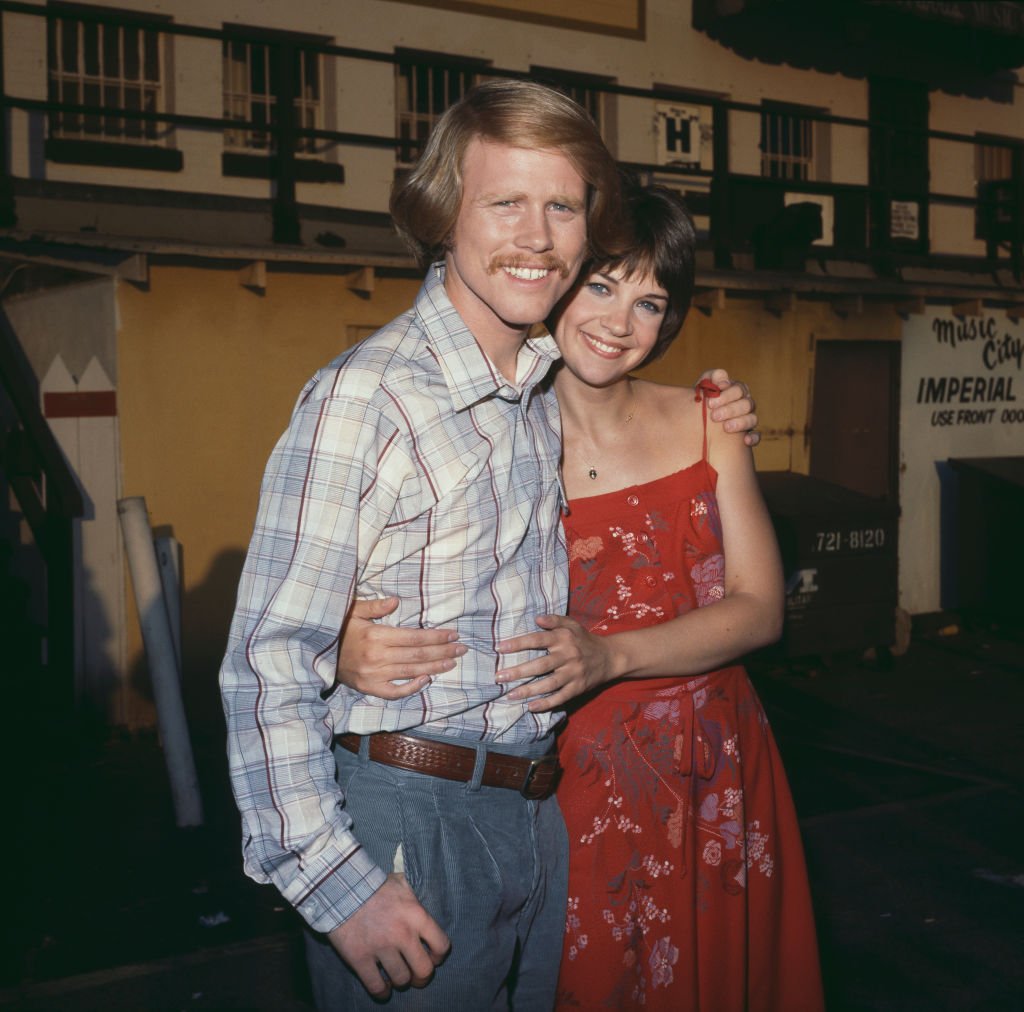 Ron Howard with actress Cindy Williams in front of a sign for Music City, USA, circa 1980. | Source: Getty Images
Williams was also regarded as one of the top comediennes of her generation. She earned BAFTA and Golden Globe nominations for her brilliant performances over the years.
The movie star appeared in movies like "Travels With My Aunt," "American Graffiti" as well as "Happy Days Girl." Williams also tried working behind the screen and once co-produced a movie titled "The Father of The Bride."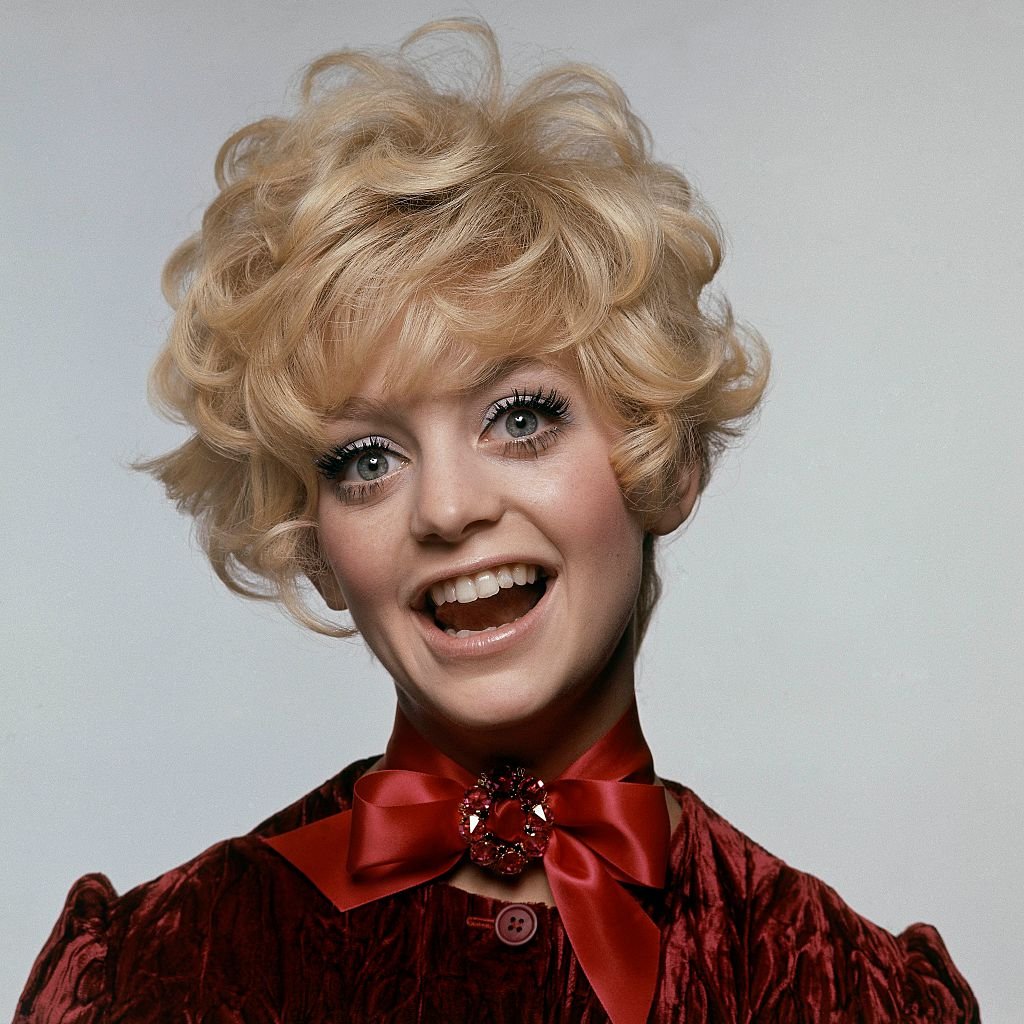 Portrait of actress Goldie Hawn. | Source: Getty Images
WILLIAMS' DIVORCE FROM BILL HUDSON
After 18 years of marriage, Williams filed for divorce in 2000, citing irreconcilable differences between her and the musician as the reason for the step.
The actress sought to have joint custody of their son in the divorce. After their divorce, Williams released her memoir, "Shirley, I Jest."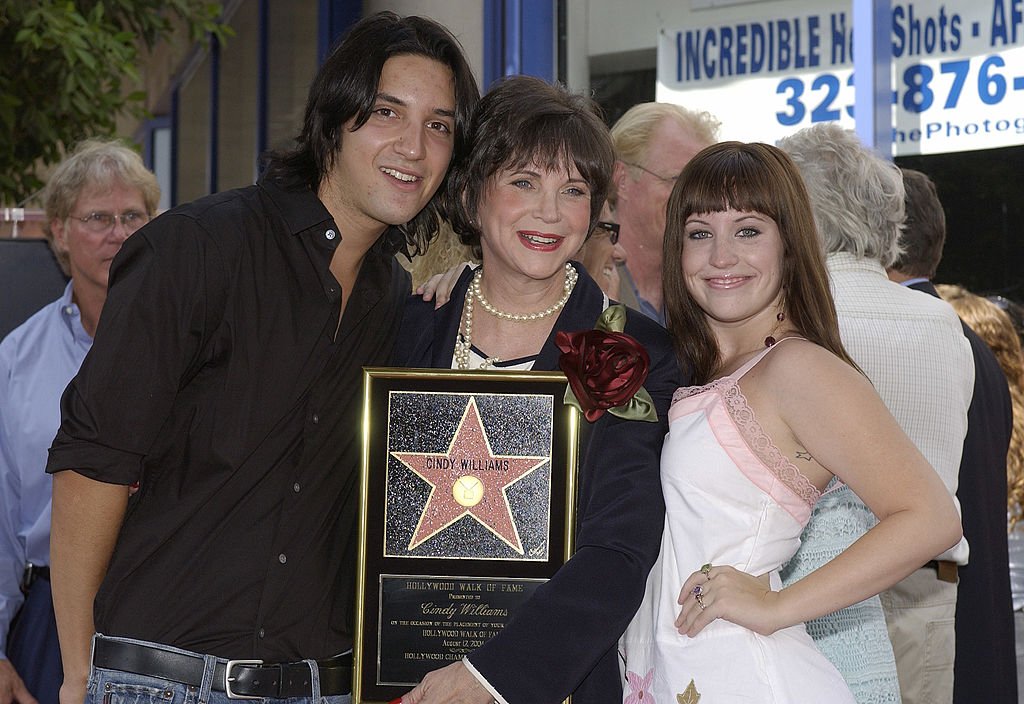 Cindy Williams (C) poses with her son Zachary Hudson and duaghter Emily Hudson at the ceremony honoring her and actress Penny Marshall each with a star on the Hollywood Walk of Fame on August 12, 2004. | Source: Getty Images
Meanwhile, half-daughter Kate, birthed by Hawn, who is now an accomplished actress herself, is seeking to reunite with her siblings since she has barely spent time with them over the years.
Since they are older, Kate believes it would not hurt to get together and connect. The actress explained there had been a lot of talk about troubled relationships, and it looks like they are not doing anything about it.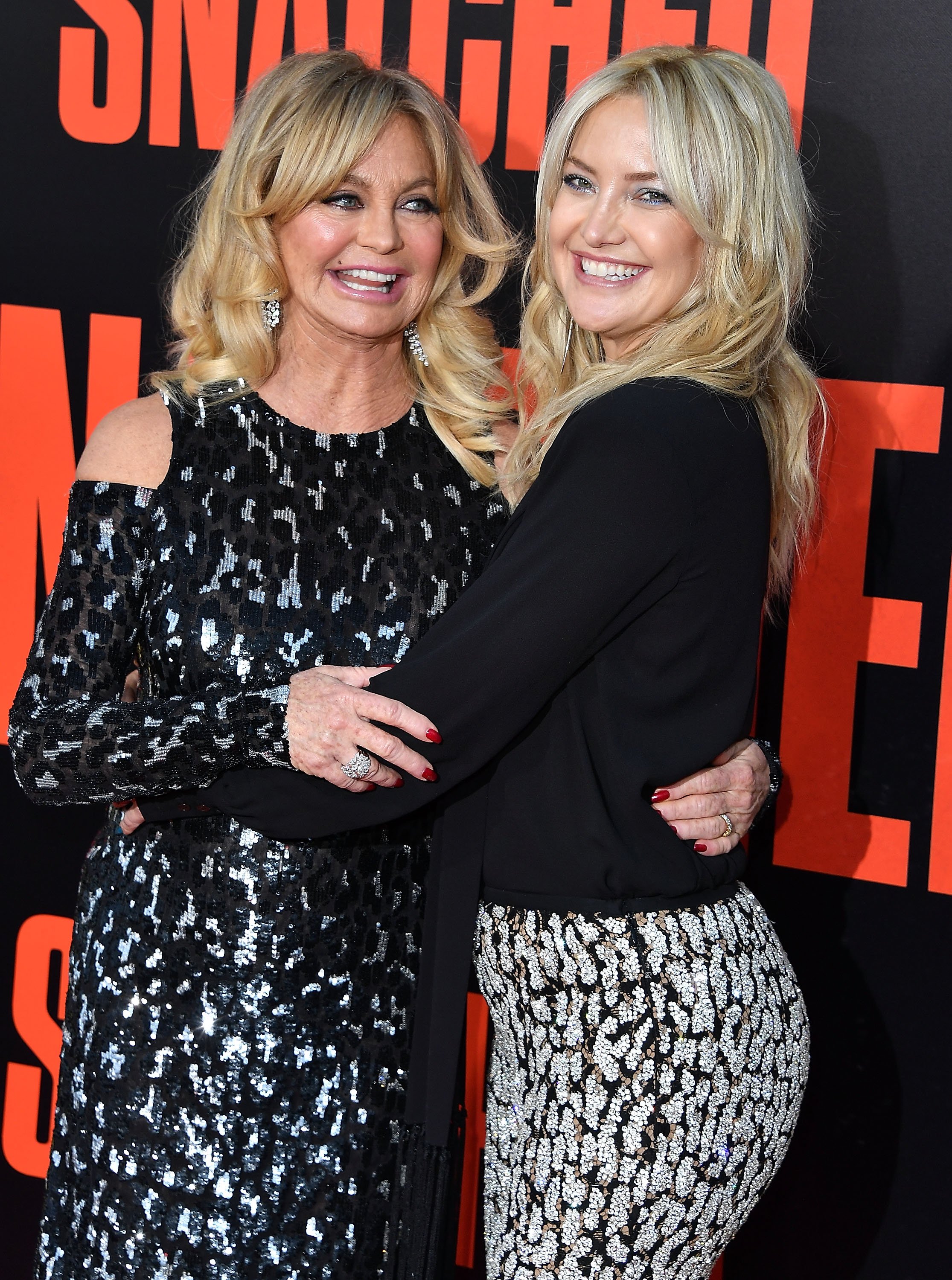 Goldie Hawn and Kate Hudson arrive at the Premiere Of 20th Century Fox's "Snatched" at Regency Village Theatre on May 10, 2017. | Source: Getty Images
The actress had been thinking a lot about all her siblings and would like to meet and connect with them all. Hopefully, they will make that happen very soon.
Please fill in your e-mail so we can share with you our top stories!