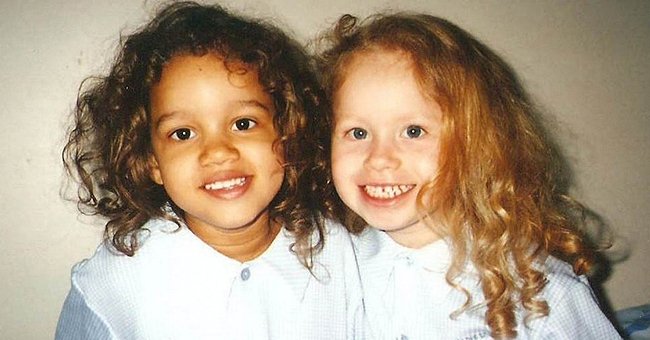 Lucy and Maria Aylmer | Source: Twitter.com/933FLZ
Twin Girls Born with Different Skin Colors Grow Into Beautiful Women
British sisters Lucy and Maria Aylmer were born as biracial twins, but the pair explained nobody believed they were twins until they showed their birth certificates.
British sisters Lucy and Maria Aylmer have lived most of their lives having to convince people they are, in fact, twins. The pair, born to interracial parents, have very distinctive physical features.
As a result, it is near impossible for people to understand their stories because not only do they not look like they have the same parents, it's also hard to believe they were born at the same time.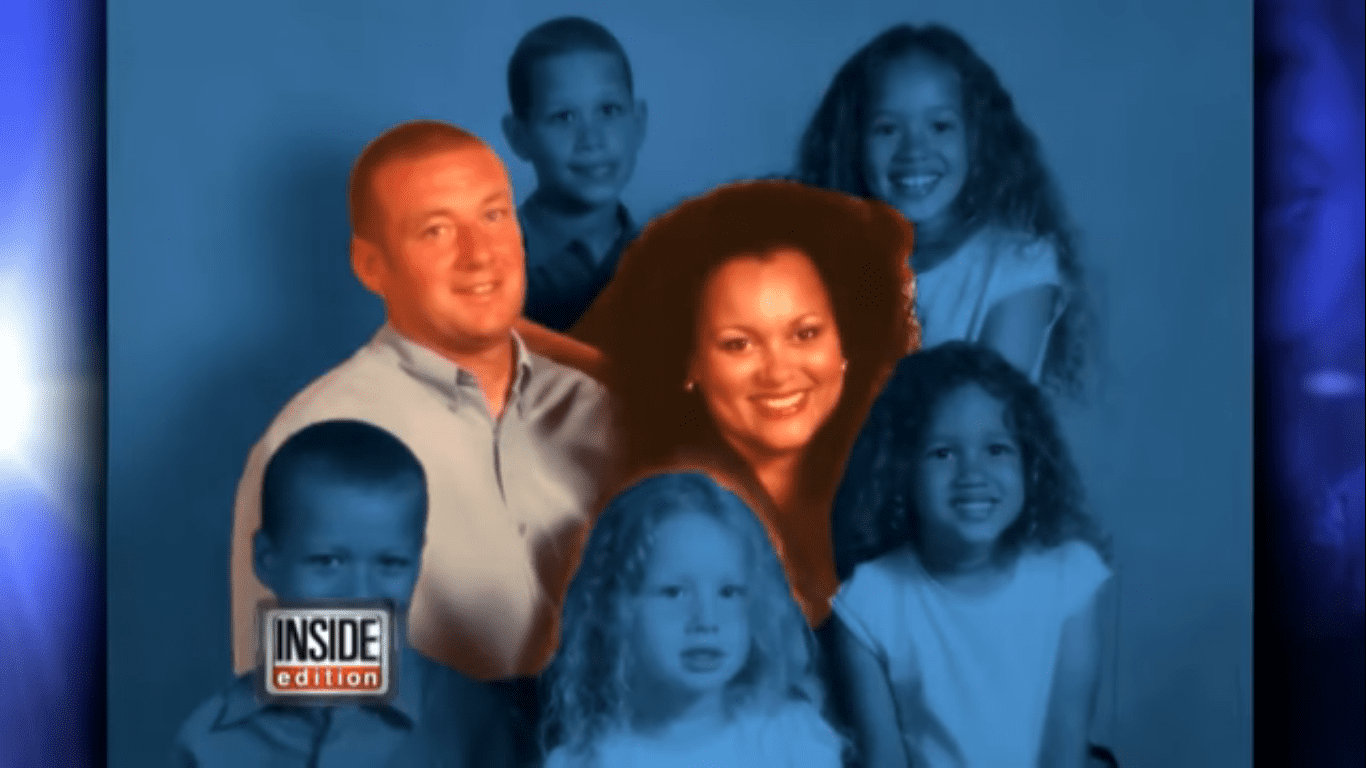 Lucy and Maria Aylmer with their parents and older siblings at a young age. | Source: Youtube.com/Inside Edition
Lucy has straight red hair, a fair skin tone, and blue eyes, while her twin sister Maria has dark skin and brown eyes.
In January 1997, British man Vince and his half-Jamaican wife Donna Douglas were shown their twin daughters for the first time, and the couple could not believe their eyes.
Their kids had different skin colors and hair even though they were twins. One had very fair skin and red hair, while the other had a caramel skin tone with dark hair.
The new mother could not have envisaged such a scenario and was left speechless. According to Lucy, it was such a shock to their mother because it had been impossible to determine her children's skin tone before birth.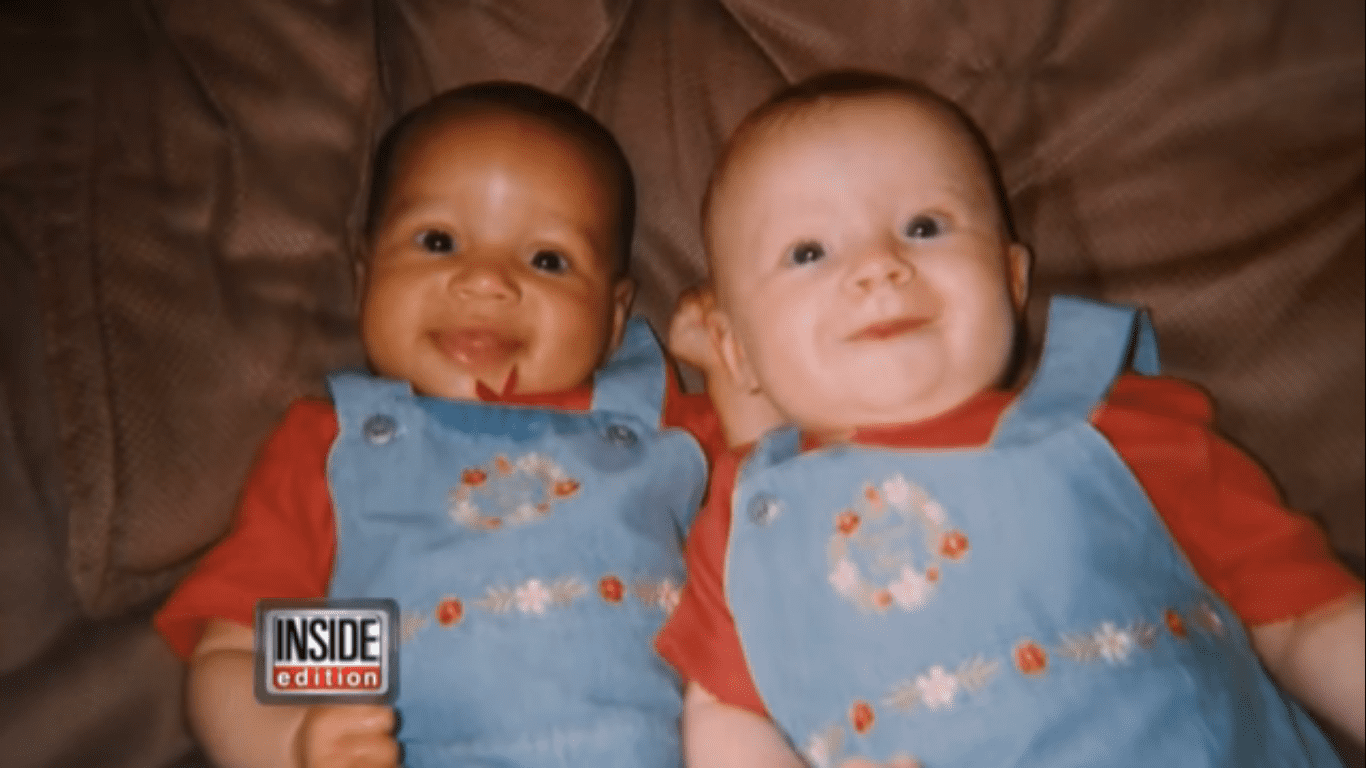 Lucy and Maria Aylmer shortly after birth. | Source: Youtube.com/Inside Edition
Their mother had no idea what to do, and her kids were so different that when the midwife handed them to her, she was left dumbfounded.
The pair clarified that no one ever thought they were twins, and even when they wear similar dresses, they still do not look like sisters.
THEIR JOURNEY INTO ADULTHOOD
Lucy and Maria described that most people find it difficult to believe they are twins since they are black and white.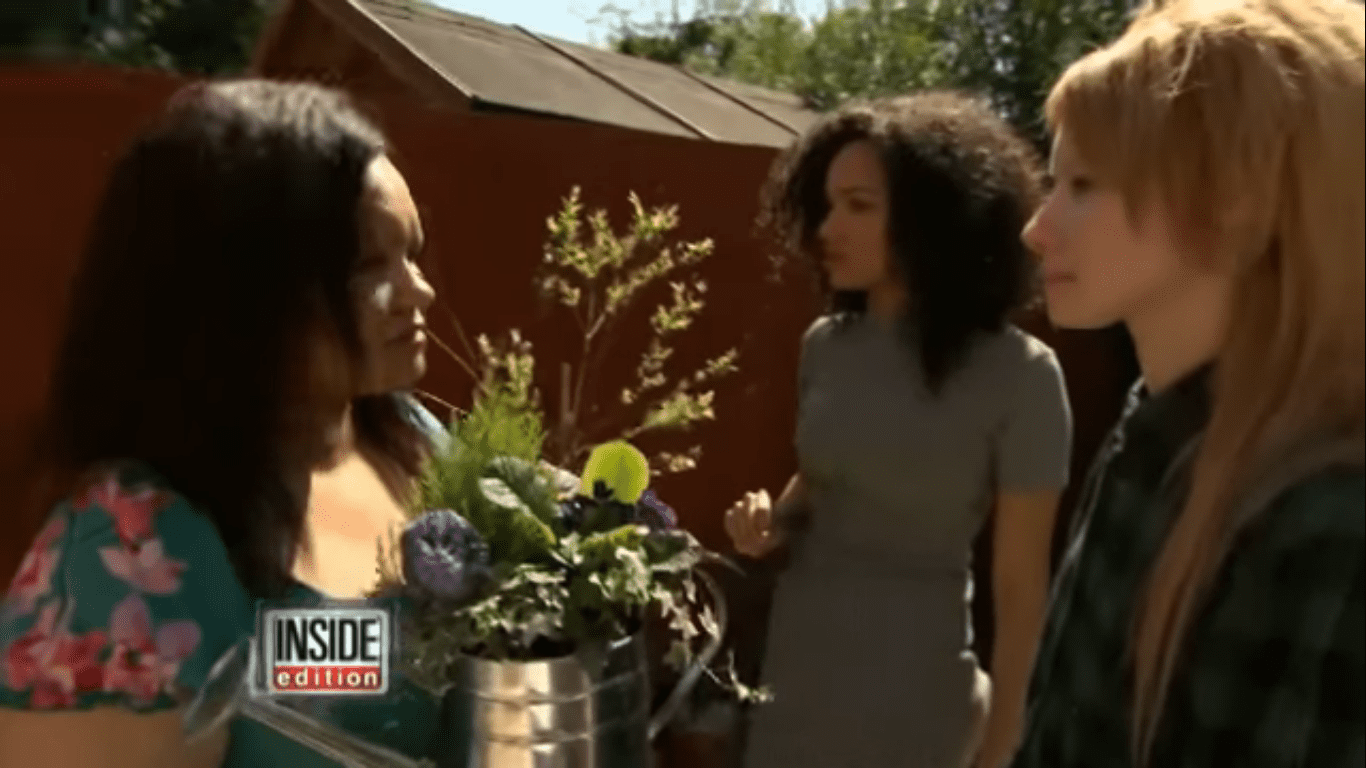 Lucy and Maria Aylmer with their mother. | Source: Youtube.com/Inside Edition
Lucy, who has a very fair complexion and is red-haired, explained that one of the positives of not being identical to her twin sister is that people did not confuse them for each other when they were at school. She declared:
"Most twins look like two peas in a pod — but Maria and I couldn't look more different if we tried. We don't even look like we have the same parents, let alone having been born at the same time."
The twins not only have different looks; they also differ in personalities. Maria, who has brown hair with a caramel complexion, studies Law and Psychology at Cheltenham College, while Lucy studies Art and Design at Gloucester College.
The twins, who also have three older siblings -- George, Chynna, and Jordan -- explained that the contrasting skin color trait is evident in their older brothers and sisters.
The twins, who are now older, declared that their bond keeps getting stronger even though they still look different. The sisters are also proud to be twins, and Lucy loves notifying her friends at college about having a biracial twin.
Please fill in your e-mail so we can share with you our top stories!