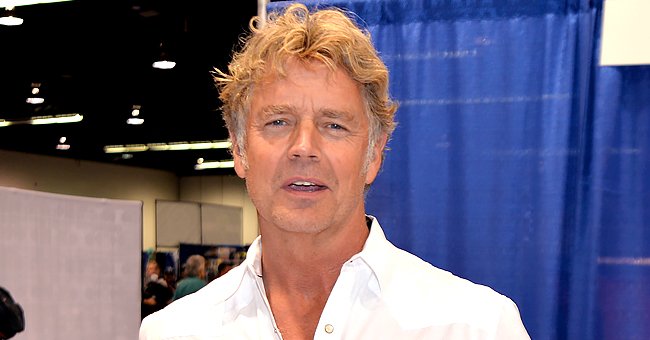 Getty Images
John Schneider Nursed His 'Miracle' Wife Back to Health after Discovering She Would Not Live Long
John Schneider found love again after a twenty-one-year failed marriage. Sadly, his second wife had health challenges that nearly cost her life. Schneider nursed her back with love and faith, and they have been inseparable since.
John Schneider is one of the most renowned entertainers in the entertainment industry. He is a great actor who has also captivated his audience with his singing skills.
Schneider's most notable role remains Beauregard "Bo" Duke in the 1979 hit comedy series "The Duke of Hazzard." Before appearing on the show, he bagged a minor role in "Smokey and the Bandit."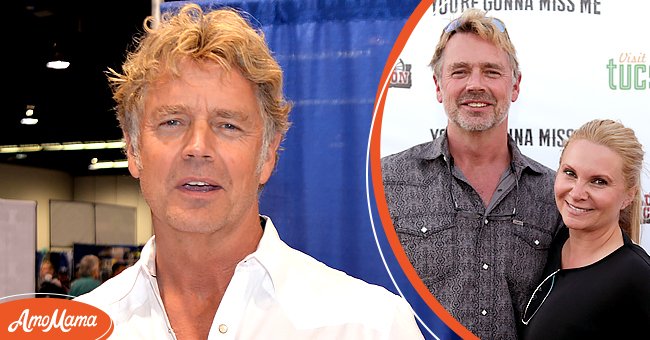 A portrait of Actor John Schneider [left], John Schneider and his wife, Alicia Allain [right]| Photo: Getty Images
The actor became acquainted with acting at age 8. He worked in local theaters, and despite being raised by a single mom, following his parents' divorce, Schneider maintained zeal until his big break in 1979.
He has been in a series of on-screen productions and experienced overwhelming success in Hollywood and the music industry. Schneider's songs have topped the charts as a country musician, including "I've Been Around Enough To Know."
Now 61, Schneider is living his best days with the love of his life. Unfortunately, this did not come at a low price.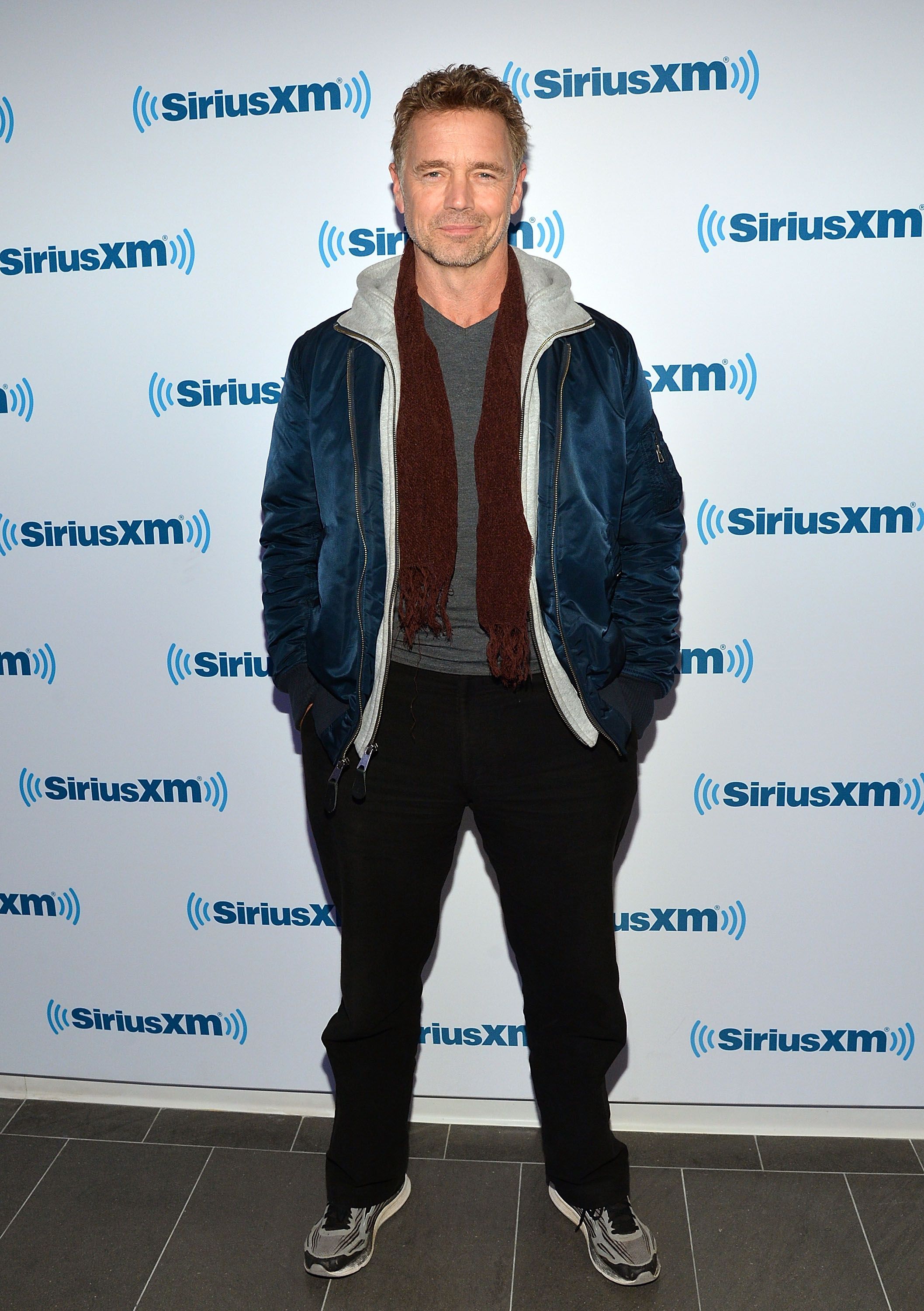 John Schneider visits SiriusXM Studios on December 3, 2014. | Photo: Getty Images
HOW HE MET HIS BEAUTIFUL WIFE
John Schneider and his wife, Alicia Allain, began their journey after his divorce from his first wife of twenty-one years. In a second attempt at love, he was lucky enough to find a business and life partner in Allain, a producer and hairstylist.
The couple met in 2014, the same year Allain thought about her comeback to the film industry after a long break. She looked around and eventually partnered with John Schneider Studios. In 2020, Allain explained that they both worked in the movie and music industries during a recap of how they met. According to her:
"John and I met about five years ago and did about seven or eight movies together. Then we got back into the music industry and did about 110 songs. Just a few, right?"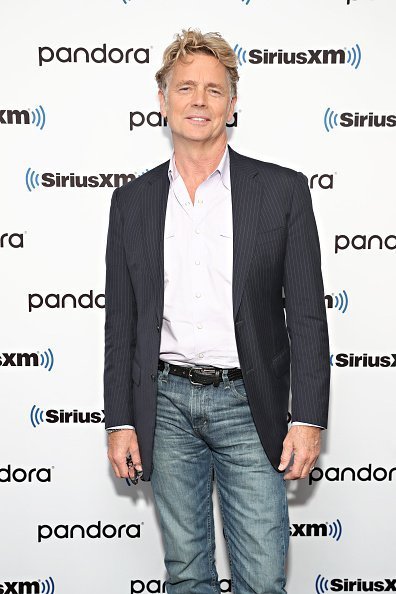 Actor John Schneider visits the SiriusXM Studios on November 26, 2019 | Photo: Getty Images
Before their love story and partnership, Allain
a dinner date with Schneider in New York. Unfortunately, the actor got lost when his GPS broke on the way to the venue. He almost didn't make it to the dinner.
After meeting, they agreed to work together and formed an inseparable bond. Their relationship became romantic in 2015. Allain confessed that the actor's looks and intelligence are breathtaking.
Schneider also admires his wife. During their dating years, the musician explained that his wife was his partner in everything, adding that she believes in him so passionately, which makes them right for each other.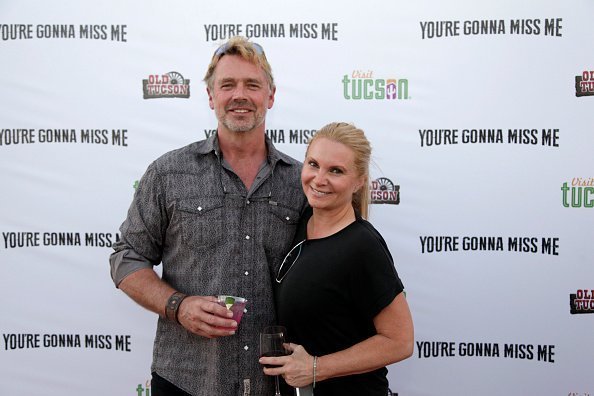 John Schneider and Alicia Allain attend "You're Gonna Miss Me" premiere sponsored by Visit Tucson on May 13, 2017 | Photo: Getty Images
Despite noticing their perfect traits and likeness, the pair did not wed until 2019. At the time, Schneider was still in the process of his divorce from Elvira Schneider.
Because of that, the wedding was an intimate affair hosted in the barn at John Schneider Studios and done "before God." The couple intended to make it legal after the divorce.
Still, it was a memorable ceremony with family and friends in attendance. The producer adorned a sleeveless dress, while the groom complemented her in a tan suit, paired with a gold printed tie.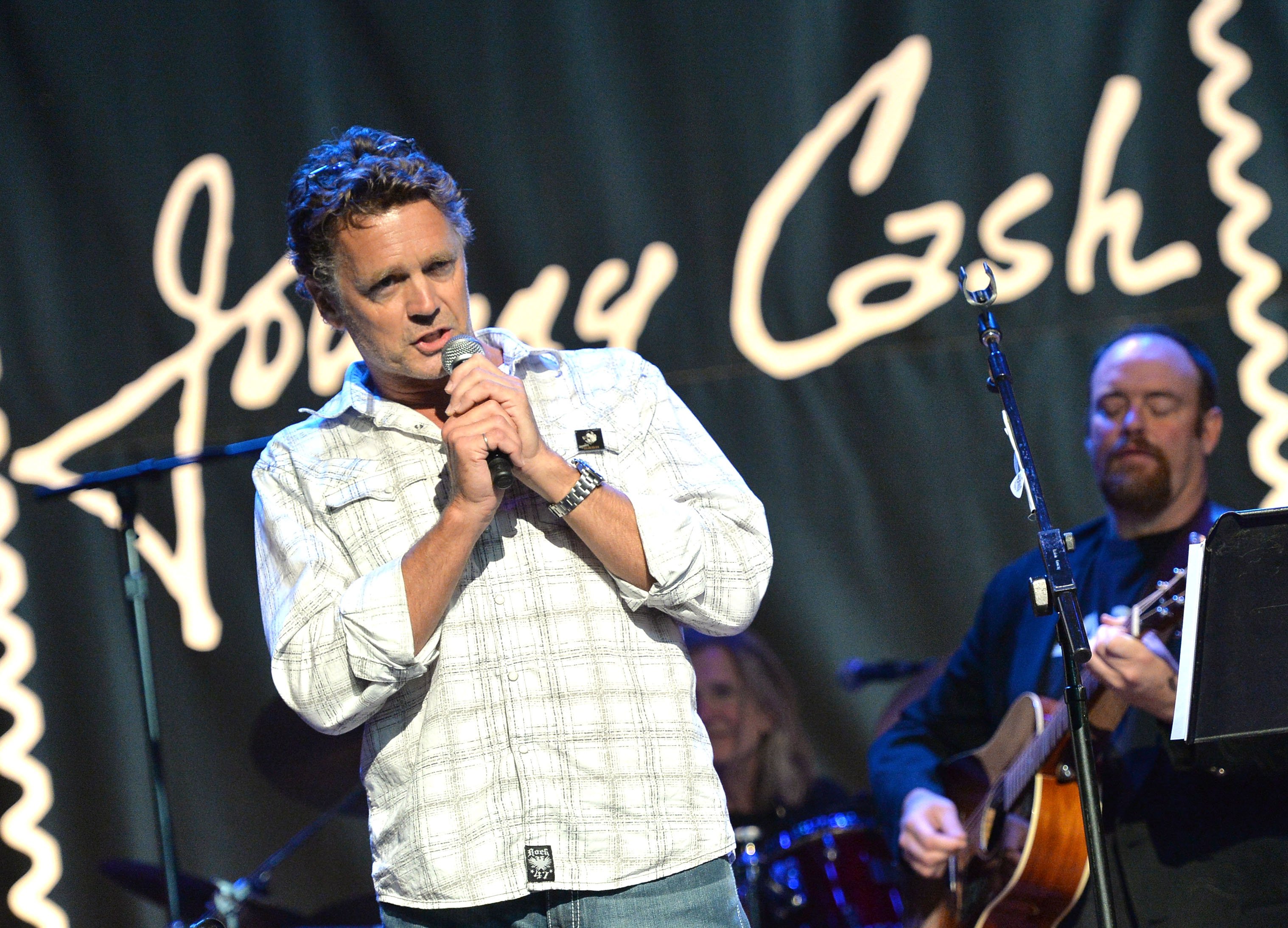 John Schneider and John Carter Cash perform at the Johnny Cash Limited-Edition Forever Stamp launch at Ryman Auditorium on June 5, 2013 | Photo: Getty Images
SCHNEIDER ALMOST LOST HIS WIFE & NURSED HER BACK TO HEALTH
Shortly after settling into married life, Allain was diagnosed with stage 4 HER2 negative cancer. She was given two years to live, as doctors explained that she already used three out of her five-year shelf life.
Despite the diagnosis, the couple did not give up on searching for solutions. Finally, they met a dermatologist and were neck-deep in numerous researches.
Allain was conscious about improving her health; this led her to follow a rigid diet including keto, using CBD oils and minerals. Miraculously, her first PET scan showed improvement. She said the treatments had made her body light up "like a Christmas tree."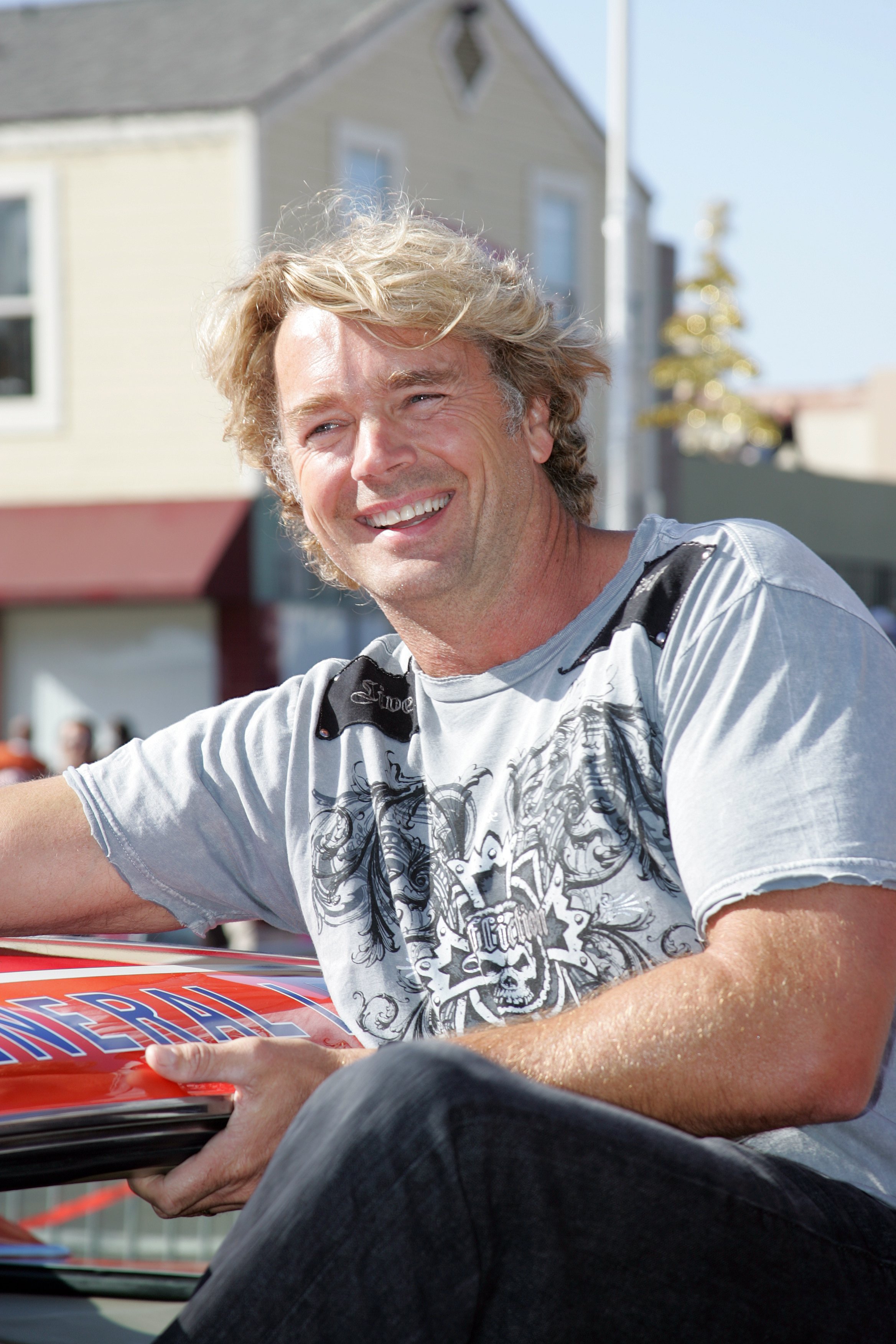 John Schneider at the 2007 Mother Goose Parade in El Cajon California | Photo: Shutterstock
Aside from the ketogenic diet and supplements, the couple's faith played a vital role in Allain's recovery. Like work, they partnered in prayer and continued to work aggressively to attack the disease.
Schneider admitted that their plan worked after his wife was considered cancer-free, but he gave credit to the use of minerals and diet change while sharing a hint on how to battle the disease. In his words:
"I believe the change in lifestyle gave the medicine a platform in which to work. If you are making the body healthy so that it can fight the cancer along with the medication, then you have a medicine for success."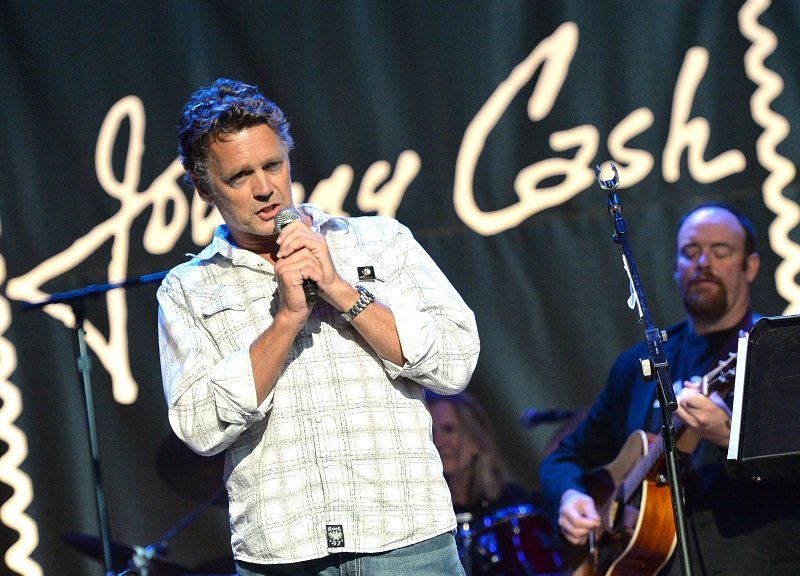 John Schneider on June 5, 2013 in Nashville, Tennessee | Photo: Getty Images
THEIR RELATIONSHIP BECAME STRONGER THAN EVER
Undoubtedly, Allain was thrilled after learning that she beat cancer. With no clock counting her life span and a healthy body system, the producer shared a heart of gratitude towards her doctors and husband. She added that God was also helpful.
Following the cancer battle, the couple has become closer. The actor, who loved his partner through her health scare, stated that they had been through the worst and emerged stronger because of the experience.
He urged cancer patients to take charge of their life even though the diagnosis can be tragic. He opined that playing a role in their recovery is essential. Schneider said:
"You need to be your own advocate and make a decision on the trajectory and stick to it."
THE SCHNEIDERS ARE GIVING BACK TO THEIR COMMUNITY
After emerging victorious from a threatening illness, the couple has proven that nothing can damage their love for each other. This love is not restricted to their relationship but also their community.
For example, in 2021, the couple tried to help Tennessee flood victims after the natural disaster claimed lives and properties.
They set up an 18-wheeler at three points and filled trailers with different relief items, including non-perishable foods, paper towels, and hygiene items. They could relate to the losses since they were also victims of the Louisiana flood in 2016 that carted away their home and studio property.
Apart from helping flood victims, the actor has created the "Children's Miracle Network," a charity for children's hospitals across the county. He partnered with Marie Osmond, Mick Shannon, and Joe Lake. This is one of his exciting projects, and Schneider confessed that:
"I'm very proud of that. It has saved lives. It's an unarguable truth that children deserve good health care regardless of their families' ability to pay."
So far, Schneider has amassed about five billion dollars for children's hospitals and hopes to do more. The charity is over three decades old and has continued to grow.
While Schneider works on getting kids good health care, he is also present for his wife and has proven to be a formidable teammate.
Please fill in your e-mail so we can share with you our top stories!