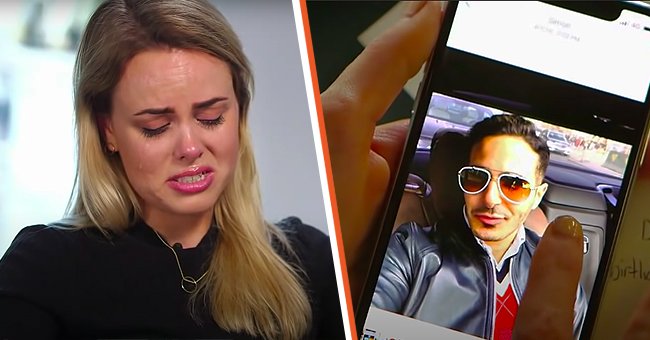 youtube.comABC News
Who Is Cecilie Fjellhøy? Meet the Woman Who Claims She Was Conned Out of $200k by Simon Leviev
Cecilie Fjellhøy, whose story is told in Netflix's "The Tinder Swindler," admitted she is still emotional about her past and the events surrounding the man she once believed loved her.
Netflix just released a new documentary called "The Tinder Swindler," about a man named Simon Leviev (born Shimon Hayut) who allegedly conned women out of large sums of money to fuel his lavish lifestyle.
One of those women was a Norwegian grad student Cecilie Fjellhøy. She met Hayut through the dating app Tinder while working on her thesis on Digitial Experience design in London through Hyper Island.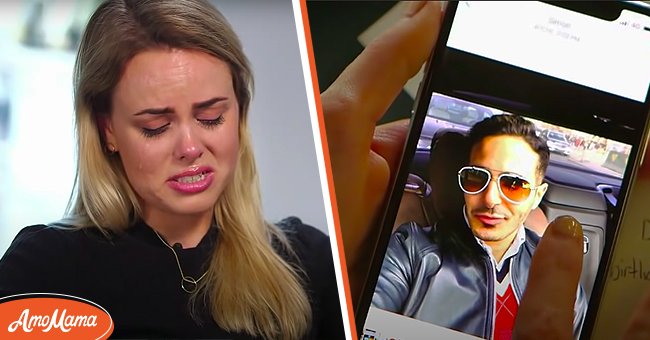 Cecilie Fjellhøy got emotional during an interview with ABC news 2019 [Left] A photo of Shimon Hayut AKA Simon Leviev [Left] | Photo: YouTube/ABC News
Fjellhøy quickly found herself falling for Hayut, who claimed he was the
of a diamond dynasty and son of the Israeli-Russian "king of diamonds" Lev Leviev.
After a whirlwind romance that featured a first date trip to Bulgaria on a private jet, lavish flower deliveries, expensive hotels, Hayut told Fjellhøy that he needed her help. He asked her to take out a loan and send him her credit card.
Fjellhøy agreed because she believed Hayut was in danger. After all, as an alleged diamond dealer, he had enemies who wanted to hurt him and, worse, wanted him dead.
So after Hayut sent her photos of his bodyguard injured in a hospital, she wanted to do all she could to help him, which allowed him to allegedly con her out of $200K. He used the money to continue his expensive lifestyle and court his next victim.
Once Fjellhøy realized what had happened, it was too late. The hardest part of the ordeal was Hayut was not the man she thought she knew and loved instead; he had just done something incredibly evil.
The young woman found herself in a dark place and experienced suicidal thoughts. She spent time in a psychiatric ward because she did not see a way out of the situation.
Fortunately, Fjellhøy and the other women he conned have been able to patch their lives together. They worked with Netflix to create "The Tinder Swindler" to raise awareness about their experiences.
The women, Fjellhøy, Ayleen Charlotte, and Pernilla Sjoholm, shared on their GoFundMe campaign that they have received a lot of positive feedback and compassion following the documentary's release.
Fjellhøy is also the founder of a non-profit called action:reaction. The non-profit helps other people who have experienced fraud and provides mental health and legal resources. So far, Fjellhøy has set up the organization in her home country, Norway, but has hopes to expand into England.
Although the horrible experience might be a few years behind her, she is still emotional about it. Fjellhøy explained to the Evening Standard that while watching the documentary back, she had to rewatch her trauma, which was "painful."
The most challenging part of the Netflix documentary was having to speak fondly of Hayut (a person she "hates") while retelling the beginning (their first kiss, first date) of the relationship. She added she feels sad that he never existed.
Fjellhøy seems to be slowly moving on and is using her experience to warn other women about confidence fraud and raise awareness about the issue. Her story is similar to Anna Delvey, who conned people out of thousands of dollars pretending she was a German heiress.
Please fill in your e-mail so we can share with you our top stories!