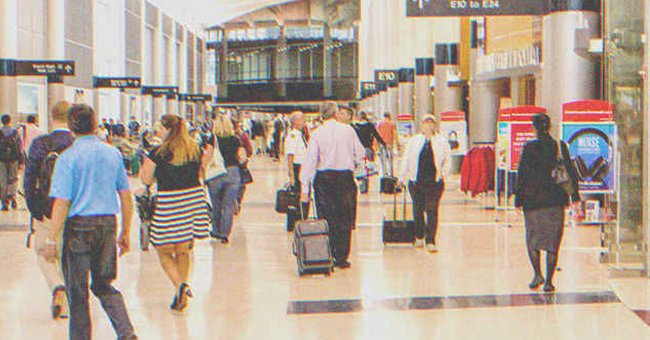 Shutterstock
Man in Airport Averts Woman from a Plane Crash, 23 Years Later They Meet at the Same Place — Story of the Day
A woman gets upset after missing her flight due to a stranger, but she later realizes it was all for the best. She wants to thank him but doesn't know how to reach him until fate brings them back together 23 years later.
Debra was looking forward to returning home to her husband after a vacation at her in-laws' house in Virginia, but her flight was delayed by an hour due to bad weather. "Really? AN HOUR!" She sank into a seat in the airport lounge, frowning at the announcement.
Debra's stay at her in-laws' place had not been pleasant. Her mother-in-law was continuously ridiculing her for being unable to have children, and Debra wanted to return after only a week. She'd asked Gilbert, her husband, to cut their trip short, but all he'd answered was, "Calm down, babe. Don't take anything personally. You know mom doesn't mean to hurt you!" And he'd left her alone with them because he had to leave early for a crucial business meeting.
Now that Debra was alone at the airport, every minute felt like an eternity to her. She was flipping through the pages of her favorite novel when a male voice interrupted her. "Do you mind if I sit here, miss?"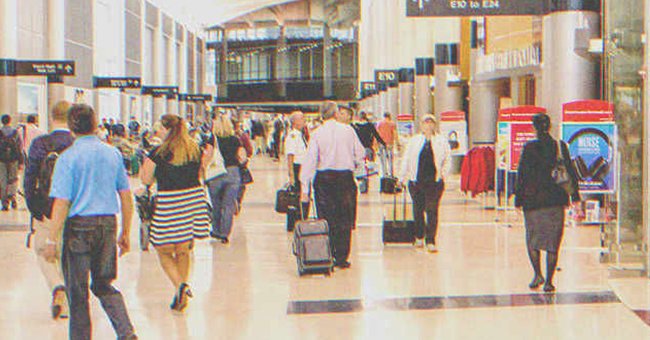 Debra's flight was delayed | Photo: Shutterstock
"Yeah, go ahead," she replied, unfazed, her gaze fixed on her book.
Unfortunately, while the man was sliding into his seat, he accidentally spilled coffee on Debra's skirt, which sparked her rage in an instant. "What's wrong with you? Are you out of your mind?" she yelled, causing all heads to turn.
"Oh! I'm very sorry," he quickly apologized, offering her a tissue.
"Just go away! Your stupid tissue isn't going to change the fact that you've ruined my favorite skirt!"
"Look, I - I..." he'd just begun speaking when Debra walked away to the restroom.
The man looked around, embarrassed, and then took a seat. When Debra returned, he apologized once more. "Look, I honestly didn't mean to do it. It was just an accident."
"I'm sorry, too," Debra replied, having calmed down a little. "I was just thinking about something and lashed out. I should not have done that. Hi, I'm Debra - Debra Brown"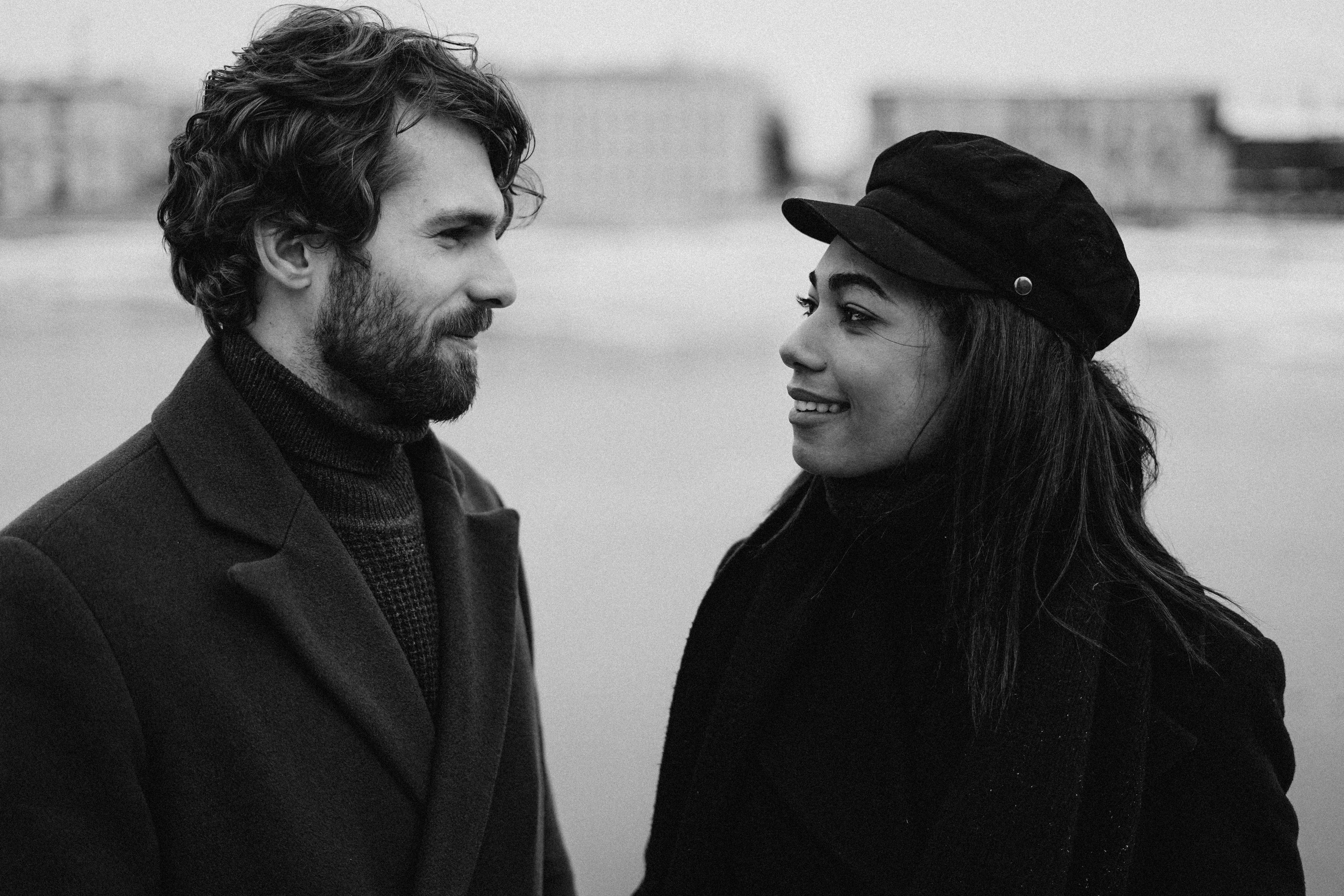 Debra apologized to Howard | Photo: Pexels
"Howard Smith. Sorry again, Debra. I really didn't mean to. You...umm...off to see your husband?"
"How did you know…I mean…"
"You're wearing a wedding ring, but you're all alone at the airport. You wore your favorite skirt. You have flawless make-up, and your hair looks like it was done in a salon. So you're either off to see him, or you're going to meet someone special."
"Woah, that's an interesting observation. I'm guessing you're a detective?"
Howard laughed. "I wish! I'm just a struggling lawyer."
"So, you got anyone special, Mr. lawyer?"
"I must say, your husband is a lucky man! He's got a gorgeous wife. Not everyone's got that luck, especially those of us who end up spilling coffee on a beautiful woman."
Debra blushed. "I'm actually surprised how you're not seeing someone!"
"Well, I have a girlfriend, but I can't say she's the "special one." Anyway, how about having some coffee while we wait for the flight? Let me make it up to you. After all, I ruined your dress. If you don't mind…."
"Umm…Sure!" she said, giggling.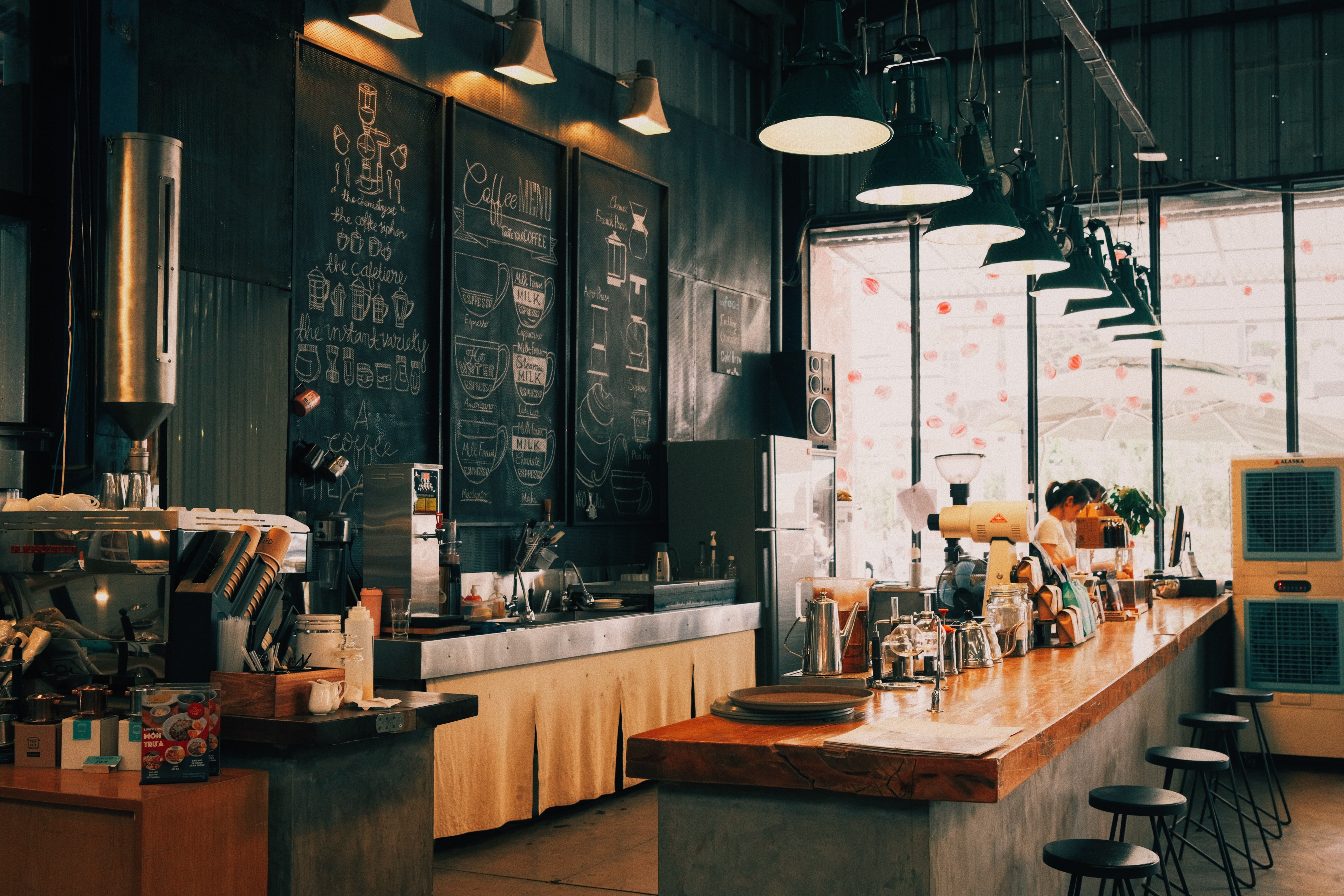 Debra and Howard went to a coffee shop | Photo: Pexels
Debra and Howard walked to a coffee shop at the airport, and while they were sipping the hot cappuccino, Debra had been so preoccupied with talking to him that she didn't notice when her flight's boarding announcement was made. When she glanced at her watch, she realized she was late! She dashed to her boarding gate, but it was pointless. The plane had already taken off, and she'd have to wait another 3 hours to go home!
"Dammit! How could I....ugh, this is the worst day of my life," Debra grumbled as she proceeded to inquire about the next flight.
"Calm down, Debra! It's all right. You can easily get another flight," Howard tried to reassure her, but his words infuriated her even more.
"You can relax because you didn't have to go through hell last month! You don't understand! My husband is waiting for me! It's because of you that I missed my flight!"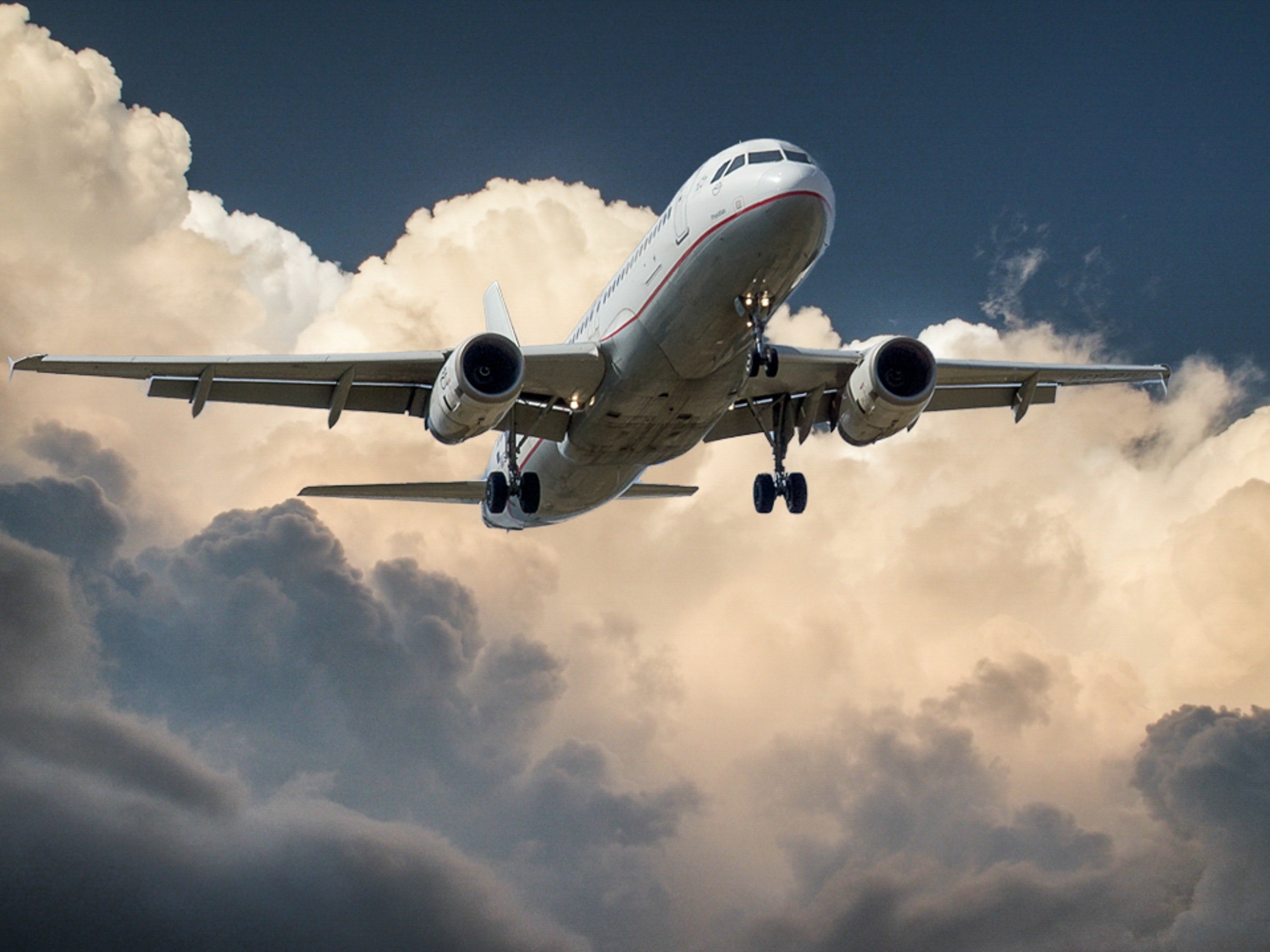 Debra missed her flight | Photo: Pexels
"Well, I'm not sad about it," Howard naively laughed. "I mean, I get to spend time with a gorgeous woman! Listen, let's finish the coffee first, and then..."
"Are you crazy, Howard? I've missed my flight, and all you can think about is a stupid coffee?"
"Woah! Chill! I was just kidding!"
"You really think it's funny? Back off, Howard! I swear you're such a jerk!" Debra muttered as she walked away. But Howard didn't leave her.
"Okay! I apologize! Look, I also missed my flight and now have to wait 6 hours for the next one."
He talked to her patiently until she calmed down. And he waited with her for the next three hours before she boarded her flight. As she walked away, she felt a strange fondness for him – possibly an infatuation – but she knew there was something in her heart for the silly flirt Howard was.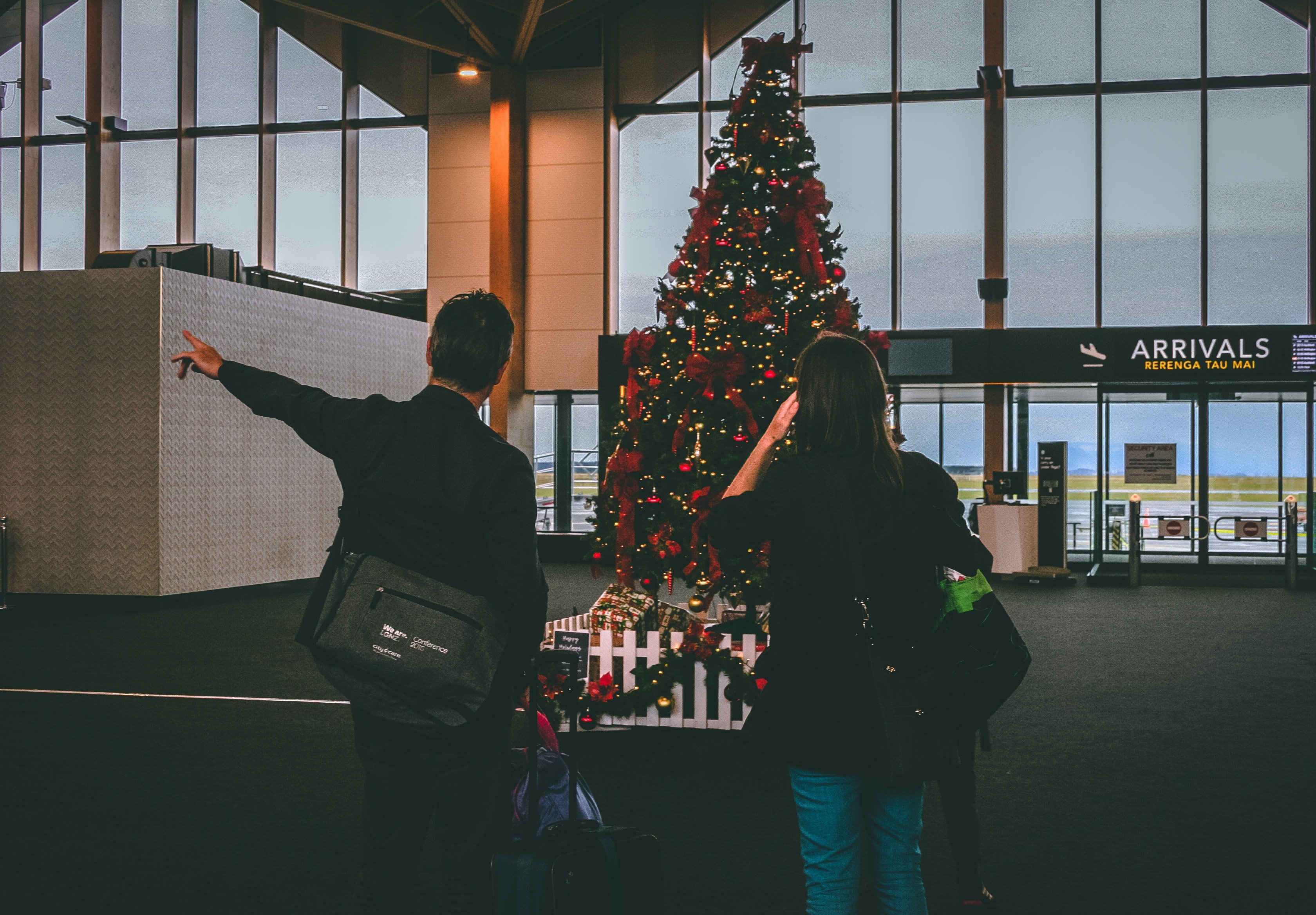 Howard waited with Debra until she boarded her flight | Photo: Pexels
When she eventually got home that night, she collapsed on the living room sofa, exhausted. Gilbert had informed her that he would be late and asked her not to wait for him. After a while, she unpacked her luggage and switched on the TV as she prepared something to eat.
Suddenly, the headlines on a news channel grabbed her attention. "Oh my goodness! Howard!" she whispered as she read the news that the flight she'd missed had crashed. She wanted to thank Howard for saving her life, but she didn't know how to. She didn't even exchange numbers with him. "I wish I had!" she thought as she glanced at the reporter on the TV who was repeating the news.
Debra was at the airport, waiting to board a flight back home after visiting her in-laws. She'd been seeing them every year for the previous ten years, ever since Gilbert died of a heart attack. Her mother-in-law hadn't gotten any nicer to her over the years, but she wasn't as rigid as she used to be.
Tired of waiting for her flight, she decided to grab a cup of coffee and head to her favorite coffee shop. "One Americano, please," she told the shop assistant with a smile as she rummaged through her purse for her credit card.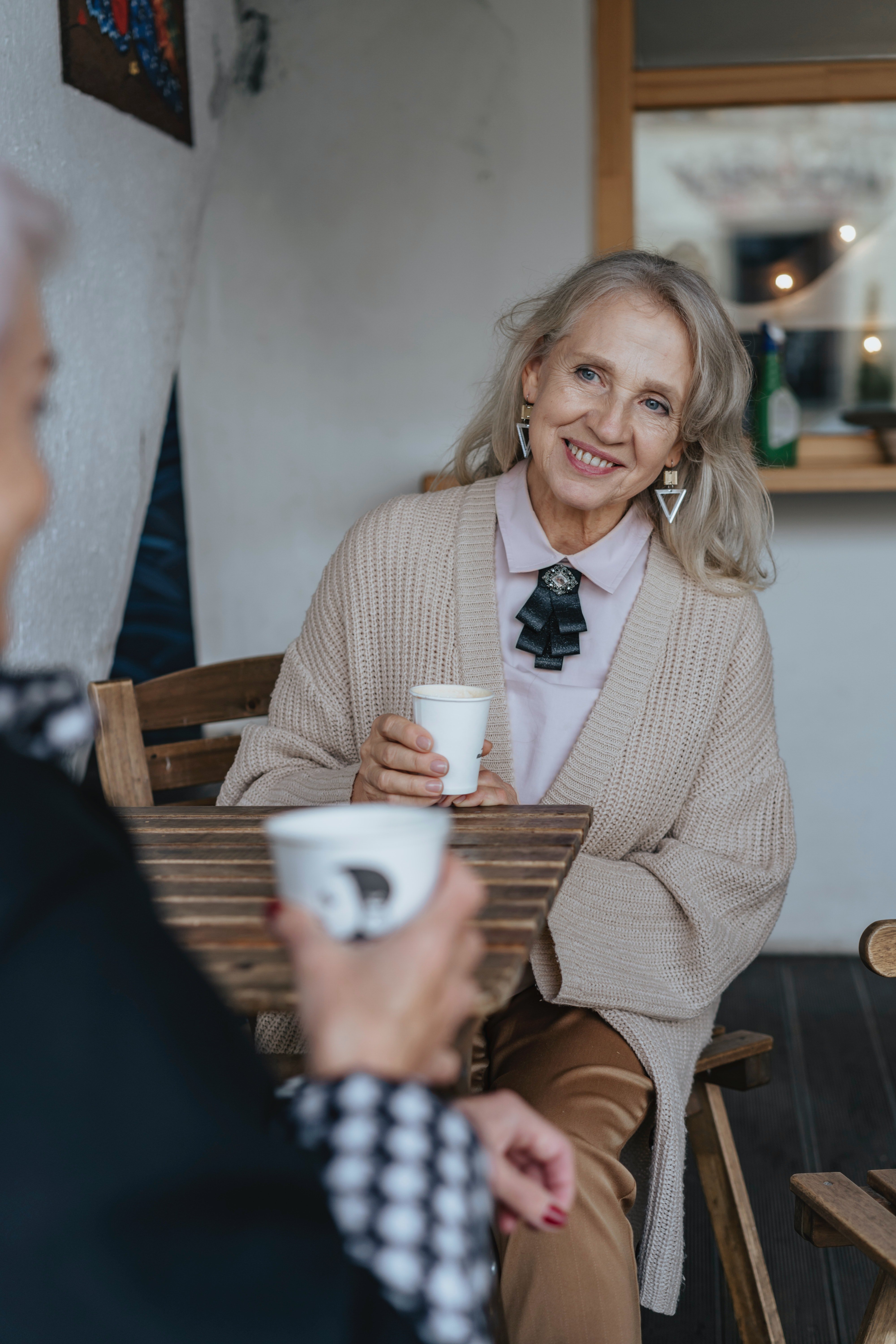 Debra decided to have coffee while she was waiting for her flight | Photo: Pexels
Suddenly, her purse fell off, but a kind man came in to assist her. "Oh, thank you so much..." she had barely started to say when the man cut her off.
"Debra? Oh my goodness!" he said, his gaze fixed on her. "Is that really you?"
Debra didn't recognize him at first. "I'm sorry, have we met before?"
"Remember the guy who spilled coffee on you?"
"Howard? Howard Smith? Oh my God!" Debra flushed. "I'm sorry, I didn't recognize you at all! You look so different!"
"Sorry to interrupt you, ma'am, your coffee," the shop employee said.
"Oh, that's on me!" Howard stated and handed his credit card.
"You didn't have to, Howard. Thank you very much."
"That's alright! Didn't expect I'd see you here again."
"Actually," Debra said after a brief pause. "I wanted to thank you for last time, Howard. That day I missed my flight, and I was angry, you saved my life."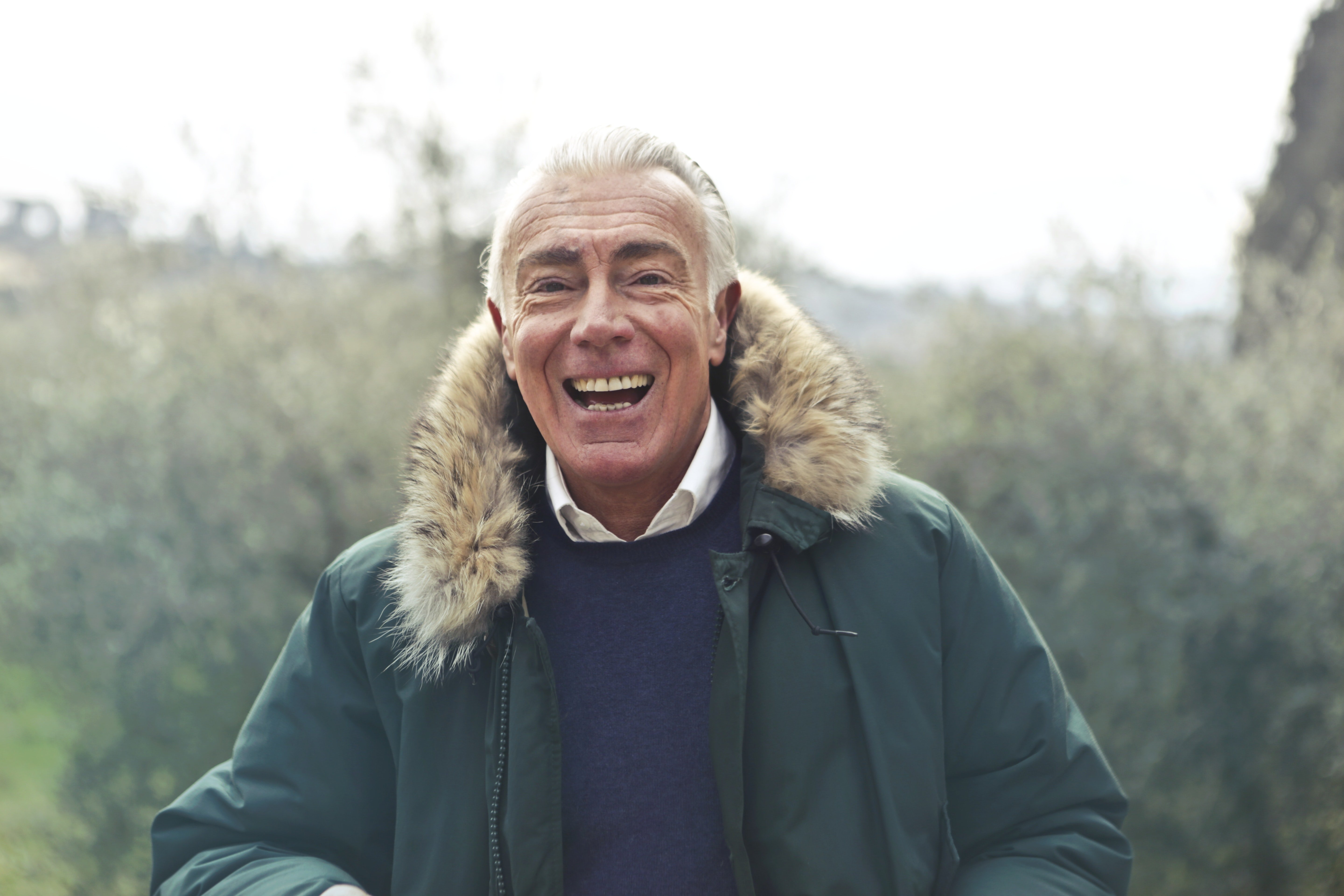 Howard met Debra again | Photo: Pexels
"Oh, the crash... I was so glad you missed the flight that day too. But remember how angry you were at me?" He burst out laughing.
"I'm sorry. Actually, let me make it up to you this time. Are you free tonight?"
"But what about your flight?"
"It's okay. Just tell me if you're free."
"Well, I was….Umm, yeah…I am," he replied. Debra suggested they could have dinner together, and he nodded.
As they walked out of the airport to a nearby restaurant, Howard couldn't take his eyes off her. He stared hopelessly at her, and she smiled shyly as she caught him staring at her. Her lovely hazel eyes and bright grin had not altered at all, and her face, albeit etched by a few lines from the passage of time, still looked stunning, Howard thought.
When they arrived at the restaurant, he pulled out a chair for her. "Thank you," she said, smiling. The waiter served them wine, and they spent the evening talking about their lives.
Debra told him about Gilbert's demise, and Howard explained how his wife had left him with their kids for a rich man. Their grief somehow helped them connect, and while jazz music played in the background, they grasped each other's hands and proceeded to the dance floor, kissing each other passionately, promising to be together till the end of their lives.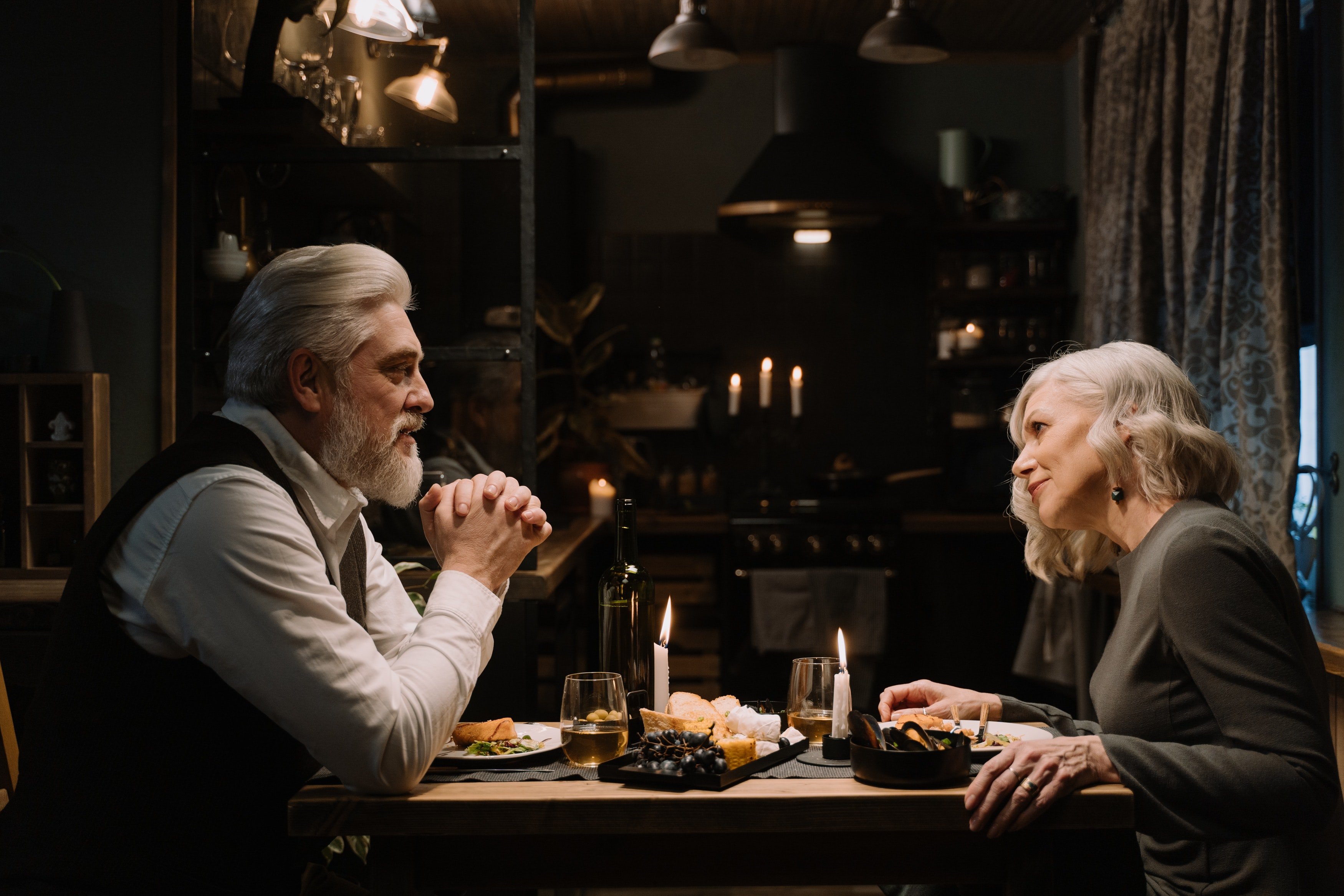 Howard and Debra had a wonderful dinner date | Photo: Pexels
What can we learn from this story?
There's a little good in everything that happens in life. Debra was upset when her flight was canceled, but it saved her life.
Some accidents are indeed beautiful. Debra met Howard by chance at the airport, but they eventually became a couple.
If you enjoyed this story, you might like this one about an 18-year-old dancer who cut her parents off her $3 million prize money.
This account is inspired by our reader's story and written by a professional writer. Any resemblance to actual names or locations is purely coincidental. All images are for illustration purposes only. Share your story with us; maybe it will change someone's life. If you would like to share your story, please send it to info@amomama.com.
Please fill in your e-mail so we can share with you our top stories!