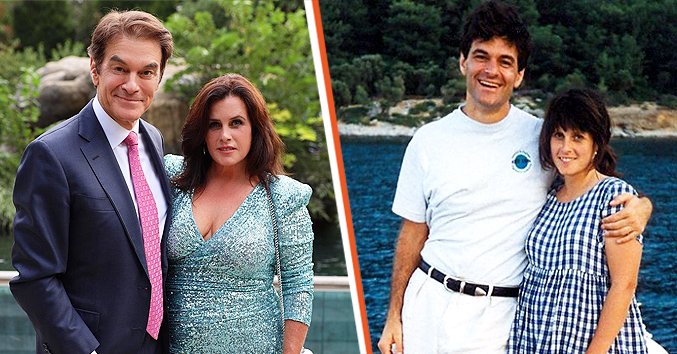 instagram.com/dr_oz
Dr Oz Proposed to Wife with Can Tab after She Thought He Was a Hot Waiter at Their 1st Meeting
Mehmet Oz is arguably the most famous doctor globally, and his wife of almost four decades, Lisa Lemole, has been crucial in his incredible career on television.
For years, Dr. Mehmet Oz has been a much-loved TV doctor, but he is also the proud father of four children with his wife, Lisa Lemole. While Dr. Oz is the most famous member of his family, Lemole is also popular for her work as an actress, author, and radio personality.
Every couple goes through ups and downs, but Lemole and Dr. Oz have been married for 36 years. Like their marriage proposal, the start of their relationship was quite unusual, and their parents were involved.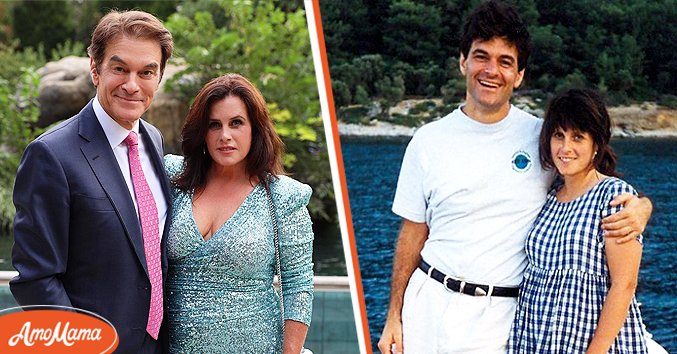 Dr. Mehmet Oz and his wife, Lisa Lemole, in an Instagram post from September 14, 2021 | Dr. Oz and his wife in an Instagram post from November 21, 2019 | Photo: Getty Images
HOW DR. OZ MET THE LOVE OF HIS LIFE
Dr. Oz joked that their romance was "sort of an arranged marriage" because they met through their parents. Lemole's dad was friends with Dr. Oz's father, and they took both kids out to dinner one night.
Lemole had never seen Dr. Oz before, so she initially thought he was the restaurant's "maître d" (a kind of waiter). Still, she noticed his good looks and thought he was a hot employee.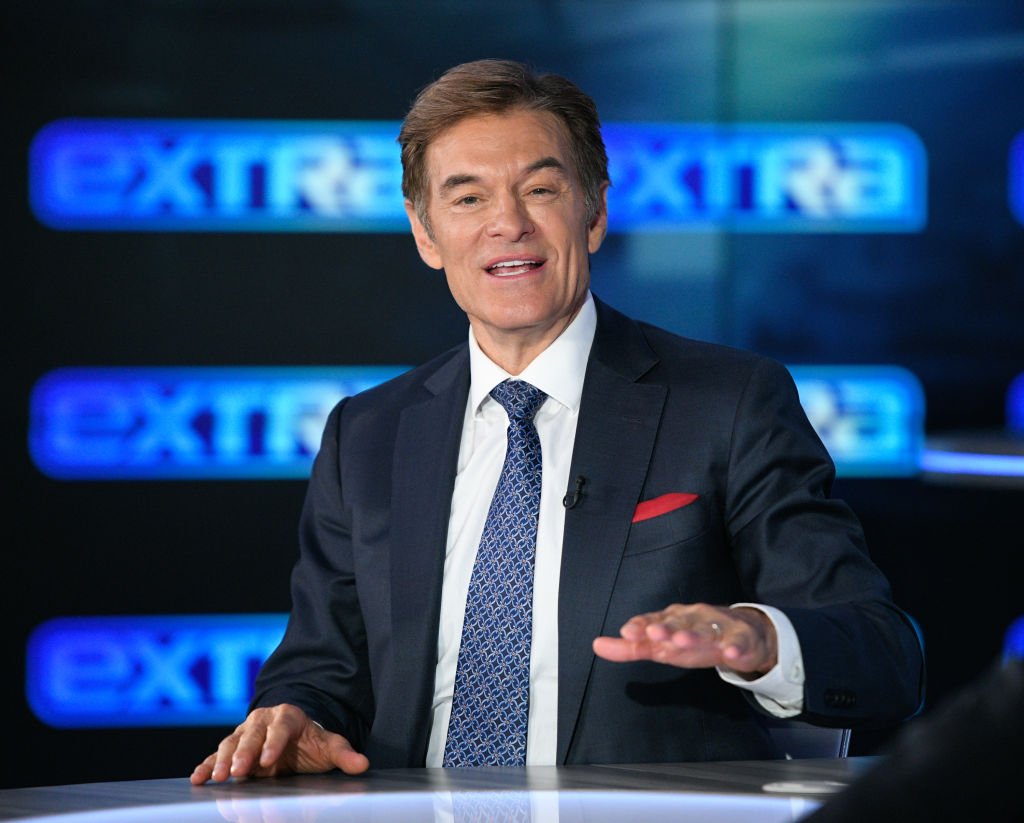 Dr. Mehmet Oz on September 17, 2019 in Burbank, California | Photo: Getty Images
Since their parents were with them at the table the entire night, they couldn't speak freely. Lemole said Dr. Oz only talked to her mother, but it was part of his plan.
He figured that if her mother believed he was a reasonable suitor, he would have a better chance and her permission to ask Lemole on a date later. Years later, Dr. Oz revealed that he immediately fell in love with Lemole, but he didn't want his dad to know.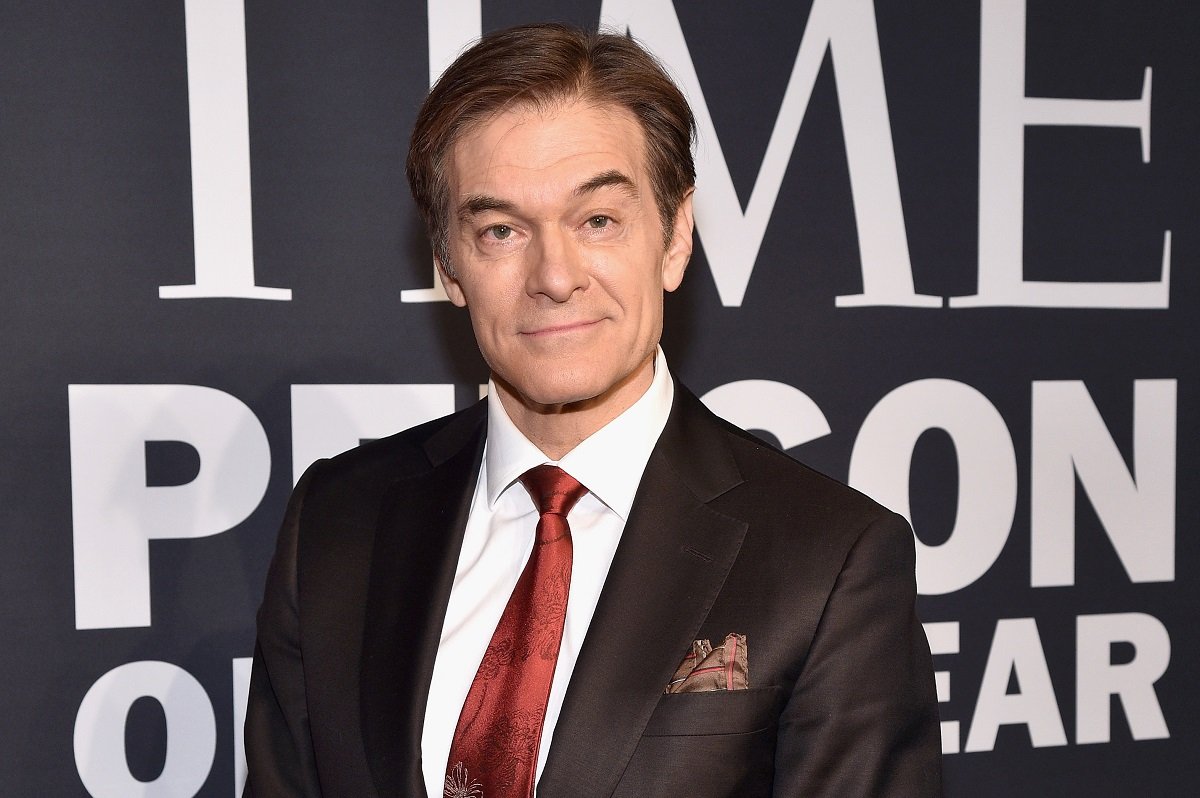 Dr. Mehmet Oz on December 12, 2018 in New York City | Photo: Getty Images
The most famous doctor in America didn't want to give his father the "satisfaction of believing" he set his son up with his future wife. Shortly after their first meeting, Dr. Oz called Lemole and invited her out, but she told him her demands before accepting. She explained:
"[I'll go out with you] only if you don't have any other dates because I'm only dating you if you're not dating anyone else."
Lemole accepted his invitation, but their first date was awkward. She even described it as "kind of a disaster," so it's nothing short of a miracle they're still together.
He took her to a steakhouse, and it would have been a nice place for a first date, but Lemole was a vegetarian. Dr. Oz didn't do anything when she told him about it because he thought being a vegetarian meant she ate vegetables in addition to meat.
"I never thought of myself as someone in the background."
INSIDE DR. OZ'S EXTRAORDINARY PROPOSAL
Things complicated after dating for seven months. Dr. Oz and Lemole had a huge fight, but he immediately realized he could not live without her.
He knew he needed to do something drastic (and quick) to win her back, so he chased her down the street after she stormed off and picked up an aluminum can tab from the ground. He had something special in mind.
After giving it to her, he told her he knew it was not much, promised he would make "something out of this," and proposed. Dr. Oz and Lemole married in 1985 and have been together for 36 years.
They have four children, four grandchildren, and one of showbiz's longest and most successful romances. It is essential to remark that Lemole was crucial in Dr. Oz's achievements as a TV doctor.
LOOK INTO THE COUPLE'S 36-YEAR MARRIAGE
In the late 1990s and early 2000s, Dr. Oz would make brief appearances on ABC, CNN, and "The Oprah Winfrey Show." Lemole noticed it was a promising opportunity and encouraged him to develop his TV show.
Since she worked as a movie producer for years, she put her knowledge to good use and developed "Second Opinion with Dr. Oz." It aired on the Discovery Health Channel for only 13 episodes, but it was the start of his prolific career.
Lemole admitted she decided not to act or produce her own projects anymore to focus on her husband's career out of cowardice. While he was "fearless" and didn't mind putting himself in front of an audience and facing judgment, she was "racked with fear" at auditions.
She confessed that helping Dr. Oz build his health and wellness brand was great, especially because it changed his career trajectory. However, it was also hard for her. Lemole explained:
"I never thought of myself as someone in the background. I love being a supportive wife, but I'm now at a point when I want to do my own stuff again."
Dr. Oz and Lemole have worked hard to avoid the spark of their relationship from fading, which is why they've been together for so long. Every seven years, they renew their wedding vows.
He admitted that all relationships, including marriages, friendships, and work, have to be reinvented after seven years. Dr. Oz also joked that he had been married to three different women and Lemole to three different men.
Coming back to their family, Dr. Oz and Lemole became grandparents in March 2014 when their daughter, Daphne, welcomed Philo. They also love spending time with their three other grandkids, Jovan, Domenica, and Giovanna.
Dr. Oz said he liked to see himself as a doting grandfather, mainly because he frequently treats his grandchildren with candy. The kids love being with him because they know they'll do something fun every time they're with him.
He enjoys when the kids are in his place running and playing. They cannot wait to get there, and his house becomes a "beehive." Although the TV doctor is thrilled to spend time with his grandkids, he feels relieved when they return home.
The TV personality joked that the good thing about being a grandparent is giving his grandkids back to their parents. "Plus, it's appropriate payback to your kid," he added. Dr. Oz and Lemole's romance of almost four decades is beautiful!
Please fill in your e-mail so we can share with you our top stories!