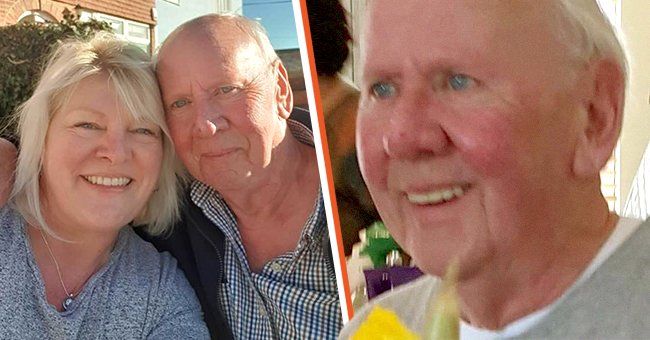 facebook.com/trevor.sinden
After 56 Years Apart, a Facebook Discovery Reunites Woman with Her Long-Lost Father
A woman had grown up without her father and always longed to meet him. Her search attempts to locate him never amounted to much, but she stumbled upon a piece of information by chance one day—it changed her life.
Karen Harris of Cornwall, England, spent many years wondering about her biological parents. She was adopted in the 1960s, and when she was 18 years old, her social worker revealed her father's identity.
She knew his name was Trevor Sinden but struggled to find him and started to think she might never make contact with him. However, she saw his name on her social media account decades later.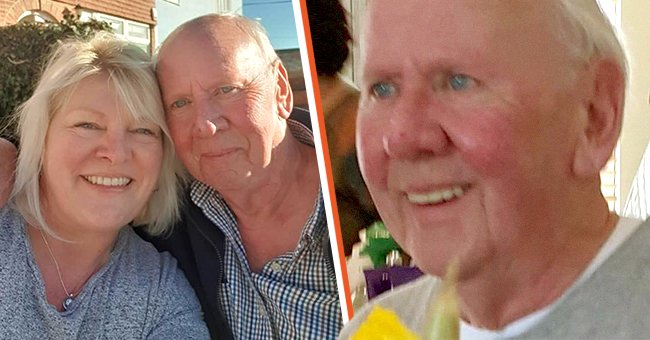 Karen Harris and her father Trevor Sinden [left] Sinden who was reunited with his daughter after decades apart [right] | Photo: facebook.com/trevor.sinden
In 2020, Harris was stunned when she discovered someone named "Trevor Sinden" who lived 350 miles from her. After a quick browse through his profile, she realized she might be looking at her father.
Harris sent Sinden a message, and he responded instantly. When Sinden saw a photo of Harris, she had a striking resemblance with his other daughters. After chatting online for a while, Sinden finally broached the topic of their relations.
He shared that Harris revealed she had been looking for him for years and was thrilled when she stumbled upon his page—finding her father meant the world to Harris.
"Looking at the family that brought you up, you're really grateful but you don't have that sense of belonging. Now I've found completion. I've found connection and completion and I'm cherishing it."
After seven weeks of online communication, the duo met in Lyme Regis, Dorset, and their first hug lasted a very long time. They spent the next few days catching up and meeting other family members.
Sinden stated he also tried to track his long-lost child over the years but didn't know her sex or where to begin looking. He is grateful to have met her and started to form a special father-daughter bond. Sinden added:
"It's early days but I feel we already know each other quite well. If it wasn't for Facebook we wouldn't have met.'
SEEING THE WORLD DIFFERENTLY
For Harris, it was unbelievable to finally see someone other than herself who looked the same and shared similar physical features. She shared that people who are not adopted may never understand it.
However, it was an experience that changed how she viewed the world. Finding each other after many decades apart came as a shock to both Harris and Sinden, but they were "over the moon" after they finally met.
ANOTHER FAMILY REUNITED ON SOCIAL MEDIA
Social media often helps long-lost family members reunite. In 2020, one message brought siblings together after 70 years apart. When Connie Stanley saw someone called "Lamar Hoke Jr." on Facebook, she immediately recognized the name.
She wondered if it could be her brother, and when she reached out to him, her biggest dream came true. Hoke Jr. was the sibling she always longed to meet, and the duo scheduled a video call—it was an emotional moment for both of them.
While social media sometimes has a bad reputation, there are times when it brings people together. For these siblings and Harris and her father, Facebook helped them do the impossible and allowed them to reconnect with the family members they had been searching for.
Please fill in your e-mail so we can share with you our top stories!