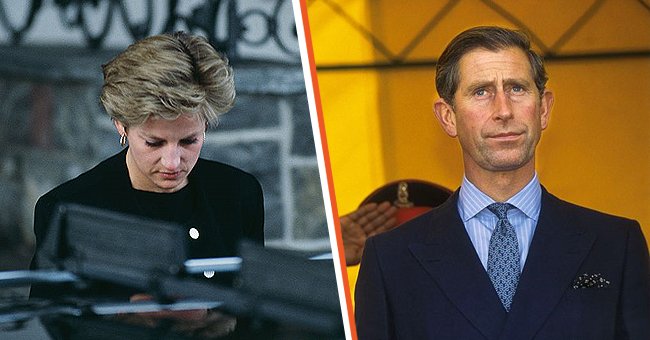 Princess Diana | King Charles III | Source: Getty Images
Princess Diana Feared Prince Charles Was Planning a Car 'Accident' Months Before the Crash, Ex-butler Said
Princess Diana and Prince Charles, now King Charles III, were married for over a decade in a strained union. After their legal separation, Diana feared for her life until the day she died in a car accident.
In what stands as one of the most controversial royal marriages in history, Prince Charles and Princess Diana were fodder for tabloids and scandalous news pieces. The duo was married for 15 years, within which cheating scandals and rifts reigned supreme.
The royal couple reached a breaking point in the mid-1990s, with Diana sitting in a mind-blowing tell-all about her marriage. Although she and Charles called off their union the following year, she had a hunch that he would try to take her life in a car accident.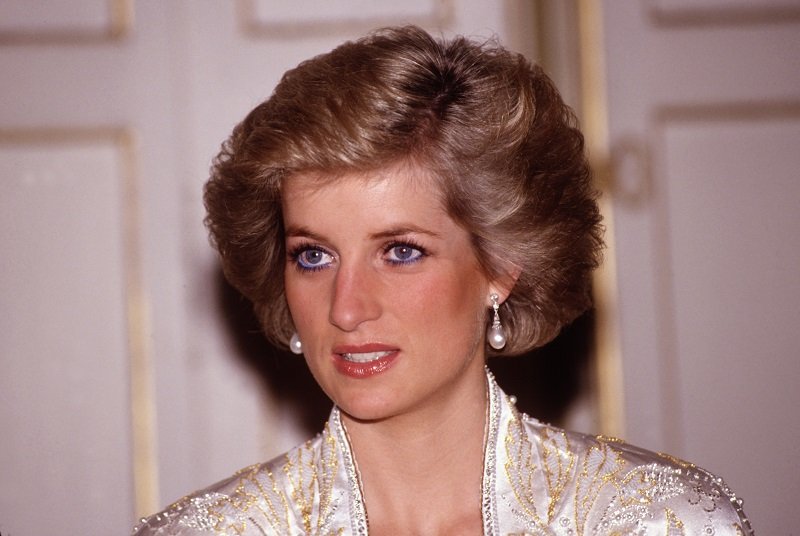 Diana Princess in November, 1988 at the Elysee Palace in Paris, France | Source: Getty Images
THE EARLY YEARS OF PRINCE CHARLES AND PRINCESS DIANA'S RELATIONSHIP
In his hay days, Prince Charles was quite the eligible bachelor, and what topped it was his status as the crowned prince of the British empire. Charles was reportedly advised by his great-uncle, Lord Mountbatten, to get adventurous with his romances.
And it seemed the future king heeded this advice because Charles' string of romances was quite glaring, and the media dubbed his girlfriends "Charlie's Angels." According to royal experts, Prince Charles's relationships and flings numbered up to 20 between 1967 and 1980.
This was all before he met Diana Spencer. Charles' first relationship was with Lucia Santa Cruz, and she was also his first love. The pair met at Cambridge University and dated.
Santa Cruz would later introduce Charles to Camilla Shand, with who he fell deeply in love. But unfortunately, the two did not have a smooth relationship. While Charles was away in the Navy, Camilla married her on-and-off boyfriend, British army lieutenant Andrew Parker Bowles.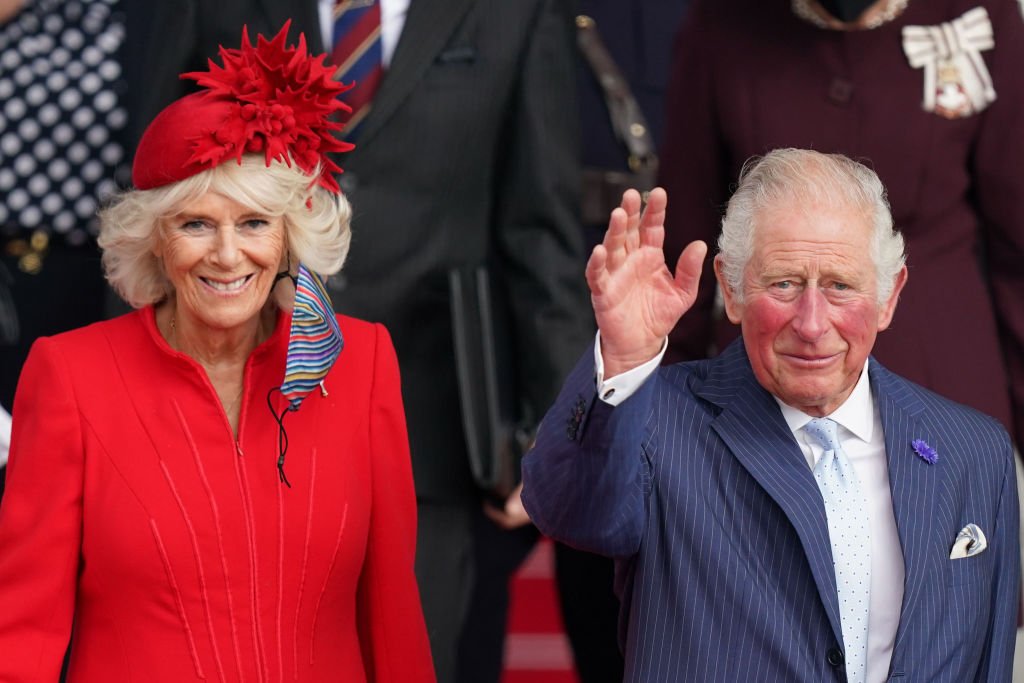 Prince Charles, Prince of Wales and Camilla, Duchess of Cornwall leave after attending the opening ceremony of the sixth session of the Senedd at The Senedd on October 14, 2021. | Source: Getty Images
Charles also dated Lady Jane Wellesley, the daughter of the eighth Duke of Wellington. Lady Wellesley and Prince Charles dated between 1973 and 1974 before meeting Lady Sarah Spencer.
Sarah and Charles' fling ended in 1977 when she told the press she was not interested in marrying the prince. Sarah was also the one who introduced Charles and her younger sister, Lady Diana Spencer.
Charles and Diana would later meet again in 1980, and at that time, it was clear the prince wanted to marry her. He proposed to her in 1981, and on the night of their engagement, Diana moved out of her London apartment.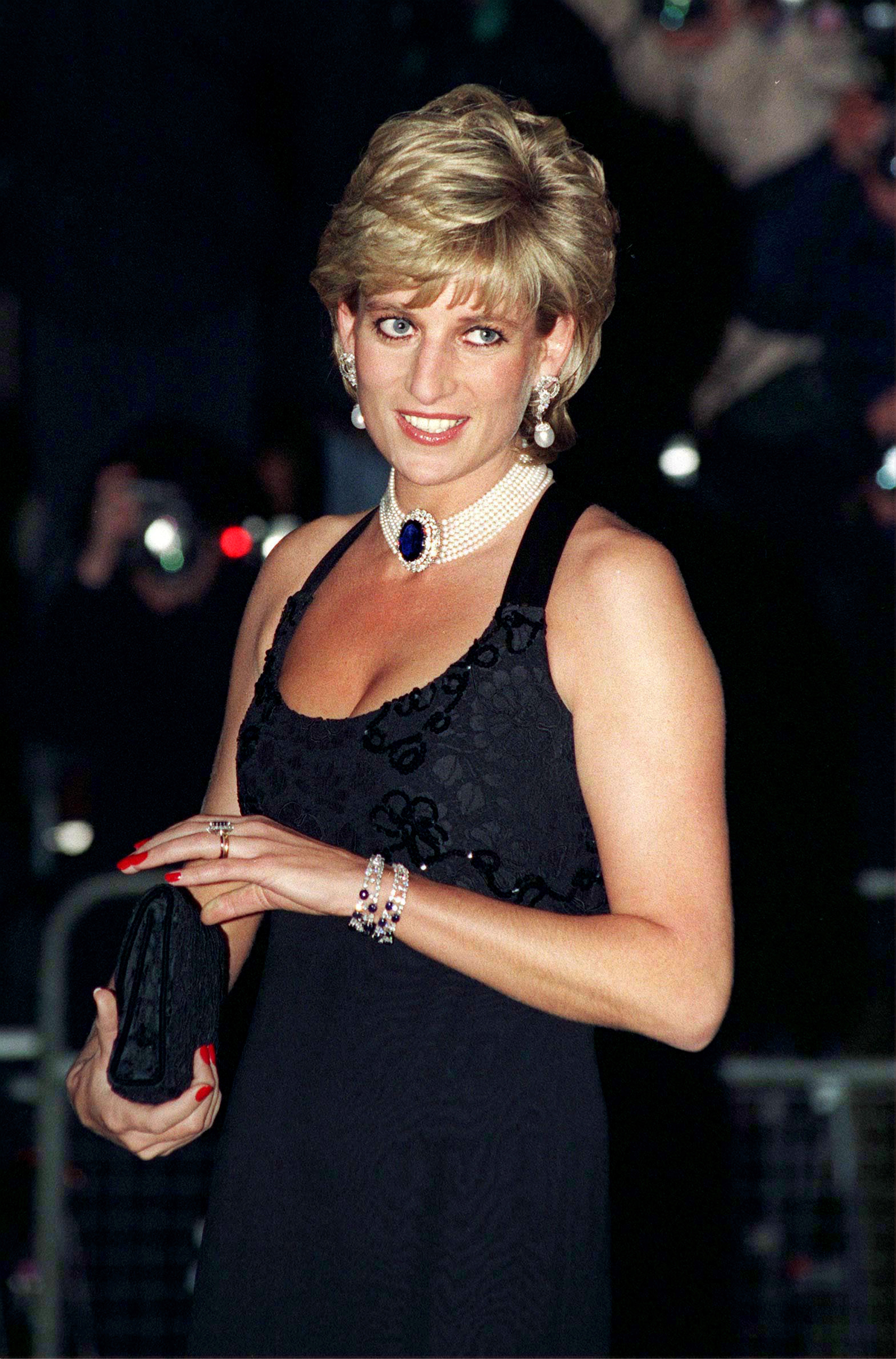 Princess Diana attending a Gala Evening in aid of Cancer Research at Bridgewater House In London | Source: Getty Images
INSIDE CHARLES AND DIANA'S UNION
A few weeks after Diana turned 20; she walked down the aisle with Prince Charles in a royal wedding of the century. The two were joined at St. Paul's Cathedral in front of 2,500 guests and over 750 million fans worldwide.
While the two dazzled the world with their fairy-tale wedding, the real story of their love was far from being a fairy tale. Before walking down the aisle, Diana had been skeptical about marrying Charles because she found a bracelet that belonged to Camilla.
However, her sisters advised her to go along with the wedding, noting it was too late to call it off. During the wedding, Diana omitted the word "obey" from her vows, and they also did not share a kiss until the latter part of the ceremony.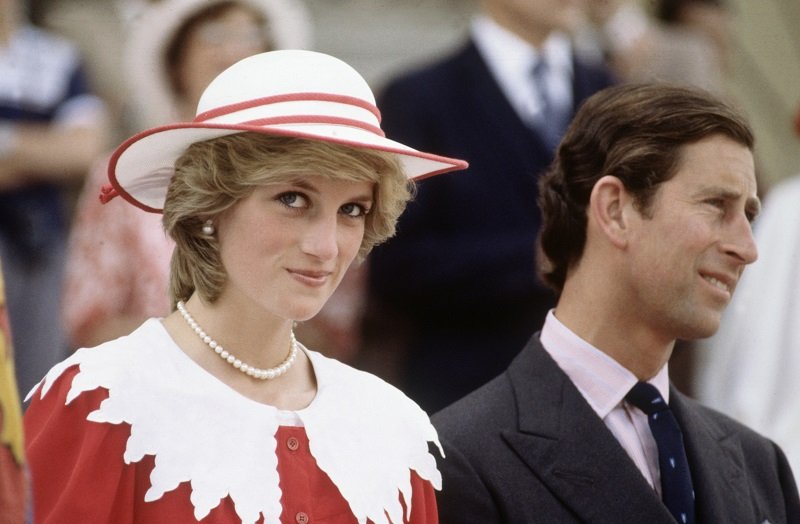 Diana, Princess of Wales and Prince Charles in Edmonton, Alberta, Canada on June 29, 1983. | Source: Getty Images
The couple welcomed their sons, Prince Harry and Prince Williams, in 1982 and 1984, respectively. Charles and Diana stayed together for 15 years. After that, the two reached the breaking point with extreme unhappiness.
They had extramarital affairs, to which Charles attested to in his biography. He and Camilla continued their love affair in 1986, believed to be the same time Diana had an affair with Captain James Hewitt.
THE TROUBLED YEARS BETWEEN THE PRINCE AND PRINCESS OF WALES
From 1987 to 1992, Charles and Diana's marital upheavals made headlines. Many of their actions were under watch, pointing to a breakup somewhere in the future.
Diana was described as "the love object of everyone in the world except her husband." In 1992, Andrew Morton published the shocking tell-all, "Diana: Her True Story," that demystified details of the royal duo's affairs. Princess Diana was said to have provided Morton with secret audiotapes.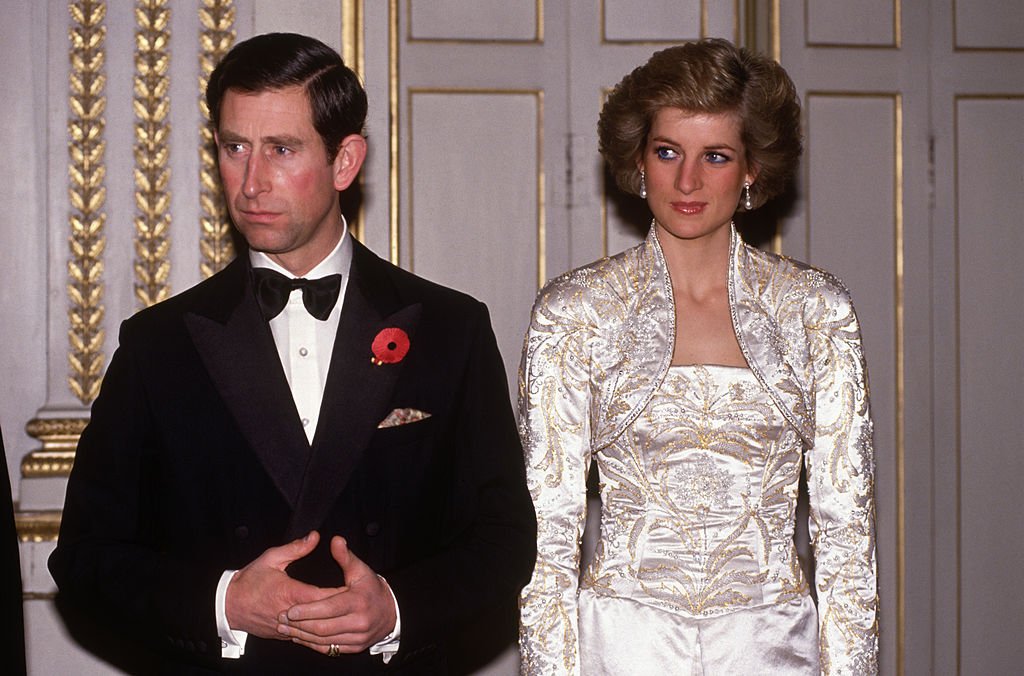 Prince Charles and Diana, Princess of Wales in Paris, France in November 1988. | Source: Getty Images
In December of 1992, Prime Minister John Major announced the separation of the then Prince and Princess of Wales. During a 1995 interview with the BBC, Diana revealed "deep, deep, profound sadness" about how everything panned out.
She admitted that they struggled to keep the marriage and eventually "ran out of steam." In August 1996, Charles and Diana's divorce was finalized. She was stripped of her "Royal Highness" title and given a hefty divorce settlement.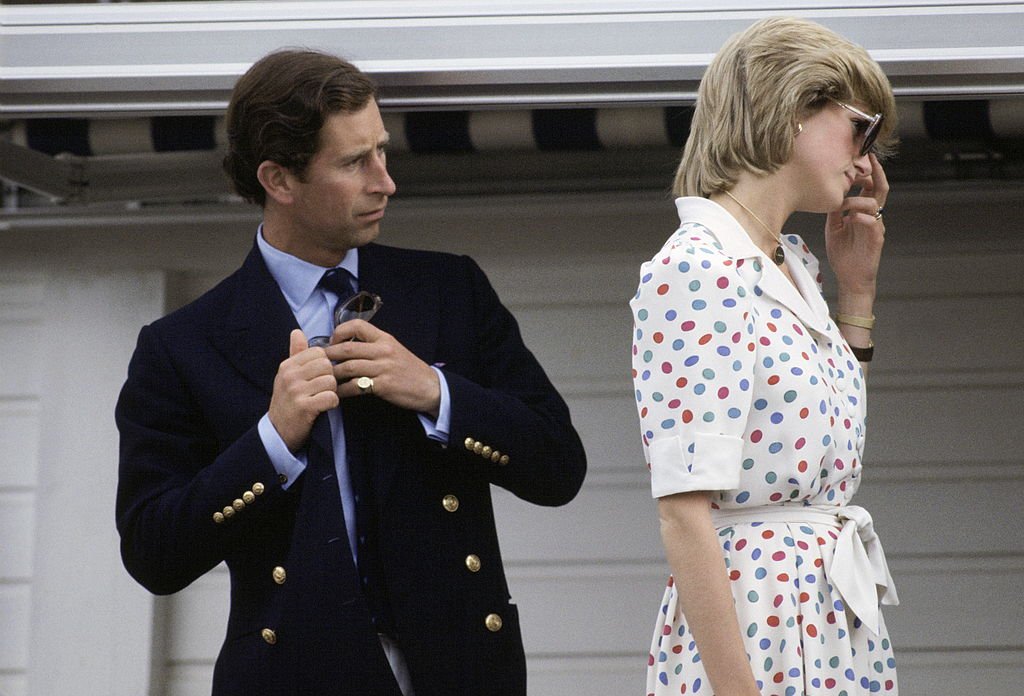 Princess Diana and Prince Charles at Guards Polo Club at Smith's Lawn on July 24, 1983 in London, England | Source: Getty Images
DIANA'S LIFE AFTER DIVORCE
After the divorce, Diana lived out the first lap of being a woman fresh out of a troubled marriage. However, she hardly felt free. The people's princess was apprehensive and always watched her back.
According to her former butler, Paul Burrell, the princess allegedly penned a letter predicting her death down to how it would happen. Burrell shared that the letter was dated to 1996, two months after her divorce. The message read:
"This particular phase in my life is the most dangerous – my husband is planning 'an accident' in my car, brake failure, and serious head injury in order to make the path clear for him to marry Tiggy."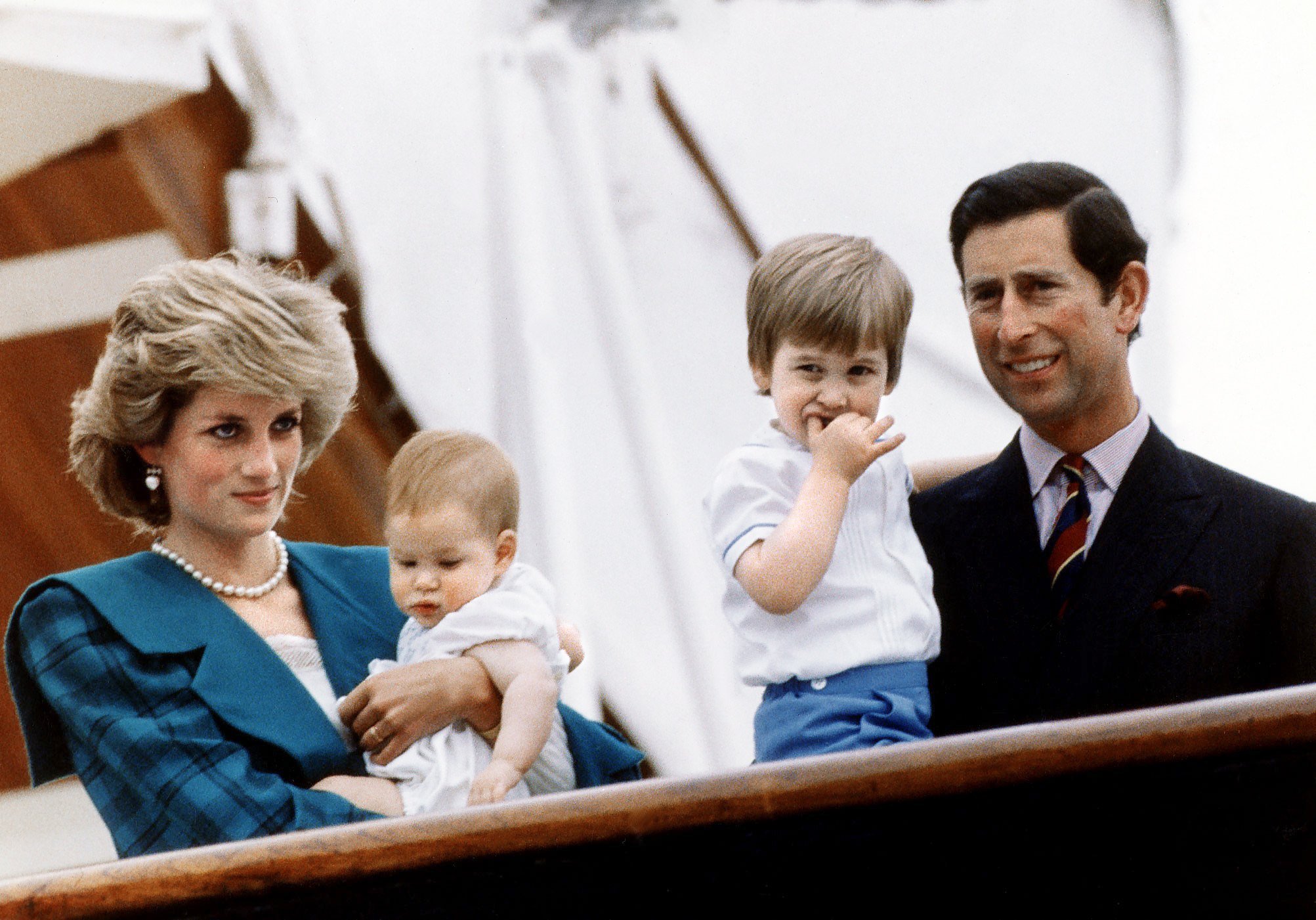 Princess Diana and Prince Charles pose with their sons Princes Harry and William on board royal yacht Britannia during their visit to Venice, Italy, 6th May 1985 | Source: Getty Images
Tiggy Legge-Bourke, who Diana allegedly mentioned, was Prince William and Prince Harry's nanny. Prince Charles hired her in 1993 after his and Diana's separation. The princess also wrote that Camilla was a decoy for Charles and that his real intentions were set on Legge-Bourke.
In August 1997, Diana was in France with her partner Dodi Al Fayed, traveling in a chauffeur-driven Mercedes. The group drove through the Paris Pont de l'Alma underpass, where the car crashed.
Al Fayed and the driver Henri Paul died at the scene while Princess Diana and The bodyguard Trevor Rees-Jones were severely injured. While Rees-Jones survived the accident, Diana died moments later due to a heart attack.
After the divorce, Princess Diana had a crippling feeling that she was being watched. This was while she lived at Kensington Palace. Diana was torn between breaking free of the royal life or staying back due to the protection that came with it.
Diana eventually sacked her metropolitan police security, becoming paranoid about them leaking details. As a result, Diana reportedly felt unprotected towards the last days of her life.
The royal family, including Diana's sons, were at Balmoral when the news of her death broke out. Late Queen Elizabeth was said to have shielded her grandsons' and waited five days before addressing the public.
Please fill in your e-mail so we can share with you our top stories!