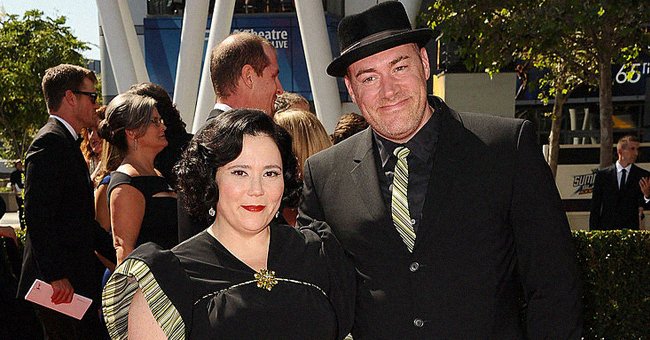 Getty images
Alex Borstein Is a Doting Mother to 2 Children Whom She Had While Married to Jackson Douglas
Despite a thriving film career, with enviable roles such as voicing Lois Griffin on the animated comedy series "Family Guy," Borstein's marriage was anything but a success.
Alex Borstein was married to Jackson Douglas for almost two decades before they called it quits. The two wed back in 1999, with Douglas filing for divorce in 2014.
They finalized their divorce in 2017. According to reports by People, they equally shared all royalties and residuals for work completed during their marriage, as they did not have a prenuptial agreement.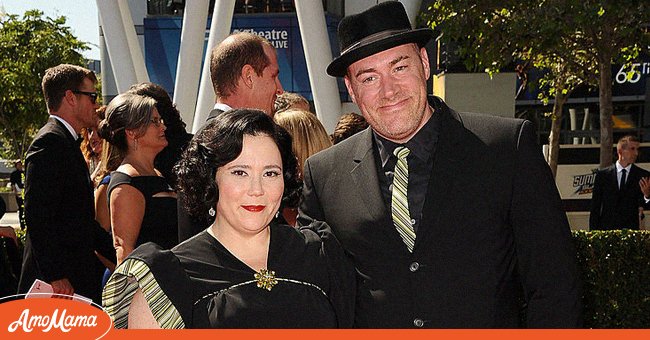 Actress Alex Borstein with her ex-husband actor Jackson Douglas in Los Angeles California on September 15, 2013. | Source: Getty Images
Court documents said the ex-couple would split their multiple bank accounts, amounting to $5.2 million equally. They would also jointly own their three bank accounts while one went to their kids.
Borstein also received two of their three condominium units in Pasadena. Douglas received one. However, Douglas also received their Washington house in the settlement.
They both maintained joint ownership of a New York City apartment worth $1.2 million. The "Getting On" actress also got to keep their custom-built bar worth $25,000, while they split the rest of their paraphernalia equally, including art, jewelry, and furniture.
While there is nothing beautiful about divorce, the "Good Night and Good Luck" actress quipped that her big takeaway from her divorce is "don't get married." She told HuffPost:
"If you believe in romance and if you believe in marriage, you also have to believe in divorce."
GIVING HER WEDDING DRESS NEW LIFE
The comedian made a hilarious appearance on Emmy's red carpet, donning her two-decades-old wedding dress following her split from her husband.
The actress who received the best supporting actress award for playing Susie Myerson, the tough-talking nightclub booker in the comedy-drama "The Marvelous Mrs. Maisel," joked, as reported by Today:
"The marriage didn't last, but the dress did, and I wanted to give it new life, so now it's my Emmys dress. That's the truth."
Douglas, an actor and a producer, is well known for "Brown Eyed Girl," "The Guilt Trip," and "Gilmore Girls." Together with his ex-wife, they are parents to Barnaby, 13, and Henrietta, 9.
The actress says she did not know how much commitment parenting required. She needed to watch over her kids 24/7, and her babies did not care that she had lines to memorize.
SPENDING TIME WITH THE KIDS
However, she chose to focus on the bright side, saying that her heart melted whenever she saw her kids. During the coronavirus pandemic, the family of three spent their free time walking the dog and doing puzzles.
They even went on several road trips up the coast. The actress posted numerous photos on her Instagram, chronicling their fun moments rollerskating, petting horses, watching ducks, skiing, and even spending time with grandpa.
The "The Lizzie McGuire Movie" actress' daughter kept busy with her online violin classes while her son wanted to follow in his mother's footsteps and did his first "sketch comedy summer camp online" in 2020.
And while the actress is skeptical about her kids pursuing a career in acting, she has resigned to the fate that they will most likely take that path. "Yeah, they're both pretty creative little creatures, so I wouldn't be surprised." She says.
Please fill in your e-mail so we can share with you our top stories!