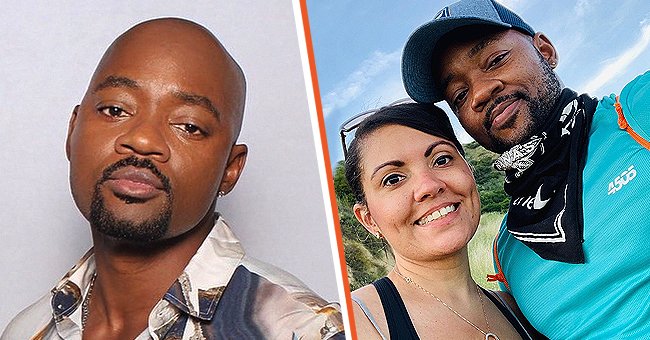 Instagram.com/the_brianmichael
'9-1-1: Lone Star's' Brian Michael Smith Came Out as Transgender & Is Happily Married to a Schoolteacher
For years, Brian Michael Smith took on cisgender roles on TV, but he almost broke the internet when he revealed his identity as transgender in 2017. Today, he is married to a New York schoolteacher.
Actor Brian Michael Smith has been on the silver screens for years. His acting career began as a child doing church plays. As an adult, he has appeared in numerous shows and films, in which he plays cisgender roles.
His acting credits include playing Officer Buckley in "Blue Bloods," Julius Copernicus on "Copernicus and Starr," "Law & Order," and "Girls." However, in all of his time on TV, he never did come out to reveal his true gender identity.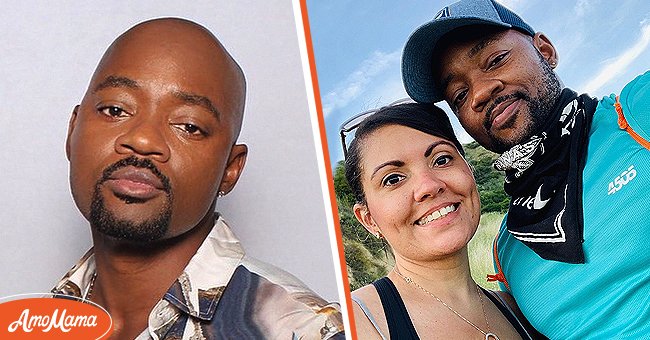 Left: Actor Brian Michael Smith. Right: Smith with his wife Mrs. Smith, a schoolteacher based in New York | Source: Instagram.com/the_brianmichael
Well, not until he landed the role of Officer Antoine "Toine" Wilkins on the drama TV series "Queen Sugar." He used his role as a transgender cop as a ticket to finally revealing his gender. He says of his coming out:
"It wasn't that there was any shame or anything like that. I just wasn't ready to explore that in my work."
CHANGING HISTORY A SCENE AT A TIME
The journey to accurate trans representation in Hollywood has been anything but smooth. For years, the big screens had portrayed the male trans as just that - a male trans!
Most of the actors featured in films with a trans theme were only ever cast because they were trans and not for any other skill set they possessed. But now, Smith has changed history.
After being cast as a trans on "9-1-1: Lone Star," viewers could see the difference between the show and the rest of its type that preceded it, such as "The L Word: Generation Q."
Smith portrayed a firefighter, and a hero, a far cry from the stereotypical portrayal of other films where the character's gender is their only defining and exciting aspect. He says:
"That's something I really like about Lone Star, is that they allow my character to just be who he is, while also at other times exploring his trans experience and giving room for that as well."
In one scene on the show, Smith and Rob Lowe, a heterosexual, are in a locker room. The storyline reveals Lowe's skincare routine while Smith, a transgender man who's stereotypically "supposed" to know all about skincare, is clueless.
Smith says the initial storyline read differently, but Smith pushed back on it, and eventually, the writers changed it. And in the process, changed history.
SMITH IS A HUSBAND AND A FUR DADDY
Away from defying easy stereotypes and changing history, Smith is the husband to a lovely wife, Mrs. Smith, a New York schoolteacher. He is also a fur daddy.
Based on his Instagram posts, the couple is close and loves spending their time having fun dressing up. The love is still evident from a post on Smith's account where he paid tribute to his wife with the caption:
"Happy Anniversary to the woman who has taught me the true meaning of love and partnership. Everything is better when we're together. I love you 💕 @d.smith2014."
It was thus a stressful time for them both when the coronavirus lockdown forced them apart. Smith was stuck in Los Angeles while his wife was locked up in New York. Smith says they kept the bond tight by face timing every chance they got.
Please fill in your e-mail so we can share with you our top stories!