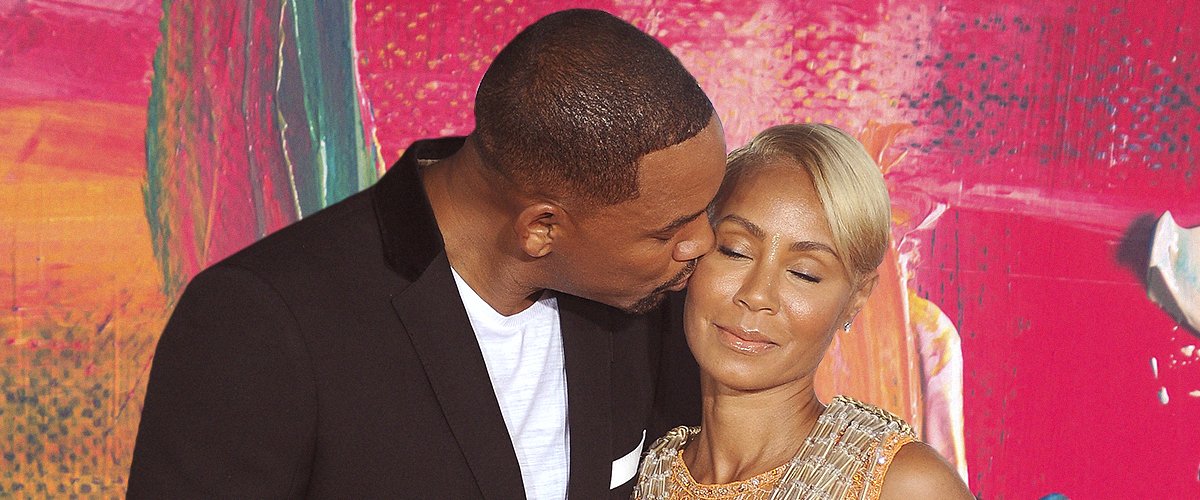 Getty Images
Fans Have Had Enough of Will Smith & Wife Jada Publicly Revealing Their Unconventional Marital Affairs

Will Smith and his wife, Jada Pinkett, have never been your traditional couple. The couple who have been married since 1997 are couple goals to some while others are not buying their marriage style.
Being one of the longest-living couples in Hollywood, the secret to Will Smith and Jada Pinkett Smith's lasting marriage has been the freedom they have granted one another. Transparency and freedom have strengthened their union.
However, some fans are not buying into the idea of an open marriage, and they are getting sick of the couple constantly publicizing it!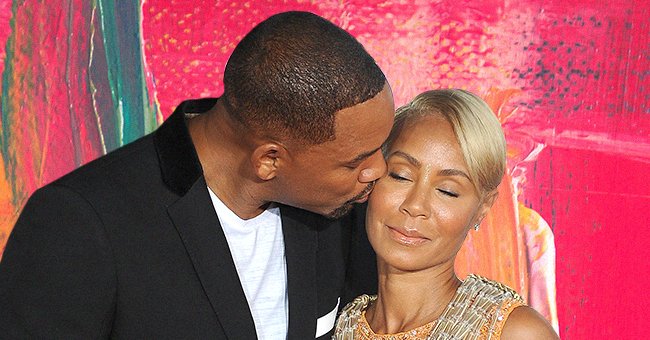 Will Smith and Jada Pinkett Smith at the premiere of "Gemini Man" at the TCL Chinese Theatre in Hollywood, California on October 6, 2019 | Photo: Getty Images
ABOUT WILL SMITH
Will is an American actor, rapper, and producer who became famous with the successful 90s NBC TV series "The Fresh Prince of Bel-Air." After the series, fans have also appreciated his work in the cinemas.
To date, Will has starred in over thirty films such as "Independence Day," the "Men in Black" saga, "Ali," "The Pursuit of Happyness," and more.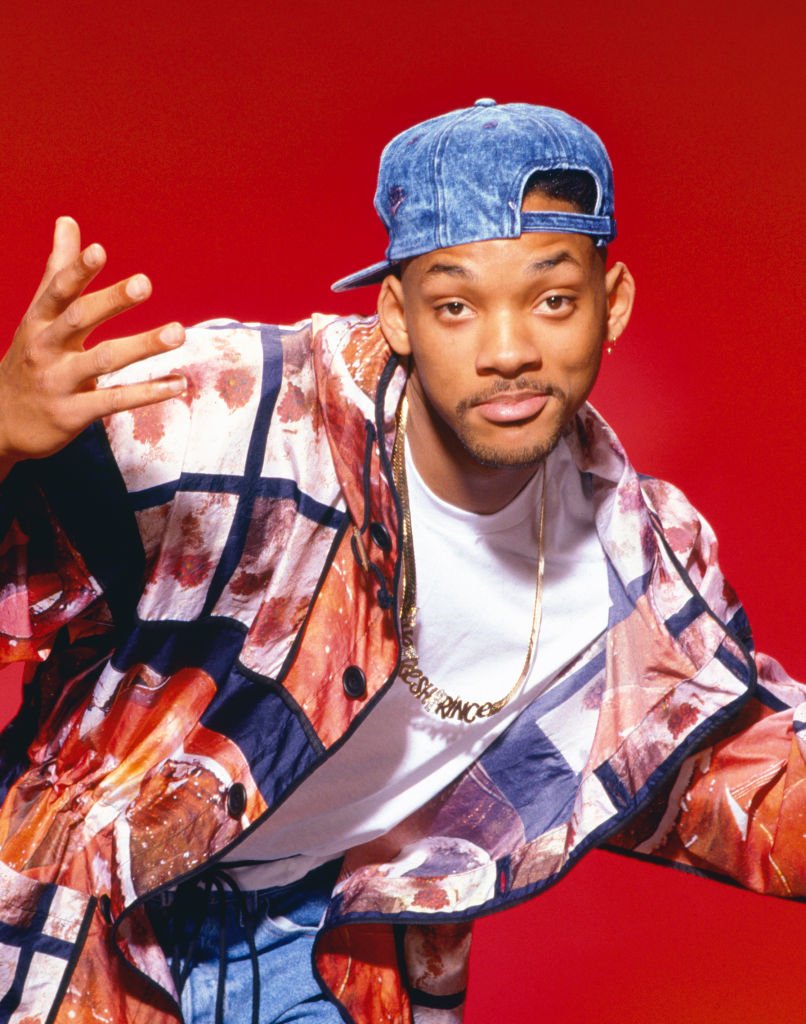 Will Smith posing for a portrait in Los Angeles in 1996 | Photo: Getty Images
In 2013, he was Forbes' most bankable star in the world and had been called the most powerful actor in Hollywood. He has been alternating his acting career with that of a singer and producer.
Despite his commitments as an actor, Will has never abandoned his first love, music. His discography includes four albums released between 1997 and 2005.
In 2018, he participated in the 2018 FIFA World Cup closing ceremony in Moscow, Russia, to sing "Live It Up," with Kosovar singer Era Istrefi and American singer Nicky Jam.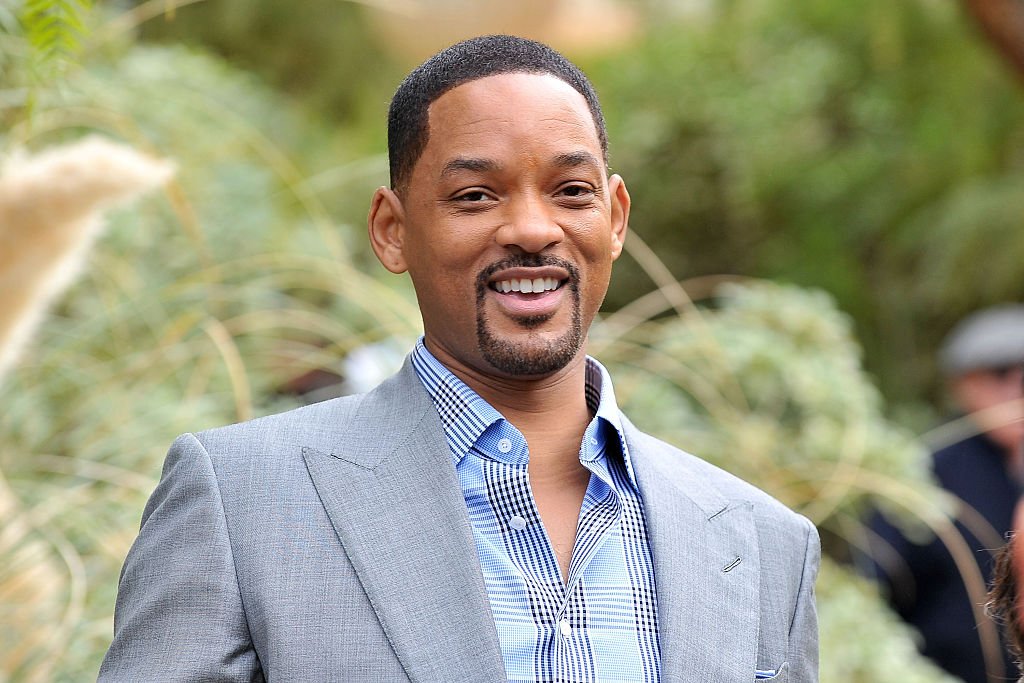 Will Smith at Variety's Creative Impact Awards on January 3, 2016 in Palm Springs | Photo: Getty Images
ABOUT JADA PINKETT
Born on September 18, 1971, Jada has always been passionate about acting and dancing since she was a child and attended the Baltimore School for the Arts, where she graduated in choreography, dance, and theater.
In 2002, she formed the metal band Wicked Windsom where she was the lead vocals, and in 2006, the band released its first album after having played at Britney Spears's Onyx Hotel Tour in 2004 and the Ozzfest in 2005.
She is also an actress known for her film roles in "The Nutty Professor," "Ali," "Matrix Reloaded," "Matrix Revolutions," "Girls Trip," and the upcoming "The Matrix Resurrections."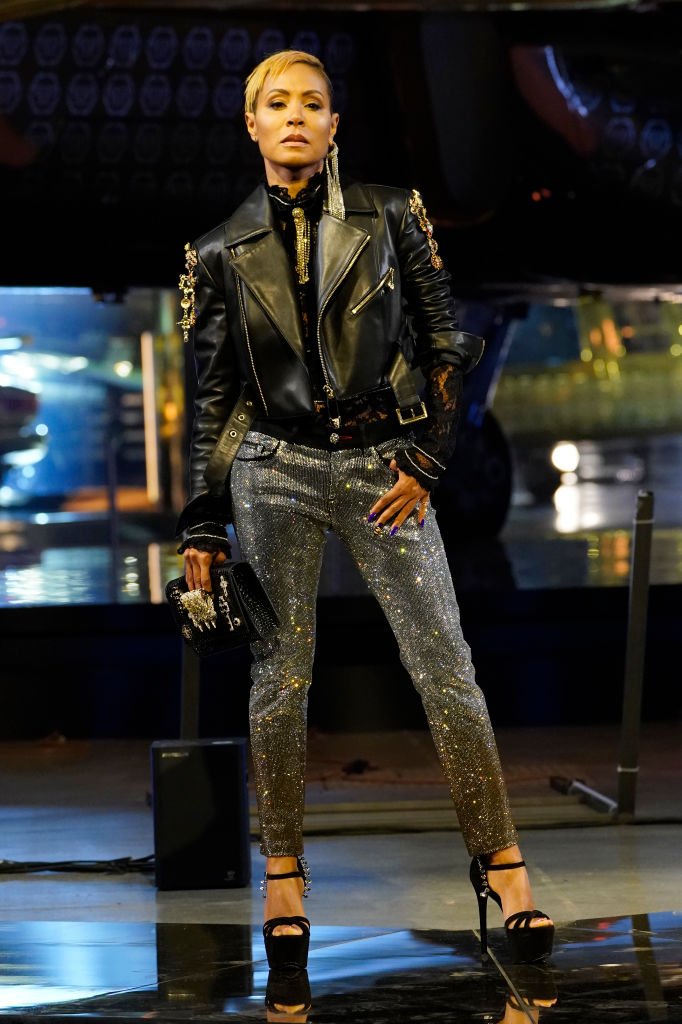 Jada Pinkett Smith at the runway of the Philipp Plein fashion show on February 22, 2020 in Milan | Photo: Getty Images
WILL AND JADA'S RELATIONSHIP
Will and Jada met on the set of "The Fresh Prince of Bel-Air." She auditioned to play his girlfriend but was rejected because she was considered too short.
The two then found each other a few years later and quickly became friends. After two years of engagement, they married in 1997 on New Year's Eve at the Cloisters Mansion in Baltimore.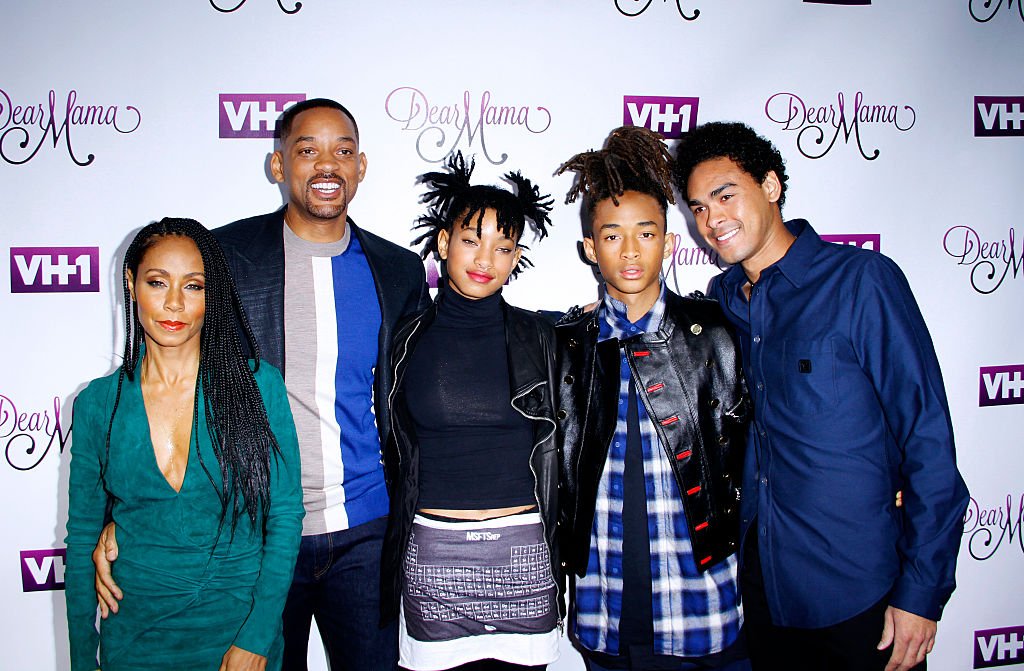 Jada Pinkett Smith, Will Smith, Willow Smith, Jaden Smith, and Trey Smith at the VH1 "Dear Mama" taping on May 3, 2016 in New York | Photo: Getty Images
Will was first married to actress Sheree Zampino in 1992, and they had a son Trey on November 11 of the same year. From his marriage to Jada, he has Jaden, born on July 8, 1998, and Willow, born on October 31, 2000.
All three of Will's children have pursued careers in film and entertainment, becoming actors, singers, models, and influencers on social networks.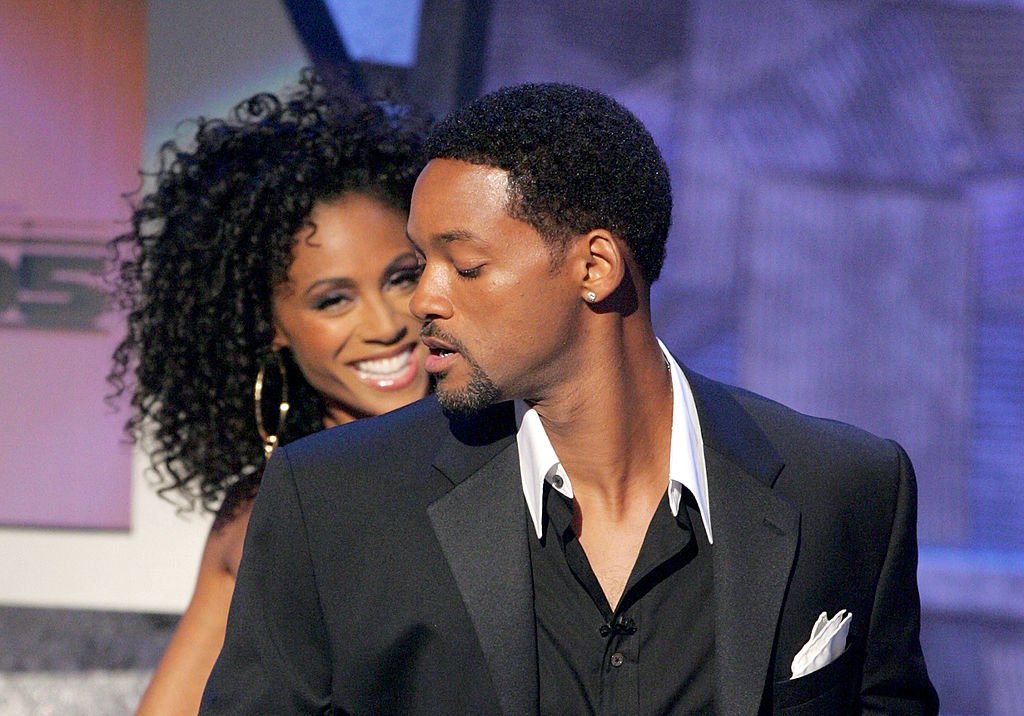 Will and Jada speak onstage at the BET Awards 05 at the Kodak Theatre on June 28, 2005 in Hollywood | Photo: Getty Images
Even though they have been married for this long, the two have consistently broken social media goals with their ideas on marriage and how it works.
In a recent GQ interview for the magazine's November cover, Will once again mentioned that his marriage to Jada wasn't working at some point, and they had needed to change things to stop being miserable.
With Jada's disbelief in conventional marriages, at some point, their relationship stopped being monogamous. He believed that by giving each other trust and freedom, everybody would find their own way.
Even before they got married, Jada was in a complex relationship with Tupac Shakur, the rapper killed in a shooting on September 13, 1996.
This relationship made Will jealous at the time, knowing Jada had always held Tupac, her childhood friend, in high regard. He admitted to not talking to Tupac because of his insecurities.
Instead of trying the more usual path of getting outside help from couple counseling, Will and Jada decided to become an open couple and embrace the philosophy of polyamory which, they say, has paid off. Will said,
"Marriage for us can't be a prison."
Will's words finally stripped Jada of the "serial traitor" label that had stuck to her about a year ago when rapper August Alsina, a friend of Jaden Smith, revealed he had more of a hot meeting with her.
In 2020, Jada also confessed to the relationship with Alsina during a session of her show, "Red Table Talk." She described the relationship as an "entanglement," and this word quickly became viral on social media.
The relationship had occurred at the time Will and Jada were separated and trying to find themselves. They have since been able to work things together and are in a place of "unconditional love."
They believe that in the end, it is right for every couple to have their own rules without paying too much attention to what others might think or say, since their happiness must always be put first, regardless of everything and everyone.
Of course, Will's words are not meant to be an invitation to betrayal or, even less, an ode to open couples, but only an honest, sincere and true story of his current sentimental situation.
However, revealing the polyamorous nature of their marriage has not gone down well with fans who believe that marriage is a sacred institution and not something to be played with. Some even believe they should not have married in the first place.
This was a response to Will's mention of trust and freedom. One fan even went to say everything he knew about Will was against his will.
Another school of thought feels as though their marriage counselor must be tired of their stories. Amid all this, one fan defended the couple, saying Will and Jada never said they were perfect.
On reflecting on his past relationships on a special Father's Day edition of "Red Table Talk," Will admitted to Jada that divorce was the worst thing in his adult life. He said,
"I've been hurt a lot in my adult life, but I don't think anything touches the failure of getting divorced."
This was the ultimate failure for him. He mentioned his struggles with his first wife and admitted to being a better father than a husband.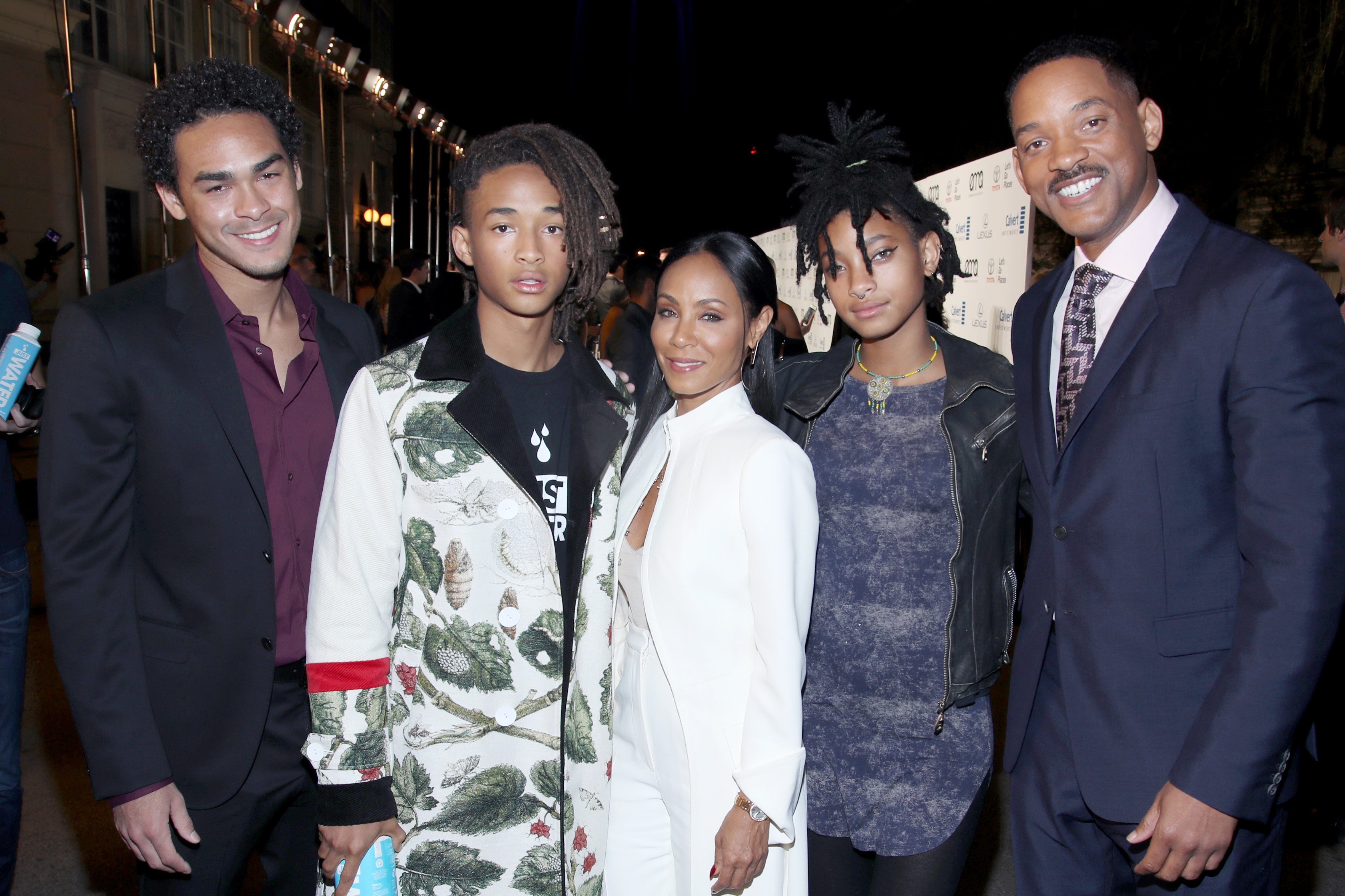 Trey, Jaden, Jada, Willow, and Will at the Environmental Media Association 26th Annual EMA Awards on October 22, 2016 in Burbank | Photo: Getty Images
On being a good parent, Jada also had a fair share of what people expected her to do. On "Red Table Talk," she revealed to Dr. Ramani Durvasula that people shamed her for Willow and Jaden's choices.
She was hardcore shamed when Willow shaved her head, and Jaden wore a skirt for Louis Vuitton and was not seen as the typical Black man. But she knows her children have always been different.
Please fill in your e-mail so we can share with you our top stories!