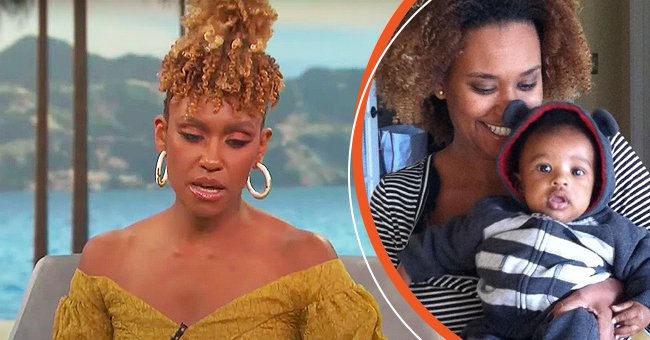 youtube.com/Access | instagram.com/ryanmichelleb
Ryan Michelle Bathe Who Is a Doting Mom-Of-2 Felt 'Defective' after Welcoming Her 1st Son
After welcoming her first son Andrew, "The Endgame" star Ryan Michelle Bathe felt like she had ruined her career and resented her husband for not going through the same challenges.
"First Wives Club" actress Ryan Michelle Bathe is a doting mother to her and "This Is Us" actor Sterling K. Brown's two sons, Andrew and Amare. Since their oldest son was born, the couple has been open with their parenthood experiences.
Although Bathe loved becoming a mother for the first time, she once admitted that she faced severe mental challenges shortly after giving birth and even suffered from postpartum depression.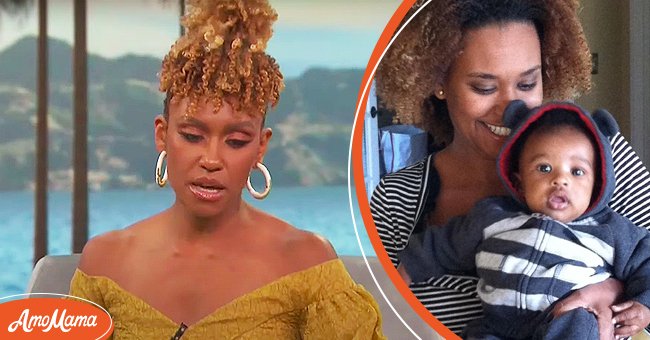 Ryan Michelle Bathe pictured during an interview on Access in 2019 [Left] Bathe and her son Andrew when he was a baby [Right] Source: YouTube/Access & Instagram/ryanmichelleb
Bathe, who portrays Val Fitzgerald on "The Endgame," shared that her struggles stemmed from one major issue: her relationship with her postpartum body and its effects on her esteem.
After giving birth to Andrew, Bathe felt terrible for not losing weight as quickly as she thought she should. The pressure of losing weight made her doubt her appearance and her career as she recalled thinking:
"I was never going to be sexy again. I'm never going to be an actress again. I had ruined my career. What had I done, and how did I not prepare better for this?"
Bathe's feeling about her old body and life started a severe chain reaction that led to postpartum depression. The feelings of inadequacy got so bad that the actress believed that she would not be a good mother and that Andrew deserved better than her.
She also started to resent her husband for various reasons. Unlike Bathe, Brown did not put on weight and could continue his career. She was angry he was not a woman and therefore did not go through the challenges of pregnancy and birth.
Fortunately, Brown and Bathe's marriage survived the rough patch and continued to thrive. Bathe admitted she felt depressed for two years until their second son, Amare, was born. She did not experience the same feeling of despair the second time around.
Although the birth of Andrew came with a few challenges, Bathe, and Brown overcame them. Now, they work together to raise their two sons and see eye-to-eye on many parenting issues, including spanking. Bathe said they both believe spanking is not a helpful punishment technique:
"The good news is that my husband and I are in agreement about corporal punishment. So we continue forward. Praying for guidance. Hoping that love will be enough."
Besides being against corporal punishment for their children, Brown and Bathe have an authentic approach to parenting, meaning they do not sugarcoat situations.
Brown once explained that children are more intelligent than parents sometimes give them credit for, so they know what's happening around them. Therefore, a parent is doing their child a disservice if they keep certain things from them.
Besides sharing insight into parenthood and their children during interviews, Bathe frequently shares adorable photos of her sons on Instagram, usually for milestones such as birthdays and Mother's day.
For Andrew's tenth birthday last year, Bathe shared a few snaps of him throughout the years while thanking him for making her a mother. While for Amare's sixth birthday, Bathe described him as her sweetest child.
Please fill in your e-mail so we can share with you our top stories!