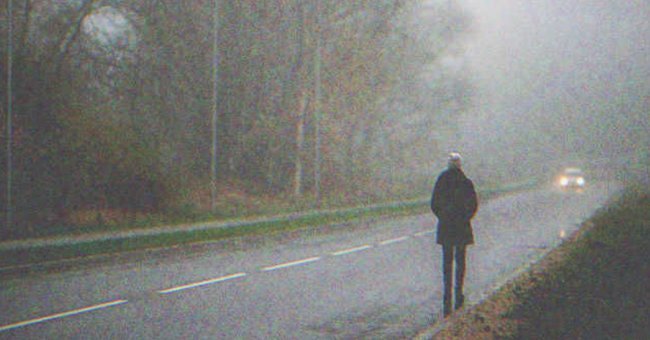 Shutterstock
Taxi Driver Notices Lonely Woman in the Fog, 'Help, My Child Is in the Forest,' She Cried – Story of the Day
Emily stood at the side of the road hoping to catch someone's attention. She lost her eight-year-old daughter in the forest, and she needed help finding her.
"Somebody please, help! My daughter is lost!" she screamed every time a car passed by. It was a quiet night, and not a lot of cars were passing through.
"Please, my eight-year-old daughter is lost in the woods," she cried out. Of the five cars that passed, no one stopped to help.
Emily was beginning to think her mother was right. Growing up, her mother told her that not all people were as kind as others. Some only thought of themselves.
After a few minutes, another vehicle passed by. This time, it was a taxi. "Help me, please! My daughter is lost in the forest," she repeated.
At once, the taxi driver stopped and parked his car on the side of the road. He was on the way home to spend his daughter's birthday with her. However, when he heard Emily's cries through the window, he knew he had to help her.
"What's wrong, ma'am? My name is Joe. I can help you," he said to Emily.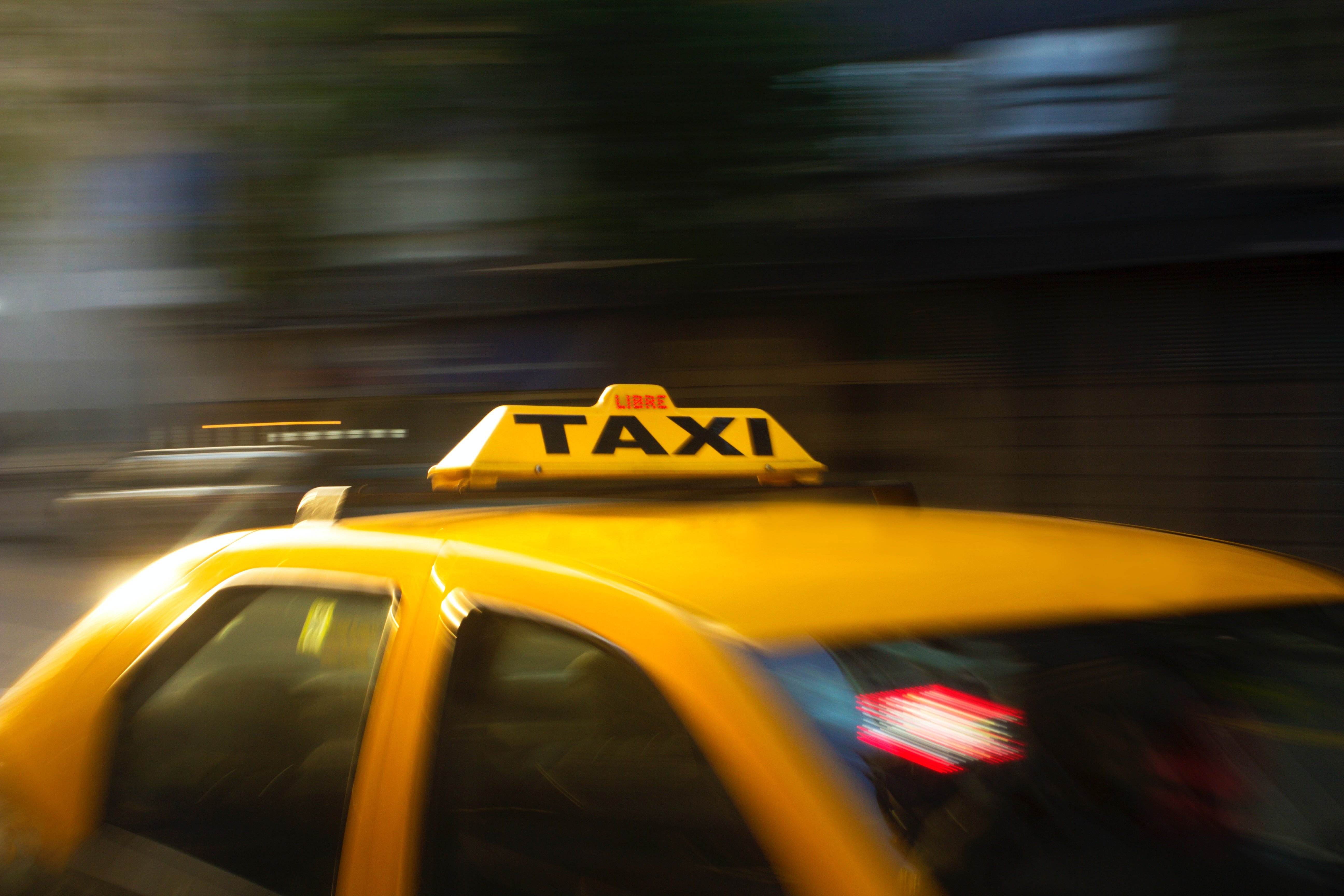 Joe parked his taxi to help Emily find her daughter. | Source: Pexels
"Thank you for stopping to help me. I've been trying to seek help for a while now. My name is Emily. I have an eight-year-old daughter who got lost in the woods. It's so cold and she doesn't have a jacket on. Please help me find her," Emily begged.
Without hesitation, Joe entered the forest with Emily to find her daughter. While he thought it was strange for the woman and her daughter to be wandering a vast forest in the late afternoon, he decided not to ask questions as he knew Emily was terribly worried.
For an hour, Emily and Joe wandered through the forest. Emily told him that her daughter's name was Mia, so they kept screaming her name.
Unfortunately, their screams were met with echoes and birds chirping. They could not find Mia, and Joe was certain he had already missed his daughter's birthday celebration.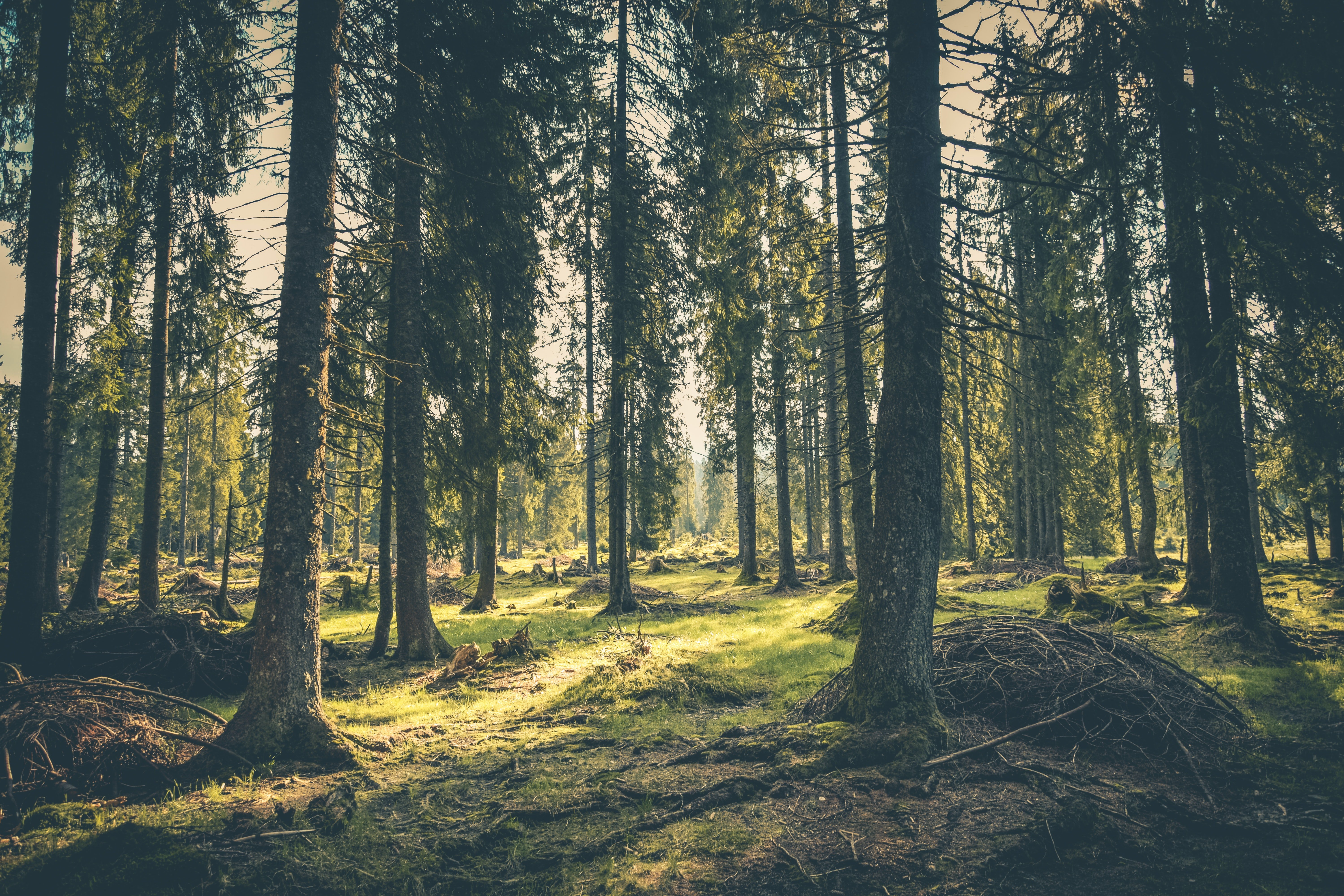 Joe and Emily searched the woods for an hour to no avail. | Source: Pexels
"Do you have a family of your own, Joe?" Emily asked as they continued to walk around the forest.
"I do. I have a ten-year-old daughter who is celebrating her birthday today. I was on the way home when I heard your cries, so I decided to stop and help," Joe explained.
"Oh, I am so sorry. Please, you must go home now," Emily replied.
Joe simply shook his head. "I can't leave you to search for your daughter alone. It's getting dark out and you could get into some kind of danger. I'm happy to help, so don't worry about it."
After a couple of minutes, they came across a large rock, where Emily began to cry. "Please don't cry," Joe started to say. "We will find your daughter, I promise!"
Emily began to cry in front of Joe, prompting him to assure her that they would find her daughter. | Source: Pexels
Emily shook her head. "My mother, she died here 25 years ago, right below this stone. We would walk through this forest frequently as we lived nearby. One day, I wandered off and got lost. She, like me, sought help on the road, but no one stopped to help her," she began to explain.
"Even when people heard her cry out that her daughter was lost, they just drove past her. She was looking for me alone in the cold, with nothing but a light jacket on. I found her, but she was lying down right here, below the stone. She suffered from hypothermia and couldn't take it. She ended up dying," Emily said, crying.
"You see, I don't have a daughter," she admitted. "I wanted to prove my mother wrong. The last thing she said to me before she died was 'I taught you to be kind and help other people, but now this is proof that other people aren't as kind, and the world could be cruel.' I didn't want to live the rest of my life thinking people were cruel," Emily explained.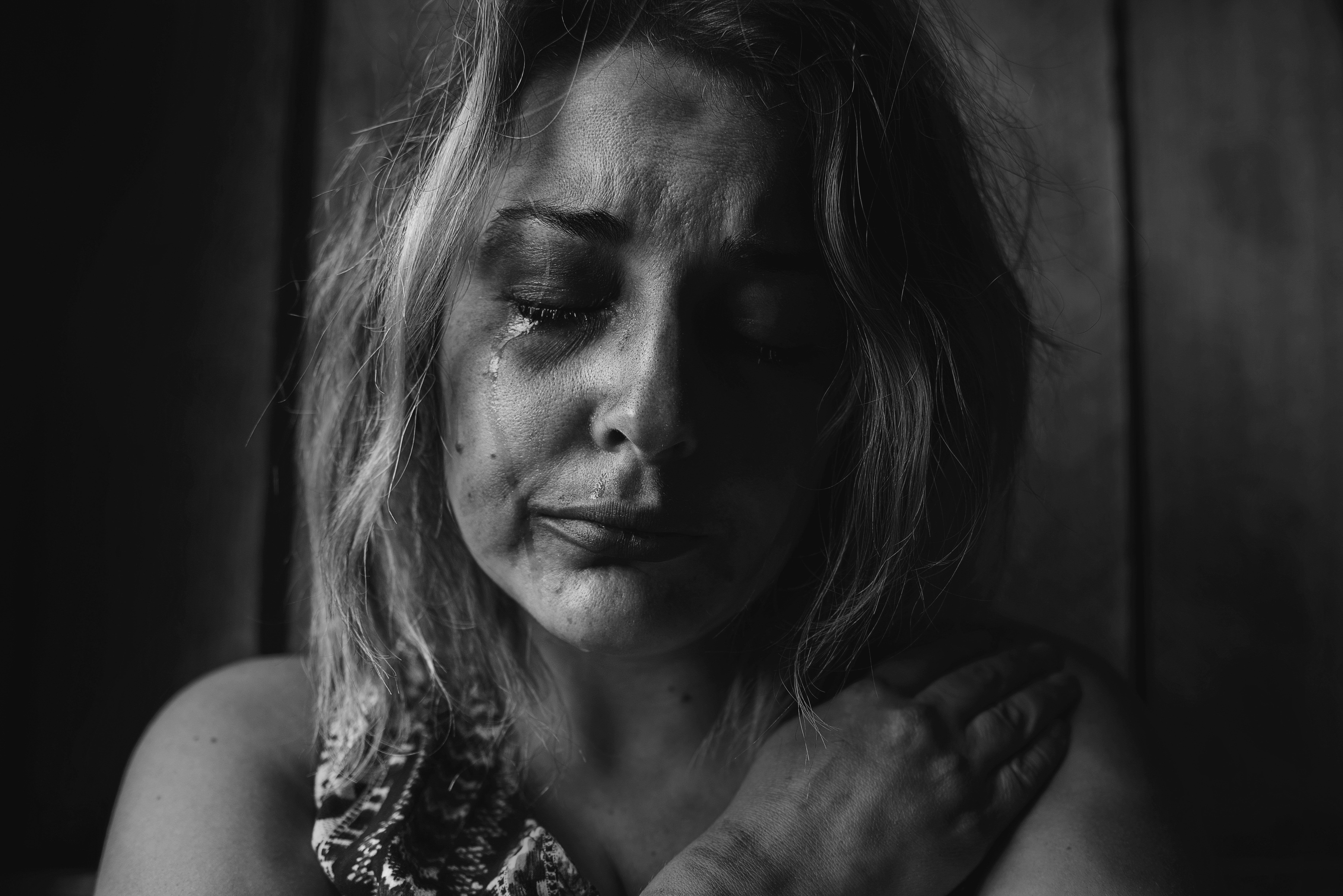 Emily admitted that she didn't have a daughter, and just wanted to test if there were good people left in the world. | Source: Pexels
Joe was both confused and stunned. He never thought he'd be a part of some kind of test, let alone on the night of his only daughter's birthday. However, he was relieved to know that no one was actually in danger and that Emily could now be assured that there are kind people left in the world.
"I'm sorry for your loss," Joe told Emily. "How did you end up out in the woods?" he asked.
"When my mother died, I ran straight towards the road. After a couple of minutes of just standing there, a police car drove by. I asked for help, and they retrieved my mom's body. If it weren't for them, I would have probably suffered the same fate as my mom," she revealed.
By that time, Emily and Joe were walking back towards the road where he had left his taxi. Emily continued to tell him the story of her life, about how she grew up in an orphanage and won a grant to study at a good university.
"I'm a lawyer now. I practice at my own firm. Today is the anniversary of my mother's death, and I wanted to see if I could prove her final words wrong. You were the only one who stopped to help me today, and for that, I thank you," she said as they walked closer to the road.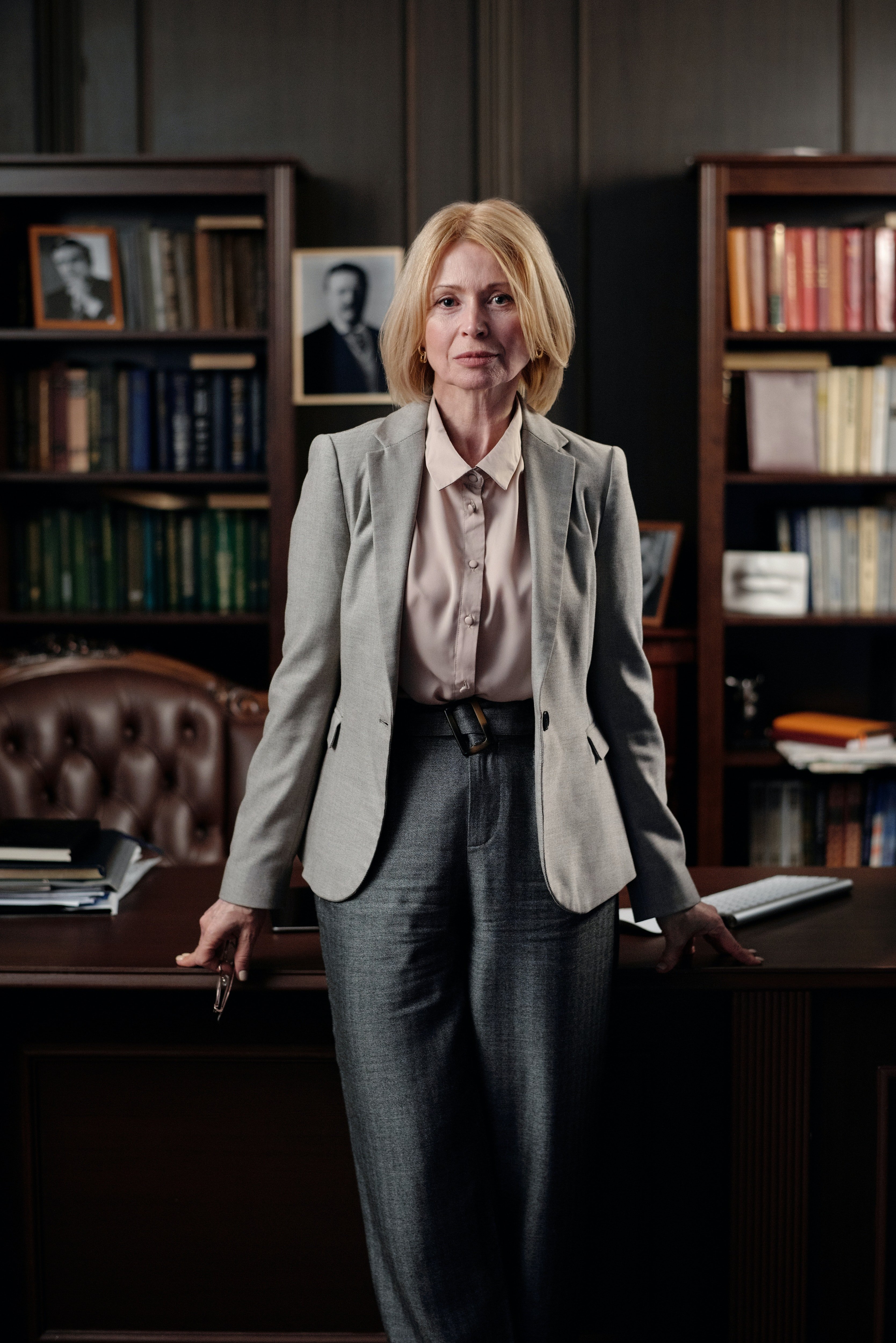 Emily was a lawyer at her own firm. | Source: Pexels
"Because of you, I believe there are still kind people in the world, and that people still help one another at times of need." Emily smiled, before facing Joe to hand him a small box with an envelope. "Please give this to your daughter. Happy birthday," Emily said.
Joe accepted the box and said thank you. He offered Emily a ride, but she refused and told him to go back home to his family. When he arrived, his wife and daughter were waiting for him.
"I'm sorry for missing your birthday celebration, sweetheart," Joe said, giving his daughter Anna a hug. "A lady was crying out for help on the side of the road, saying her daughter was missing in the woods. I had to help her," he added.
"You did the right thing, dad. That's what I would have wanted you to do even if it meant missing my birthday," she said, proud of her kind dad.
At that, he handed her the box that Emily gave. "The woman gave this to me after she found out it was your birthday. I haven't opened it because I wanted you to be the first."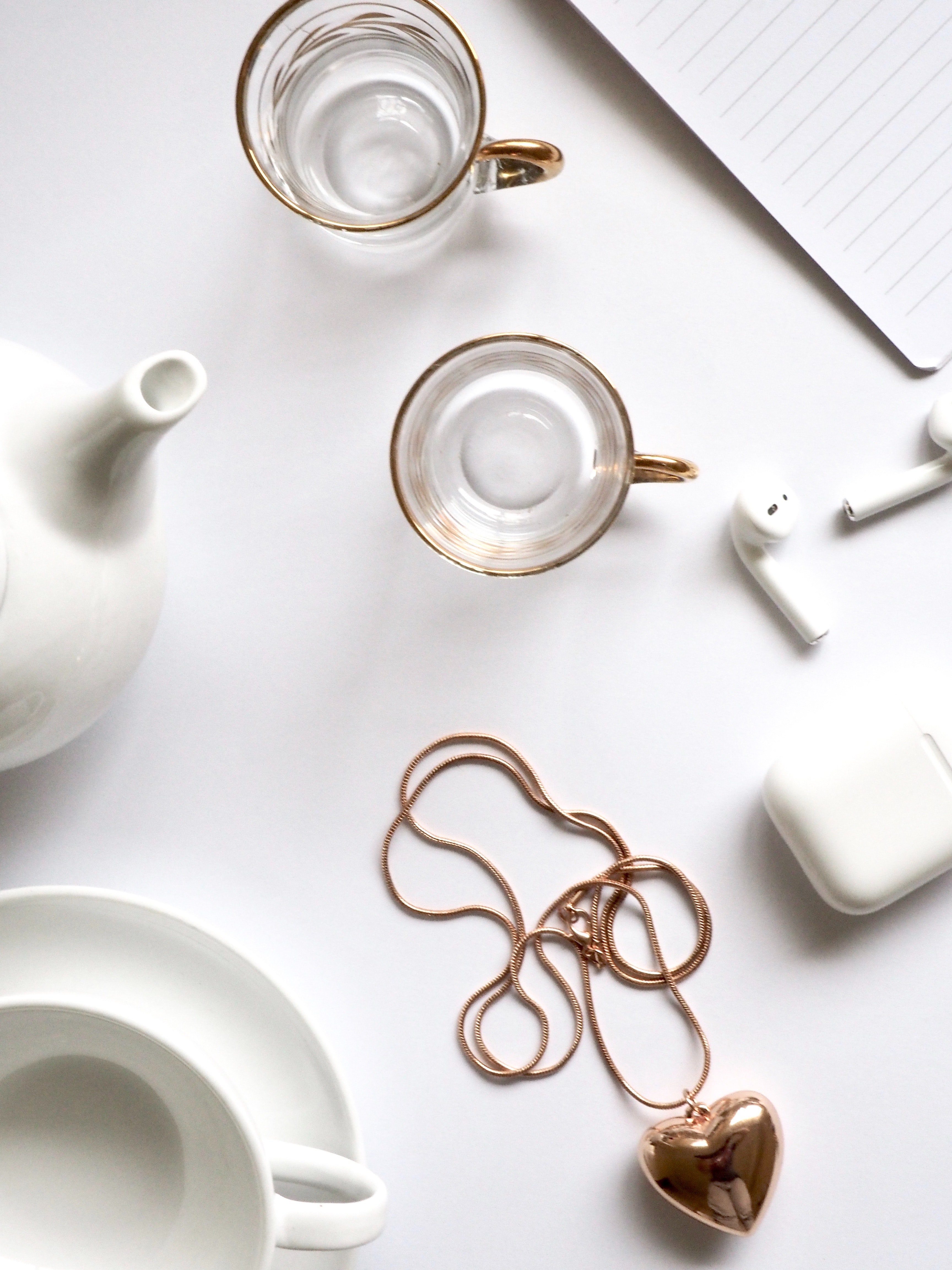 Emily gifted the good Samaritan a rare gold necklace. | Source: Pexels
Anna opened the box and saw a beautiful gold pendant inside. She opened the envelope, and inside was a letter written by Emily. It read:
25 years ago today, I lost my mother. It changed my life forever and scared me to have a family of my own. I didn't want my children to suffer the same fate, nor did I want to relive the experiences of losing a loved one. So, instead, I worked hard and focused on my career. Now, I am a successful lawyer, but with no one to share my wealth and belongings with.
Today, I decided to conduct an experiment to see if anyone would stop to help me. 25 years ago, nobody stopped to help my mother, and it cost her her own life. If you have this box, it means you are a good person.
Thank you for stopping to help me today. This is a limited edition gold pendant. Only 100 were made in the entire world. I hope you like it, and may it bring you good luck and fortune. With kind regards, Emily.
Joe, his wife Abbie, and their daughter Anna were amazed at Emily's story. As Emily wrote her note on a piece of paper with her law firm's name on it, they were able to search for its address.
A couple of days later, Joe left a gift box at the reception. He requested it to be placed on Emily's desk before she arrived at work. As she approached her table, she saw the box, which had a note that read: "My daughter knitted these gloves for you so you may never experience getting too cold ever again. Thank you for your generous gift."
What can we learn from this story?
Being kind costs nothing. Joe decided to help Emily knowing she needed it. This might have caused him to miss his daughter's birthday celebration, but it allowed him to potentially save someone's life.
There are still kind people in this world. Emily's mom thought the world was cruel after nobody stopped to help her on the night she died. However, Emily wanted to prove that there were still kind people left in the world who were willing to help strangers in times of need.
Share this story with your loved ones. It might inspire them and make their day.
If you liked this story, you might like this one about a rich man who adopted five kids simultaneously after losing all hope to be a dad.
This account is inspired by our reader's story and written by a professional writer. Any resemblance to actual names or locations is purely coincidental. All images are for illustration purposes only. Share your story with us; maybe it will change someone's life. If you would like to share your story, please send it to info@amomama.com.
Please fill in your e-mail so we can share with you our top stories!