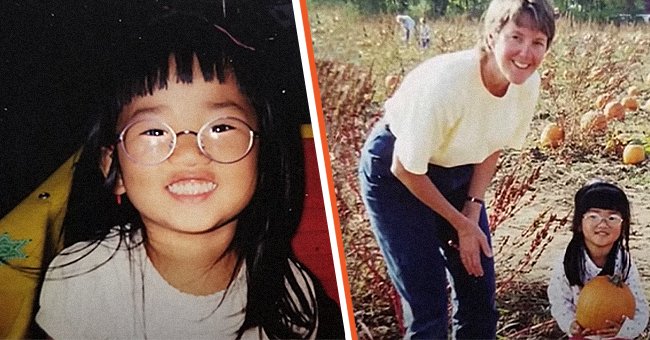 Kati Pohler | Kati Pohler and Her Adoptive Mother, Ruth Pohler | Source: YouTube/BBC Stories
Parents Abandon Their 3-Day-Old Child, Leave Her a Note Suggesting They Meet in 20 Years
Twenty-two years after her birth parents abandoned her in China, Kati Pohler finally reunited with the couple. Here's the emotional story behind the reunion.
Many children search for their biological parents despite living comfortable and happy lives with their adoptive parents. However, when found, the joy of finally reuniting with the people who birthed them knows no bounds.
Kati Pohler was a little girl of three days old when she was discovered alone at a market in 1995. Her Chinese birth parents abandoned her, but she was lucky to have found love from her adoptive parents from the United States (US), Ken and Ruth Pohler.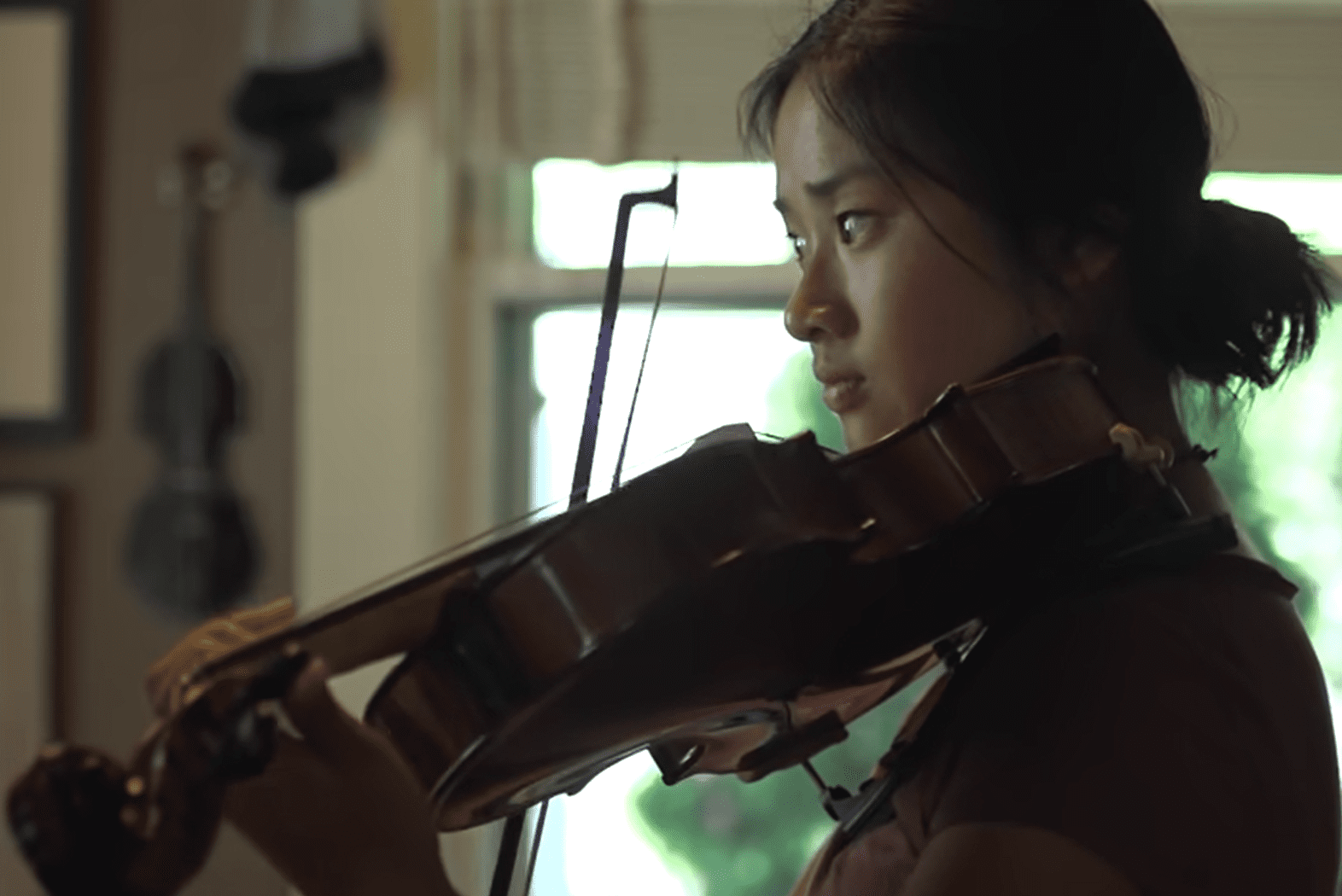 Kati Pohler playing a violin | Source: YouTube/BBC Stories
In 2015, Kati's happy life was turned upside down when she learned that her adoptive parents had hidden a note that her biological parents had written. The note outlines why they abandoned her and asked the college student to make an important decision when she was old enough.
The Painful Decision
In 1995, Qian Fenxiang gave birth to her second daughter, Jingzhi, who was later renamed Kati. China introduced a one-child per home policy in 1979, hoping to reduce poverty, and under it, Kati should've been aborted. However, Qian and her husband, Xu Lida, decided to keep the baby.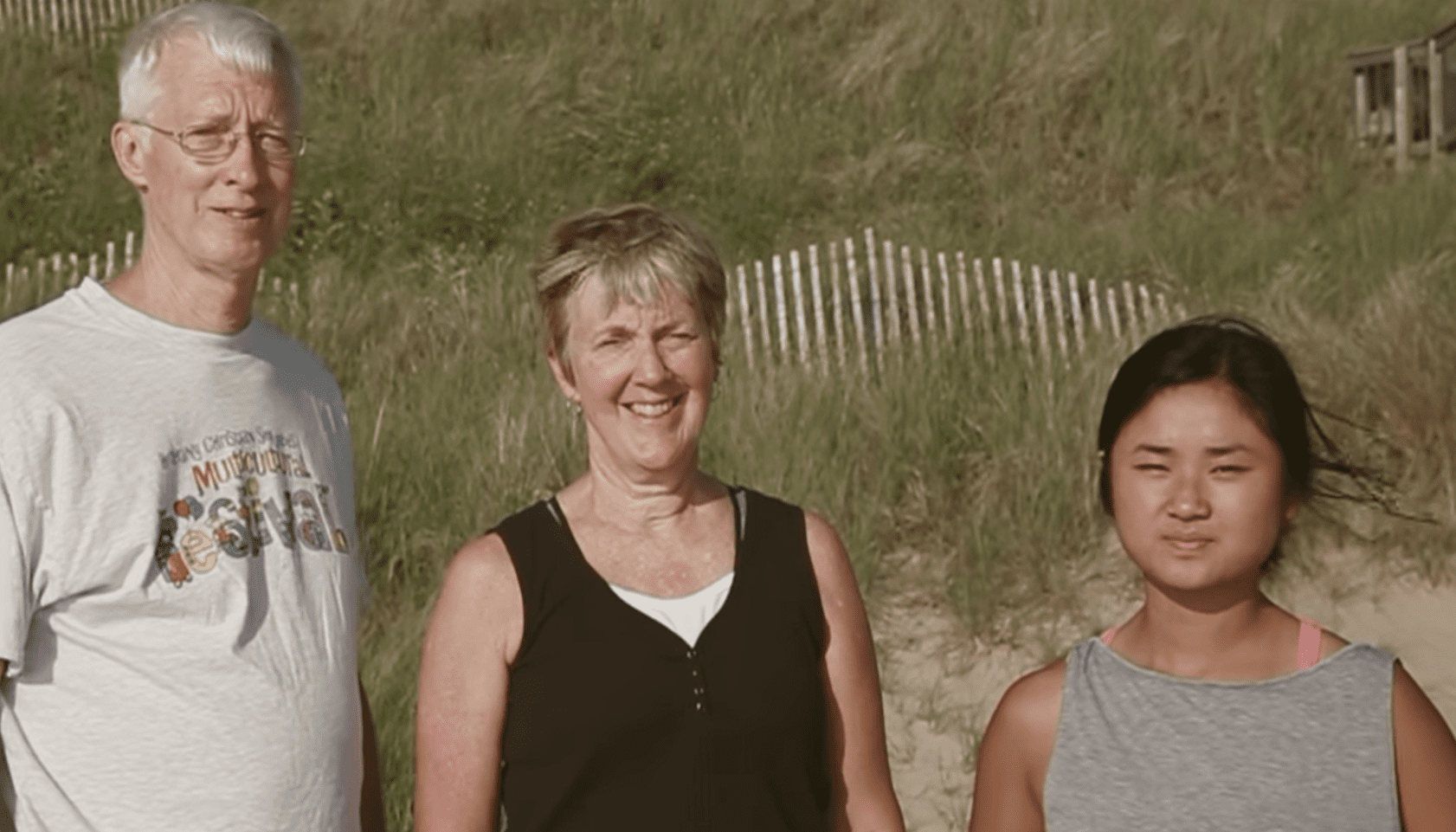 Kati Pohler and her adoptive parents, Ken and Ruth Pohler | Source: YouTube/BBC Stories
The couple carried out a do-it-yourself delivery process, as going to the hospital was out of the question. After completing the process, Qian and Xu knew they could not keep their baby. So, they decided to give the child up, hoping that someone would adopt her and give her a good home. Speaking to BBC, Xu explained:
"...I held her and hugged her for a while."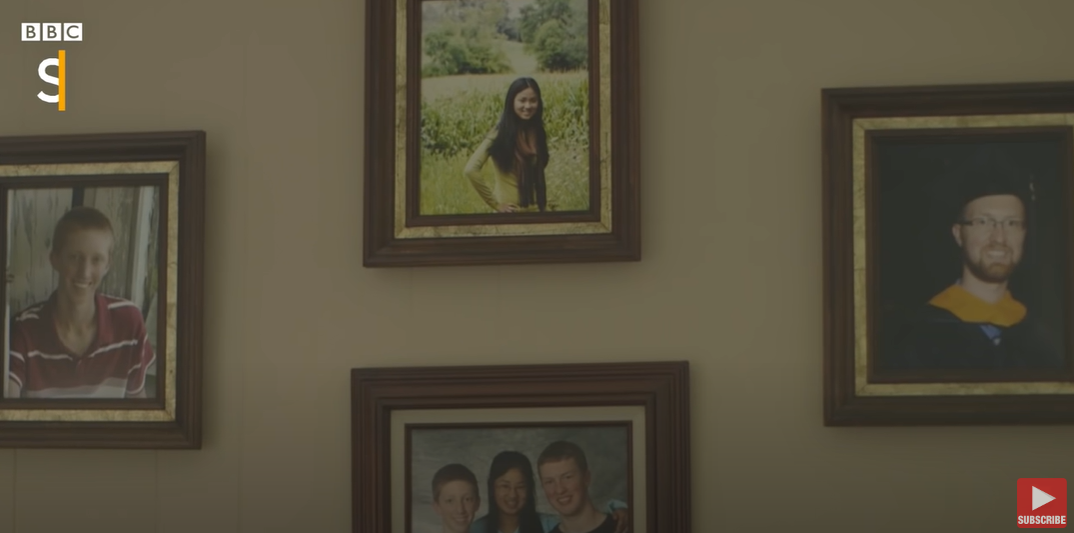 Kati Pohler and her siblings' framed photos in her adopted parents home on December 8, 2017 | Source: YouTube/BBC Stories
He walked to the market and kissed his baby girl, knowing they were sharing their final farewell, before walking away. Their daughter was left in Hangzhou's market with a note that gave some information about Kati, stating:
"Our daughter, Jinhzhi, was born at 10 a.m. on the 24th day of the seventh month of the calendar, 1995."
The couple explained that poverty and world affairs forced them to abandon their child. Xu and his wife showed how humble they were and regretful about their choice by asking for pity.

Kati Pohler at the dining table with her adoptive parents, Ken and Ruth Pohler | Source: YouTube/BBC Stories
In the letter's conclusion, the heartbroken couple hoped the heavens would have feelings so fate could bring them back together with their child. They had wished to meet their daughter ten or twenty years later on Hangzhou's Broken Bridge on the morning of the Qixi Festival.
What Happened to Kati Afterward?
A year after Kati's birth, Ken and Ruth Pohler traveled from Michigan to China to adopt her. Thankfully, Kati was the lucky child and was welcomed into the family. She grew up happily in Hudsonville, Michigan, and was never deprived of love from her parents.
In 2005, the Pohlers' adoptive daughter turned ten, and that's when they tried to honor Xu and Qain's note by sending a messenger to the Broken Bridge. However, the messenger arrived late and missed Kati's biological parents, who had been waiting hopefully for a long time.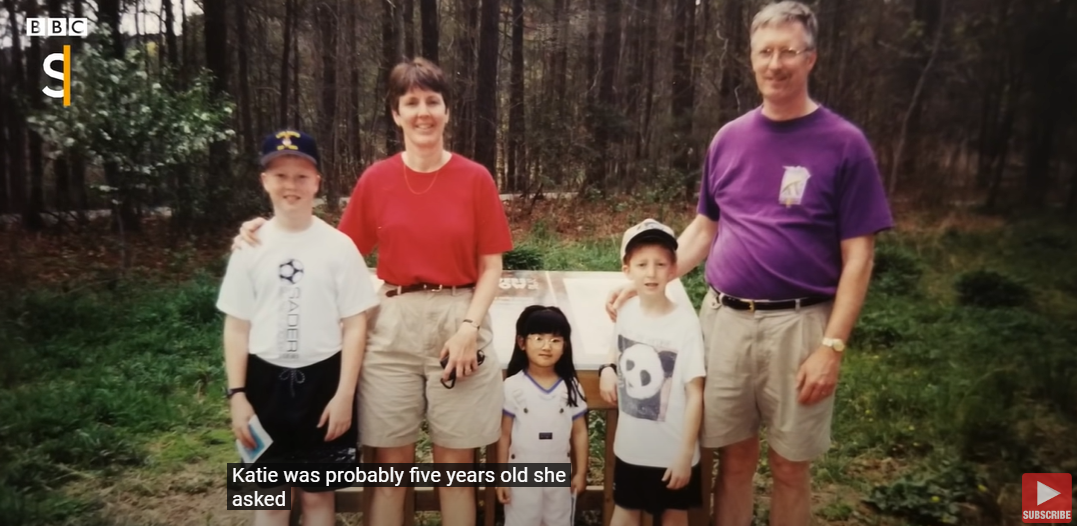 Kati Pohler with her adoptive parents, Ruth and Ken, and her siblings on December 8, 2017 | Source: YouTube/BBC Stories
Instead of returning without any news, the messenger spoke to news outlets present to cover reunion stories. The news station publicized Kati's story, hoping that her biological parents would come forward, and they did.
The Reunion
Ruth and Ken exchanged contact details with their child's birth parents and kept in touch. Finally, in 2016, when Kati turned 20, her adoptive parents filled her in on her birth and the note attached to her on the bridge.
The Pohlers' child confessed to having questions about her biological parents while growing up but never asked her adoptive parents. She vaguely knew that her birth parents left her somewhere with a note, but because she hadn't addressed it in so long, Kati wasn't sure if it was true.
However, at 20, when she asked Ruth what she knew about her adoption during a car ride, the parent admitted to having something to tell her. Ruth revealed they had contact with Kati's birth parents and that they'd featured in a documentary seeking a reunion with their daughter.
Kati had difficulty comprehending why her adoptive parents didn't tell her about Qain and Xu sooner. Ken explained they weren't sure if their daughter would want to know, which Kati understood, but still felt it was "bad logic" on their part.
The young woman felt the Pohlers should've asked her questions about how she felt about her birth parents sooner, but they never really spoke about her adoption. After hearing the story, Kati visited China to see her birth parents.
With help from translators, Kati finally reunited with her biological parents on the Broken Bridge on the eve of the 2017 Qixi Festival. The college student also got to meet her older sister for the first time. It was a surreal moment for her and her parents. She was excited about Qain and Xu and the city where she was born.
Please fill in your e-mail so we can share with you our top stories!