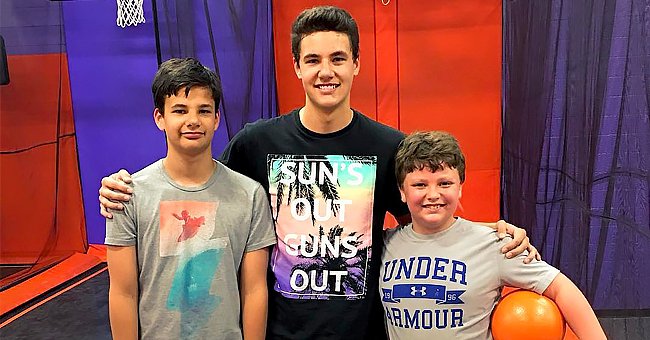 instagram.com/ethanlanphere twitter.com/ethanlanphere
Boy, 9, Writes Heartfelt Card to His Brother on Father's Day after Their Dad Left Them
A nine-year-old boy single-handedly changed the mood within his family on Father's Day when he presented a surprise card to his elder brother. Continue reading to find out how he achieved this.
Father's Day is a special day set aside for people to honor fatherhood, paternal bonds, and the influence of fathers in society. But for three kids in a New York family, Father's Day on June 18, 2017, was shaping up to be a forgettable one.
Ethan Lanphere, who was a student at Cornell University at the time, and his two younger brothers were not looking forward to the occasion after their father left the family three months prior.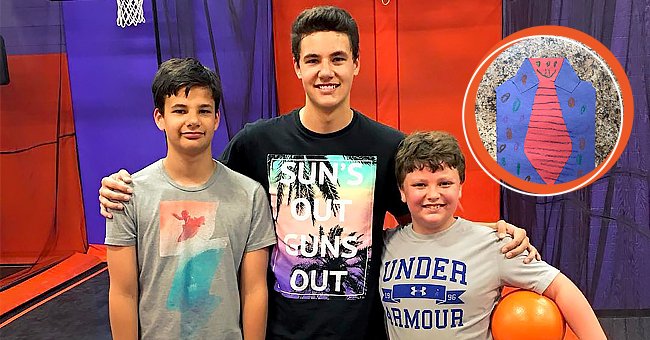 Ethan Lanphere and his two younger brothers at Jackson, the youngest brother's birthday; Jackson's card for Ethan [inset]. | Source: Instagram.com/ethanlanphere
It was not only the kids that were dreading the day. Their mother, Heather Lanphere, an obstetrician, was also not particularly excited about it.
Aside from losing the father of her kids, she had also lost her father less than two years prior. The family had been struggling because Heather's long hours at work meant her kids had to look after each other.
Eldest son Ethan had taken this duty of playing the father figure upon himself, but it was proving to be a challenge because the family lived two hours away from his school.
Heather recognized how heartbreaking it might be for the youngest son, nine-year-old Jackson, to be without his dad on that day as his classmates would all be making gifts and crafts for their fathers, so she implored him not to feel pressured to participate.
She also told Jackson that his teachers would understand if he wanted to do something else while his mates were preparing for the holiday.
While the family was busy worrying about how the day would unfold, Jackson had planned something different. On the day, he presented a surprise card to his elder brother Ethan, who played the father role since their dad left. In it, he wrote:
"Dear Ethan, You are the person that I look up to. You have been my influence to make me a good person. Love, Jackson. PS: I love you."
Neither his mother nor Ethan knew about the card, which the nine-year-old made on his own before presenting it. The heartwarming message he wrote in it brought tears to Ethan and Heather's eyes.
The card changed the dynamics of that day for the family, and instead of them being sad, it brought smiles to their faces. Reacting to the surprise gesture of her youngest son, Heather explained:
"It's funny how it turned into such a great event that could make us all smile. It's all about being thankful for what you have, not what you don't have or what you've lost."
JACKSON'S CARD GOES VIRAL
Ethan was so moved by the card that he decided to share the story on his Twitter page. He posted the card and captioned it: "Our father left three months ago. My little brother gave this to me today for Father's Day."
The tweet generated many positive reactions, and after less than a week, it had over 11,000 likes. It made many people emotional, and they heaped praises on Jackson. They also encouraged Ethan to keep being a role model to his younger brothers.
Please fill in your e-mail so we can share with you our top stories!