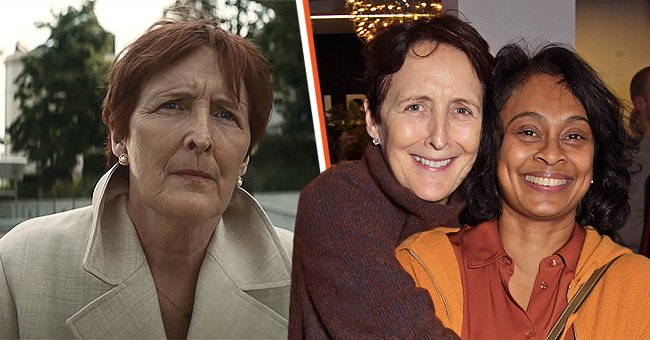 youtube.com/IGN || Getty Images
Fiona Shaw's Wife Once Lost Her Husband & Kids — Currently the Couple Have No Children Together
Before Sonali Deraniyagala met Fiona Shaw, she was married to a man with two kids. She lost her family and her parents in a natural disaster and now lives childless with Shaw. Find out more about their unique love story.
Fiona Shaw met her soul mate, Sonali Deraniyagala, after reading a book she wrote about the tragedy that befell her in 2004. The book was titled "The Wave," and it detailed how Sonali was able to survive after.
After Fiona read the book, she had felt the burning need to know the person behind it, and when the meeting finally happened, the two quickly fell in love.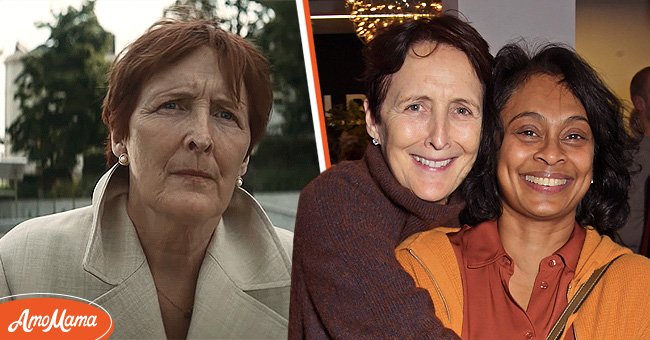 Picture of British actress, Fiona Shaw [left]. Fiona Shaw and Sonali Deraniyagala attend a screening of 'The Two Popes', hosted by Richard Curtis, on November 29, 2019 in London, England [right] | Source: youtube.com/IGN || Getty Images
They are currently happily married, but they have no kids together. Here are the details about what happened to Sonali and how Fiona came to find love with her.
It was December 2004, and Sonali, together with her husband, Steve Lissenburgh, then 40, and their two young boys, Vikram and Nikhil, had spent Christmas together at a nature reserve called Yala in south Sri Lanka.
On December 26, Sonali noticed that the sea, which she could view from inside her hotel room, was acting weird. It was no big deal — just that the tide had risen higher than the previous day.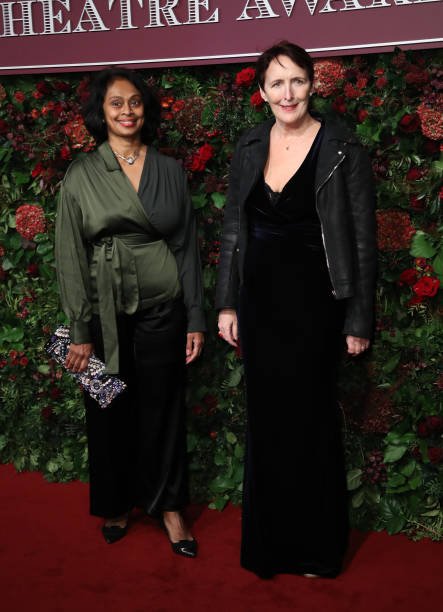 Sonali Deraniyagala and Fiona Shaw attends the 65th Evening Standard Theatre Awards at the London Coliseum on November 24, 2019 in London, England | Source: Getty Images
Sonali had no idea she was seeing the first signs of a tsunami, and up until then, the woman had never worried to know what it meant.
A few minutes later, the tsunami hit, and Sonali's family was among the list of casualties. She had been carried a couple of miles inland and had survived because she had clung to a tree branch.
Besides her husband and boys, Sonali also lost her parents, who joined the holiday trip. The two stayed in the next room, and their deaths brought the number of people Sonali lost that day to five.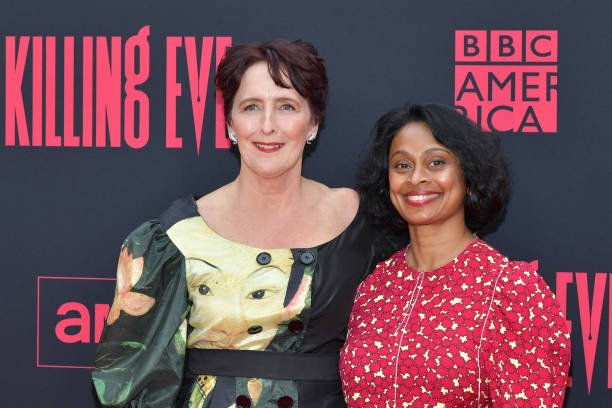 Fiona Shaw and Dr. Sonali Deraniyagala attend the premiere of BBC America and AMC's "Killing Eve" Season 2 at ArcLight Hollywood on April 01, 2019 in Hollywood, California | Source: Getty Images
Sonali was left with grief, questions, and memories when the worst of it had passed. How would she move on, and where would she start from?
It was a terrible tragedy, but believe it or not, it set the stage for an unconventional love story between two different yet complementary souls.
Shaw was not gay from birth and has admitted in the past that she was straight in her early years. She even had a boy toy at some point, but she just found she was gay as she got older. After her marriage, Fiona has admitted that her impulse to work and travel has reduced considerably. She said:
"I wasn't in any way gay until I was. One goes on developing. As a teenager, I was very modest in my romantic life. I had this wonderful boyfriend, then another, then later I became gay. It was a shock."
Shaw did not like that about herself, and for some time, she harbored self-hatred in the hopes that it would help her gravitate back into the fold, but that did not happen.
To cope with it, she convinced herself she had no control over those aspects of herself and went on to live with it. It was a good decision because she later realized that her soul mate was a woman.
THE PERFECT MATCH DOES EXIST
After the tragedy, Sonali went through a long period of grief that saw her remaining family and friends struggling for months to help her cope with the loss.
For the first six months, she was on suicide watch while she recuperated under the care of her uncle in Colombo. While there, she never left her bed or room, and she could not bear any light in the room. Later on, she started drinking and doing drugs to deal with the pain, but she was still crazy with grief.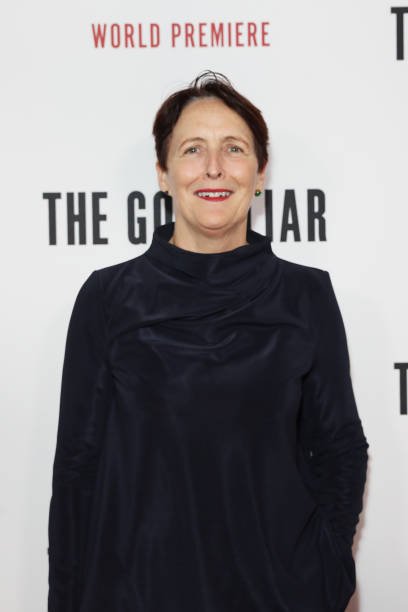 Fiona Shaw attends the World Premiere of "The Good Liar" at the BFI Southbank on October 28, 2019 in London, England | Source: Getty Images
Sonali visited many therapists, and she took trips to wild places, including the Arctic and Iceland, needing the cold and whiteness to blank out the pain birthdays or anniversaries evoked within her.
It took her a long time before she returned to London, and even when she did, the widow stayed away from her former home for more than four years.
After recovering somewhat, she moved to New York for anonymity, found a good shrink, and tentatively dived back into her academic career.
She later started writing about what happened after her therapist Mark Epstein suggested it to her, and a book came out of it.
Imagine her surprise when the book became the subject of bidding wars and auctions among publishers worldwide. When Fiona read the book, her heart went out to Sonali, and she sought to meet her.
A friend introduced them, and the two women fell deeply in love with each other which led to their marriage in 2018. Fiona, a famous actress, had this to say about their first meeting:
"I was so surprised she was that person, not the person in the book. We spent half an hour chatting. And when I left I thought, 'I have just met life'."
Fiona had been filled with thoughts of living with Sonali. She has admitted that Sonali adds many things to her life, including fun, companionship, security, laughter, and food, because she is reportedly a magnificent chef.
Sonali has no interest in Fiona's ties to Hollywood, so they don't bring it up. According to the actress, all they speak about is life and family, which means her identity became domestic whenever Sonali was around.
It pleases Fiona, who once said: "I'm married to a very unusual person, but maybe it took a very unusual person to marry me."
Fiona is aware of her wife's painful past, and though they don't let it dominate the relationship, she believes it defines it. The actress is well aware that her partner once had a near-death experience, making her feel more appreciative of life.
The "Killing Eve" actress' relationship with Sonali has also changed her views on marriage. Before her, Fiona decided at 26 to be more focused on her career while traveling the world.
After her marriage, Fiona has admitted that her impulse to work and travel has reduced considerably. A positive change that her soul mate could have only triggered.
The relationship the two share is poised to last for a long, long time, and fans hope it does — Sonali especially deserves no more heartache.
Please fill in your e-mail so we can share with you our top stories!