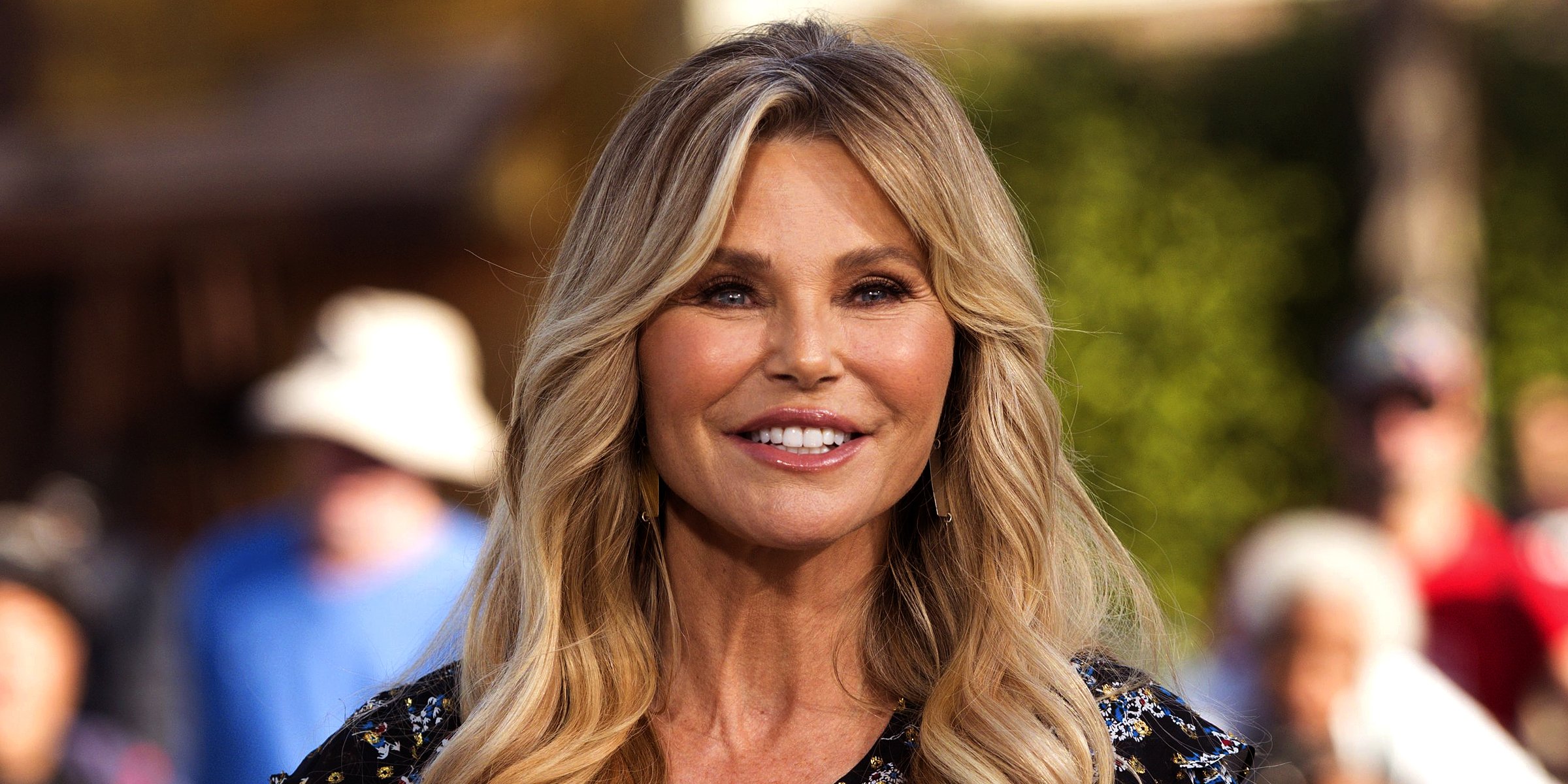 Getty Images
Christie Brinkley's Daughter Was 'Crying All Day' Amid Break up Before Meeting a Man She Dedicated a Song To
In 2009, Christie Brinkley's daughter, Alexa, almost died after overdosing due to a bad breakup. More than 12 years later, she has found love again and will soon walk down the aisle. Find out about Alexa's challenges.
Christie Brinkley and Billy Joel are two of America's most accomplished celebrities. The duo has enjoyed stellar careers spanning several decades in the entertainment industry.
Apart from being deeply rooted in the same industry, Brinkley and Billy have more in common: They were married and share one daughter, Alexa Ray Joel.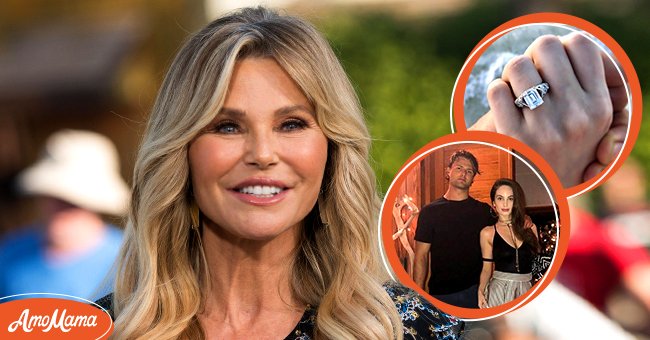 Christie Brinkley visits "Extra" at Universal Studios Hollywood on January 18, 2018 [Left] | Alexa Ray with her partner Ryan [Right] | Source: Getty Images
Alexa was born during the late hours of December 29, 1985, in a Manhattan hospital. Like her parents, she has worked hard to establish herself as a famous entertainer.
She is primarily known as a singer, songwriter, and pianist. Apart from her successful career, there is more to know about the 36-year-old, especially her love life.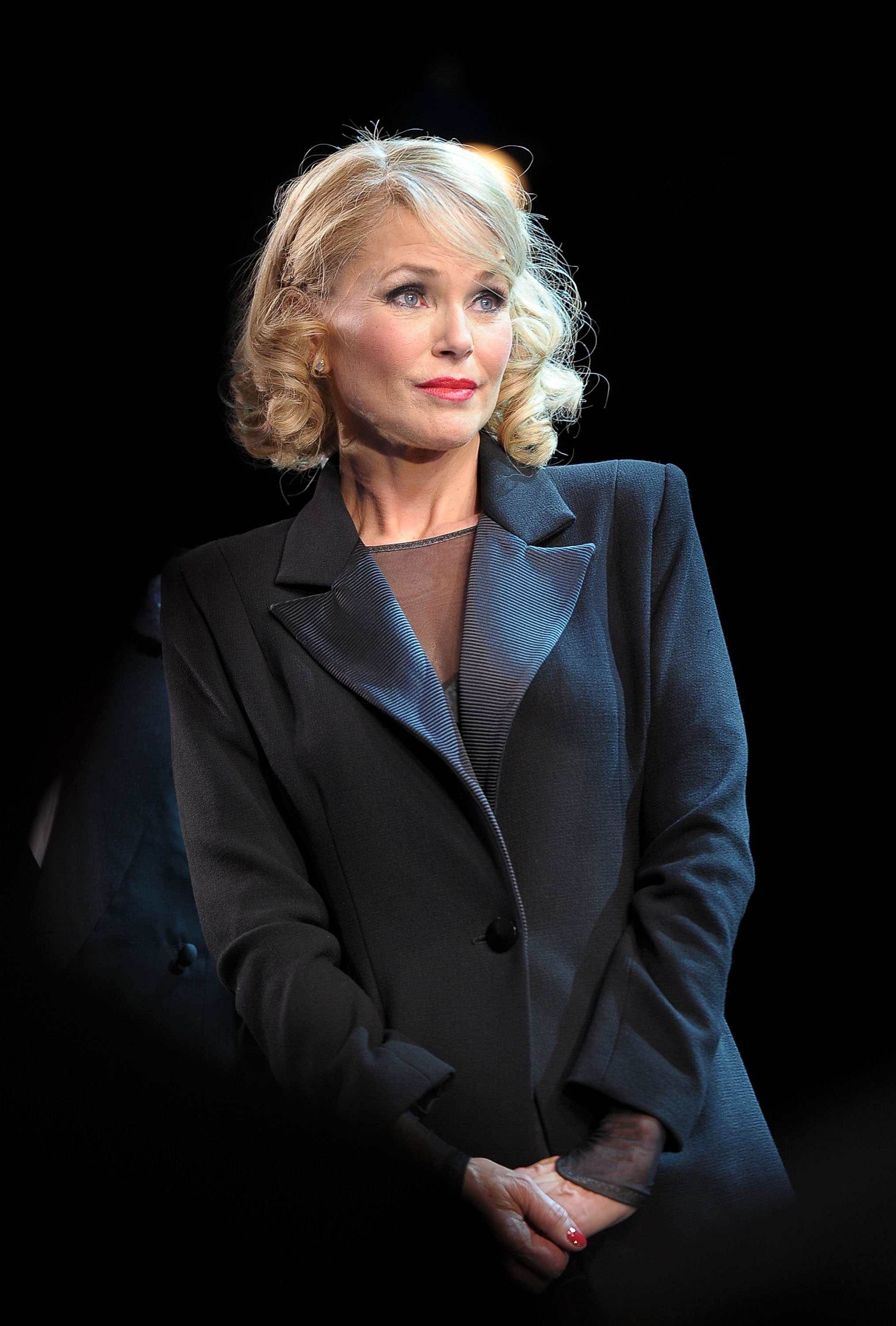 Christie Brinkley debuts on Broadway as Roxie Hart in "Chicago" at Ambassador Theatre on April 8, 2011 in New York City. | Source: Getty Images
Since her career skyrocketed, Alexa has made the headlines severally, especially due to her talent. Despite all of the fame and fortune she has achieved, her love life is something she has fought to keep away from the public eye.
However, in 2009, the singer was on the news when she released a song about her breakup. In the single titled "Invisible," Alexa spared no details regarding her rocky relationship with James "Jimmy Riot" Elliot, her bandmate, who worked on her 2006 EP "Sketches."
In the lyrics, she explained that she took the breakup very hard and negatively affected her. Alexa told the world that she was not okay.
A few months after the song was released, the singer was hospitalized at the St Vincent's Medical Center in New York after she overdosed on an unidentified pill.
The overdose was ruled as an apparent suicide attempt. According to a family friend, after Alexa's difficult breakup, the singer battled with depression. She struggled to find her place in the world and measure up to famous parents, hence her decision to end it all.
Although the situation was severe, Billy assured the public that Alexa would be fine. He constantly kept in touch with the hospital and his daughter from his home in Long Island.
Billy could not stay with his daughter in the hospital because he wanted to avoid "a circus atmosphere." However, immediately Alexa got discharged, he did not leave her side.
Before Alexa's song release and apparent suicide attempt, she had hinted to the world about her dating difficulties. In August 2009, the pianist took to her MySpace page to complain about the challenges in her love life.
Alexa asked her fans if any of them were experiencing a "difficult dating world." She also confessed that she was terrible at dating and could not stand the games played in relationships.
Alexa revealed that she could get very dark and depressed like other artists. So, when she broke up with Jimmy Riot, the singer went into that dark place.
Alexa said after the split, she was crying all day, but in the end, she had the support of her family to get her through the sadness.
A few years after her breakup, Alexa found love again in the arms of Ryan Gleason. Gleason is a restaurateur, and as of 2018, he was working in two restaurants in New York.
In addition to his cooking profession, the man also loves traveling. His social media pages contain pictures of him enjoying trips to various locations.
Furthermore, Gleason loves music and enjoys listening to Alexa writing new songs. Apart from sharing a love for music, the pair appear to have many other things in common.
In conclusion, they seem to be a perfect fit for each other. Their relationship began in 2013, and they got engaged on January 1, 2018.
The following day, Alexa took to Instagram to make the engagement news public. She shared a photo of her and Gleason locking lips, and her stunning engagement ring could be spotted. Alexa added the caption:
"He said to me: 'Before I met you, my world was in black and white. You colored it in between the lines.' It was the most beautiful thing anybody ever said to me...~ 🕊 🖤🕊."
In another post, Alexa admitted that she had no words when Gleason popped the question and was dumbstruck. The singer kept looking at the ring while her beau laughed at her hysterically.
Alexa did not fail to give her fans a closer look at her beautiful ring in a different Instagram post. Since Alexa and Gleason's 2018 engagement, the pair are still enjoying a beautiful romance. They gush over each other on social media, but Alexa went over the top to prove her love for Gleason last year.
The singer wrote a song, "Seven Years," about her seven-year relationship with Gleason and dedicated it to her fiancé. Alexa explained that he was moved to tears when Gleason heard the song for the first time.
ALEXA'S PLANS FOR HER WEDDING
In 2020, the coronavirus pandemic hit the world, affecting many families and preventing several events. According to Brinkley, her daughter's marriage was not an exception.
Brinkley explained that Alexa and her fiance put the wedding planning on hold due to the coronavirus. Before the pandemic, Alexa told People that she was in no hurry to marry.
According to the singer, she liked being engaged and would like to take her time before tying the knot. Irrespective of Alexa's decision, she explained that she had some thoughts on how the big day would happen.
Alexa noted that she would love the wedding ceremony in New York. The singer also mentioned that there would be no bridesmaids and she would have a special moment with her dad. Alexa plans to honor Billy by singing with him.
While Alexa puts the plans in place, fans await the big day. As of December 29, 2021, a post shared on Gleason's Instagram page showed that he and Alexa were still engaged. Hopefully, the world will share in the joy of their wedding sooner than expected.
Please fill in your e-mail so we can share with you our top stories!