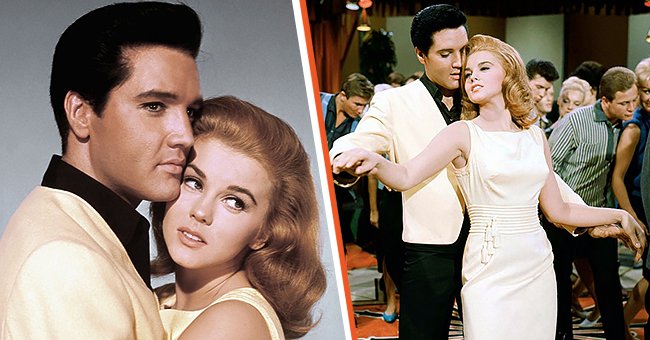 Getty Images
Ann-Margret 'Shared a Devil Within' with 'Animal' Elvis - He Got Down on One Knee When They Both Had Spouses
Ann-Margret and Elvis Presley provoked several reactions when they began their short-lived romance. Even after they broke up and married different people, Presley still confessed his love to the actress. Inside their love story.
Swedish American Actress, Singer, and Dancer Ann-Margret was married to American Television and Film Actor Roger Smith for fifty years, from 1967 until he passed away in 2017.
But before she married Smith, the actress was romantically involved with Singer and Actor Elvis Presley. Ann-Margret and Elvis's romance lasted for only a year, from 1963 to 1964.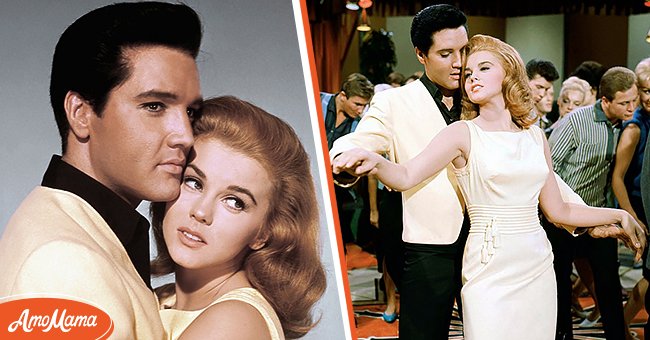 Swedish-American actress, singer and dancer Ann-Margret and American singer, actor and icon Elvis Presley during the promotion of the movie "Viva Las Vegas." [Left] | Ann-Margret and American singer, actor and icon Elvis Presley on the set of "Viva Las Vegas." [Right] | Source: Getty Images
At the time, the latter was in a relationship with Priscilla Presley, but his connection with Ann-Margret was too deep to be ignored.
However, it was only a matter of time before the romance ended. Here are details about Ann-Margret and Elvis Presley's relationship before and after their marriages with their spouses.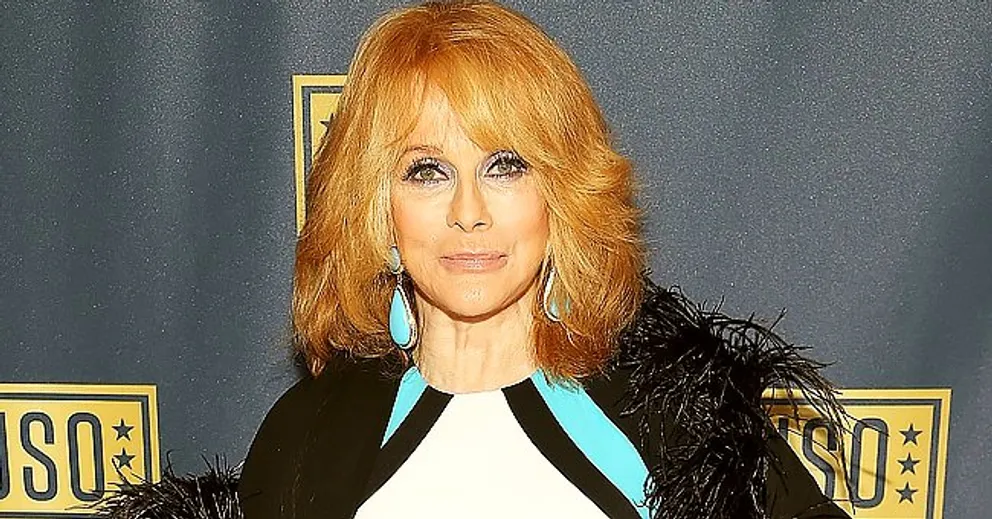 Actress Ann-Margaret attends the 2016 USO Gala on October 20, 2016 at DAR Constitution Hall in Washington. | Source: Getty Images
ANN-MARGRET AND ELVIS PRESLEY'S PASSIONATE AFFAIR
At 21 and relatively new to the acting scene, Ann-Margret hit her career breakthrough when she featured in the musical comedy "Bye Bye Birdie." The following year, she reached the pinnacle of her career after starring alongside Elvis on "Viva Las Vegas."
Ann-Margret and Elvis were the perfect pair on screen. However, their relationship off the screen was even more intimate. When they first met, they had an instant connection, not knowing they shared a devil within.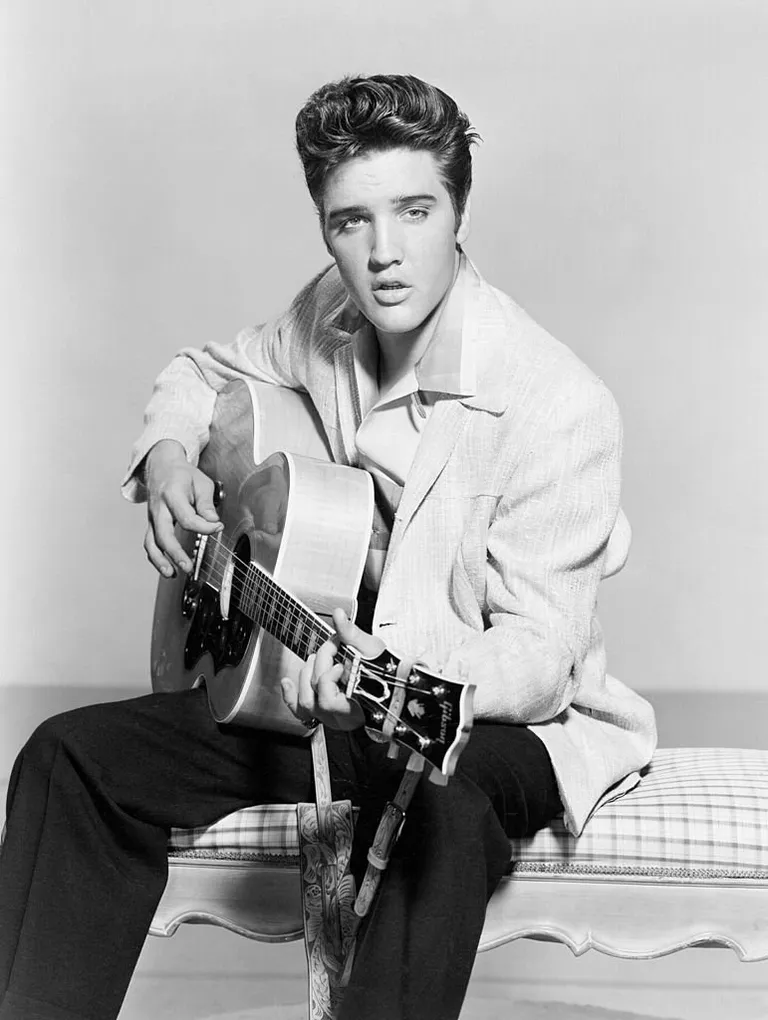 Elvis Presley strums his acoustic guitar in a portrait in 1956. | Source: Getty Images
Soon, their connection metamorphosed into a whirlwind romance. The actress would write about the things she had in common with Elvis, as well as intimate moments they shared in her 1994 autobiography "My Story."
It went thus: "Music ignited a fiery pent-up passion inside Elvis and inside me. It was an odd, embarrassing, funny, inspiring, and wonderful sensation. We looked at each other move and saw virtual mirror images. When Elvis thrust his pelvis, mine slammed forward, too."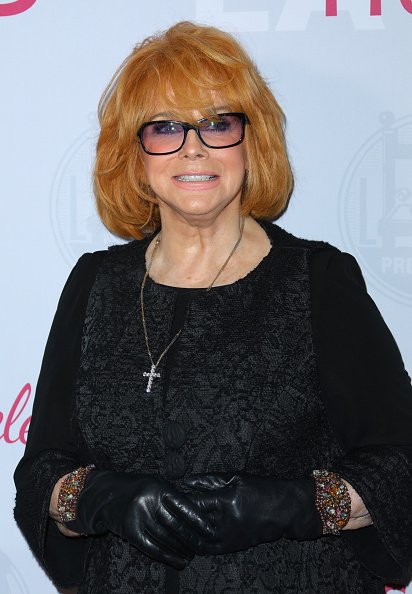 Ann-Margret at The Millennium Biltmore Hotel on December 01, 2019 in Los Angeles, California. | Source: Getty Images
Ann-Margret also added: "When his shoulder dropped, I was down there with him. When he whirled, I was already on my heel." Ann-Margret and Elvis were head-over-heels in love with each other, even though the actor was in a relationship with someone else.
However, months later, their romance began to crumble. It was believed that Elvis cared more about himself than Ann-Margret. One time, he asked his manager to take over the actress's career.
The actor dropped the request when the manager revealed that taking over Ann-Margret's career would mean less time managing Elvis. The couple finally ended their relationship in 1964 but remained close friends afterward.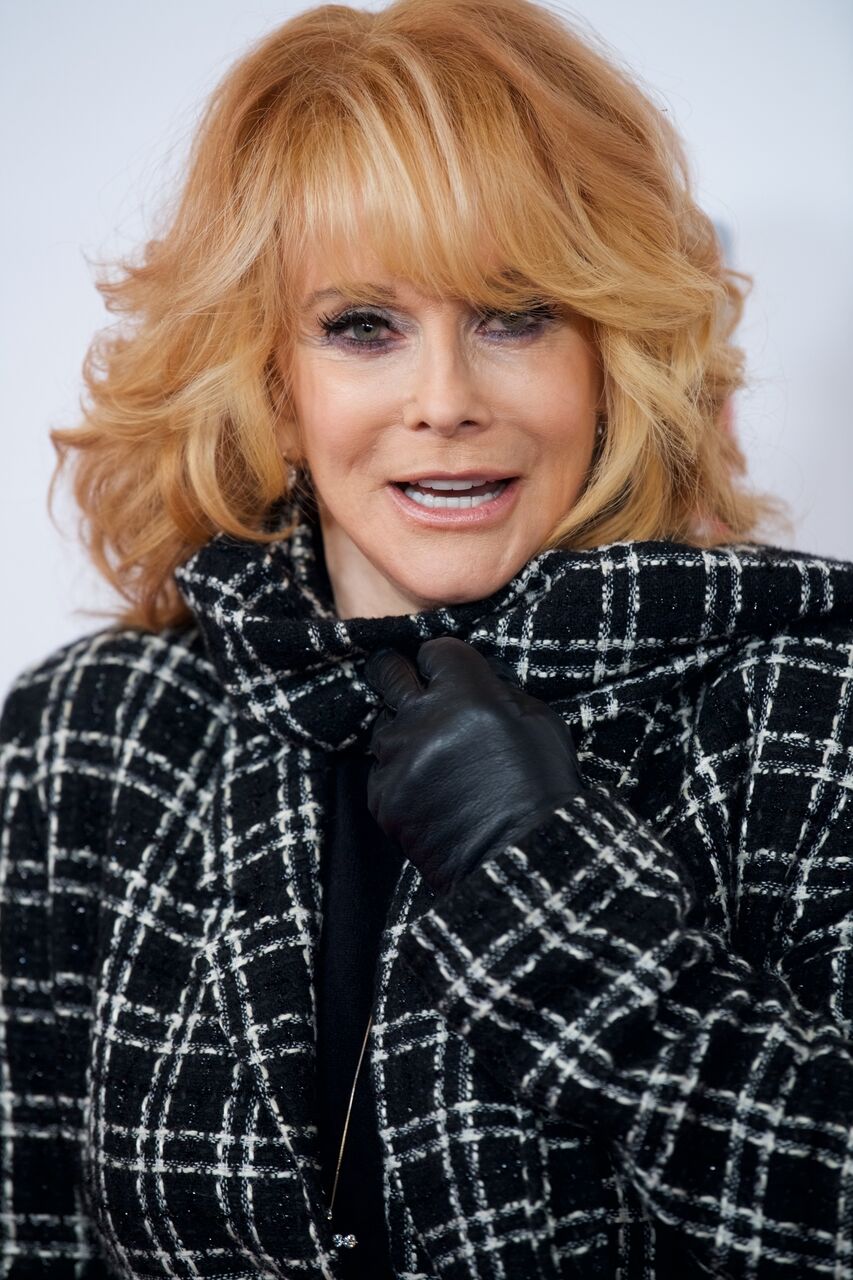 Ann-Margret attends the AARP's Annual Movies for Grownups Awards. | Photo: Getty Images
HOW ELVIS REVEALED HIS FEELINGS TO ANN-MARGRET
A few months after Ann-Margret and Elvis broke up, the latter got engaged to Priscilla. They walked down the aisle on May 1, 1967, and one week later, Ann-Margret followed suit, tying the knot with Roger Smith.
Even after they married different people, their love for each other was evident, and their connection never faded. When Ann-Margret debuted her Las Vegas show in Riviera Hotel, Elvis was present to wish her good luck.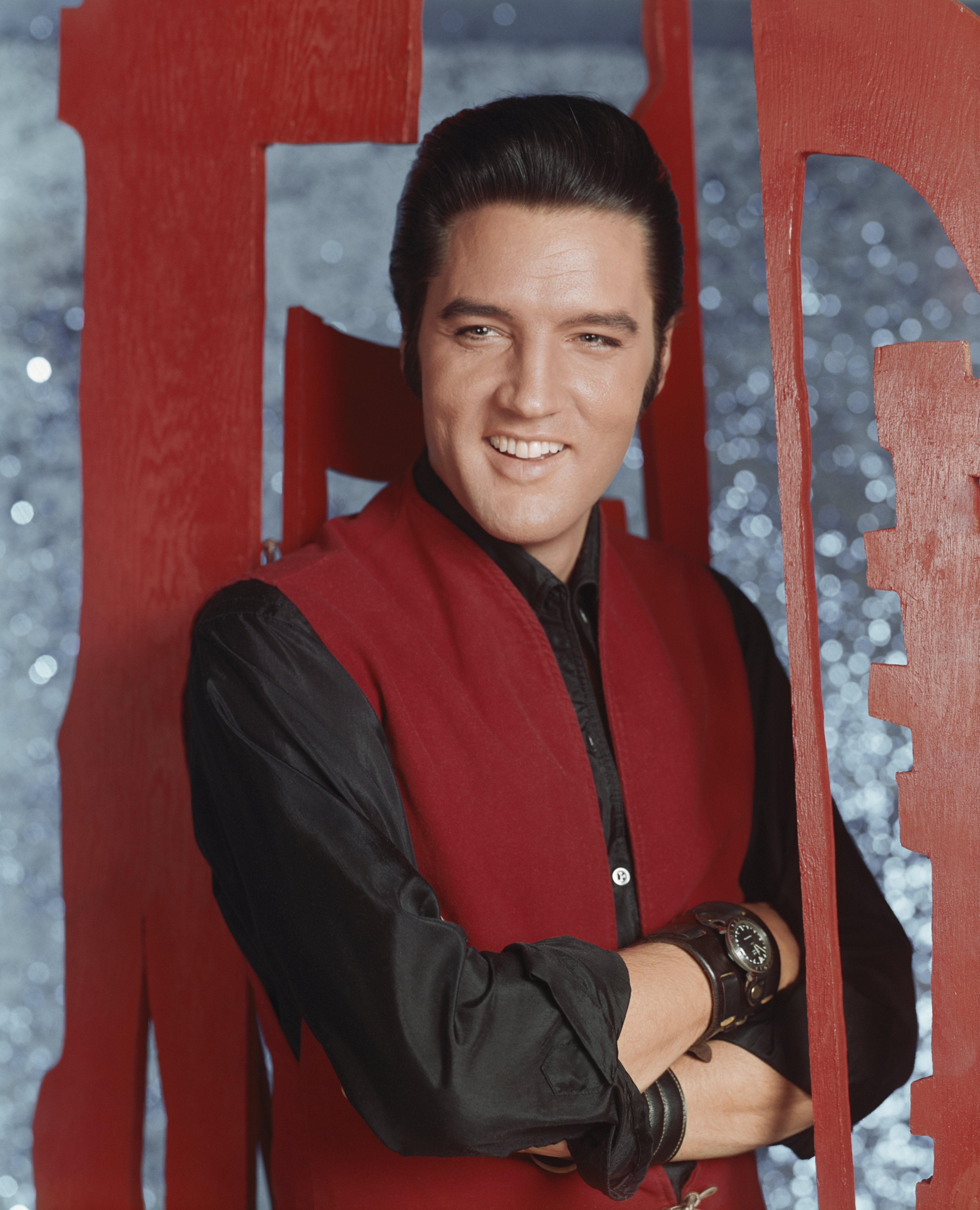 Elvis Presley performing on the Elvis comeback TV special on June 27, 1968, in California. | Source: Getty Images
He met the actress in her dressing room backstage, and they felt a connection. Recalling the moment in her autobiography, Ann-Margret wrote:
"Suddenly, the old connection burned as brightly and strong as it had years earlier."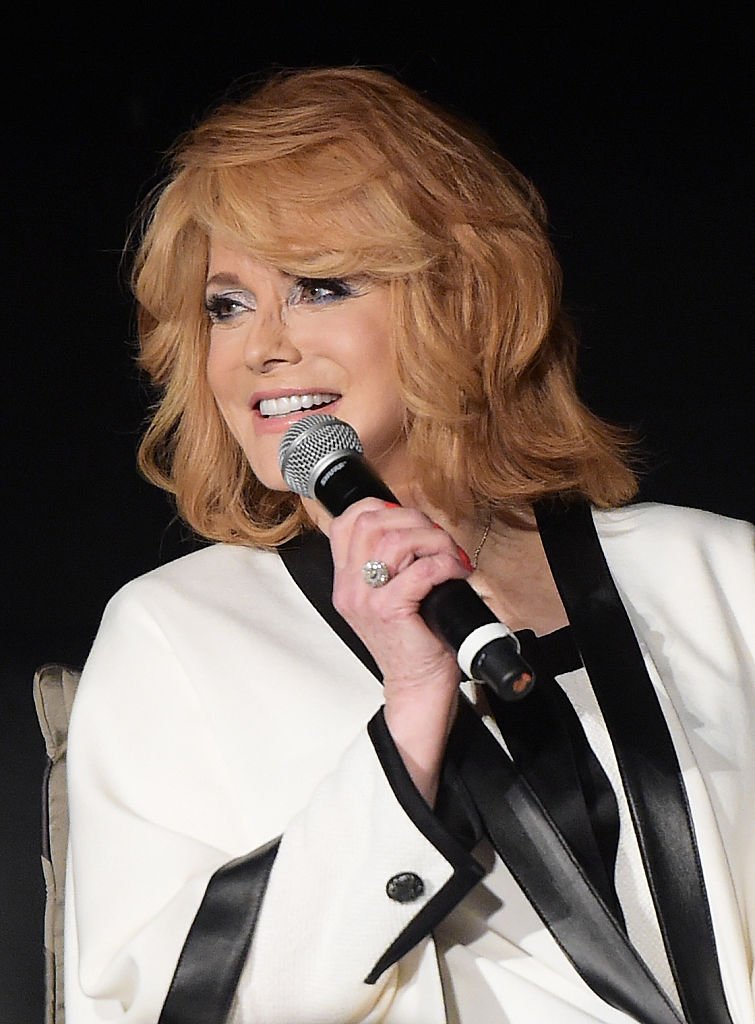 Ann-Margret at the screening of "The Cincinnati Kid" at the 2015 TCM Classic Film Festival. | Source: Getty Images
Next, Elvis handed Ann-Margret flowers, congratulating her on her success, before stepping forward and dropping on one knee to confess his feelings to the actress. The actress explained:
"I felt the heat in our bodies. In a soft, gentle voice weighted by seriousness, he told me exactly how he still felt about me, which I intuitively knew, but was very touched to hear."
Sadly, Ann-Margret could do nothing about Elvis's feelings as she was already married. Nevertheless, the pair remained close. Until the actor's demise in 1977, he sent Ann-Margret flowers every time she opened a show.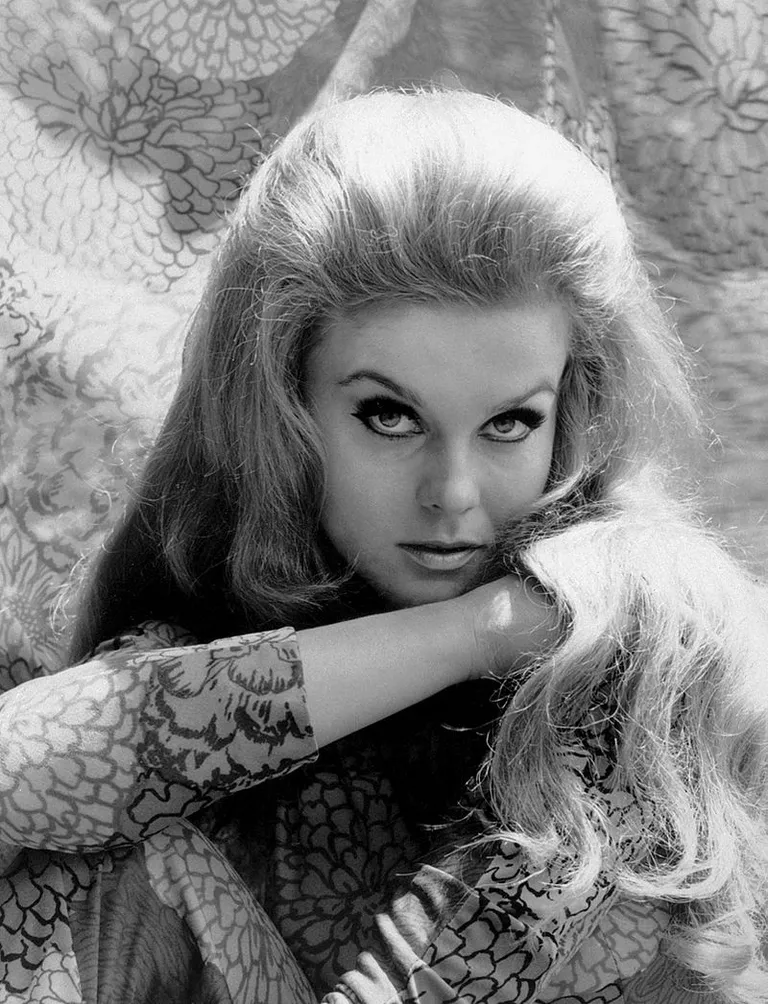 A snapshot of Swedish-American actress Ann Margret from a 1968 television special. | Source: Wikimedia Commons
INSIDE ANN-MARGRET'S MARRIAGE TO ROGER SMITH
Even though Ann-Margret and Elvis's relationship did not lead to marriage, the actress is forever thankful that she married the right person— Roger Smith.
Accomplished as an actress and a musician, Ann-Margret maintains her marriage is one of her most significant accomplishments. The Hollywood star and her late husband met in 1961, around the same time that Ann-Margret appeared on "Pocketful of Miracles."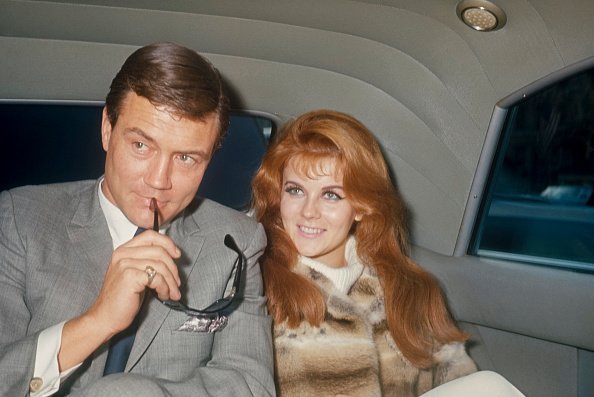 Roger Smith with sun glasses and Ann-Margret in the back of a limo; circa 1970. | Source: Getty Images
However, the pair would not see each other again until five years later. Smith invited Ann-Margret to a club in San Francisco where he was performing, after which the couple began their romantic journey.
At first sight, it was not love for Ann-Margret, but she knew she would marry him by the third date. The actress once revealed:
"The man that I married is the man I knew I was going to marry on the third date."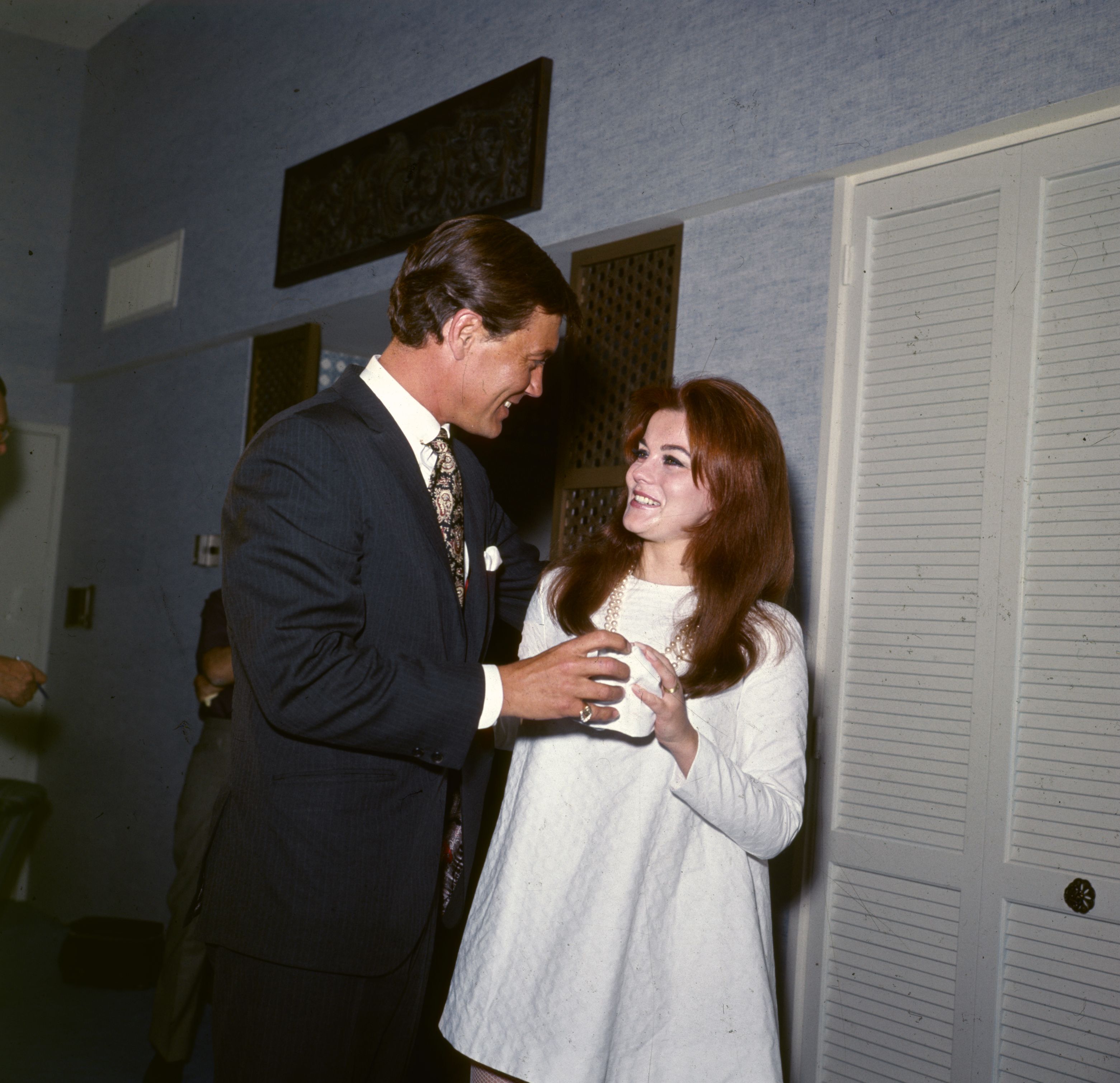 Ann-Margret and her husband, Roger Smith at their wedding ceremony at the Riviera Hotel on May 8, 1967 in Las Vegas. | Source: Getty Images
After dating for a year, the duo married in a Las Vegas civil ceremony. Smith and Ann-Margret did everything possible to make their marriage work, and it did.
She told Closer Weekly: "We were together night and day. We loved each other and were always in each other's corner." Unlike many marriages in Hollywood, theirs lasted for fifty years and was only cut short by Smith's passing in 2017.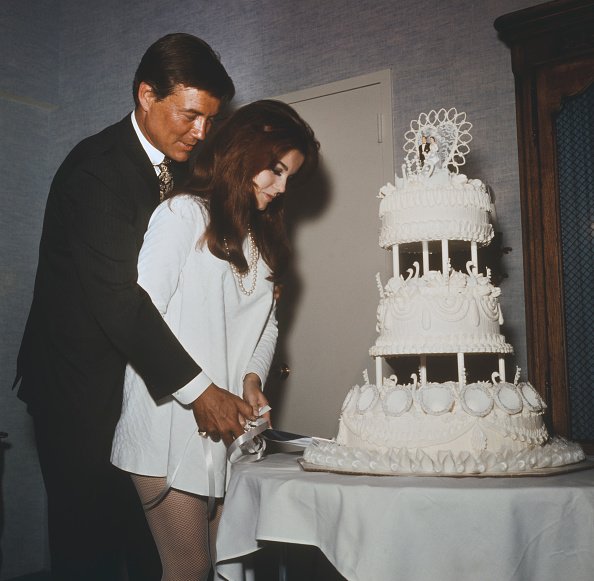 Ann-Margret and Roger Smith at the Riviera Hotel in Las Vegas, United States, on May 8, 1967. | Source: Getty Images
ELVIS' RELATIONSHIP WITH PRISCILLA DIFFERED FROM HIS AFFAIR
While Ann-Margret enjoyed a blissful marriage, the same could not be said of Elvis. The actor had met Priscilla when they were very young. The former was 24, and his ex-wife, who reminded him of his late mother, was only 14 years old.
Elvis cared less about Priscilla's age and lack of experience and was ready to "train her any way he wanted." Also, Priscilla's parents supported their relationship, despite their daughter's age.
So, the duo continued dating, and the actor kept molding young Priscilla to be the perfect wife, to the point where she considered herself "Elvis's living doll, to fashion as he pleased."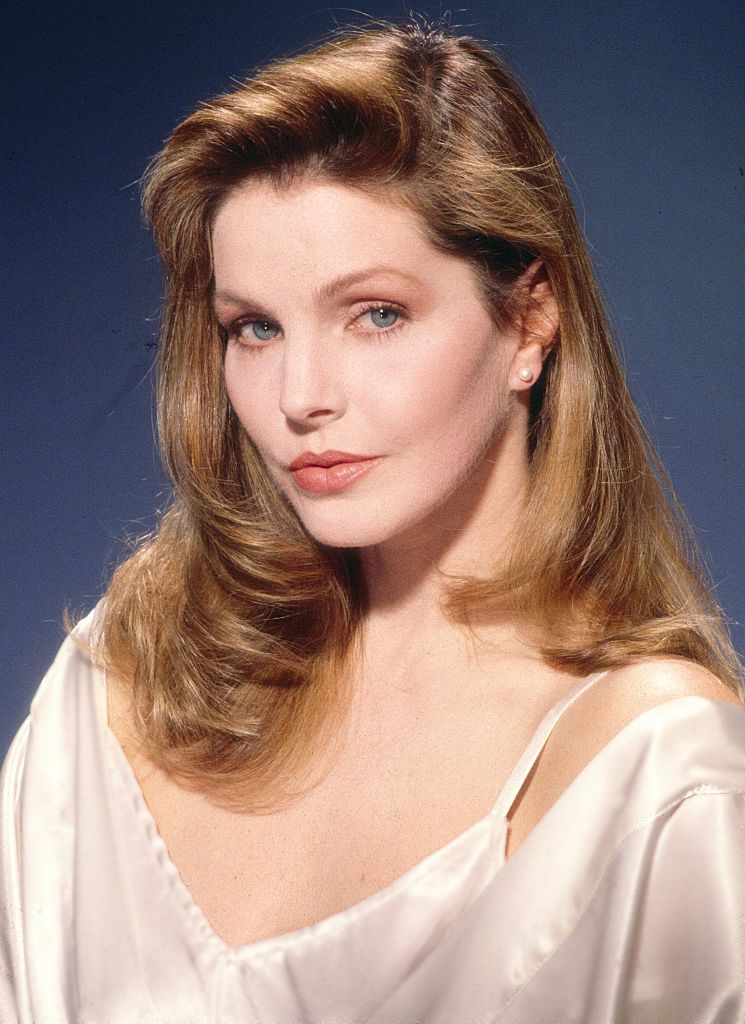 Portrait of Priscilla Presley taken in Los Angeles, 1980. | Source: Getty Images
Elvis and Priscilla were in a relationship for years, and the former's manager was worried about what would happen if they did not get married.
So, before Christmas in 1966, the star proposed, and although he was pressured into the whole arrangement, the pair married in 1967.
Due to the pressure, the time spent in the marriage was not blissful. Priscilla continued to face different limitations in the marriage. "My life was his life. My problems were secondary," Priscilla once said.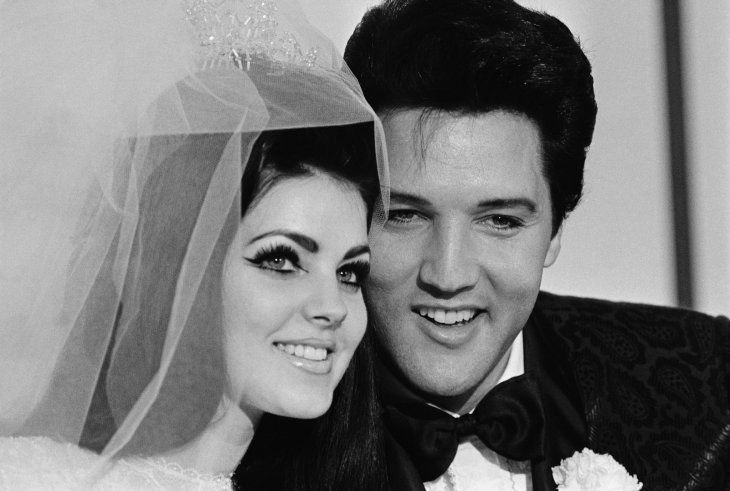 Elvis and Priscilla at their wedding in 1967. | Source: Getty Images
The problems led to Priscilla being unfaithful and, eventually, the end of their marriage. The divorce was finalized on October 9, 1973. Decades later, Priscilla opened up about the divorce.
She confessed: "I did not divorce him because I did not love him. He was the love of my life, but I had to find out about the world." After the divorce, the pair went their separate ways and cared for their daughter, Lisa Marie, until Elvis died in 1977.
Please fill in your e-mail so we can share with you our top stories!