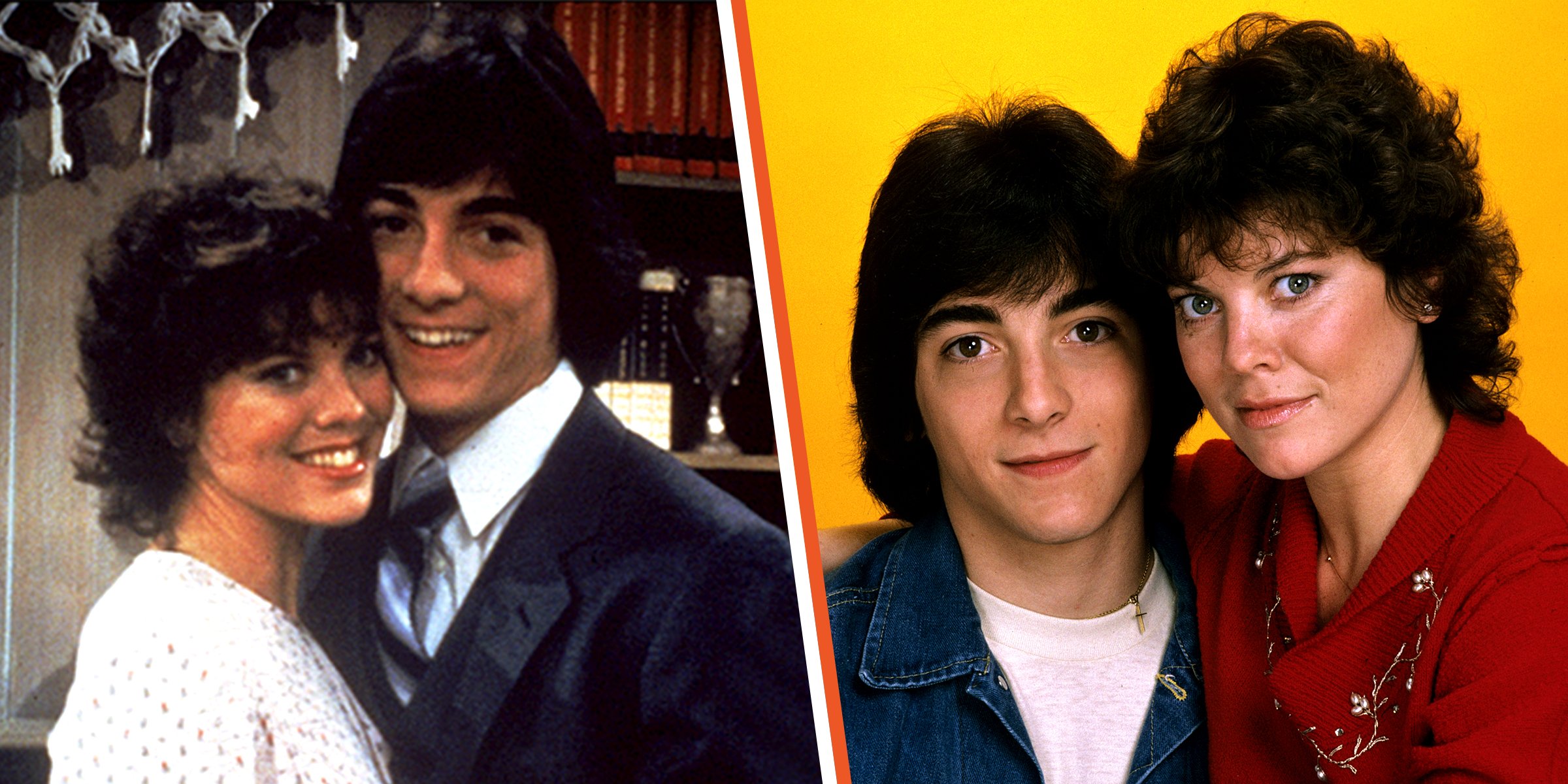 Getty Images
Scott Baio & Erin Moran got 'Real Close' as a couple behind Their On-Screen Romance as Joanie & Chachi
Scott Baio and Erin Moran's characters had a wonderful romance on "Happy Days" and "Joanie Loves Chachi," but their off-screen relationship was almost as beautiful.
Born in October 1960, Erin Moran's acting career skyrocketed after portraying Joanie Cunningham in "Happy Days." Although it was not the original plan, Joanie's romance with Scott Baio's character, Chachi Arcola, was one of the show's most popular storylines.
Eventually, producers decided to give them a spin-off, "Joanie Loves Chachi." Baio and Moran spent so much time together that they got "real close" and even gave love a shot. Read on to learn more details about their off-screen relationship.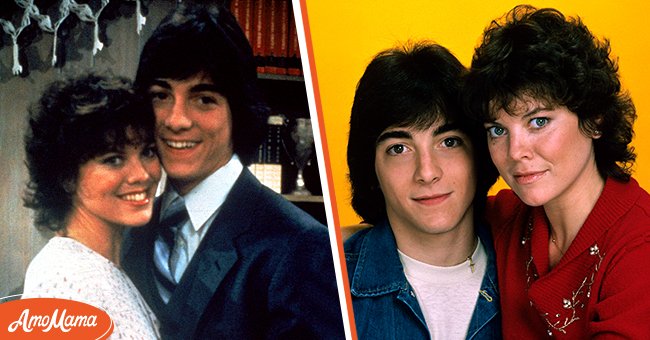 Erin Moran and Scott Baio in "Joanie Loves Chachi" in 1982 [left]. Moran and Baio in "Happy Days" in March 1982 [right] | Source: Getty Images
"SHE WAS MY FIRST SORT OF REAL GIRLFRIEND"
Moran and her "Happy Days" character grew up in front of the audience's eyes. She booked Joanie's role at 14 and went from a teenager to an adult throughout 11 seasons.
When Moran was 18, "Happy Days" aired an episode about Joanie's first kiss, and it was a hit. It received such a positive reaction that the writers shifted the series' attention to Joanie's love life.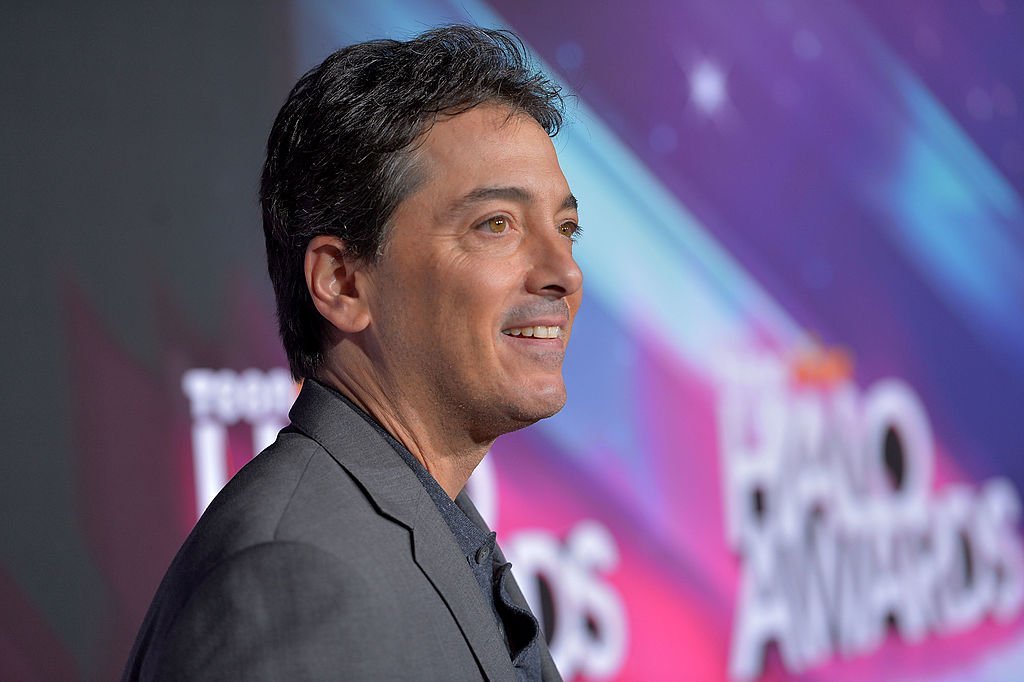 Scott Baio at Hollywood Palladium in Los Angeles, California, in 2012 | Source: Getty Images
Joanie's initial love interest was not Chachi, though. He was too short. When Baio grew to his full height and had to bend over to kiss Moran, writers and producers noticed the potential of their romantic link and went with it.
The audience loved it, and "Joanie Loves Chachi" was conceived. It had only two seasons, though. The reason Baio and Moran's on-screen chemistry was so good (their characters even married) was that they became a real-life couple. Baio admitted:
"[Moran] was a huge part of my life. She was my first sort of real girlfriend."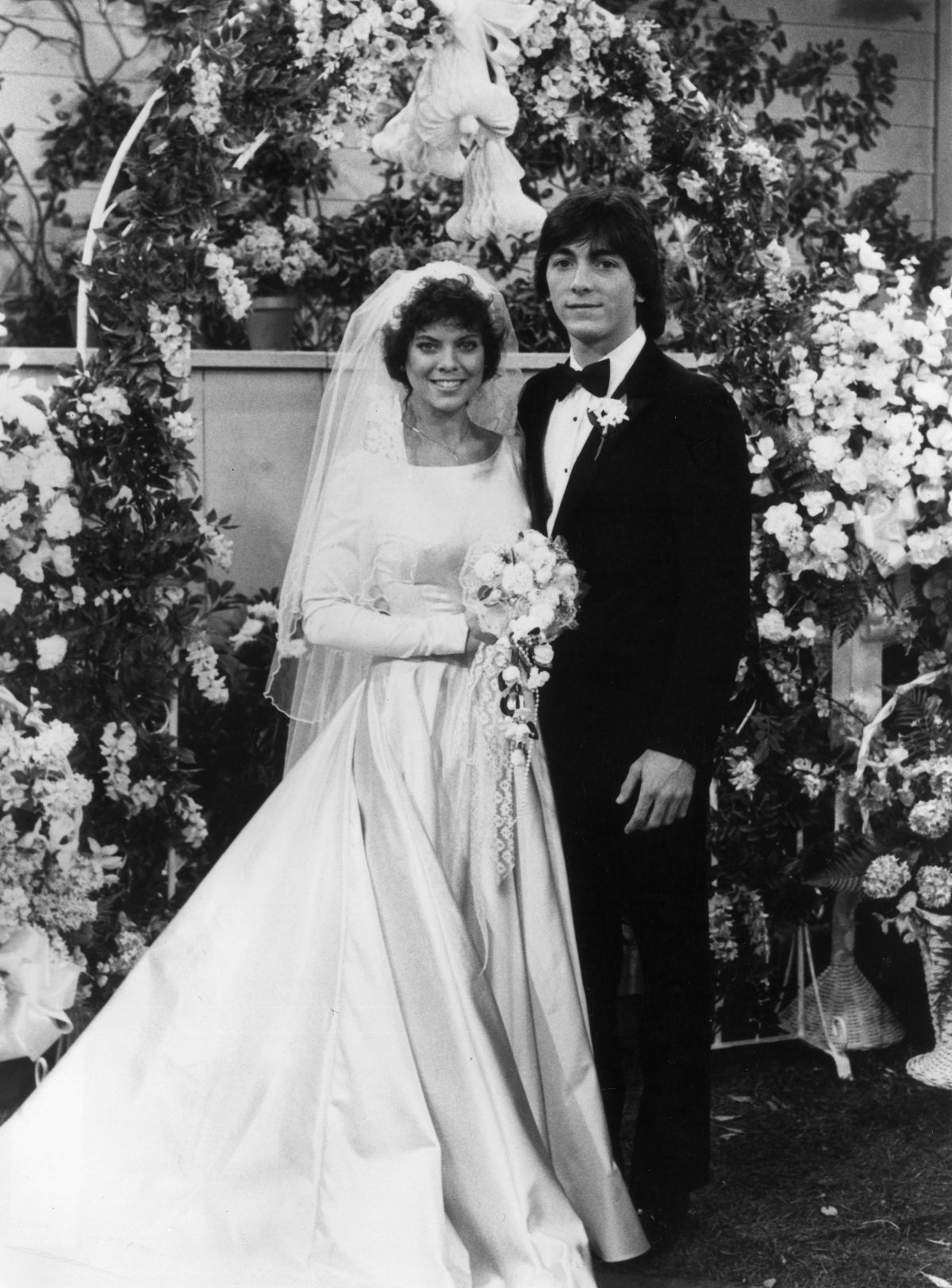 Erin Moran and Scott Baio in "Happy Days" in 1984 | Source: Getty Images
Unfortunately, dating a teen heartthrob was not easy. Moran confessed that although she and Baio got "real close" as a couple, they knew it was not the right time to date.
Baio needed to go through his teen idol stage, mainly because girls were "just crazy for him," and Moran realized she couldn't take that away from him. Still, parting ways was challenging.
The entertainment industry "chewed" [Moran] up and spat her out.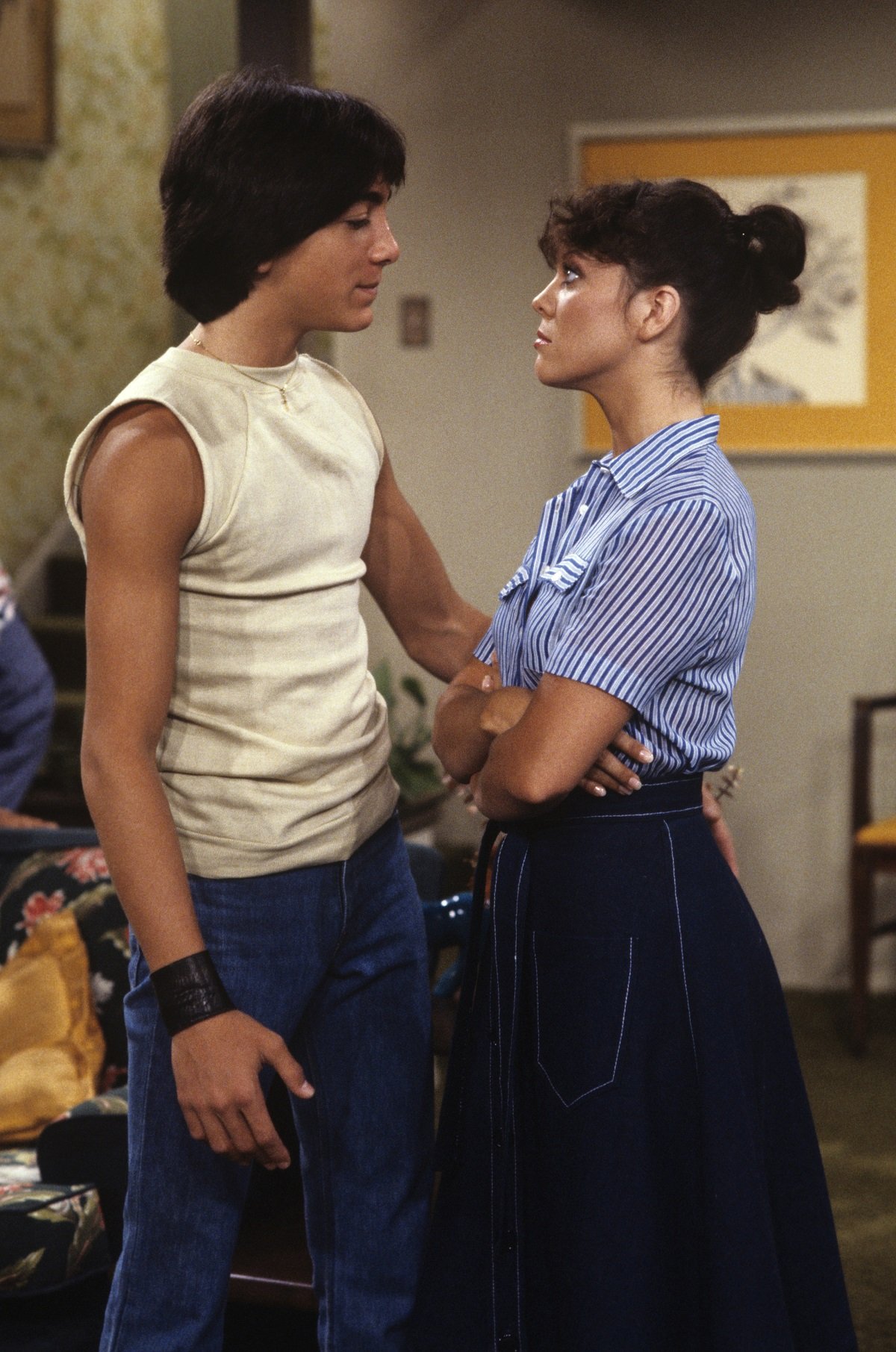 Scott Baio and Erin Moran in "Happy Days" in September 1979 | Source: Getty Images
Ironically, "Joanie Loves Chachi" negatively affected Baio and Moran's romance. She admitted she loved working with her castmates but didn't want to do the spin-off.
Baio pointed out that Moran was "not all together" working on the show. It created issues between the two, eventually becoming a "horrible situation" because she didn't want to be there.
Publishers have asked Baio to write a memoir several times due to his many Hollywood anecdotes. However, he considers that revealing certain aspects of his youth could be inappropriate for his family.
MORAN'S DARK TURN AFTER "HAPPY DAYS"
Sadly, Moran became one of the many former child actors whose life spiraled out of control after fame. She had issues with drugs and alcohol and a hard time landing acting gigs following the "Happy Days" finale in 1984.
Four years later, she revealed she had been struggling with depression. According to Moran's brother, Tony, she was a "tortured soul" who could never recover after "Happy Days."
Tony added that the entertainment industry "chewed" his sister up and spat her out. It is important to remark that Moran's first husband, Rocky Ferguson, never embraced her celebrity status.
Ferguson, who married Moran in 1987, wanted her to be unrecognizable to fans. If somebody did recognize her, Ferguson wanted her to lie about her identity and tell them she was not Erin Moran.
After divorcing Ferguson in 1993, Moran married Walmart employee Steve Fleischmann. Their relationship was filled with hardships, especially after the foreclosure of their California home.
The couple moved to Fleischmann's mother's "rundown trailer park" in Indiana, but things got complicated after Fleischmann's mom supposedly kicked Moran out for her hard-partying ways.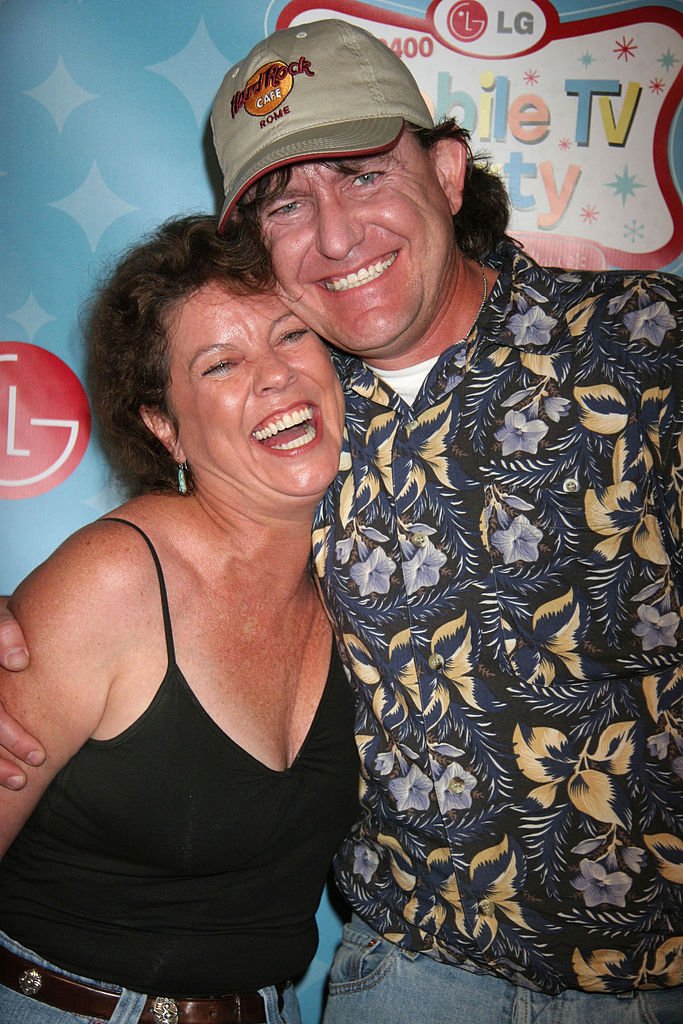 Erin Moran and Steve Fleischmann in Hollywood on June 19, 2007 | Source: Getty Images
Moran allegedly arrived late at night with her "rowdy bar friends" many times until her mother-in-law couldn't take it anymore. After being kicked out, the former child star and her husband bounced from motel to motel.
The couple made ends meet with the money Moran received following a lawsuit she and other "Happy Days" cast members filed in April 2011.
[Moran] kept her diagnosis under wraps because she didn't want her siblings to worry.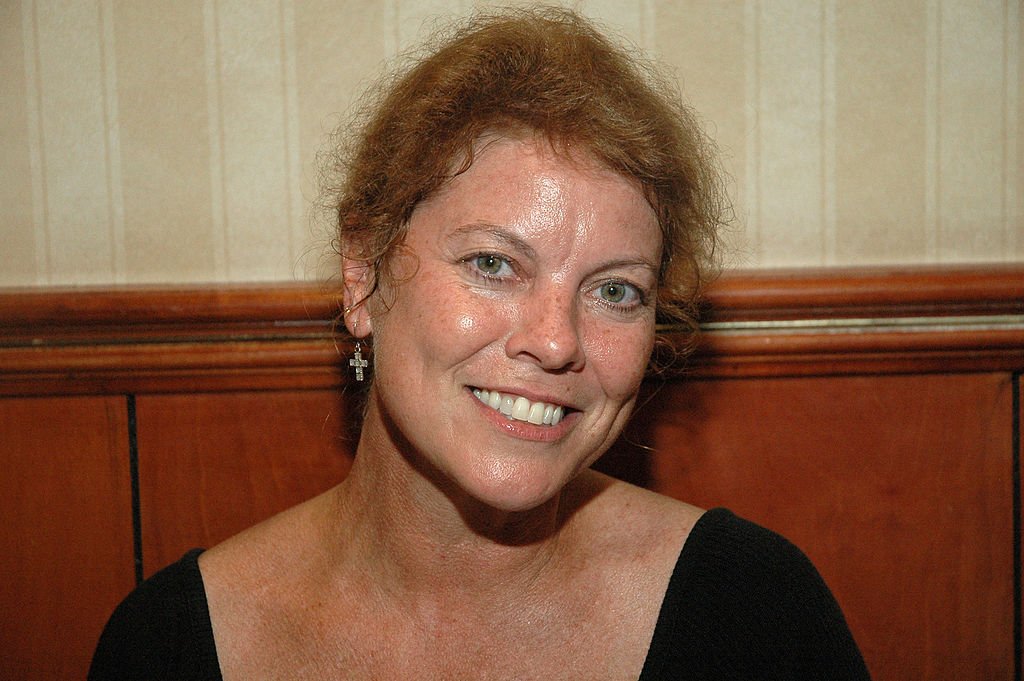 Erin Moran in New Jersey, on October 28, 2006 | Source: Getty Images
They claimed CBS breached their contract by not paying them for merchandising revenues. In July 2012, Moran received $65,000. CBS also promised to keep honoring her contract terms.
In 2012, rumors about Moran's "Happy Days" co-star Henry Winkler's desire to give her another chance at Hollywood were everywhere. He supposedly wanted Moran to work in his hit Netflix series "Arrested Development," but she never appeared.
ERIN MORAN DIED PENNILESSLY
On April 22, 2017, Moran passed away after battling throat cancer. She was 56 and died with no money in her mother-in-law's trailer park. Fleischmann eventually revealed his late wife passed away holding his hand.
Fleischmann explained they realized something was not okay with Moran's health after noticing a small blood stain on her pillowcase. The spot of blood got more prominent, they went to the doctor, and she was diagnosed with squamous cell carcinoma.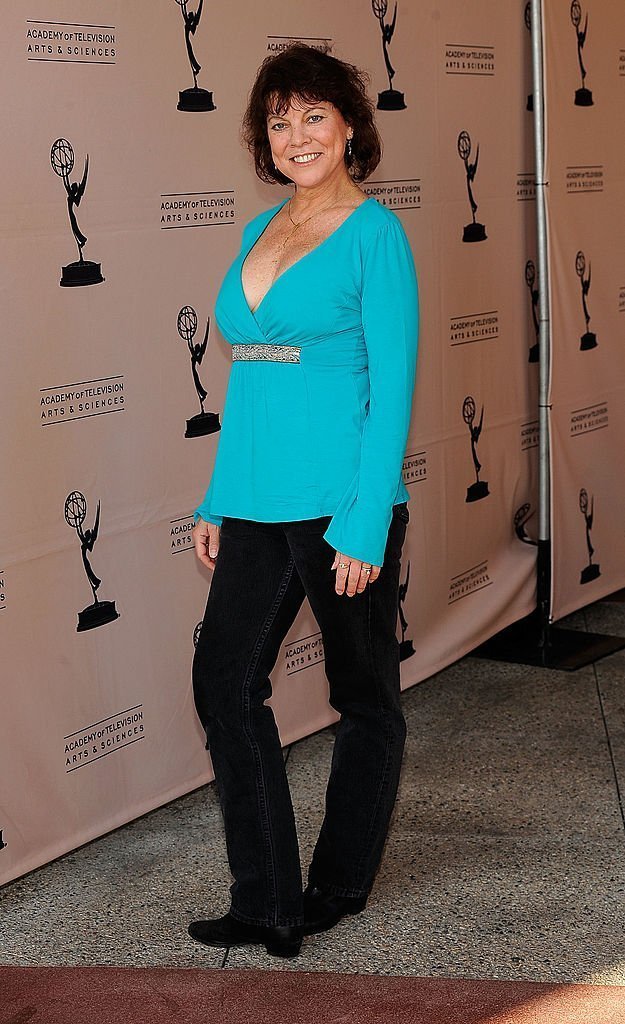 Erin Moran on June 18, 2009 in North Hollywood, California | Source: Getty Images
The actress kept her diagnosis under wraps because she didn't want her siblings to worry about her, but her condition got "so bad so fast."
Her brother, Tony, said he initially thought she died of a heart attack caused by "years of substance abuse." After admitting Moran constantly battled demons, Tony said their parents were not fit for the role.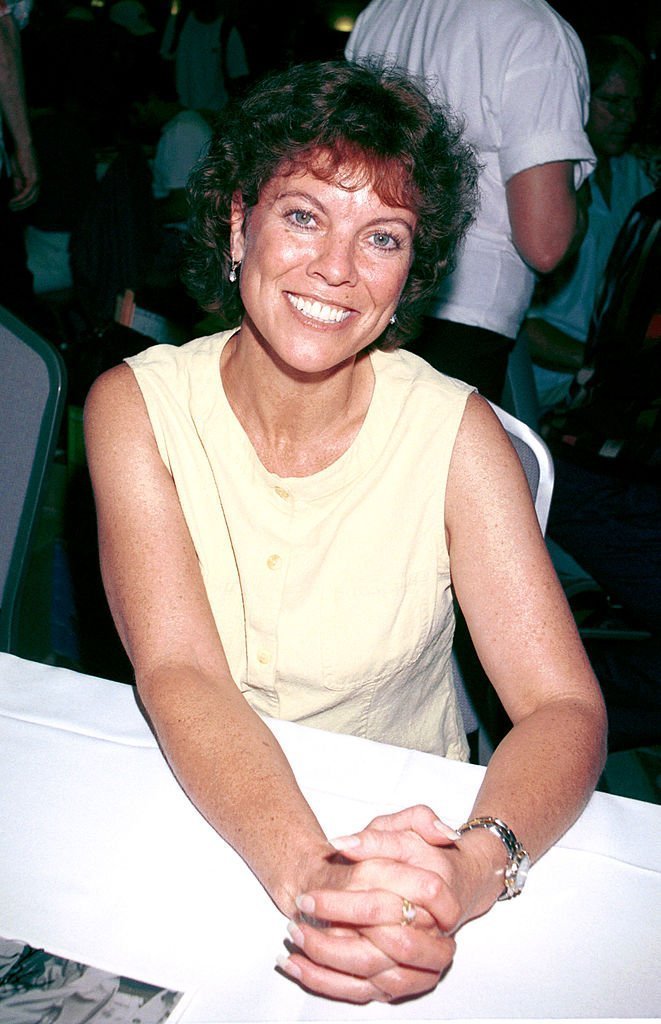 Erin Moran in North Hollywood, California on June 23, 2001 | Source: Getty Images
REACTIONS TO MORAN'S DEATH
Moran's passing surprised everybody, and some of her former castmates paid her tribute, including Winkler and Baio. The latter wrote:
"May people remember Erin [Moran] for her contagious smile, warm heart, and animal-loving soul. I always hoped she could find peace in her life. God has you now, Erin."
Winkler pointed out that he would never forget Moran and the "sweet smile" that greeted him on his first day on the "Happy Days" set. He added that the late actress would always be "locked" in his heart.
Don Most, also known as Ralph Malph in "Happy Days," described Moran as a wonderful, sweet, caring, and talented person. He added he couldn't comprehend her death but found solace knowing that she reunited with other late "Happy Days" actors. Rest in peace, Erin Moran.
Please fill in your e-mail so we can share with you our top stories!
The information in this article is not intended or implied to be a substitute for professional medical advice, diagnosis or treatment. All content, including text, and images contained on news.AmoMama.com, or available through news.AmoMama.com is for general information purposes only. news.AmoMama.com does not take responsibility for any action taken as a result of reading this article. Before undertaking any course of treatment please consult with your healthcare provider.