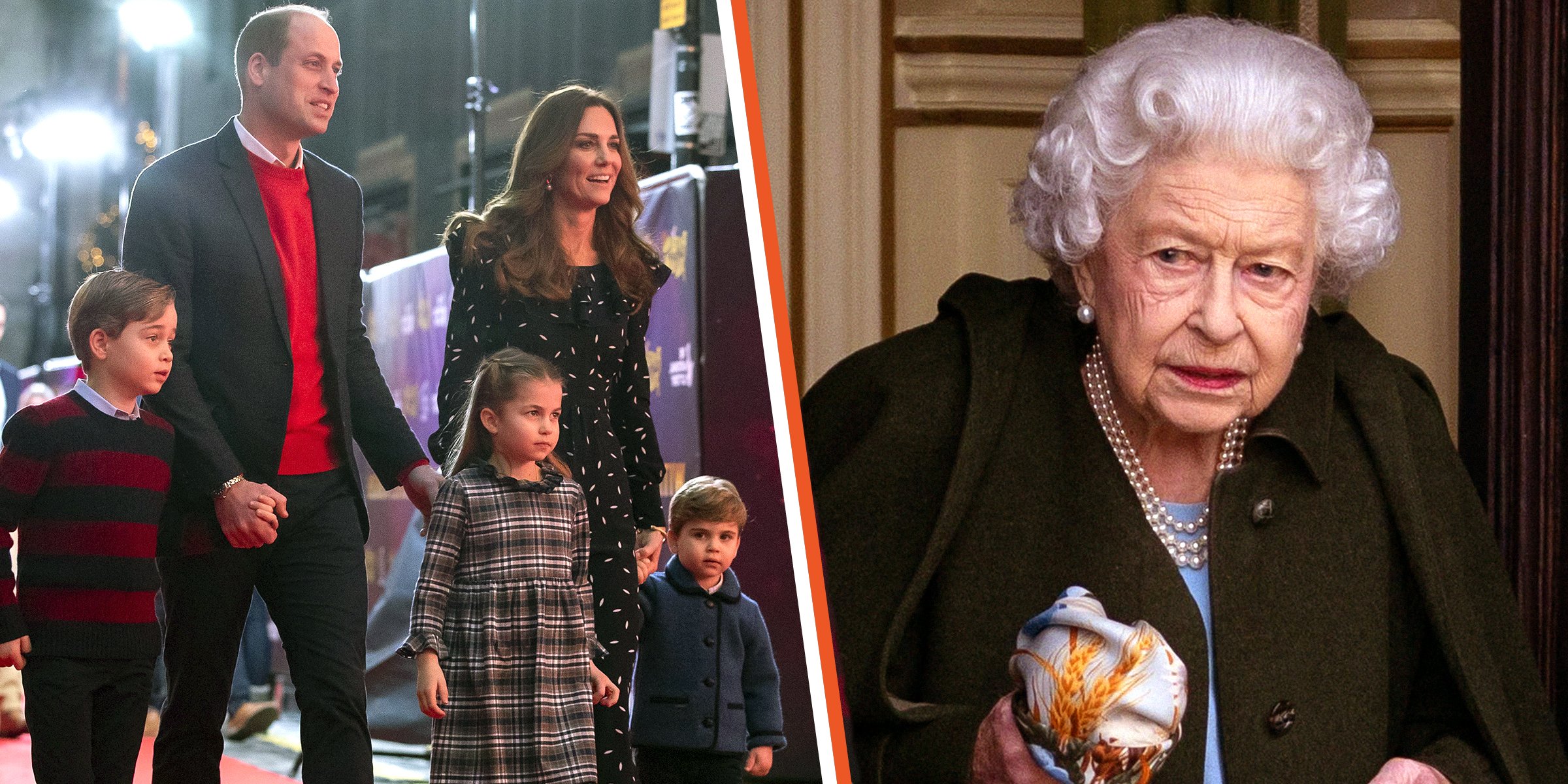 Getty Images
Kate Dreamt of Having 'At Least' 3 Children —William 'Worries' & Queen Is 'Concerned' about It
The Duchess of Cambridge, Kate's consistent desire for a child, has left her husband, Prince William, worried and his grandmother Queen Elizabeth II concerned.
Ever since she got married to Prince William, the Duchess of Cambridge had always planned on having a big family. Barely two years after she gave birth to the couple's first child Prince George, Kate was already pregnant with the royal's second child.
In contrast to her husband, Prince William — who felt having two children was enough — Kate wanted at least three children because she was the oldest of three kids by her parents.
The Duchess of Cambridge wanted to have at least three kids before she clocked 35 because women's fertility reduced rapidly after that.
However, after becoming a mother to three kids, Kate's childbearing ambition was not satisfied, with the Duchess claiming she wanted a fourth child.
According to reports having a fourth child had always been a plan for her and this new desire left her husband Prince William worried.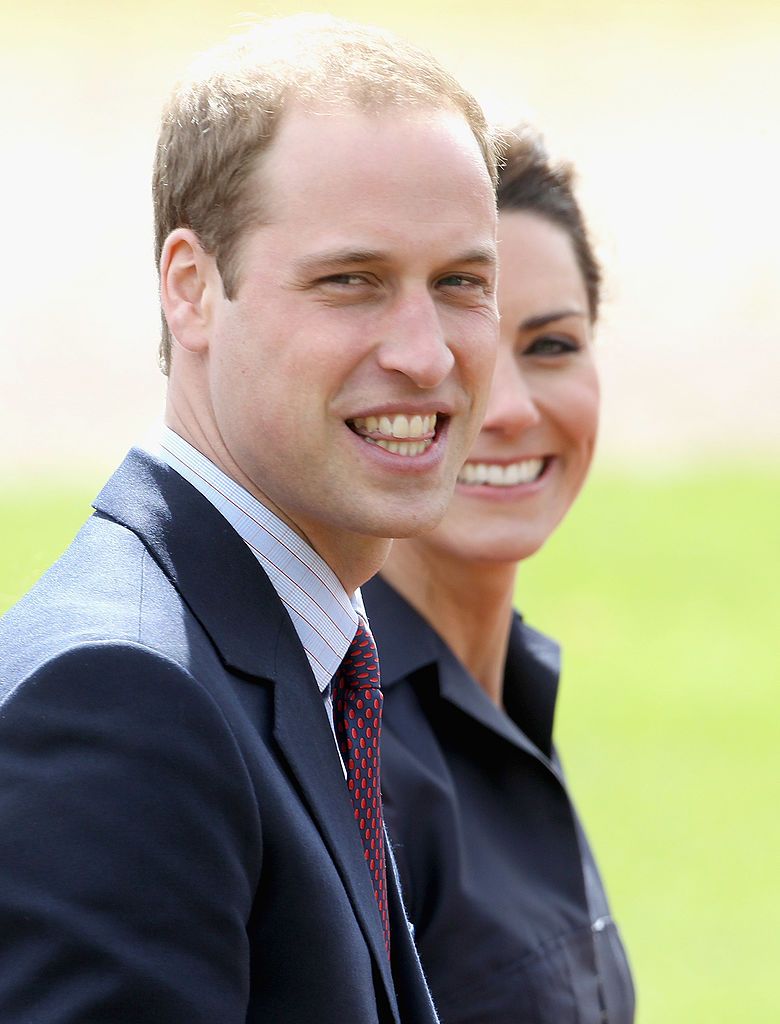 Prince William and Kate Middleton at Whitton Park on April 11, 2011. | Source: Getty Images
KATE'S BROODY FEELINGS MAKE WILLIAM WORRIED
The Duchess of Cambridge has always been open to the idea of having more babies in contrast to her husband, Prince William.
Already a mother of three adorable kids, Kate's broody feelings never seem to go away, and they are further heightened whenever she is around toddlers below the age of one.
During her first solo royal trip overseas in five years, the Duchess visited the Copenhagen Infant Mental Health Project, where she met with parents and their young kids.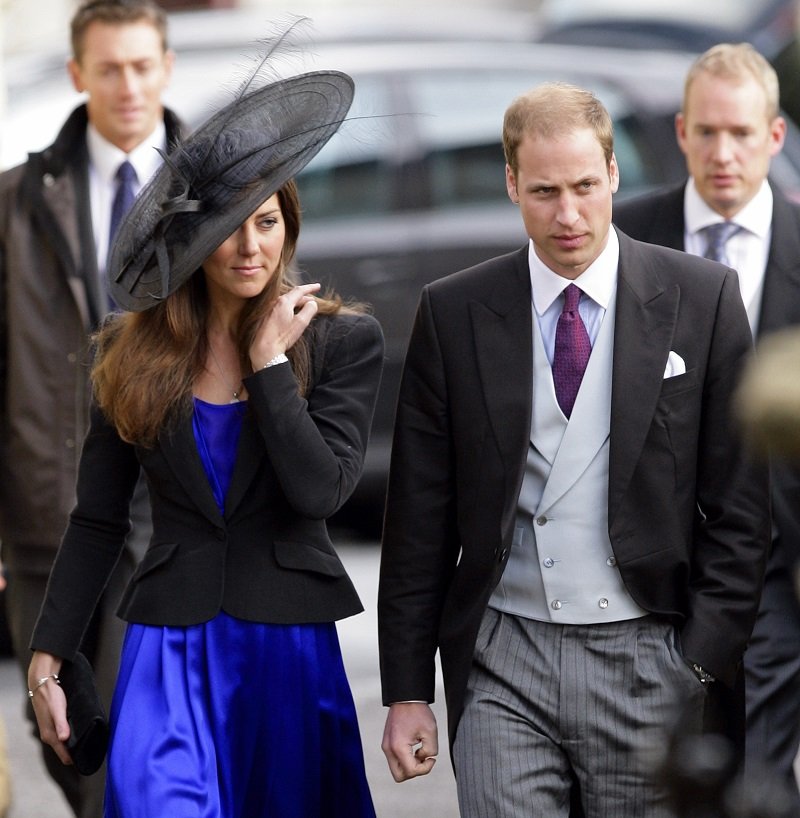 Kate Middleton and Prince William on October 23, 2010 | Source: Getty Images
Afterward, Kate revealed that being around those kids made her want to have another baby, an idea that was unpopular with her husband.
She disclosed that Prince William worries about her being around infants because most times, she returns home with the idea of making babies.
The Duke also joked about Kate's desire for more kids while the pair were visiting a hospital in Lancashire, England, and a couple handed their baby to the Duchess for a picture.
William joked that the couple should not give his wife any more ideas by handing her a kid, and he subsequently teased his wife not to take the child home with them.
However, the Duchess has always been an advocate for more kids in the family, always encouraging her husband to embrace the idea of having a fourth child.
On his part, Prince William feels having three kids is more than adequate, but having a fourth child has always been Kate's plan.
The desire for a fourth child grew after the kids returned to school when the COVID-19 lockdown was relaxed, and her sister Pippa Middleton, married to her husband James Matthews, also revealed she was expecting her second child.
It took a while, but the Duchess of Cambridge succeeded in persuading her husband as the Prince succumbed to her desire. He warmed up to the idea of loving and appreciating the secure family setting he never had growing up.
Kate, meanwhile, subscribed to eating a nutrient-rich diet to prepare her body for their fourth child. The Duchess also hoped that her fourth child would be another daughter since she and Pippa are very close sisters, and the mother of three would like her daughter, Charlotte to grow up with a little sister.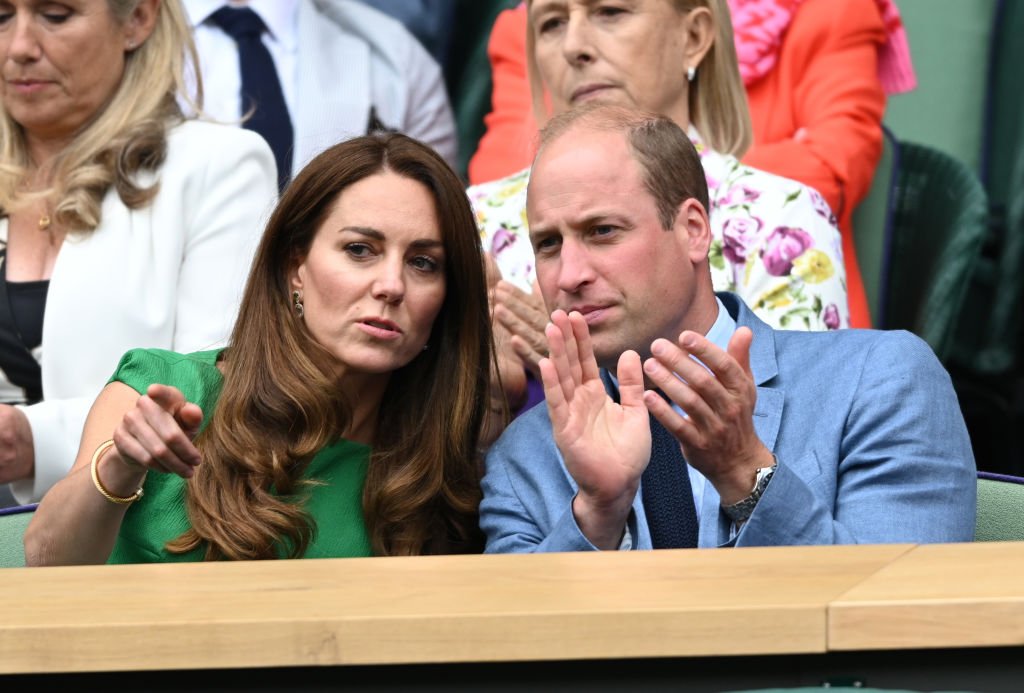 Prince William, Duke of Cambridge and Catherine, Duchess of Cambridge at the All England Lawn Tennis and Croquet Club on July 10, 2021 | Source: Getty Images
QUEEN ELIZABETH'S CONCERNS
The Duke and Duchess of Cambridge's plan to have a fourth child reportedly made Queen Elizabeth II very happy because the matriarch adores her great-grandchildren.
The Queen is, however, concerned that the pair might be bargaining for more than they can handle due to the fact that Kate has no plans of hiring a new nanny and is planning to do all the child care by herself.
Although as long as the Duke and Duchess are happy, the Queen would support them in whatever decisions they make.
WILLIAM AND KATE'S CHILDREN
The Duke and Duchess of Cambridge Prince William and Kate are parents to three adorable kids; Prince George, Princess Charlotte, and their youngest Prince Louis.
Due to the policy of the royals where most things personal are kept low-key, including how royal kids spend most of their time behind the scenes, pictures of the kids are rarely seen.
In 2019 however, fans were offered a rare glimpse into the life of Kate's kids when a description of what the kids did for fun surfaced on a blog.
While their parents were away attending the annual Irish Guards St Patrick's Day parade in Hounslow, the kids were said to be playing around the Kensington Gardens.
Prince George and Princess Charlotte were riding their bikes while Louis was being pushed on his stroller by their nanny, Maria Teresa Turrion Borrallo.
All the three kids enjoy outdoor activities, and they have been seen in the company of their mother regularly feeding ducks at Hyde Park.
Charlotte and George have also been seen playing football and riding their bikes without stabilizers in the palace gardens. The Duke and Duchess of Cambridge might sometimes be busy fulfilling royal duties, but the pair also try and spend time with their kids.
Kate has often spoken about how she enjoys simple family moments and playing outdoors with her kids. The mother of three enunciated this in 2018 in an open letter to support Children's Hospice Week, where she stated:
"Spending quality time together is such an important aspect of family life, and for me, as a mother, it is the simple family moments like playing outside together that I cherish."
While visiting Leicester University, the mother of three also revealed an outdoor activity she also enjoys doing is hunting spiders with her kids.
In 2021, The Duke and Duchess gave royal fans an early Christmas gift when they released a family picture on their Instagram page.
Quite visible in the picture are Prince William and his wife Kate, who sat in the middle, and the pair are surrounded by their three kids, Prince George, Princess Charlotte, and Prince Louis, all beaming with smiles.
Please fill in your e-mail so we can share with you our top stories!