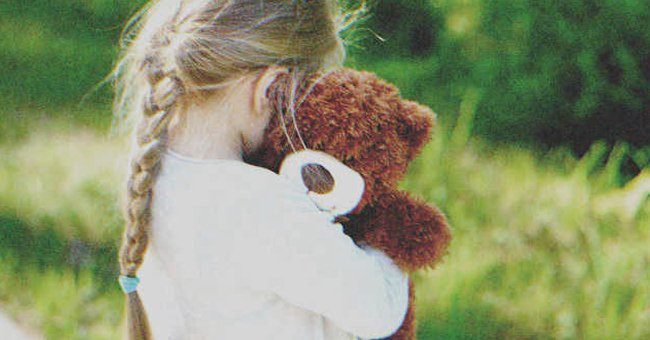 Shutterstock
Little Boy Asks Parents to Adopt Abandoned Girl, His Mom Learns She Is Her Biological Daughter – Story of the Day
Eight-year-old Jack met a girl slightly older than him, whose father abandoned her. He took her home and begged his parents to adopt her, but they couldn't do that. Instead, they called the police, and then Jack's mother learned the shocking truth of the girl's past.
"Hey! Would you like to play with me?" Jack approached a girl on the playground in a Connecticut neighborhood. She was sitting alone and looked sad. He was alone too because his mother generally allowed him to go there as it was close to their house. There were no other kids, and this girl looked like she needed a friend.
"I want to play, but I'm tired and hungry," the girl responded. She must be his age or a bit older, but Jack didn't understand why she came to the playground if she didn't want to play.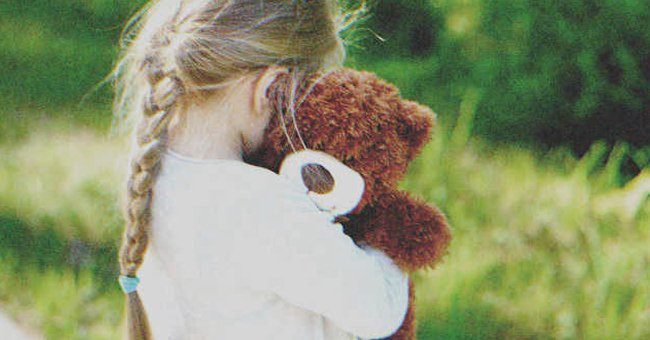 Jack saw a girl alone at the playground. | Source: Shutterstock
"Then you should go home, rest, and eat," Jack suggested politely, but the girl looked at him with the saddest expression ever.
"I've been waiting for my dad to pick me up. I don't know where we are," she responded.
"When is your dad coming?"
"How long have you been here?"
"I think… two days," Linda replied, looking down at her shoes and pursing her lips.
Jack couldn't believe it. He was only eight years old and knew immediately that something was wrong. While his mother allowed him to stay alone outside for a few hours, she would never leave him like that for several days.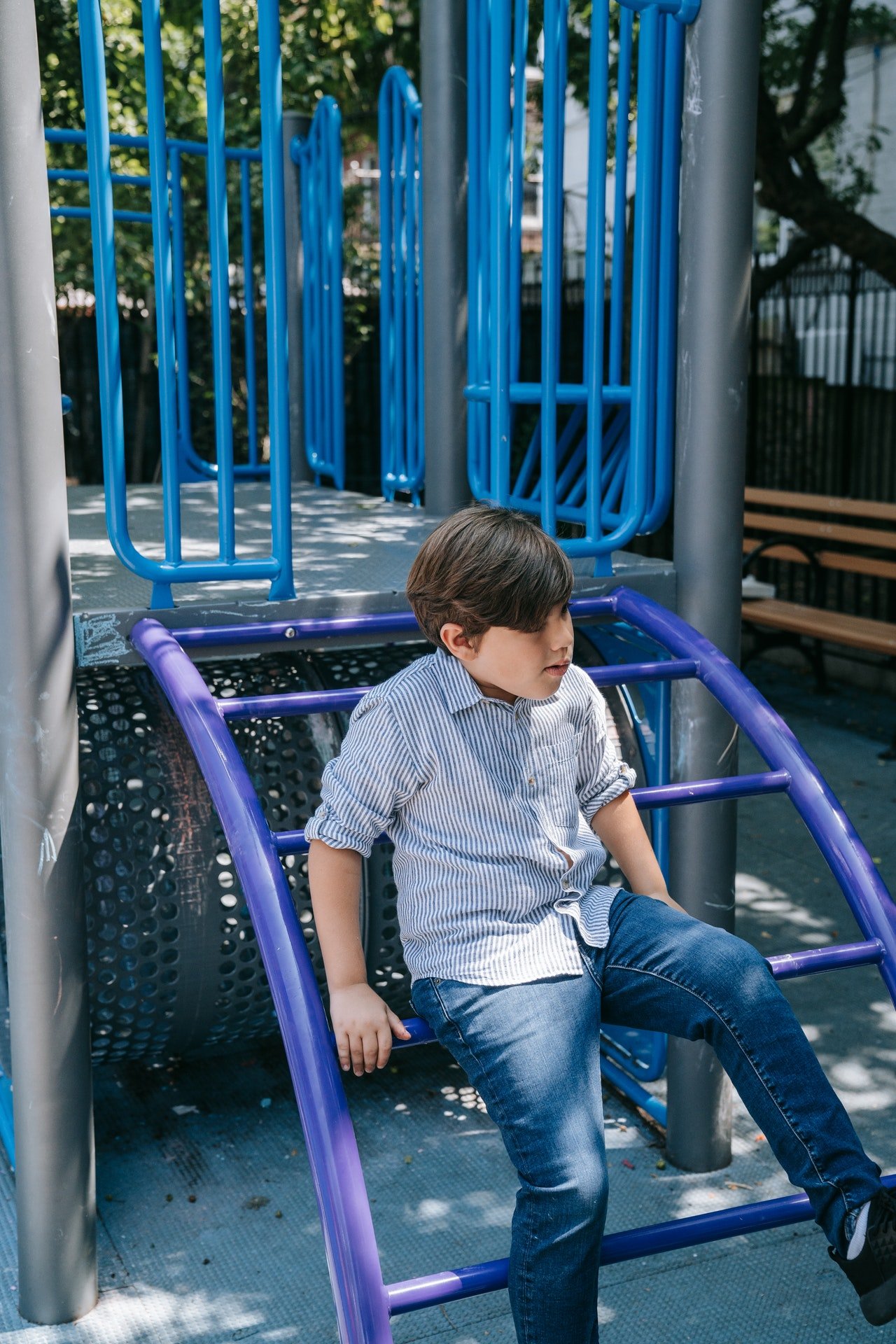 Jack talked to the girl. | Source: Pexels
"That's bad! Did something happen?" Jack asked in concern.
But Linda did not share his concern. She was more resigned. It looked like this happened often, and she was somewhat used to it. But it still made her incredibly sad.
"You said she's your foster child? We got lucky..."
"I don't think so…," she responded, trailing off and looking toward the horizon.
Jack felt bad for her, so he decided to bring her home. At the very least, his mother would feed her, and they could call someone for help. Linda agreed to go with him because his home was nearby, and she needed some adults to help her.
Jack's mother, Georgina, was shocked by what she learned about Linda through her son, but she smiled at the girl warmly and offered her dinner. They ate, and Linda actually smiled at Jack's jokes and antics.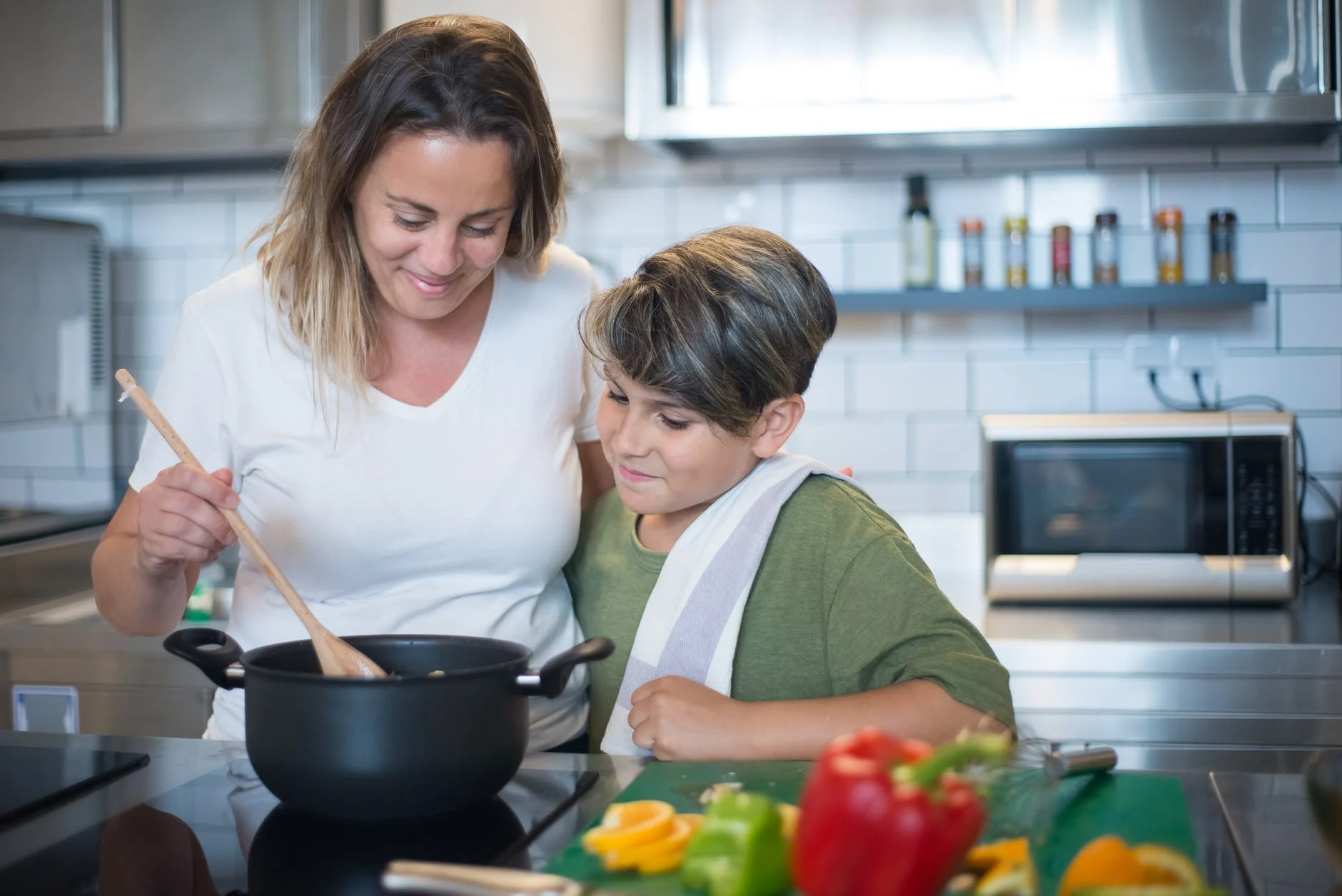 Jack tried convincing his mother to adopt the girl. | Source: Pexels
Jack loved the rest of the evening as Linda played with him in his room. When she suddenly fell asleep on his bed, he went out to tell his mother. "Oh, dear. Poor girl," Georgina breathed.
"Mom, can you adopt her? I think she was abandoned. You can adopt her, and I can have a sibling," Jack suggested happily.
"It's not that simple, honey. She has a family, and something might have happened. We need to call social services," his mother continued, patting his head.
"But she already looks like my sister. It'll work!"
Georgina smiled at her boy and told him to finish his homework.
When Jack's father got home, Georgina discussed the issue with him, and they both agreed to call the police. Georgina told the officers that the girl had already been at the park for more than two days, and she only talked about having a father. The police said they would send someone from CPS in the morning to help.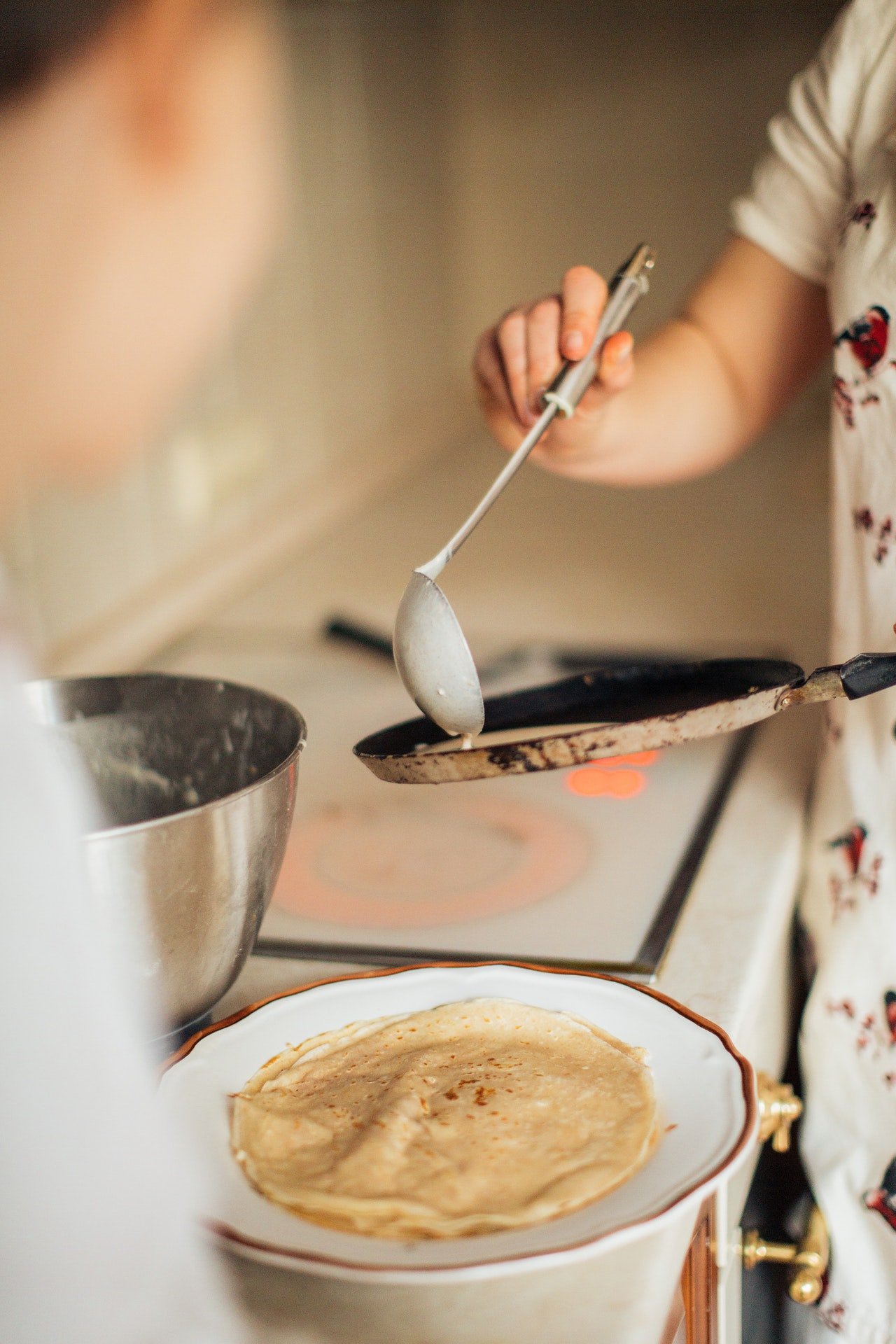 They had pancakes for breakfast. | Source: Pexels
Jack was ecstatic that Linda spent the night, and they ate pancakes and laughed together the following morning. Unfortunately, the officers got there pretty soon, along with the social services lady who found a file for Linda and her father. It seems there were several instances of abuse and neglect, but the father had promised to change.
After learning Linda would have to go into the system and live with a foster family, Jack begged his parents to become Linda's foster family, and they agreed. He loved having a sister, and they played together on the playground all the time. Linda smiled more, and life was pretty sweet.
But one day, they discovered that Linda suffered from anemia, and they took her to the hospital. No one knew her blood type, so they tested her, and it luckily matched Georgina's blood, so she had a transfusion. Linda got better immediately, and her primary physician was surprised.
"You said she's your foster child? We got lucky because it's rare that foster parents match the kids' blood type just like that," Dr. Morris commented and left the room.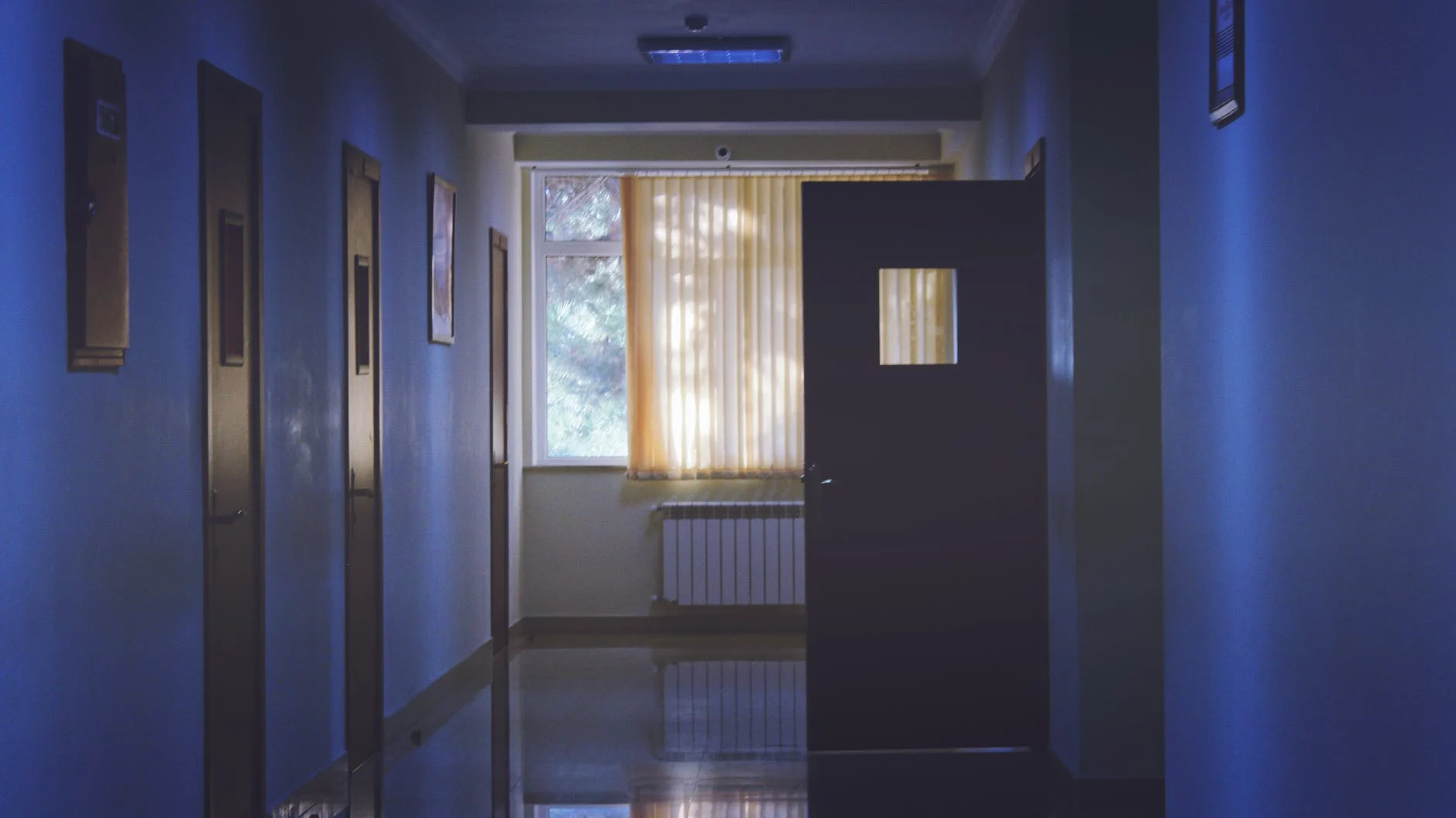 After leaving the hospital, Georgina had a nagging feeling. | Source: Pexels
After that day, Georgina got a nagging feeling in her gut. People had already previously commented on Linda's resemblance to Jack and this got her thinking about the daughter she lost long ago.
Linda gave birth to a beautiful girl a year before meeting Jack's father, but her ex-boyfriend kidnapped her and she was never able to find them. The police even told her not to keep her hopes up because they were both probably dead.
Georgina never considered it when Jack first said that Linda looked like his sister. But the feeling in Georgina's gut intensified every day after that hospital stay, and she needed to know.
Jack's father suggested a DNA test, and the results confirmed their suspicions. Linda was the baby girl her ex-boyfriend had stolen directly from the hospital. This meant Linda didn't need to be in the system anymore, and Georgina and her husband were not her foster parents but her mother and stepdad.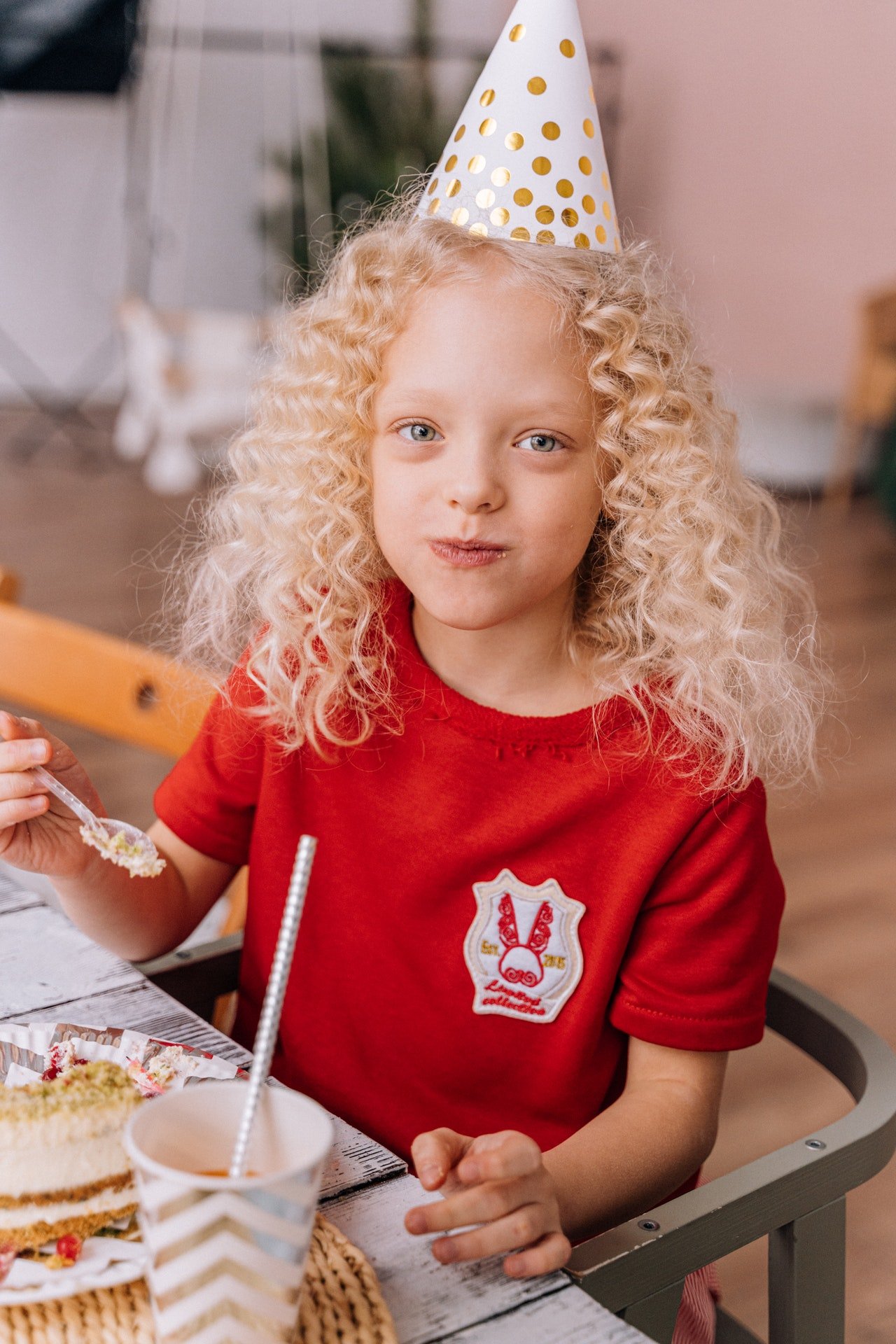 Linda grew up happily. | Source: Pexels
The couple shared the news to the kids, who cried in happiness that they were related. Linda became a momma's girl immediately, and Jack's stepdad loved the idea of having a girl.
Meanwhile, the police caught Georgina's ex-boyfriend and locked him up for many charges, including kidnapping and child abandonment.
What can we learn from this story?
Some coincidences happen for a reason. Some people might call it fate, but Jack brought an abandoned girl home, and she turned out to be his biological sister.
Take your child to the doctor often. Linda suffered from anemia, and they were lucky that Georgina was her biological mother and could donate blood. You should always be aware of your kid's medical history.
Share this story with your friends. It might brighten their day and inspire them.
If you enjoyed this story, you might like this one about a little boy who visited his mother's grave every day.
This account is inspired by our reader's story and written by a professional writer. Any resemblance to actual names or locations is purely coincidental. All images are for illustration purposes only. Share your story with us; maybe it will change someone's life. If you would like to share your story, please send it to info@amomama.com.  
Please fill in your e-mail so we can share with you our top stories!