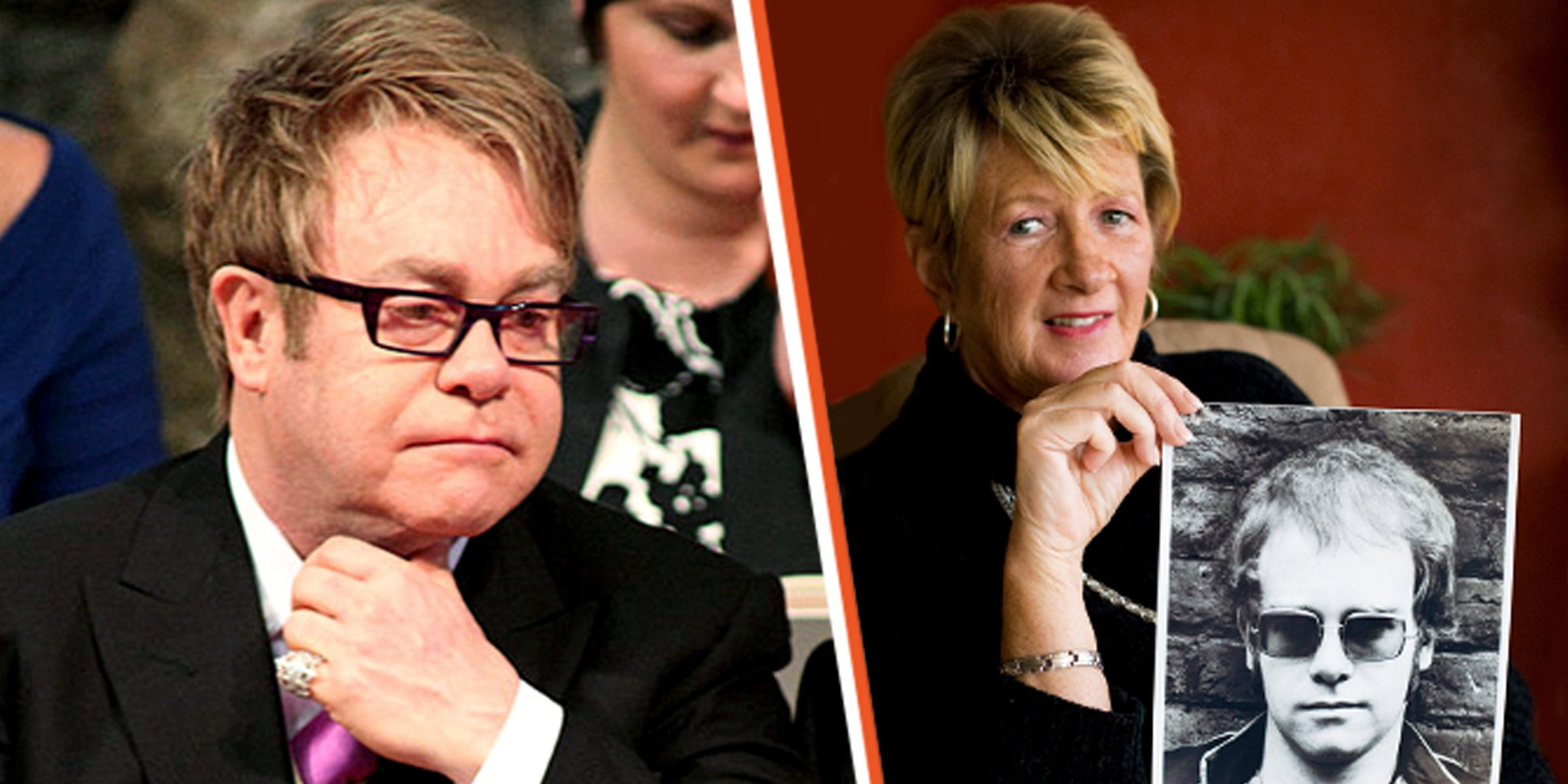 Getty Images
Elton John Cancelled Wedding to Fiancée Who 'Thought He Loves' Her - She Still Has the Engagement Ring
Even though Elton John had a tough childhood and his parents didn't want him to pursue a career in music, he became one of the biggest music stars in the world.
Sir Elton John grew up in Middlesex, England, with his dad, Stanley, and mom, Sheila. After World War II ended, the former couple married, but they were "totally unsuited" to each other.
Things between Stanley and Sheila were so bad that John developed a deep love of inanimate objects because, unlike his dad, they couldn't harm or talk back to him.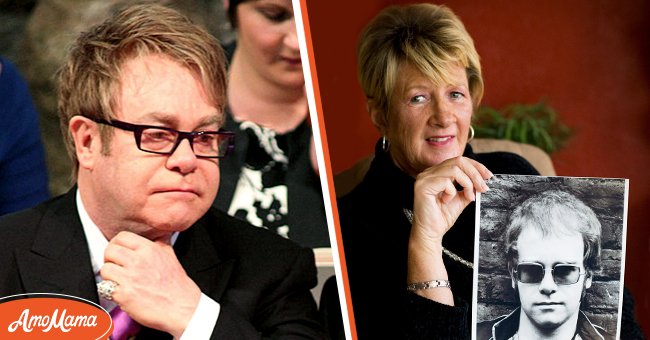 Elton John on April 29, 2011 in London, England [left]. Linda Hannon in Texas in November 2010 [right] | Source: Getty Images
DISCOVERING LIFE WITH LINDA HANNON
John was also a late bloomer in sex. He didn't know anything about it until he was 23, so his life revolved around music. The "Your Song" star admitted music was sex for him. Everything changed when he met Linda Hannon.
Hannon and John met in a Sheffield club in 1968. After falling in love, she moved to a North London apartment where she lived with John and his long-time friend and lyricist Bernie Taupin.
John and Hannon's relationship was far from perfect because they barely had enough money to make ends meet. While John and Taupin worked hard to make it big as musicians, Hannon paid the rent, bills, and food.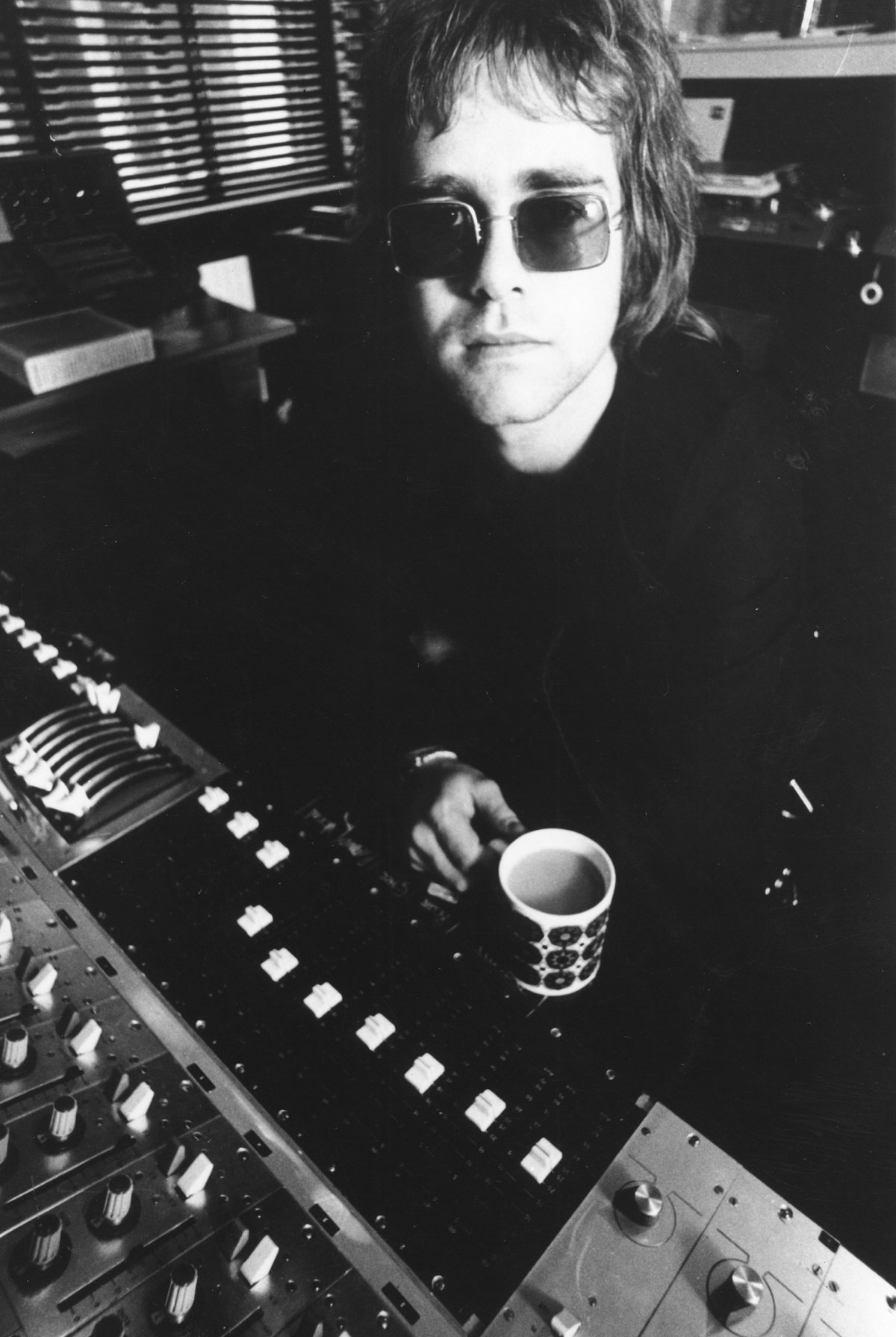 Elton John circa 1969 in London, England | Source: Getty Images
GETTING ENGAGED AND CALLING OFF THE WEDDING
Hannon admitted John didn't pop the question. Instead, they talked about marriage and wedding plans, and she bought her engagement ring.
The former couple eventually moved into their own apartment, but only one month before tying the knot, John came home drunk and canceled the wedding. Hannon explained:
"Then he called his stepfather to come and get him. He walked out, and that was it. I was so shocked. I loved him very much, and I thought he loved me."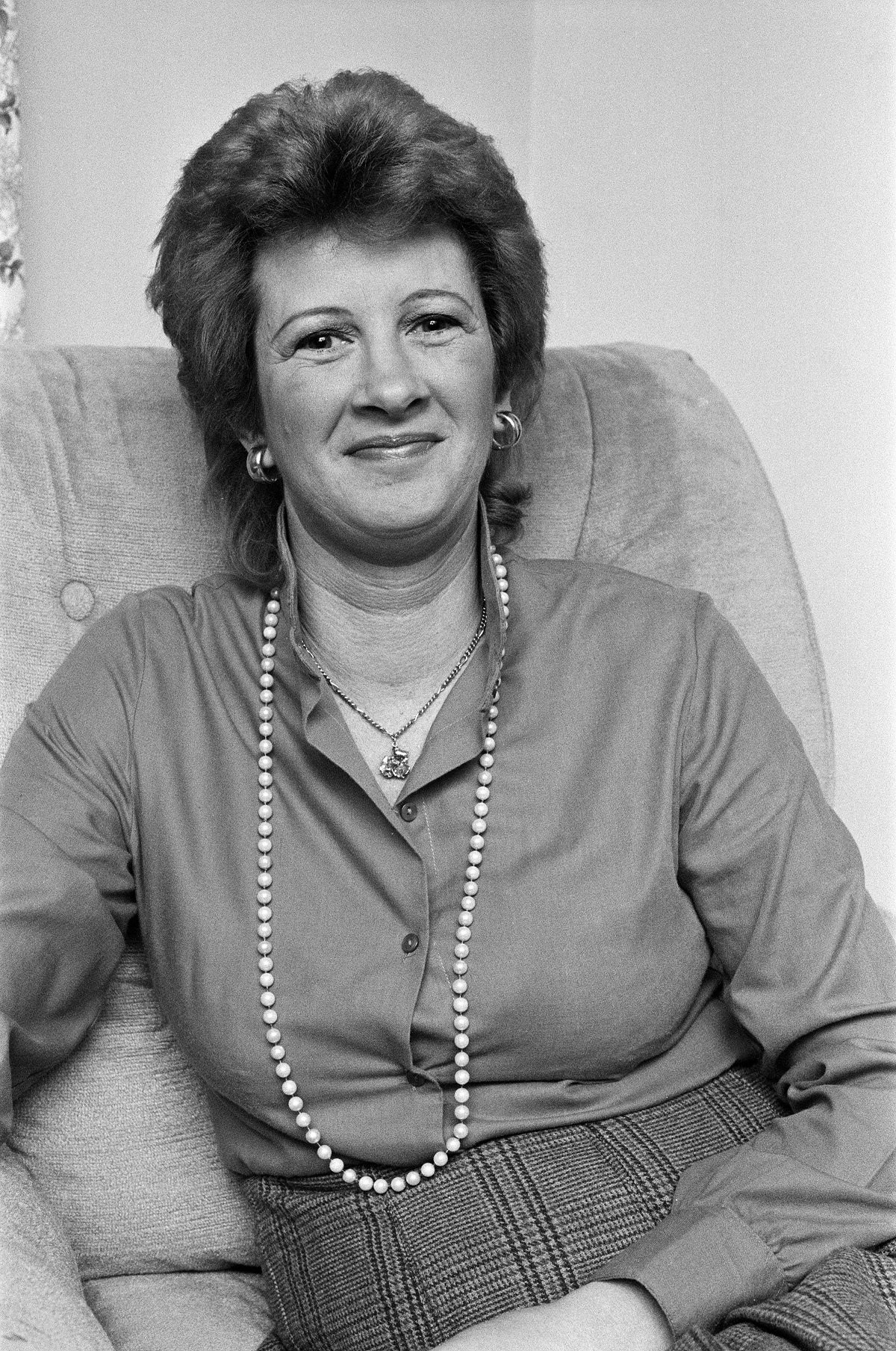 Linda Hannon in February 1984 | Source: Getty Images
It was shocking for Hannon, mainly because they had already ordered the cake and booked the registered office. They wanted a private ceremony surrounded by family and close friends.
[John's] drug and alcohol issues negatively impacted his marriage.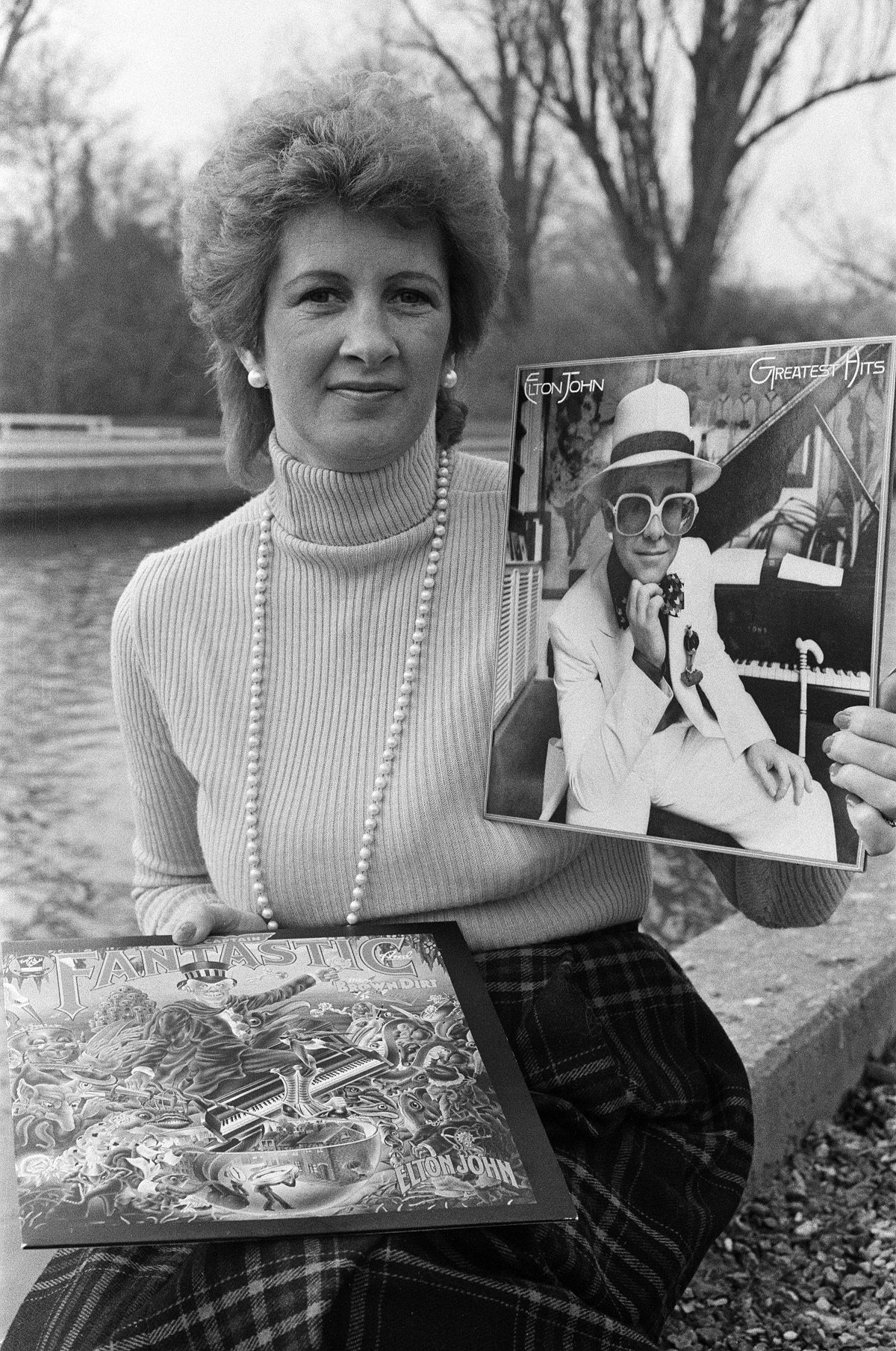 Linda Hannon in February 1984 | Source: Getty Images
Hannon explained Taupin and blues singer Long John Baldry convinced him that he would ruin his and Hannon's lives if they married. After the split, Hannon and John didn't talk to each other for decades.
A few months after calling off the wedding, John's career skyrocketed with his 1970 single "Your Song." In 1976, he publicly announced he was bisexual. Still, he had a serious relationship with Renate Blauel.
John and Blauel met in 1983 when he was wrapping up his "Too Low for Zero" album. Blauel, a sound technician, wanted to be a record producer, and she became part of John's entourage when he toured Australia.
Their relationship turned romantic reasonably quickly because he proposed at an Indian restaurant on February 10, 1983. Only four days later, on Valentine's Day, they tied the knot at St. Mark's Anglican Church in Sydney, Australia.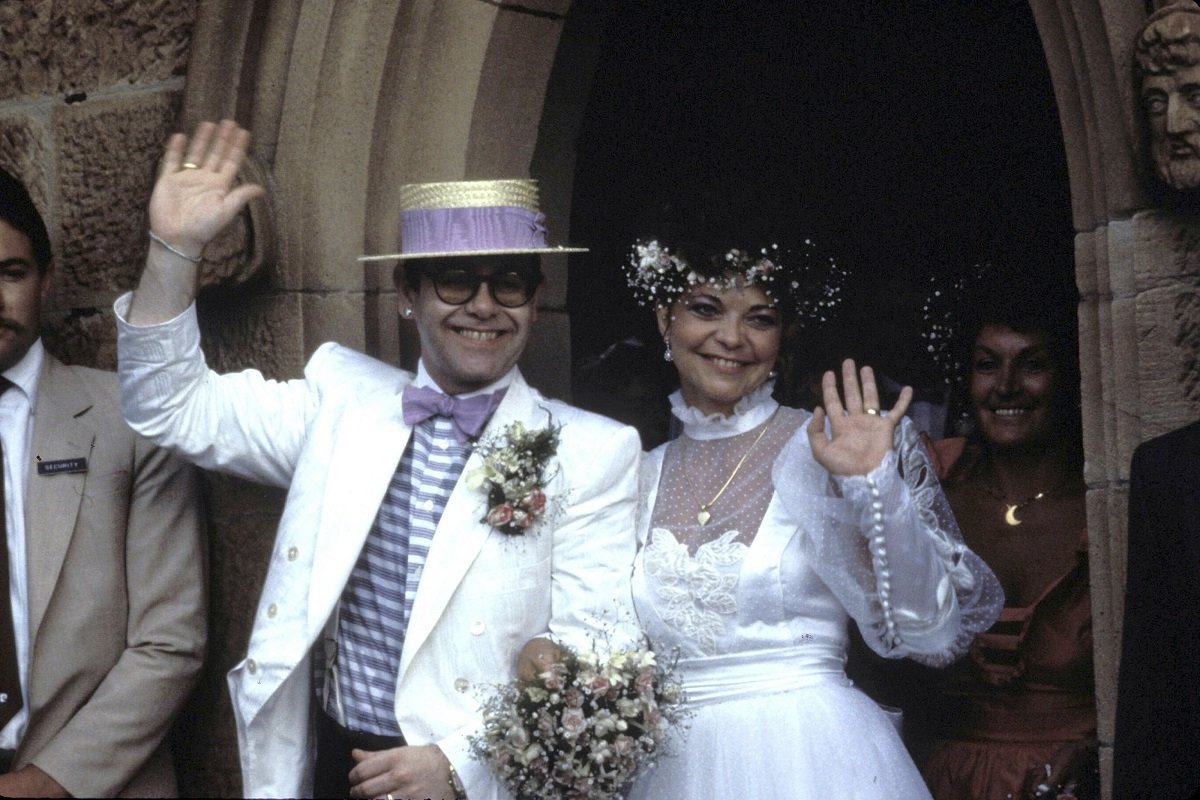 Elton John and Renate Blauel on February 14, 1984, in Sydney, Australia | Source: Getty Images
The marriage surprised most of John's friends. Although the music star claimed to be bisexual, his closest friends were sure he was gay. Taupin even said John married Blauel because he wanted to have a family.
Unfortunately, Blauel and John divorced in November 1988. They never revealed the details of their split, but Blauel confessed they parted ways amicably and wanted to remain best friends.
It is essential to point out that John admitted he was gay – not bisexual – shortly after the divorce. His drug and alcohol issues negatively impacted his marriage, too. John said:
"A drug addict thinks like this: 'I've had enough boyfriends, and that's not made me happy, so I'll have a wife — that will change everything.'"
John admitted he genuinely loved Blauel. After describing her as a great girl, he said hurting her was one of the things he regretted the most in his life.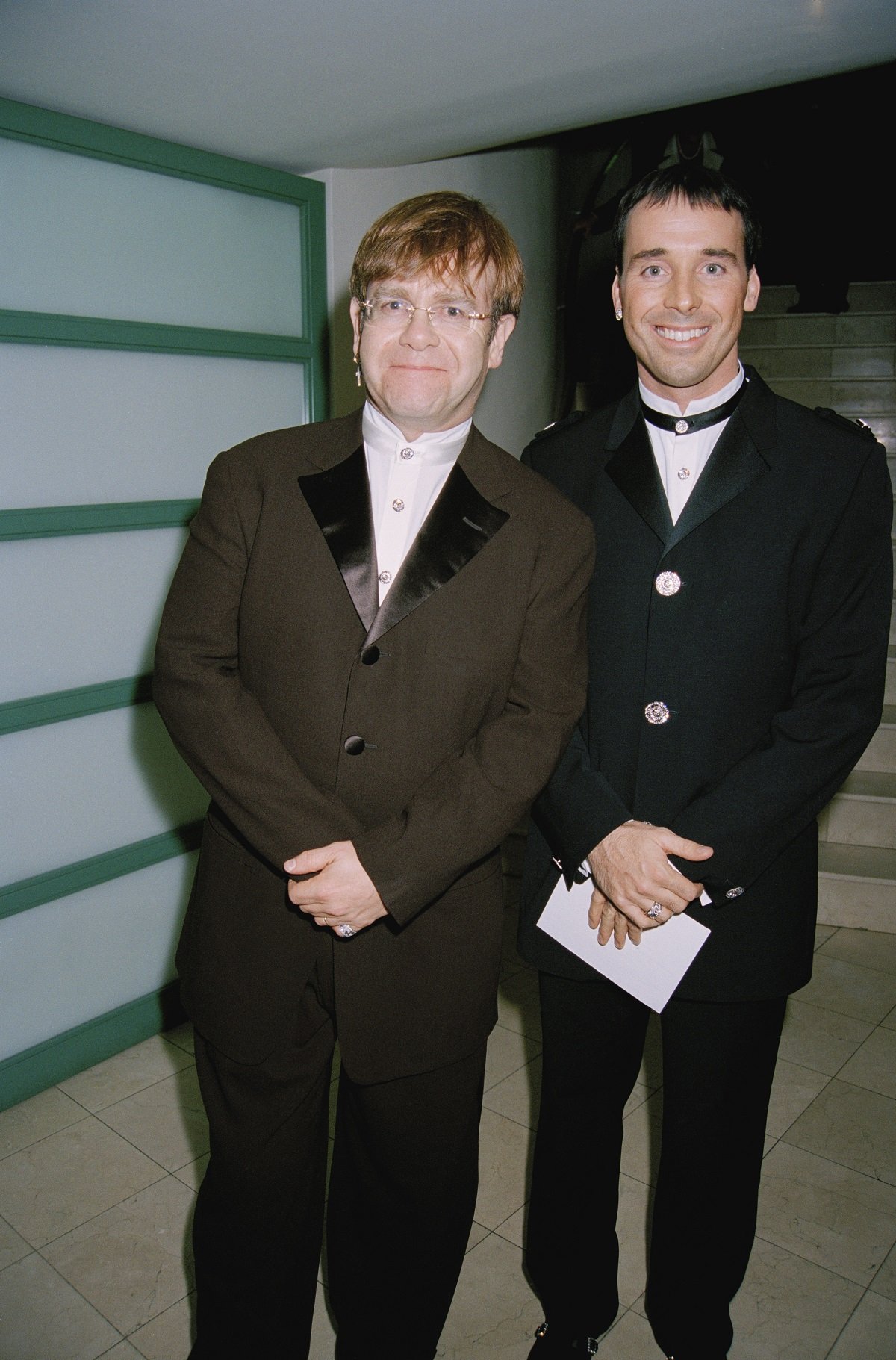 Elton John and David Furnish on October 2, 1996 | Source: Getty Images
After his failed engagement to Hannon and breaking up with Blauel, John found love in David Furnish. The couple met in October 1993 when John hosted a dinner party at his Windsor property.
The "Nikita" singer had been sober for three years and wanted to make new friends, so he asked a friend in London to invite new people to his home. Furnish, a Canadian ad executive was reluctant to go but eventually agreed to accompany a friend.
Blauel sued [John] for writing about their marriage.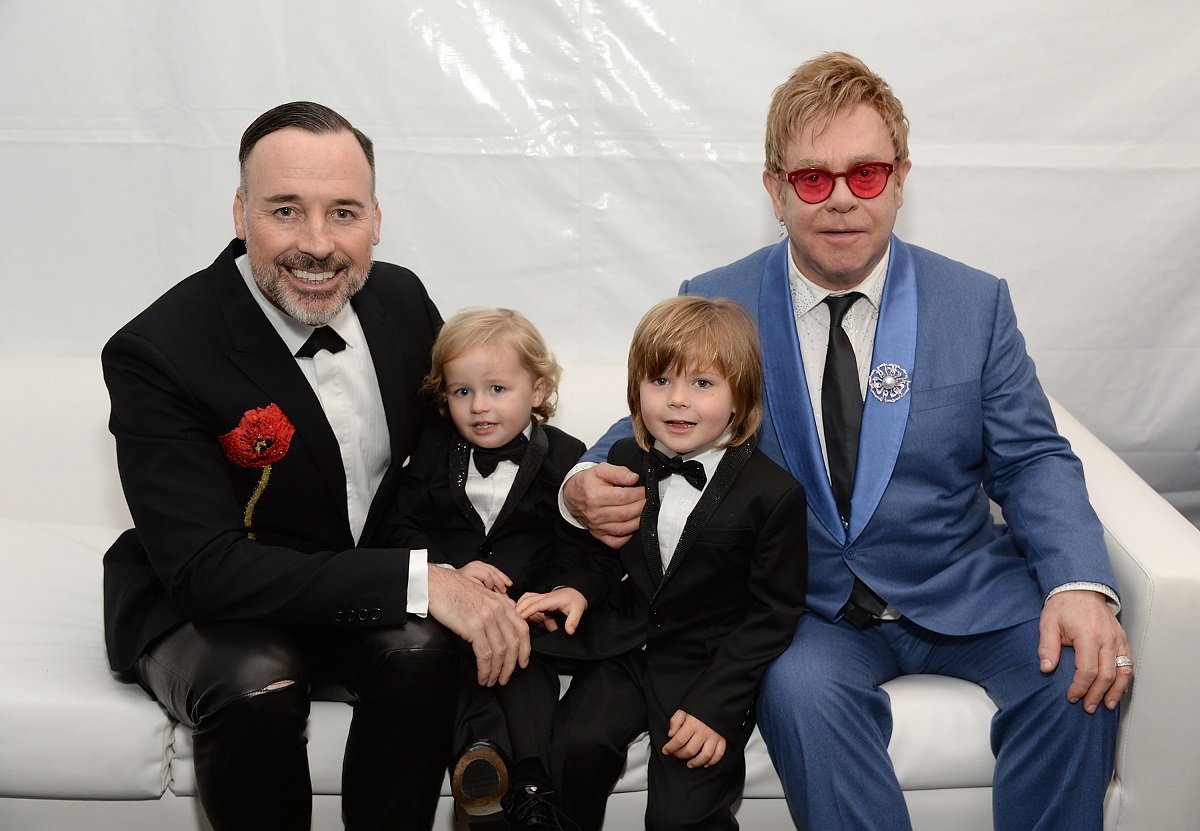 David Furnish, Elton John and their two children on February 22, 2015 in Los Angeles, California | Source: Getty Images
As soon as John and Furnish exchanged looks, they felt attracted to each other. John admitted it was new territory for him because Furnish had a job, a place to stay, and a car and wanted to be with him because he liked him and not out of necessity.
Their relationship evolved, and John realized Furnish was the one because he was not afraid of him and would always speak his mind. One of the main problems in John's previous relationships was his fame. It often overshadowed his partners' identity.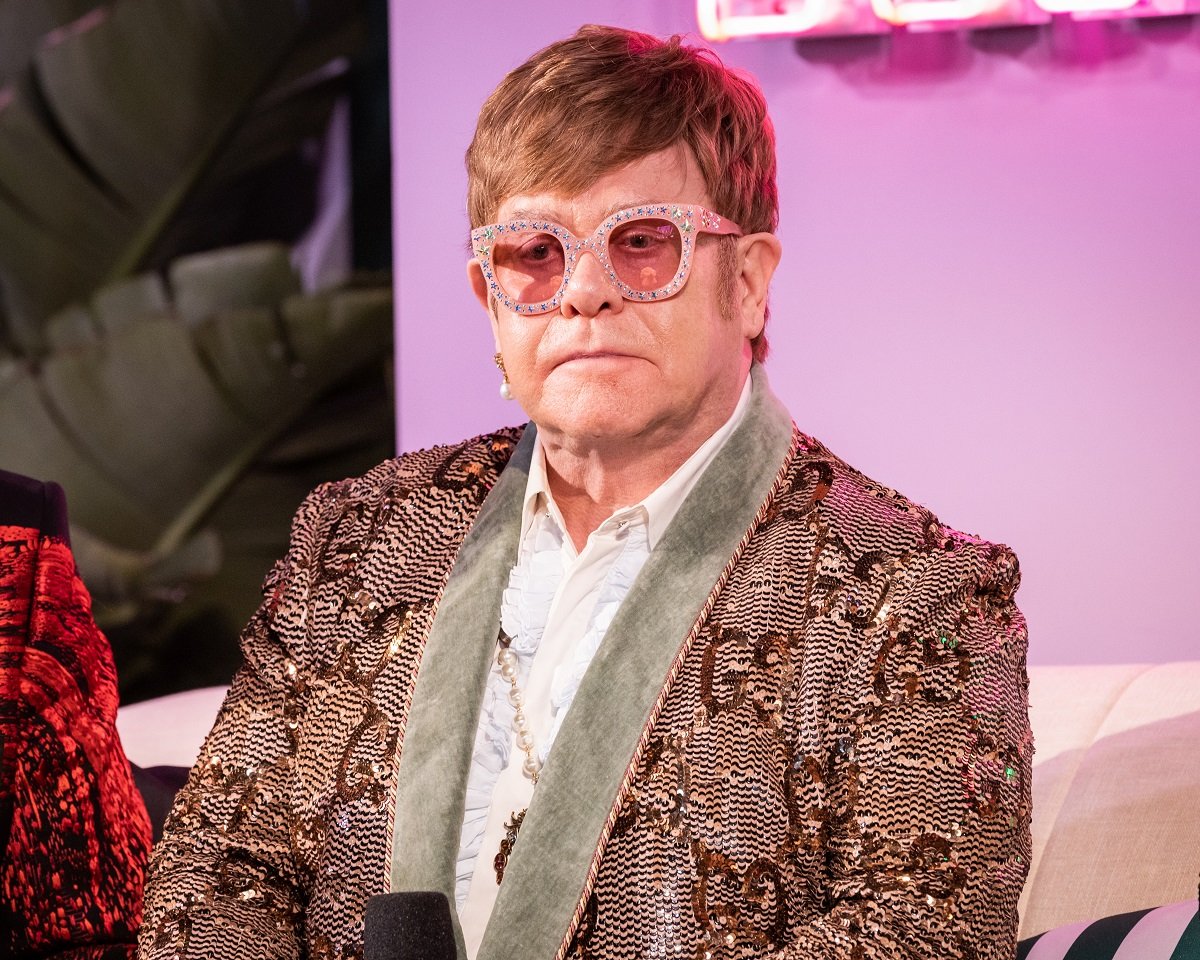 Elton John on February 24, 2019 in Los Angeles, California | Source: Getty Images
Things were different with Furnish as he embraced John's fame and even made his directorial debut in the BAFTA-nominated documentary "Elton John: Tantrums and Tiaras."
In 2005, John proposed during a dinner party. They entered a civil partnership that December and tied the knot in December 2014 when same-sex marriage became legal in Britain.
KEEPING IN TOUCH WITH HIS PREVIOUS LOVERS
Although John is happily married and raising Zachary and Elijah, he has not forgotten Hannon. As of 2020, she was 76 years old and worked as a doctor's office manager in Dallas, Texas.
Hannon needed a knee replacement surgery but couldn't afford to take five weeks off to rest, mainly because of the coronavirus pandemic. She decided to ask John for help, and he "didn't hesitate for a second" to do it.
John supposedly remembered how good Hannon was to him and Taupin in the 1960s and was pleased to help. Unfortunately, John's relationship with Blauel is not as amicable.
Months after John released his autobiography "Me" in October 2019, Blauel sued him for writing about their marriage. She claimed the book broke the terms of the privacy agreement established when they parted ways decades ago.
Blauel asked for almost $4 million, but her lawyers confessed she hoped they could resolve the situation amicably. Although the details are unclear, John and Blauel did settle the case amicably.
Please fill in your e-mail so we can share with you our top stories!