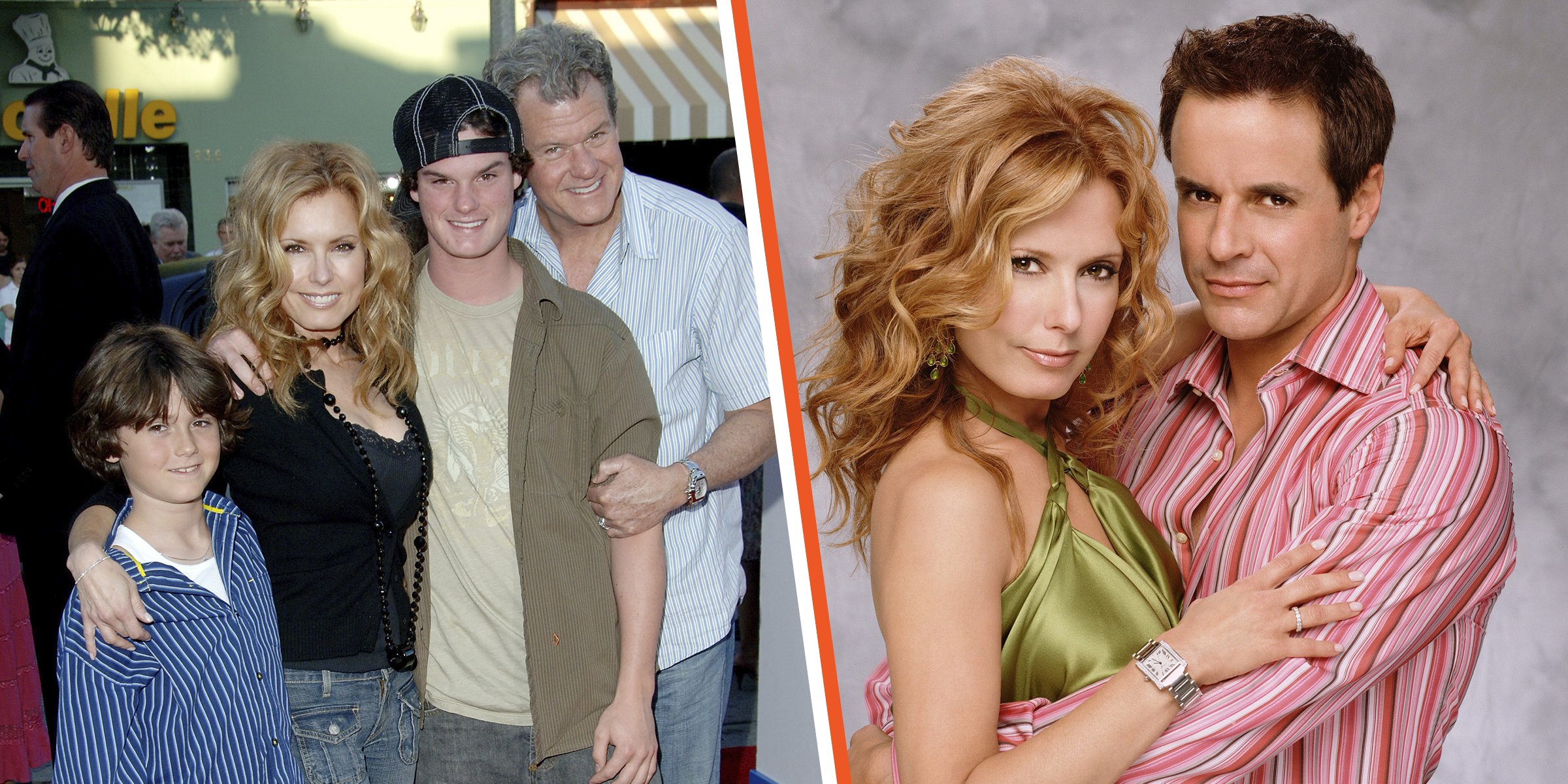 Getty Images
'Y&R's Tracey E Bregman Finds Dating Interesting After 23-Year Marriage & Welcoming 2 Sons
Tracey Bregman is known for playing Lauren Fenmore on "The Young and the Restless" and "The Bold and the Beautiful." But despite her career success, her personal life was filled with struggles.
Tracey E. Bregman was an upcoming actress when she married her first husband, Ronald Recht. The couple spent over two decades together before drawing the curtain on their marriage.
Soap opera fans remember Bregman from her performance on "Days of Our Lives," where she played Donna Temple Craig's troubled teenager. However, her role as Lauren Fenmore Baldwin on "The Young and the Restless" remains her most significant character.
[Left] Tracey E. Bregman with her ex-husband and sons Landon and Austin; [Right] Tracey E. Bregman and Ronald Recht in a warm embrace on "The Young And The Restless" | Source: Getty Images
Initially, Bergman was screened to play Patty Williams on the famous soap opera, but her skills impressed screenwriter William J. Bell, who then created the part of Lauren Fenmore for her.
In an interview with Closer Weekly, Bergman confessed that playing Lauren has been the highlight of her career. The actress has played the role for more than three decades. Here's all there is to note about her marriage and career.
TRACEY'S FAILED MARRIAGE AND MOTHERHOOD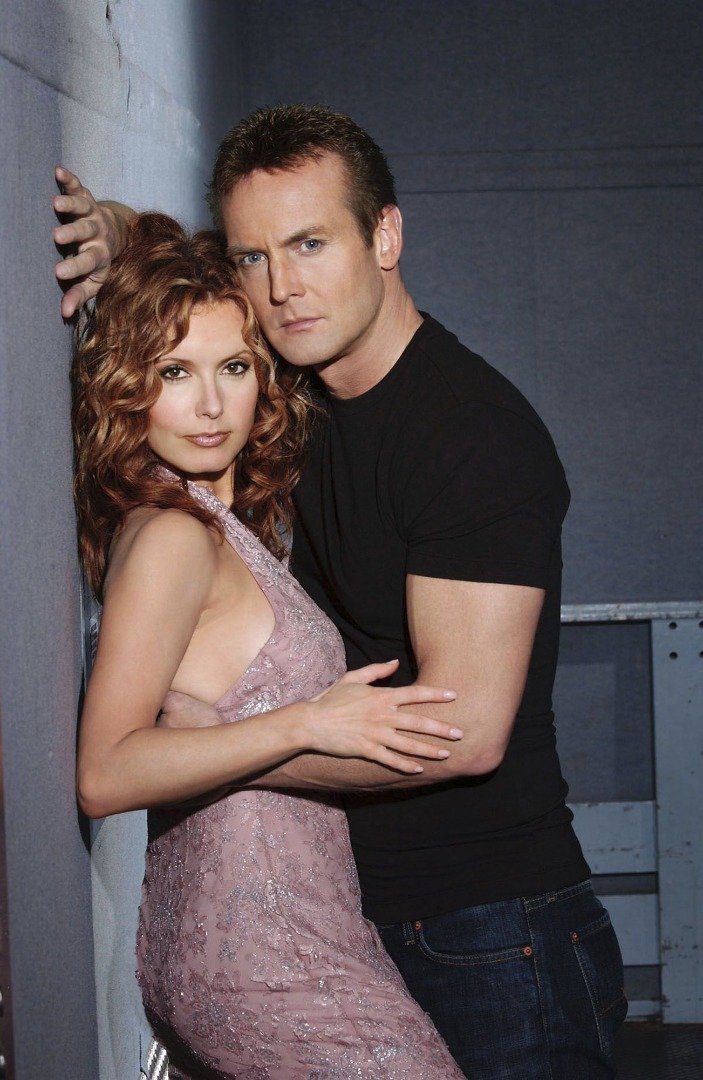 Tracey E. Bregman (Lauren Fenmore) and Doug Davidson (Paul Williams) star in the CBS daytime drama THE YOUNG AND THE RESTLESS on the CBS Television Network. | Source: Getty Images
Bregman came from a line of famous Hollywood stars. Her father, Buddy, was a well-known musician, while her mother, Suzanne Lloyd, was an actress.
The 58-year-old followed her mother's footsteps by pursuing a career in acting. Bregman secured her place on "The Young and the Restless," shortly after her role in "Days of Our Lives," from 1978 to 1980.
The actress met and fell in love with Recht, a real estate developer during this period. The couple tied the knot in 1987 and began a family a few years later. Their first son, Austin, was born in 1991, while Landon's youngest child arrived in 1996.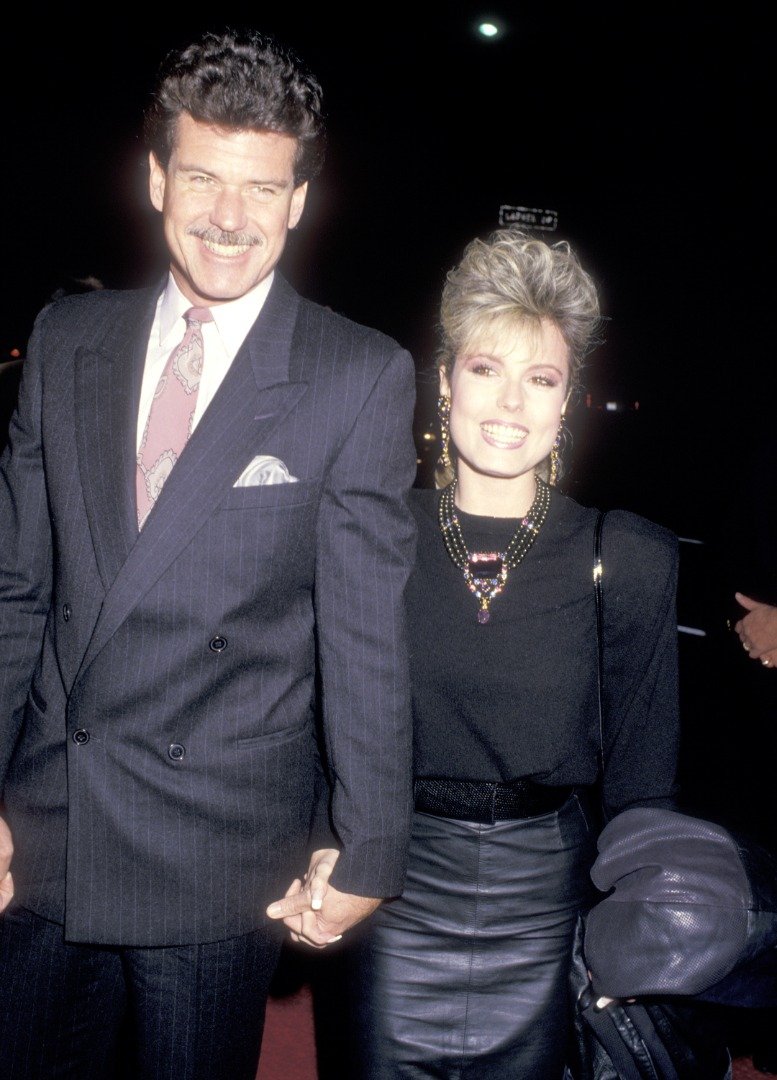 Actress Tracey E. Bregman and her ex-husband Ronald Recht at the Throw Momma from the Train Beverly Hills Premiere on December 10, 1987 at Samuel Goldwyn Theatre in Beverly Hills, California. | Source: Getty Images
Like Bregman, Recht is successful in his craft, and for over four decades, the father of two has been in the real estate sector. In addition, Recht bagged a degree in television and radio from California State University Northridge.
Rather than pursuing a career in the media, Recht opted for real estate. The developer has been long associated with Pacific Development Partners in California.
Bregman and Recht's relationship came to an end in 2010 after 23 years together. Bregman turned to her work to help her cope with the divorce and continued her other endeavors, aside from acting. The 58-year-old is also an entrepreneur.
Bregman launched a yoga-inspired clothing line called Bountiful Buddha. She also kicked off her jewelry line on "The Shopping Channel" in Canada. In addition, the divorced movie star is a well-known beauty enthusiast.
Despite the shock of her divorce, the actress still describes herself as a relationship person. Bregman does not believe in love at first sight. When asked if she would consider remarrying, the mom of two said she no longer thought about marriage, but she was open to love.
In the meantime, Bregman enjoys the company of her sons, Austin and Landon. The duo shares a close bond with their mom and lovely memories, especially on her movie set.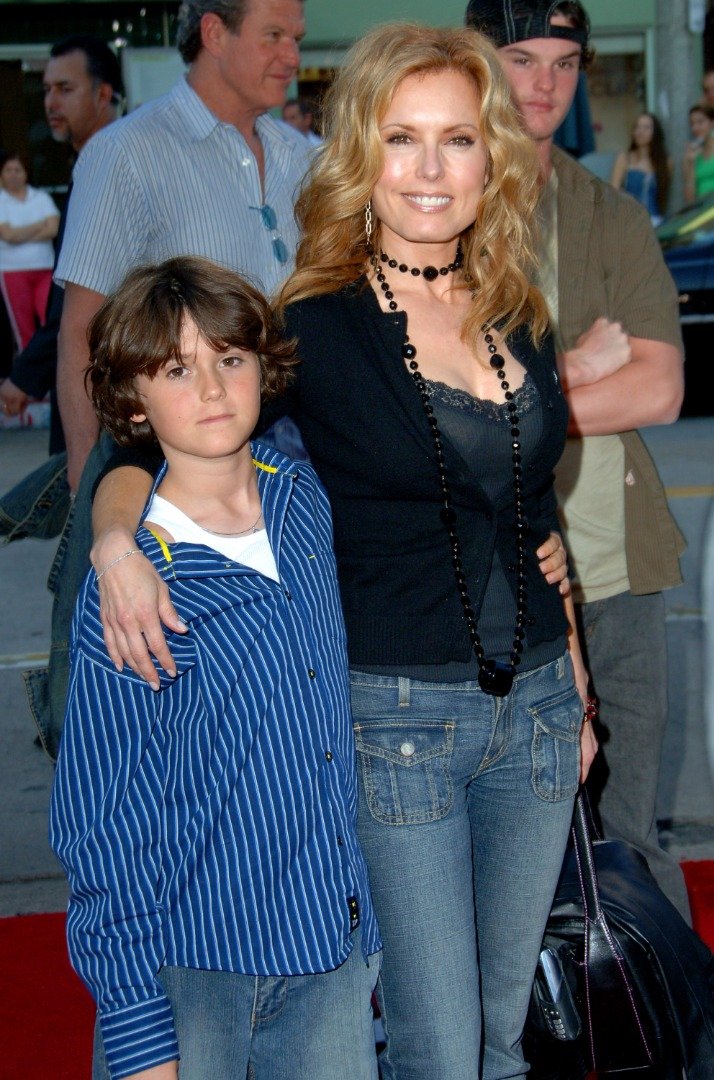 Tracey E. Bregman and son Landon attend "Click" Los Angeles Premiere at Manns Village Theater in Westwood, California, United States. | Source: Getty Images
Bregman gave birth to her sons in the early years of her role as Lauren on "The Young and the Restless." According to the soap opera star, combining motherhood with her career wasn't a pleasant experience.
Bregman shared her experience with Closer Weekly, citing that after spending long hours on the set, she had to rush home to the tedious job of looking after her family. Then, after putting her kids to bed, Bregman had to study over 20 pages of dialogue.
Motherhood was a priority for Bregman. But she did not want her maternal side to interfere with her work life. So, she resorted to taking her kids with her to the set. This decision was encouraged by the show's co-creator, Bill Bell.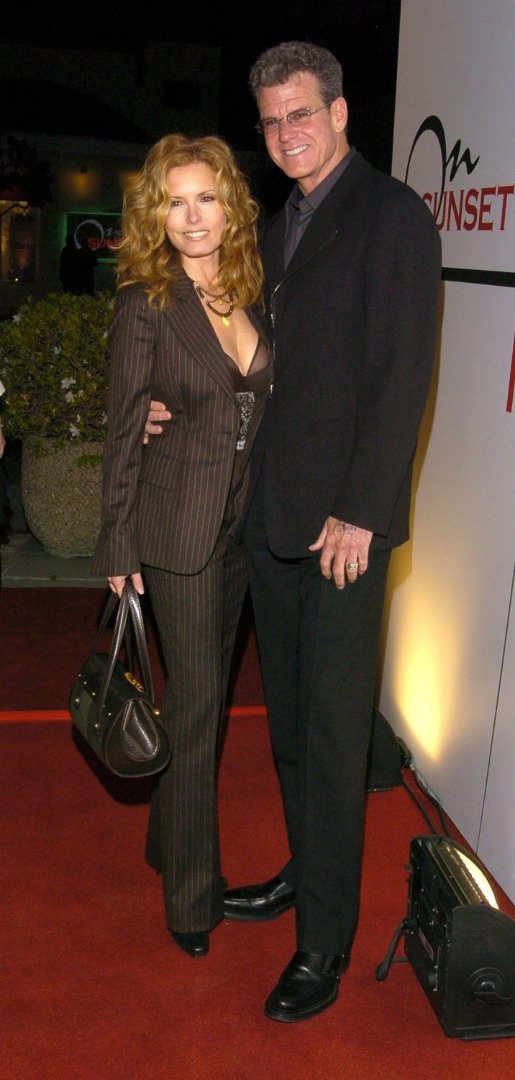 Tracey Bregman and husband Ronald Recht at an event. | Source: Getty Images
Bill explained that he wanted the young mom to feel more secure and focused on her work by having her kids close to her all the time. Bregman later joked that her dressing room became a nursery, and this arrangement continued for two years.
The actress said her sons became "very adaptable." If they got tired, they'd curl up on their mother's shoulders and go to sleep. Bregman's children adapted to the noisy environment of the studio, and it became a part of their growing experiences.
DATING'S BEEN HARD FOR BERGMAN
Bregman has remained as stunning as she was the first time she stepped onto the big screen, but even the talented soap opera star has found it difficult to date since her divorce from her ex-husband.
The "The Bold and the Beautiful" actress confessed that dating isn't more manageable with age. Her first relationship after her divorce lasted three years, but each partner she's encountered seems to be dealing with some personal challenges.
Bregman remarked that some people she'd been on dates with had child custody problems or were yet to recover from some losses. Despite these experiences, Bregman often relies on the support of her two grown sons.
The actress often shares sweet family pictures on her Instagram of her and her boys, showing how bonded they are. Bregman once shared a touching birthday post for her eldest son, Austin. The movie star wrote,
"I have loved being your mom every second. You are such an extraordinary man, business partner, boyfriend to our beloved @tone_ya, brother to your amazing siblings, loving grandson, and Rock, best friend, and incredible son to me."
Bregman's sons are inspired by her and pursue careers in Hollywood. Since the pandemic, her older son, Austin, has been involved in humanitarian work. He is the president and co-founder of Global Source Advisors. The company helps distribute COVID-19 tests and PPE products.
Austin has featured alongside his mom in the Muppets' music video for the song "She Drives Me Crazy." The duo also bonds over their shared interest in horses and frequently enjoys dinner outings together.
Bregman believes her younger son, Landon, is talented, but she once advised him to get a plan B for his career, citing that Hollywood is brutal even for the best talents. The 25-year-old enjoys his mother's support as he works towards making a name for himself.
Please fill in your e-mail so we can share with you our top stories!