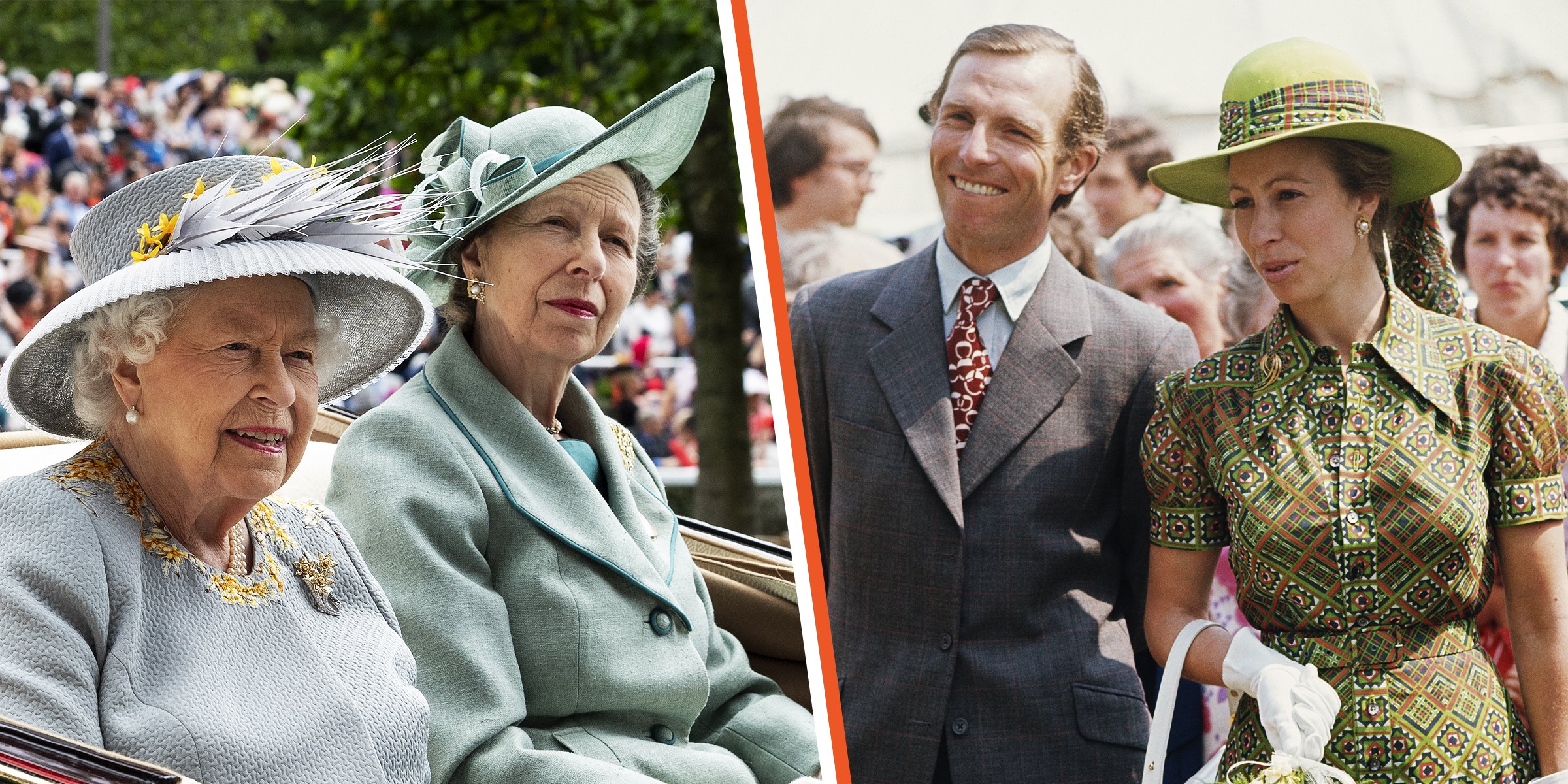 Getty Images
The Queen's Married Daughter Was 'Not Ashamed' of Affair despite Its Details Being Publicly Revealed
Despite being part of what is considered a perfect unit, the royal family, Queen Elizabeth II's only daughter, Princess Anne, was "not ashamed" of her affair after it went public.
Over the years, the royal family has been plagued with controversial news, most of which is yet to receive clarity.
Still, these incidents show that the British crown is not immune to family tragedies and scandals. In her 1992 annual speech, the Queen referenced the issues disturbing her family, adding that it was a horrible year.
To begin with, the year saw the end of some royal weddings involving the Queen's offsprings; Princess Anne divorced her first husband, Mark Philips.
Her eldest son, Prince Charles's marriage to the famous Princess Diana, was also rocked by an affair with Camilla Parker-Bowles. Prince Andrew, the youngest of the bunch, separated from his wife, Sarah Ferguson, after she shared some form of intimacy with her financial adviser.
However, following the unfortunate situations, the trio somehow found happiness, and in that same year, one of the Queen's children celebrated their marriage.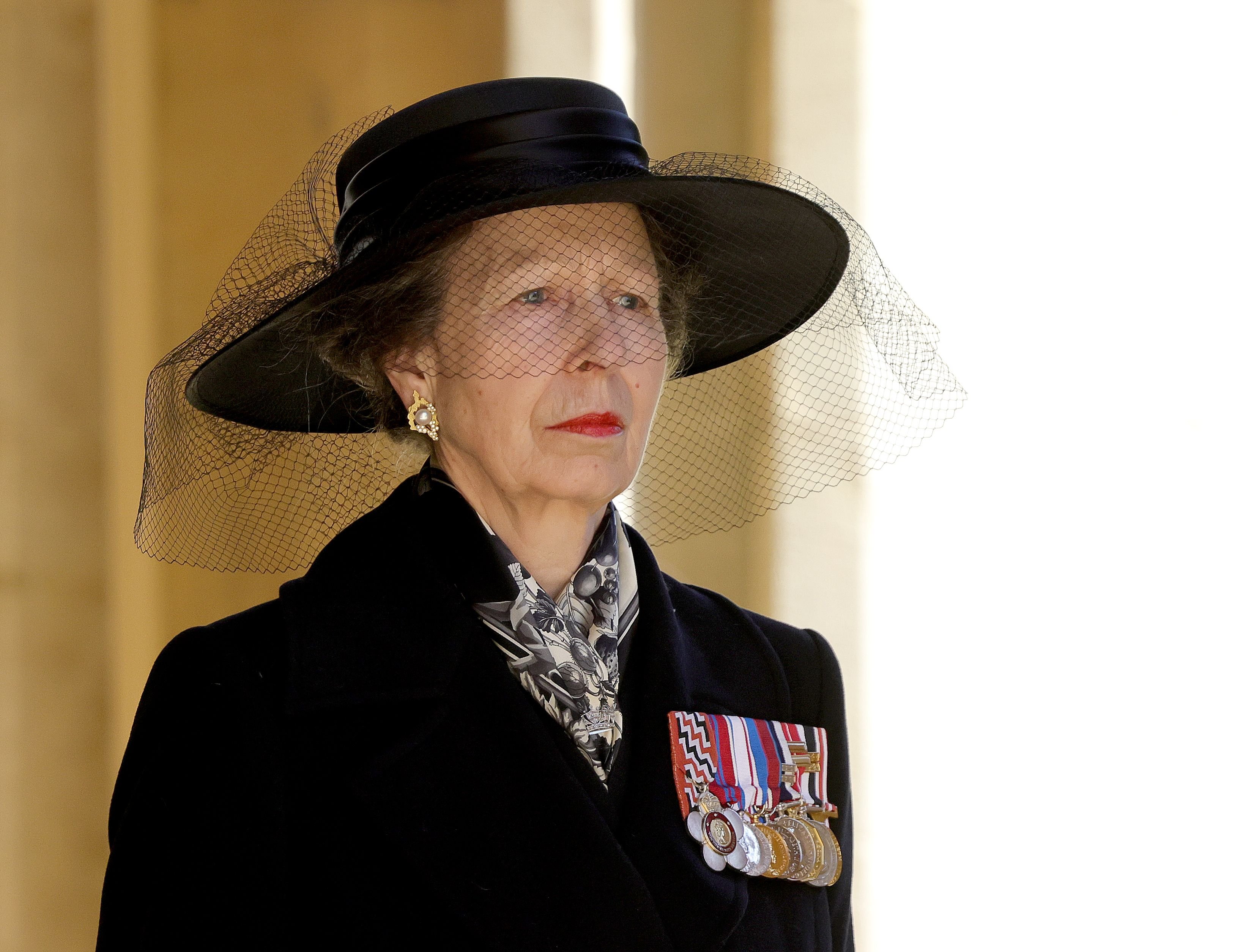 Princess Anne at the Ceremonial Procession during the funeral of Prince Philip at Windsor Castle on April 17, 2021 | Source: Getty Images
MRS. WALLIS AND HER SECRETS
As the only daughter of the Queen, Princess Anne's love life was a big deal. Like her older brother, Prince Charles, she was intertwined in affairs during her first marriage in 1973.
The first rumor of Princess Anne's infidelity was with her bodyguard, Detective Sergeant Peter Cross, who worked for Scotland Yard in the 1970s.
In 1979, he became the Princess's bodyguard, and his position lasted for nearly a year. But as the rumors reached a climax, he was displaced from working with the royals.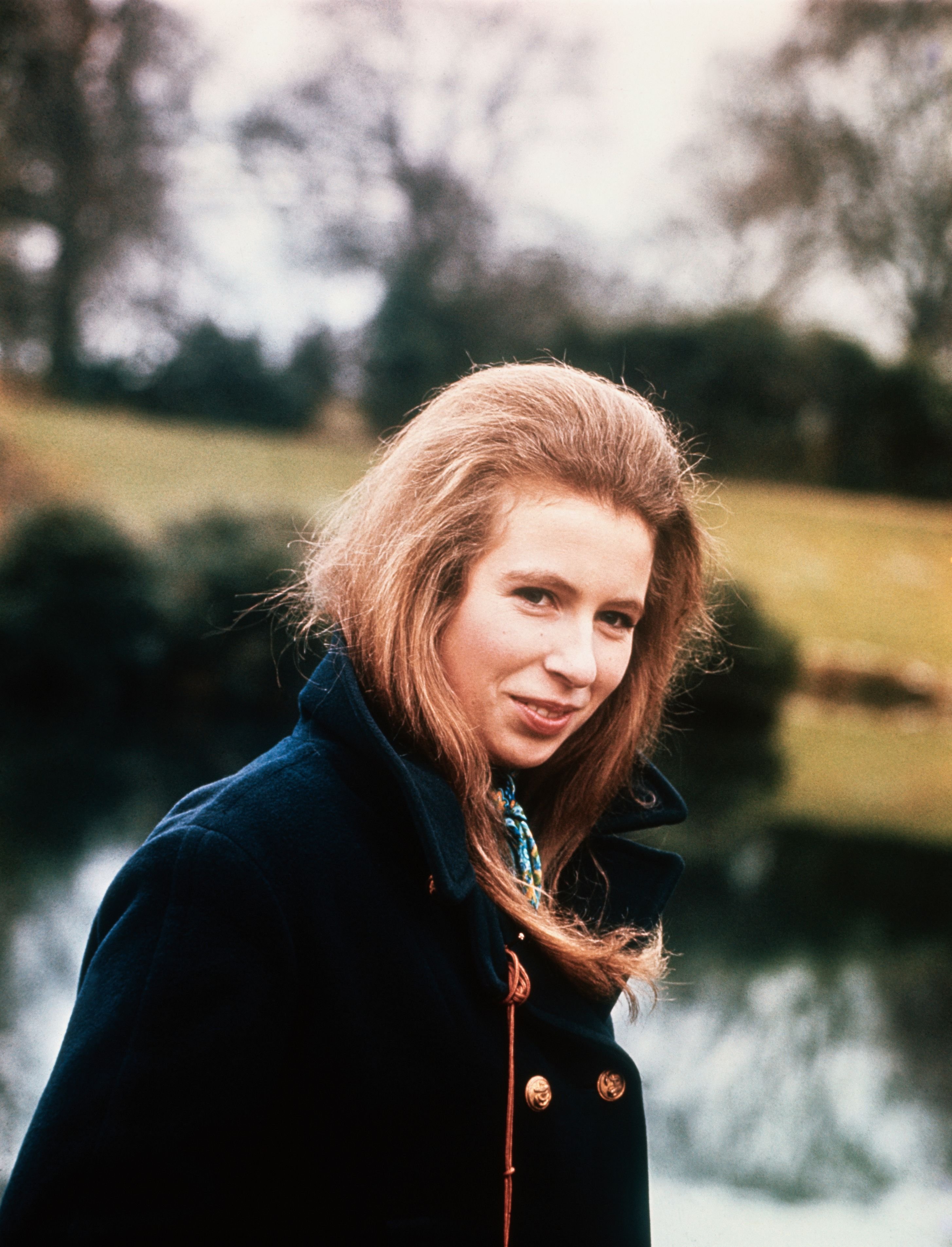 Princess Anne, 19, walking the grounds of Sandringham, the Royal Family's country residence | Source: Getty Images
According to a source, the distance did not threaten their illicit affair, as the lovers continued in secrecy until it became a public scandal. Anne has remained mute on the issue, but her former personal bodyguard confirmed the story to a royal reporter called Harry Arnold.
He claimed their relationship was real, and he could not admit the truth at the time because he was a married man (Cross's revelations came after his divorce). In his words:
"When you wrote that story, I was still married, and I couldn't admit it, but yet it was true, and I can now tell you that it was true because I am now divorced."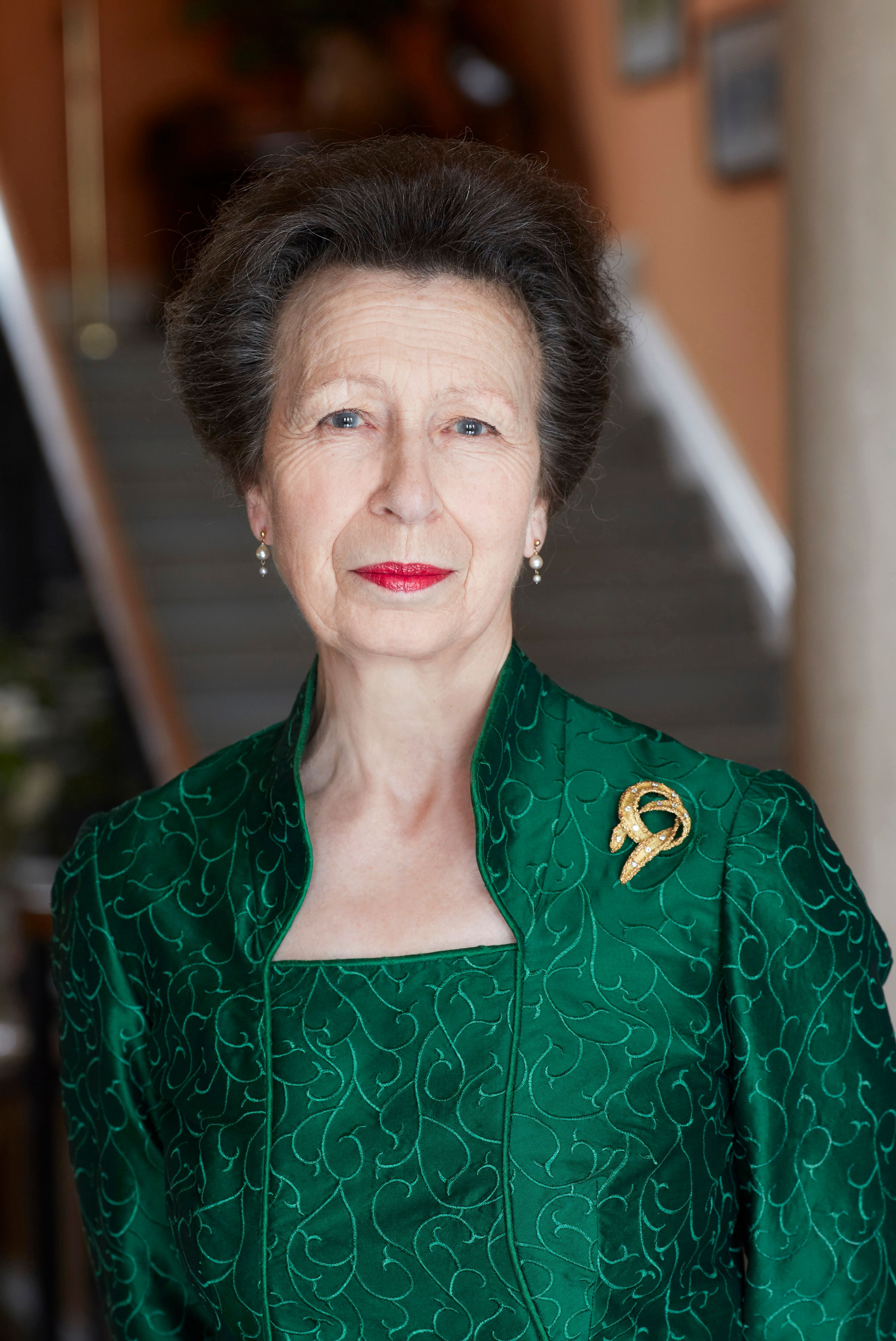 Princess Anne posing for a portrait at her home at Gatcombe Park in late February 2020. The photo was released to celebrate the Princess's 70th birthday | Source: Getty Images
Arnold explained that Princess Anne adopted the pseudonym "Mrs. Wallis" to maintain contact with Cross during the affair—they derived the name from Wallis Simpson, an American divorcee who later married King Edward VII.
Further revelations stated that Princess Anne was not a happily married woman, and she needed to find comfort and love even if it meant breaking the rules.
Somehow, Princess Anne's marriage survived the infidelity, and it was not until 1989 that she and her husband announced their plans to separate. In 1992 she ended her marriage to Phillips, with whom she shared two kids. At the time, she was in love with a naval officer commander, Timothy Laurence.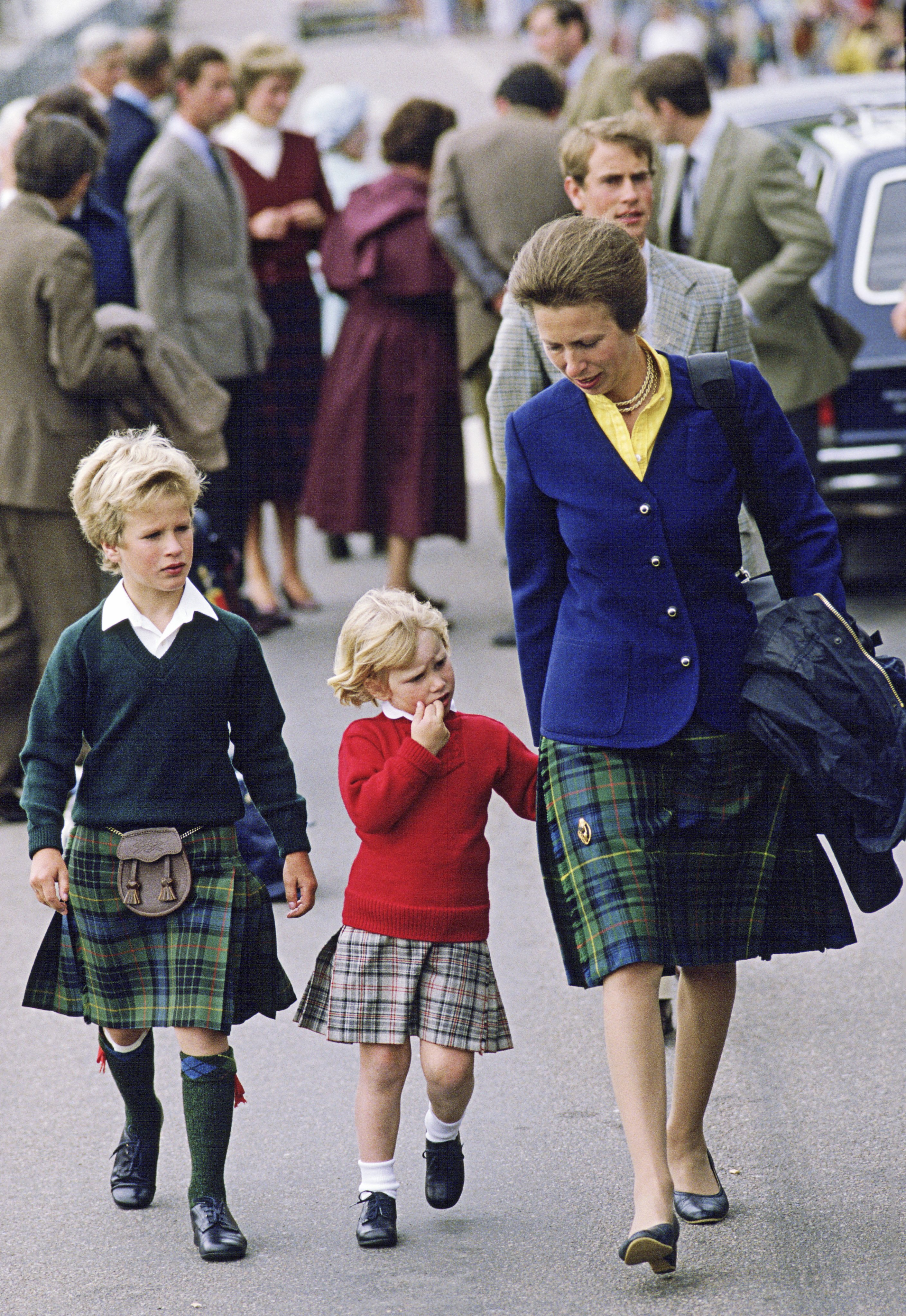 Princess Anne with her children Zara and Peter Phillips. | Source: Getty Images
PRINCESS ANNE'S TRUE LOVE
Princess Anne never felt she had the beauty nor charms her sister-in-law, Princess Diana, did. She once confessed to being second in everything, a fact she had long accepted. Sadly, her love life did not enjoy any perfection too. She was in a loveless marriage to Phillips for more than a decade.
The couple had an absurd relationship that involved them staying apart even during vacations with their kids. They also struggled to find the happiness lacking in their marriage through affairs that neither party confirmed.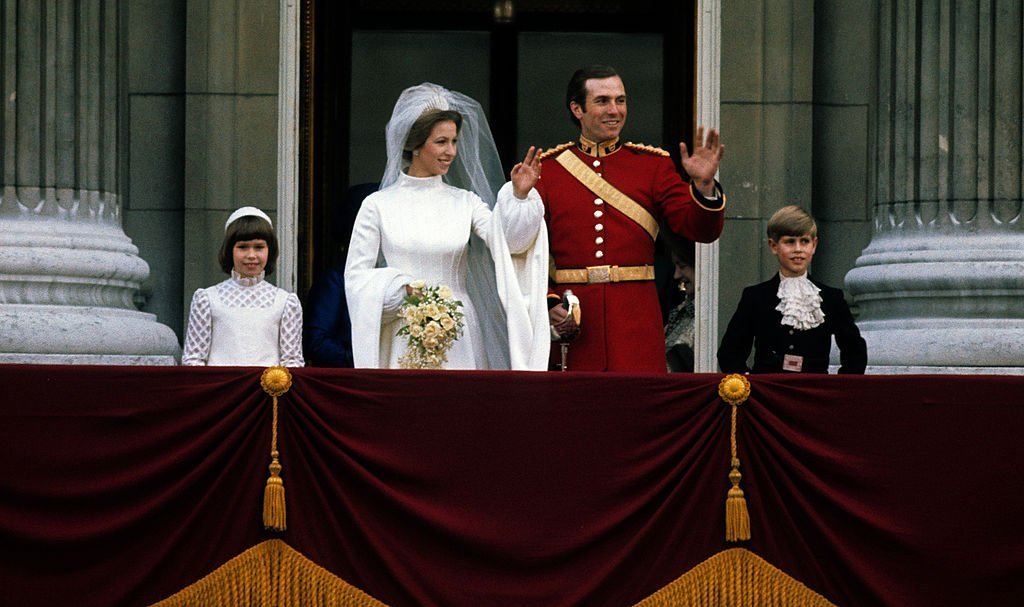 Princess Anne & Mark Phillips wave from the balcony of Buckingham Palace following their wedding on Nov. 14, 1973 in London, England | Source: Getty Images
Such relationships among royals are born due to their duty to the throne and not necessarily by their doing. Before marriage to Phillips, the Princess was in love with an equestrian, but her father frowned at the relationship and insisted she married the Captain.
It was not surprising that they never learned to live in harmony throughout their fifteen years of marriage. But despite not minding the rumors, it was glaring that the royal couples were not in love.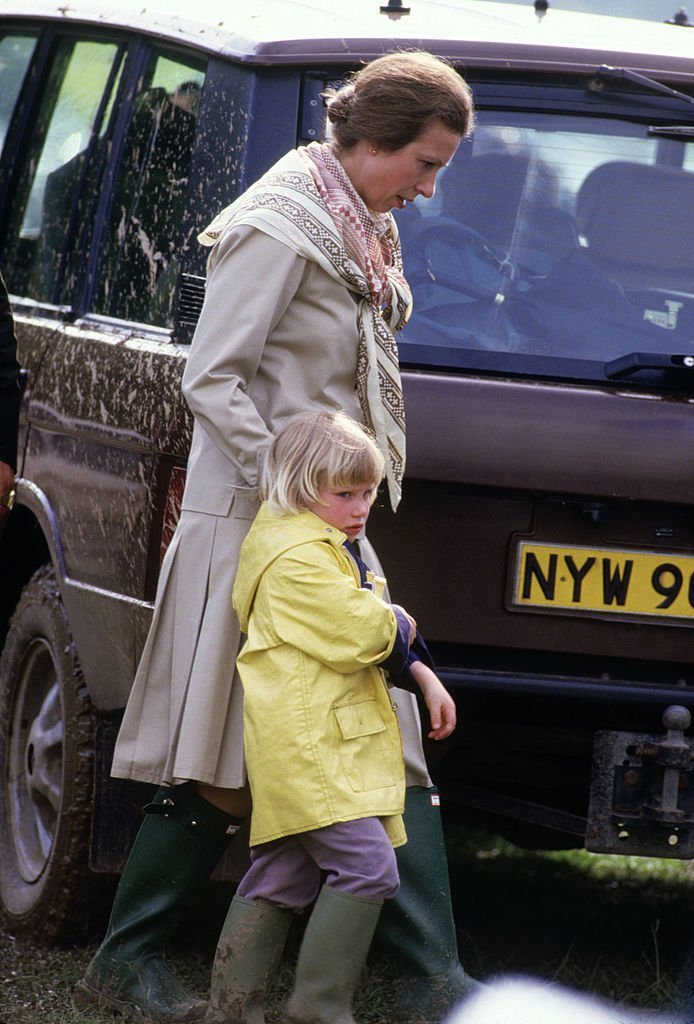 Princess Anne with her daughter Zara Phillips at the Windsor Horse Trials on May 29, 1988, in Windsor Great Park, Windsor, Berkshire, England. | Source: Getty Images.
The only man who truly captured Princess Anne's heart, whom she also married, was Laurence, who worked as one of the Queen's equerries. Laurence became familiar with the crown in 1986 after working as a naval officer.
The Queen selected him among young and well-bred officers to attend to her during public functions and royal tours. On one occasion, he stood behind the Queen when she received Soviet President Mikhail and escorted Princess Diana to lunch.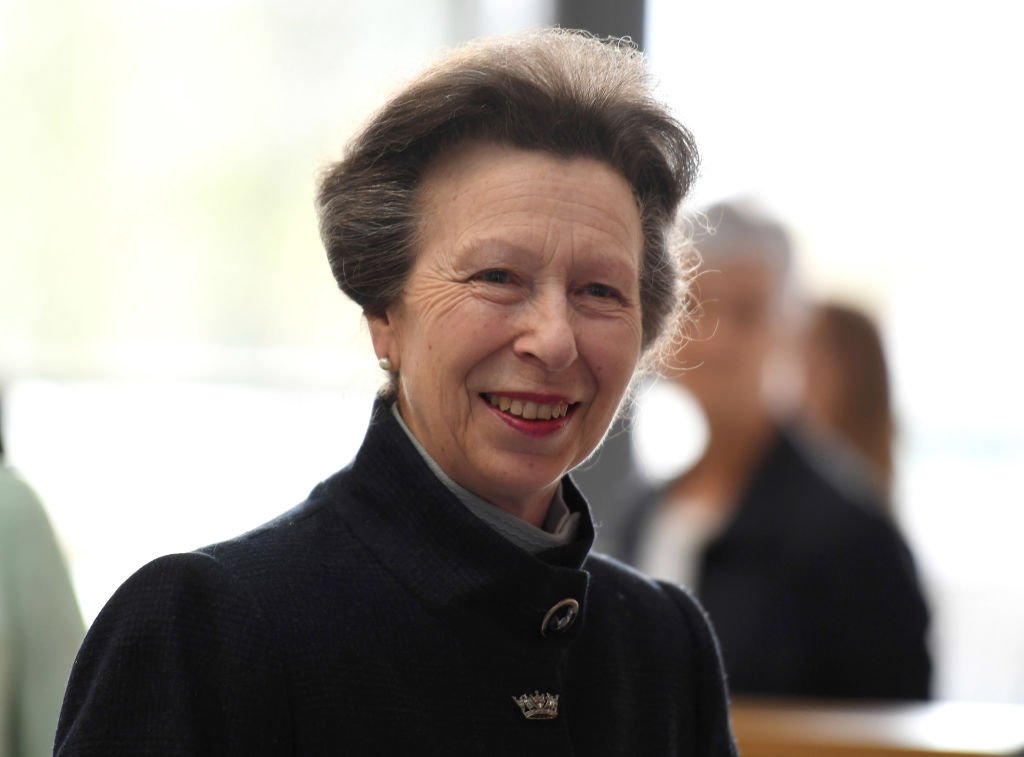 Princess Anne, Princess Royal officially opens the UK Hydrographic Office headquarters on April 25, 2019, in Taunton, England. | Source: Getty Images.
He also earned a seat as one of Princess Anne's advisers to Anne's Charities Trust. That was when the pair became friends. Anne once visited him in his apartment when he came down with shingles.
This was not the first time the royals would witness such friendliness between an equerry and a Windsor woman. Princess Anne's aunt, Princess Magaret, was desperately in love with a former equerry, Peter Townsend. Still, his failed marriage made him a less attractive suitor, and they never ended up together.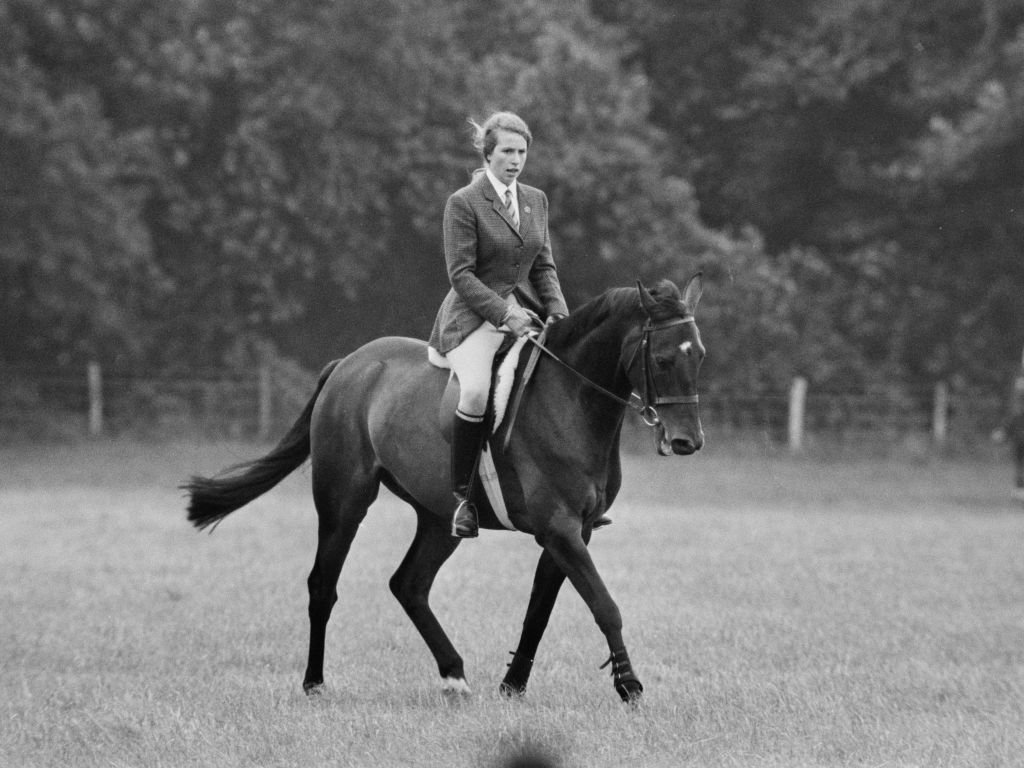 Princess Anne on horse Purple Star at Eridge Horse Trials, Kent, 3rd August 1968. | Source: Getty Images.
Princess Anne and Laurence's affection towards each other deepened, and royal sources claimed:
"But most of all, he cares for her in the way her husband does not."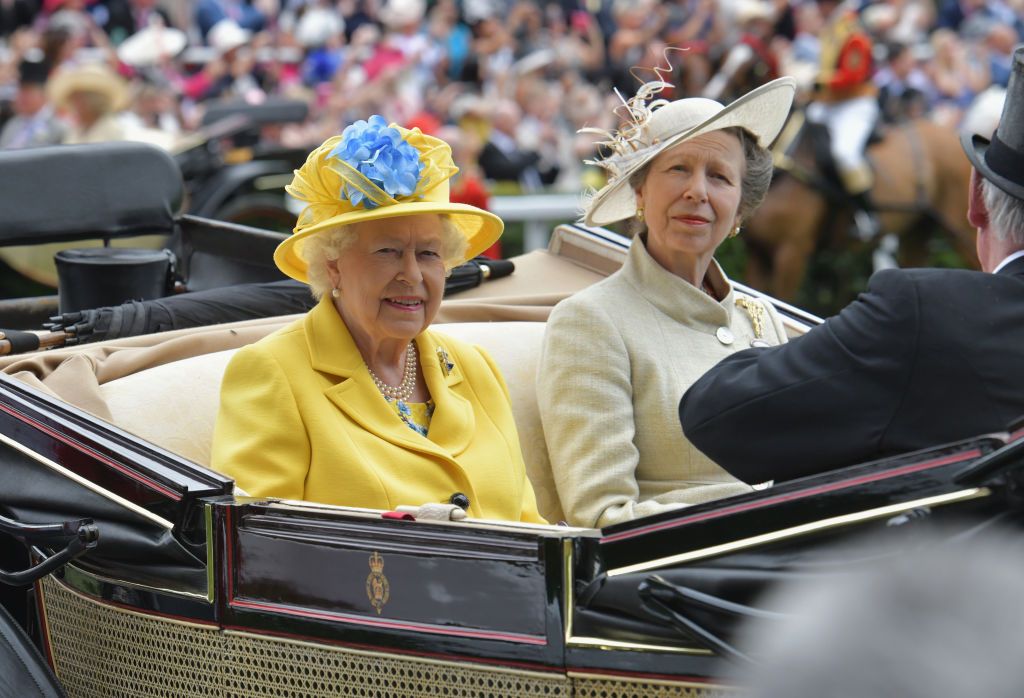 Queen Elizabeth II and Princess Anne, Princess Royal arriving on day 1 of Royal Ascot at Ascot Racecourse in Ascot, England | Source: Kirstin Sinclair/Getty Images for Ascot Racecourse
STOLEN LETTERS OF FORBIDDEN LOVE
Their affair came to light when one of Britain's notable media houses claimed it received letters from an anonymous source. Its contents showed that Princess Anne enjoyed a fantasy with her true love, Tim Laurence.
Tabloids revealed that the letters were full of romantic words and shared philosophies. The Palace later published a statement to address the issue, but it also failed to fill in the blanks.
Following the reports of the stolen letters, Phillips and his wife maintained a united front, and they barely commented on the matter.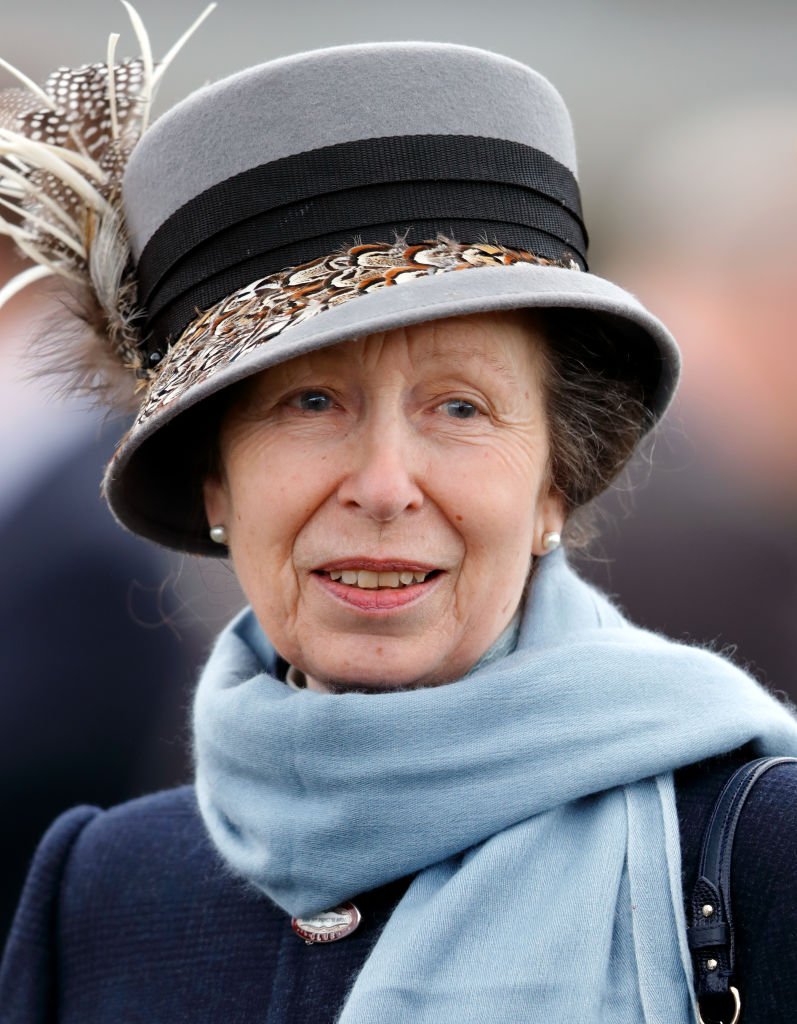 Princess Anne attends the Cheltenham Festival at Cheltenham Racecourse on March 13, 2018, in Cheltenham, England. | Source: Getty Images.
However, their marriage was headed for the rocks, Princess Anne couldn't care less, and Phillips' affairs already led to the birth of a love child, Felicity Wade.
In 1992 shortly after they divorced, Princess Anne married the love of her life, Laurence. The pair never hid their affection. They came clean with their story during the investigation of the stolen letters. According to the source:
"They were upfront about it; they were not ashamed of their relationship."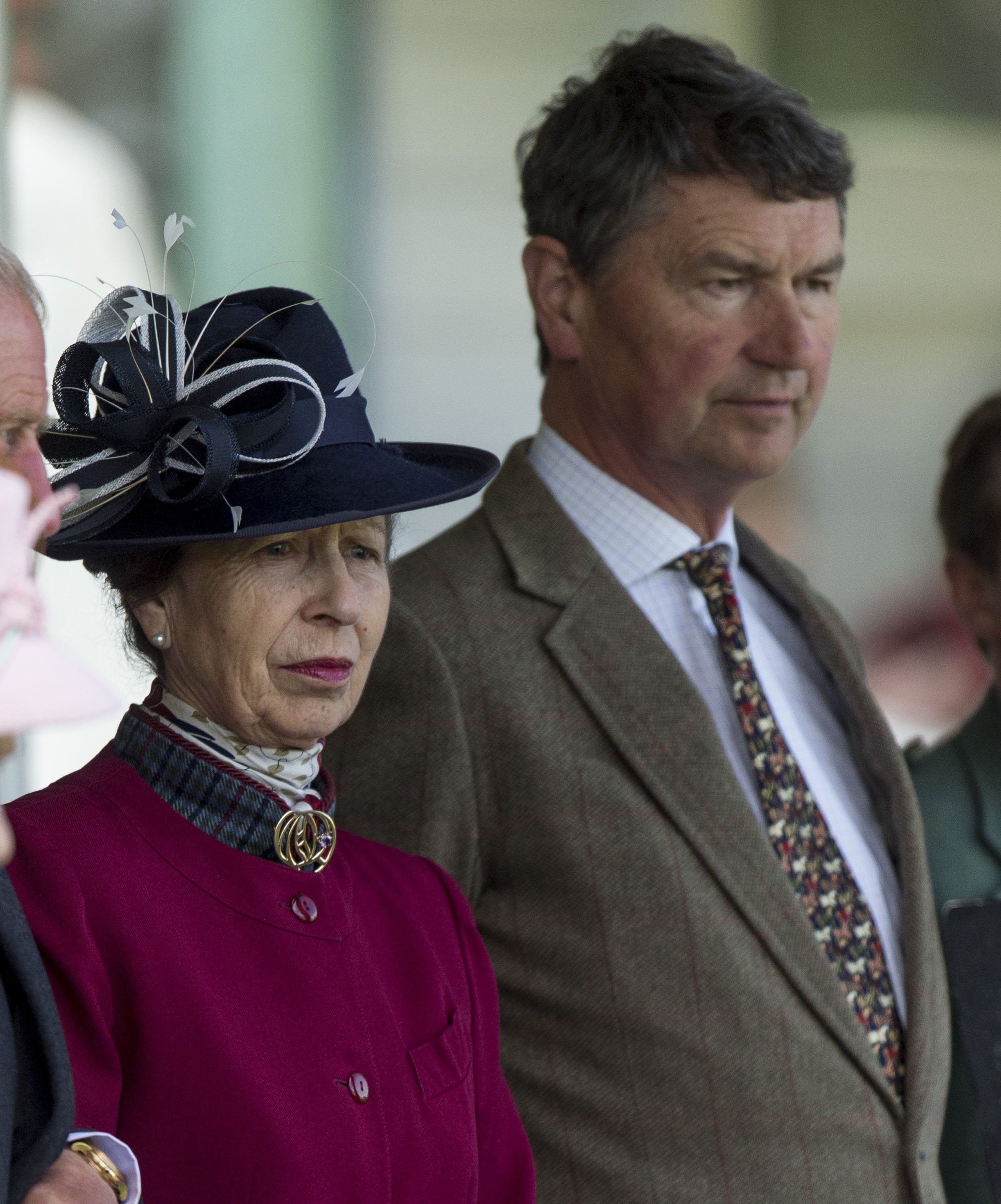 Princess Anne and Timothy Laurence attend the 2017 Braemar Highland Gathering on September 2, 2017, in Braemar, Scotland. | Source: Getty Images.
ONE NIGHT STAND AND A HIDDEN BABY
As established earlier, Phillips did not get the comfort he desired from his marriage to Princess Anne, so he engaged in extramarital affairs with more than one woman.
After meeting at an Auckland riding clinic, Phillip became familiar with Heather Tonkins, a school teacher. They maintained a friendship until 1984.
The pair became intimate, and after one night, Tonkins became pregnant with their only daughter, Felicity Wade. Phillips, who was married, requested an abortion, but she refused. So he made monthly payments for her upkeep, claiming it was for "equestrian consultancy."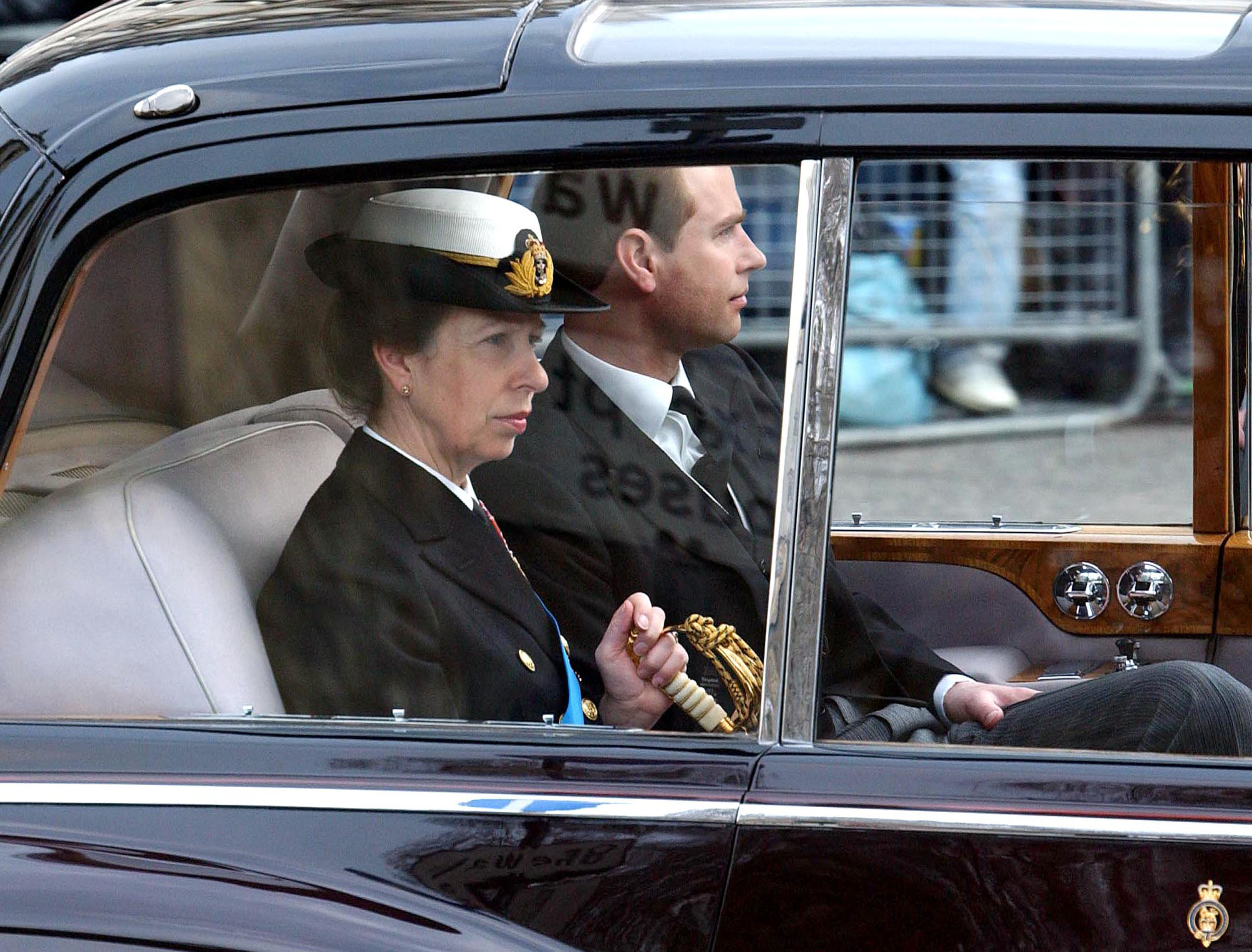 Princess Anne spotted inside the Royal car on the streets of UK. | Source: Getty Images
After a few years of denial and not wanting to be associated with Tonkins and his child, the school teacher went public with the illicit affair and their daughter's paternity.
The following year, Phillips' divorce became the center of attention. Yet, despite being a father of three, two from his previous marriage and one from an affair, he continued on his quest to find love.
In 1997, he married fellow equestrian Sandy Pflueger. Still, he continued philandering and later moved in with a younger woman, Lauren Hough.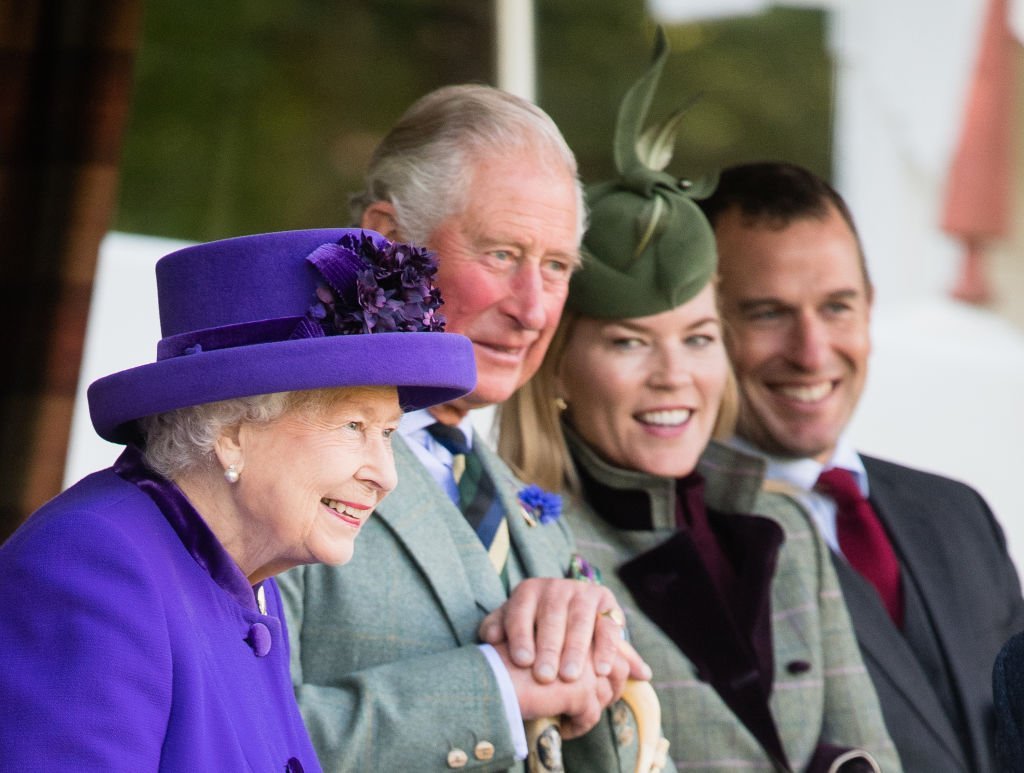 Queen Elizabeth , Prince Charles, Autumn Phillips and Peter Phillips sit front row at the 2019 Braemar Highland Games on September 07, 2019, in Braemar, Scotland | Source: Getty Images
At the time, Phillips unremorsefully explained that he never concerned himself with the tabloids, adding that his marriage with Pflueger was already over.
The couple divorced in 2012 and share a child named Stephanie, who has a great relationship with her older siblings, Peter and Zara, both from their father's first marriage to Princess Anne.
Please fill in your e-mail so we can share with you our top stories!