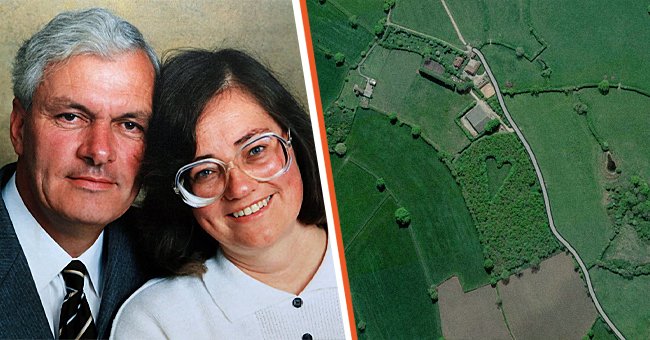 facebook.com/bhf | twitter.com/Goodable
Grieving Man's Tribute to Late Wife Is Hidden in Forest for 17 Years until a Stranger Notices It
When a man suddenly lost the love of his life, he was devastated. He had already devoted a special place to her in his heart. Still, to keep her legacy alive, he paid her a tribute unlike any other — a spectacular testimony to symbolize his everlasting love.
There are many ways to declare your love for someone special. While some people like keeping it simple, others might go to unimaginable lengths to honor their significant other. Eventually, what truly matters is the sender's genuine sentiments for their beloved.
Astonishingly, a bereft husband gave a heartwarming tribute to his beloved wife, hoping always to remember her and their lovely time together. Keep reading to discover more about this couple's beautiful love story and several interesting details.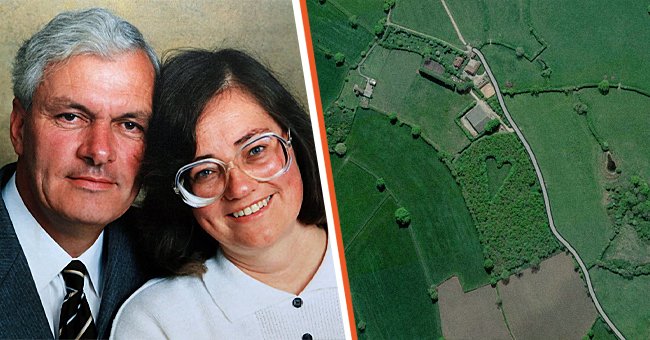 [Left] Winston and Janet Howes; [Right] An aerial view of the heart-shaped field. | Source: facebook.com/bhf | twitter.com/Goodable
AN EXTRAORDINARY LOVE STORY
Janet and Winston Howes shared a love that many people have only read about in books, seen in movies, and dreamed of in real life. They fell head over heels in love for each other on their very first meeting, and their love grew more profound with time.
The pair tied the knot in 1962 and moved into an exquisite farmhouse in the countryside of England. The Howeses enjoyed taking long romantic strolls near their Wickwar, Gloucestershire dream house and made the best of their time together.
Soon afterward, Janet and Winston welcomed a son and couldn't be happier to take on the role of parents. Winston was a farmer and loved spending his time working on the land. His beautiful wife and adorable son often accompanied him to work.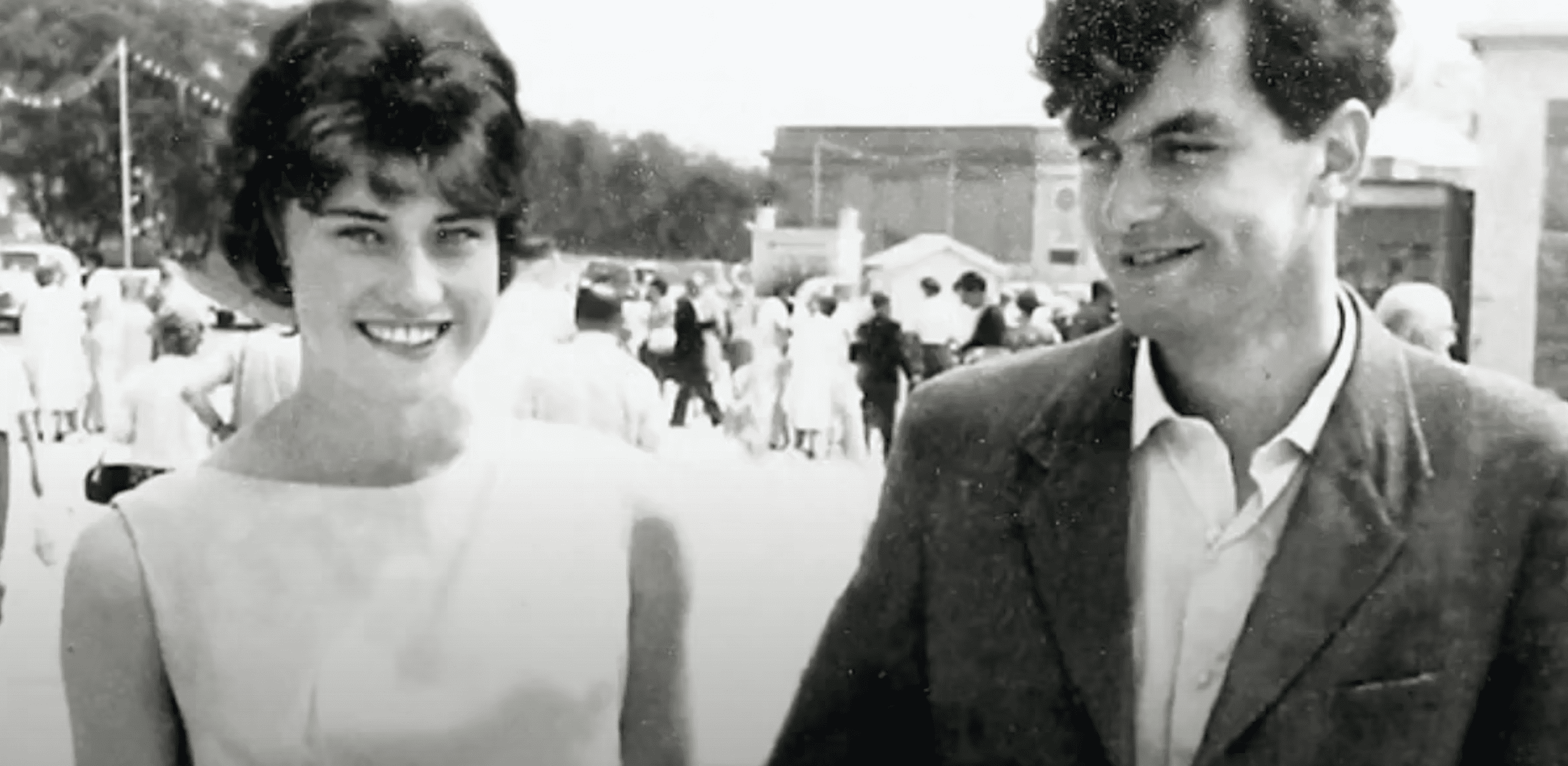 Winston and Janet Howes. | Source: YouTube.com/Do You Know?
Life was perfect for the couple, until one day, everything fell apart. Like every extraordinary love story, tragedy was bound to follow. In a heartwrenching turn of events and after 33 blissful years of marriage, Janet was taken away from Winston.
Here's another story that you might like, and it's about a woman who wore her wedding dress to a 9/11 memorial to honor the love of her life.
She died from heart failure in 1995, aged 50. Losing Janet changed Winston. He was devastated by her sudden departure and didn't know how to live without her by his side. He also worried for his son, who was left without a mother.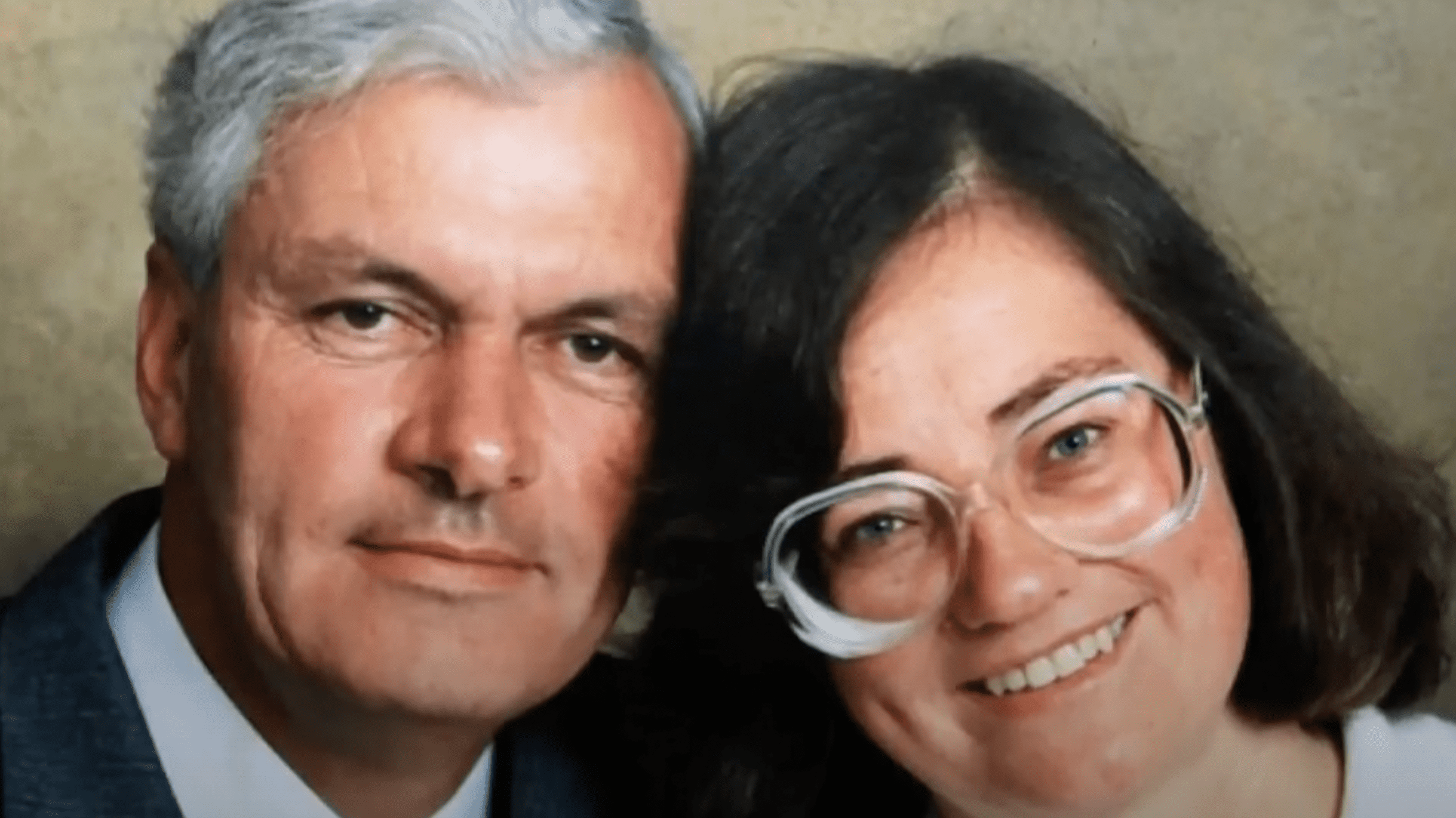 Winston and Janet Howes. | Source: YouTube.com/Did You Know?
Winston knew he had to be strong for his son, but he was reminded of his gorgeous wife whatever he did. Months passed, and the father and son duo continued to miss Janet. They knew they would never get over her demise and never stop loving her.
One day, while remembering Janet, Winston thought of an idea. He shared it with his son, and the pair started working on a meadow near their house. It was the same meadow that Janet wholeheartedly loved and where the family often spent their time.
Winston and his son, alongside other helpers, constructed a sanctuary to sit on during difficult days and remember Janet. The family kept it a secret and never told anyone about the special place.
AN EVERLASTING PROMISE OF LOVE
Nearly two decades later, a hot-air balloonist, Andy Collett, was flying above the area when something unusual caught his eye. Down in the fields, he saw a massive heart-shaped structure that looked like a symbol of love. He told DailyMail:
"I have my own balloon and am quite a regular flyer, but this was the most amazing sight I have ever seen from the sky. It was a perfect heart hidden away from view — you would not know it was there. You can just imagine the love story."
Collett's discovery revealed a 17-year-long secret and Winston's labor of love. The farmer had undertaken significant efforts to pay a heartfelt tribute to his better half, planting as many as 6,000 trees to create the heart-shaped oasis.
Winston revealed he had put a seat in the field that overlooked the hills near the area where Janet lived. He planted giant oaks around the heart's edge and constructed a hedge around it. The heart pointed to Janet's childhood home in Wotton Hill. He further added:
"I sometimes go down there, just to sit and think about things. It is a lovely and lasting tribute to her which will be here for years."
What's even more adorable was that Winston planted daffodils in the middle of the heart every year, which blossomed in spring. According to Outsider, a Twitter user found the romantic field's coordinates on Google Maps, and its photos went viral online.
We don't know about you, but Winston's one-of-a-kind tribute to Janet has deeply touched our hearts, and we're sure his wife in heaven appreciates the loving gesture. Don't forget to share this beautiful story with your loved ones if you agree with us.
Here's another story that you might like - it's about a woman who wore her wedding dress to a 9/11 memorial to honor the love of her life. Click here to read the whole story.
Please fill in your e-mail so we can share with you our top stories!