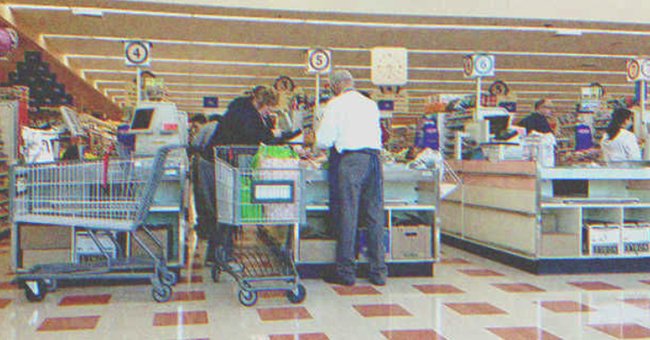 Shutterstock
Poor Old Man Who Buys Groceries Every Day Stops Showing Up, Store Owner Decides to Check on Him — Story of the Day
A store owner decides to check on one of her regular customers after he suddenly stops showing up at her store. What she discovers along the way leaves her heartbroken.
"Good morning, Mr. Farrell! How are you doing?" Christie Nelson inquired cheerfully as she spotted her regular and favorite client, Ronald Farrell, at her store.
"Oh, darling! I'm all good," the 90-year-old man replied, smiling. "How are your kids doing? And how's your husband?"
"Everything's pretty well, Mr. Farrell. So how may I assist you today?"
"Oh, that's no trouble! I'll have the same – one carrot, one beetroot, and cabbage – as always."
"Sure, Mr. Farrell. I'll ask Cindy to get it for you and ring it up."
"Thank you, dear. You know, after my wife and I moved here, we were quite worried..." Mr. Farrell would go on to narrate the story about how his wife preferred fresh vegetables for her soup, so he dropped by the store every morning to fetch them. They feared they wouldn't be able to buy fresh vegetables in the city when they first moved there.
Christine sometimes wondered how much Mr. Farrell loved his wife as there wasn't a single day when he didn't visit the store to get groceries for her soup.
"You know," he'd say. "She's always busy in the kitchen, so I'm in charge of the grocery shopping. Walking hurts my knees a lot, but I still come here every day because I love her soup. You should try it someday, Christine. No one can make it better than her, I assure you."
"Oh, I'd love to, Mr. Farrell," Christine smiled at him as Cindy brought him his groceries. "I'm sure Mrs. Farrell would love today's vegetables. We just got a new shipment of them. Please convey my love to her."
"Oh, I will - I will," the elderly man murmured as he walked away slowly with his cane.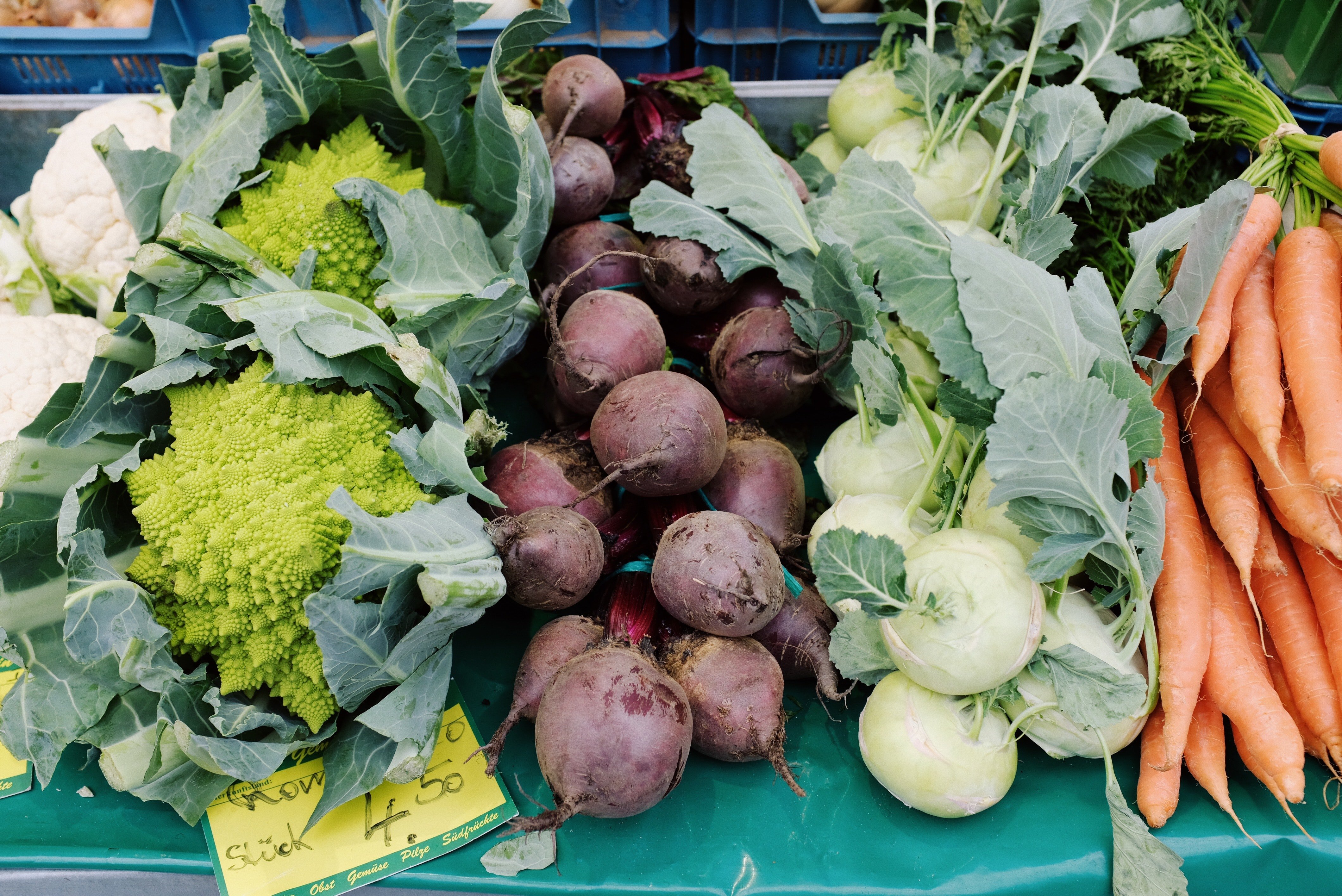 Mr. Farrell always bought the same vegetables from the store. | Source: Pexels
The next morning, when Christine came to the store, she told Cindy to prepare Mr. Farrell's groceries in advance. However, he didn't show up at the store that day. She thought something must have kept him busy, but he didn't show up the next day either, and at that point, Christine worried about him.
He'd been complaining of knee pain the last time, so she thought it must be the reason and decided to drop off his groceries at his home. She went around the neighborhood, asking for his address, and it turned out he lived in the next street.
"Mr. Farrell? It's Christine! I got you groceries," she called out after ringing his doorbell, and there was no answer.
She rang the doorbell once more, and when it went unanswered again, she knocked on the door. "Mr. Far- Farrell…." To her surprise, she found that the door was unlocked.
"Mr. Farrell? Are you home?" she asked worriedly, stepping inside.
She noticed that the entire house was dark, with all of the windows closed, and that there was a strong stink as if it hadn't been cleaned in months, if not years!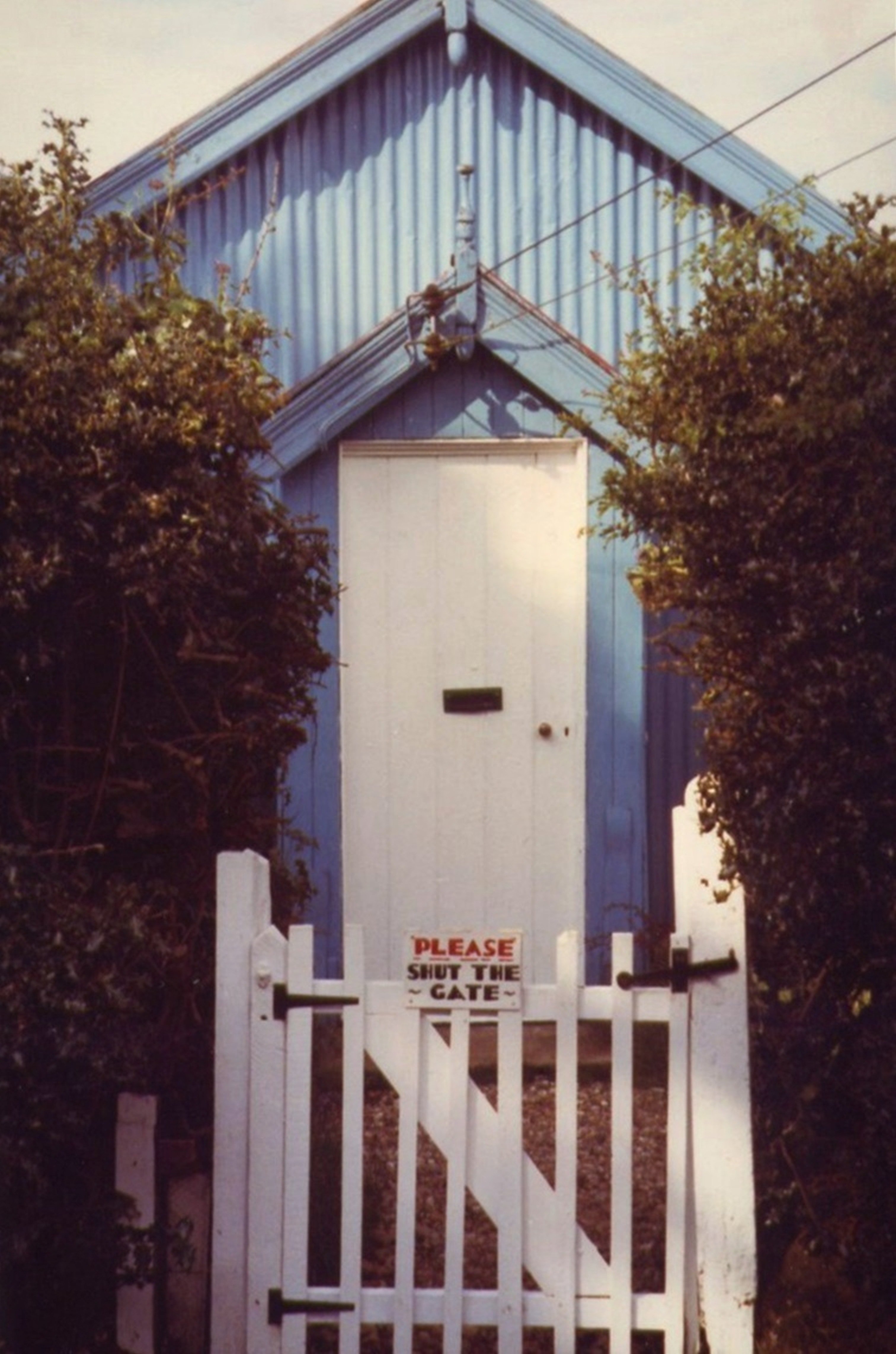 Mr. Farrell's house was in a terrible state. | Source: Pexels
Having placed the groceries on a table, she opened the windows for ventilation. And as the sun's rays fell inside the house, it lit the whole space, revealing dust and spider webs everywhere.
She noticed that all the groceries Mr. Farrell had bought were lying on a chair. He hadn't even opened the vegetables he'd been buying every day, and some of them had gone bad. What was the matter with Mr. Farrell?
"Mr. and Mrs. Farrell? Are you upstairs?" she called, walking up the stairs, hoping the couple was safe, but she discovered Mr. Farrell sleeping alone in his bed.
"Mr. Farrell? Are you okay? Where's Mrs. Farrell?" she asked gently, trying to wake him up.
The old man was startled awake. "Dorothy? You? Are you home?" he asked, his voice shaking.
"Mr. Farrell, this is Christine. I came over to drop off your groceries. Are you all right? And where's Mrs. Farrell?"
"Oh, Dorothy!" The old man began sobbing. "She-she will not come. She said she would, but she did not...."
Christine didn't quite understand what Mr. Farrell was trying to tell her. "Mr. Farrell, please calm down. Let me get you some water first, okay? I'll be right back."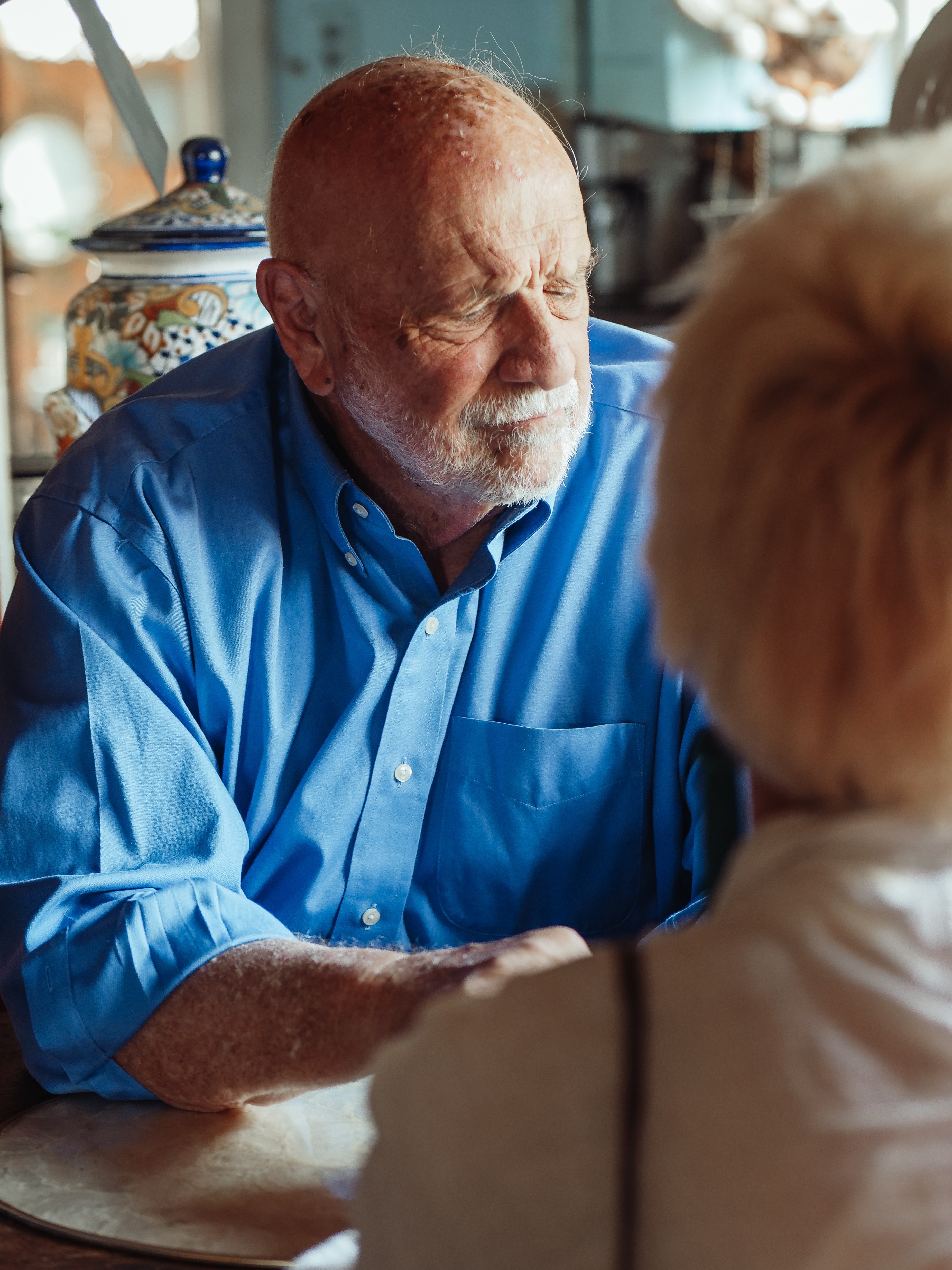 Mr. Farrell seemed upset. | Source: Pexels
She went downstairs to the kitchen to fetch a glass of water for him, and when he calmed down a bit, she gently asked, "What happened, Mr. Farrell? You can tell me if you need help. Is Mrs. Farrell alright?"
"She - she's not coming back, Christine. She left me six months ago when a terrible car accident took her away from me."
"What?" gasped Christine, covering her mouth in shock. "Mrs. Farrell…."
"She had gone to the market to get some essentials, and then I found out she died in a car accident. But I don't want to accept that she's no more. We were happily married for 65 years, even though we didn't have children. She cannot leave me like this! She will come back, I know! So I've been buying ingredients for her favorite soup every day. She used to make it every morning for me."
It all started making sense to Christine now why Mr. Farrell was always alone. She felt terrible for the poor man and decided to help him.
She called her husband, George, and told him everything that happened. "Honey, I was wondering if we could keep him with us for a while. His house needs repairs. And I believe he needs to see a doctor. He's still reeling over the loss of his wife. Would you mind if he stayed with us?"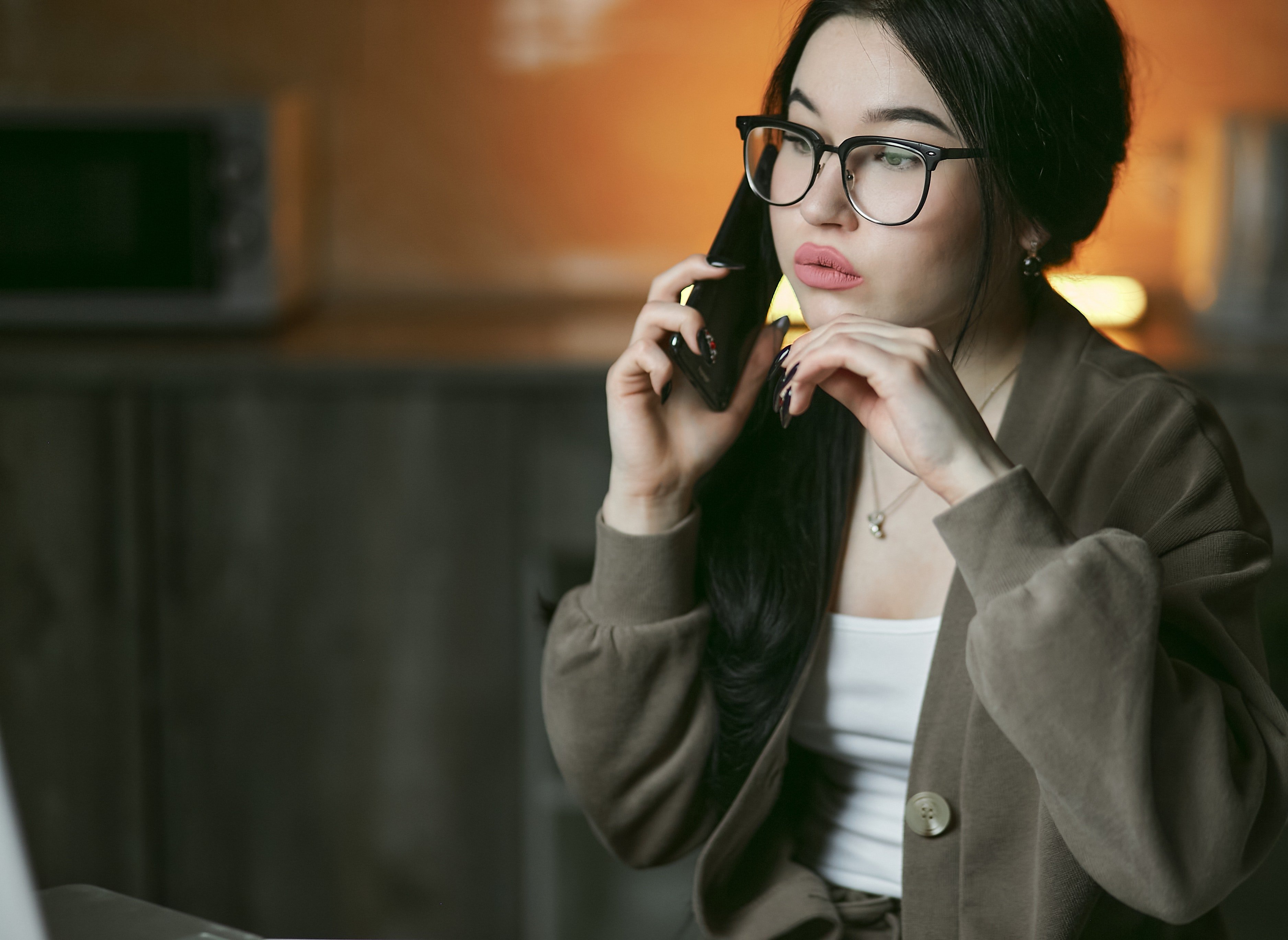 Christine asked George if they could take Mr. Farrell to their home for a while. | Source: Pexells
"Of course not, Christine! I feel bad that Mr. Farrell went through so much, and we had no clue! Do one thing: take a day off and take care of him. I'll go to the store today because I've taken a half-day off from work."
"Thanks, Georgie! I love you!"
"Love you too, honey! Take care!"
After the call, Christine requested Mr. Farrell that he stay with her for a few days, which the older man initially resisted but succumbed when Christine insisted.
Christine and George took him to a doctor and took care of repairing his house. It turns out Mr. Farrell had suffered great trauma from losing his wife. The doctor advised Geroge and Christine to take good care of him; otherwise, his condition could worsen.
The couple decided that Mr. Farrell could stay with them for as long as he wanted and that if he wanted to return home, they wouldn't stop him, but would check on him on a regular basis. And that's exactly what they did.
When Mr. Farrell eventually returned to his home, Christine visited him every day, prepared breakfast and dinner for him, and on weekends, her husband and kids would join her at Mr. Farrell's house. As a result of that, her children had become quite close to Mr. Farrell, and he is doing much better now.
What can we learn from this story?
It costs nothing to be kind. The way Christine and Geroge stepped in to help Mr. Farrell is an excellent example of this. Be like them!
Be cool! Be nice to others! Not everyone can go the extra mile and help others in need. Christine and George did a fantastic job by helping Mr. Farrell.
If you enjoyed this story, you might like this one about a wife who taught her husband a harsh lesson when he mocked her for helping her parents.
This account is inspired by our reader's story and written by a professional writer. Any resemblance to actual names or locations is purely coincidental. All images are for illustration purposes only. Share your story with us; maybe it will change someone's life. If you would like to share your story, please send it to info@amomama.com.
Please fill in your e-mail so we can share with you our top stories!