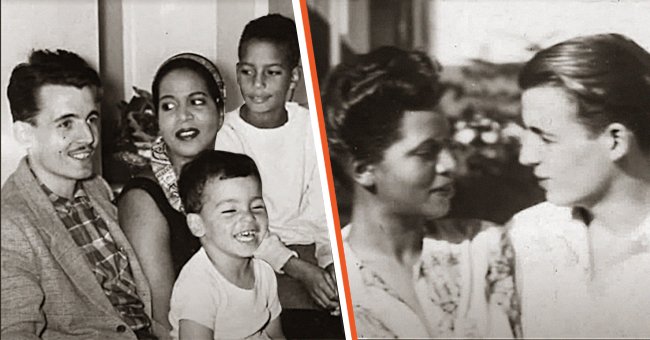 youtube.com/HECBooks
Black Nurse and German Soldier Secretly Fall in Love, Turning from Enemies into Eternal Partners
African-American Military Nurse Elinor Powell could not believe her ears when a German war prisoner walked up to her and said he would be the one to marry her. A couple of weeks later, she fell in love with him.
When Alexis Clark, an adjunct professor at Columbia University's School of Journalism, released her book titled "Enemies in Love," about the love story between a black Army nurse and a white German POW during World War II, it stunned a lot of readers.
The book, which was a lovely and heartwarming exception to most books about wars, showcased that courage could exist in a time of war and marriage in a time of hate.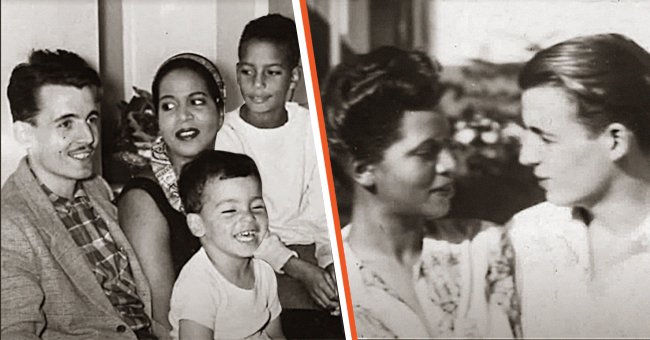 [Left] Friedrich and Elinor Elizabeth Powell with their children; [Right] Friedrich and Elinor Elizabeth Powell looking into each other's eyes. | Source: youtube.com/HECBooks
In 1944, during World War II, African-American woman Elinor Elizabeth Powell, born into a prominent African-American family from Milton, a suburb outside of Boston, decided to enlist to serve as a nurse in the military. Her father had served in the Great War, and the young girl wanted to follow in his footsteps.
Elinor, who had grown up shielded from racism, was shocked after being assigned to an intake base at Fort Huachuca in Arizona. She encountered Jim Crow's racist laws, which segregated whites from blacks.
Even with their uniforms, black soldiers were not allowed in restaurants, and ironically, German POWs were allowed to use the dining rooms with American guards. But they, being black, had no access to it.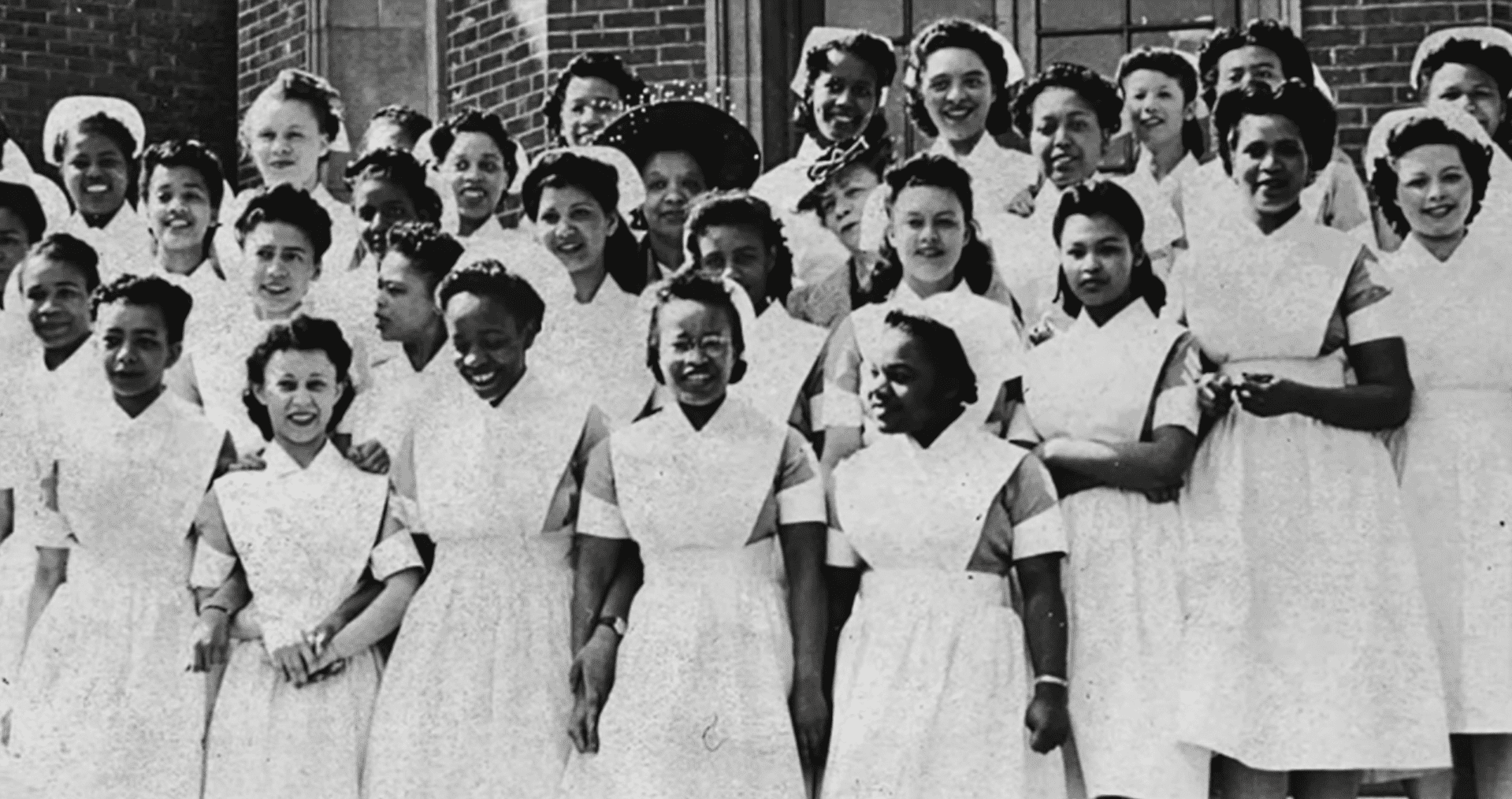 A group photo of nurses serving in the military | Source: youtube.com/HECBooks
Instead of being assigned to care for the wounded American soldiers, Black nurses were told to tend to German prisoners of war held in the U.S.
She seethed over her assignment to tend the foreign prisoners, but it was while undergoing this duty that something magical happened.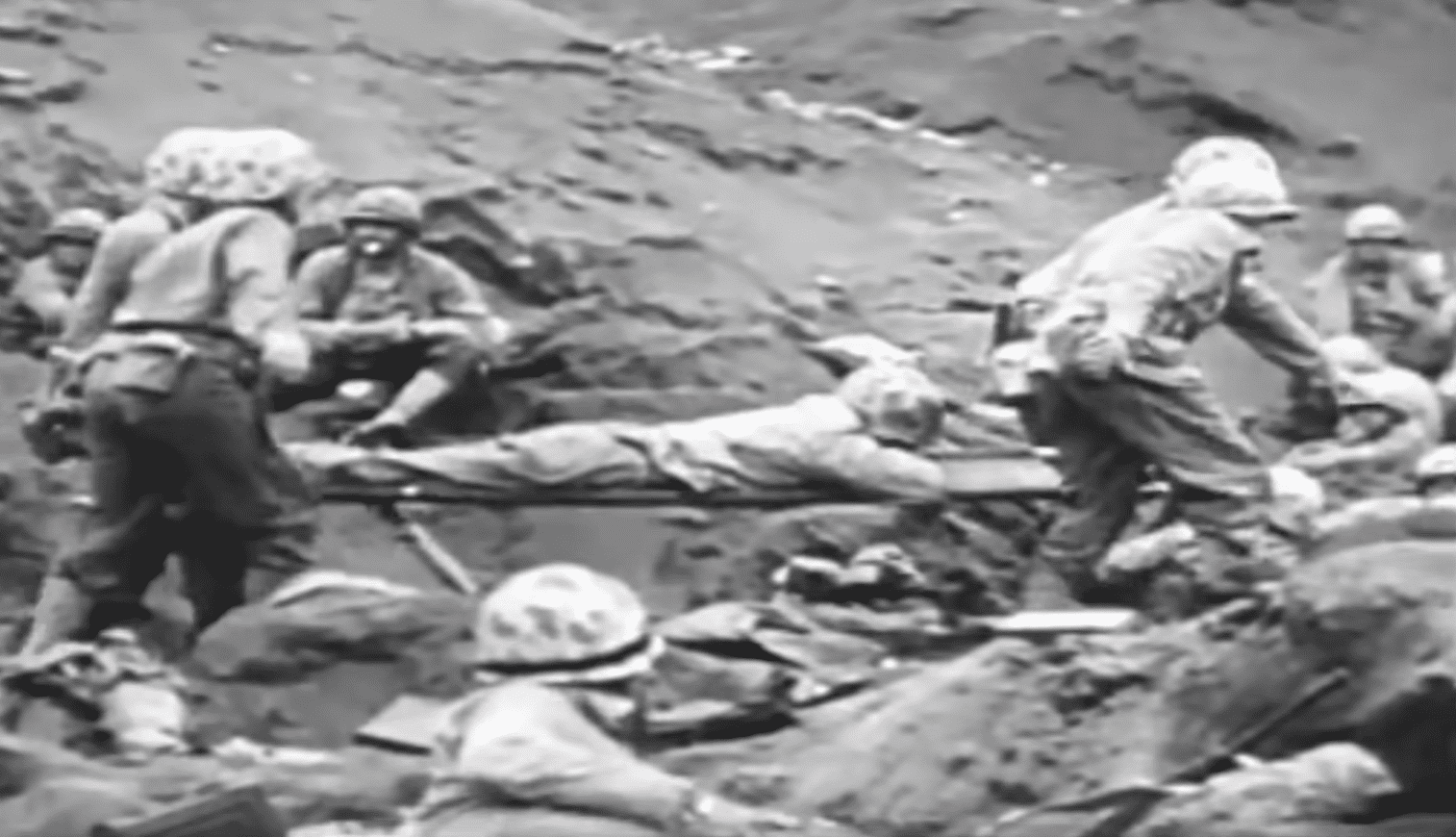 Army at war. | Source: youtube.com/HEC Books
Elinor, who had been assigned to a prisoner war camp in Florence, Arizona, walked into the mess hall to have her meal when she was suddenly approached by a German prisoner of war who had been arrested.
The German in question, Friedrich, a Luftwaffe medic, had been captured in Italy, but because he was a great cook and a baker, his duty was to work in the mess hall as a cook.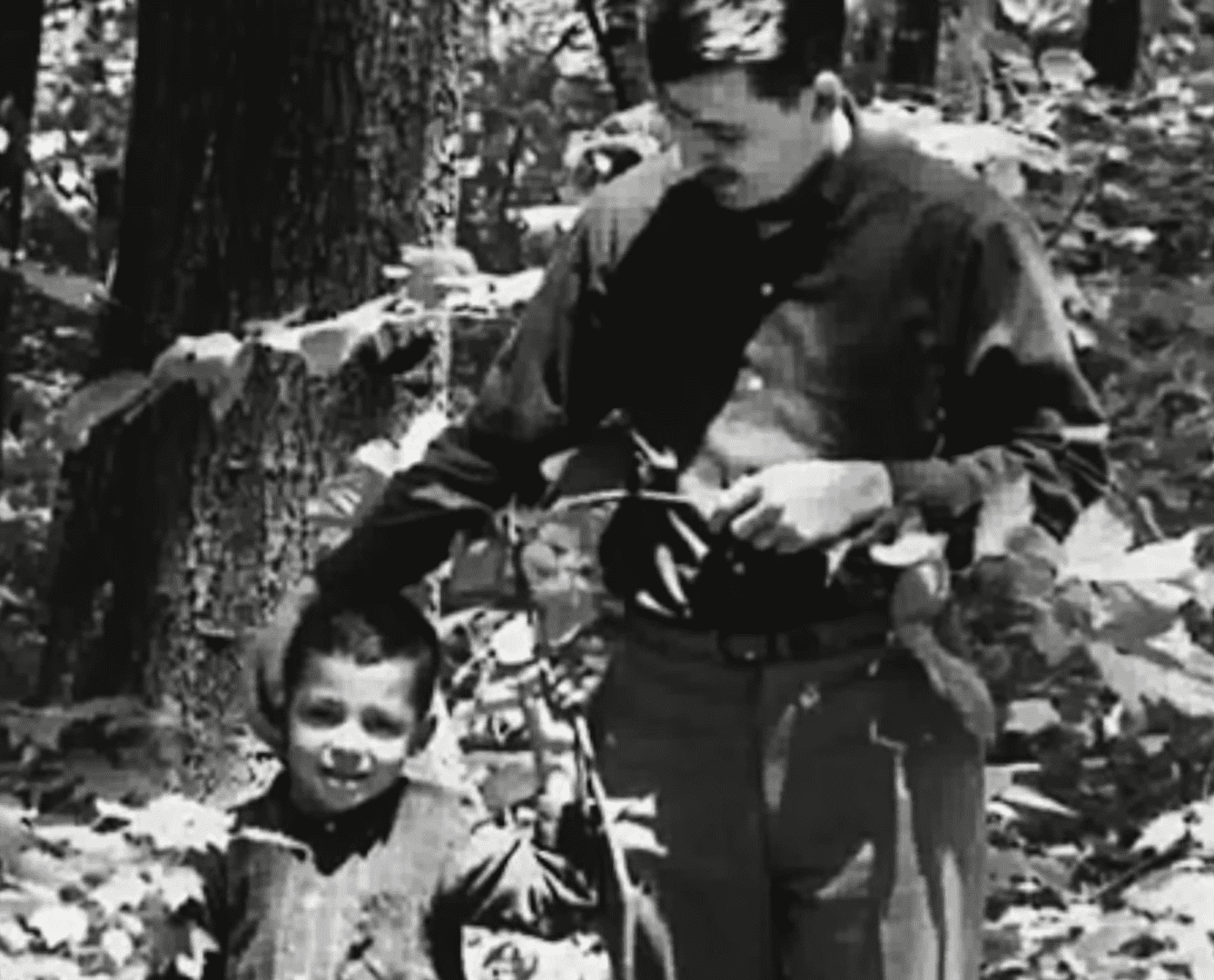 Friedrich and his son, Stephen. | Source: youtube.com/HEC Books
But immediately he saw Elinor walk in to take her meal, he became spellbound and instantly walked across and said to her:
"You should know my name. I'm the man who's going to marry you.
The beautiful nurse could not believe what she had just heard. A Nazi prisoner of war and a black U.S. Army officer being romantically involved in the middle of a war was simply too outrageous to even think of.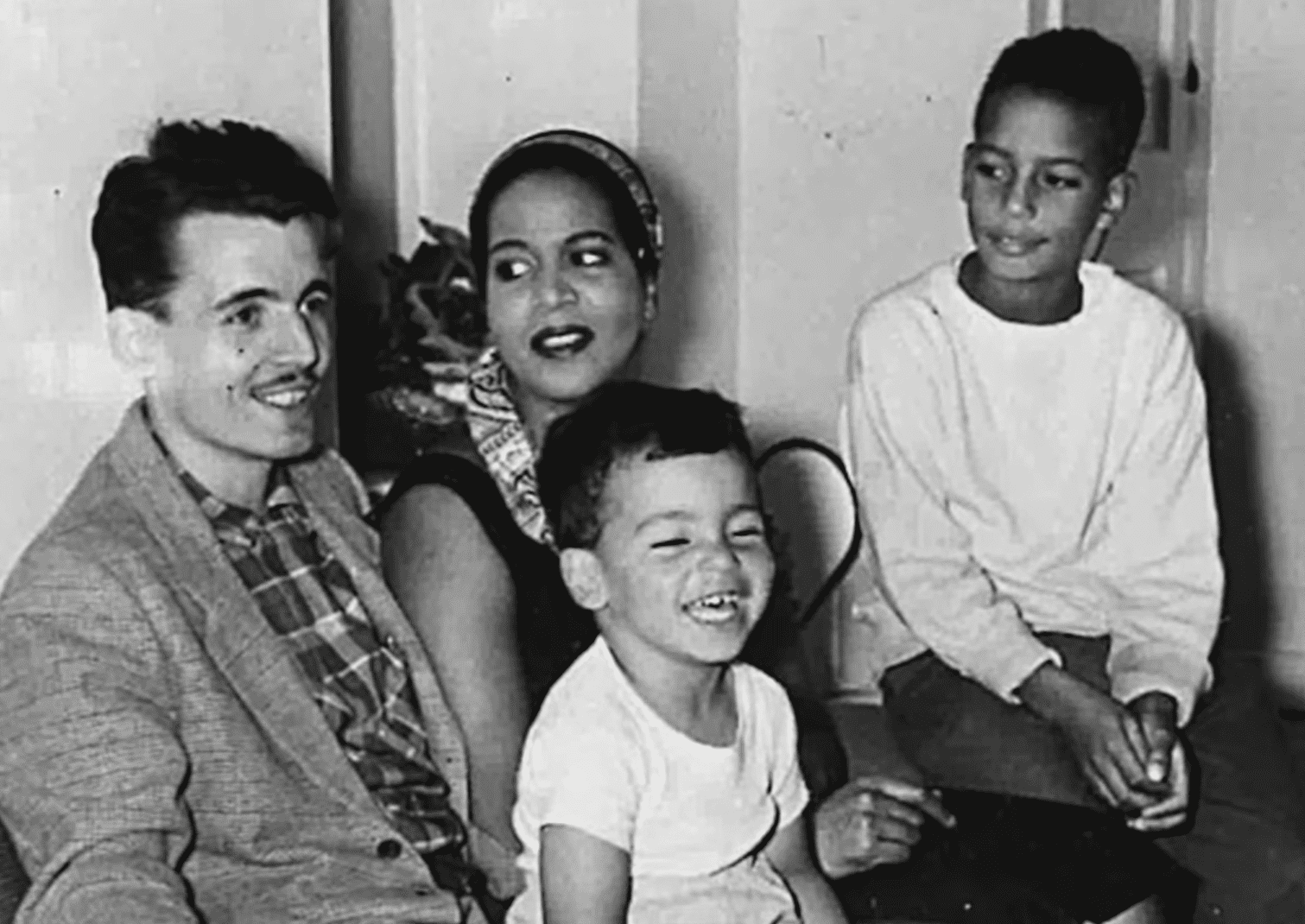 Friedrich and his wife, Elinor Elizabeth with their children Stephen and Chris. | Source: youtube.com/HEC Books
However, within the next couple of weeks, Friedrich wooed her with treats from the camp kitchen, and they became closer. The pair fell in love and often sneaked off for kisses in a quiet stairwell.
Elinor's nurse colleagues knew of their relationship, but they kept it a secret because an affair with an inmate could have gotten her court-martialed.
Their secret relationship continued for more than a year as the war raged on, and they somehow avoided getting caught.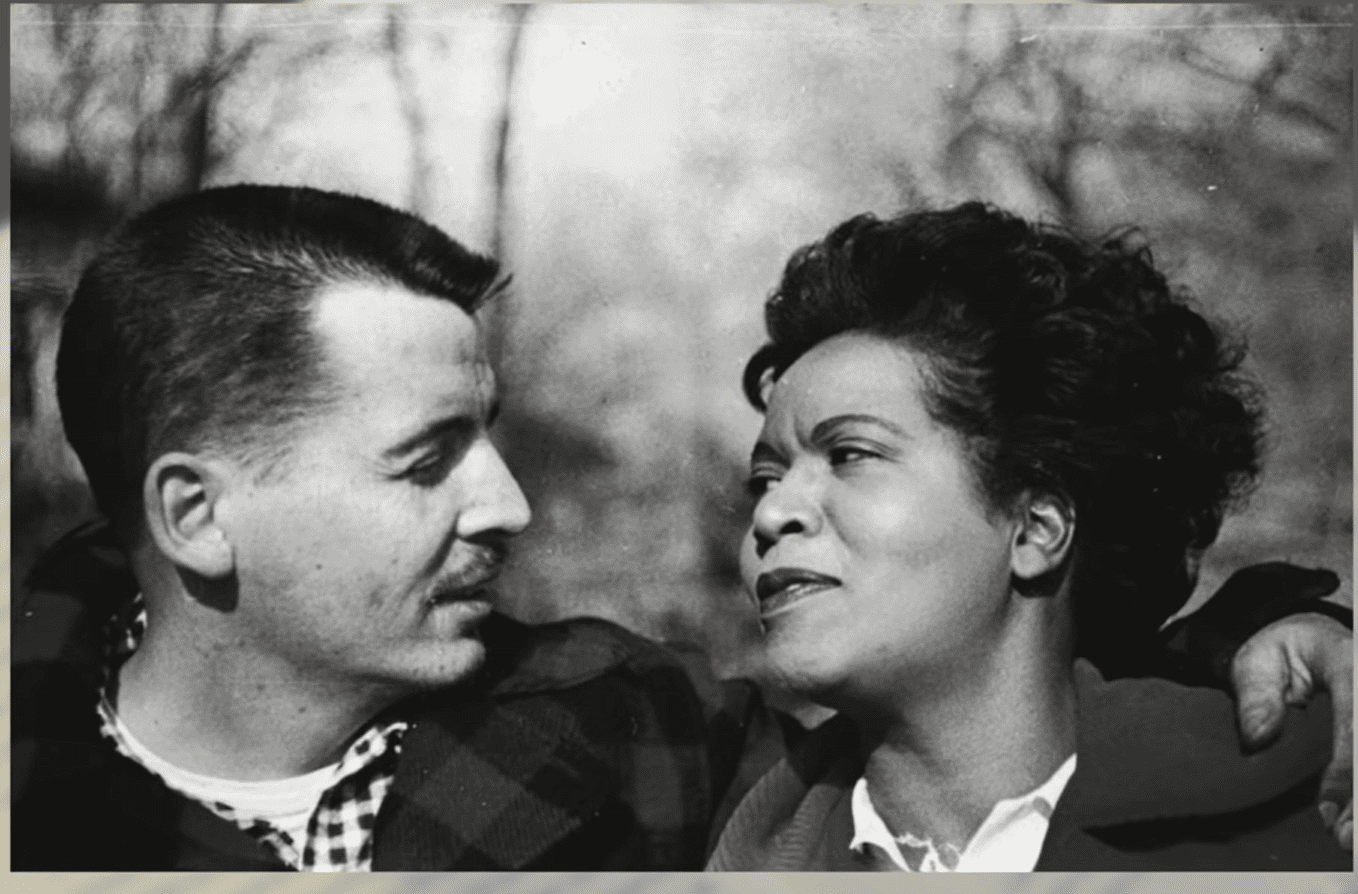 A photo of Elinor Elizabeth and her husband Friedrich when they were older. | Source: youtube.com/HEC Books
As the war was about to end, they knew no German POW could get a visa and remain in the United States afterward unless Elinor got pregnant with his child.
Before Friedrich was sent back to Europe in April 1946, Elinor became pregnant. However, she managed to hide the pregnancy through her final months of Army service before she gave birth to their son, Stephen.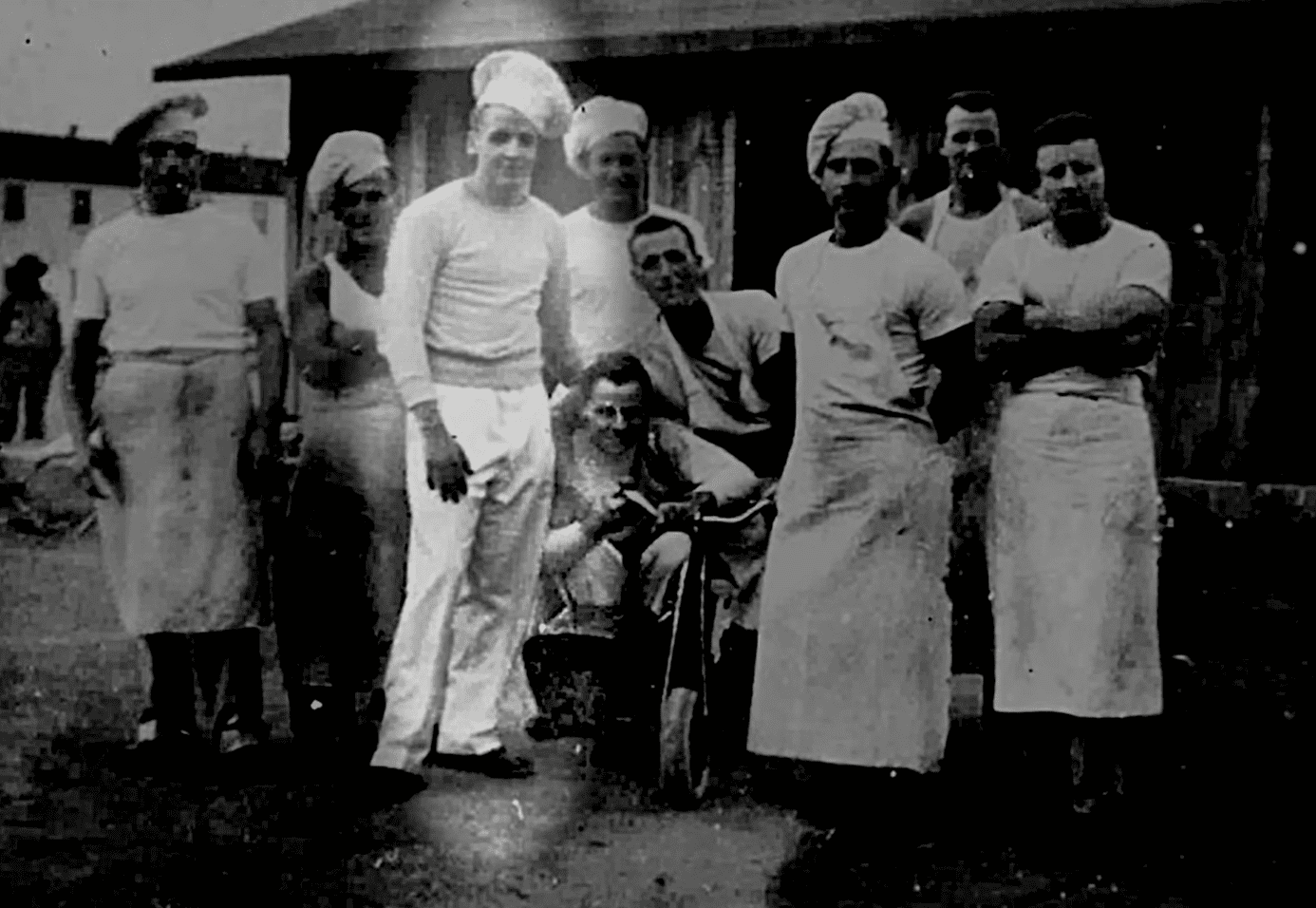 A group photo of Friedrich and his chef colleagues. | Source: youtube.com/HEC Books
REUNION AND SUBSEQUENT RACIAL STRUGGLES
After a year of separation, Friedrich could use their son's birth certificate to get a visa, and he returned to the U.S. On June 26, 1947, days after returning to the U.S., he and Elinor married in New York City. The German became Frederick to fit into his new home.
Sadly, the couple continued to face discrimination and occasionally moved in search of a place where their mixed-race family would be accepted. During this time, they became parents for the second time, to son Chris.
In Boston, multiple landlords evicted them; some objected to living near an ex-Nazi soldier while others would not have a black woman as a neighbor.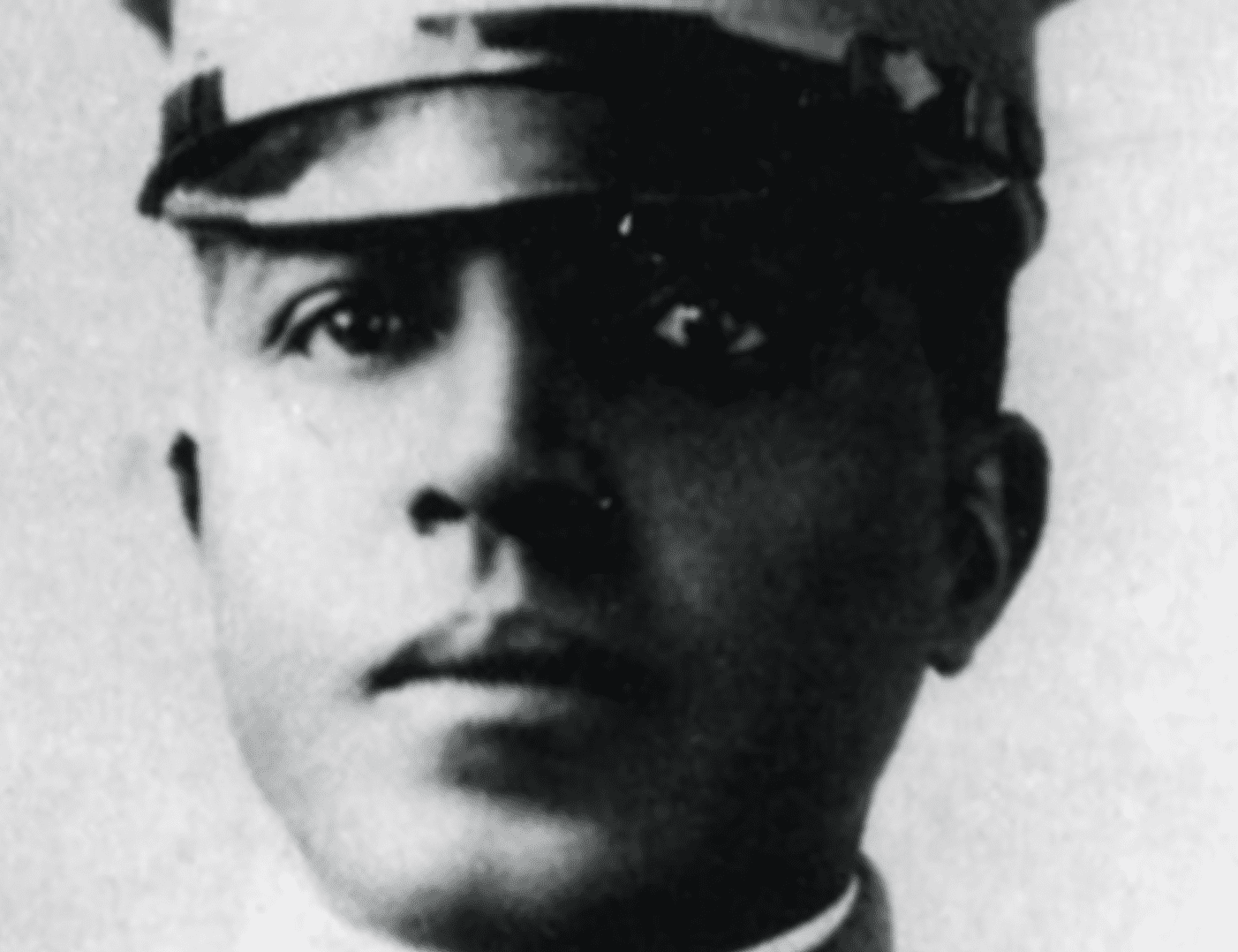 Headshot of Friedrich in his uniform. | Source: youtube.com/HEC Books
The pair even once returned to Göttingen, Germany, where Frederick worked in his father's new brick-making business, but he could not stand his mother's racist comments.
They eventually ended up in Village Creek, an integrated neighborhood in Norwalk, Connecticut, where they settled down with their children.
Frederick put his cooking skills to work and soon turned the vice president at Pepperidge Farm, the baking company where he was put in charge of its experimental kitchen.
The couple remained in their Connecticut home until Frederick died in 2001, aged 75. His wife died four years later, in 2005, aged 84.
Speaking about his parent's relationship, Chris explained that they loved each other deeply until they died. The child grew up to be a talented trumpeter who toured with the Duke Ellington Orchestra.
On her part, author Alexis Clark explained that writing the book taught her that black women served America well during World War II, even though most of them were not enlisted by the army because of their race.
Please fill in your e-mail so we can share with you our top stories!