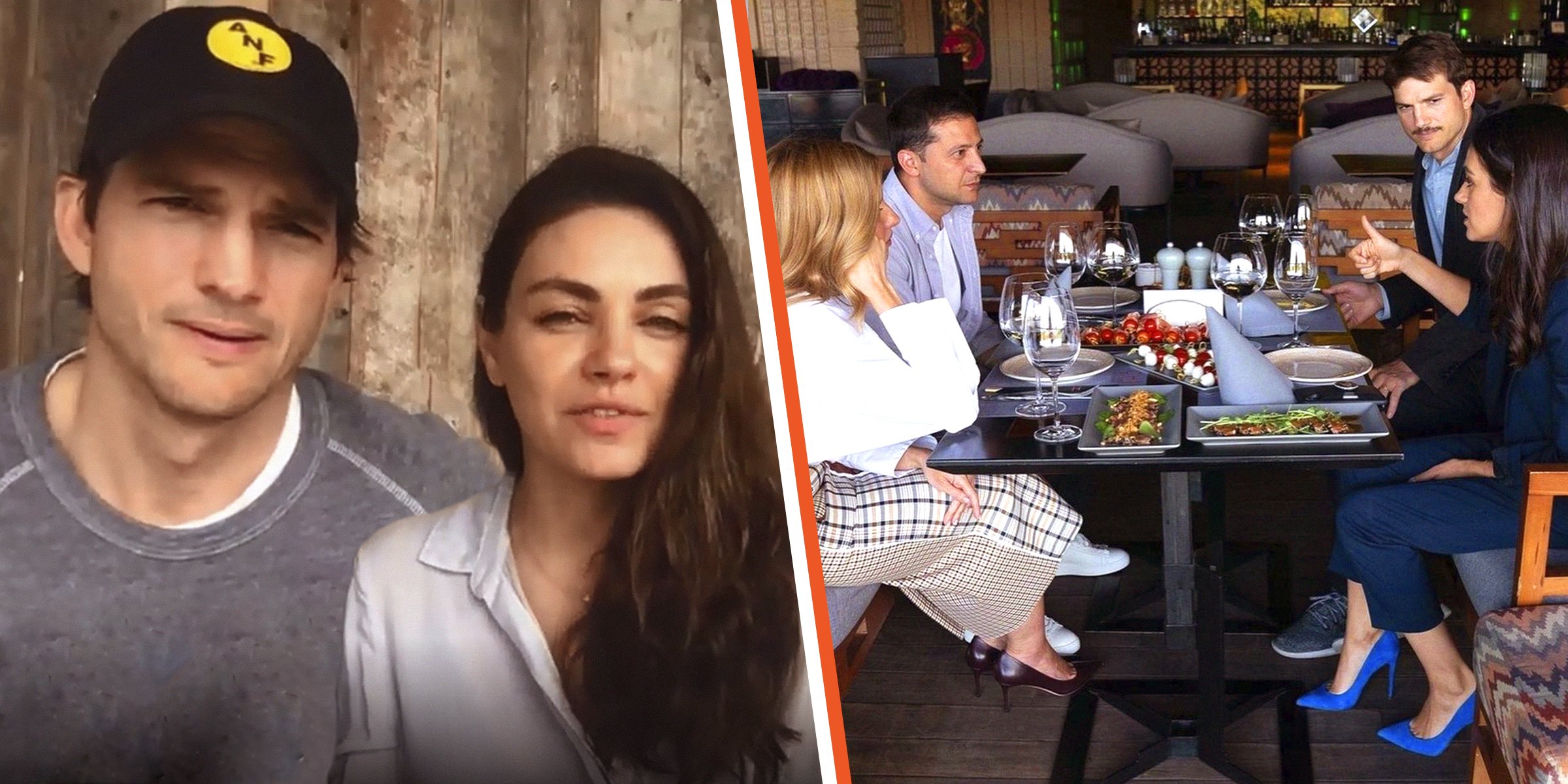 Instagram/kunismilaonline | Instagram/aplusk
Mila Kunis Felt 'Blind & Deaf' Leaving Ukraine at 7 — She Raised $20 Million in a Week for Her Birth Country
Mila Kunis might have been working and living in the US for most of her life, but she was born in Ukraine. She's also married to another actor, and together they've fundraiser monies for relief efforts in her home country.
Actress Mila Kunis is known as a US citizen, but the truth is that she was born in Chernivtsi, Ukraine. After her birth, the star grew up in Russia, when things weren't so great.
In a 2011 Telegraph article, Mila revealed a different reality growing up in Moscow. She recalled how lucky she was that her parents, Mark and Elvira, had great jobs, and they were not poor while living in the country.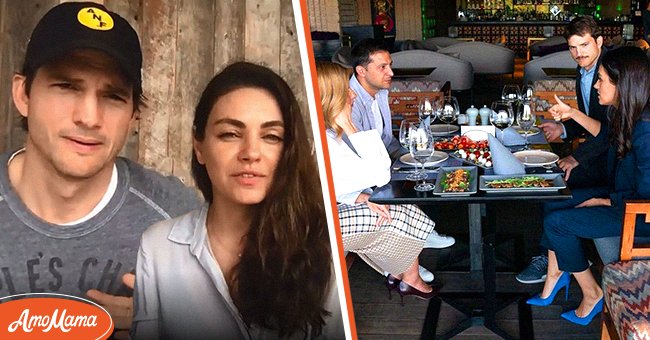 [L] Ashton Kutcher and Mila Kunis asking for funds to help Ukraine on March 4, 2022. [Right] The couple meeting the President of Ukraine Volodymyr Zelensky on February 27, 2022, in Ukraine. | Source: Instagram/aplusk/kunismilaonline
In contrast, the actress shared how most people she knew weren't as fortunate as her family. However, things changed for her and her brother, Michael, while still relatively young.
Mila's parents thought their children wouldn't have promising futures in Russia, and that's when they moved to the US. While the family wasn't struggling financially initially, things weren't easy when they moved to the new country.
MOVING TO THE USA WITH $250 IN THE POCKET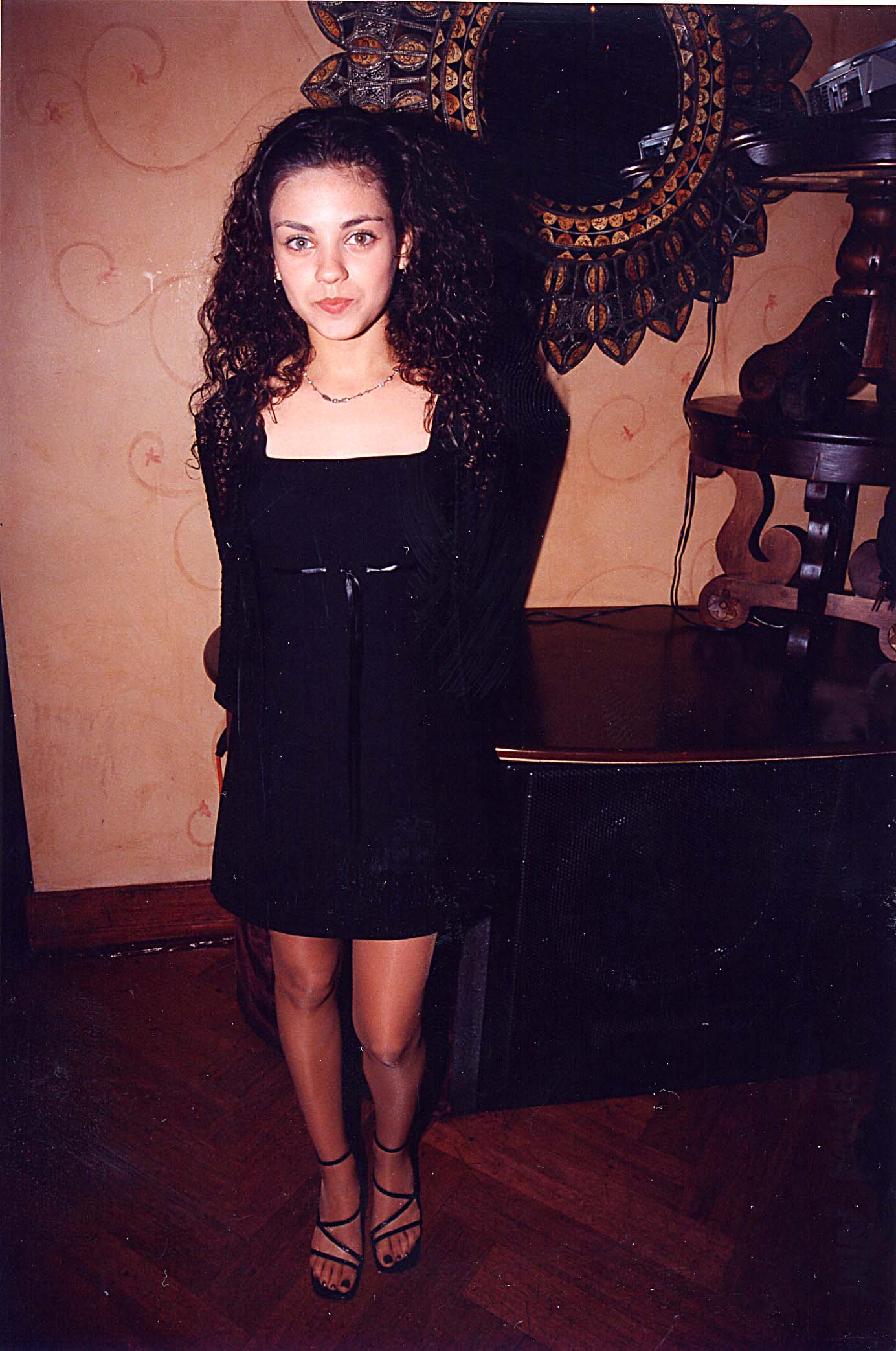 Mila Kunis at a Fox Television TCA event in Pasadena in 1998. | Source: Jeff Kravitz/FilmMagic/Getty Images
Seven members of the "Black Swan" star's family moved from Chernivtsi to build a new life in the US. They arrived in the new country in January 1991 with a mere $250 on hand.
The actress recalled that it was all the money they had as they weren't allowed to take anything else with them. Her parents gave up their nontransferable degrees and good jobs to give their children better futures.
Three days after the family arrived in New York, Mila and her brother were already enrolled and attending a new school in Los Angeles. Having no funds and recognized qualifications, the star's parents had to do odd jobs.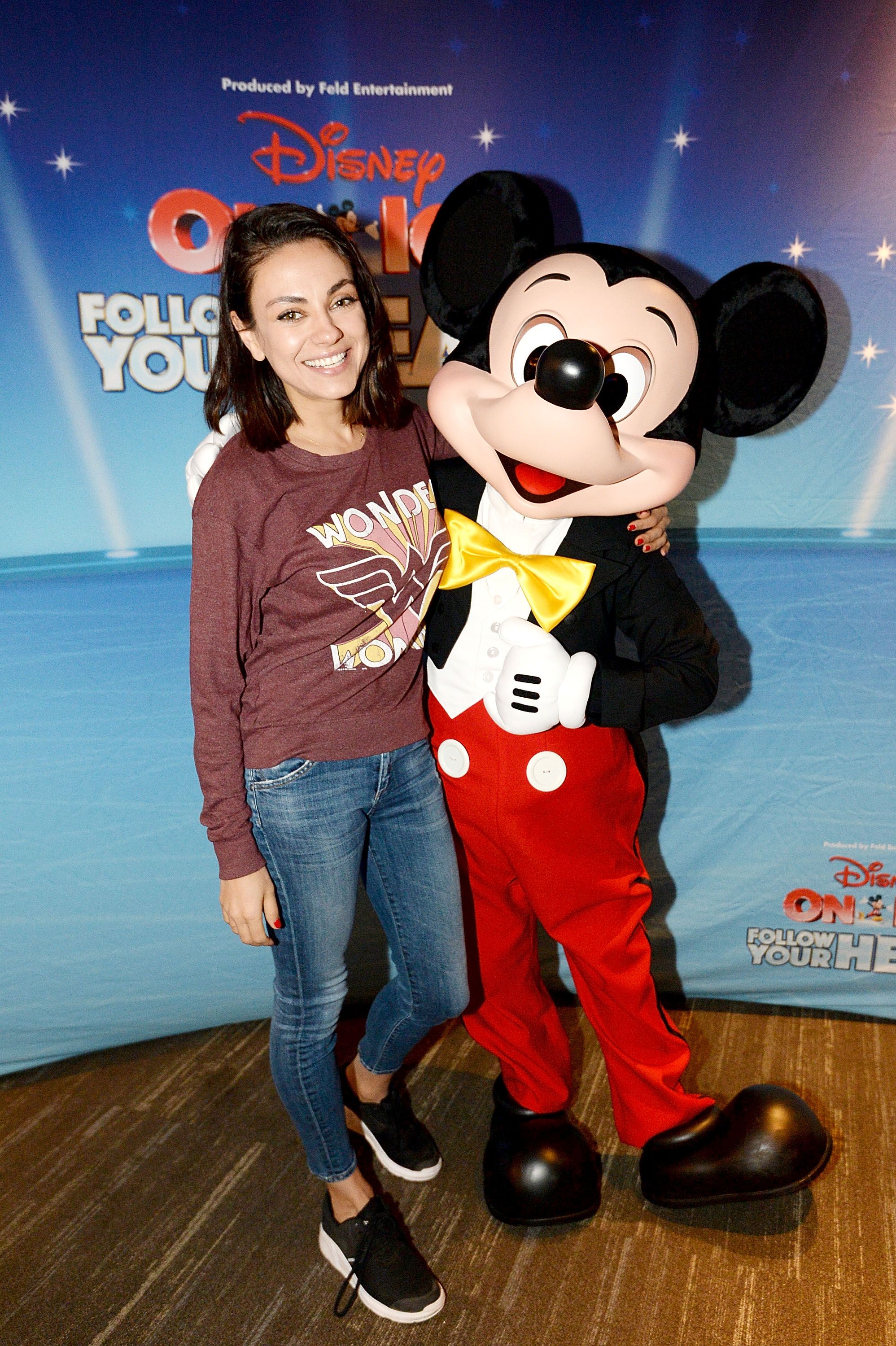 Mila Kunis and Mickey Mouse at Disney On Ice: Follow Your Heart on December 16, 2017, in Los Angeles, California. | Source: Andrew D. Bernstein/Getty Images
Her father delivered toilets, drove a cab, painted houses, and delivered pizzas to make a living, while her mother worked as a packer at a convenience store. Mila's parents did all kinds of jobs so their children could be fed, with the star recalling:
"They didn't have time to go back and get their degrees because who was going to feed the children?"
Elvira confessed how tough times were for their family and never expected things to be hard for their daughter. She explained how the first few years in the US were quite hard to survive.
HOW MILA FELT AT THE BEGINNING OF RELOCATING TO THE US - AND LATER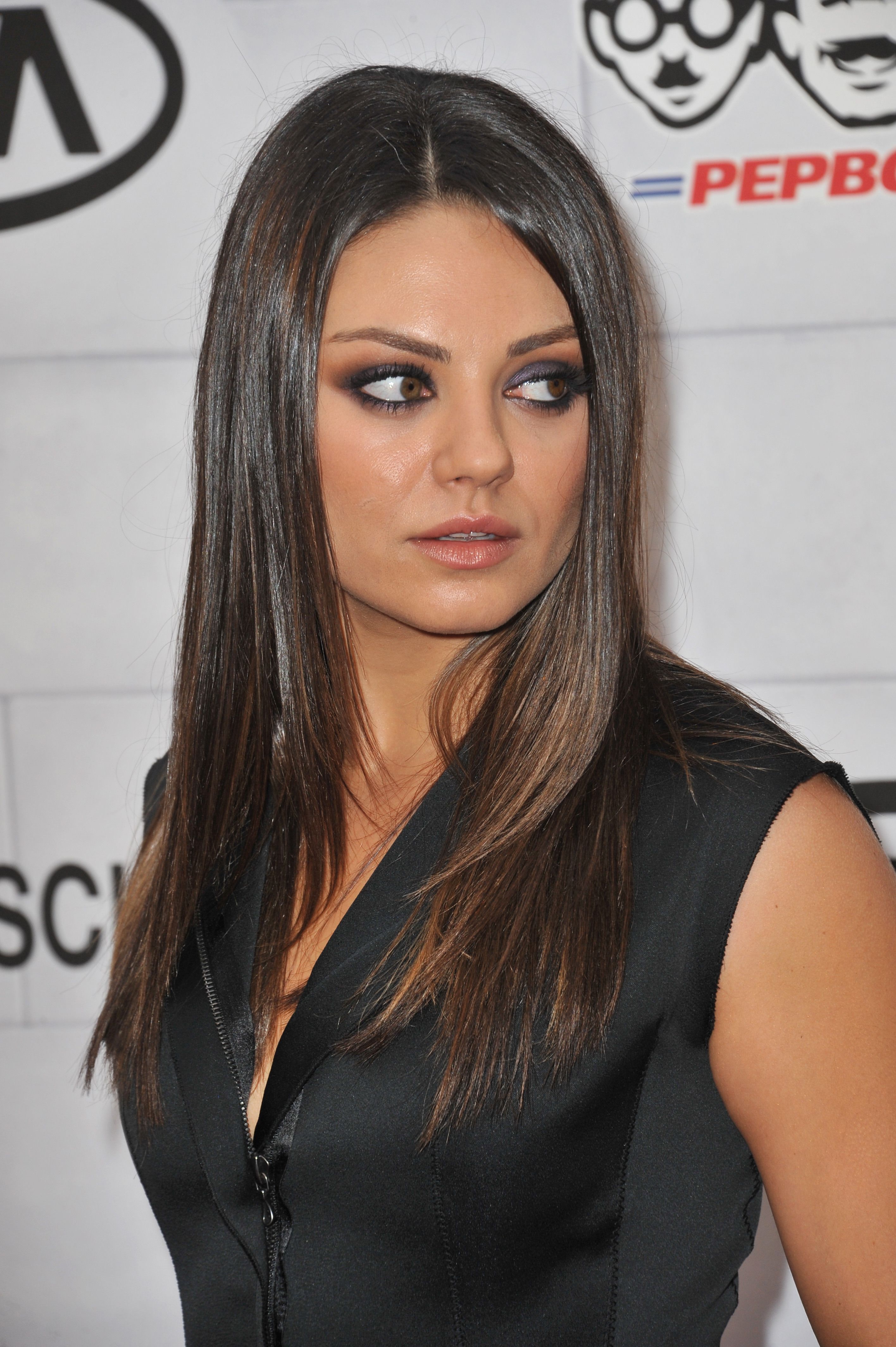 Mila Kunis at Spike TV's Guys Choice Awards on June 3, 2012, in Los Angeles, California. | Source: Paul Smith/Featureflash/Shutterstock
Mila was only seven when her family immigrated. The actress didn't understand English yet, so she couldn't communicate with people at her new school and confessed to the Telegraph that the period was probably quite scary because she appeared to have blocked it out.
The actress said she didn't have any memories from that time. Her parents told her she cried each morning after coming back from school and when later on, she wrote a piece that spoke to her life at that time, with her stating:
"When I wrote my essay for college, it was about imagining what it was like being blind and deaf at the age of seven, because that's what it felt like."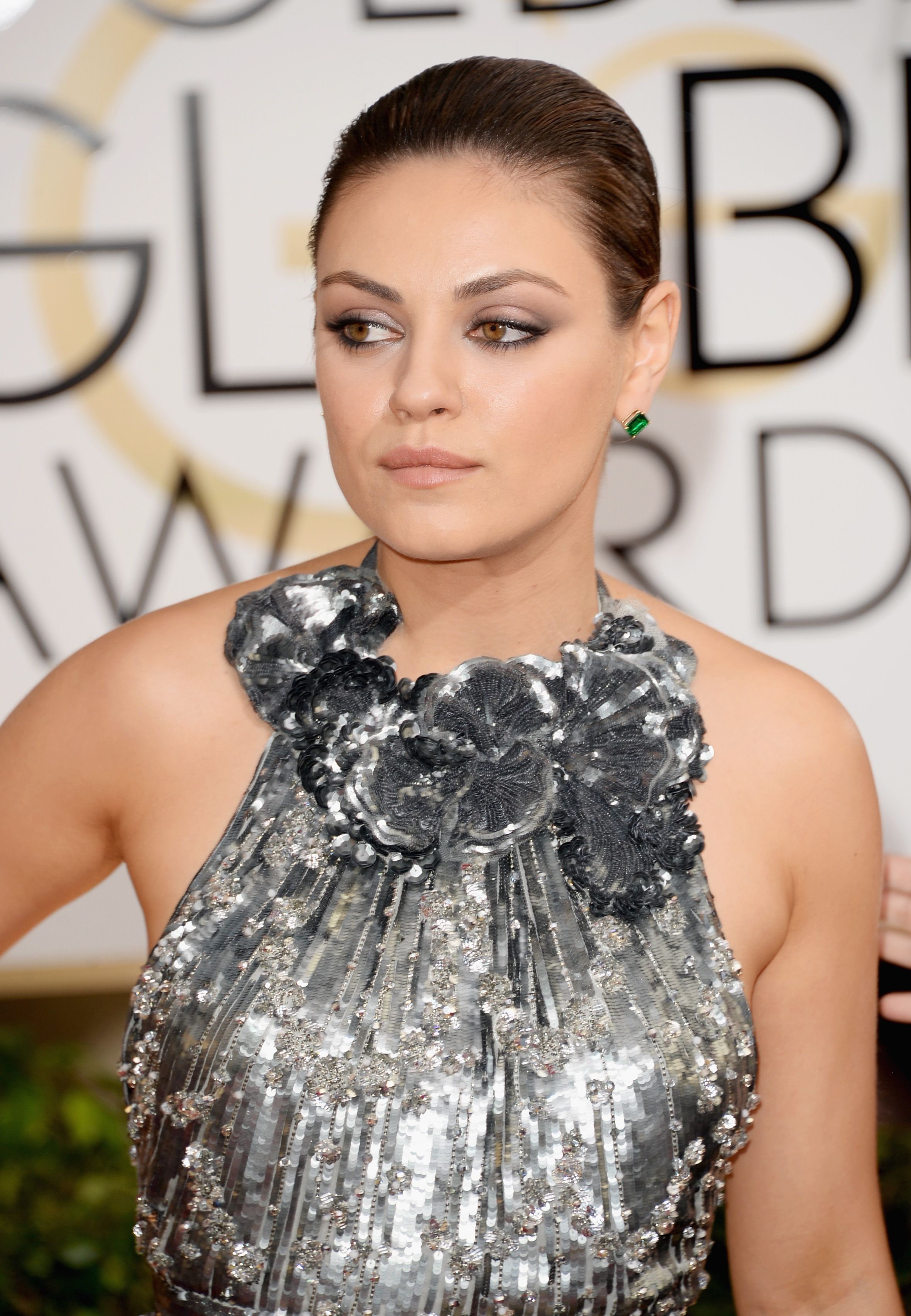 Mila Kunis at the 71st Annual Golden Globe Awards on January 12, 2014, in Beverly Hills, California. | Source: Jason Merritt/Getty Images
Despite her struggles, Mila was quite "outgoing" as a child. When she was nine, she asked her parents to take acting classes because Mark and Elvira wanted her to mix with other children.
However, the class cost $900, and the star's parents only had $2,400 in the bank account and couldn't afford them. Strange enough, Elvira wrote out a cheque noting she didn't know why she was doing it, and Mila gave it to her instructor.
That turned out to be an excellent investment on her parent's part. A month after the "That '70s Show" actress started taking her classes, she met someone who would be her manager and got her first gig - working on a Barbie commercial.
In 2001, Mila was now 17 and acting like someone born on the West Coast, according to a People article. Her English was fluent, in part, due to her watching game shows like "Wheel of Fortune" and "The Price Is Right."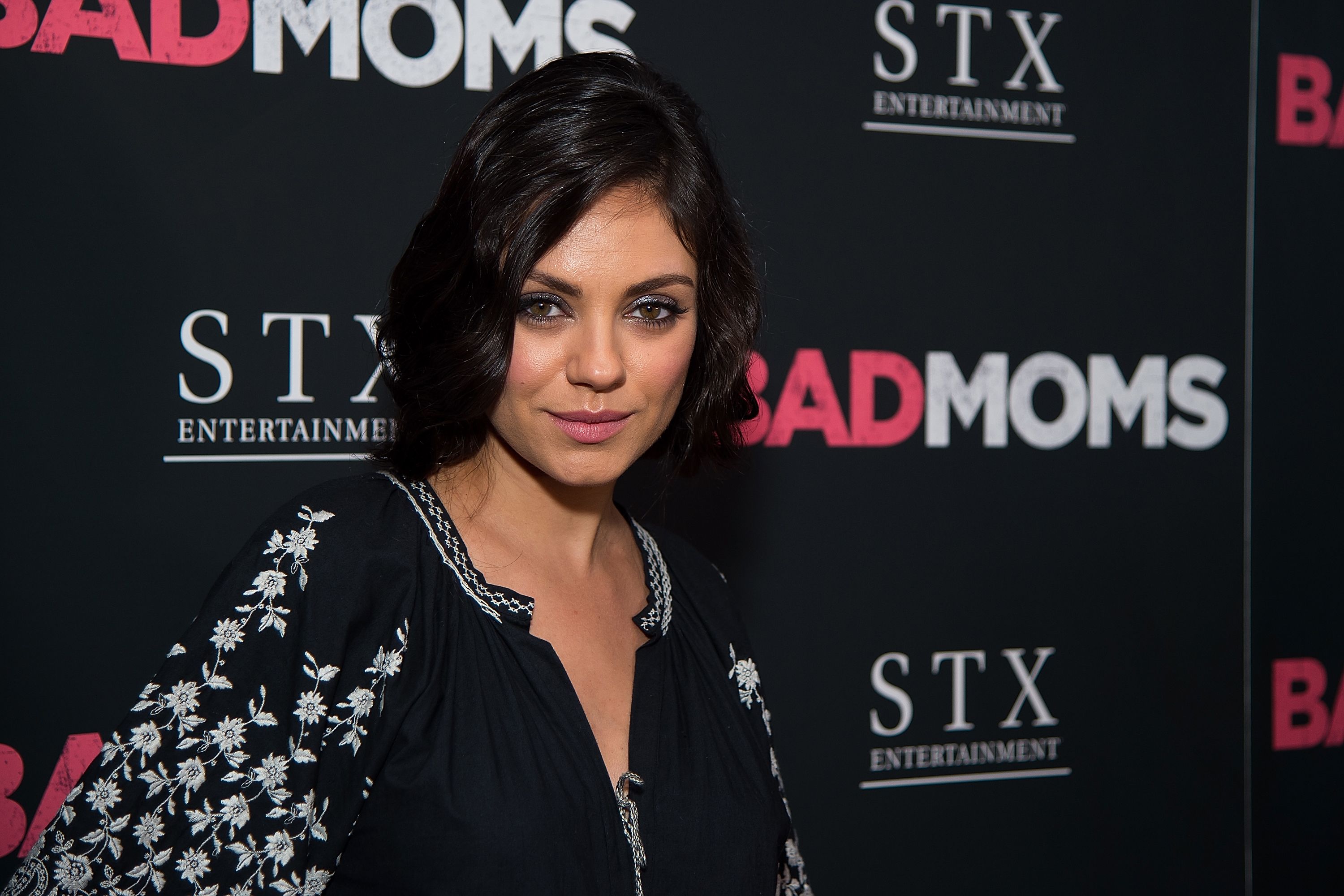 Mila Kunis at the "Bad Moms" New York premiere on July 18, 2016. | Source: Michael Stewart/Getty Images
The Ukrainian native was now a great salsa dancer, drove a Ford Explorer, took up bowling, and hung out at the beach. However, when she walked onto the "That '70s Show" set, she felt like an alien again.
Each week, she found herself asking about past American characters like Todd Rundgren and Chico and the Man. The star recalled how she would exasperate the series' writers.
MILA RAISES MONEY FOR UKRAINE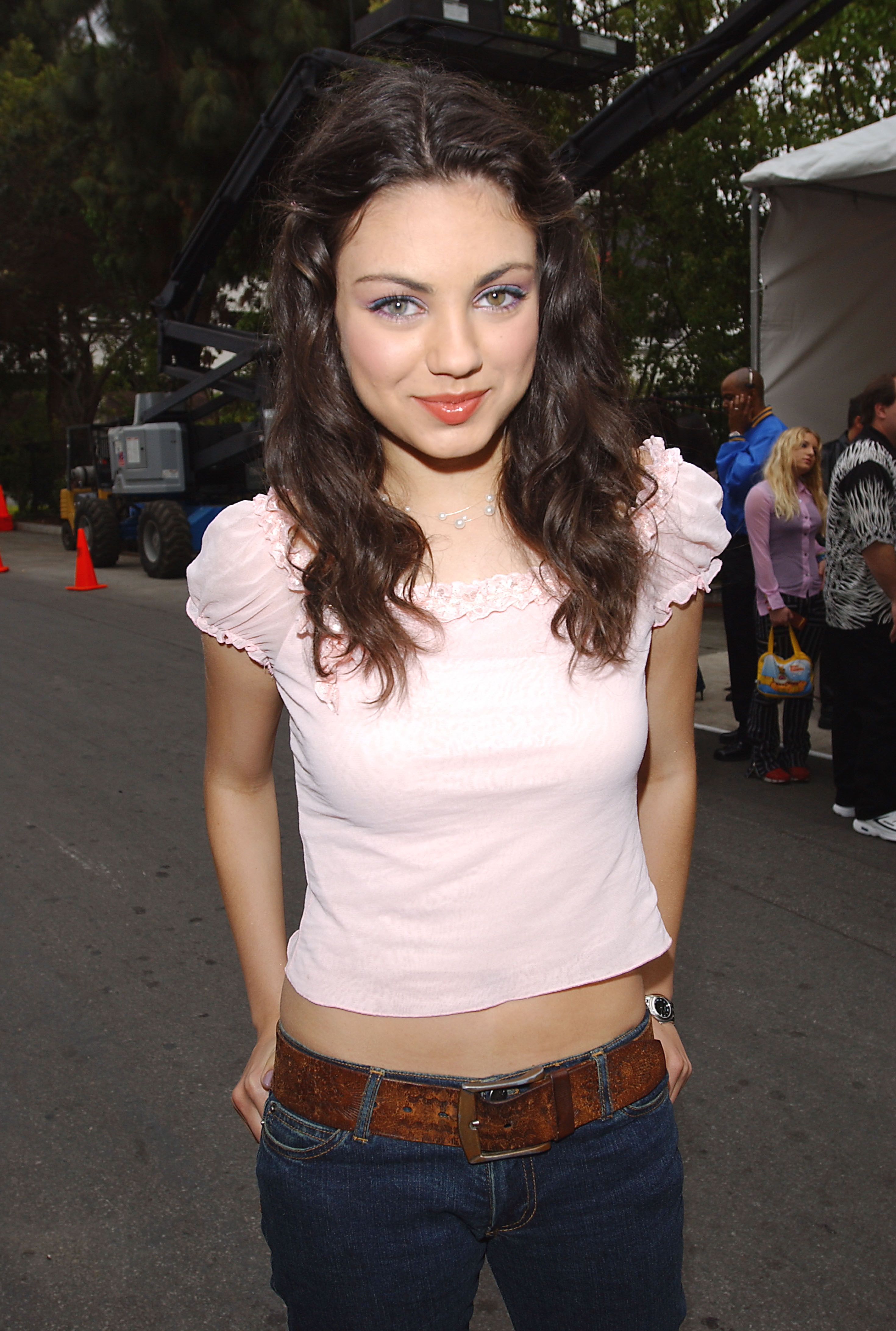 Mila Kunis at the mtvICON: Aerosmith event in Los Angeles, California, on April 14, 2002. | Source: Frank Micelotta/Getty Images
Even though she's been a US citizen for most of her life, Mila has never forgotten her birth country. As the country's attacked by Russia, the actress and her husband, Ashton Kutcher, use their stardom to do some good.
On March 4, 2022, the two stars took to Instagram to share a clip with an announcement. Mila and her husband revealed they were starting a GoFundMe fundraiser to provide immediate relief on refugee and humanitarian aid efforts.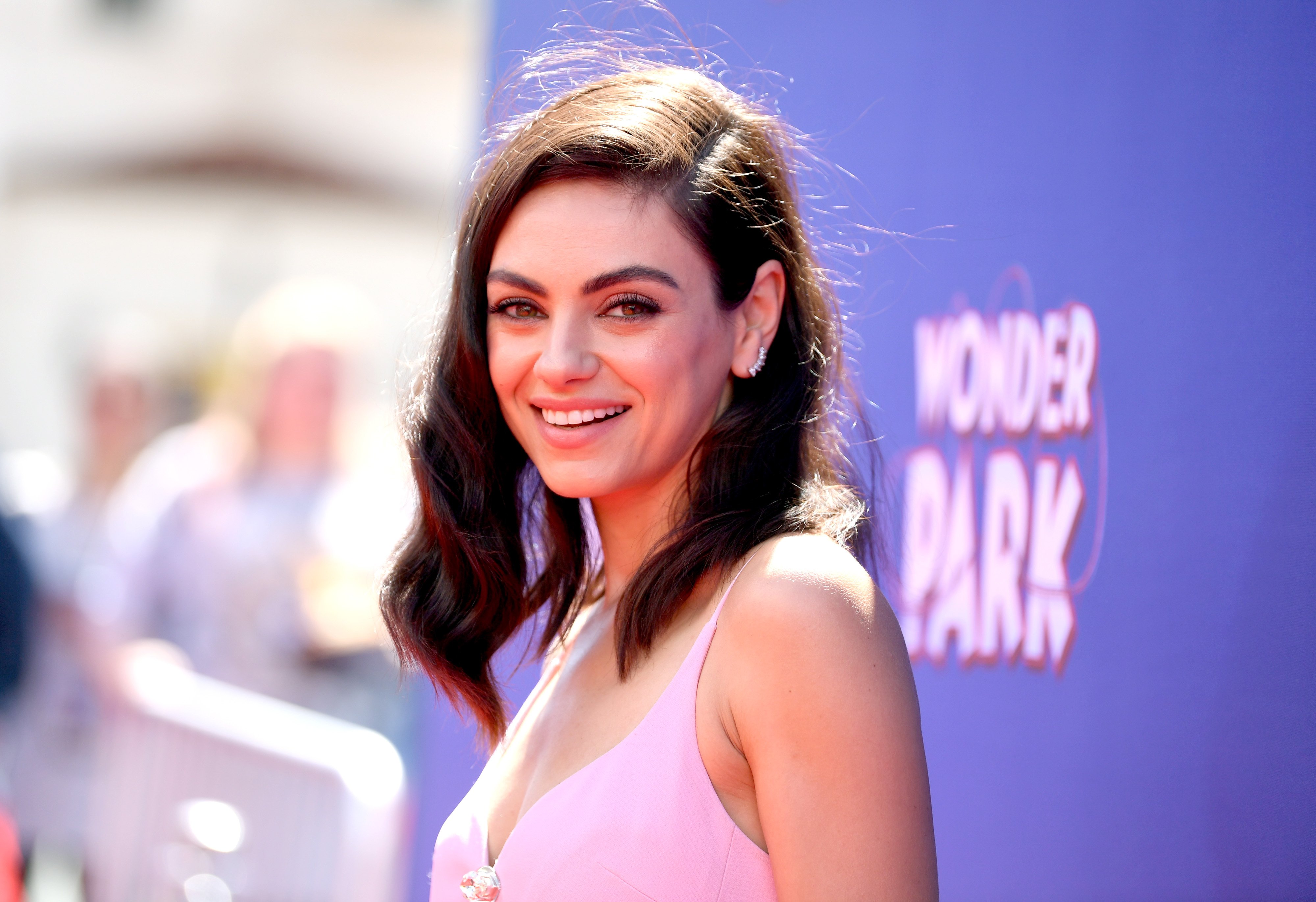 Mila Kunis at the premiere of "Wonder Park" on March 10, 2019, in Los Angeles, California. | Source: Emma McIntyre/Getty Images
In a social media video announcement, Mila revealed that she was born in Ukraine in 1983. She shared how thankful she was for all the things America has done for her and her family before adding:
"Today, I have never been more proud to be a Ukrainian."
Kutcher supported his wife as he turned to her and lovingly said, "And I've never been more proud to be married to Ukrainian." The couple condemned Russia's attack on Ukraine.
In a February 27, 2022, Instagram post, Mila and her husband were seen visiting Ukraine.
Mila and Kutcher revealed that they would be donating $3 million out of a $30 million goal. The monies would go to Flexport.org, which organized shipments of relief supplies to refugee sites in Romania, Poland, Hungary, Moldova, and Slovakia.
Airbnb.org was also providing free, short-term housing to refugees fleeing Ukraine. The actors urged their fans to support their fundraiser and the people of Ukraine during this difficult time.
Within four days of the fundraiser being created, Kutcher and Mila returned with an update. The couple shared and thanked people for having raised over $20 million in less than a week and believed they could hit their overall goal.
In a February 27, 2022, Instagram post, Mila and her husband visited Ukraine. The couple was pictured speaking to the President of Ukraine, Volodymyr Zelensky, and seeing some of the places the actress lived before moving to the US.
Please fill in your e-mail so we can share with you our top stories!