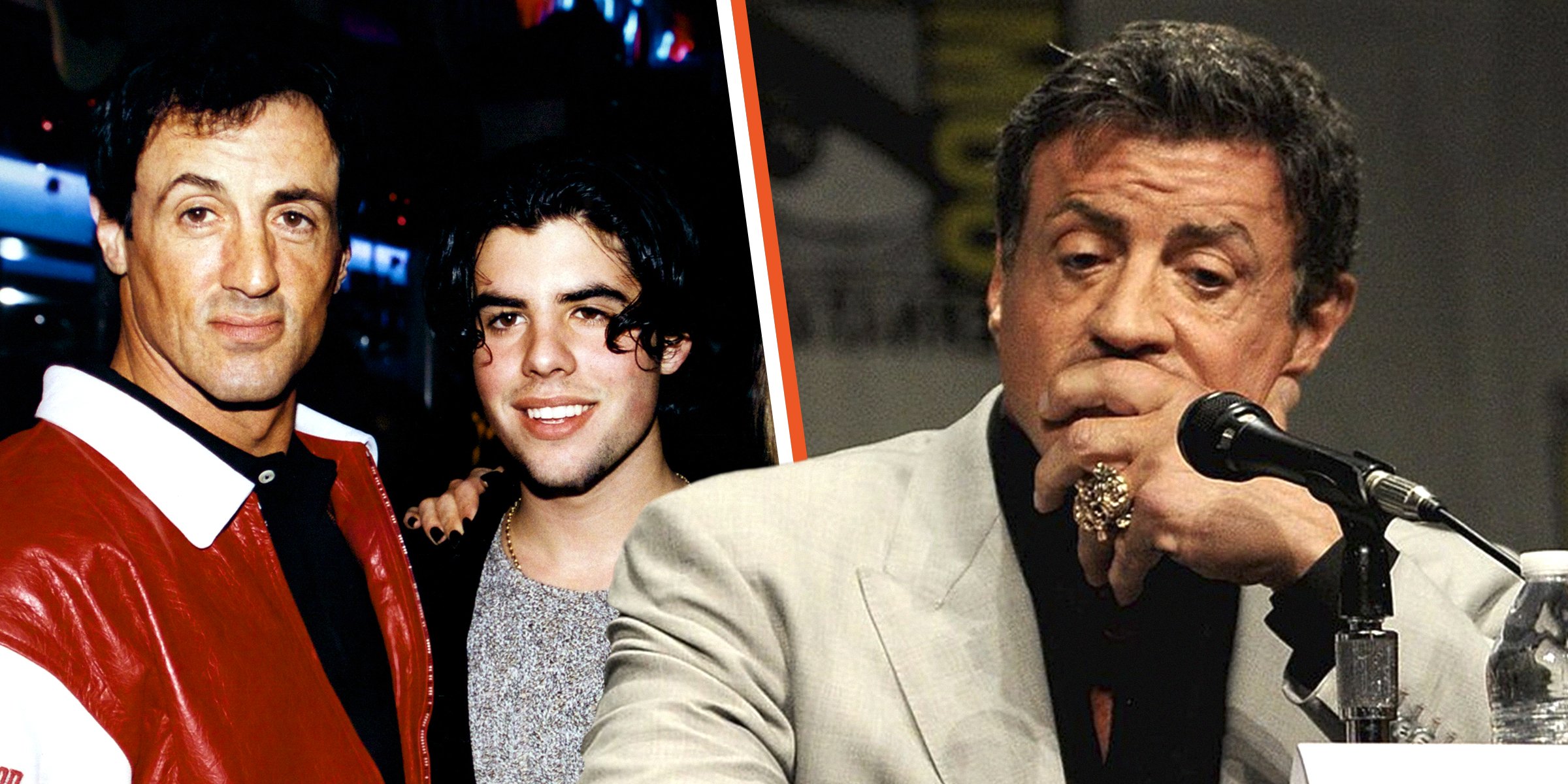 Sylvester Stallone with his son, Sage Stallone | Sylvester Stallone | Source: Getty Images
Sylvester Stallone's Son Ensured He Was Never Compared to Him — No One Spoke to Him in His Last Week of Life
Sage Stallone, Sylvester Stallone's son, had a promising career ahead of him, but he dreaded living under his father's shadows. At his death, many questions were left unanswered.
Sage Moonblood Stallone was born on May 5, 1976, in Los Angeles. He was the first son of Stallone and actress Sasha Czack. Sage famously appeared alongside his father in the 1990 hit movie "Rocky V," but their relationship was far from perfect.
Close sources revealed that the movie icon and his firstborn rarely saw eye to eye. Although Sage appreciated the life of comfort and luxury his father's career earned him, he was unimpressed by Sylvester's movie characters.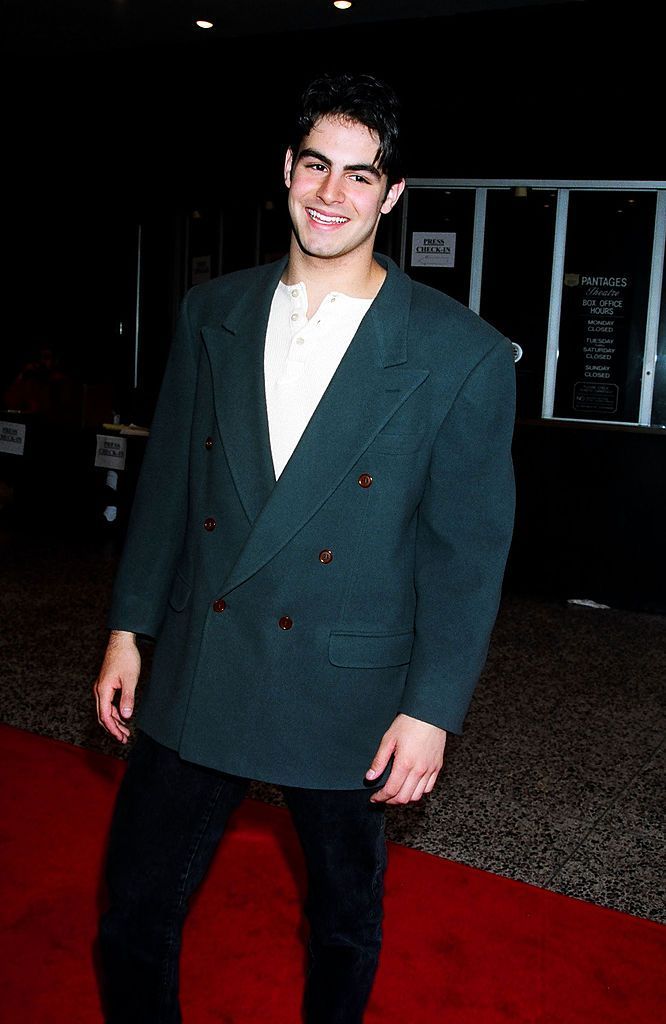 Sage Stallone attends the 1994 Kids Choice Awards at Shrine Auditorium in Los Angeles, California, United States. | Source: Getty Images
Friends of the younger Stallone said Sylvester's comments about his son's appearance worsened their relationship. The actor would often tease Sage about being too skinny as a child and out of shape as a grown-up.
Stephen Wozniak, actor and longtime friend of the Stallones, once remarked about the father-son relationship. He said:
"The love-hate would go back and forth all the time."
REKINDLING GOOD RELATIONSHIP
Sage was left irritated when his father chose the slimmer Milo Ventimiglia in "Rocky Balboa" to reprise the Rocky Jr. role that Sage had portrayed as a youngster in "Rocky V."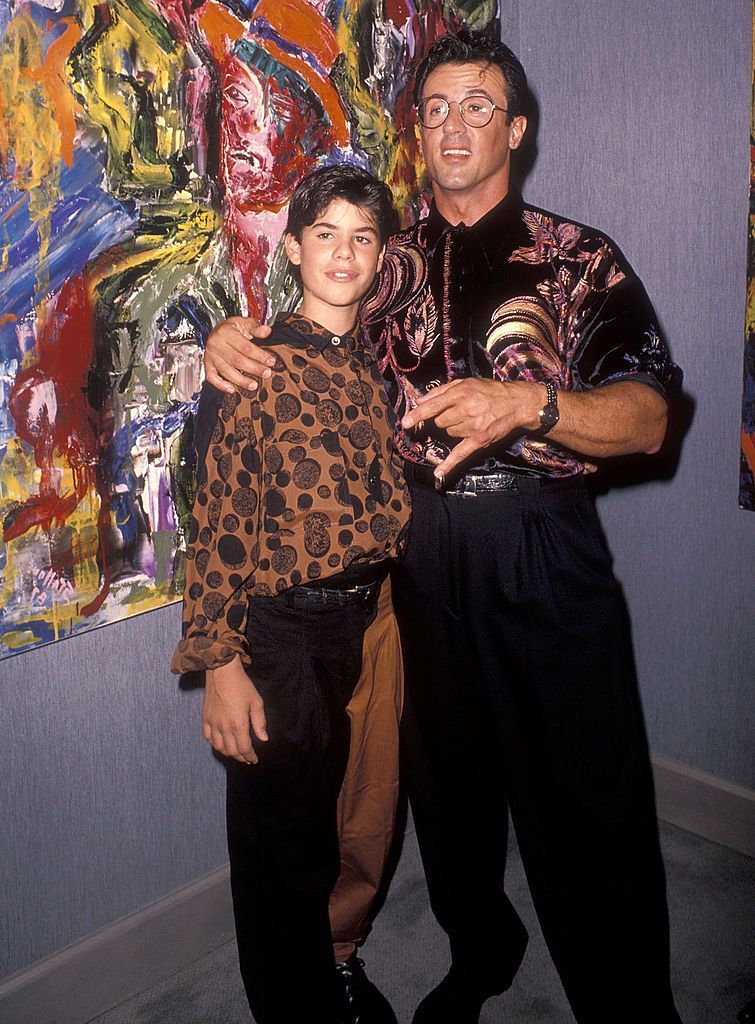 Actor Sylvester Stallone and son Sage at the Sylvester Stallone's Paintings Opening Night Exhibition and Cocktail Reception to Benefit Yes on Proposition 128 "Big Green" on September 10, 1990 at Hanson Galleries in Beverly Hills, California. | Source: Getty Images
Close friends stated that Sage was eager to play the role, but being snubbed by his father was a huge disappointment. Sylvester, for his part, was far from impressed with his son's neglect of his physical appearance.
The dueling father-son took their differences public in 1996 when the "Rocky" actor revealed that Sage hated visiting the gym and was interested in abstract art-house movies. The 76-year-old said Sage made sure he would never be compared to his dad.
Sylvester's 1985 split from his ex-wife, Czack, Sage's mother, was another source of bitterness for the younger Stallone. In addition, Sylvester's affair with Brigitte Nielsen left Sage disappointed at the screen legend.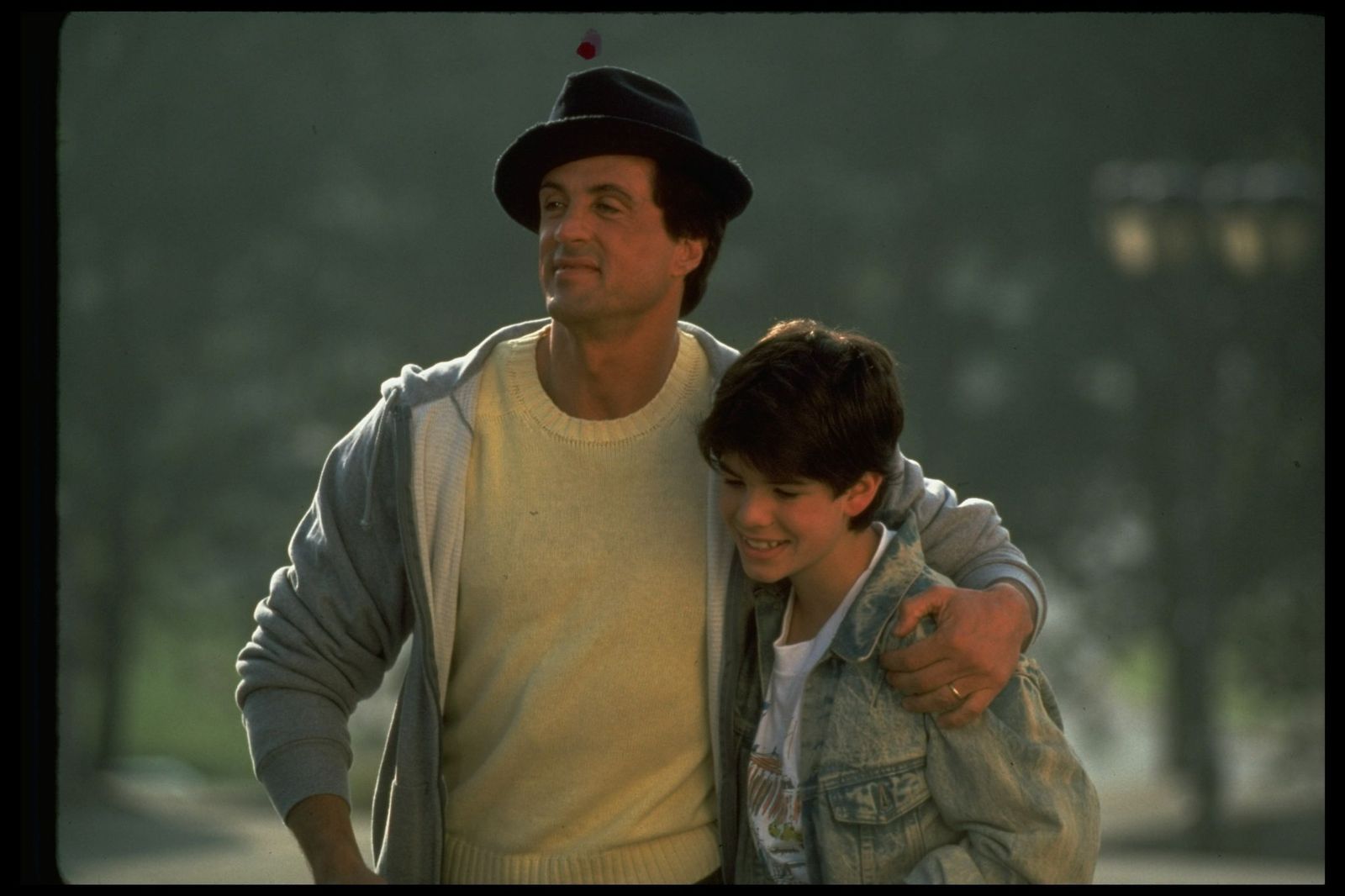 Actor Sylvester Stallone with his arm around his son, Sage Stallone, in scene from motion picture Rocky V.. | Source: Getty Images
The pair continued to work together in movies, and Sage once confessed that some of their roles were emotionally charged and involved less acting and more real-life expressions.
Sage said his scene in "Rocky V," where his character yelled at Sylvester for being an absent father, was far from acting. Instead, Sage said he let out his bottled-up emotions, and they both wept. Afterward, their relationship changed, and they were ready to "do anything for each other."
Sage's attorney, George Braunstein, was also once asked about how Sage felt about his father, and Braunstein said the late 36-year-old loved his father and was proud of him.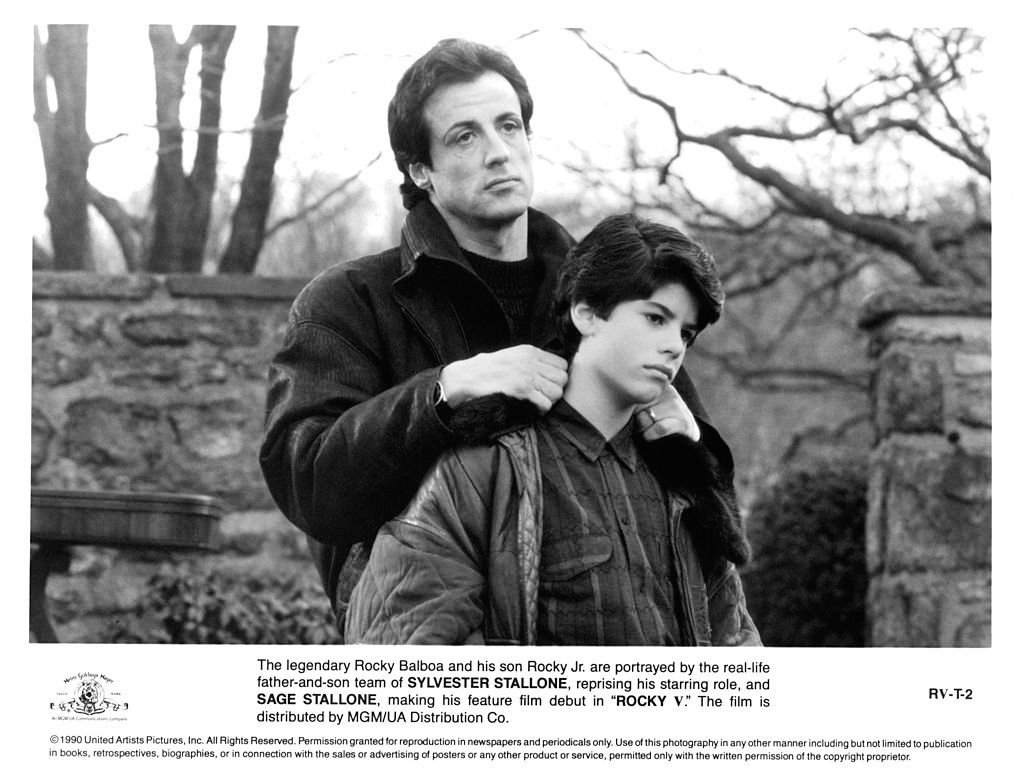 Actor Sylvester Stallone and his son actor Sage Stallone on set of the MGM/UA movie "Rocky V" in 1990. | Source: Getty Images
In 2012, 36-year-old Sage was found lifeless in his home in the 8100 block of Mulholland Terrace in Studio City. His lawyer disclosed that his housekeeper had discovered his dead body.
At the time, there were no known causes of his death, and his attorney, Braunstein, said he showed no signs of depression or mental struggle. Sage was said to have made new plans for his life, including getting married. Braunstein said, "He had his whole life ahead of him."
However, Sage's close friends revealed that he struggled with prescription medicine for most of his adult life and seemed addicted to Vicodin and Xanax, which he took for anxiety and other issues.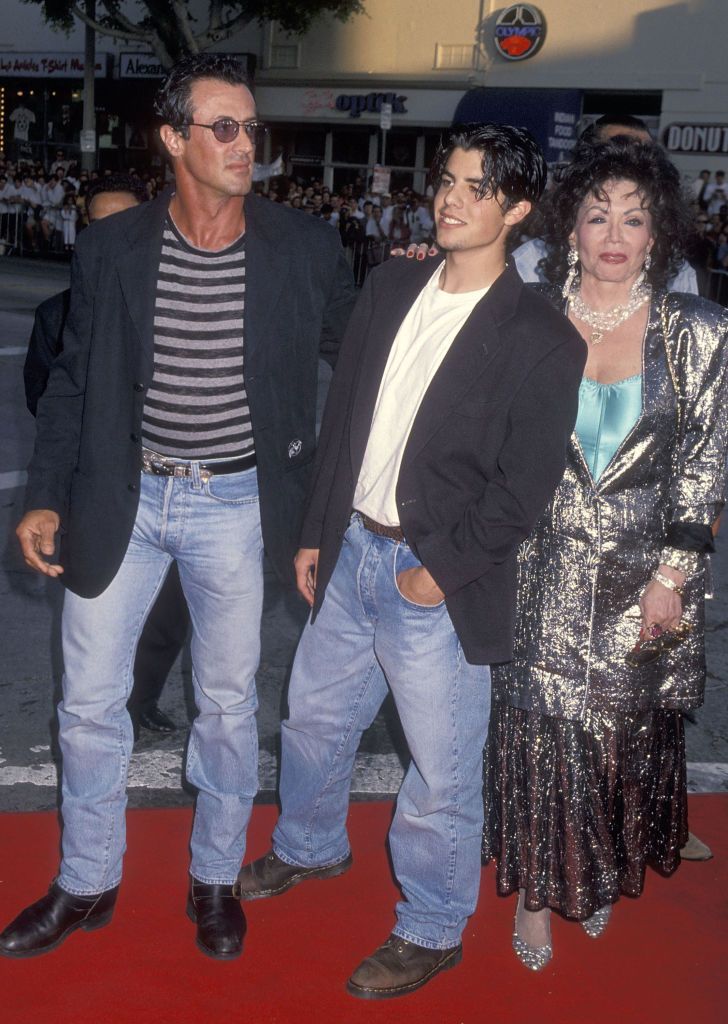 Actor Sylvester Stallone, son Sage Stallone and mother Jackie Stallone at the "True Lies" Westwood Premiere on July 12, 1994. | Source: Getty Images
Sylvester was devastated to learn of his son's death. The actor asked for privacy for his family and requested an end to the constant media probe into his family. He spoke to TMZ about his heartbreaking grief. The Hollywood legend said:
"When a parent loses a child, there is no greater pain."
Sylvester described his late son as talented, adding that the family would forever miss him. Sage was laid to rest several days after his death. A funeral was held at St. Martin of Tours Catholic Church in Los Angeles.
SAGE DIED OF A HEART ATTACK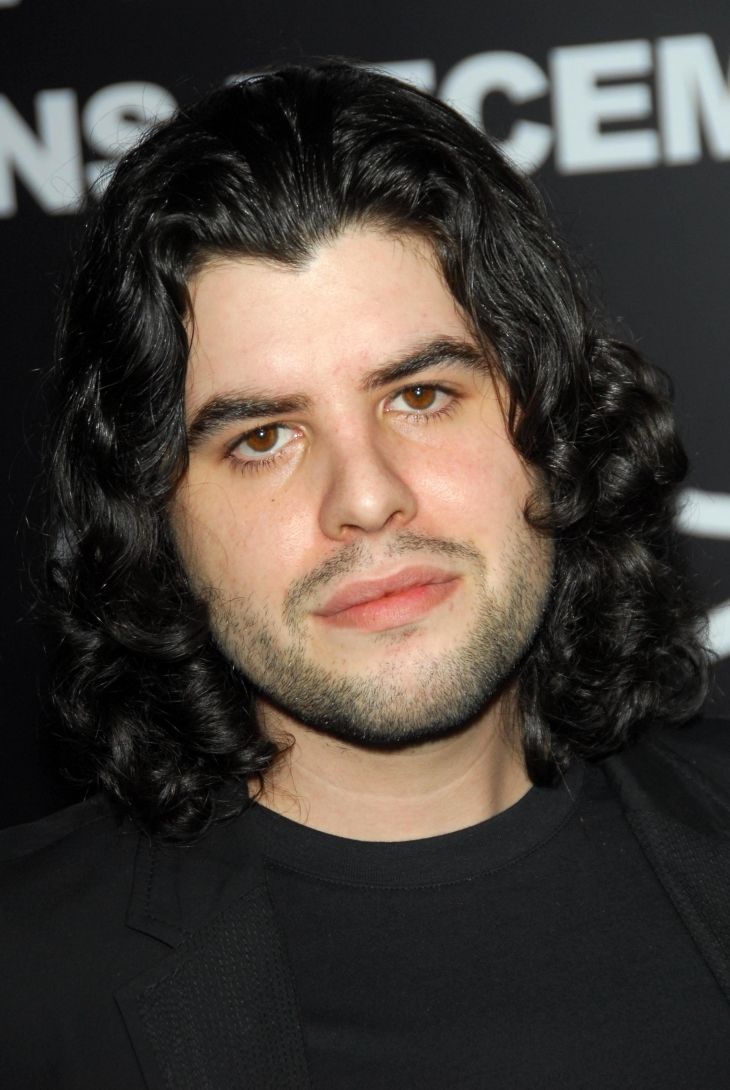 Sage Stallone attend the world premiere of "Rocky Balboa" on December 13, 2006. | Source: Getty Images
Sage's death raised a lot of questions about his life and health. There were several rumors about the possible cause of his death. Some rumors insisted that the former teen actor died due to his addiction, but his family dismissed such claims.
Law enforcement agents said Sage's house was in a mess when his housekeeper discovered him. His mother asked her to visit his apartment after no one had heard from him in days.
The housekeeper had been to the house earlier that week but had had strict instructions not to enter Sage's room or knock on the door.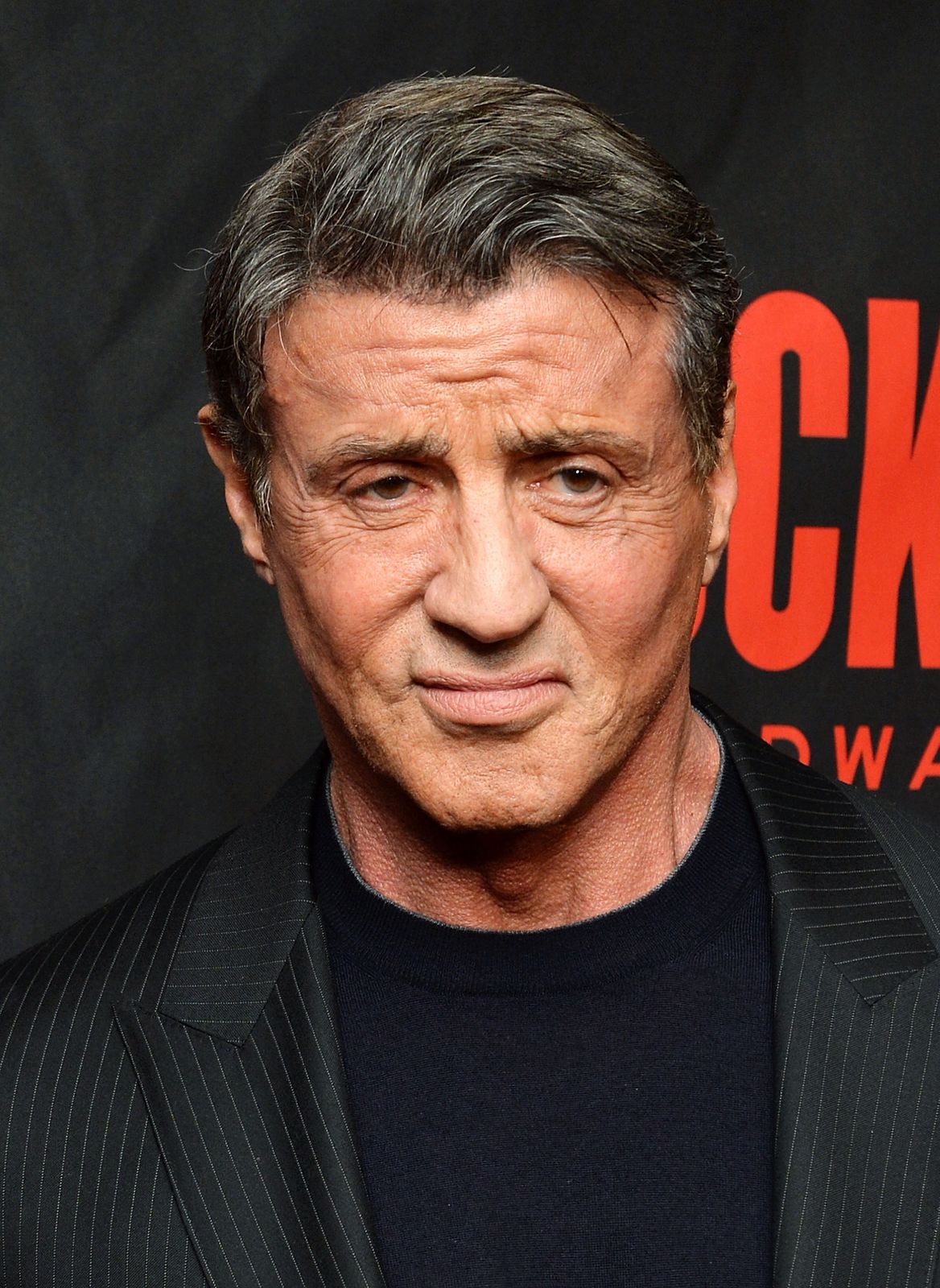 Actor Sylvester Stallone at the "Rocky" Broadway opening night after party at Roseland Ballroom on March 13, 2014 in New York City. | Source: Getty Images
Authorities believed he might have been dead for three to four days or possibly for as long as a week. Sage loved his privacy and enjoyed spending time alone. Close sources said he lived a life of luxury, but his apartment was nothing to write home about.
Authorities described his room as disgusting, noting that it reeked of different smells. In addition, it was littered with junk and had burnt cigarettes, soda, and food scattered around.
His drawers had two bottles filled with pills. From all the evidence gathered, law enforcement agents disclosed that Sage's death was an accident and not a deliberate act. Days after his death, Sage's grieving mother shared further insight into what might have claimed his life.
Czack said her deceased son had five of his teeth pulled out at once, despite her warnings. Sage's lawyer, Braunstein, said that the "Daylight" actor drank a lot of soda and ate a lot of candy bars. This caused several of his teeth to rot.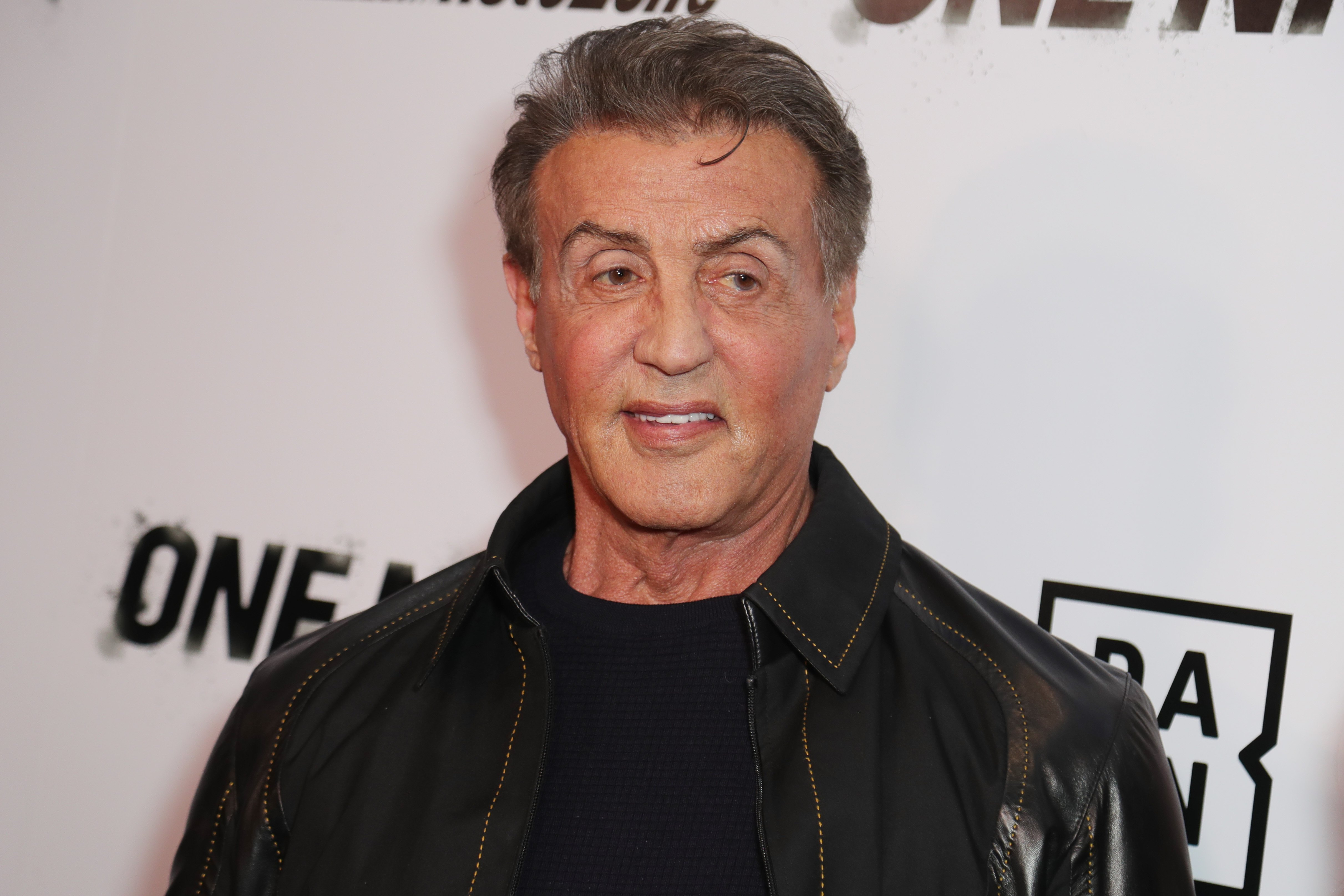 Sylvester Stallone attends Premiere Of "One Night: Joshua Vs. Ruiz" at Writers Guild Theater on November 21, 2019 in Beverly Hills, California. | Source: Getty Images
Czack tried to dissuade him from the procedure, citing that it was complicated and came with intense pain, but Sage proceeded and went to the dentist. Unfortunately, the aftermath of the surgery left him in pain, which might have triggered a reliance on painkillers.
Authorities later revealed that Sage died of a heart attack and not an overdose, as was widely suspected. They found no trace of drugs in his blood. He was also said to have suffered from heart disease, which caused his attack.
Years after his son's death, Sylvester won the Golden Globe for best supporting actor in a motion picture for his role in "Creed." The actor was then asked if Sage's death had impacted his career. Sylvester responded, saying he wanted to keep respecting Sage's memory.
Please fill in your e-mail so we can share with you our top stories!
The information in this article is not intended or implied to be a substitute for professional medical advice, diagnosis or treatment. All content, including text, and images contained on news.AmoMama.com, or available through news.AmoMama.com is for general information purposes only. news.AmoMama.com does not take responsibility for any action taken as a result of reading this article. Before undertaking any course of treatment please consult with your healthcare provider.