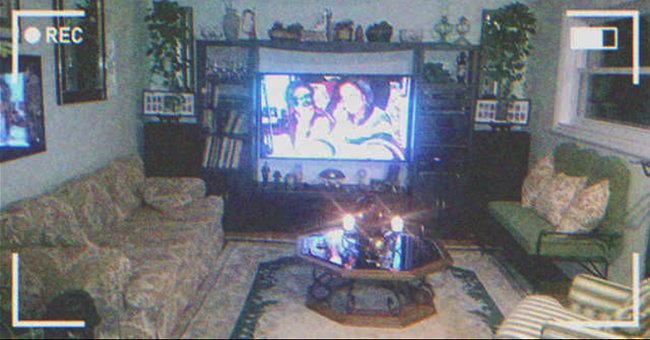 Flickr/Jalexartis Photography
Man Returns Home and Sees Wife & Her Friend on the Couch, Installs Hidden Cameras the Next Day
Initially, the husband had no issues letting his wife's ex in their house since he assumed they were just friends. But with each passing day, he sensed they were getting closer.
Posting as ThrowRaTooka on Reddit, the 29-year-old was a husband whose job required him to be away while his wife, 27, worked from home. During this time, the man's wife was frank with him about her friendship with a high school ex who became a regular visitor.
The husband had no problem as he'd assumed they were working together since both their jobs were pretty similar. However, a recent incident fumed him, and he turned to Reddit's "Relationship Advice" forum looking for help on how to proceed.
Ever since the Original Poster (OP)'s wife vowed there was nothing romantic between her and the ex after they broke up around ten years ago, OP was convinced. He had no issues with the ex coming around and working with her.
For a while, OP had gotten used to seeing the guy at home and thought nothing serious of it. A few weeks later, he found his wife and her ex hanging out together more often. He had spotted them playing board games, making drinks, and eating together, and it felt weird.
This was where OP's instincts kicked in. For some reason, he surmised his wife was giving her ex a lot of attention and had a better time with him in the process. However, OP played it cool.
But the final straw came when he returned home and saw his wife resting her head on her ex's lap while watching TV on the couch.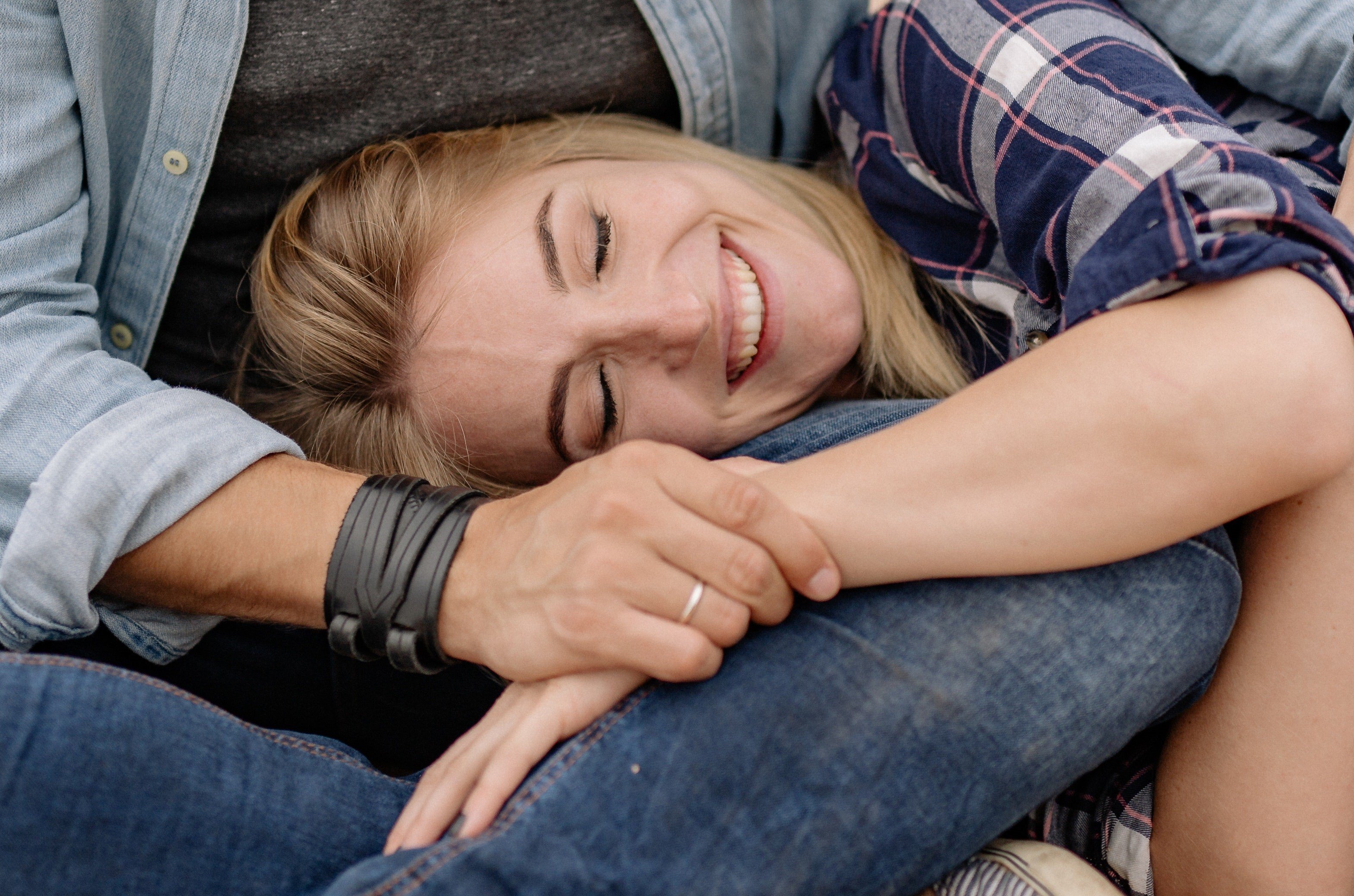 One day, OP found his wife resting her head on her ex's lap while watching TV. | Source: Pexels
OP was fuming and waited until the guy left. He yelled at his wife, citing how their actions were inappropriate. He had an outburst of emotions as he vented his frustrations, but unsurprisingly, it backfired. OP's wife was annoyed with him for suspecting her and swore she'd never cheat on him.
His wife's face paled as she realized he'd found out everything. She immediately burst into tears to dramatically cover up.
As their argument intensified, OP sternly told her the ex was not allowed to come over again. His wife was furious, but she agreed. Although OP thought it was dodgy, he got out of his shell of doubts and apologized when she claimed she'd not seen her ex in a while.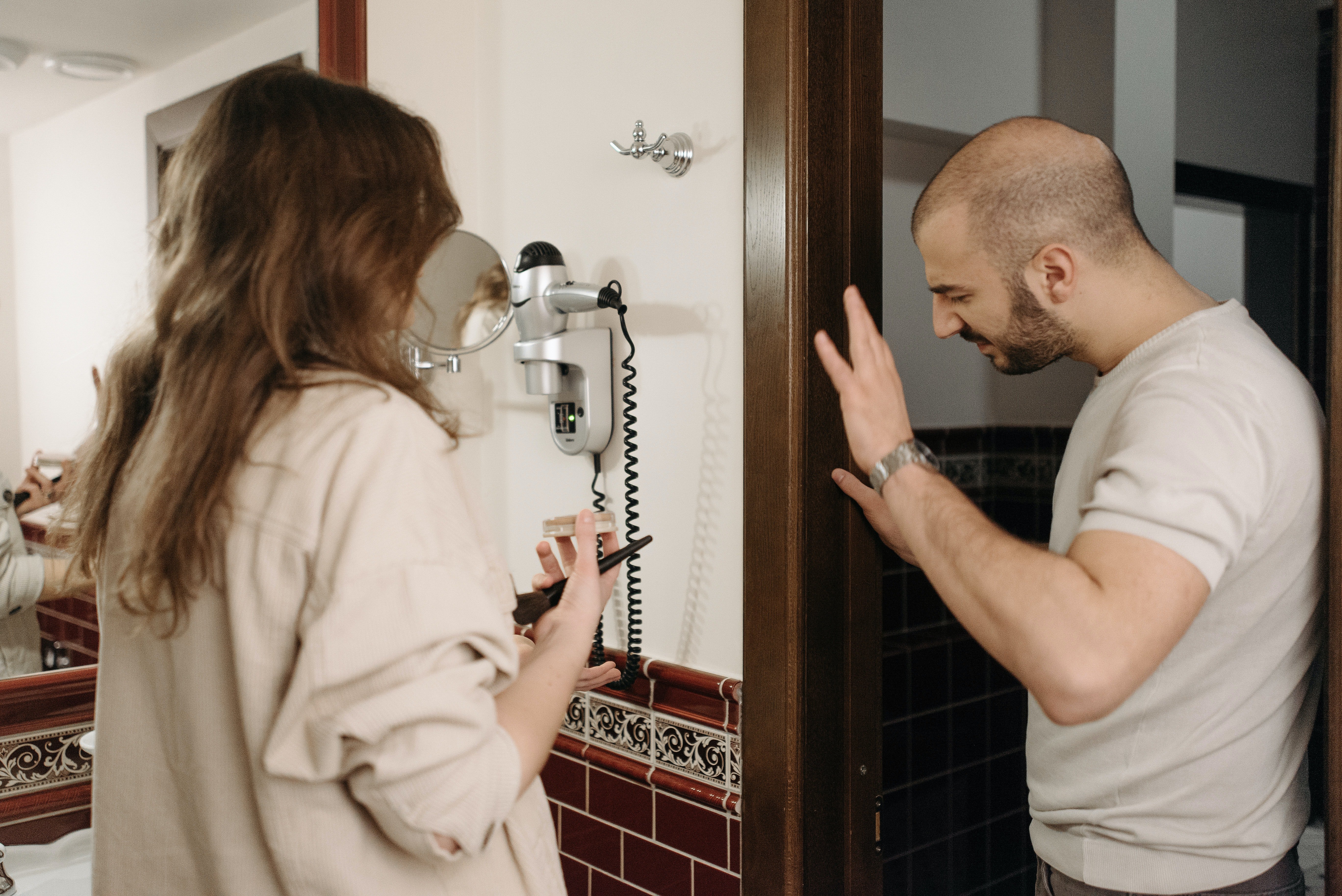 The husband was furious with his wife & confronted her. | Source: Pexels
For the next few days, OP's wife remained hostile. Smitten by confusion and some of the worst fears building around trust issues, OP asked Reddit, "How do I make things better? Is she cheating? How do I handle things between her and this friend?"
"No no no....boundaries are being crossed. It is not appropriate, and she knows it. Would she be okay if the situation was reversed?" asserted user FormerlyTipsy in the post's most top-voted comment.
While several people advised OP to look deeper into the matter, Redditor 4three2one- alerted OP on a worst-case scenario, suggesting:
"You should install cameras. He's probably just leaving before you get home."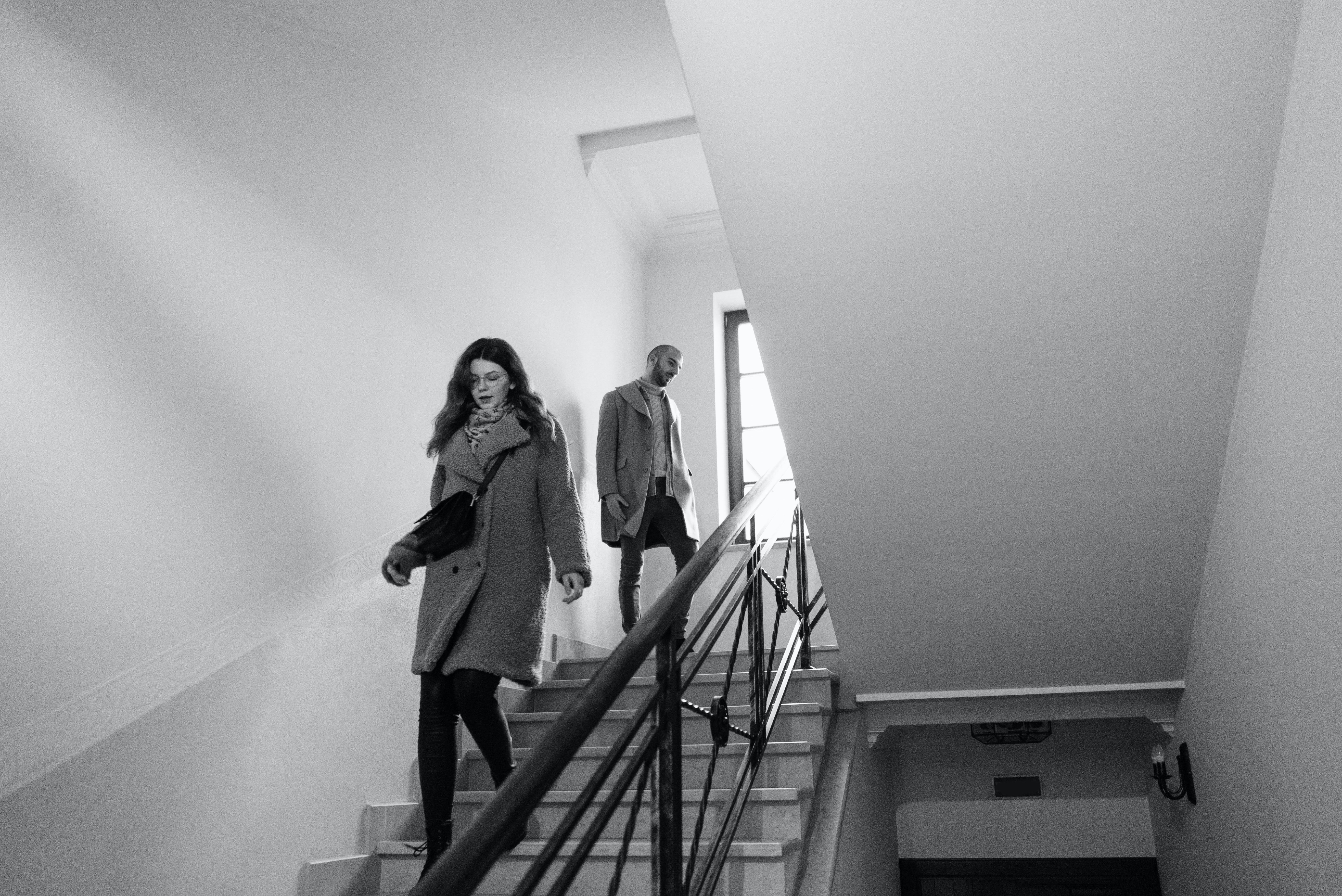 OP's wife remained hostile following their confrontation about her ex. | Source: Pexels
After rummaging through the insightful responses, OP suspected his wife's ex may be visiting her during the day and leaving before he returned. So he installed hidden cameras in the living room and bedroom to crack the mystery.
On the first day, he found nothing suspicious. However, the following day, he blew up his senses after seeing his wife's ex come over. He saw them work for a while and getting touchy moments later. Then OP was stunned when he witnessed them indulge in intimacy in the bedroom.
He confronted his wife again and asked her if she'd been seeing someone else. Unsurprisingly, she denied it. So in the heat of the moment, OP dropped the bomb on her about the hidden cameras. His wife's face paled as she realized he'd found out everything. She immediately burst into tears to dramatically cover up.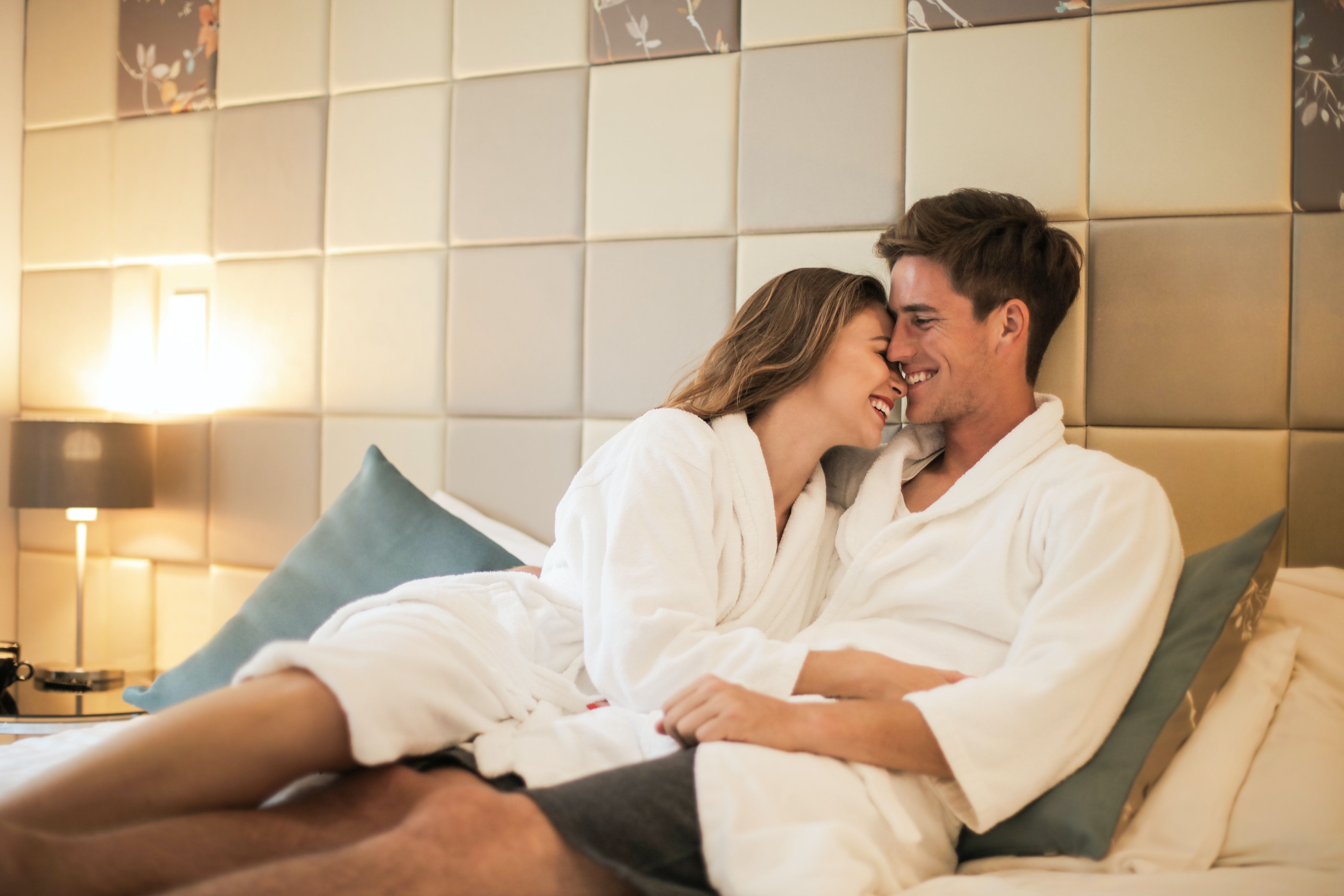 OP checked the hidden cam's footage & found his wife romantically engaged with her ex in their bedroom. | Source: Pexels
OP was unmoved and asked her to leave. As time ticked by, he realized divorce was the only option, but his wife disagreed and proposed couple counseling once before he took the final decision. Although OP knew it wouldn't work, he hesitantly agreed but was still determined to meet with a divorce attorney.
"I'm really sorry this happened to you. I wish people could be honest and truthful the first time they are asked before evidence is released," Redditor Drakethomas24 stated, offering sympathies to OP.
"Therapists' offices are a great place to break up. Built-in support. They see it all the time," predicted user Aromatic_Razzmatazz.
In the end, OP felt compelled to battle his plight and overcome the realization of his wife's infidelity. "It seems like lying and delaying telling the truth just makes it harder on both people," he concluded.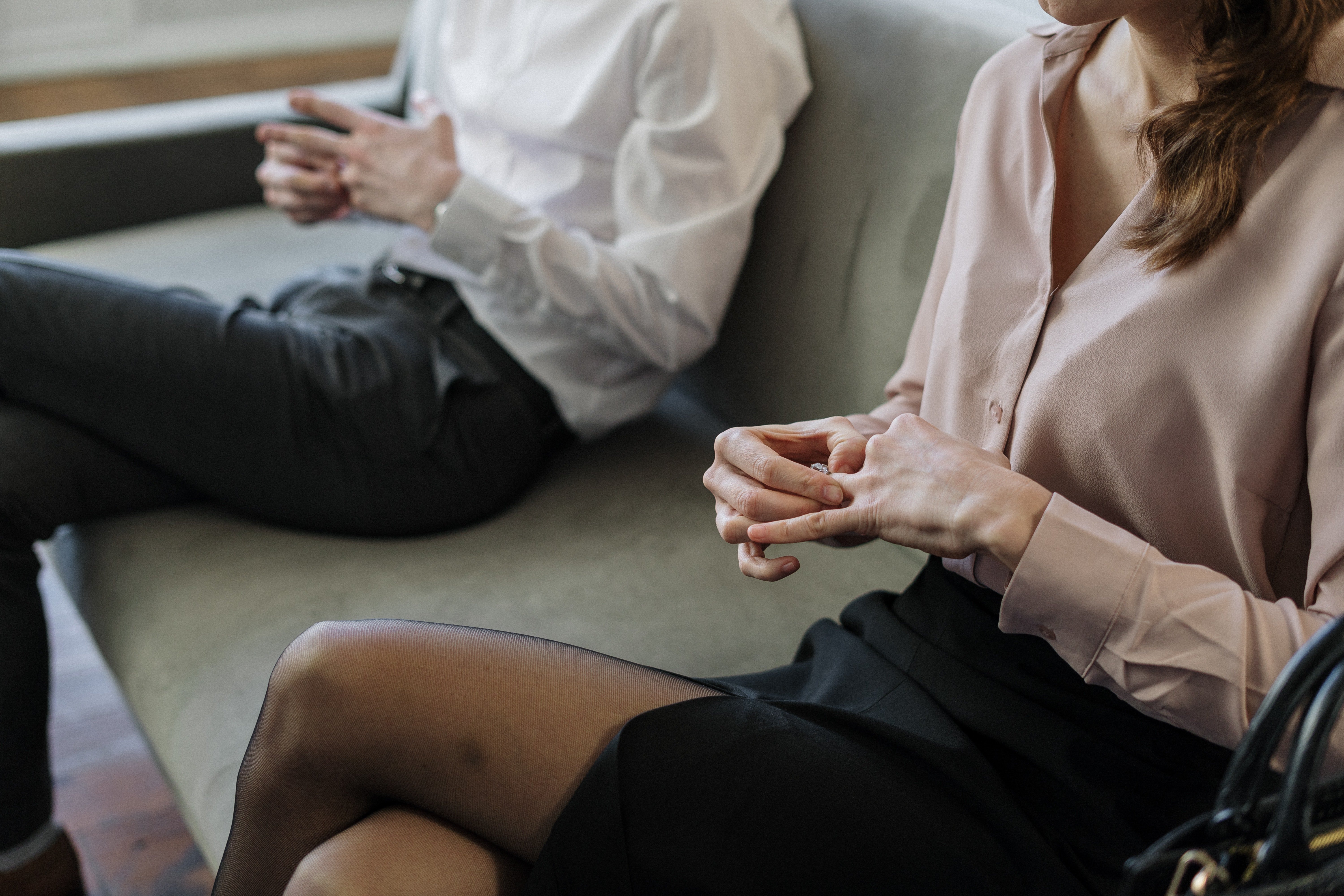 In the end, OP felt divorce was the only option. | Source: Pexels
How would you react to seeing your spouse hanging out with his/her ex, and they claim to be "just friends?"
Before OP updated on his plight, several people questioned why he even allowed his wife's ex to hang around with her. A few others added that it was unacceptable to have let them befriend each other without weighing in the possibility of their rekindled affair. Would you entertain your partner's friendship with their ex?
What would you do if you find your partner had rekindled romance with an ex?
As soon as OP witnessed his wife indulge in romance with her ex in their bedroom, he was fuming. In the process, he asked her to leave and then made it clear to her that divorce was his only option. How would you react to a similar plight? Would you forgive your partner and give them a chance to win your trust back, or would you head for a divorce/breakup?
If you liked this story, here's one about how a woman in an open marriage spots her husband with a gorgeous older woman & follows them after she realizes it's her mother.
All images are for illustration purposes only. Would you mind sharing your story with us? It might inspire & change someone's life. If you'd like to share your story, please send it to info@amomama.com.
Please fill in your e-mail so we can share with you our top stories!