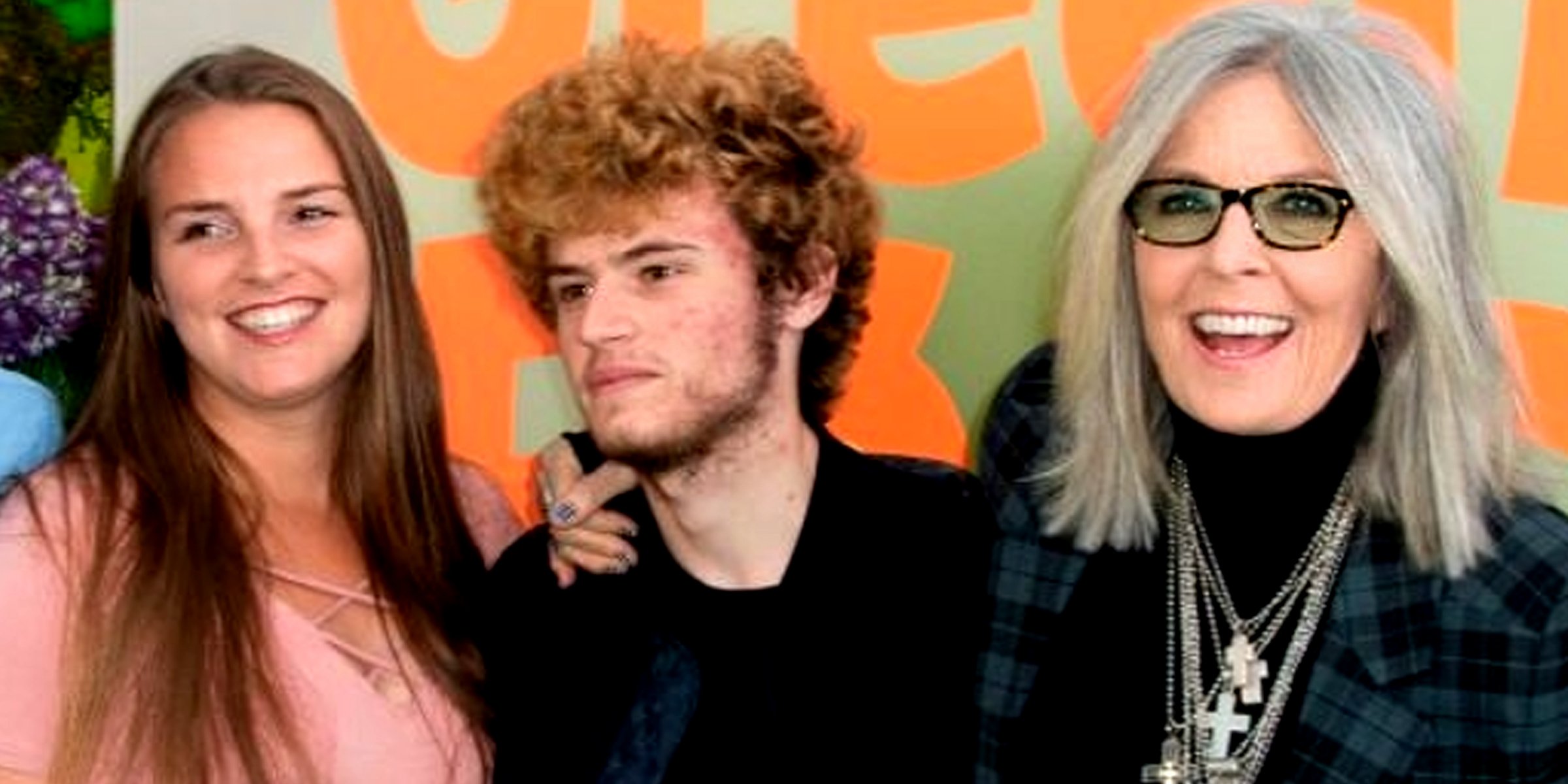 Getty Images
Diane Keaton Has Not Had a Date in 35 Years Yet Became a Mother of 2 in Her Fifties
Diane Keaton had the pleasure of dating some famous male actors back in her day, but she never got married. Despite that and being single for over three decades, the star still managed to become a mother later in life.
Diane Keaton is one of those Hollywood stars who've become famous for being beautiful and independent. The actress currently isn't married and exercised her independence when she raised two children on her own.
The surprising thing about Keaton is how she became a mother much later in life, at the age of 50. At the time, the star was still single, and in this article, we break down how she did it.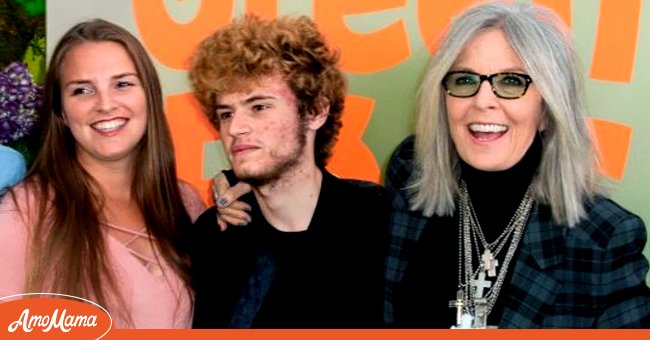 Dexter, Duke, and Diane Keaton at the season 1 premiere of "Green Eggs and Ham" on November 3, 2019, in Hollywood, California. | Source: Valerie Macon/AFP/Getty Images
DIANE'S ROMANCES WITH FAMOUS STARS
During her younger years, Keaton got to date some of Hollywood's most famous and eligible men in history. According to The Things, one of these men was Woody Allen, whom the actress had a "huge crush on" him the moment she saw him.
The pair's first time working together was in 1972's "Play It Again, Sam." Keaton joked that Allen cast her in the play due to their height difference, with the actress being shorter than the actor's five foot seven build.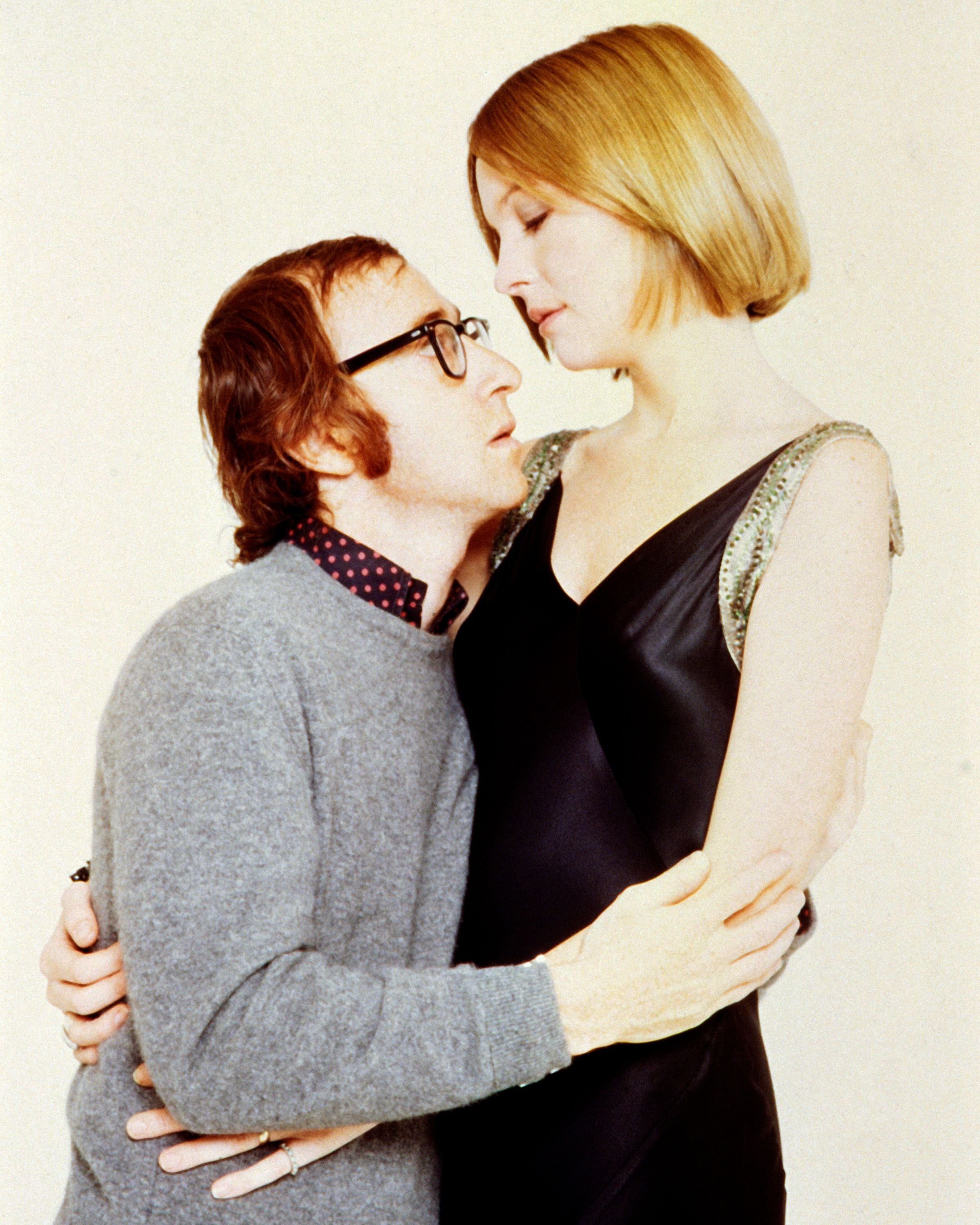 Woody Allen with Diane Keaton in a publicity still for the film "Play It Again, Sam," in 1972. | Source: Silver Screen Collection/Getty Images
The duo had a mutual attraction that led them to start dating in real life. Allen and Keaton's relationship became so serious that they moved in together and pursued their relationship with dedication.
According to Yahoo, the two stars were romantically linked for five years until their relationship concluded in 1974. The actress then got involved with Warren Beatty after falling for him while filming "Reds."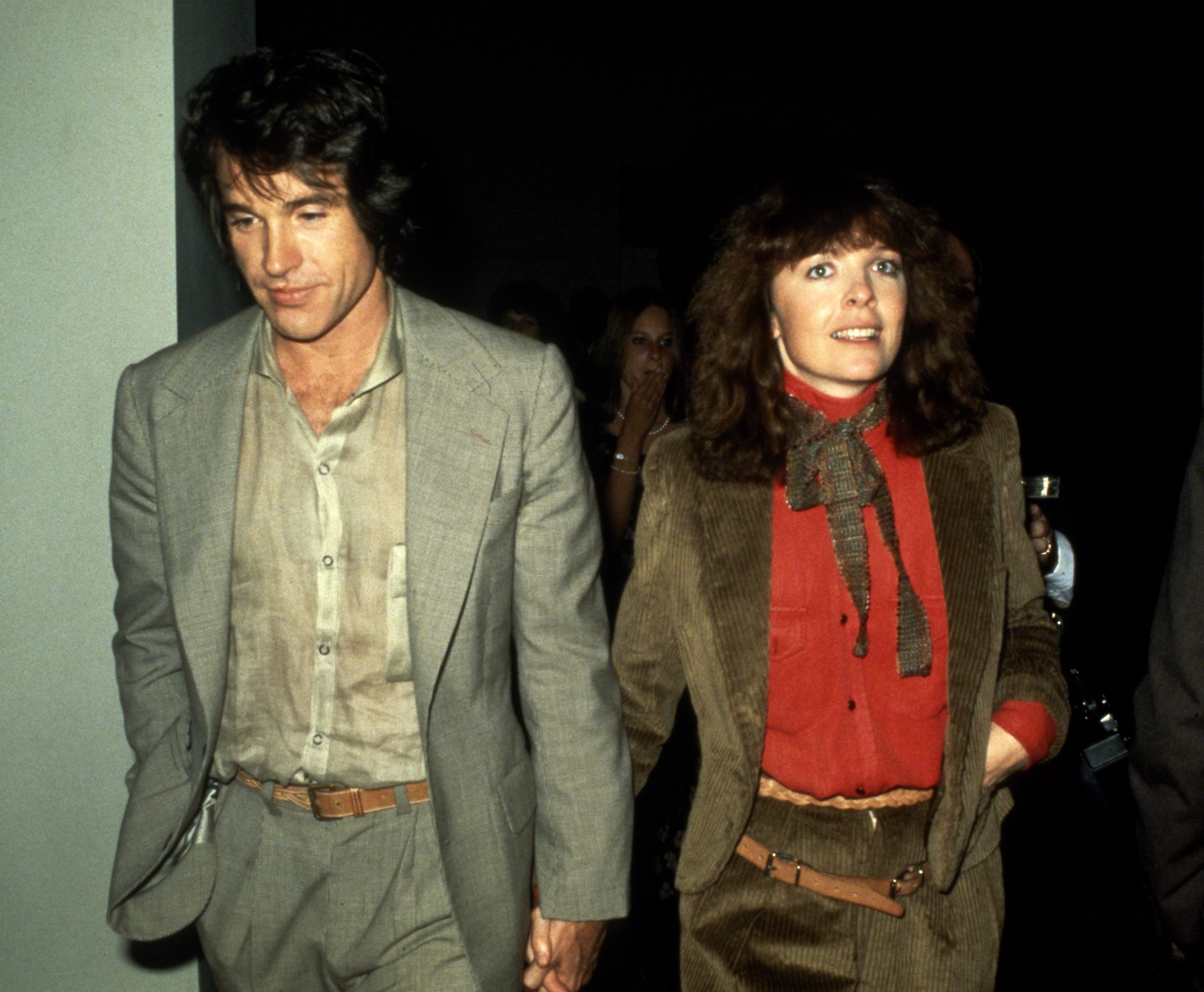 Warren Beatty and Diane Keaton in New York City, in circa 1978. | Source: Sonia Moskowitz/IMAGES/Getty Images
Beatty was the writer, director, and actor in the 1981 movie, while Keaton played his love interest, Louise Bryant. Sadly, their off-screen romance failed to last, but the actress still had some positive things to say about the star 35 years later.
Speaking to Variety in 2016, Keaton revealed that she was still a fan of his charisma, talent, and obsessions. She also shared how she first saw him in 1961's "Splendor in the Grass" and thought he was "to die for."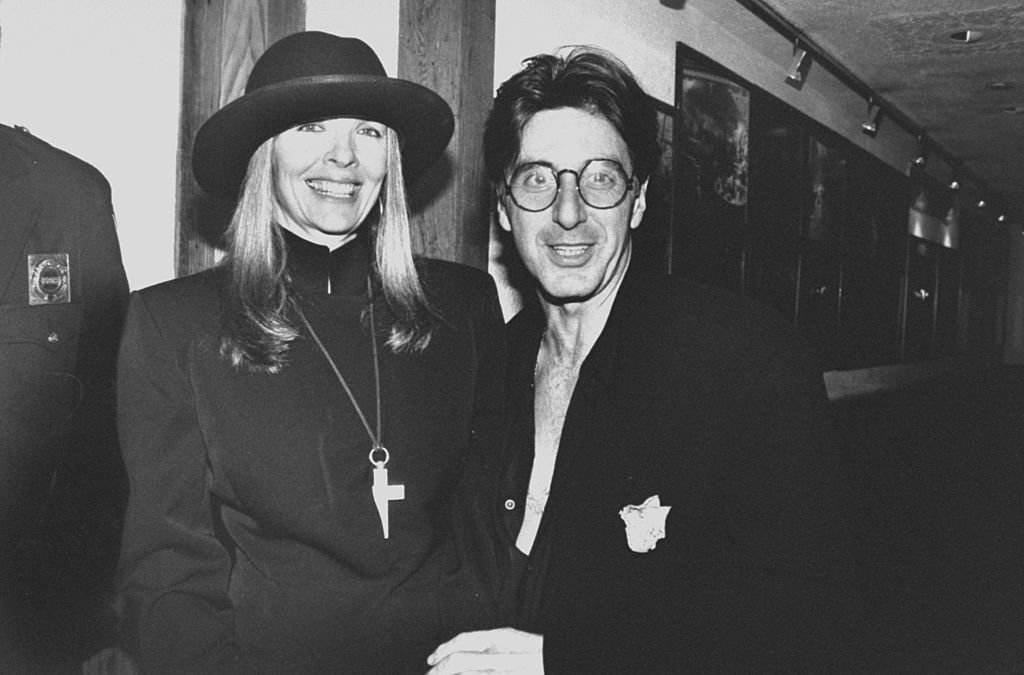 Diane Keaton and Al Pacino at the screening of his movie, "Sea of Love" on September 12, 1989. | Source: Robin Platzer/Getty Images
The actress also thought his performance in "Bonnie and Clyde" was quite impressive. Keaton said Beatty was gorgeous, captivating, beautiful, sexy, mysterious, an excellent film star, and an incredible director and producer.
The last legendary Hollywood star she was linked to was Al Pachino. The two stars met while filming "The Godfather" and were relatively unknown at that point, with Keaton admitting she was taken by him from the beginning.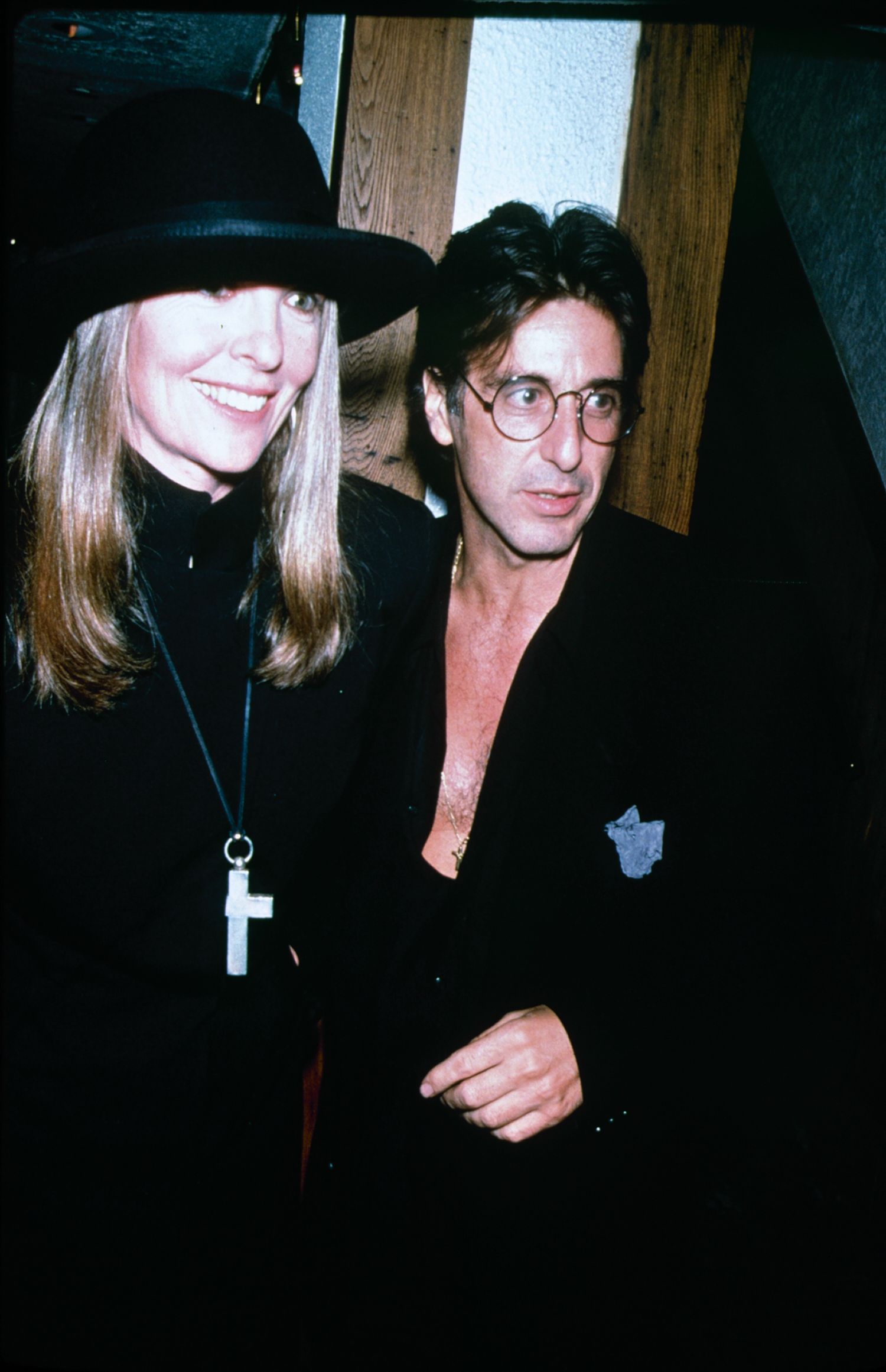 Diane Keaton and Al Pacino at the premiere of "Sea of Love" on September 12, 1989, in New York City. | Source: The LIFE Picture Collection/Getty Images
The actress later confessed that she'd "had a crush" on the male star when they started shooting the film. However, they only started seeing each other after shooting "The Godfather Part II."
In 2017, she said she was crazy about Pacino's hilariousness, charm, and nonstop talking. The star shared how the actor had a lost orphan aspect that made him thrilling to be around, but their relationship ended sometime after the third trilogy of their movie when Pacino refused to marry her.
DIANE DIDN'T GO ON A DATE IN 35 YEARS
In 2021, during a discussion for Interview magazine Lisa Kudrow asked Keaton to share her views on marriage. The "Friends" star wanted to know what made the older actress decide not to get married.
Keaton said everything went back to her mother and her relationship with her father. She recalled how her mother would always be around while her father was always at work and saw how much her mother gave up.
The "Something's Gotta Give" star said she saw how her mother gave up on her dreams and chose the family. Keaton explained how this made her decide not to marry because she didn't want to lose her independence.
Besides her decision, the actress also noted that no one had ever asked her to marry them. She joked about how she should've led with that statement before anything else she added!
In 2019, she confessed to InStyle that men never asked her out, and she hadn't been on a date in 35 years. During a 2015 The Ellen DeGeneres Show appearance, she admitted how she thought it was moving for people to be devoted to each other for 40 years, despite never being married.
The actress also joked that she'd loved to marry Channing Tatum but found out he was already married to someone else. However, not having a partner in her life didn't prevent Keaton from becoming a parent.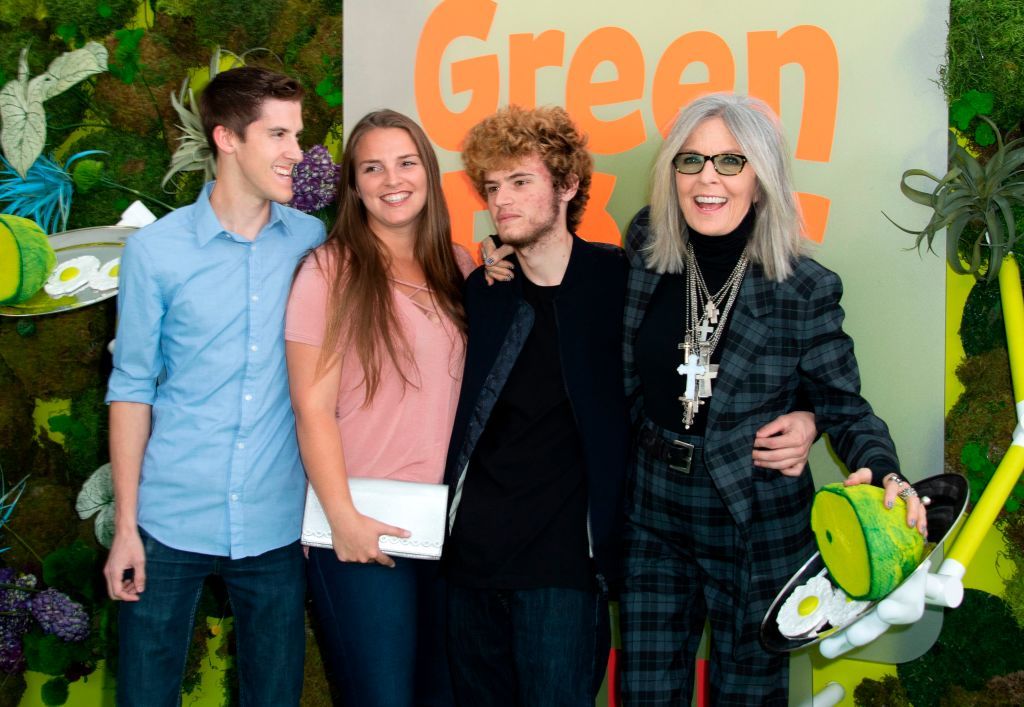 Diane Keaton with her daughter Dexter Keaton, son Duke Keaton, and a guest at the season 1 premiere of "Green Eggs and Ham" on November 3, 2019, in Hollywood, California. | Source: Valerie Macon/AFP/Getty Images
At the age of 50, Keaton adopted a baby girl named Dexter in 1996, and in 2001, she welcomed a son, Duke. The star became a parent and raised her children as a single woman!
The actress [Diane Keaton] thought those who had someone to love were fortunate because relationships were hard.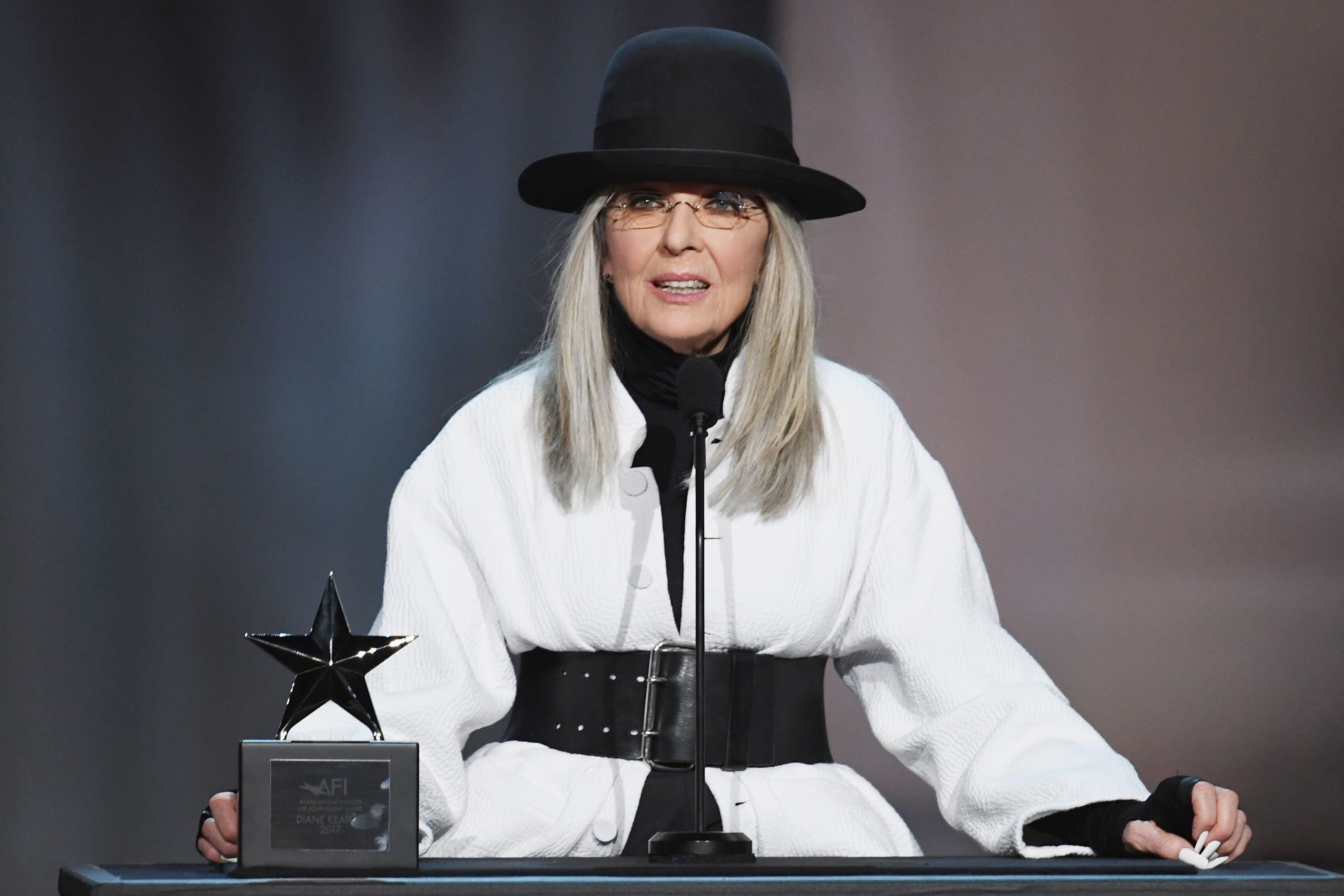 Diane Keaton at the American Film Institute's 45th Life Achievement Award Gala Tribute to her on June 8, 2017, in Hollywood, California. | Source: Kevin Winter/Getty Images
In 2008, the star revealed why she'd become a mother so late in life, explaining how she'd wanted to be in a "strong and substantive" relationship before becoming a parent. However, never getting married made that impossible, with the star adding:
"I didn't think that I was ever going to be prepared to be a mother."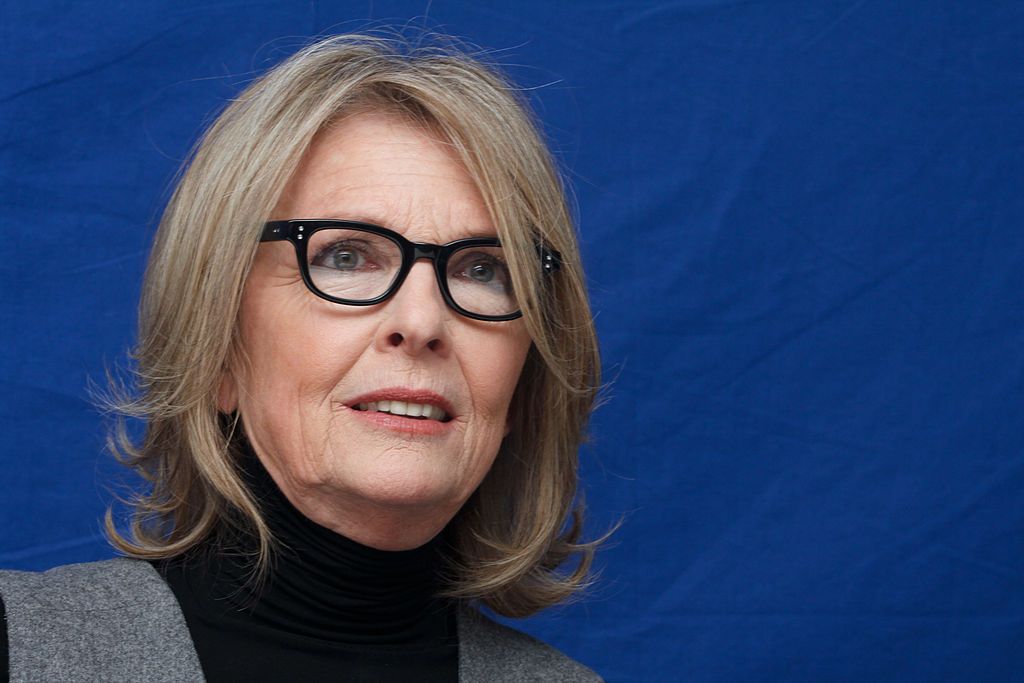 Diane Keaton in a photo during a portrait session at The Waldorf Towers in New York City on November 7, 2010. | Source: Munawar Hosain/Fotos International/Getty Images
Becoming a mother was an urgent matter that she couldn't ignore, and she found herself plunging into it on her own. The actress revealed she'd been thinking about motherhood for quite some time.
Keaton once admitted to Film Monthly how becoming a mother changed her completely. The Oscar winner said the experience was humbling, and it put her in her place because it forced her to address issues she claimed to believe in.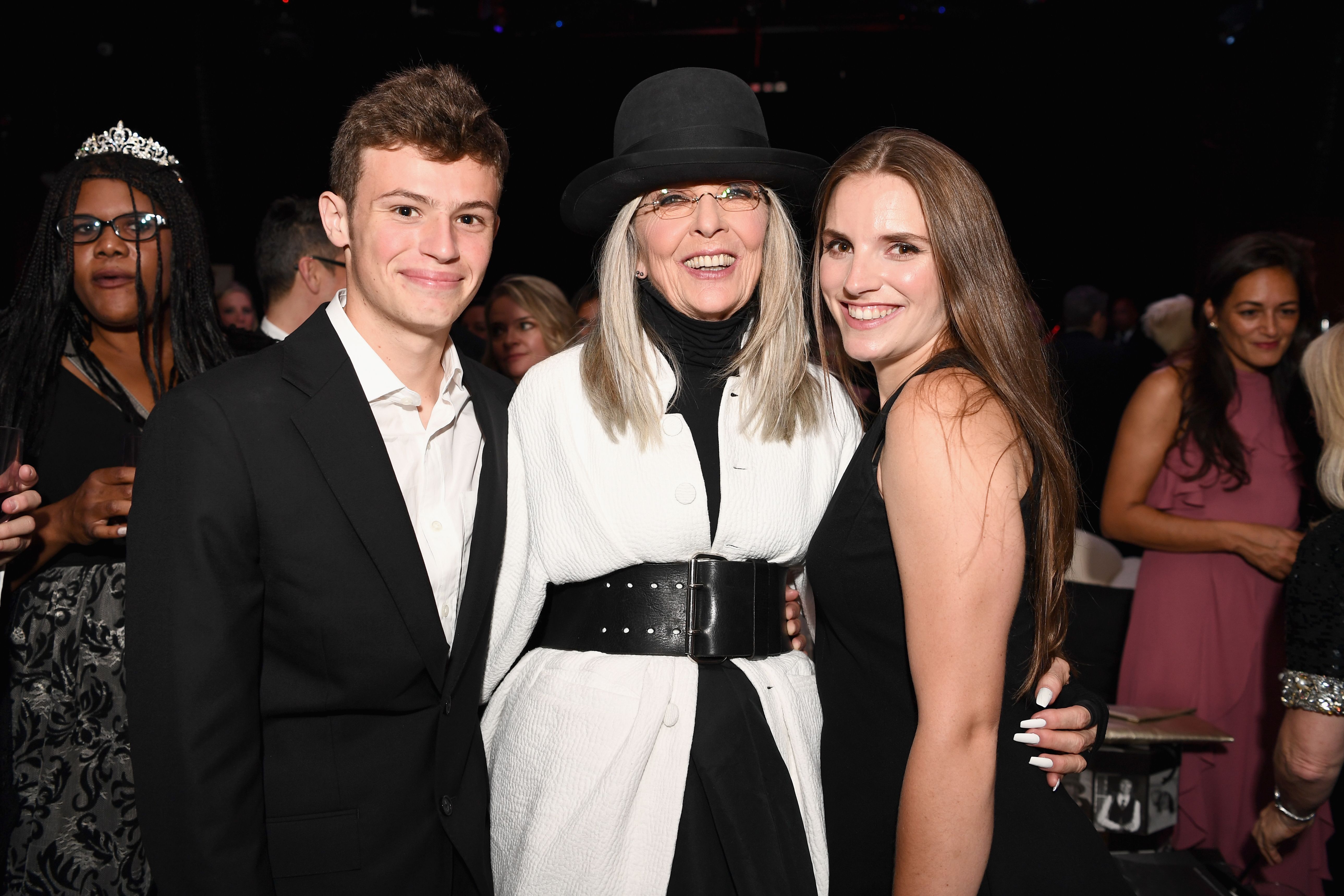 Duke, Diane, and Dexter Keaton at the after-party for American Film Institute's 45th Life Achievement Award Gala Tribute to the actress on June 8, 2017, in Hollywood, California. | Source: Emma McIntyre/Getty Images
However, Keaton did admit that it might have been better for her to have been in a relationship before becoming her mother. The star explained her change of mind, stating:
"As a parent, I provide all I can, but I think in the best possible scenario you need to have a man."
The actress thought those who had someone to love were fortunate because relationships were complicated. The star once revealed that she didn't feel she needed a man because the loves of her life were her mother and children, adding:
"Don't get me wrong, I love men ... [but] I have kids and my work. That's fine with me."
Keaton also noted how her whole life was structured in a way that probably became the cause for her not marrying. She said it was visible in how she first responded to boys when growing up and then men.
Please fill in your e-mail so we can share with you our top stories!