Getty Images
Al Roker & Deborah Roberts 'Made a Commitment' to Each Other —They Have Been Married for 26 Years
Al Roker and Deborah Roberts planned on being just friends, but after a kind gesture from the former, the pair started dating. They have been married for 26 years now, and amid several disagreements, they have kept their promise to focus on their marriage.
Al Roker and Deborah Roberts are accomplished journalists and memoir authors. They have worked passionately and have given their best despite working for rival networks.
As of 2017, Roberts was an award-winning correspondent with ABC News and a regular reporter on "Good Morning America," "World News Tonight," and "Nightline."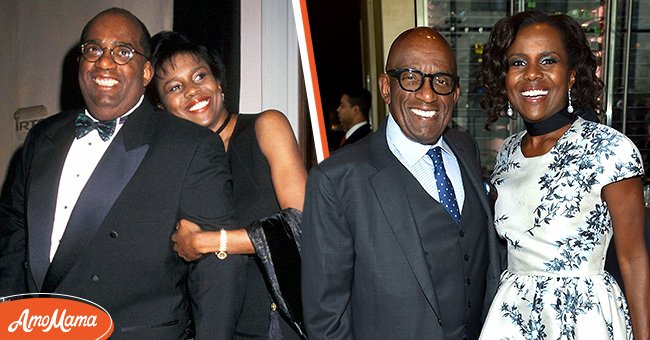 Pictures of Al Roker and his wife Deborah Roberts | Source: Getty Images
She graduated from the University of Georgia in 1982 and began her career that same year at WTVM-TV, Columbus. She started working with NBC News as a general assignment correspondent eight years later. She worked with the network for years before moving on to ABC.
On the other hand, AL Roker worked as a broadcaster for NBC Network. He is also a weather presenter, author, and the current weather anchor on NBC's Today.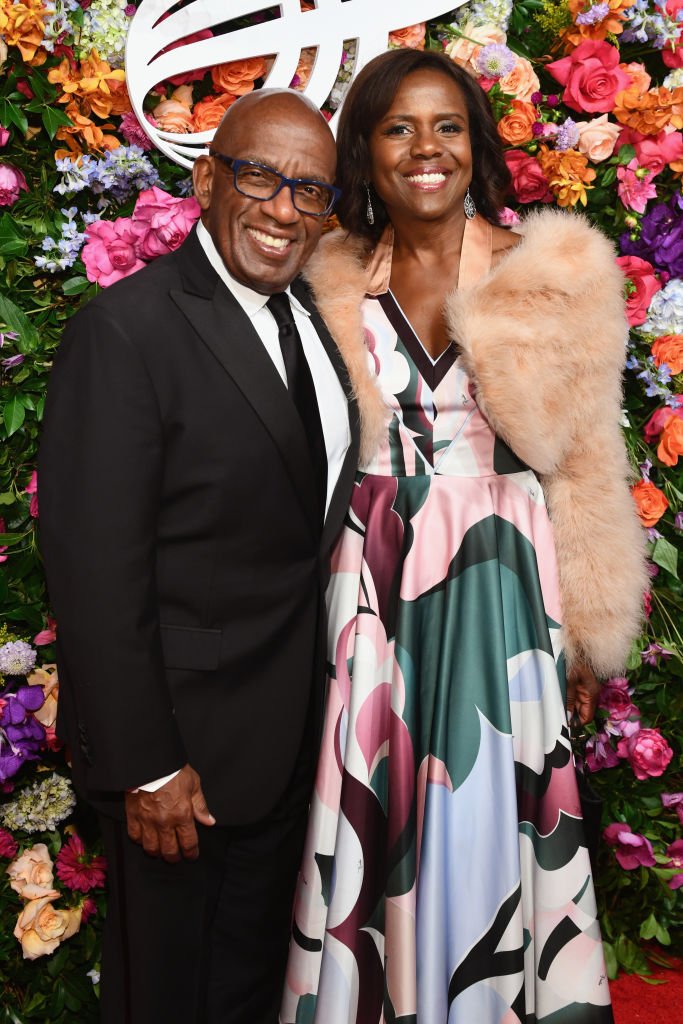 Al Roker and Deborah Roberts attend the American Theatre Wing Centennial Gala at Cipriani 42nd Street on September 24, 2018 in New York City | Source: Getty Images.
Apart from being television personalities, the duo is married. They have been married for more than two decades and remain an inspiration to many young couples.
The pair first crossed paths when Roberts visited the NBC studios where her husband already worked. She was not looking to settle down, so the duo began to relate on a platonic level. However, their friendship blossomed into intimacy in due time, and the rest is history.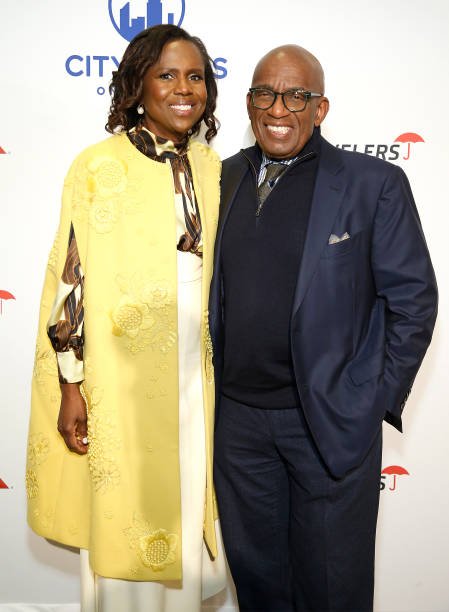 Deborah Roberts and Al Roker attend Citymeals On Wheels' 34th Annual Power Lunch at The Plaza Hotel on November 18, 2021 in New York City | Source: Getty Images
The pair have often been open around their relationship, especially how they started dating. During an interview on the "The Kelly Clarkson Show," Al Roker revealed that initially, Roberts wanted them to maintain their platonic relationship.
They were so comfortable as friends that she allowed the NBC broadcaster access to her apartment while she was away.
Once when Roberts was covering an event for weeks, she asked Al Roker to look after her apartment. When he entered the building, he noticed her fridge was empty. Al Roker also saw that Roberts had not used her oven.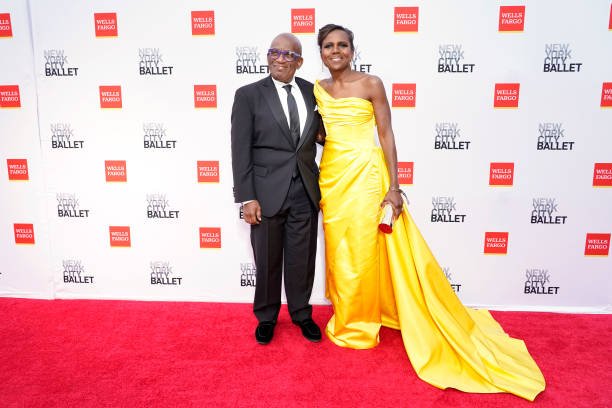 Al Roker and Deborah Roberts attend New York City Ballet's 2021 Fall Fashion Gala at Lincoln Center Plaza on September 30, 2021 in New York City | Source: Getty Images
So, Al Roker performed a kind gesture. He stocked up her pantry and fridge and left some flowers and a note, "Welcome Home." When Roberts returned, she was stunned. She described Al Roker's gesture as very touching.
"It was like, what is this guy trying to do? It was a gradual thing after that. He would ask me out, and we would go to dinner or maybe lunch, but I was dating other people," Roberts added.
Irrespective of her relationship status, Roberts finally accepted Al Roker's request, and one week later, his lovely act landed him his first date with his wife.
AL PROMISED TO PROPOSE BEFORE GROUNDHOG DAY
After their first date, AL Roker and Roberts officially started dating. The couple dated for two years, after which the ABC broadcaster grew worrisome about them not being engaged.
So, Roberts took the bulls by the horn and asked her husband when he would pop the question. Replying to her question, AL Roker said: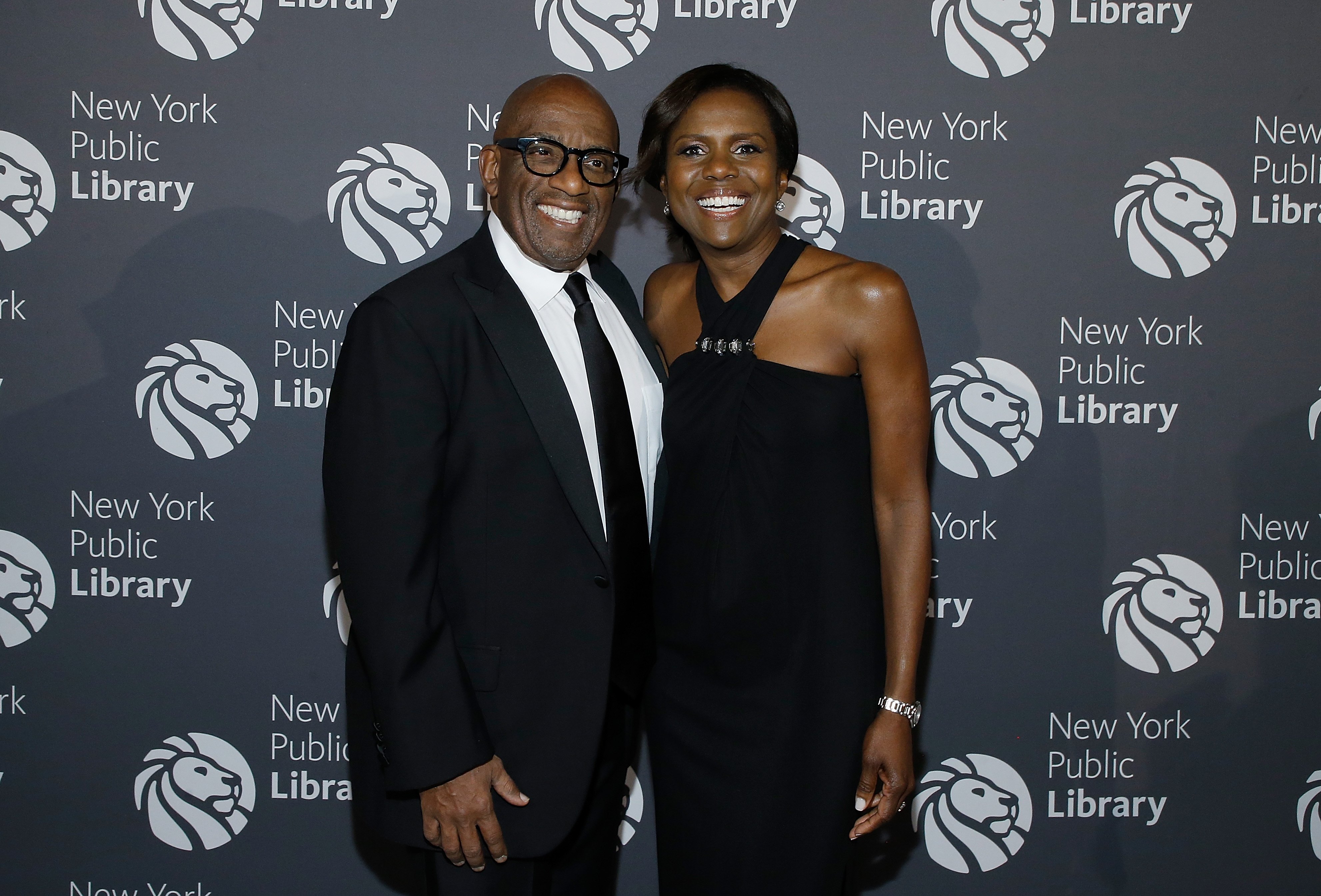 Al Roker and Deborah Roberts attends the New York Public Library 2017 Library Lions Gala at the New York Public Library at the Stephen A. Schwarzman Building on November 6, 2017 in New York City | Source: Getty Images
Indeed, the journalist kept to his words and proposed to Roberts On January 1, 1994. On September 16, 1995, the couple tied the knot at the St. Thomas Episcopal Church in New York in a ceremony officiated by The Rev. John Andrew.
The couple had some celebrities in attendance, including Katie Couric and Barbara Walters. After their wedding, the lovebirds committed to being devoted to their marriage, no matter the difficulties, and to date, they have stuck with their loyalty.
ROBERTS' THOUGHTS ON GETTING PREGNANT DESPITE HER AGE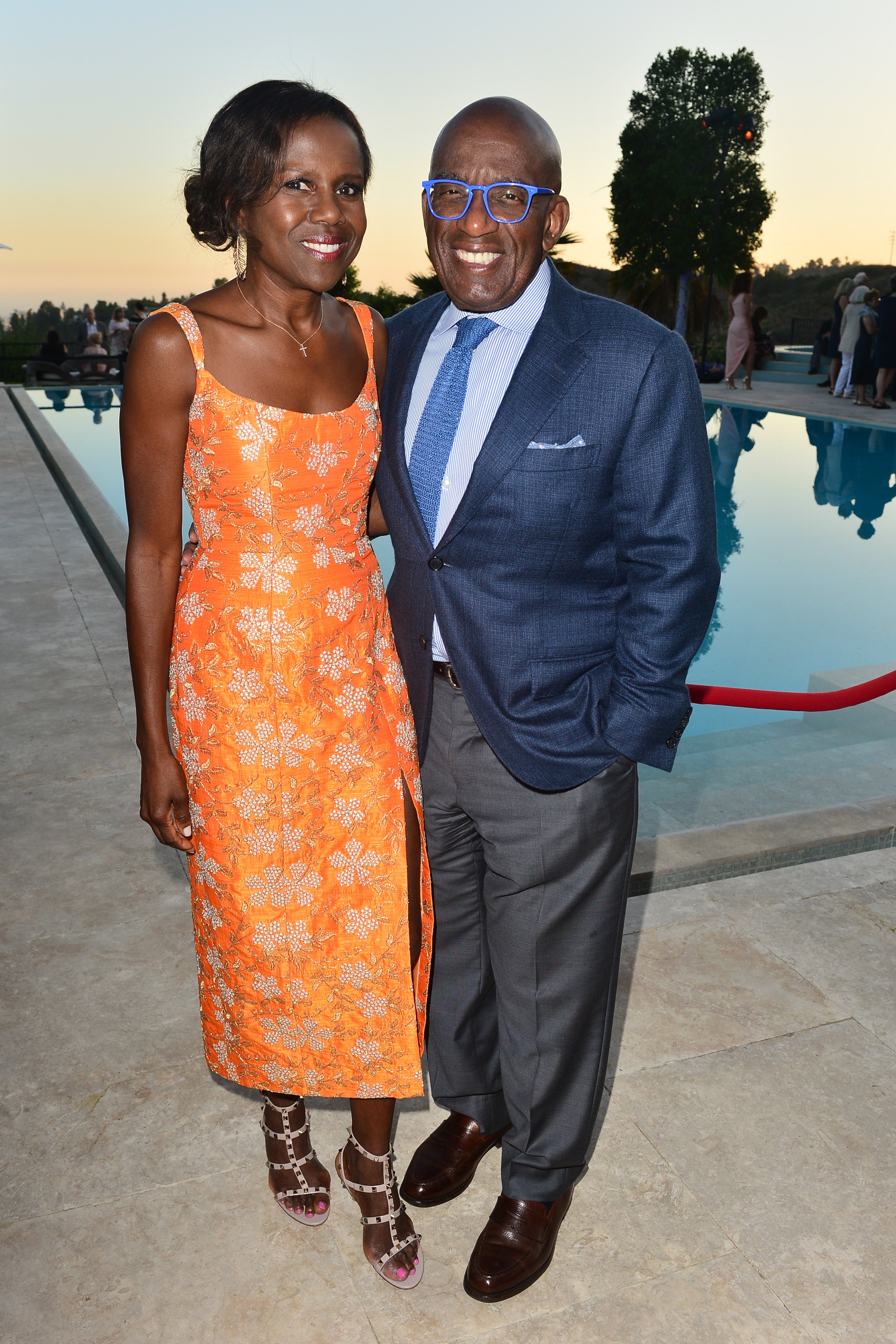 Deborah Roberts and Al Roker attend Hallmark Channel and Hallmark Movies & Mysteries Summer 2019 TCA Press Tour Event - Cocktail Reception at Private Residence on July 26, 2019 in Beverly Hills, California | Source: Getty Images
Within a year of the journalists' union, Roberts fell pregnant. When Al Roker and his wife found out, it was surreal. During an interview, the latter confessed that she was in her mid-thirties when she married her husband.
Roberts believed that she and Al Roker would have to try very hard to have a child. Thankfully, she got pregnant without any issues, and the couple was ecstatic. According to People, they welcomed their first child, Leila, on November 17, 1998.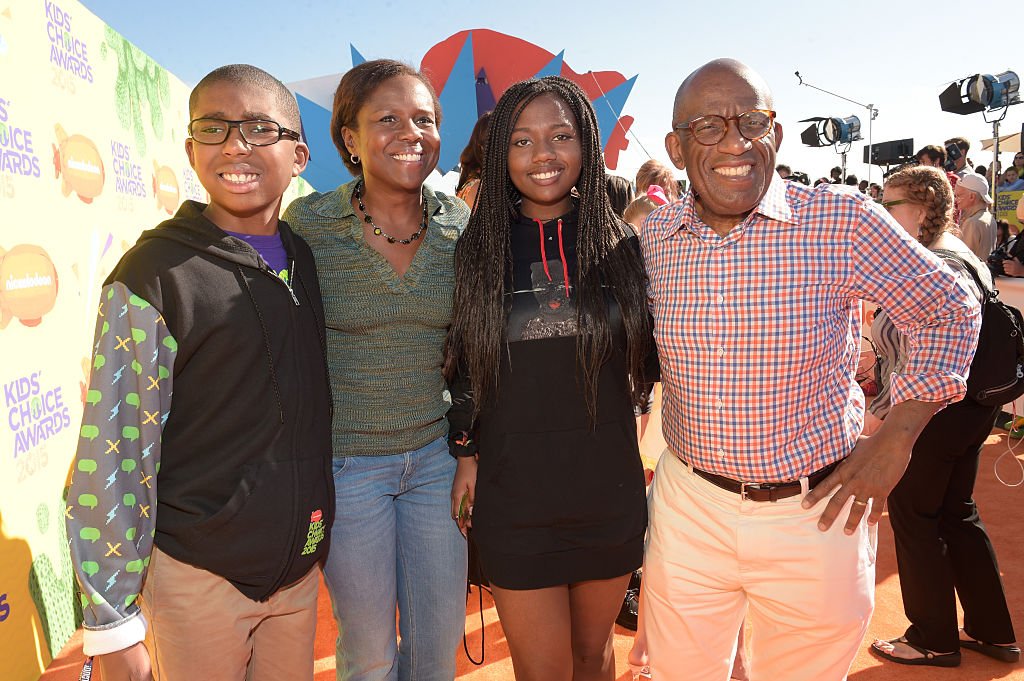 Al Roker with Nicholas Albert Roker, Deborah Roberts, and Leila Roker attend Nickelodeon's 28th Annual Kids' Choice Awards held at The Forum on March 28, 2015 in Inglewood, California | Source: Getty Images
Nick, Al Roker, and Roberts's second child were born on July 18, 2002. A few years after the boy was born, he began experiencing developmental problems. Nick could not talk or walk, and he had deficient body core musculature.
However, with the help of his parents and Therapist Lori Rothman, the boy overcame his challenges and lived a normal life.
AL AND DEBORAH KNOW HOW TO DEAL WITH DISAGREEMENTS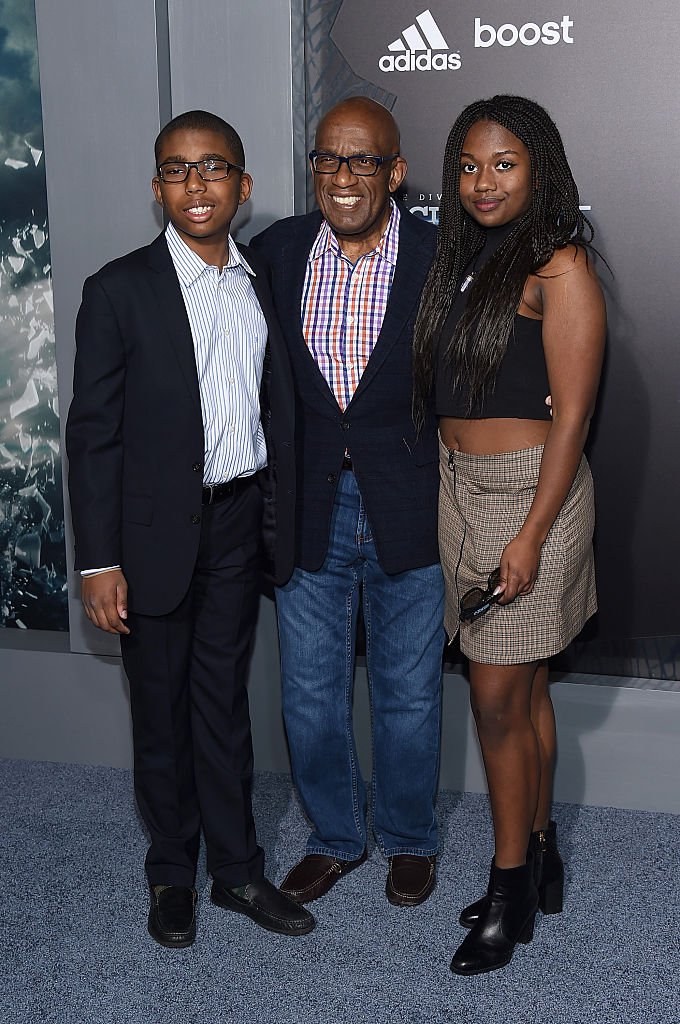 Nicholas Albert Roker, Al Roker and Leila Roker attend the "Divergent Series: Insurgent" New York Premiere at the Ziegfeld Theatre in New York City | Source: Getty Images
Al Roker and Roberts have been married for 26 years, and although their union seems perfect, it is not void of disagreements like every other marriage.
The long-time couple has repeatedly spoken about their relationship, including how their marriage experiences glitches due to the different decisions that include career, parenthood, health, and commitment.
After spending almost three decades together, the couple agreed that deciding to be intentional has edged them on that long. During the chat session on the "The Kelly Clarkson Show," Al Roker explained that he is sensitive.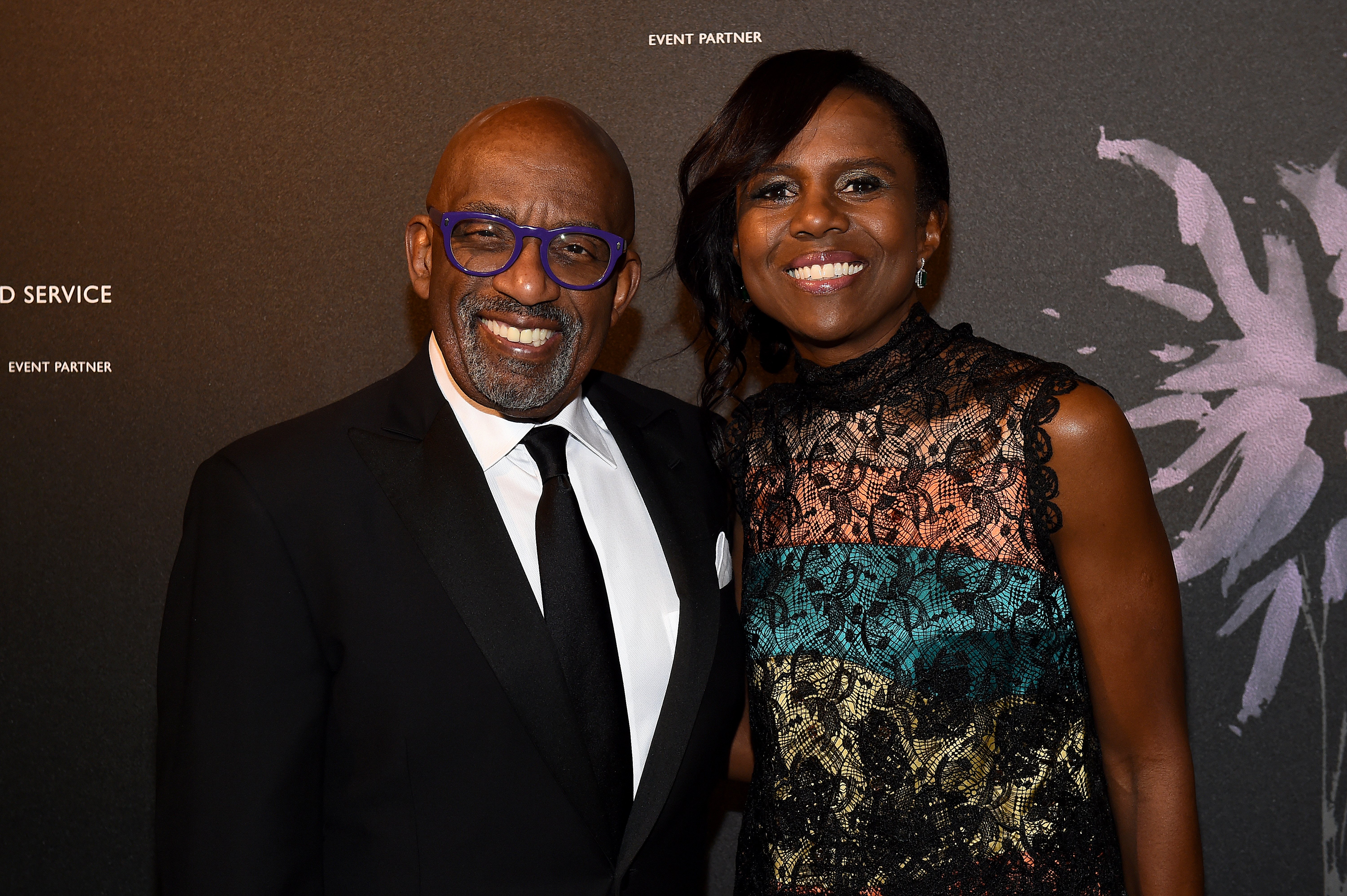 Al Roker and Deborah Roberts attend the Fourth Annual Berggruen Prize Gala celebrating 2019 Laureate Supreme Court Justice Ruth Bader Ginsburg in New York City on December 16, 2019 in New York City | Source: Getty Images
When an argument ensues, he is one to keep it close in his mind. Speaking to host Kelly Clarkson, the journalist noted, "I'm very thin-skinned. I'm a bit of a baby."
Despite his sensitivity, Al Roker admitted that his wife always had a way of helping to sort out the disagreement. She would ask what the matter was, and in the end, they would talk through the issue, eventually solving it.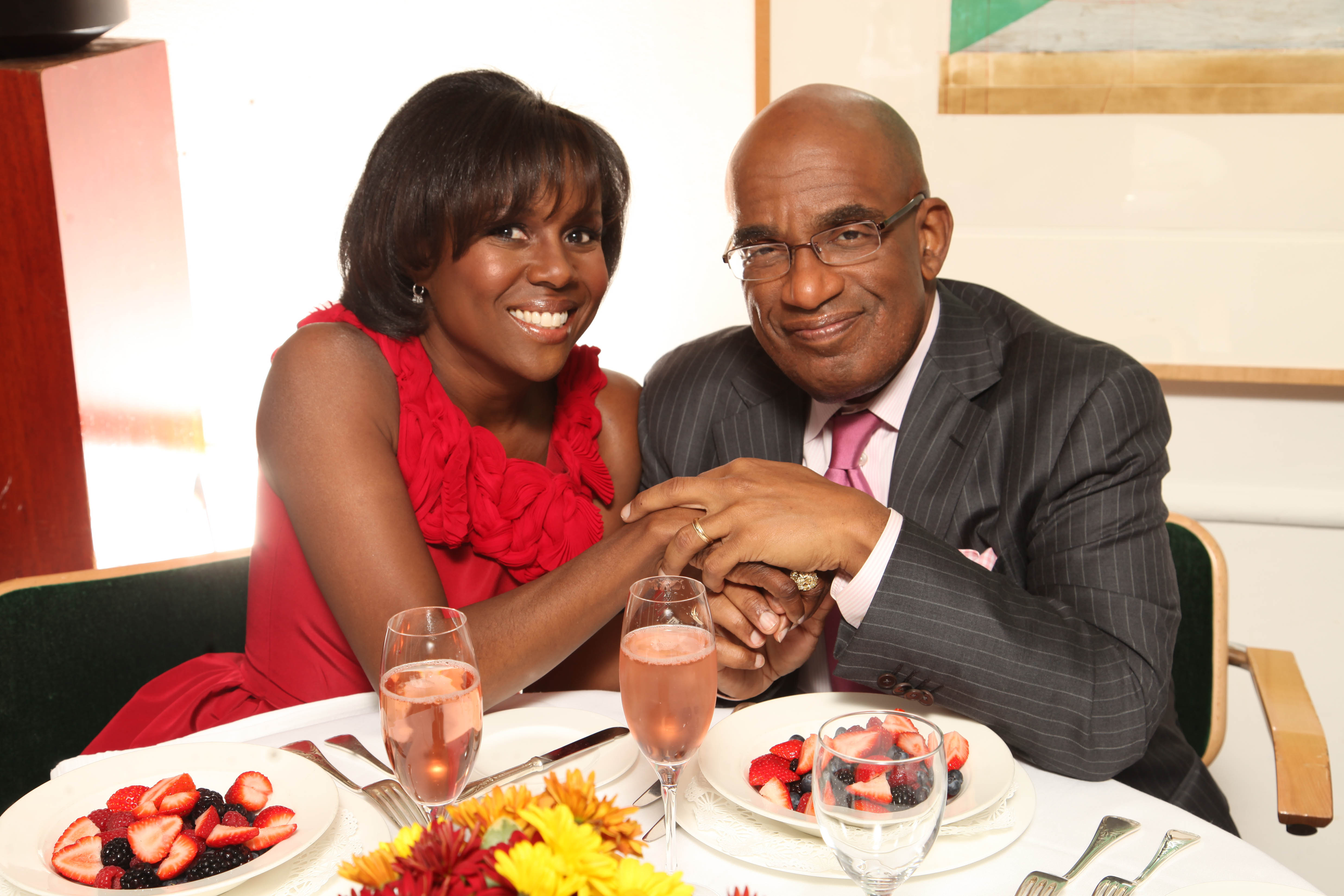 Deborah Roberts and her husband Al Roker in New York, 2010 | Source: Getty Images
So, the secret to their long-lasting marriage is constant communication. Al Roker and Roberts confirmed this in their book "Been There, Done That: Family Wisdom For Modern Times."
The couple has understood that for a marriage to be successful, both parties will have to learn to clarify what they want and take the time to listen to solve a multitude of problems and misunderstandings. Hopefully, the lovebirds will celebrate more anniversaries together and continue to encourage others with their union.
Please fill in your e-mail so we can share with you our top stories!