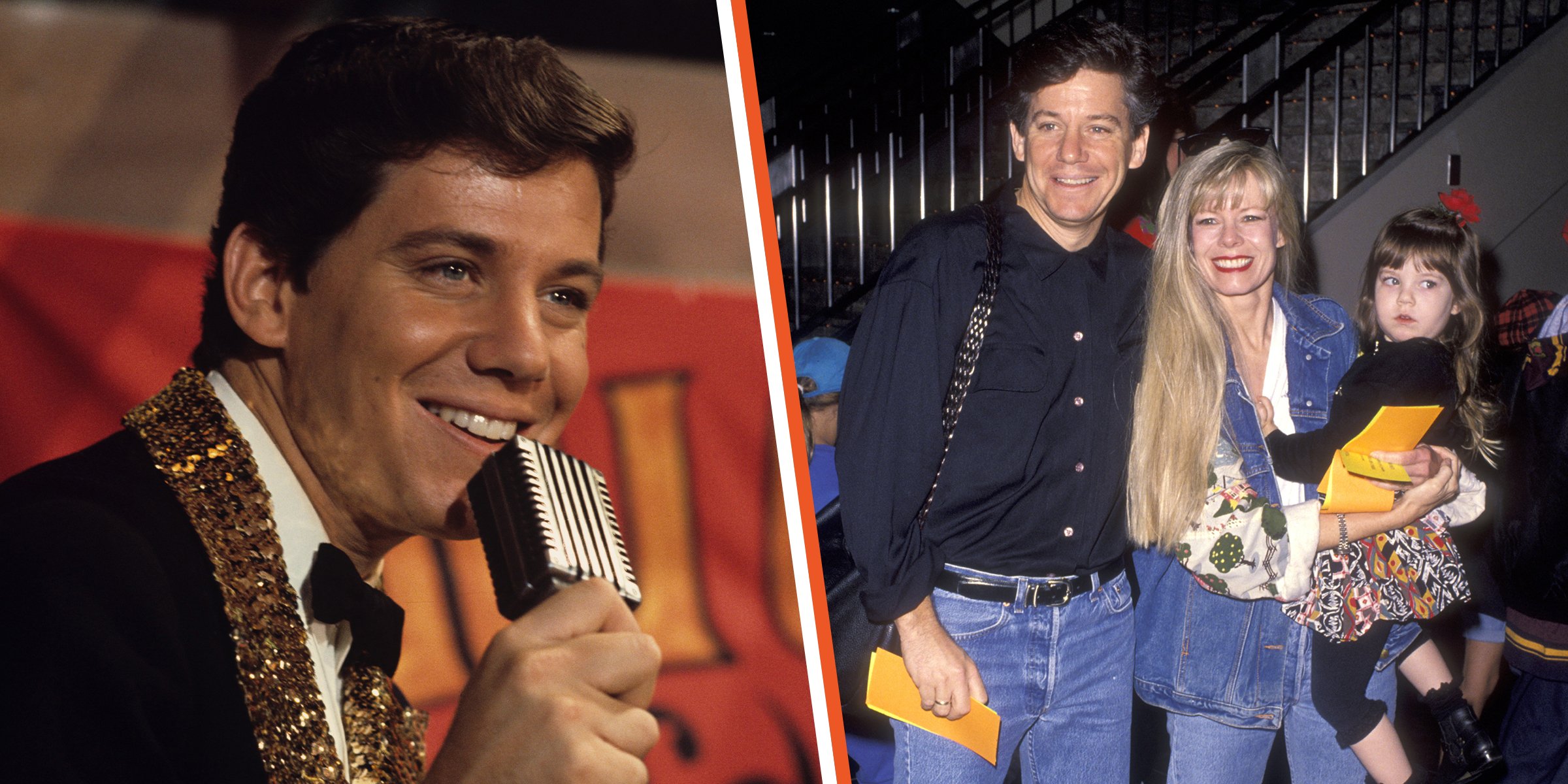 Getty Images
Anson Williams Filed for Divorce from Wife of 30 Years & Mom of His 4 Kids Twice⁠ — Inside His Relationships
Anson Williams made his way to the limelight after featuring in the hit series "Happy Days." However, the actor's life and relationships since the series have been dramatic.
Anson Williams, who played Potsie in the classic 1970s sitcom "Happy Days," married his on-screen sweetheart, Lorrie Mahaffey, who played Jennifer in the series.
The lovebirds' chemistry reached its peak during their appearance in an episode titled "Potsie Gets Pinned." Still, many viewers did not know that Williams and Mahaffey had been dating for several months before that famous episode.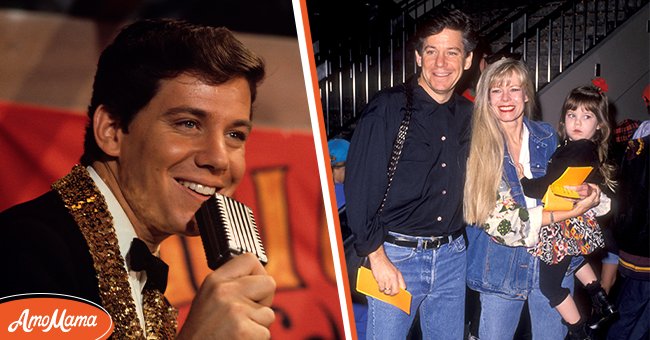 [Left] Anson Williams on "Happy Days" set; [Right] Actor Anson Williams, wife Jackie Gerken, and daughter Hannah Williams attend the 'Cop and 1/2 ' Universal City Premiere on March 28, 1993 | Source: Getty Images
The young couple fell in love a year and a half before their famous episode together. Williams said they realized they were meant for each other when he met Mahaffey performing in one of the Opryland variety shows in Nashville.
She introduced herself to the young actor, and they clicked immediately. Williams then convinced "Happy Days" producers of Mahaffey's talents. At the time, she was a part of the singing group "Pop! Goes the Country" and was already a fan favorite.
Mahaffey later appeared in six episodes of "Happy Days," playing Williams' girlfriend on the show and enjoying a thriving relationship with him in real life. Their combined star power was a big part of the show's fame.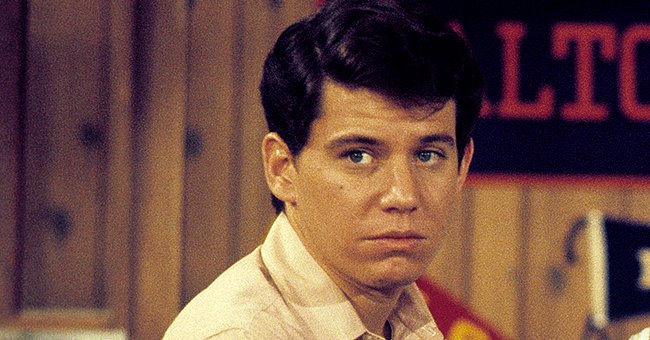 Anson Williams in an episode of "Happy Days" circa 1975 | Source: Getty Images
Fans also welcomed having two of their key stars in an off-screen romance. "Happy Days" fans surprised the young couple with tons of letters after their famous episode aired in 1978.
The couple got married in 1978, and Mahaffey said she was convinced their marriage wouldn't put an end to her rising career. Their love was featured in a People article in that same year. But despite the promise surrounding their romance, the duo divorced in 1986, after years together.
Before divorcing, Williams and Mahaffey used their fame as a couple to its full potential. They got their own TV special in 1981, titled "Anson' n' Lorrie." The show became popular and had a wide viewer base. A New York Times piece acknowledged that "their marriage is a key element in the act."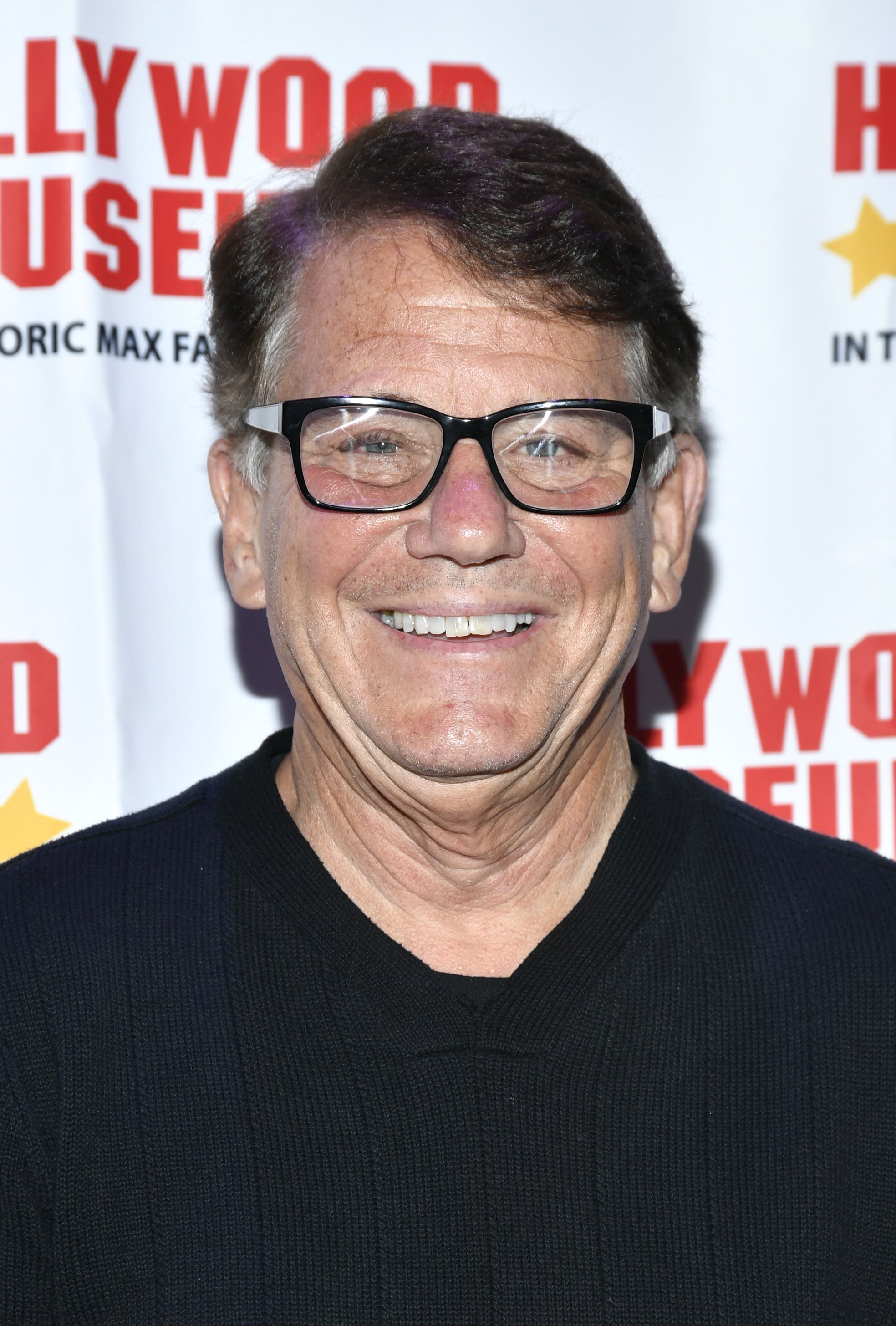 Anson Williams at a pre-Veterans Day tribute signing for the book "Dear Bob: Bob Hope's Wartime Correspondence with the G.I.s of World War II" on November 4, 2021 | Source: Getty Images
The former couple, who welcomed daughter Hannah Lily during their marriage, continued working on different shows after their divorce. Williams was nominated for a Golden Globe for best supporting actor for "Happy Days." The famous sitcom ended in 1984, after several years running.
The movie veteran then transitioned to directing and has several top shows to his credit, including "Melrose Place," "Beverly Hills, 90210," "Sabrina the Teenage Witch," "Lizzie McGuire," and "The Secret Life of the American Teenager." Aside from his career, Williams did not stay single for long after his divorce from Mahaffey.
WILLIAMS WAS MARRIED FOR 30 YEARS BEFORE DIVORCE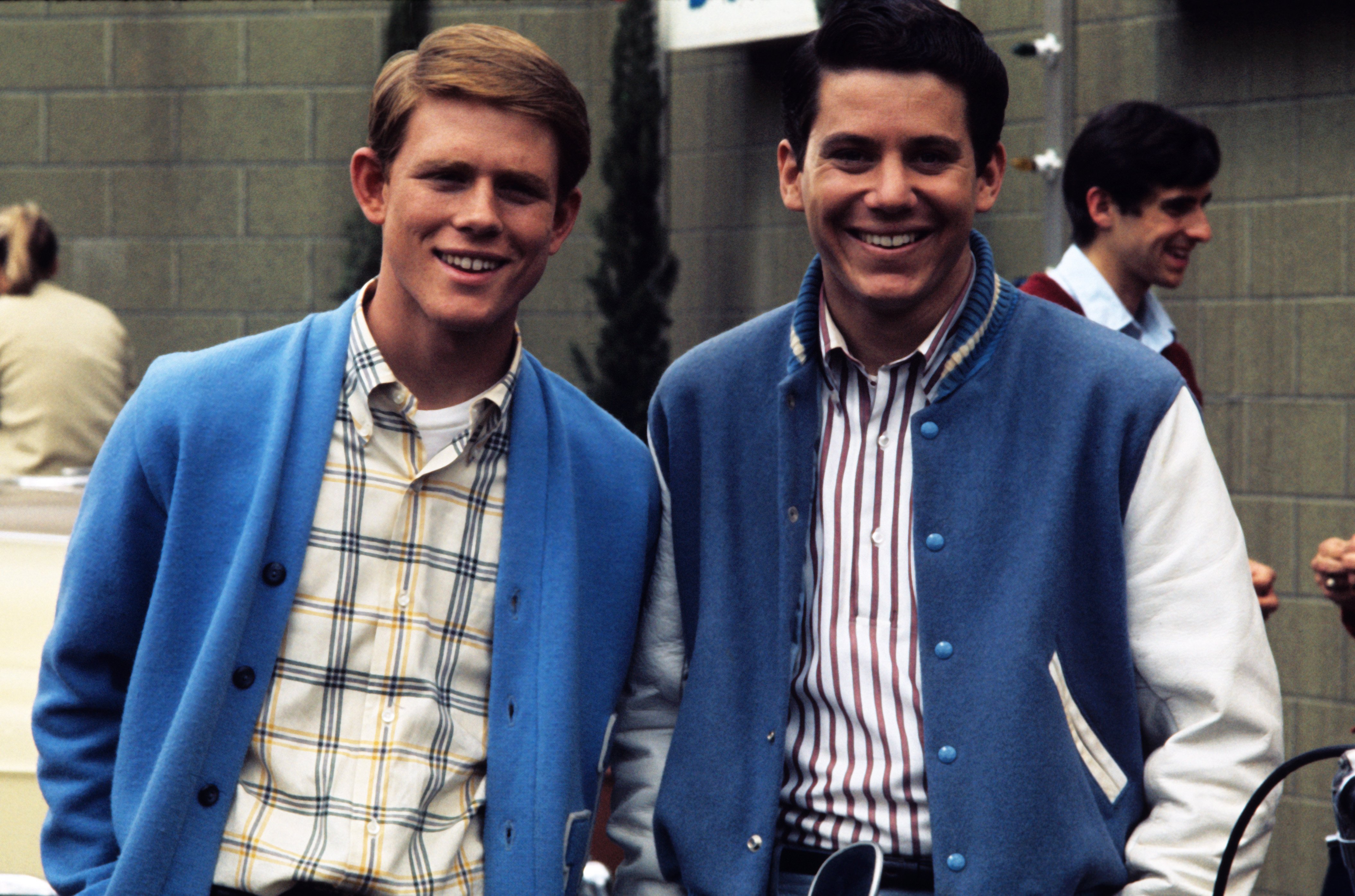 Ron Howard and Anson Williams in the episode "Be the First on Your Block" on "Happy Days" | Source: Getty Images
Williams met and married Jackie Gerken two years after his divorce from Mahaffey. Their marriage lasted for thirty years, and they shared three children, Olivia, Gabriella Rose, and Stella Rayne.
Life looked blissful for the couple, and they kept things together for several decades until Williams filed for divorce in 2019. He soon withdrew his filing, adding that they both agreed to live separate lives but stick together for their kids.
But, less than ten months later, the 72-year-old actor filed for divorce, citing irreconcilable differences. The "Happy Days" star told TMZ, "When I canceled the divorce filing in September, we agreed for the sake of the children to remain apart and to lead separate lives."
Williams added, "However, even that arrangement didn't work, and our status needed to be clarified with a decree of divorce." Close sources said the estranged couple found it hard to see eye to eye, especially as Williams battled with his health.
WILLIAMS' BATTLE WITH CANCER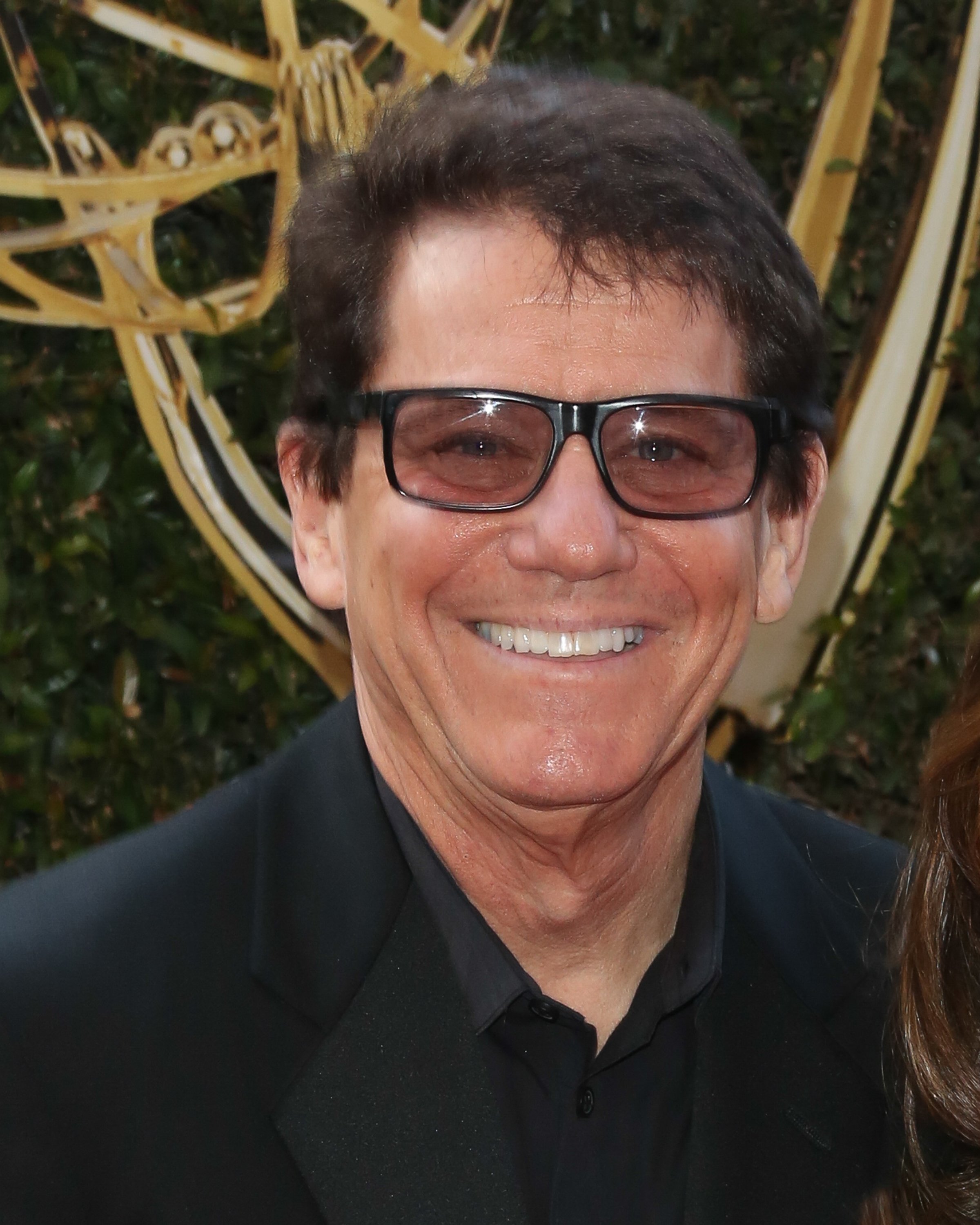 Anson Williams at the 2016 Daytime Creative Arts Emmy Awards on April 29, 2016, in Los Angeles | Source: Getty Images
Williams' life was turned around in 2016 after he was diagnosed with stage 2 colon cancer. The actor described his battle with the disease as the most challenging time, giving him a new perspective on life.
The actor-turned-director went through two surgeries and spent several weeks in the hospital. Willams told Closer Weekly that battling cancer taught him his life's purpose and left him with a stronger resolve to focus on what matters the most.
Williams said of his health-scare, "It was the wake-up call I needed. I needed to reprioritize my life. It actually became beneficial for me in that I became so much stronger about what I believe in."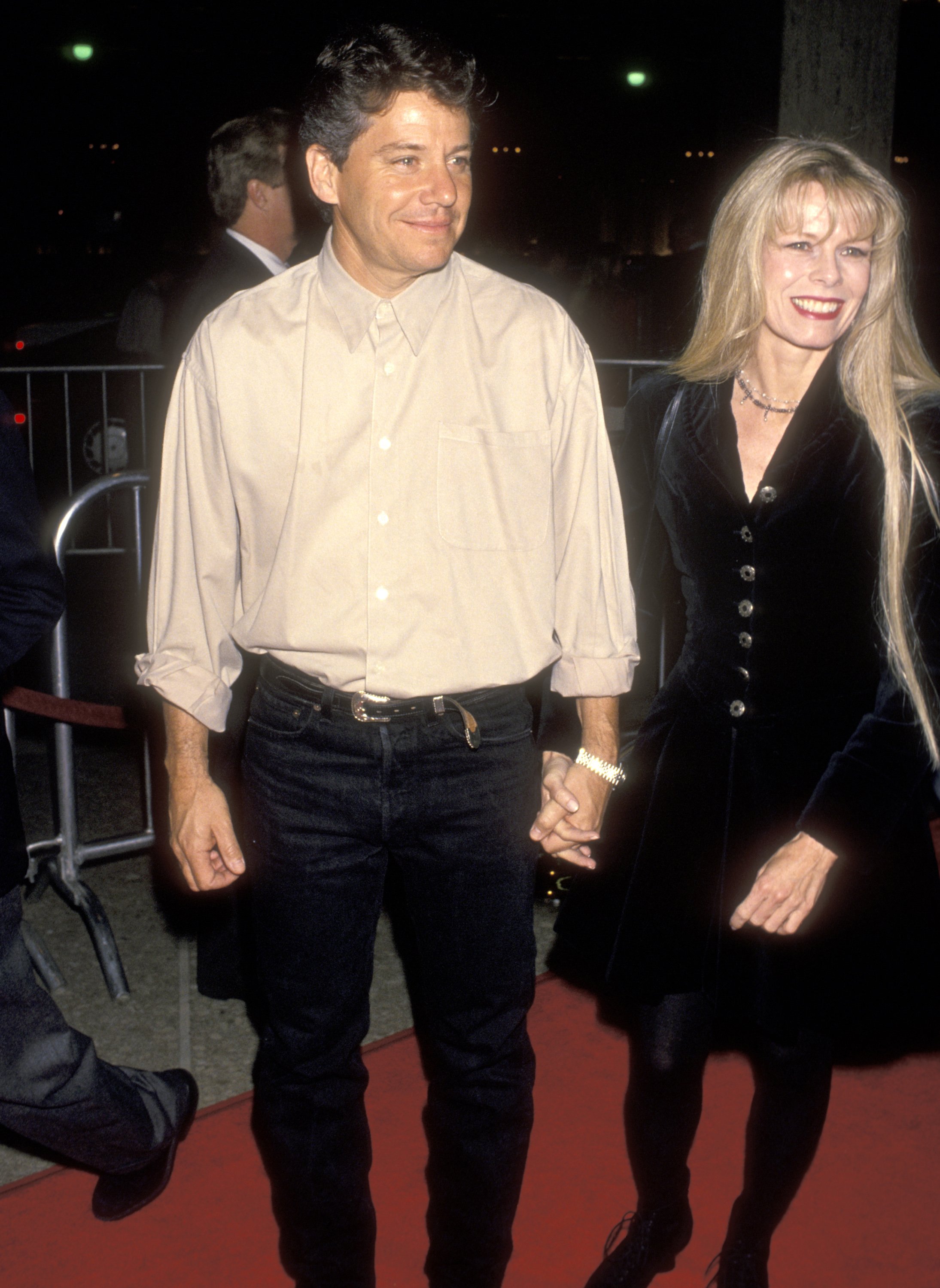 Anson Williams and Jackie Gerken attending the premiere of 'The Paper' on March 16, 1994 in California | Source: Getty Images
Williams added that being sick made him realize how deeply he appreciated his family and showed him how he should go on living the rest of his life. In addition, the Hollywood icon recalled going around the hospital to try to make other patients laugh using his famous acting skills.
Since leaving the hospital, Williams has made it a priority to help others going through the same ordeal. The actor frequently shares his cancer battle story to encourage those fighting the disease.
Williams' battle with cancer was not the first time he's had to fight for his life. The actor has had some near-death experiences in the past.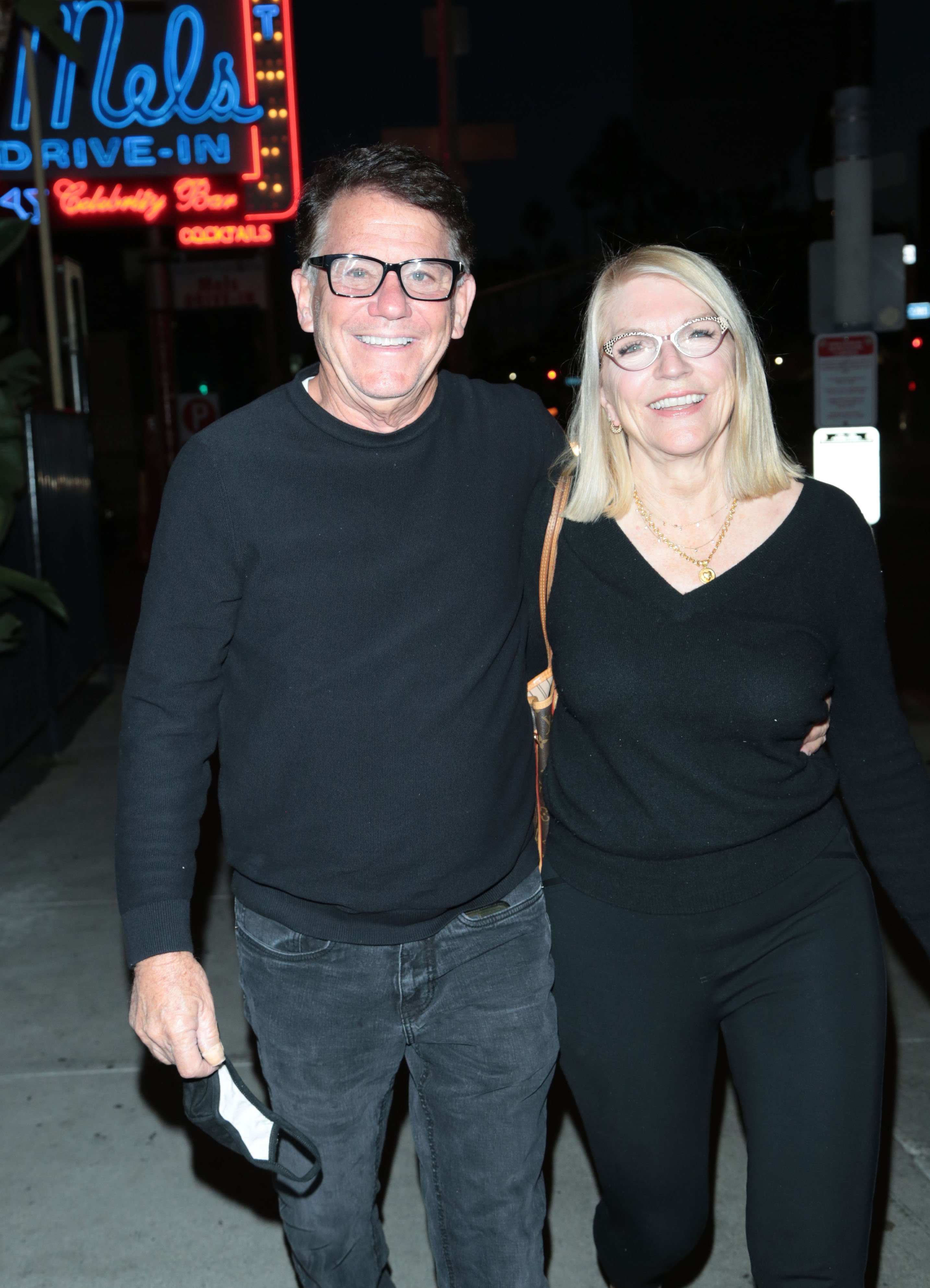 Anson Williams and Jackie Gerken sighted in Los Angeles on October 20, 2021 | Source: Getty Images
The "The Secret Life of the American Teenager" star once recalled falling asleep at the wheel due to dehydration. Wiliams had gone for a shoot close to a desert on a hot day. He told Fox News,
"I ended up bouncing around in the [California] desert. I'm so lucky to be alive."
Williams' scary experience led to the invention of a life-saving product. The actor contacted his famous uncle, Dr. Henry Heimlich, who invented the Heimlich maneuver, who then informed Williams about using lemon to stay alert while at the wheel.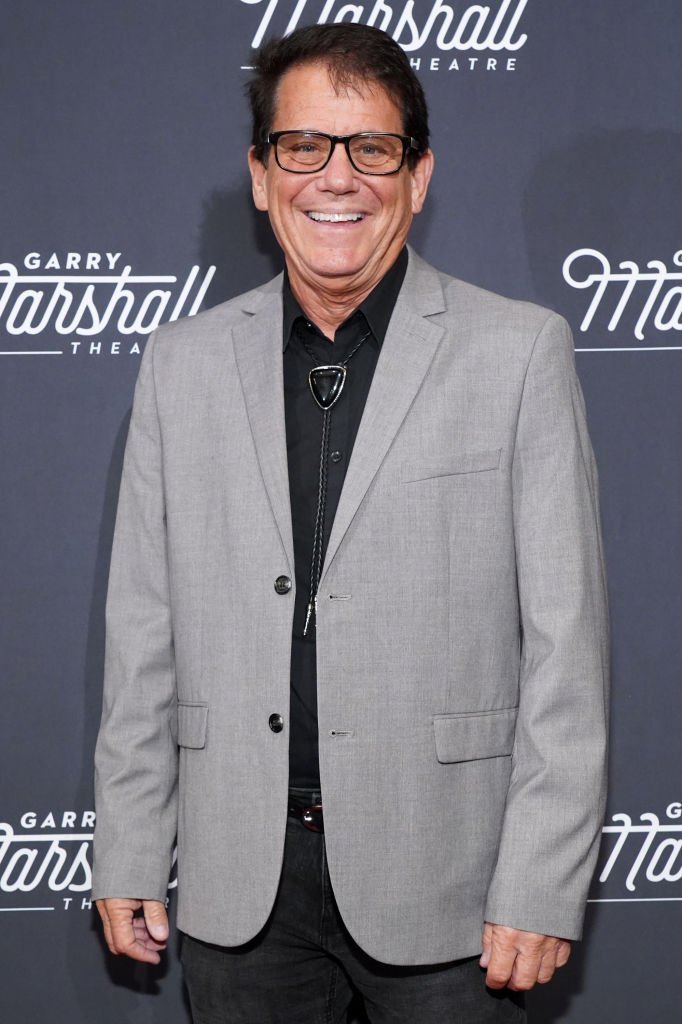 Anson Williams on attends Garry Marshall Theatre's 3rd Annual Founder's Gala Honoring Original "Happy Days" Cast at The Jonathan Club on November 13, 2019. | Source: Getty Images
Dr. Heimlich used lemons to fight off sleep as the rapid acid rush and sour flavor generates an adrenaline rush, making people more attentive. Williams started developing his caffeine-free Alert Drops in 2015 and launched it in 2017.
Williams and his business partner, JoAnna Connel, decided to reproduce lemons in the form of spray drops when they recognized that sleepy driving was a bigger problem than driving under the influence of alcohol or narcotics.
The Hollywood icon credits his uncle, Dr. Heimlich, who passed on in 2016, and his near-death experiences with giving him the resolve to contribute to making life better for the world.
Please fill in your e-mail so we can share with you our top stories!