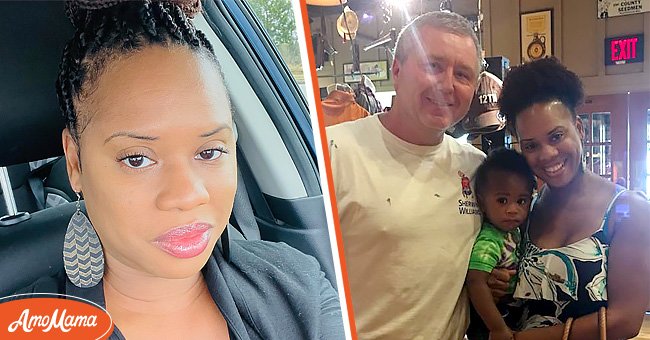 facebook.com/nyeshans
Stranger Comes up to Black Woman and Her Kid in a Cafe with Tears in His Eyes
A woman took to her Facebook to share the touching story of a teary-eyed stranger who paid her bills and left her with comforting words amidst racial tension.
The fight for racial equality has been fierce, but many stories of hope and lovely moments show that some hearts are simply golden. For example, Nyesha Wingate took to her Facebook to share a sweet story involving a stranger she met at a cafe.
Wingate had gone to Cracker Barrell for a meal with her son when the waiter informed her that someone had paid for her meal. Surprised, she saw a teary-eyed gentleman approaching her table.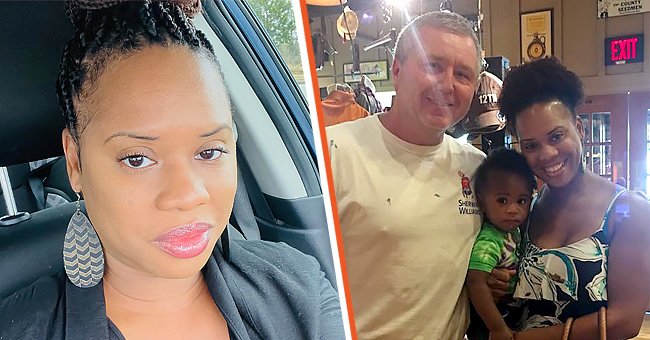 [Left] A selfie of Nyesha Wingate in car.[Right] Nyesha Wingate and her son with the stranger who paid for their meal. | Source: facebook.com/nyeshans
According to her Facebook post, the man she identified as Al said: "We really have to get overall this tension in America, and I have been looking for ways to put it into action!"
The duo then shared a warm hug, cherishing the moment of kindness. Wingate stated that she enjoyed his presence more than the meal he paid for. The post gathered thousands of shares and some comments.
Some users who read the touching story confessed that it inspired them to show acts of kindness to people, while others said the story gave them hope in humanity despite the stories and incidents of hate.
WHITE MOM CAN'T STYLE BLACK DAUGHTER'S HAIR
Wingate's story is one of the many cases of people showing love and kindness to others irrespective of the seeming racial barriers. Here's the story of black moms reaching out to a confused white mom.
Stephanie Hollifield often felt like a failed mom for not being able to style her 2-year-old adopted daughter, Haley's hair. Hollifield is white, but her little one is black, and the heartbroken mom knows nothing about caring for a black child's hair.
Hollifield took to her Facebook to bear her guilt. She called herself a clueless white mom and asked her black friends for any tips on how she could best take care of Haley.
The Georgia mom received a wave of support from other moms who felt touched by her vulnerabilities and willingness to put herself and her toddler out there despite the presence of online trolls.
Strangers swung into action and began to recommend hair products they thought worked better for black girls. Some others tagged their friends in the post. Each mom had the back of another mom.
Monica Hunter, a black mom and one of the readers who lived nearby, took things a step further and offered to visit Hollifield and give her a step-by-step tutorial on grooming her daughter's hair.
Hollifield said she was skeptical at first but accepted Hunter's offer and invited her to her house. Hunter then styled Haley's hair and showed Hollified which products and combs worked best for textured hair.
Hollifield offered the kind neighbor money for her help, but Hunter declined and instead accepted the offer of friendship. Hollifield told USA TODAY of her experience with the stranger-turned friend. She said:
"What was insane to me about Monica was that I had never met her and she offered to come to my home. At first I kind of laughed and was like, 'Yeah I will do that one day.' I never really thought she meant it."
Hollifield said the incident taught her more about race and culture. The mom of five said she thought she would be colorblind to her daughter's race, but now, she's learned to be proud of it and help her celebrate it.
Please fill in your e-mail so we can share with you our top stories!