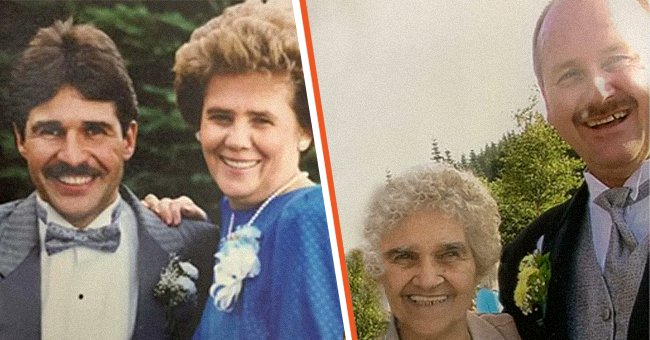 twitter.com/CBCNL
Boy Notices He's Different from His Family, Learns They're Not His Family at All Five Decades Later
Growing up, Craig Avery discovered he looked physically different from his other siblings, while Clarence Hynes was told he looked like the former's brothers all his life. A couple of years later, an incident revealed a very dark secret about them.
On December 8, 1962, in Walwyn Hospital in Come By Chance, Newfoundland in Canada, two baby boys were birthed by two different families. Controversially, nurses at the hospital made a terrible mistake as the two baby boys were inadvertently switched at birth and sent home with the wrong families unknown to their parents.
Baby Craig Avery went home to Hillview with the birth parents of Clarence Hynes, while the latter was taken to St. Bernard by the birth parents of Clarence.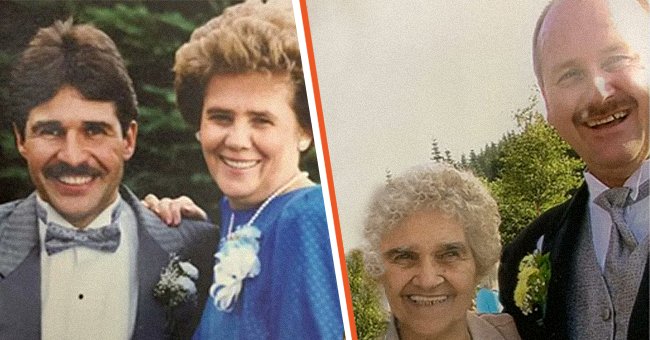 [Left] Clarence Hynes and the woman who raised him, Rita Hynes; [Right] Craig Avery with the person who raised him, Mildred Avery | Source: twitter.com/CBCNL
Both boys had similar experiences; they were raised in a seven-child family. Also, both families had a history deeply rooted in rural Newfoundland, where the kids grew up.
However, growing up, there were questions as to why Craig looked physically different from his other siblings because while they were all dark-haired, he was blond, tall, and fair-skinned.
On the other hand, while working on an enormous oil project during the 1990s, Clarence was frequently told he looked like one of the Averys. He was even often mistaken for one of the brothers.
Both the Avery and Hynes family lived in Newfoundland, and while multiple families left, the pair remained, and most of the family members worked in the oil industry.
In 2014, Craig and Clarence worked on the same Bull Arm oil project, and afterward, the former's wife, Tracey, was hired to work on the same project.
Immediately she started working at the site, Tracey noticed how Clarence looked like one of the Avery brothers who were her brother-in-law. She told her husband what she saw and subsequently approached Clarence to say to him the same thing.
Clarence asked for her husband's last name, and when he heard the word "Avery," he told Tracey he had been hearing he looked like the Averys since the early 90s.
A couple of weeks later, while they were all working, Craig celebrated his birthday, and Clarence informed Tracey it was also his birthday.
Instantly, she knew something was amiss, and Tracey asked Clarence where he was born. When he said it was in the town of Come By Chance, she realized there had been too many coincidences.
Afterward, Craig and Tracey contemplated the evidence, and after the former found articles online about kids who were switched at birth in Manitoba, he decided to have a DNA test conducted and put all his doubts to bed.
The test revealed the truth hidden for more than 50 years. Craig was not biologically related to the people he knew as his siblings.
The results left him broken and confused, his parents were dead, and he could not ask why this happened. Craig, nonetheless, decided to tell Clarence what he found out.
However, Clarence was overwhelmed by the information, and it took him a few years before he decided to get tested as well. His results matched that of all the biological Avery brothers.
After the truth emerged, Clarence became depressed. He could not leave his home for weeks, and some days he stood over the sink and cried.
On the other hand, Craig explained it had been difficult for him to come to terms with the findings. He declared that it was life-changing to discover after 56 years that the family he grew up with was not his real family.
Also, their parents died without knowing the true story or meeting their real child. The revelation also left them both wondering how life would have turned out if they were not switched at birth.
The pair were also angry that the health system failed them and created pain and agony for their families. Craig and Clarence decided to sue the hospital for damages.
Despite all these, the pair were focused on moving forward, and instead of thinking about what they had lost, they would focus on the future and what was to be gained.
Please fill in your e-mail so we can share with you our top stories!