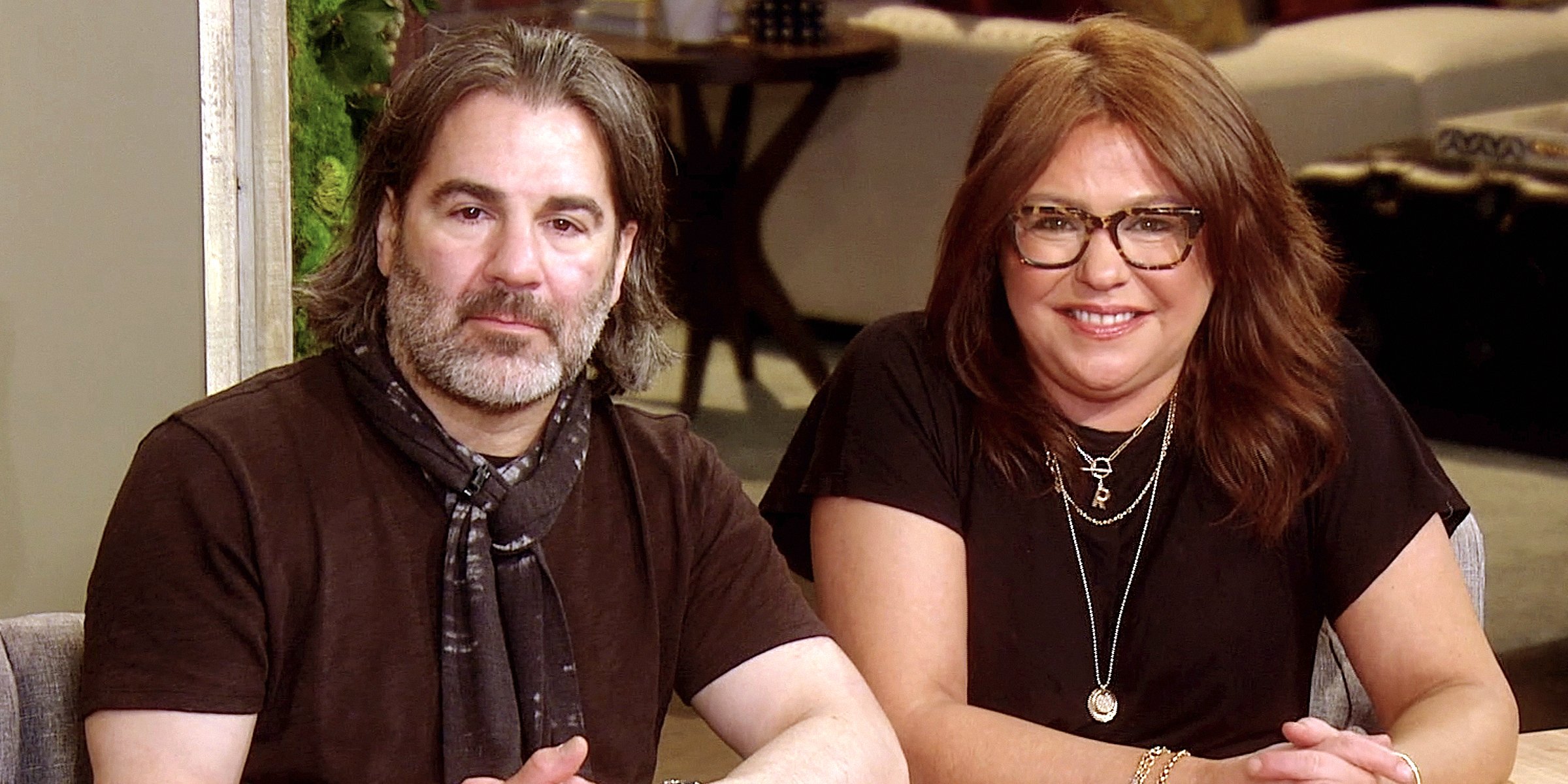 Getty Images
Rachael Ray & Husband John Cusimano Are Childless on Purpose despite Being Married for 16 Years
Rachael Ray and her husband of 16 years, John Cusimano, have been one of the most enduring couples in the industry. Although they've been married for almost 20 years now, they've been content as a family of two after deciding not to have any children.
Celebrity chef Rachael Ray's cooking empire began when her signature 30-minute segments were featured on a local television channel. Her simple recipes involving shortcuts that anyone can try at home gained so much popularity that "Food Network" developed three more shows centered around her.
In 2005, she launched a food and lifestyle magazine titled "Every Day With Rachael Ray." The following year she launched her television talk show collaborating with Oprah Winfrey. Her show, "30 Minutes Meals," won an Emmy for Outstanding Service Show. In 2008 and 2009, her talk show, "Rachael Ray," won the Daytime Emmy Award for Outstanding Talk Show Entertainment.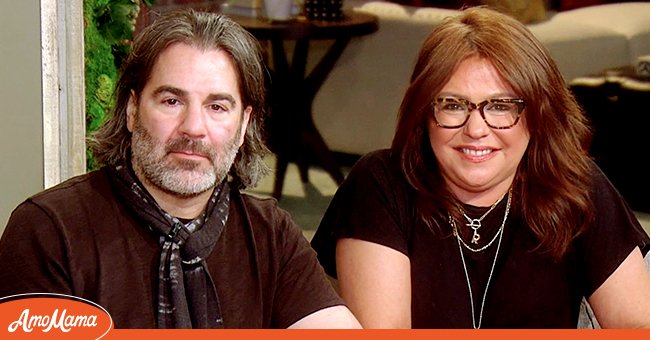 Food Network star Rachel Ray and her husband John Cusimano have decidedly remained a family of two and chosen not to have any children. | Source: Getty Images
Before her global success, Rachael was surrounded by food and role models who often cooked during her formative years. Her family's cooking styles exposed her to various cooking methods and recipes. Her mother worked for her family's several restaurants in Massachusetts before moving to upstate New York to work as a food supervisor for a restaurant chain.
When she relocated to New York City in her early 20s, Rachael landed a job at "Macy's," where she worked first in the candy department, then the fresh food department. She credited those two years at Macy's for teaching her about gourmet foods. "My life has been a total accident — a very happy, wonderful accident that I didn't and couldn't have planned," she said.
She also credited the many hours she spent at her mother's workplace after her parents divorced. Soon after Rachael launched her first cookbook in 2001, she received a surprise call from Al Roker of "The Today Show" to demonstrate chicken and dumpling soup. The executives from "Food Network" noticed her growing popularity and offered her "30 Minutes Meals" as her first show.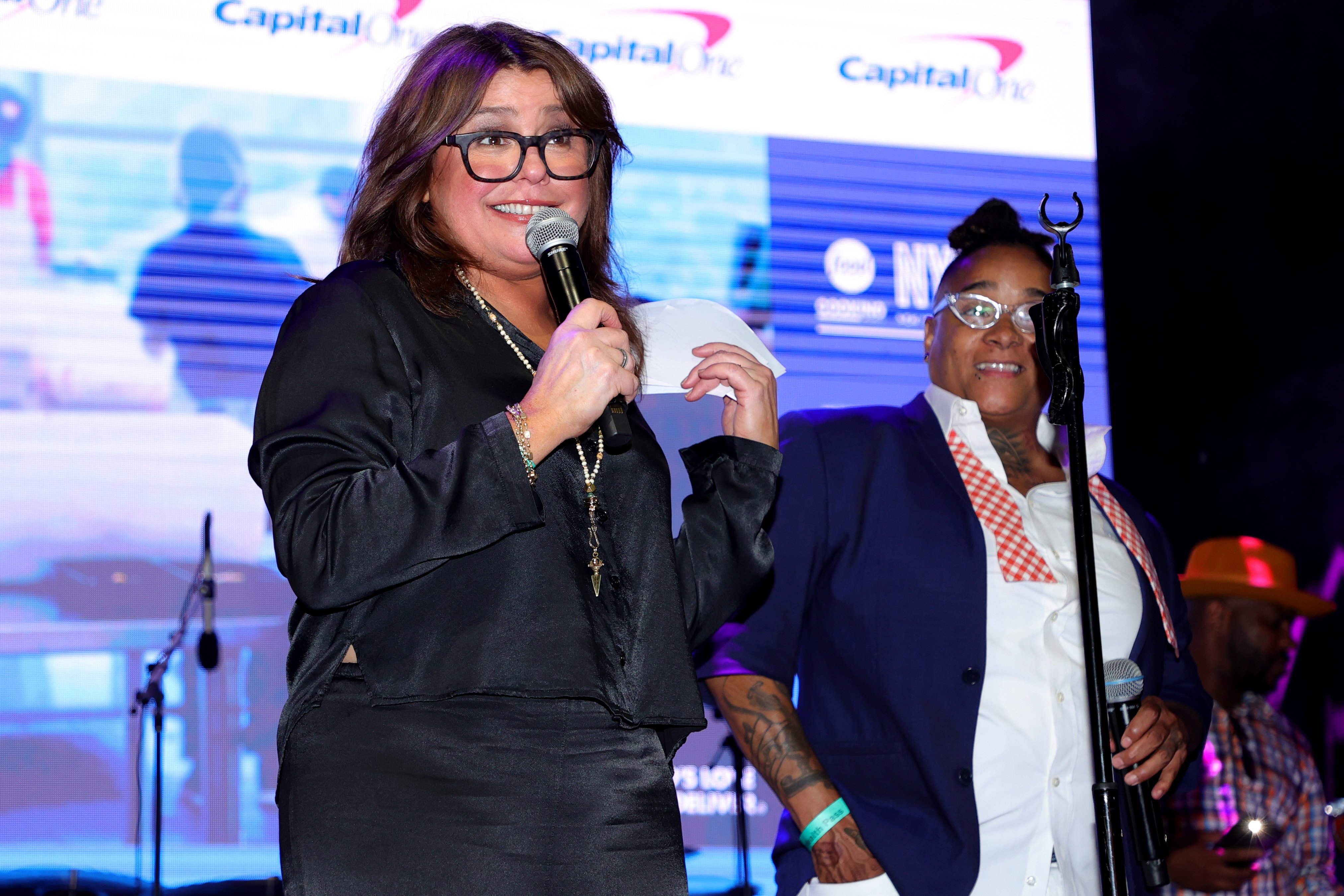 Rachael Ray speaks onstage during the Blue Moon Burger Bash presented by Pat LaFrieda Meats hosted by Rachael Ray during the Food Network & Cooking Channel New York City Wine & Food Festival on October 14, 2021 in New York City. | Source: Cindy Ord/Getty Images
Even more success was on the cards for Rachael when she launched a daily talk show that went beyond cooking and focused more on celebrity visits and lifestyle tips. This was her first show with an audience, and talkshow legend Oprah Winfrey even backed it. She has launched even more cookbooks and an array of merchandise.
In the first year of her self-titled show, "Rachael Ray," she won the Daytime Emmy Award and was nominated for six others, including Outstanding Talk Show and Outstanding Talk Show Host. The show immediately secured its position among some of the highest-rated television talk shows like "Dr. Phil" and was positively received by the press.
HAPPILY MARRIED FOR 16 YEARS
Rachael has been married to her husband, John Cusimano, for 16 years. They met at a friend's birthday party who had been trying to set them up for a year. John is an actor and producer best known for 1982's "World War Mud," "Rurouni Kenshin" released in 1996, and "Crashing" from 2017.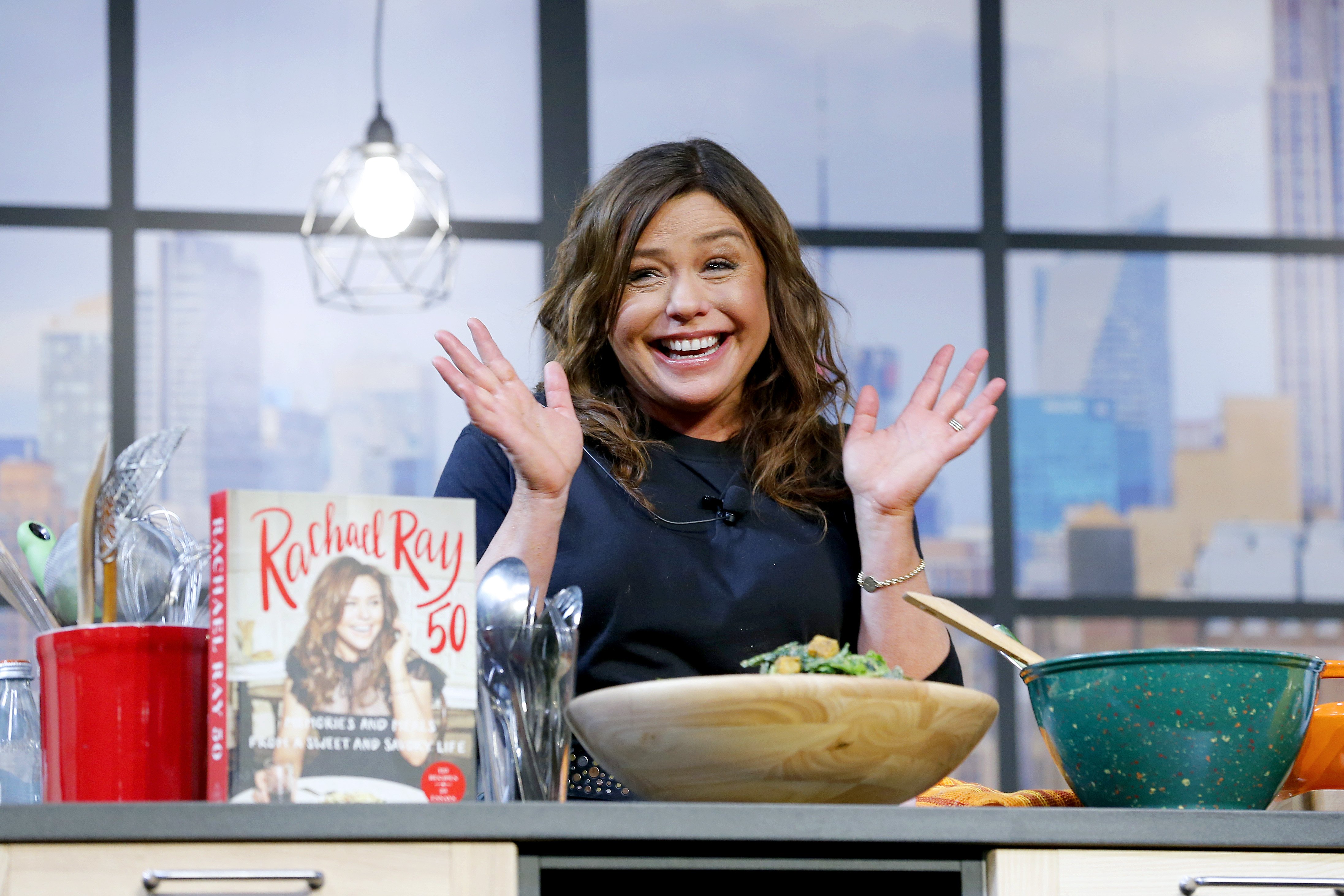 Rachael Ray onstage during a culinary demonstration at The Grand Tasting in New York City on October 12, 2019. | Source: John Lamparski/Getty Images
Reflecting on their journey to marriage, Rachael said that she and John had been together for so long that she thought they would never get married. One day John playfully chucked a Tiffany diamond ring at her head and gave a speech proposing to her. They got married in 2005 at the Castello di Velona in Italy.
Because of her work, Rachael had to swap out her original engagement and wedding rings:
I cook so much and platinum is such a fine metal that it burned my hand and my hand was so scarred, we couldn't hide it with makeup or powder. It just kept cooking my hand, so I had to get cheaper metal.
The couple celebrated their 10th wedding anniversary and their 15th wedding anniversary at the Castello di Velona. While hosting the annual Heineken Burger Bash at the South Beach Wine & Food Festival, Rachael said to "People" that she and her husband even decided to buy land and build a house in the area so friends could stay with them when they traveled to Italy.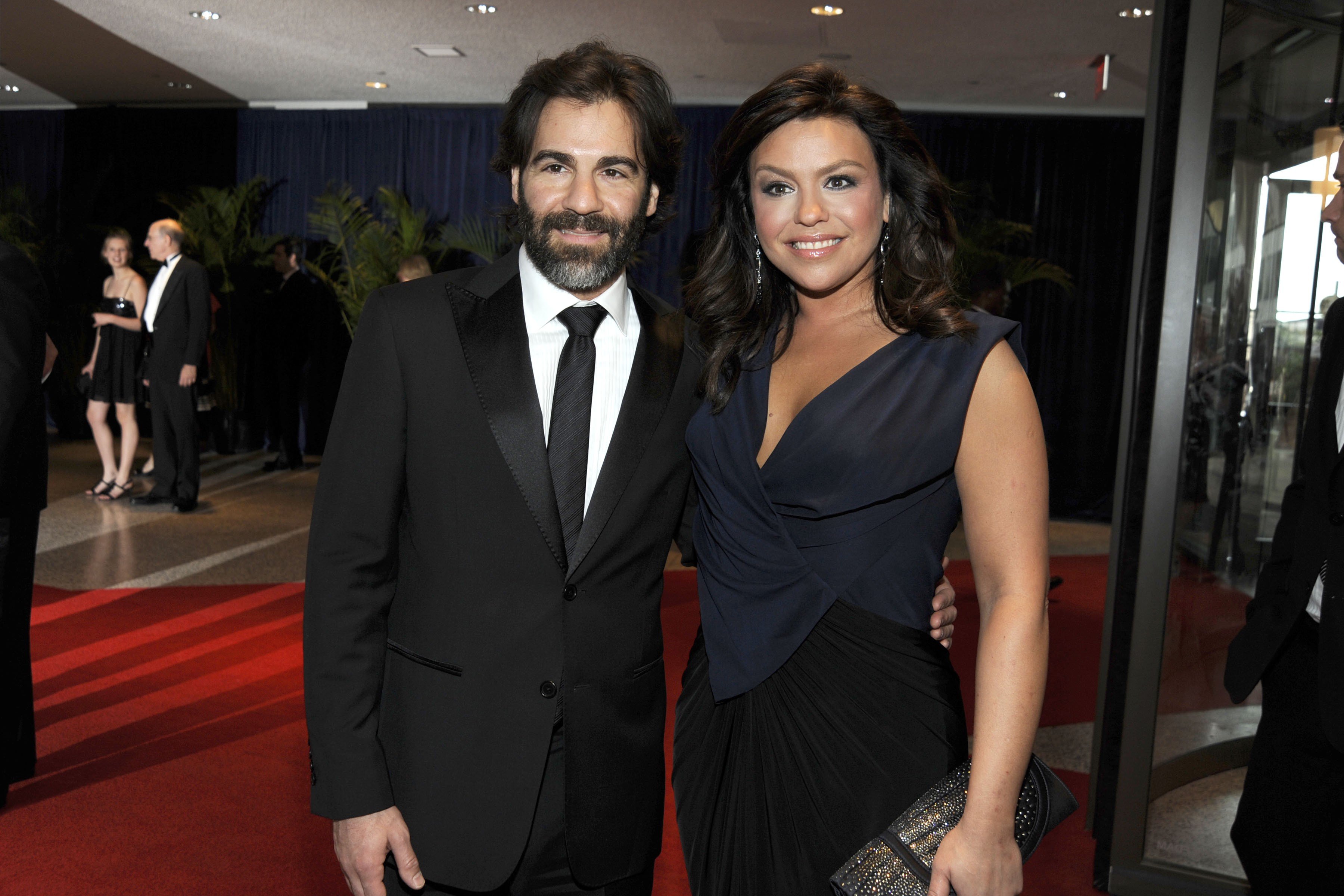 Rachael Ray and her husband John Cusimano at the 2010 White House Correspondents' Dinner on May 1, 2010. | Source: Patrick McMullan/Getty Images
HAVING KIDS WAS NEVER IN THE PLAN
Although they have been married for 16 years, Rachael and John have decidedly not had any children. Explaining her stance on not having children, Rachael said:
"I don't have time. I work too much to be an appropriate parent. I feel like a bad mom to my dog some days because I'm just not here enough. I just feel like I would do a bad job if I actually took the time to literally give birth to a kid right now and try and juggle everything I'm doing."
She added that she loved cooking with children on her shows and enjoying their personalities, but she was not missing anything by being childfree. She said that she wanted their humor and humility, but she would need a lot more free time to read a book, let alone have a child.
HOW THEY KEEP THEIR MARRIAGE STRONG
Early during the Covid-19 Pandemic, Rachael and John's upstate New York home caught on fire. Before the house fire, Rachael was shooting her show from home, and her husband served as her cameraman. She praised her husband for playing multiple roles in her business during the building of her empire, bringing them closer together.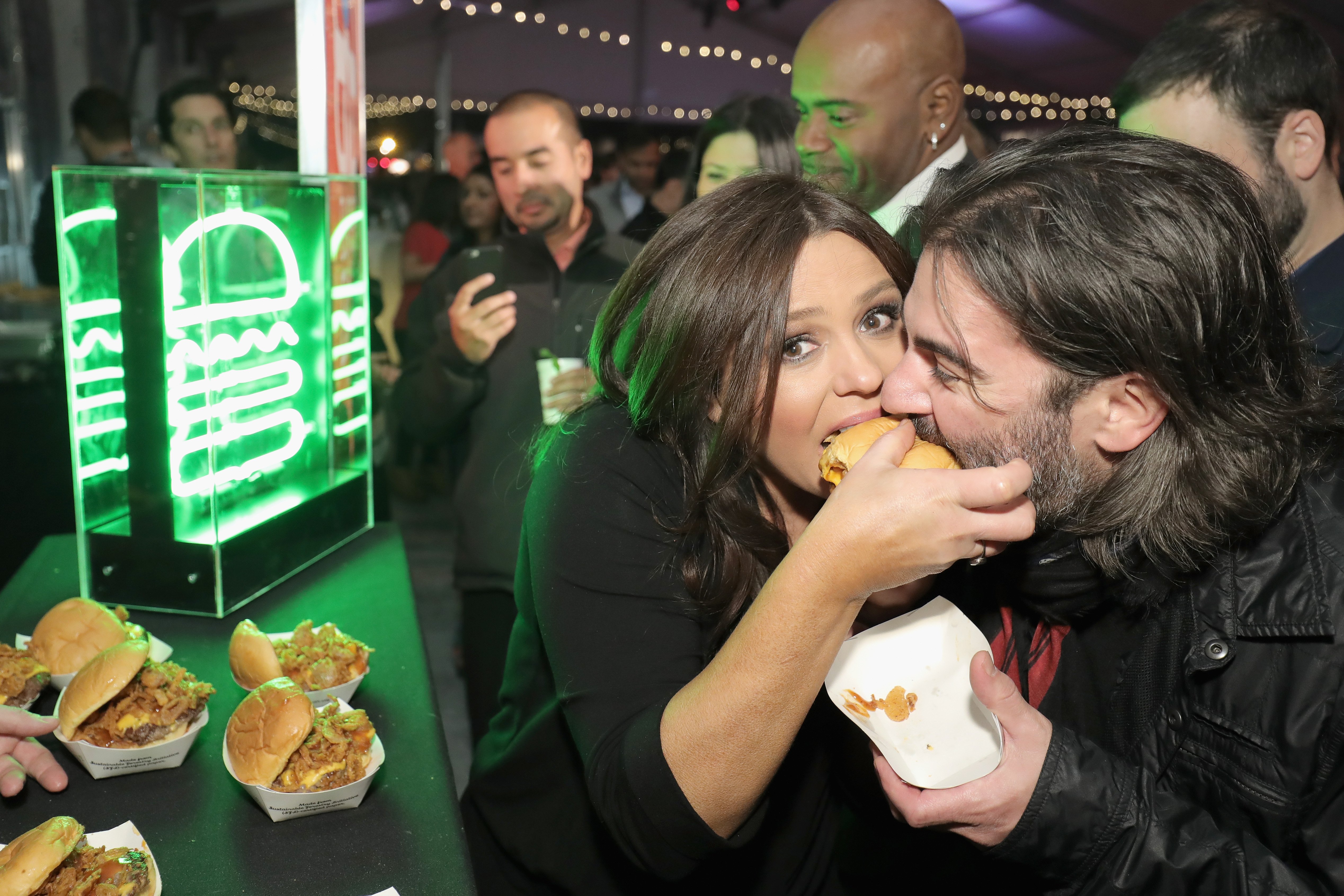 Rachel Ray and her husband John Cusimano dig into a burger at the Blue Moon Burger Bash hosted by Rachael Ray and the Food Network & Cooking Channel at the New York City Wine and Food Festival on October 16, 2016. | Source: Nielson Barnard/Getty Images
Reflecting on the longevity of their marriage, Rachael said that she and her husband share the same interests and enjoy sharing in bad behavior, like staying up too late, eating the wrong foods, and listening to loud music. While they fight and sometimes loudly, they get it out of their systems and quickly make up.
Rachael and John also share the same sense of humor and enjoy not acting their age together. She said, "I think if more people took themselves less seriously, they would be a lot happier in their day-to-day lives. We both work hard and find it easy to laugh at ourselves. It works for us."
Please fill in your e-mail so we can share with you our top stories!