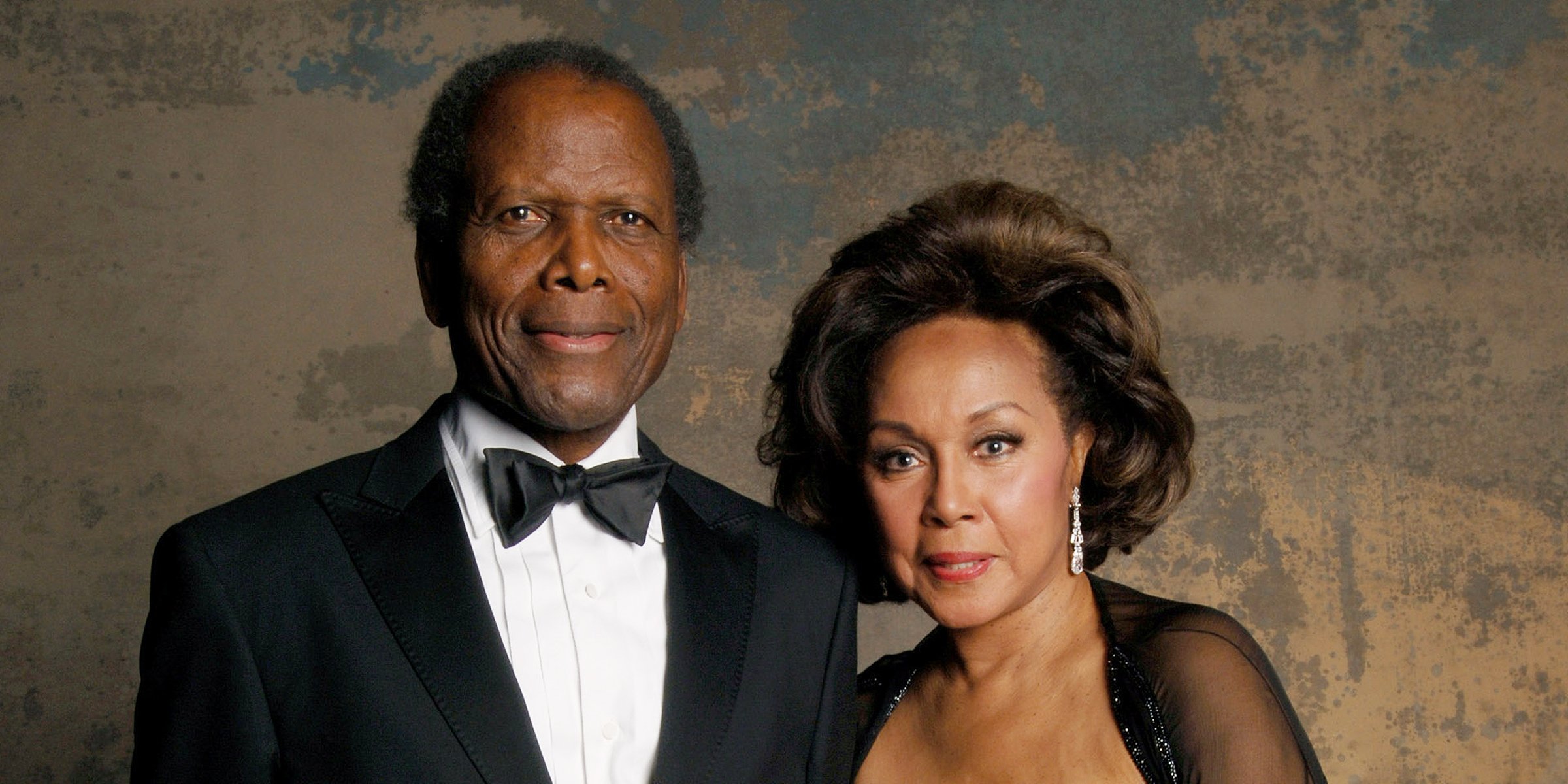 Getty Images
Sidney Poitier Promised to Leave His Wife for Diahann Carroll ⁠— He Rejected Her Daughter & Changed His Mind
Sidney Poitier and Diahann Carroll had a love affair that lasted nearly a decade while they were married to different people. After a series of broken promises, the couple separated and became friends again years after.
Sidney Poitier and Diahann Carroll were lovers who were never meant to be, having both been married to different people when they met. Nevertheless, the Hollywood stars began a romantic relationship that almost ended in marriage.
Their nine-year-long affair stopped when Poitier had second thoughts about leaving his family and was unhappy that Carroll's daughter, Suzanne, lived with them.
Sidney Poitier and Diahann Carroll during their later years. | Source: Getty Images
Poitier and Carroll met in 1959 on the set of "Porgy and Bess," where they starred. It didn't take long for the couple to realize they had an undeniable connection, eventually leading to a romance. Carroll recalled:
"I couldn't take my eyes off him. [...] All I could do was stare at Sidney. The intensity of my response shocked and terrified me. My God, I was a married woman."
Carroll was, at that time, married to record producer Monte Kay. Similarly, Poitier was also wed to model Juanita Hardy, with whom he shared four daughters, but that didn't stop him from falling in love with Carroll.
At first, they had dinner as friends and talked about their absent spouses, but things quickly developed. "As I got to know her, I realized she was one of the brightest women I had ever known," he said.
One day, Poitier told his wife about his love for another woman but did not divorce her immediately. He felt trapped in the marriage to a significant degree because of his young kids, whom he loved. He always had their best interest at heart and did not want to destroy their lives.
Carroll felt the same way about Suzanne, who she admits found difficulty in some parts of her life. "Some of it she's forgiven me for, some she may never forgive me for," Carroll said.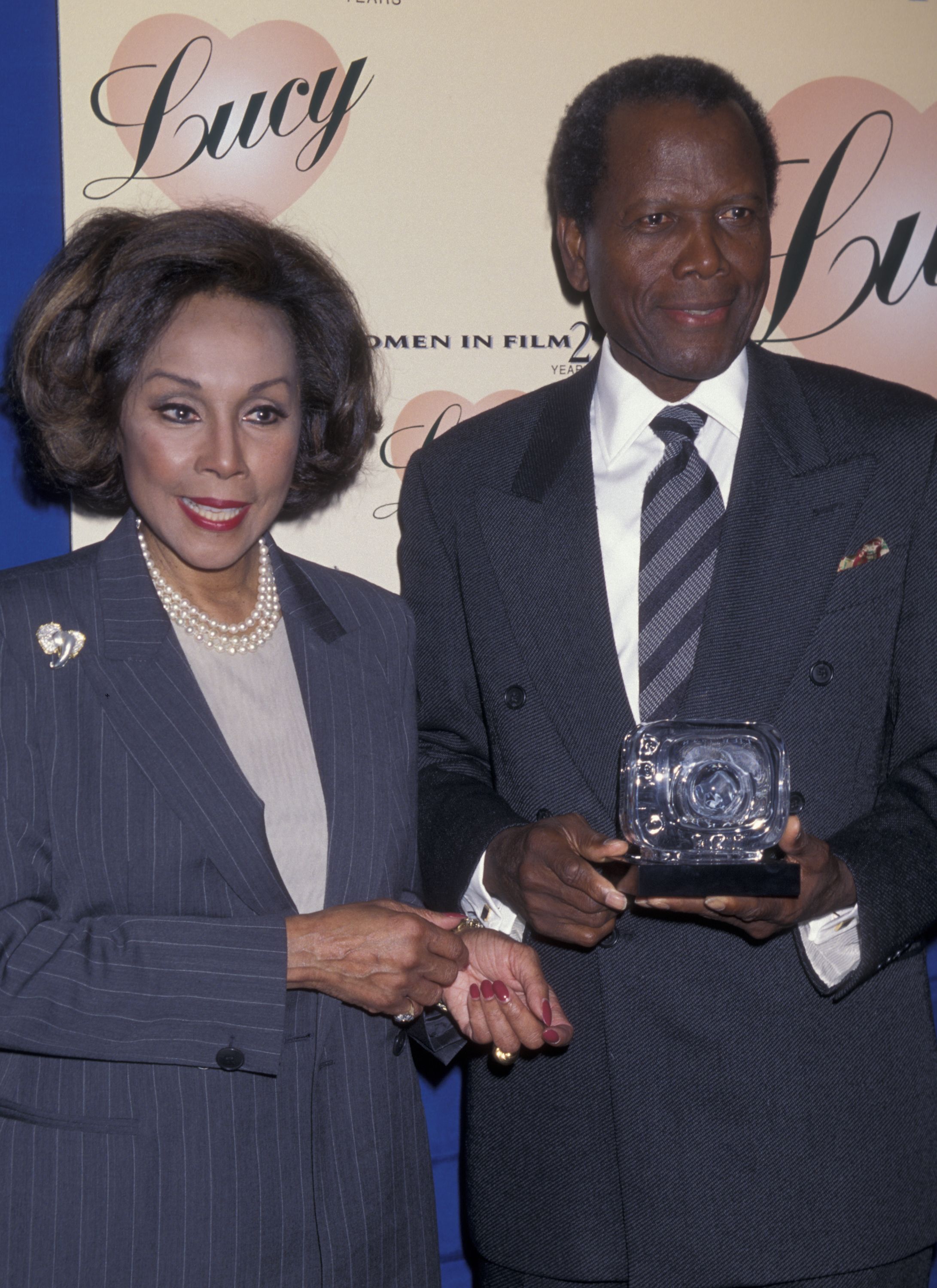 Diahann Carroll and Sidney Poitier during the Fifth Annual Women in Film Lucy Awards on September 12, 1998 at the Beverly Wilshire Hotel in Beverly Hills, California. | Source: Getty Images
POITIER HAS SECOND THOUGHTS
The next few years saw an on-again-off-again relationship between the two. They both planned to leave their partners and run away together, but Poitier made no move when Carroll left her husband. Frustrated, Carroll dated other men, which Poitier did not take lightly.
Poitier made yet another promise to get her back and bought Carroll a diamond ring in Beverly Hills. He said:
"I'll get the divorce in Mexico. We'll fly down together, and as soon as the papers go through, we'll get married."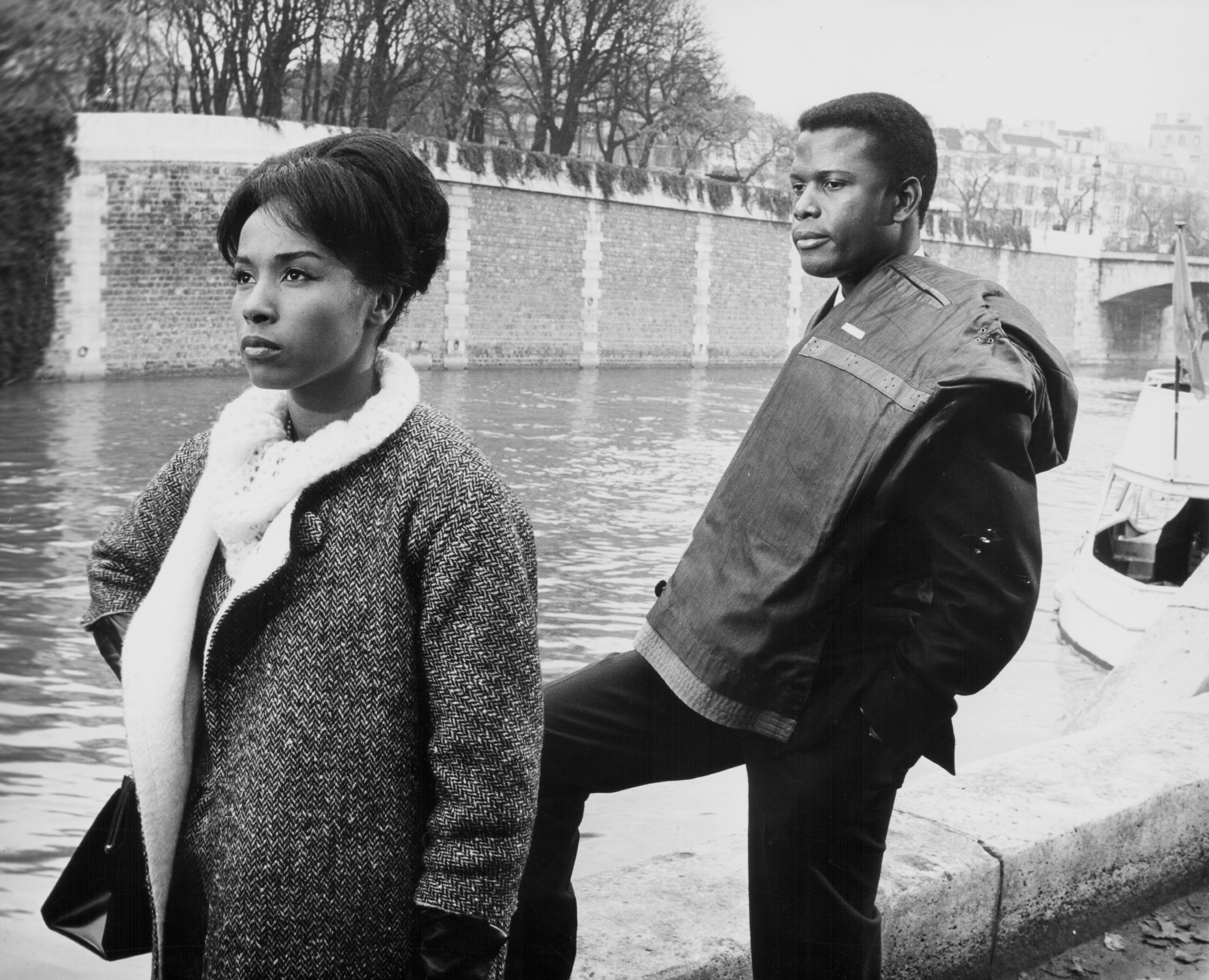 Diahann Carroll and Sidney Poitier from the movie "Paris Blues," 1961. | Source: Getty Images
That afternoon, Poitier called Hardy and arranged the divorce papers with his lawyer. The "A Raisin in the Sun" star also told the press about his engagement, making Carroll believe that his promises would be kept this time around.
The actress withdrew all her money from the bank to pay for the apartment, and when that wasn't sufficient, she took out a loan.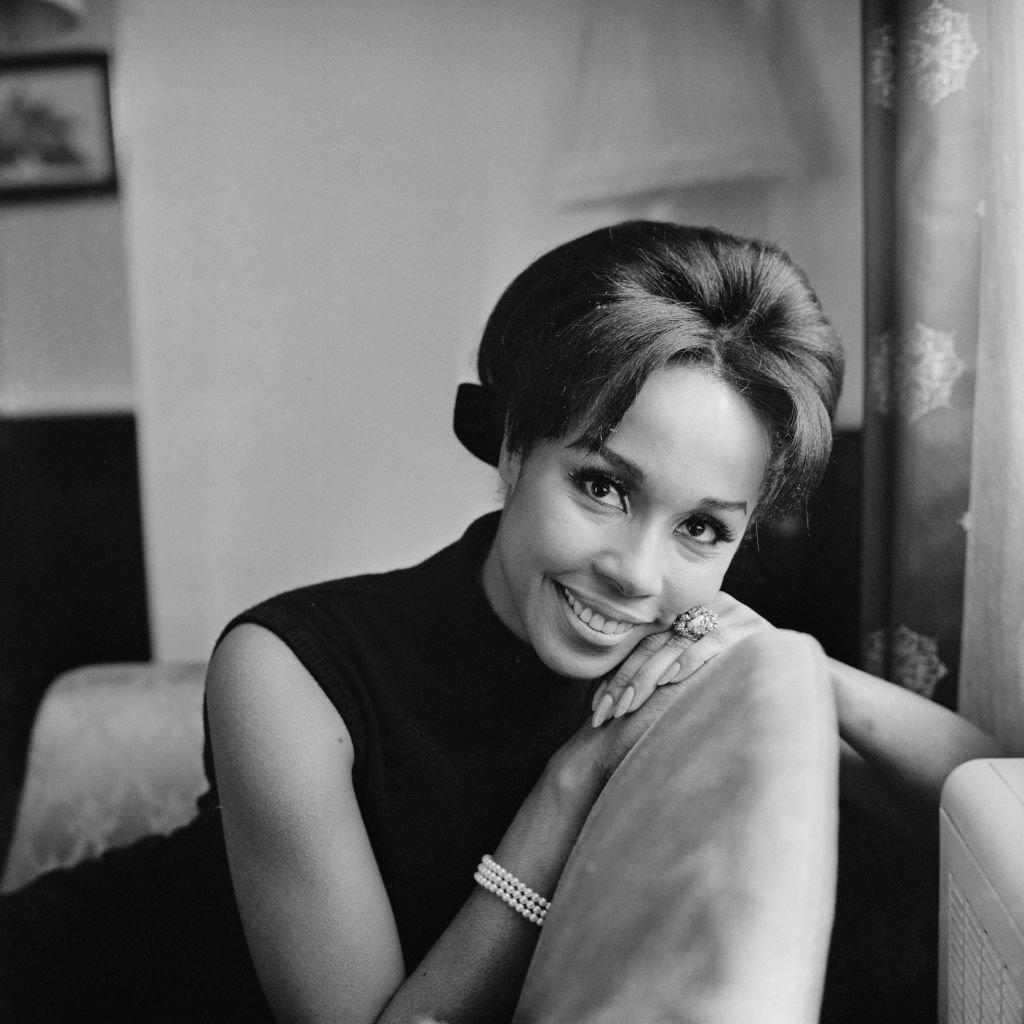 Diahann Carroll in the UK, January 18, 1965. | Source: Getty Images
Poitier had Carroll decorate a Riverside Drive apartment he bought for them. He planned to live in the residence for six months before tying the knot, so it didn't look like he would jump from one marriage into another.
When all seemed well, Poitier suddenly changed his direction. The day before their belongings arrived, Poitier called Carroll and said:
"I don't want your daughter moving in with us, and I don't want you to ship any of her belongings to my apartment."
Carroll was taken aback to hear her fiance's words. While they agreed that Suzanne would be staying with her parents for a six-week adjustment period, there was no doubt she would live with the couple. In fact, she already had a room waiting for her.
Poitier knew that Carroll could never abandon her daughter and used it as an excuse to break his promise yet again. The following day, Poitier had the locks of their apartment changed and asked for $47,000 from Carroll to lease the house.
The actress withdrew all her money from the bank to pay for the apartment, and when that wasn't sufficient, she took out a loan. Carroll and Suzanne moved into the apartment, and although it was huge, the move left the actress financially challenged.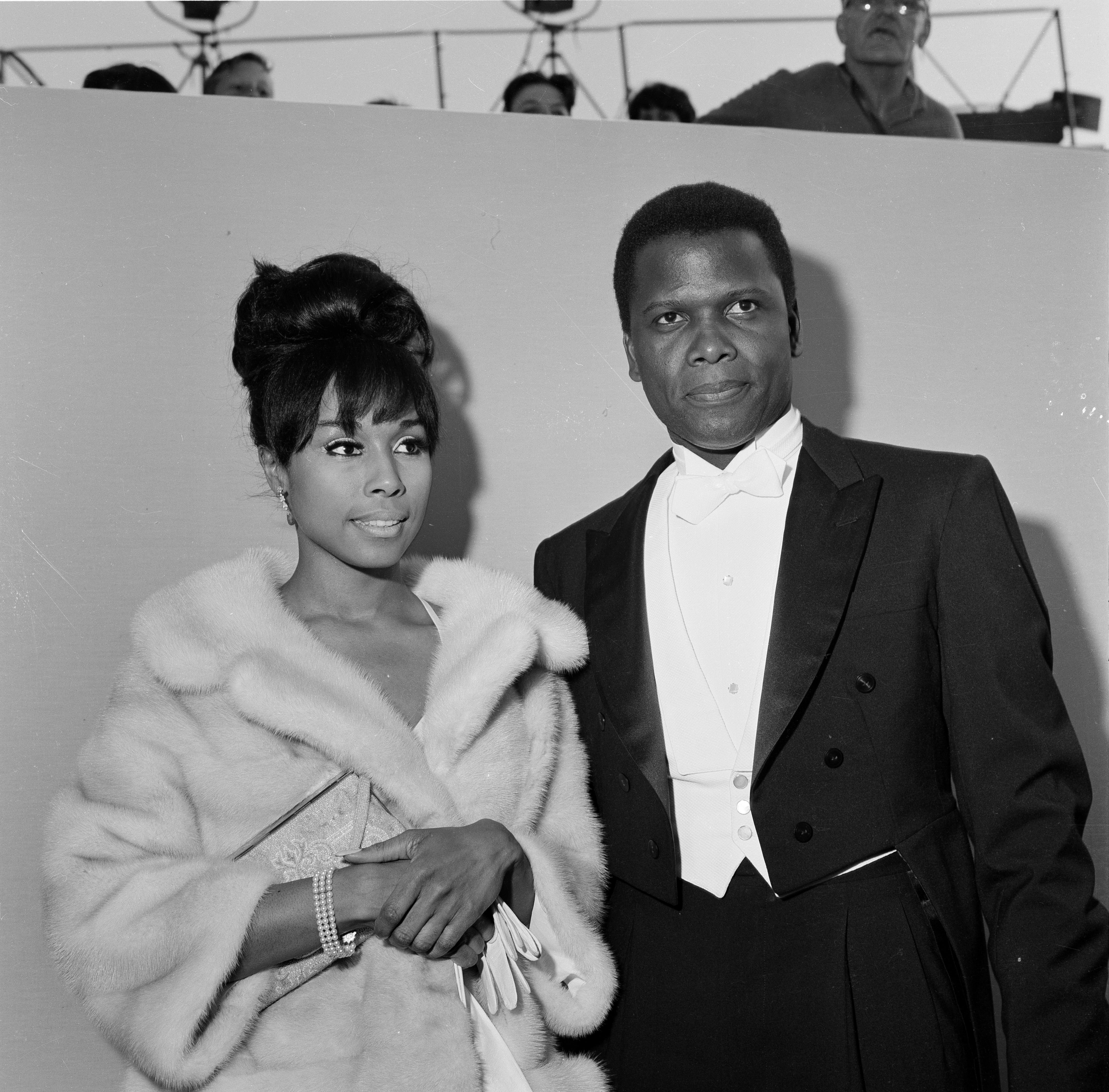 Sidney Poitier and Diahann Carroll during The 36th Academy Awards in Santa Monica,CA. | Source: Getty Images
REKINDLING THEIR FRIENDSHIP
As time passed, Poitier and Carroll found their way back to each other, but this time as friends and nothing more. She said:
"Sidney and I are now friends. That's a lovely thing that comes as you age – forgiveness and perhaps a relaxing of standards."
Sadly, Carroll passed away in 2019 after a decade-long battle with cancer. She is remembered as the first black woman to win a Tony Award for Best Actress. Three years later, Poitier died at the age of 94, leaving many celebrities to mourn his death through loving tributes.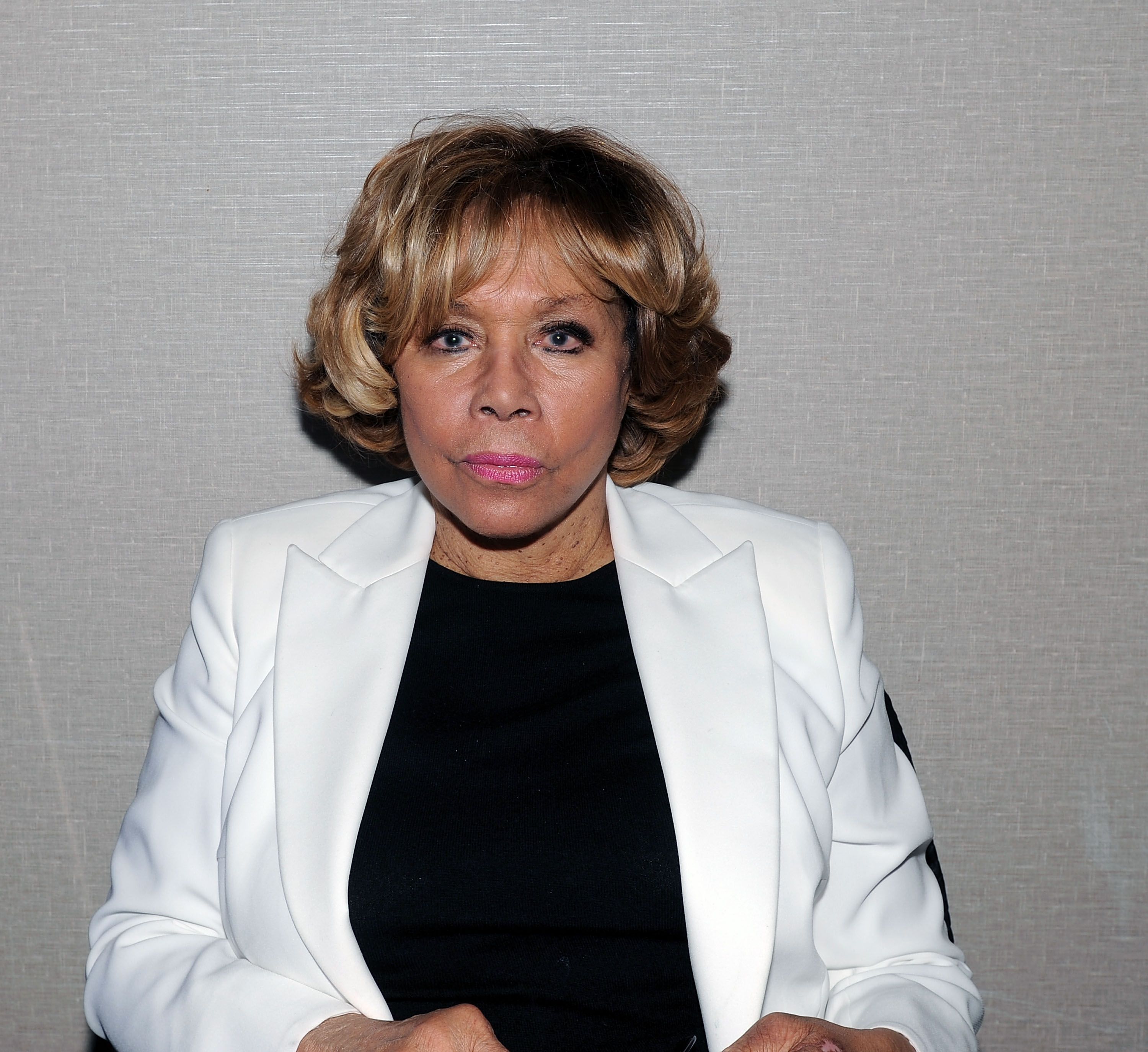 Diahann Carroll during the Chiller Theatre Expo Spring 2018 at Hilton Parsippany on April 27, 2018 in Parsippany, New Jersey. | Source: Getty Images
Throughout Carroll's life, she walked down the aisle four times and had one child with Kay. Suzanna attended Columbia University and obtained a master's degree in journalism. She took up jobs as an editor, scriptwriter, and on-air personality.
She later founded the production company Wonder View Films. Suzanne was previously recognized as an award-winning filmmaker who produced and co-wrote "Cape of Good," which received several awards and nominations.
She is currently producing a documentary about her mother and Ed Sullivan. Although she didn't always have the best relationship with her mom, Suzanne loves Carroll very much. Once, the actress admitted, "I love my child — my daughter, Suzanne. And we've had a very rough time, a very, very rough time."
Please fill in your e-mail so we can share with you our top stories!