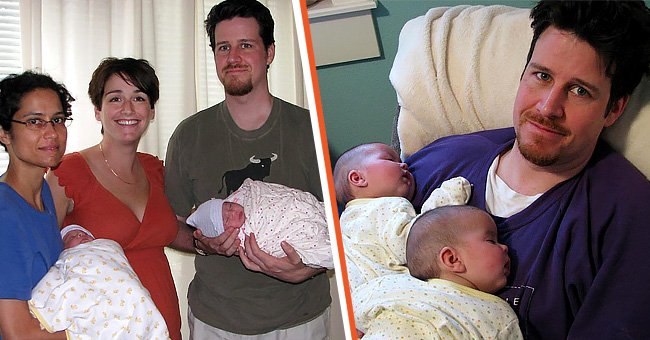 Mark and Tina MacDonald, Rachel, and the twins | Mark MacDonald and his daughters | Source: Twitter.com/yahoolife | Twitter.com/Mobeen_Azhar
Sister Offers to Carry Her Long-Lost Brother's Children with the Blessing of Her Pastor Husband
A man knew he was adopted from a young age, but he didn't give much thought to finding his birth parents until a life-altering revelation triggered feelings he had never known. Would his search for a biological family lead to something profoundly heartwarming?
There's something oddly satisfying about reading stories of renewal, reunion, and love. It's baffling how fate can bring strangers together, forging familial connections that last forever.
The story we're sharing today is a resounding testimony to the sacred bonds of family, love, and connections buried deep in the hearts but probably lost to the ages. Keep reading to discover what happens when these long-lost bonds are finally rekindled.
Mark MacDonald lived in Beaverton, Oregon, Western United States. He was an Adjunct Professor at Portland State University and a Principal Engineer at Intel Corporation. He had authored several scientific publications, many of which earned him awards and recognition.
He met his wife, Tina, in graduate school. The pair became close, and he made a romantic proposal to Tina during a camping trip. Luckily, she said yes, and the couple tied the knot, hoping to enjoy many more years of marital bliss.
Like most married couples, MacDonald and Tina yearned to have children and start a family. But from the beginning, they knew they couldn't get pregnant safely, given their medical history, so they began looking into other options.
A YEARNING TO KNOW HIS HISTORY
While weighing the alternatives, MacDonald felt a deep longing to ponder through his biological history. Growing up, he knew he was adopted and had nothing but love for his adoptive family for raising him so wonderfully.
MacDonald and Elliott took a decade to write their memoir, "Love & Genetics," a true story of adoption, surrogacy, and the meaning of family.
He felt a strong urge to meet his birth parents, especially his mom, who was 16 and in high school when she had him. "I really wanted, at some level, to know who I was biologically related to, to be able to feel that connection that I had hoped to get through children," added MacDonald.
So, he started searching for his birth mother. Since he was a Canadian, the process went through the Canadian government, which he recalled was prolonged. But after three years of his quest, something strange happened one day. He explained:
"I was at the airport for a business trip and I got a call. They told me that they had found my biological mother and that she wanted to meet me."
MacDonald also discovered that his birth mom had married his biological father, and they had three more children. He was stunned after hearing the news because he never imagined that his birth parents would go on to marry and start a family together.
MacDonald had a hard time processing that he had two younger brothers and a younger sister, Rachel Elliott. On the contrary, Elliott had already known she had an older brother for a few years, thanks to her mother sharing the news with her at a restaurant.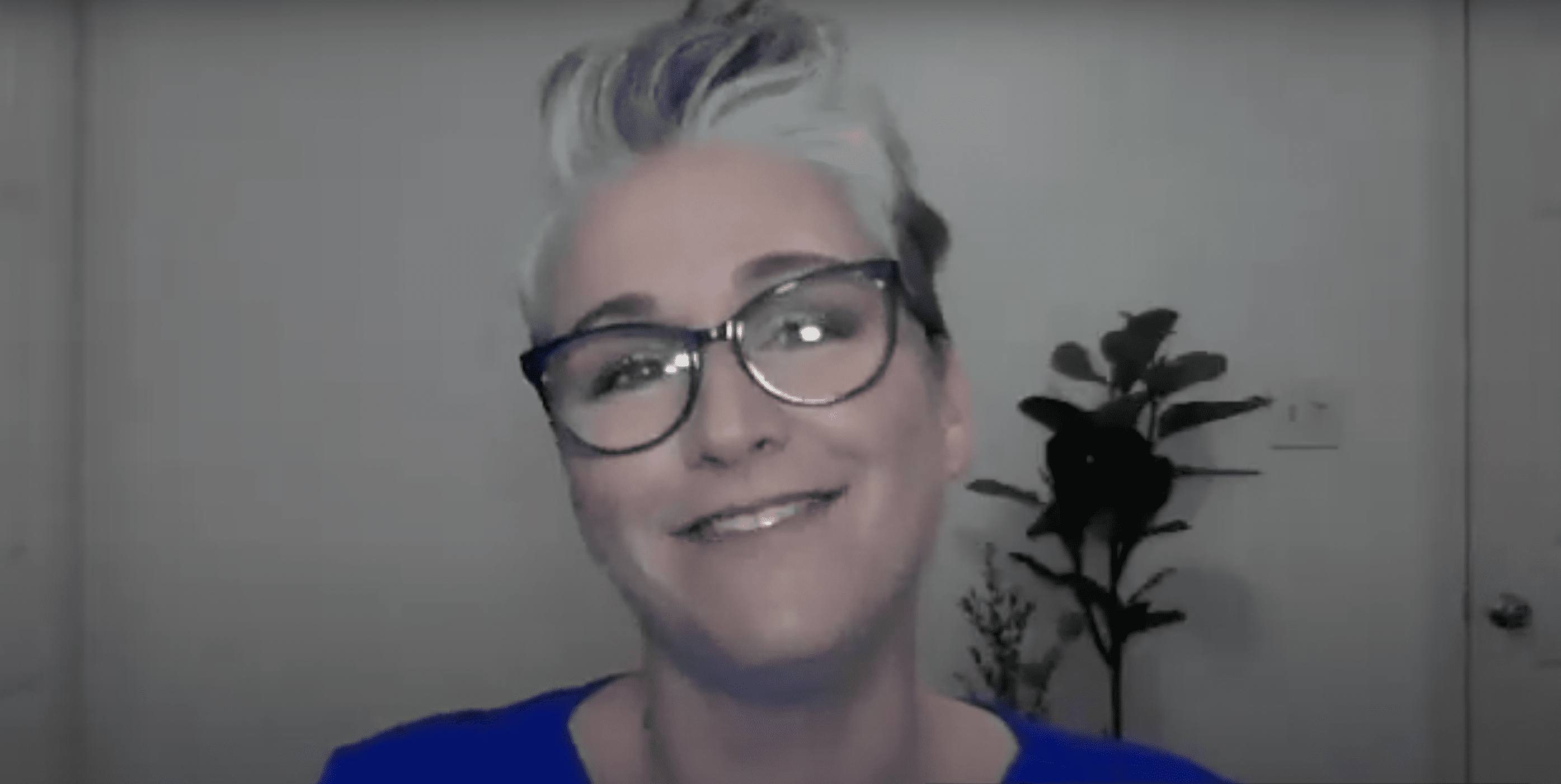 Rachel Elliott. | Source: YouTube.com/Annie Bloom's Books
Elliott was raised in Alberta, Canada, but lived in Raleigh, North Carolina, after earning U.S. citizenship in 2016. She worked as a mortgage lender and enjoyed reading. In an interview with BBC, she recalled learning details about MacDonald.
The North Carolina resident shared that her mom took her to Chili's and told her she had an older brother. Elliott was pregnant with her second daughter and said she felt "hormonal and shed tears in her quesadilla."
THE SIBLINGS CONNECT ONLINE
Despite not knowing his name or where he lived, Elliott knew she loved her older brother and hoped to meet him someday. That fateful day neared when MacDonald reached out to his birth parents, and it was only a matter of time before he met Elliott.
One day during a choir rehearsal in the church, Elliott's husband paused her momentarily, took her aside, and showed her MacDonald and Tina's image projected on the screen. She instantly made the connection and saw how much Mark resembled her father.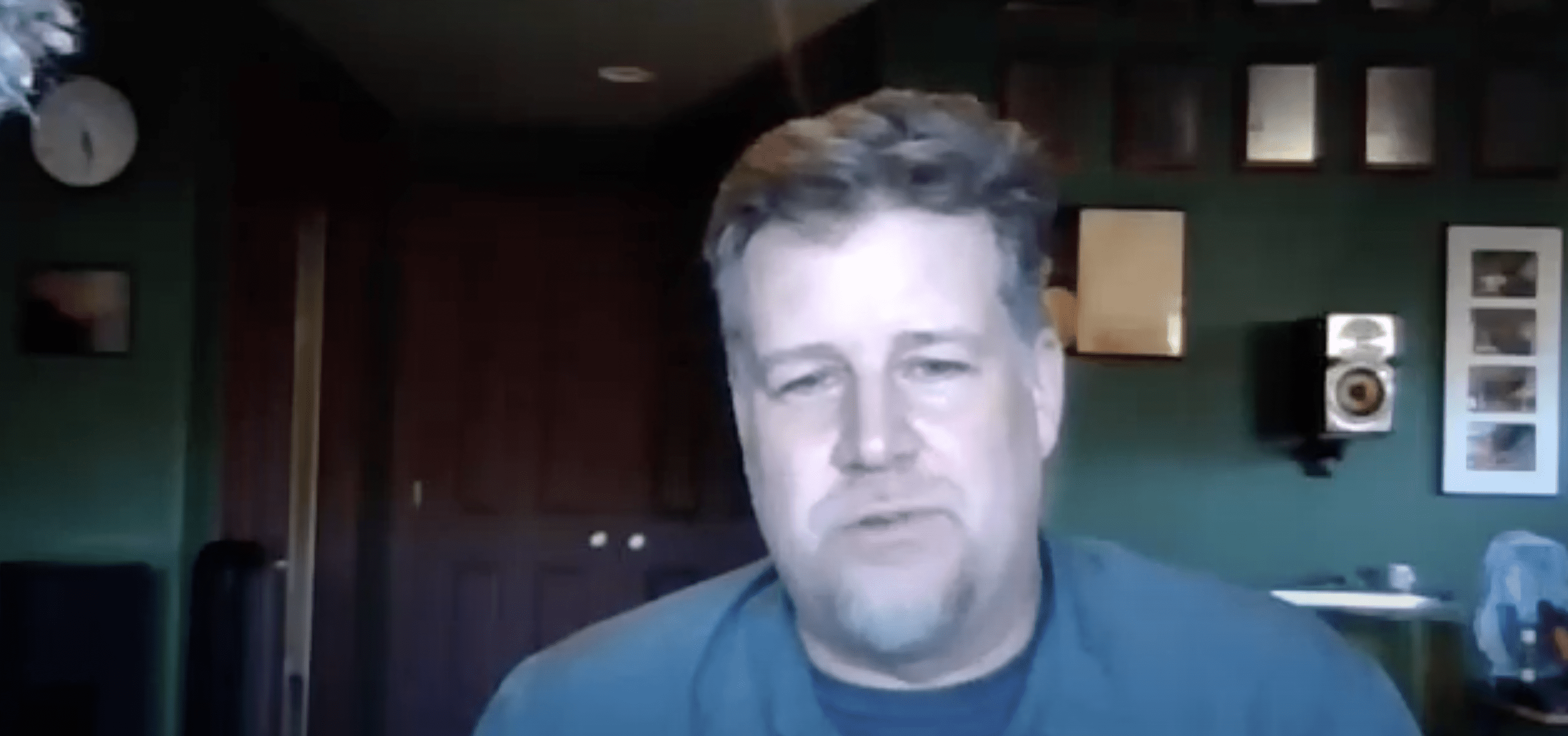 Mark MacDonald. | Source: YouTube.com/Annie Bloom's Books
Elliott's mother had emailed MacDonald's picture to him, alongside his email address. Soon afterward, the long-lost siblings began corresponding through emails. "Rachel reached out first. She reciprocated so fast," recounted MacDonald.
After seven weeks of online correspondence, MacDonald and Tina flew to Kentucky in 2007 to meet his birth family for the first time. The Oregon man said he felt an instant connection with them, and it seemed like he had known them all his life.
Two months later, Elliott went to Oregon to spend some time with her brother. She already knew about MacDonald and Tina's story and had discussed it with her pastor husband, who told her, "I think surrogacy is the most beautiful gift you can give them."
They were dumbfounded when Elliott offered to be the couple's surrogate over a family dinner. At some point, MacDonald, then 49, and Tina had considered Elliott an ideal candidate for surrogacy, but they didn't wish to broach the subject so soon.
MacDonald and Tina accepted Elliott's offer after an emotional round of tears and gratitude. On August 19, 2008, the family welcomed twin girls, Alaska Rachel and Zoe Rachel, named after the aunt who carried them.
MacDonald and Elliott took a decade to write their memoir, "Love & Genetics," a true story of adoption, surrogacy, and the meaning of family. The book was released on March 22, 2022, and encapsulated their experience of rediscovering family and building a new one.
Meanwhile, Alaska and Zoe continue thriving with their loving parents, sweet aunt, and extended family. MacDonald said one of his daughters had already read the book and gave him editing notes, while the other needed some time to feel comfortable reading it.
Please share this story with your loved ones. Here's another story that you might like, and it's about a surrogate mother who gave birth to twins, then realized one of them was her biological son. Click here to read the complete story.
Please fill in your e-mail so we can share with you our top stories!