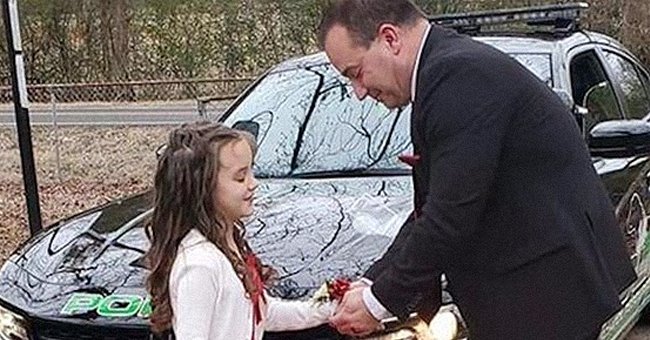 twitter.com/nbcchicago
'Tonight I'm Her Dad': Officer Takes Grieving Girl to Father-Daughter Dance after Her Dad Dies
A little girl adored her father and dreamed about attending a school dance with him. When tragedy struck, she was left heartbroken. Thankfully, there was someone else looking out for her.
It is never easy losing a parent, and when a beloved mother or father passes away, children miss out on a lifetime of memories together. Sadly, eight-year-old Avey Cox lost her father in 2020, and she missed him dearly.
The pair were very close, and Cox was devastated because there were still so many things she longed to do with him. With her school's daddy-daughter dance coming up, the little girl became even sadder.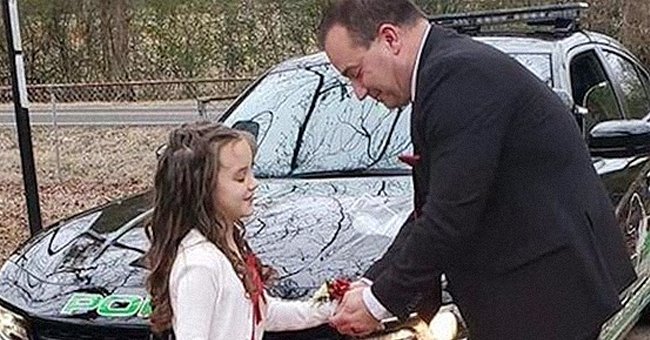 Officer takes Avey Cox to the school dance after her dad's death. | Source: twitter.com/nbcchicago
UNABLE TO ATTEND THE DANCE
Cox dreamed about the dance for years and always envisioned herself next to her beloved dad. She thought she would never be able to attend the event after her dad's passing, but someone decided to help.
The Central Elementary School resource officer, Corporal Nicol "Nick" Harvey, saw that it was time for the special event again, and he wished he could attend. He had three grown-up daughters and looked back on their dances together fondly.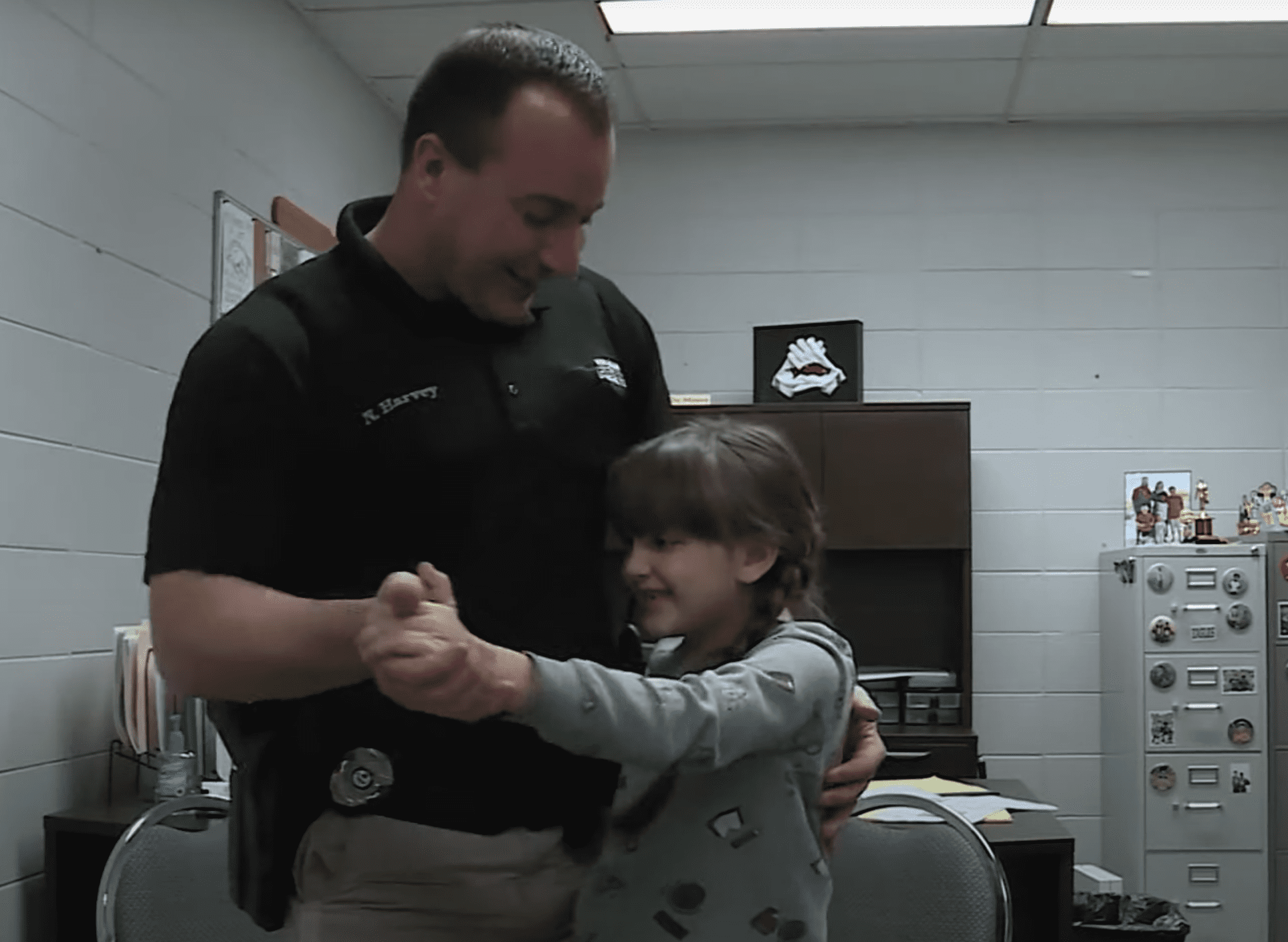 Corporal Harvey and Avey Cox dance together. | Source: youtube.com/CBS 17
Harvey never imagined he would have the chance to experience the dance again. Thankfully, the stars aligned, and police chief, Jamie Hammond, contacted Harvey about the dance.
He suggested that officers step in for kids who lost their fathers. Harvey found out about Cox and that she had recently lost her father, Corey.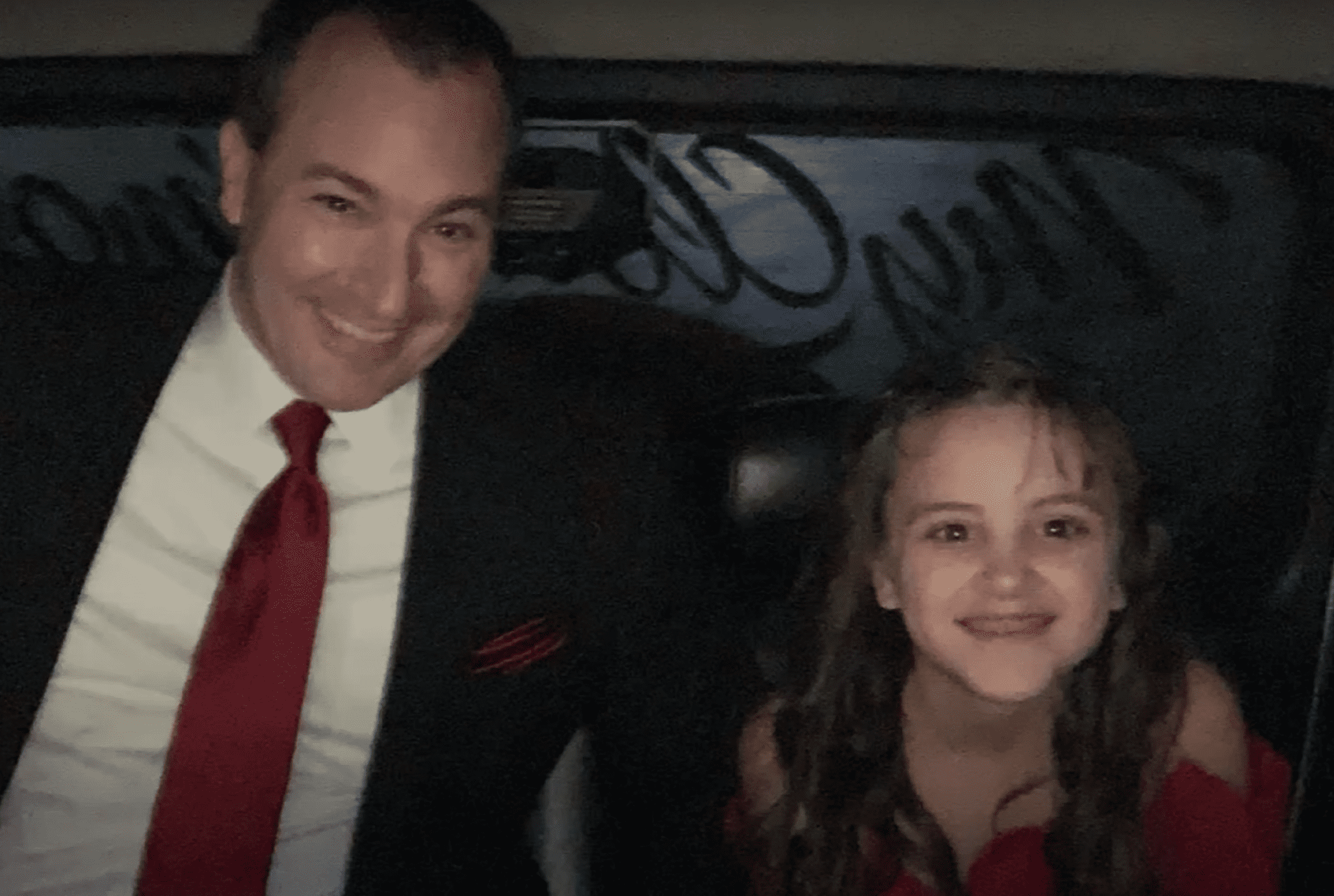 Corporal Harvey and Avey Cox on their way to the school dance. | Source: youtube.com/CBS 17
SHE LONGED TO GO TO THE DANCE
Cox's mom, Angelia Bernard, expressed: "She wanted to go to the dance but didn't have anyone to take her." Harvey quickly stepped in and offered to attend the event with her, and Cox was thrilled by the news.
"I bought a new tie and handkerchief to match Avey's dress, and I ordered a corsage. Every time I saw her at school, she'd remind me of how many days it was until the dance."
HE STEPPED IN AS HER "DAD"
Harvey and a few other dads also arranged a Hummer limousine and pizza for the kids—it made the evening even more memorable! Cox had a ball dancing with Harvey, and they even stopped for ice cream afterward.
When another child asked Cox if Harvey was her father, she said no. However, he looked at her and expressed: "Well, tonight I'm her dad."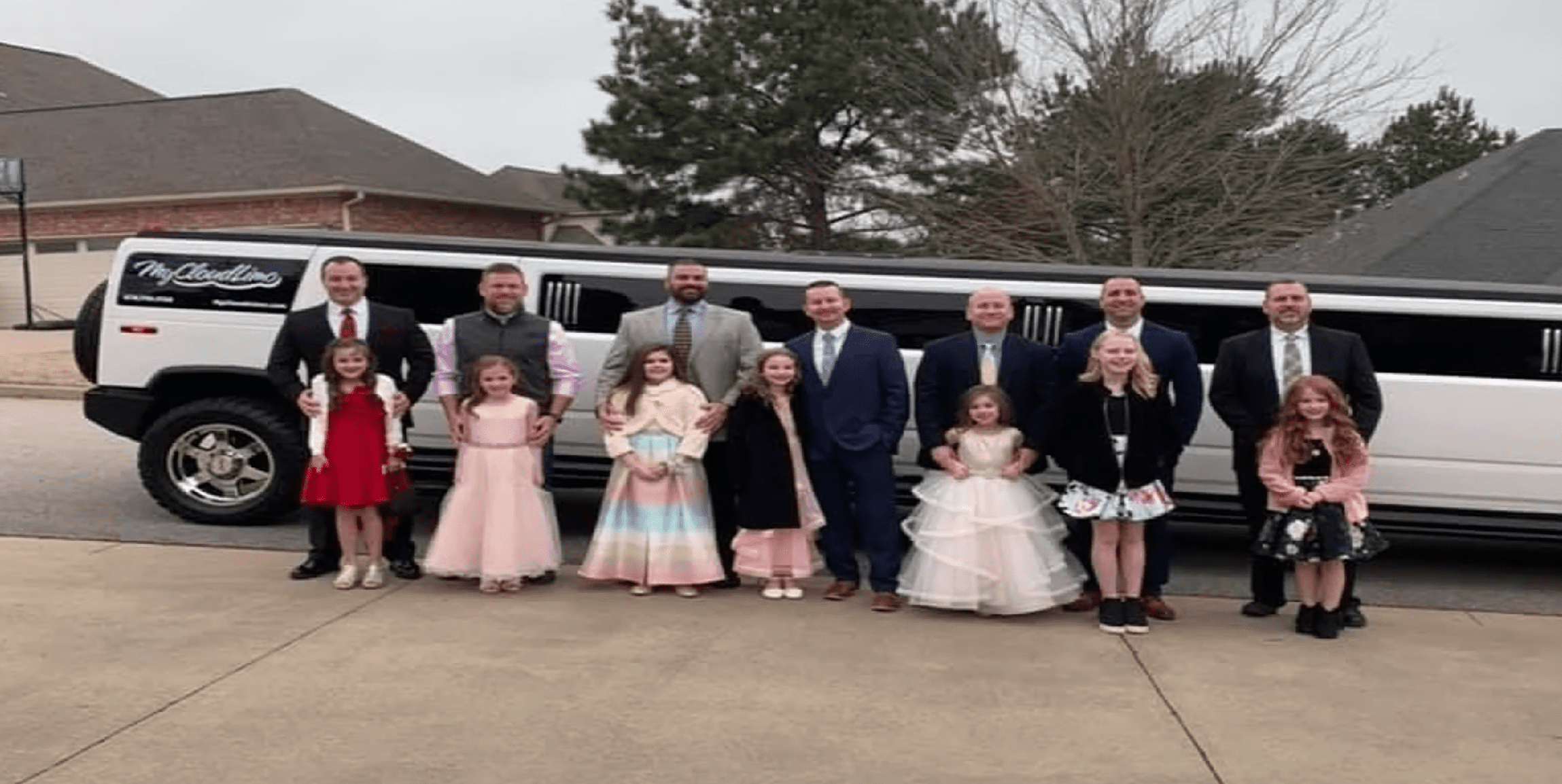 Dads and officers organized a limo for the girls. | Source: youtube.com/CBS 17
IT WAS THE BEST NIGHT EVER
The pair became best friends, and Cox's mom said she had a permanent smile after the event. The family experienced pain and loss, but the dance brought Cox the joy she desperately needed.
She told her mom that it was the best night ever, and Harvey agreed. He said: "I know she's not my kid, but for a couple of hours, it felt like she really was. I even get to twirl her."
ANOTHER MAN HELPED A WOMAN WHO LOST HER DAD
The loss of a parent is made more painful during significant milestones such as dances and memorable events. Jeni Stepien lost her father in 2006, and a decade later, she needed someone to walk her down the aisle.
The man who stepped in was her father's heart recipient. In 2016, Arthur Thomas stood by Stepien on her big day, and he was honored to be there because her dad's organ saved his life.
While they could never replace their parents, Thomas and Harvey's actions were noble and meant a lot to the girls.
Please fill in your e-mail so we can share with you our top stories!